Bi-national couples in 'surreal' wait for DOMA decision
150 attorneys in training to assist when ruling comes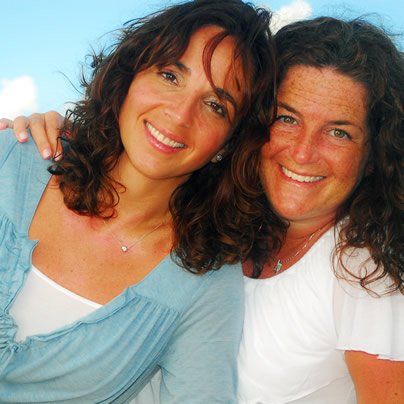 After being together for five years, Heather and Maria "Mar" del Mar are making their final preparations in anticipation of a ruling from the Supreme Court that could mean they can stay together in the United States.
Heather, a U.S. citizen, and Mar, a Spanish national, have already completed their I-130 marriage-based green card application and have sent it to the LGBT group Immigration Equality with the expectation that the high court will strike down the Defense of Marriage Act.
"We're actually largely done with that," Heather said. "Our intention on that front is, of course, to file that petition the first day it's legally viable to do so."
Although Mar has legal status because she's living in the United States on a work visa, it expires in November. Section 3 of DOMA, which prohibits federal recognition of same-sex marriage, has blocked the New York City couple, who married in 2011, from a more permanent solution.
In March of last year, U.S. Customs & Immigration Enforcement denied Heather and Maria a marriage-based green card based on an earlier application, citing DOMA as the reason. They're one of the estimated 28,500 bi-national same-sex couples in danger of separation.
That could change in the coming days. The Supreme Court is expected to deliver a ruling on the constitutionality of DOMA as a result of pending litigation along with ruling in a separate case challenging California's Proposition 8.
If the court rules DOMA is unconstitutional, blocking the U.S. government from enforcing it, USCIS will have no legal reason to withhold the marriage-based green card from Heather and Mar.
Heather, a marketing director for a global non-profit organization in New York, said the wait for the decision has been "kind of surreal" and what's been on the couple's minds in the days heading to the ruling.
"We look at each other every night before we go to bed I would say for the last few weeks, where it's been kind of like a month countdown, and we've said, "Oh my God, what is it going to really be like the day after?" she said. "How much is our life going to change when this issue isn't a huge weight on our relationship and even on our everyday thought process."
Mar, who works in marketing for a Spanish-language newspaper in New York, said a ruling against DOMA would lift a considerable burden because they are unable to plan for the future as they fear separation.
"We are really nervous because this would be a big change in our life," Mar said. "We are very excited."
As of today, the Supreme Court calendar designates only June 20 and June 24 as days on which opinions will be handed down; But with 14 cases yet to be decided, it is widely expected that they will add another day to the calendar, either June 26 or June 27 and the decisions for the marriage will be announced at that time.
And Heather and Mar, who are among the plaintiffs in Immigration Equality's lawsuit against DOMA, already have plans. On the last Saturday of the month, they're inviting friends and family to come to their home to celebrate the moment when the federal government will view their relationship as legally equal to others.
"We actually already have — I guess this is probably superstitious; I shouldn't say this out loud — but we actually already have a celebration planned for family and friends — we have to be optimistic — for Saturday night on the 29th," Heather said. "So, we're celebrating at our place."
And what if the Supreme Court rules in favor of DOMA? Heather said it's not an outcome they like to consider, but in that event, they'd pursue additional litigation, find a way to renew Mar's work visa and push for the inclusion of gay couples in comprehensive immigration reform legislation.
"To be honest, it will just be devastating; all of those things are just technically the things that we'll do," Heather said. "I'll tell you what we're going to do; we're going to start a family anyway because we refuse to live at the effect of our circumstances. We've already postponed things in our life much more than is fair — and we'll consider the option of moving to Spain where our marriage is recognized."
But Heather and Mar are just one of many bi-national same-sex couples readying for a Supreme Court ruling that would ensure they can stay together in the United States.
Rachel Tiven, executive director of Immigration Equality, said she's expecting thousands of green card applications from bi-national same-sex couples in the months following a court ruling against DOMA.
"We think that there will be over the first year many thousands," Tiven said. "I think in the remaining five months of the year, we'll see something between 2,000 and 10,000 applications, but that's a guess."
In the meantime, Tiven said her organization is already preparing some applications for same-sex bi-national couples and making plans for others to renew applications that were previously denied.
"We're preparing some families who will file immediately if the Supreme Court will enable them to do so," Tiven said. "Other families who filed a long time ago — either because they were plaintiffs, or because it was a step to seeking deferred action — we are asking the administration, for those who were denied, we're asking the administration to reopen those applications so they don't have to file all over again, and don't have to pay the fee again."
In order to facilitate the expected increase in couples filing marriage-based green card applications, Immigration Equality's legal team has conducted two trainings last week for attorneys who have signed up to assist couples with their petitions following a court ruling striking down Section 3 of DOMA.
Steve Ralls, a spokesperson for Immigration Equality, said 150 lawyers from across the country to date have joined that network of attorneys and have taken part in one of those two trainings.
"As part of that training, our legal team discussed topics related to identifying issues that may arise for same-sex bi-national couples during implementation following the court's ruling," Ralls said. "A key goal is to ensure that attorneys working with LGBT families can also serve as watchdogs during that critical implementation period and report any issues they encounter with relevant government agencies in their processing of green card applications for affected families."
Another couple making preparations in anticipation of a court ruling is Rachel Wilkins and Jennifer Blum, a New Jersey couple that married a year-and-a-half ago. Blum, a New Jersey native, is awaiting the opportunity to sponsor Wilkins, a British national, for residency in the United States.
The couple has never filed a marriage-based green card application before, but Blum, an attorney, said they've already hired an attorney to help them through the process in anticipation of a ruling against DOMA.
"We've hired an attorney to prepare our application for us," Blum said. "So we've been really just trying to get all the paperwork together, and we're excited for this decision to finally come to fruition, and we just want to move on with our lives."
Wilkins, a curator who's in the country on work visa, said she shares a sense of optimism that the Supreme Court will issue a decision that renders Section 3 of the the Defense of Marriage Act inoperable.
"I think we're feeling optimistic," Wilkins said. "We were watching the Supreme Court blog to see the orders handed down just waiting to see the right decision made."
The couple came to D.C. when the oral arguments took place at the Supreme Court in March and had the opportunity to meet lesbian New Yorker Edith Windsor, who filed the lawsuit that's currently before the court.
"We walked up on the steps and I lost it … because it's just the culmination of so many people's hard work, sweat, they've given so much to be able to get to this point where we could get this case in front of the Supreme Court, and for the Supreme Court to finally do the right thing, and for justice to be done," Blum said.
Should the court strike down DOMA, Blum said they'll celebrate by gathering at the Stonewall Inn in New York City, where riots began in 1969 that were considered the start of the modern gay rights movement.
"Legally, factually, I just can't see the Supreme Court determining any other way," Blum said. "Like I said, there's no other option."
Lavi Soloway, a gay immigration attorney at Masliah & Soloway and co-founder of The DOMA Project, said his firm worked for several months on preparing to file new marriage-based green card applications — some on the day the court issues a decision against DOMA — and has several filed in 2011 and 2012 that haven't yet been denied.
"The couples have undertaken the preparation with the understanding that that the Supreme Court ruling on DOMA is not something that we can predict in advance, but it would be fair to say that their perspective, like mine, is cautiously optimistic," Soloway said.
CORRECTION: An earlier version of this article misattributed quotes to Jennifer Blum and Rachel Wilkins. The Blade regrets the error.
FDA-funded blood donation study recruiting gay, bi men
D.C.'s Whitman-Walker, L.A. LGBT Center working on study to ease restrictions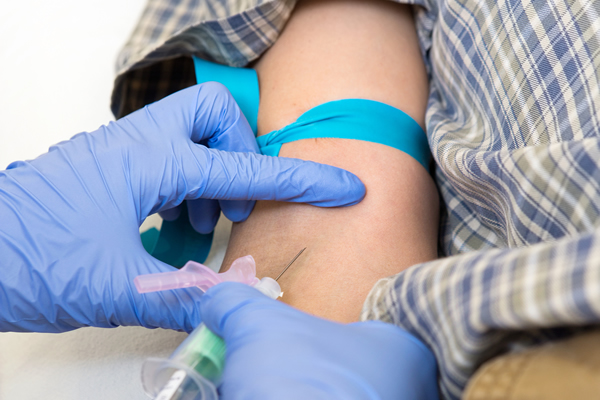 D.C.'s Whitman-Walker Institute and the Los Angeles LGBT Center are among LGBTQ supportive organizations in eight U.S. cities working with the nation's three largest blood donation centers on a study to find a way to significantly ease blood donation eligibility for men who have sex with men or MSM.
The study, which is funded by the U.S. Food and Drug Administration, calls for recruiting a total of 2,000 gay and bisexual men in eight U.S. cities selected for the study to test the reliability of a detailed donor history questionnaire aimed at assessing the individual risk of a gay or bisexual man transmitting HIV if they donate blood.
A statement released by the study organizers says the questionnaire, which could be given to a gay or bisexual person showing up at a blood donation site, could be a replacement for the FDA's current policy of banning men who have had sex with another man within the previous three months from donating blood.
In the early years of the AIDS epidemic in the 1980s, the FDA put in place a permanent ban on blood donations by men who have sex with men. In 2015, with advanced HIV testing and screening techniques readily available, the FDA lifted its permanent ban on MSM blood donations and replaced it with a 12-month restriction for sexual activity between MSM.
The FDA further reduced the time of sexual abstinence for MSM to three months in 2020.
LGBTQ rights organizations and others advocating for a change in the current FDA restriction point out that at a time when the nation is facing a severe shortage of blood donations due to the COVID pandemic, the three-month donation deferral requirement for MSM is preventing a large number of blood donations from men whose risk of HIV infection is low to nonexistent.
Under the FDA-funded and initiated study, the American Red Cross, Vitalant, and OneBlood — the nation's three largest blood donation centers — have been conducting the questionnaire testing since the study was launched in March 2021.
"To gather the necessary data, the blood centers will partner with LGBTQ+ Centers in Washington, D.C., San Francisco, Orlando, New Orleans/Baton Rouge, Miami, Memphis, Los Angeles, and Atlanta," the study organizers say in a statement on a website launched to help recruit volunteers for the study.
"The study will enroll a total of 2,000 gay and bisexual men (250 – 300 from each area) who meet the study eligibility criteria," the statement says.
Among the criteria for being eligible, the statement says, is the person must be between 18 and 39 years old, have expressed an interest in donating blood, must have had sex with at least one other man in the three months before joining the study, and must agree to an HIV test. A negative test result is also required for acceptance into the study.
The study is officially named ADVANCE, which stands for Assessing Donor Variability And New Concepts in Eligibility.
"The ADVANCE study is a first step in providing data that will help the FDA determine if a donor history questionnaire based on individual risk would be as effective as time-based deferral, in reducing the risk of HIV in the blood supply," the study organizers statement says.
"If the scientific evidence supports the use of the different questions, it could mean men who have sex with men who present to donate would be assessed based upon their own individual risk for HIV infection and not according to when their last sexual contact with another man occurred," the statement continues. "The ADVANCE study is groundbreaking because it's the first time a study is being conducted that could result in individual risk assessment for men who have sex with men to donate blood," the statement says.
The Whitman-Walker Institute, which is among the community-based organizations involved in helping organize and conduct the study, is an arm of Whitman-Walker Health, the LGBTQ supportive D.C. health center.
Christopher Cannon, director of Research Operations for Whitman-Walker Institute, said that since the D.C.-based part of the study was launched early last year prior to the official announcement of the study on March 20, D.C. has surpassed the original city goal of recruiting 250 participants for the study.
"We are currently at 276 as of last Friday's report," Cannon told the Blade in a Jan. 13 interview. "And the current goal is now 300," he said. "So, we're hoping to push this over that goal line in the coming days and weeks.
Cannon said that like the community organizations involved in the study in other cities, Whitman-Walker Institute's role has been focused on recruiting gay and bisexual men to participate in the study and to send them to the American Red Cross headquarters building at 430 17th St., N.W. near the White House. That site, which serves as a blood donation center, is also serving as the site where study participants are screened, interviewed, and presented with a detailed questionnaire.
"We promote the study within Whitman-Walker," Cannon said. "We promote it to our networks. We did social media promotions across the city.'
Although Whitman-Walker doesn't have the final draft of the questionnaire being presented to study participants, Cannon said he has seen "bits and pieces" of it.  
"They ask very direct questions about the person's sex life, sexual partners, sex acts, numbers of partners," Cannon said. "There are questions about condom use, PrEP use, drug use. How recently have you had sex? Lots of related questions," he said.
"It's really about trying to figure out effectively which are the best questions," according to Cannon. "The hope is by analyzing the questions and identifying maybe the best 10 to 12 questions that can be universally used…to get the best answers that identify the individuals that may have the highest risk," he said. Doing that, he points, out can help determine which men who have sex with men should be eligible to safely donate blood.
A statement released by Whitman-Walker last March calls the study a "monumental research effort" that has the potential to lift the stigma imposed on gay and bisexual men whose ability to donate blood is currently based on their sexual orientation.
"The ADVANCE study is designed to understand if, by asking carefully crafted and research-informed research questions, blood collectors can screen potential blood donors for their individual HIV risk factors rather than applying a ban against sexually active gay and bisexual men," the statement says.
"The goal is to move away from overly broad questions that exclude potential donors and spread stigmatizing messages about MSM and their HIV risks," it says.
Cannon said that as of last week, study organizers had recruited a total of 879 study participants nationwide out of the goal of 2,000 participants needed to complete the study. He said issues related to the COVID pandemic created delays in the recruitment efforts, but study organizers were hopeful the study could be completed by this summer.
Information about participating in the study or learning more about it can be obtained at advancestudy.org.
Veterans can now identify as transgender, nonbinary on their VA medical records
About 80 percent of trans veterans have encountered a hurtful or rejecting experience in the military because of their gender identity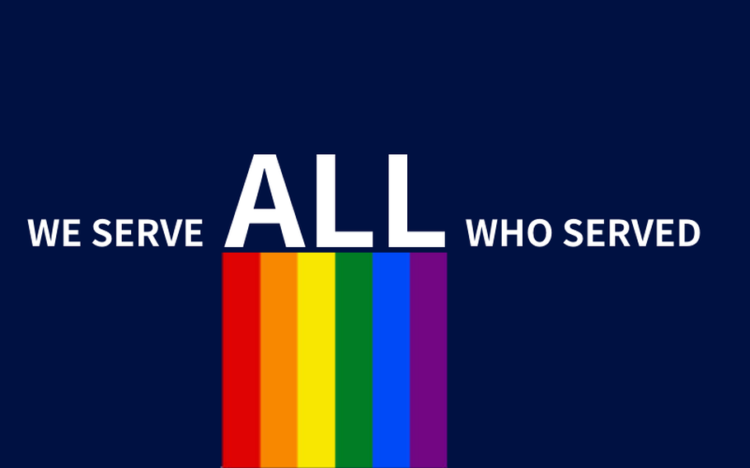 Veterans Affairs Secretary Denis McDonough announced Wednesday that his department added the options of transgender male, transgender female, nonbinary and other, when veterans select their gender, in medical records and healthcare documentation.
"All veterans, all people, have a basic right to be identified as they define themselves," VA Secretary Denis McDonough said in a statement. "This is essential for their general well-being and overall health. Knowing the gender identity of transgender and gender-diverse veterans helps us better serve them."
The statement also noted that the change allows health-care providers to better understand and meet the medical needs of their patients. The information also could help providers identify any stigma or discrimination that a veteran has faced that might be affecting their health.
McDonough speaking at a Pride Month event last June at the Orlando VA Healthcare System, emphasized his support for Trans and LGBQ+ vets.
McDonough said that he pledged to overcome a "dark history" of discrimination and take steps to expand access to care for transgender veterans.
With this commitment McDonough said he seeks to allow "transgender vets to go through the full gender confirmation process with VA by their side," McDonough said. "We're making these changes not only because they are the right thing to do, but because they can save lives," he added.
In a survey of transgender veterans and transgender active-duty service members, transgender veterans reported several mental health diagnoses, including depression (65%), anxiety (41%), PTSD (31%), and substance abuse (16%). In a study examining VHA patient records from 2000 to 2011 (before the 2011 VHA directive), the rate of suicide-related events among veterans with a gender identity disorder (GID) diagnoses was found to be 20 times higher than that of the general VHA patient population.
McDonough acknowledged the VA research pointing out that in addition to psychological distress, trans veterans also may experience prejudice and stigma. About 80 percent of trans veterans have encountered a hurtful or rejecting experience in the military because of their gender identity.
"LGBTQ+ veterans experience mental illness and suicidal thoughts at far higher rates than those outside their community," McDonough said. "But they are significantly less likely to seek routine care, largely because they fear discrimination.
"At VA, we're doing everything in our power to show veterans of all sexual orientations and gender identities that they can talk openly, honestly and comfortably with their health care providers about any issues they may be experiencing," he added.
All VA facilities have had a local LGBTQ Veteran Care Coordinator responsible for helping those veterans connect to available services since 2016.
"We're making these changes not only because they are the right thing to do but because they can save lives," McDonough said. He added that the VA would also change the name of the Veterans Health Administration's LGBT health program to the LGBTQ+ Health Program to reflect greater inclusiveness.
Much of the push for better access to healthcare and for recognition of the trans community is a result of the polices of President Joe Biden, who reversed the ban on Trans military enacted under former President Trump, expanding protections for transgender students and revived anti-bias safeguards in health care for transgender Americans.
Prominent LGBTQ+ activist found dead in Florida landfill
Diaz-Johnston was the brother of former Miami mayor and Florida Democratic Party Chair Manny Diaz & he led the fight for marriage equality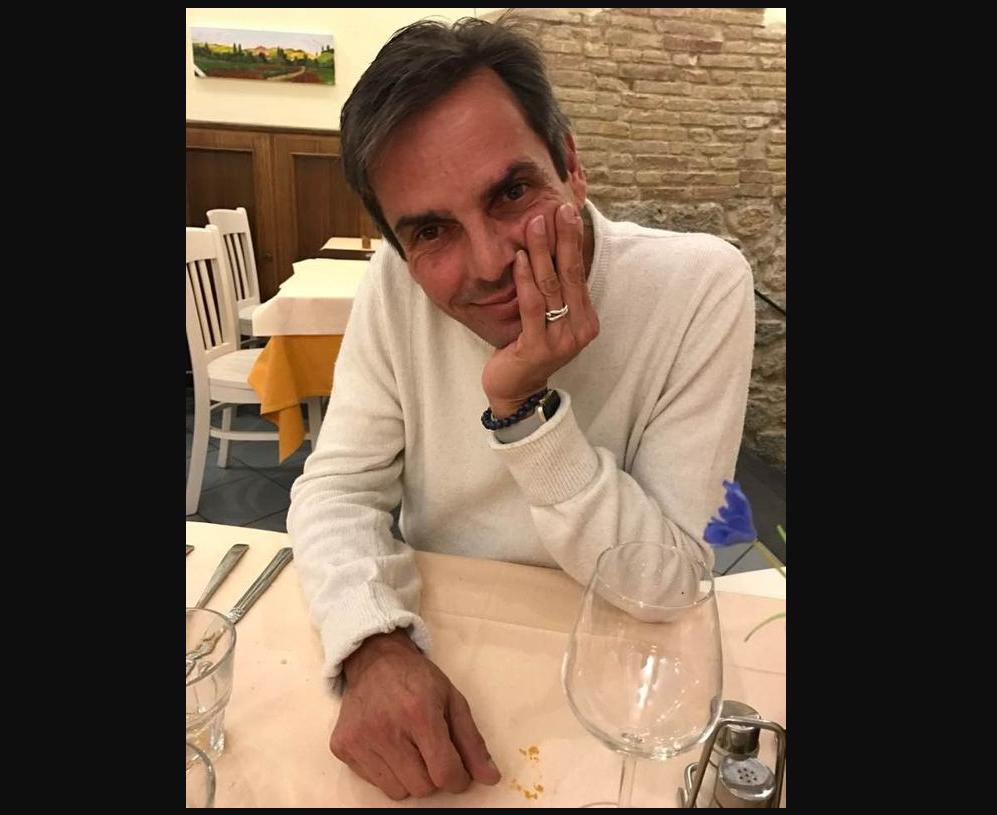 Police in Florida's capital city confirmed that the body of Jorge Diaz-Johnston, 54, who had been reported missing was found in a Jackson County landfill Saturday morning.
Diaz-Johnston was last seen alive Jan. 3 in Tallahassee, more than an hour from where his body was found, according to a missing person notice released by police. Detectives are investigating his death as a homicide, a police spokesperson said.
Diaz-Johnston, was the brother of former Miami mayor and Florida Democratic Party Chair Manny Diaz. As an LGBTQ advocate he led the fight for marriage equality, he and his husband were plaintiffs in an historic 2014 lawsuit that led to the legalization of same-sex marriage in Miami-Dade County.
. I am also so very grateful to the Tallahassee Police Department- with the support of Mayor Daley and City Manager Reed- who have worked tirelessly to locate and investigate the circumstances surrounding my brother's disappearance.

— Manny Diaz (@Manny_A_Diaz) January 13, 2022
ABC News reported at the time that a South Florida circuit court judge sided with Diaz-Johnston and five couples suing the Miami-Dade County Clerk's Office for refusing to issue marriage licenses to same-sex couples. Florida dropped its ban on same-sex marriage in 2015.
His husband wrote in a poignant Facebook post; "There are just no words for the loss of my beloved husband Jorge Isaias Diaz-Johnston. I can't stop crying as I try and write this. But he meant so much to all of you as he did to me. So I am fighting through the tears to share with you our loss of him."
"We are heartbroken to learn of the death of Jorge. He and his husband Don were two of the brave plaintiffs who took on Florida's anti-gay marriage ban and helped win marriage equality for all Floridians," Equality Florida said adding, "Our deepest condolences to Don and Jorge's extended family."
Detectives urge anyone who may have information to call 850-891-4200, or make an anonymous tip to Big Bend Crime Stoppers at 850-574-TIPS.
We are heartbroken to learn of the death of Jorge. He and his husband Don were two of the brave plaintiffs who took on Florida's anti-gay marriage ban and helped win marriage equality for all Floridians. Our deepest condolences to Don and Jorge's extended family. https://t.co/3keH43xpD9

— Equality Florida (@equalityfl) January 13, 2022