Porter's penchant
Late gay composer at zenith in masterful 'Anything Goes'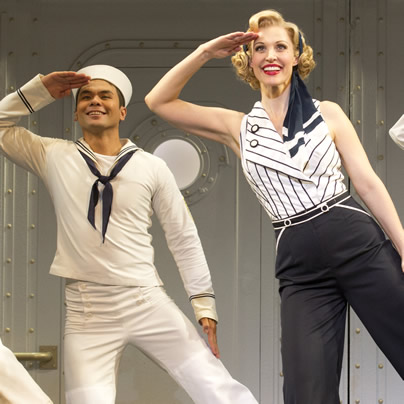 'Anything Goes'
Through July 7
The Kennedy Center for the Performing Arts
$25-$115
202-467-4600
kennedy-center.org
Corny but true: Even before the curtain goes up on Kathleen Marshall's revival of Cole Porter's 1934 musical comedy masterpiece "Anything Goes" now playing at the Kennedy Center, a smile is likely to form. It starts when the orchestra (led by a skipper's cap-clad conductor) strikes up Porter's primo overture and — for me anyway — remained pretty fixed for the entire show.
Set on a tony transatlantic crossing from New York to England, "Anything's" zany plot includes romance, madcap intrigue and disguise, but mostly it's the show's classic-packed score with tunes like "Get a Kick Out of You," "You're the Top," "Easy to Love," "Friendship," "It's De-lovely," "Anything Goes," (And that's in the first act alone!) that has been wowing crowds for decades.
Central to the wacky action is evangelist-turned-nightclub-singer Reno Sweeney played to bawdy-glam perfection by Broadway's Rachel York. Turned out in gorgeous Martin Pakledina-designed gowns, York wisecracks like Mae West and belts out Porter tunes with the best of them. She's also working with top-notch supporting actors like Fred Applegate, who plays Moonface Martin, the likable gangster who ranks a disappointing 13th on the FBI's most-wanted list as his sailor-hungry sidekick Erma (Joyce Chittick) is wont to remind him. York and Applegate are especially appealing singing that terrific duet of one-upmanship "Friendship."
York also shines singing "You're the Top" with her unrequited love interest but generally nice guy Billy Crocker (Josh Franklin), and later successfully pairs off for the very funny tango "Gypsy in Me" with unlikely beau (the doltish British aristocrat Sir Evelyn Oakleigh played by Edward Staudenmayer).
The production is a first rate national tour of Roundabout Theatre Company's Tony Award-winning revival. Both directed and choreographed by Marshall, it boasts a stylish nautically deco set by Derek McLane, stuffed pets, loads of fun and a wonderful, crowd-pleasing old time tap dance extravaganza involving sexy chorines, debutantes, well-built sailors, a Christian missionary with a pair of not-so-pious Chinese converts in tow, and a cast that brings the show's stock characters to life.
Over the years, a lot of big names have played Reno (Ethel Merman who originated the part on Broadway, Patti LuPone, Sutton Foster), and now York makes the dame her own. Not for a minute will you find yourself wishing one of the other ladies were on hand to reprise the role.  York possesses the presence of a star from yesteryear, and with those pipes and that breezy interpretation, she's made to sing Porter.
Spring and summer are coming together nicely at the Kennedy Center. Since the end of May, the fabulous Sarah Wayne Callies has been assaying the role of the romantically ambivalent Hungarian actress in Ferenc Molnár's "The Guardsman" (ends Sunday) in the Eisenhower Theater. And now York, another fabulously talented leading lady, has taken residence in the Opera House, performing in a very different production through July 7. Both are giving performances that will be talked about a lot when Helen Hayes Awards are again doled out next spring.
Porter, who was gay, is remembered for his incomparably clever lyrics and blissfully melodic tunes. "Anything Goes" is considered the best work from arguably the best period of his long career.  Now is an opportunity to bask in some of that heavenly genius.
Washington Spirit host largest halftime drag performance in NWSL history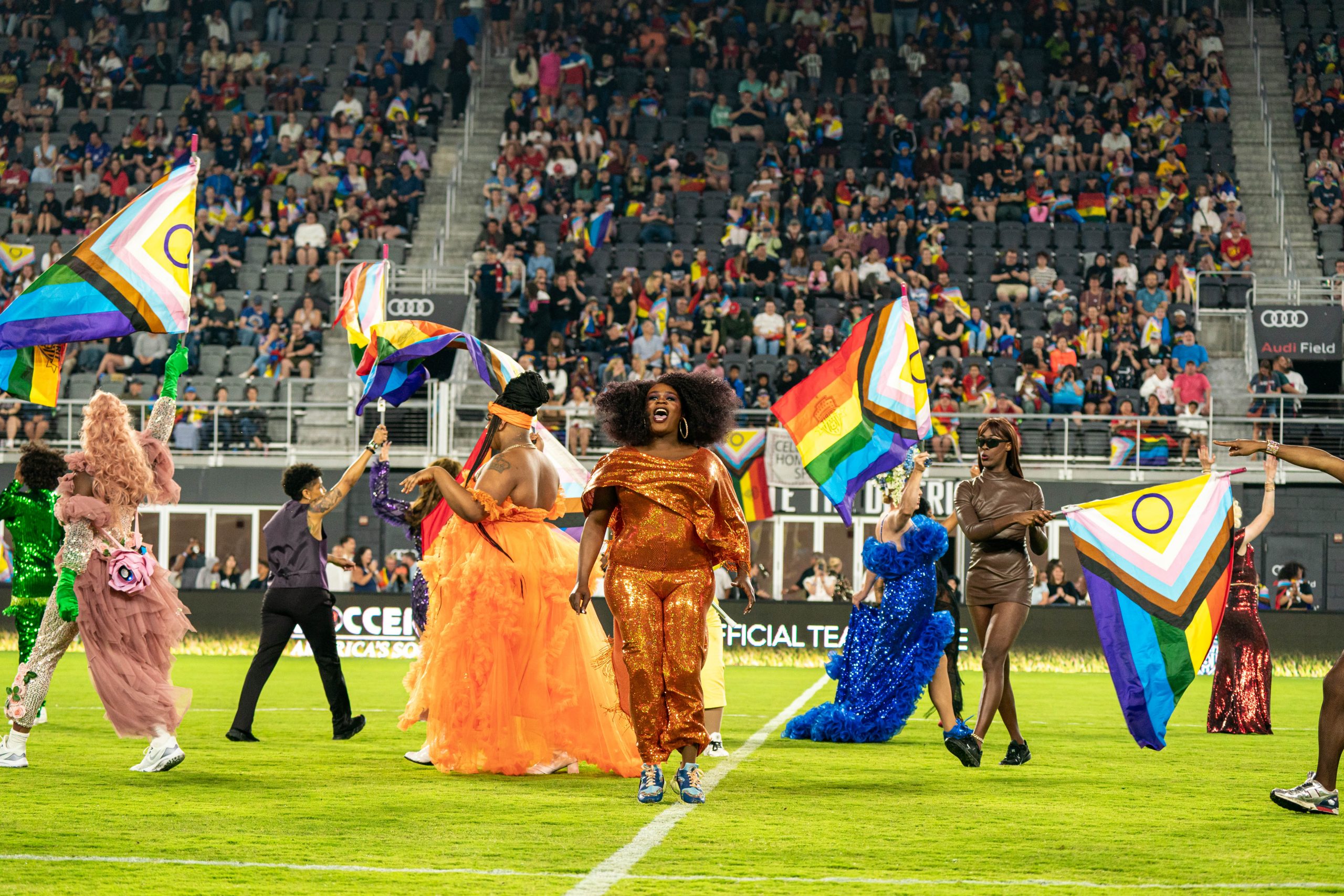 The Washington Spirit celebrated the LGBTQ+ community with the team's annual Pride Night at Audi Field this past Saturday. Highlighting that evening's Pride-themed festivities was a
halftime drag performance, featuring over a dozen drag performers from around the
DMV. It was the largest halftime drag performance in NWSL history.
Performers included: Shiqueeta Lee, KCByonce, Citrine the Queen, Elektra Gee, Kabuki Bukkake, Delila B. Lee, Capri Bloomingdale, Tara Ashleigh Austin, Gigi Couture, Dorsell Phinn, Tula, Twix the Drag Queen, Bootsy Omega, Princeza.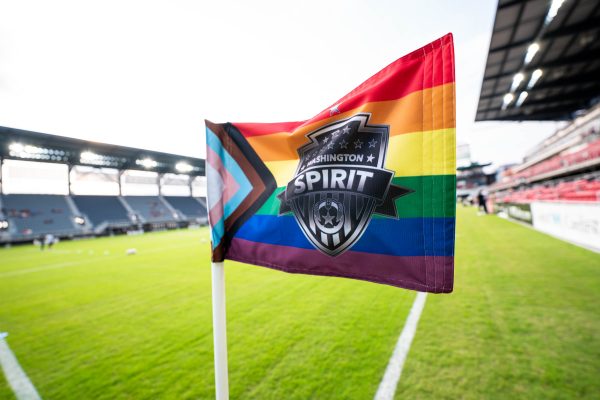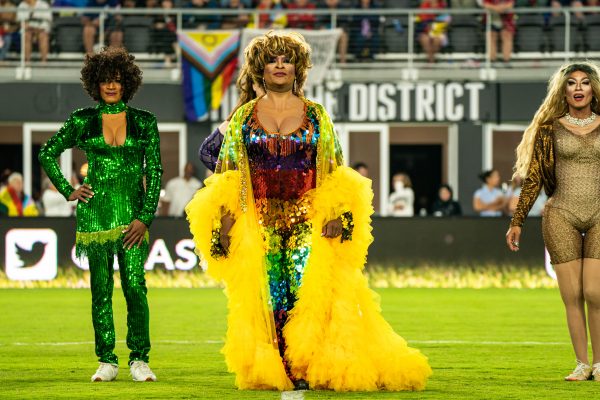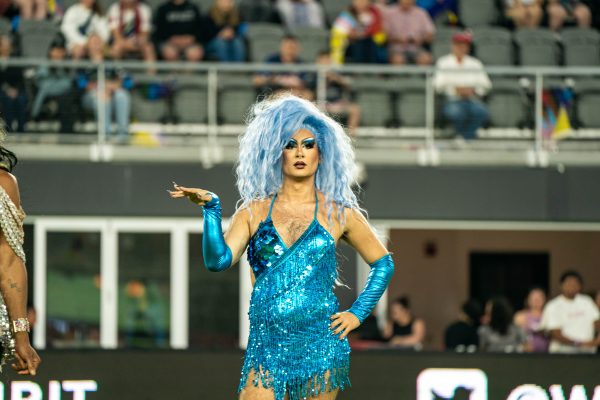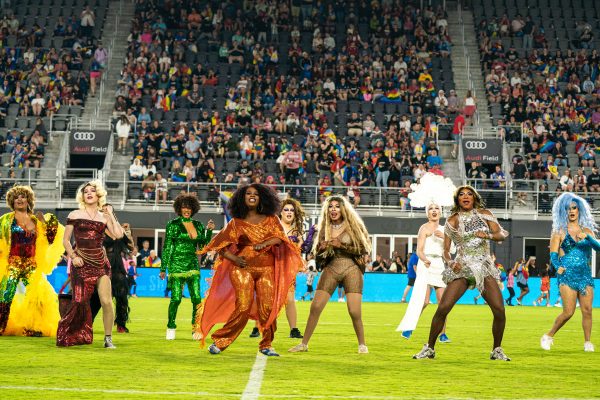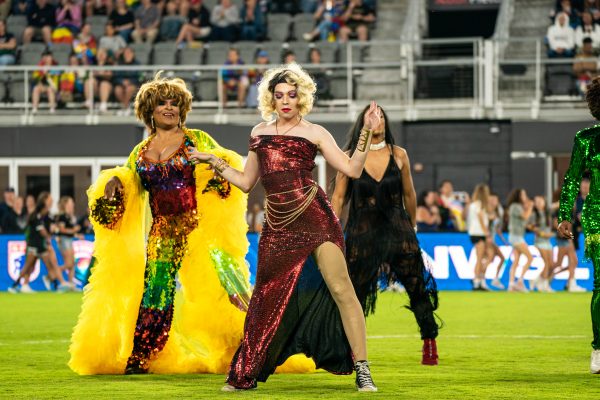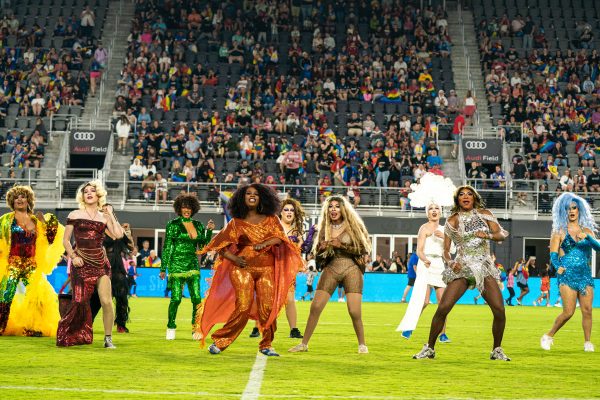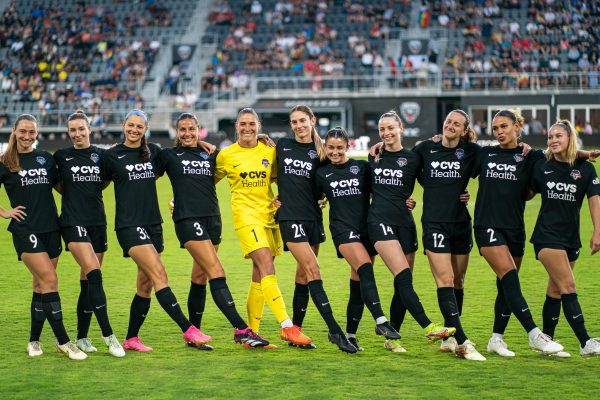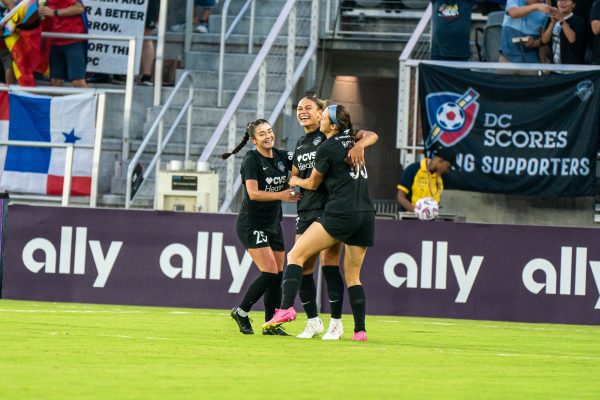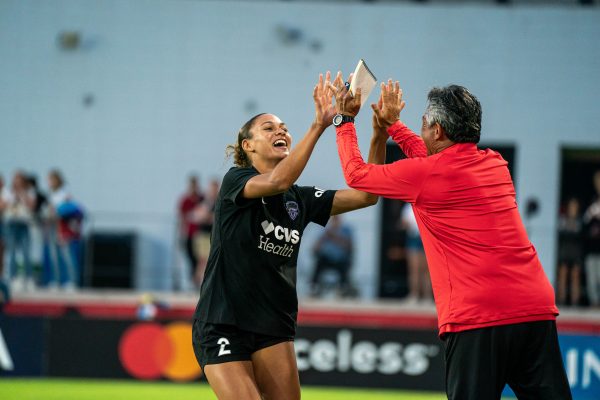 PHOTOS: Reston Pride
Annual LGBTQ celebration held at Lake Anne Plaza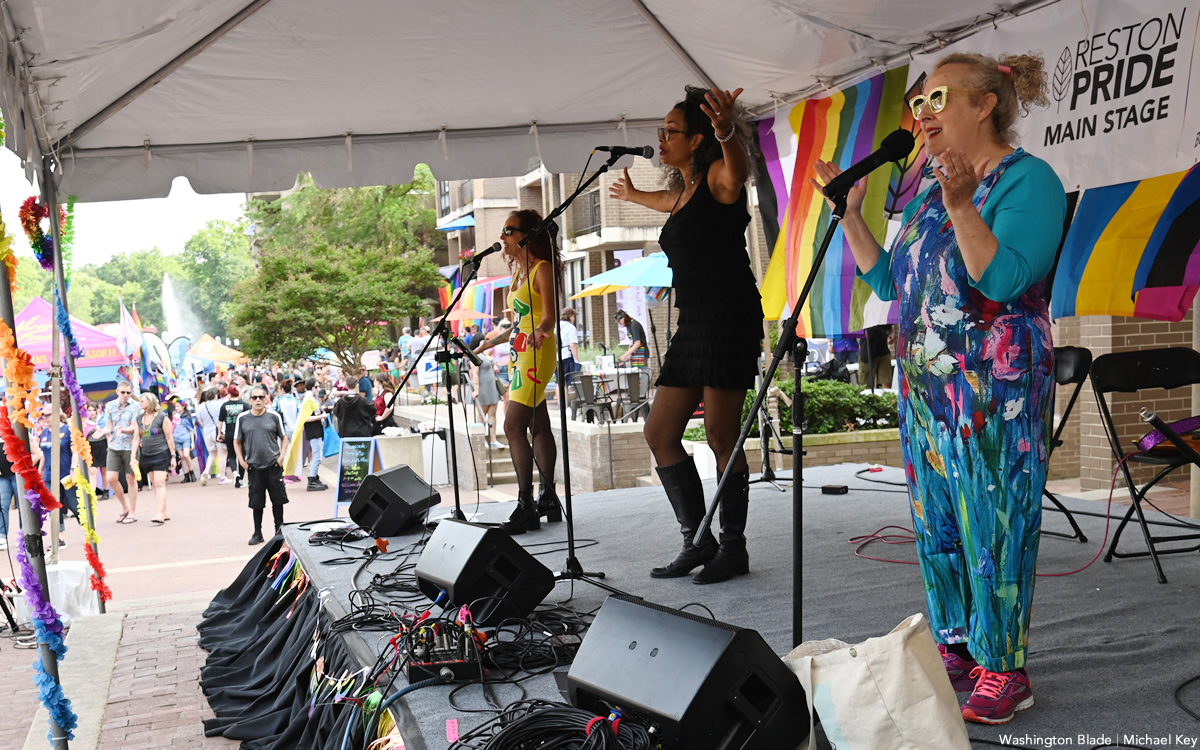 The 2023 Reston Pride Festival was held at Lake Anne Plaza in Reston, Va. on Saturday, June 3. The music group Betty was the headliner of the festival.
(Washington Blade photos by Michael Key)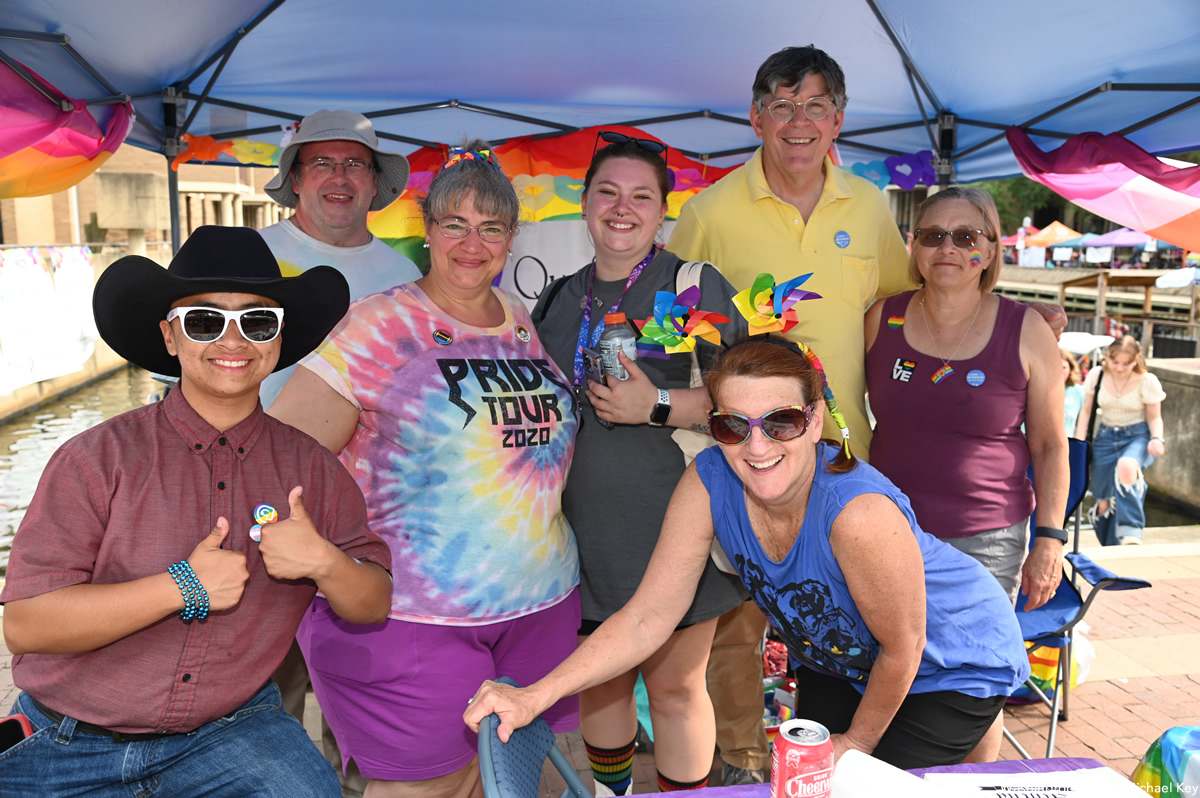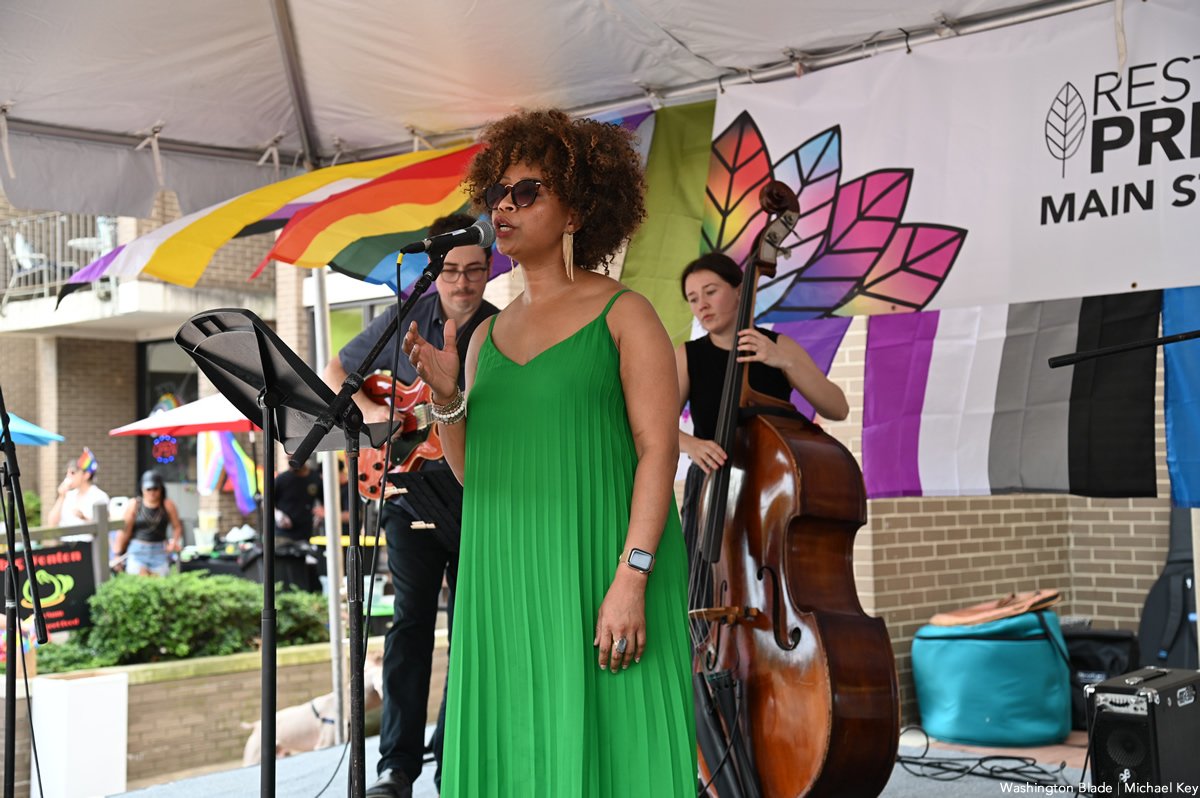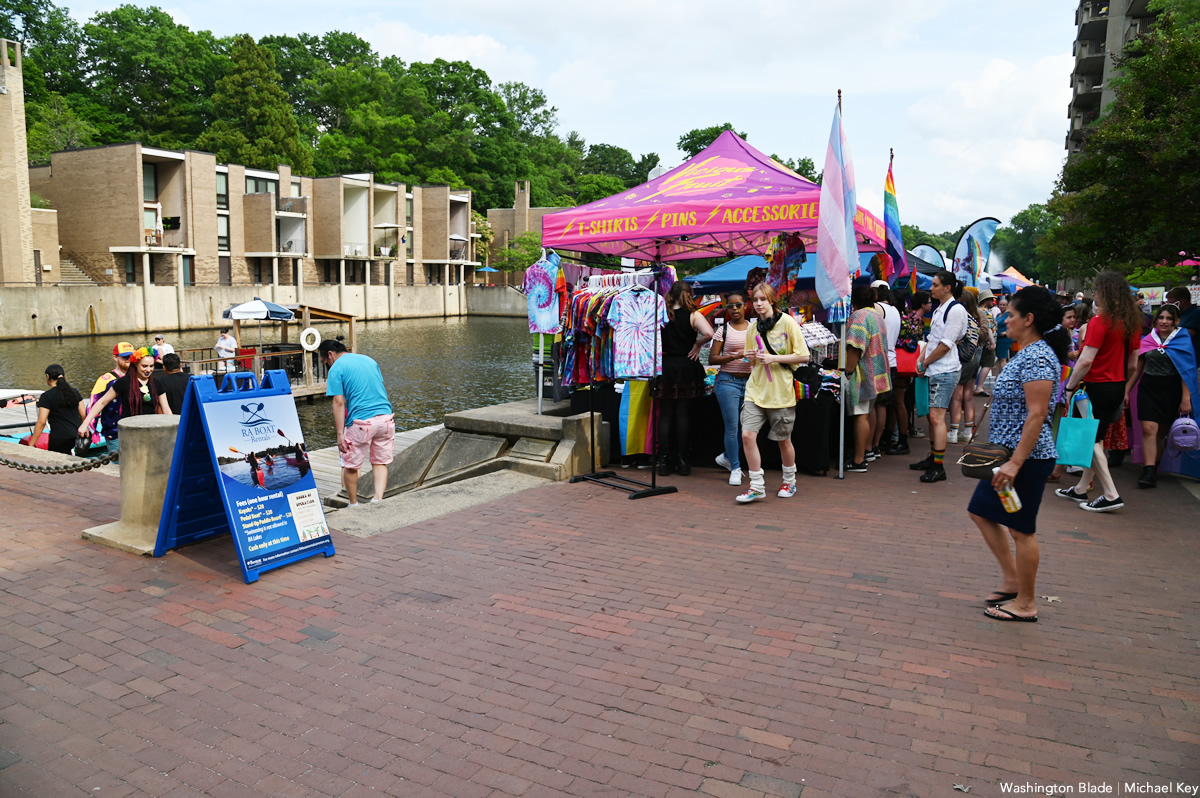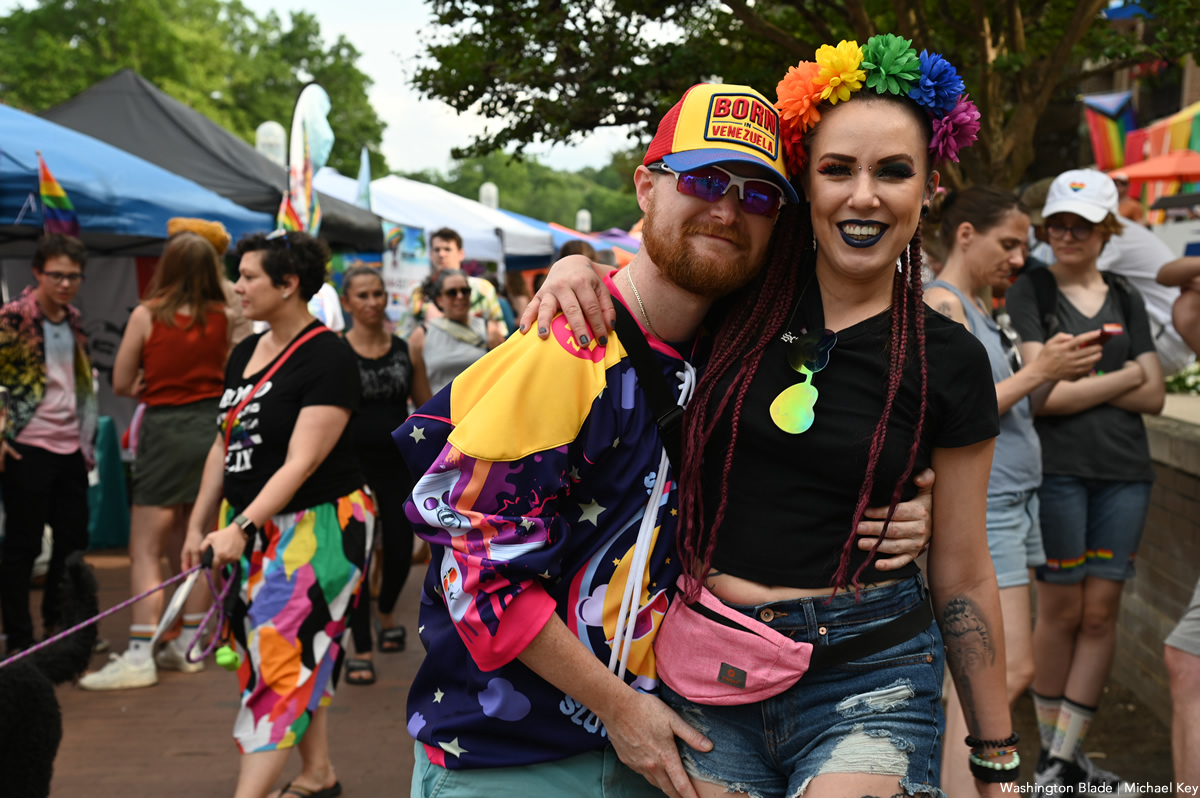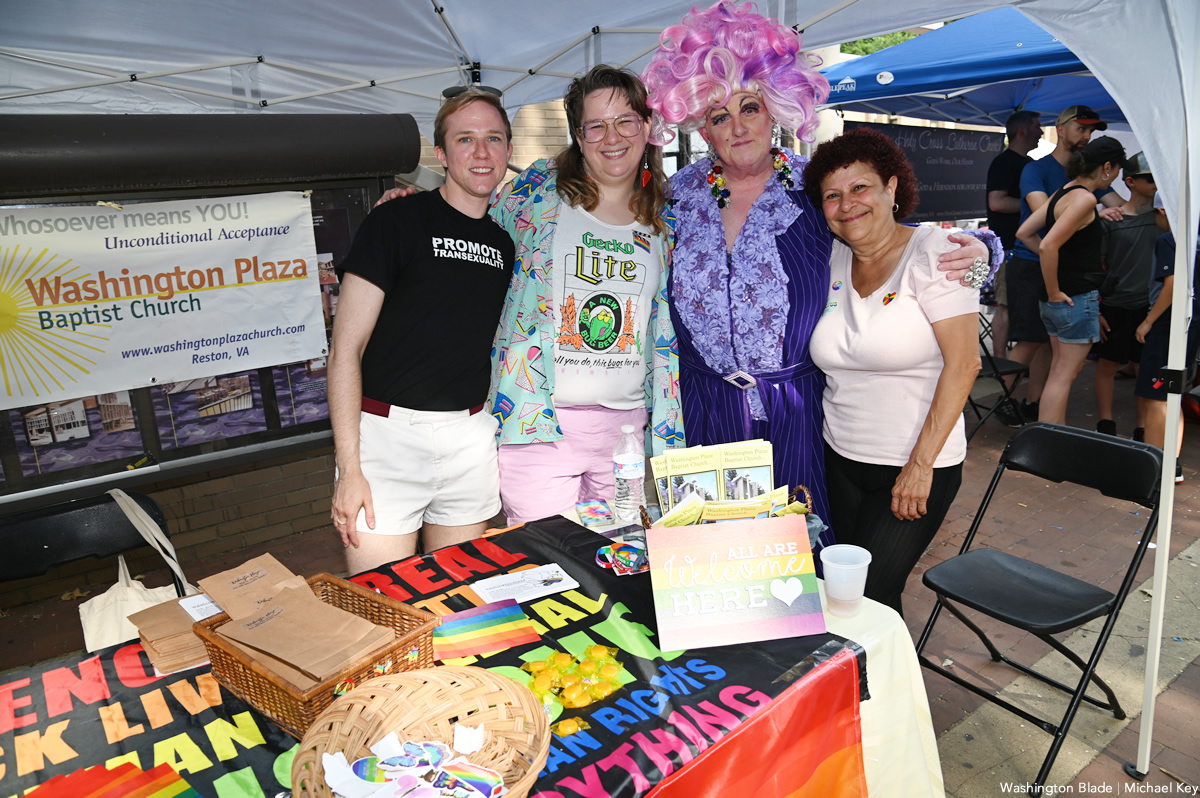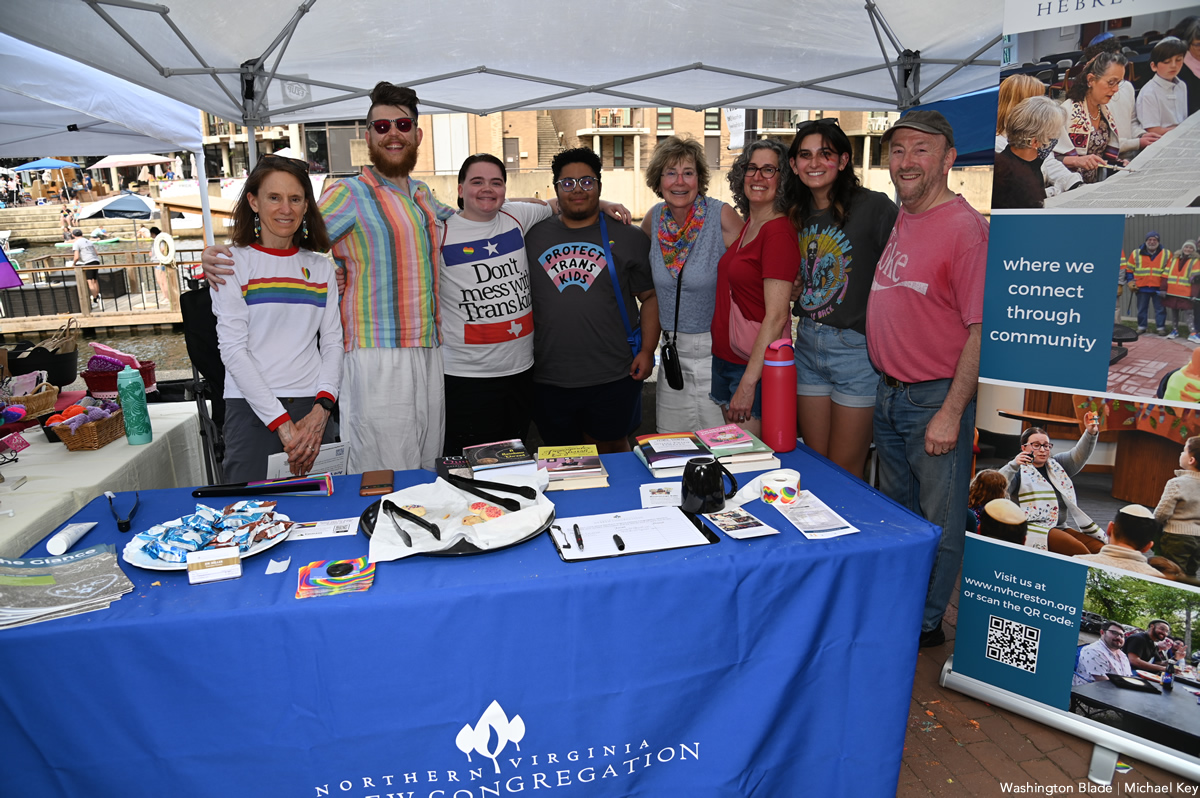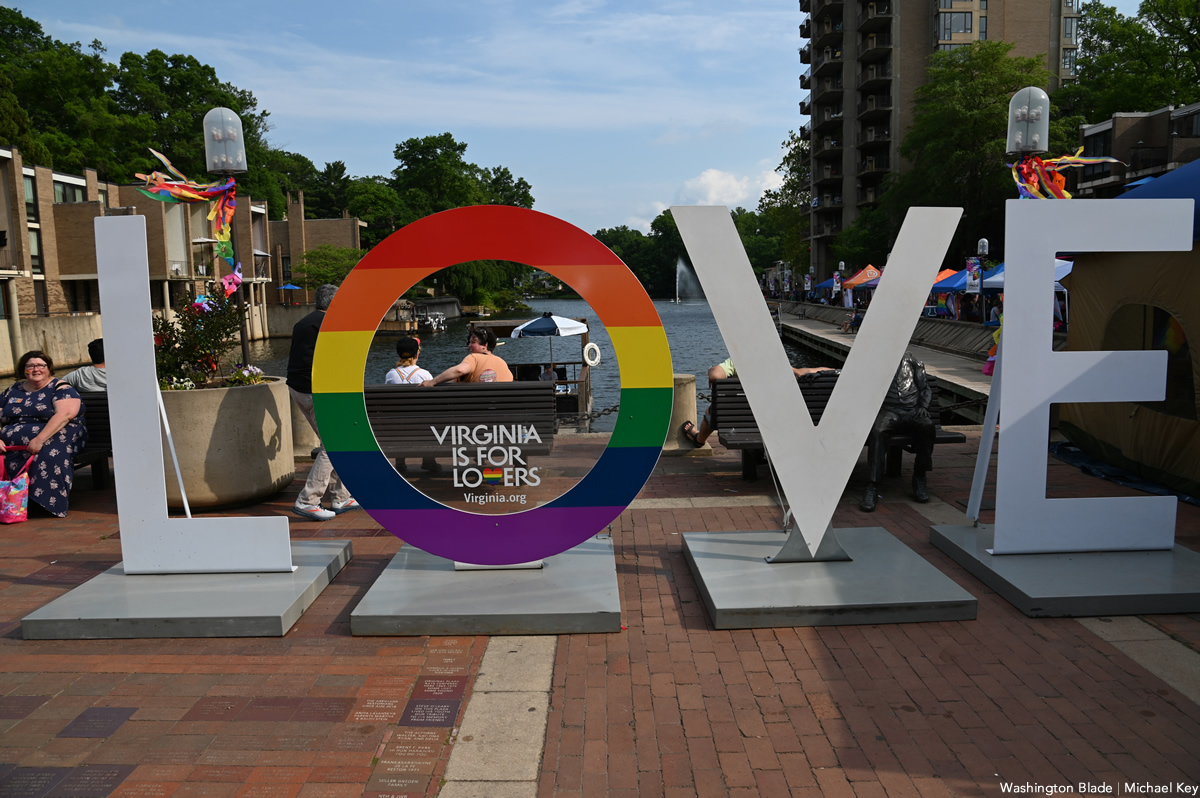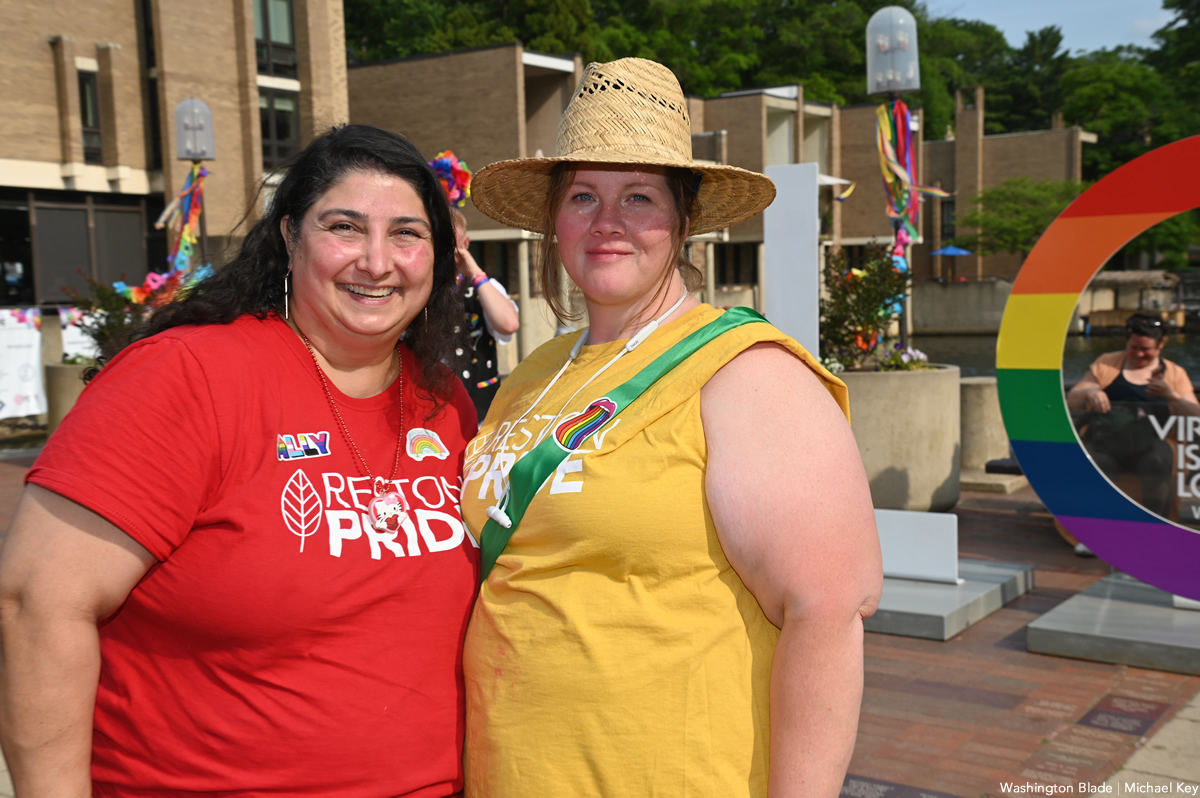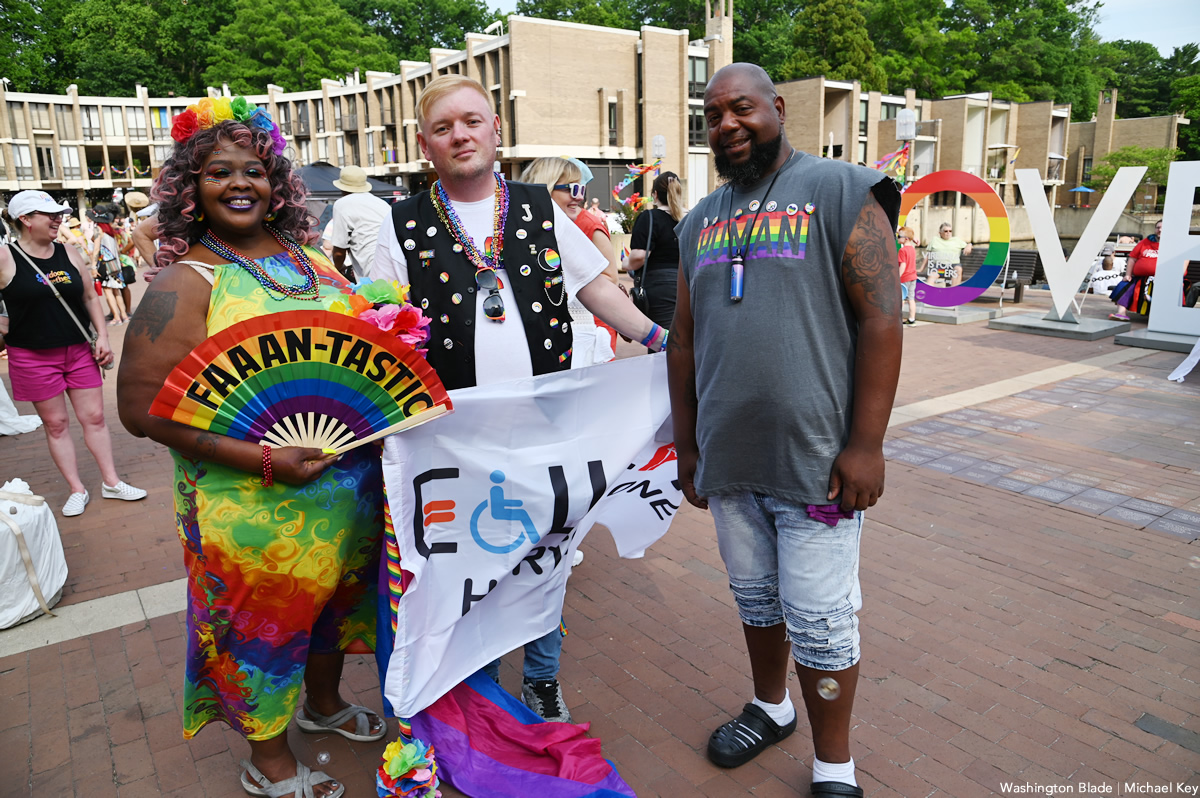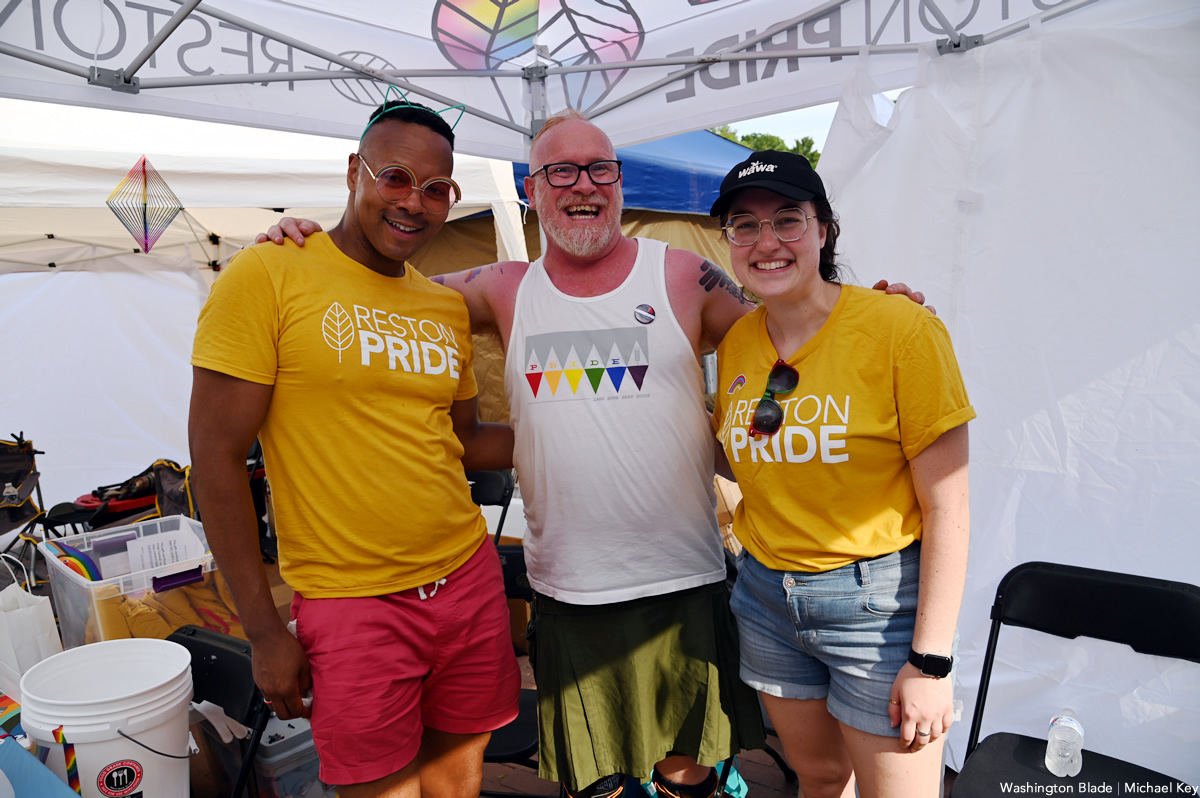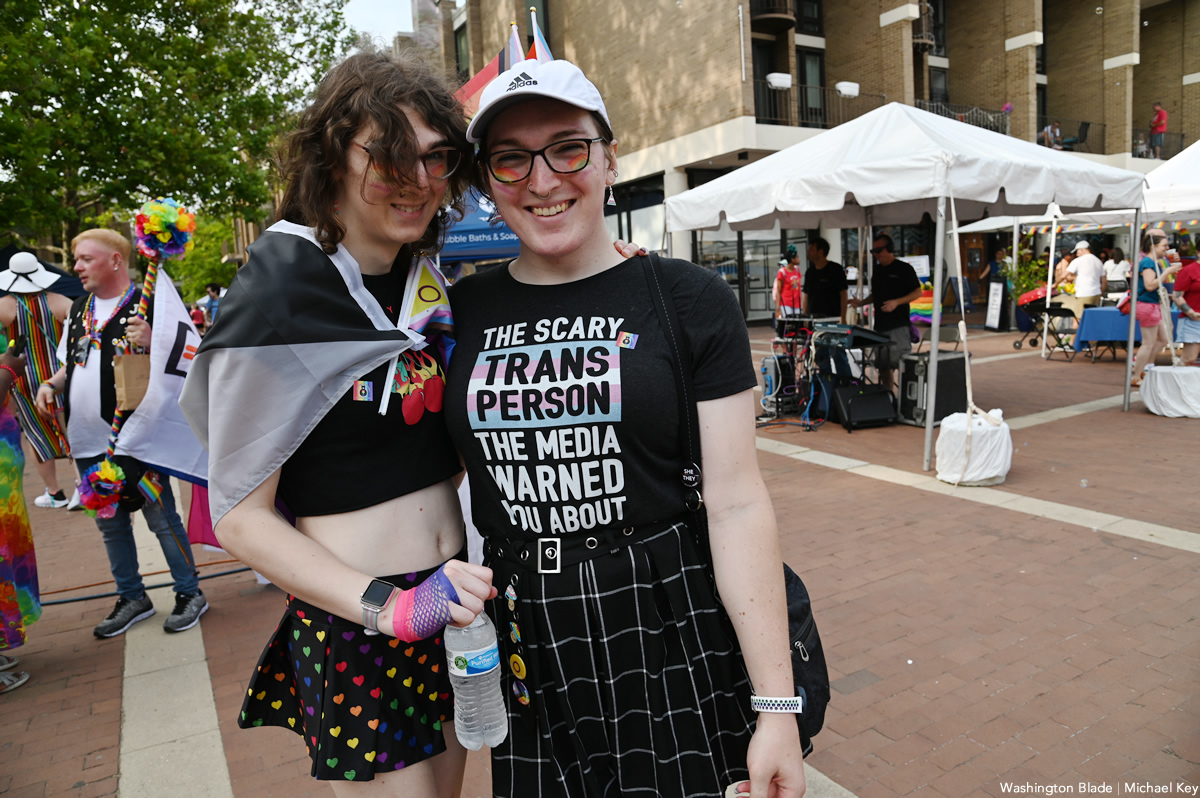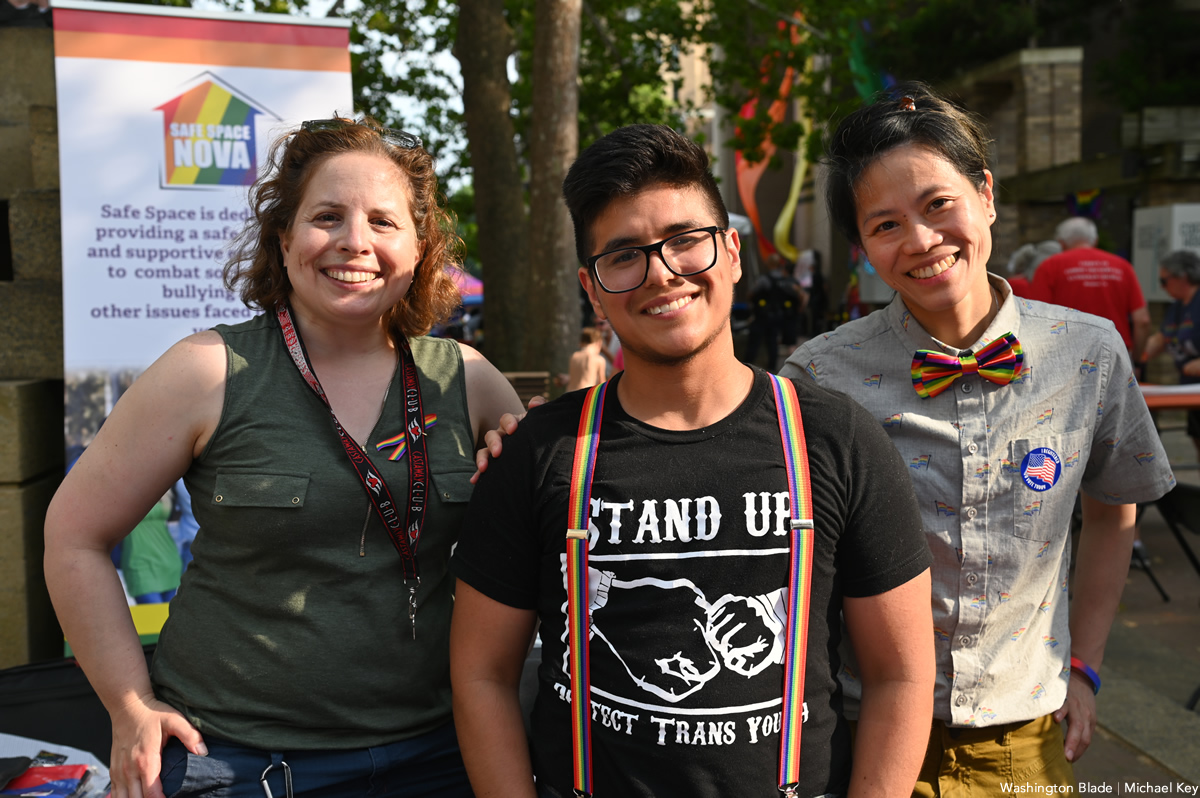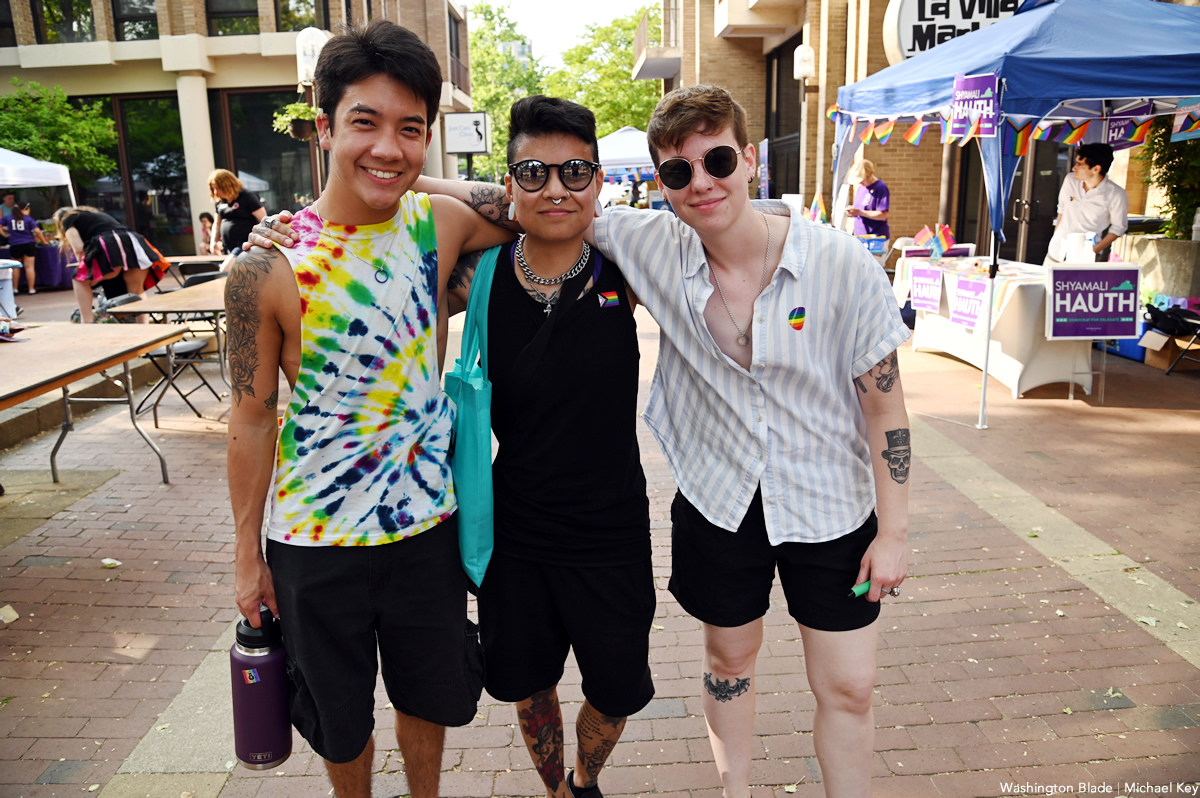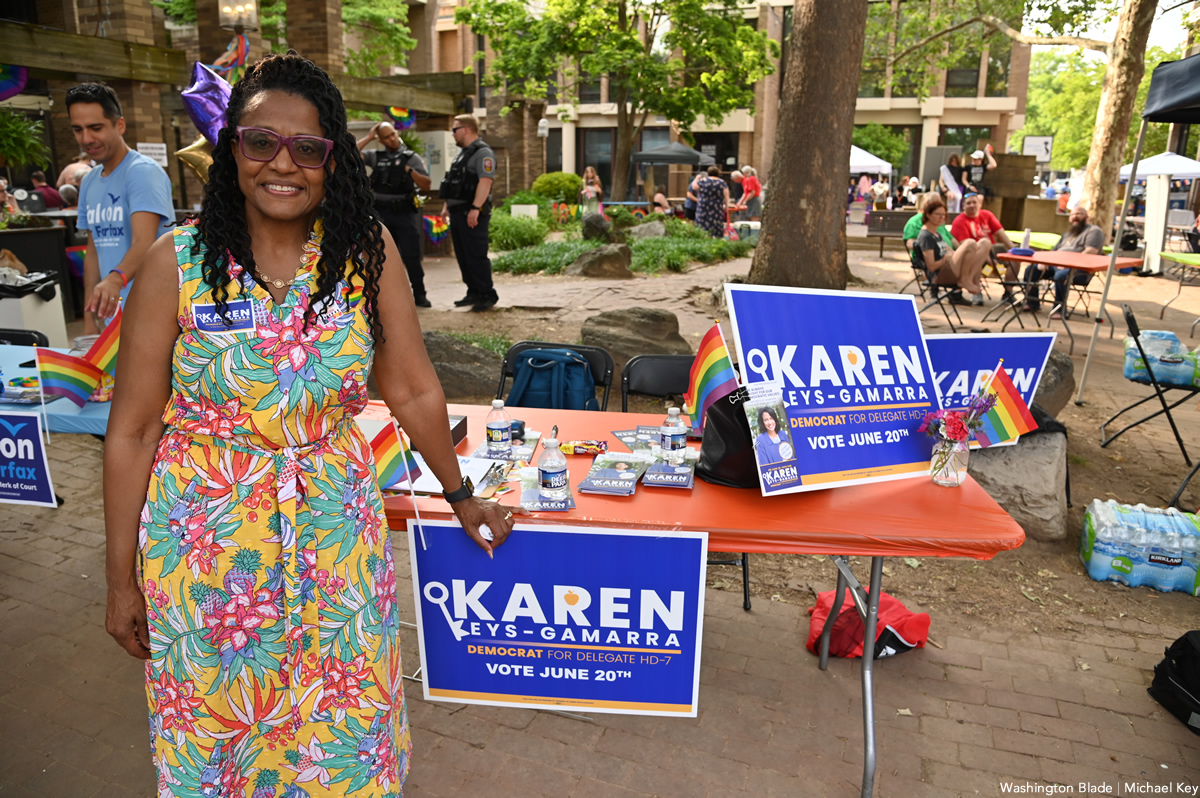 Covering @RestonPride for @WashBlade . @bettymusic performing: pic.twitter.com/sZaIlVANi8

— Michael Patrick Key (@MichaelKeyWB) June 3, 2023
PHOTOS: Alexandria Pride
Virginia city holds LGBTQ celebration at City Hall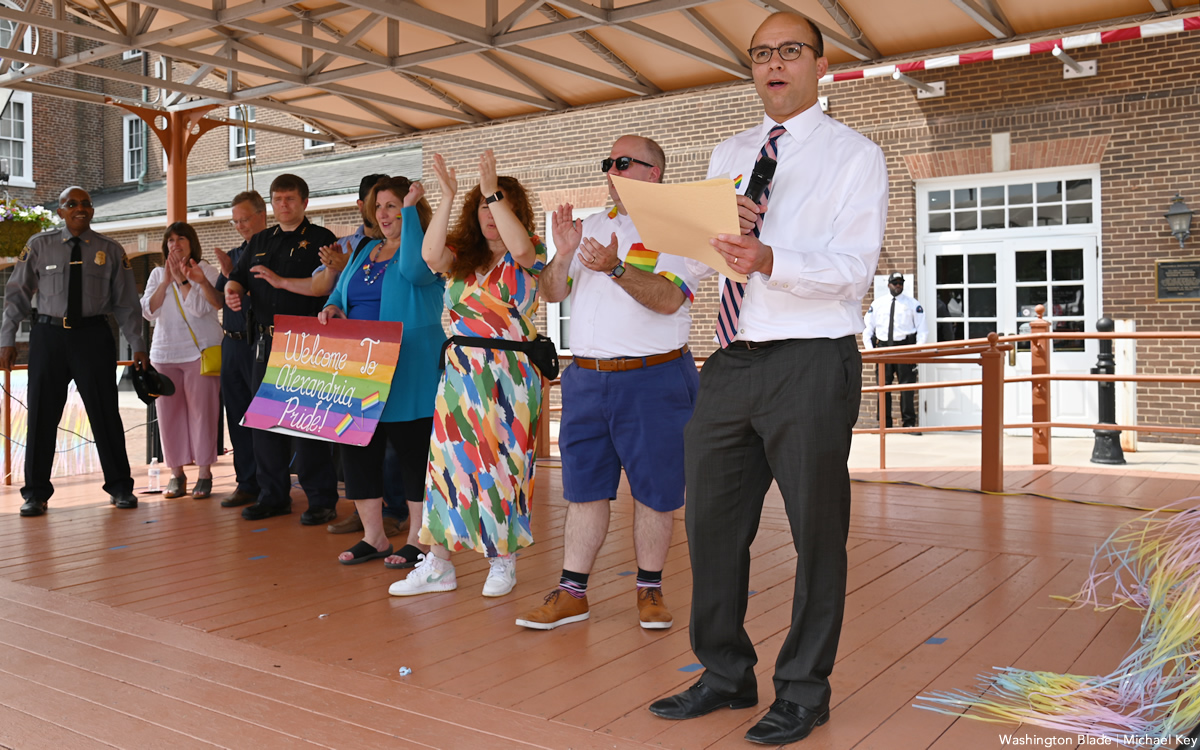 The City of Alexandria, Va. held its sixth annual LGBTQ Pride Festival at Alexandria City Hall on Saturday, June 3.
(Washington Blade photos by Michael Key)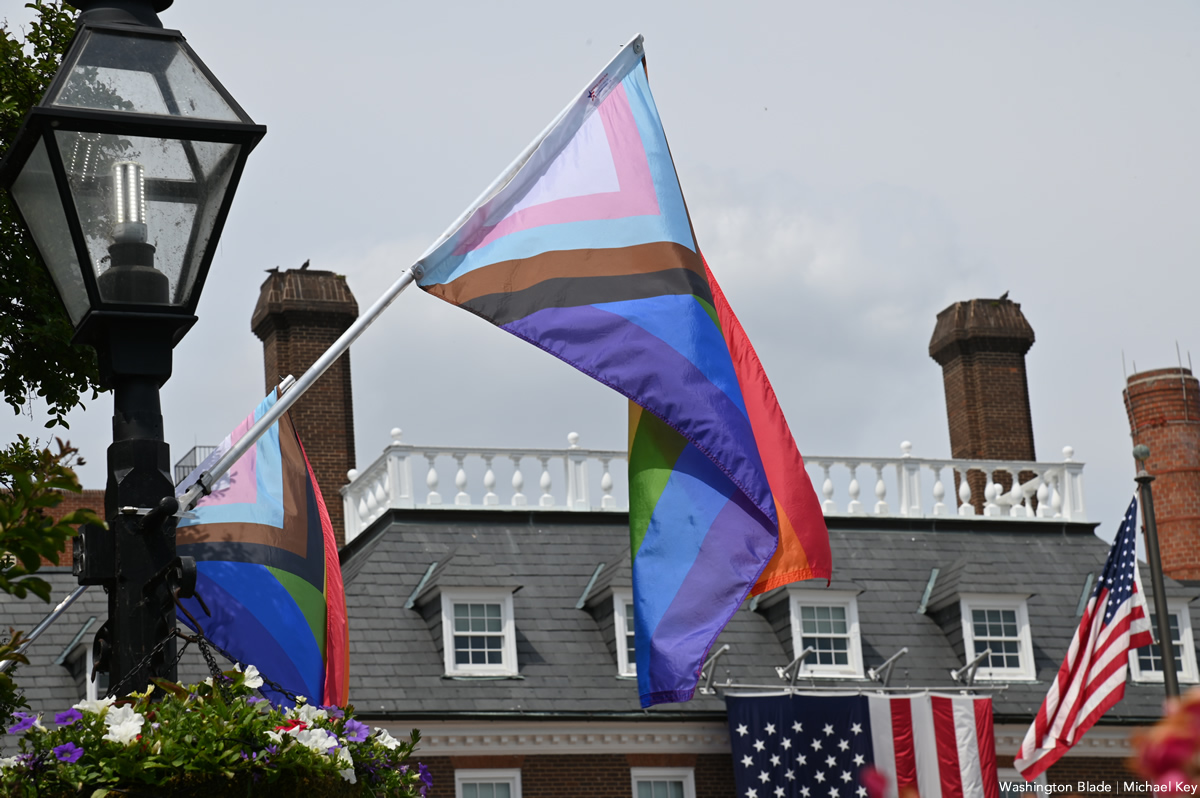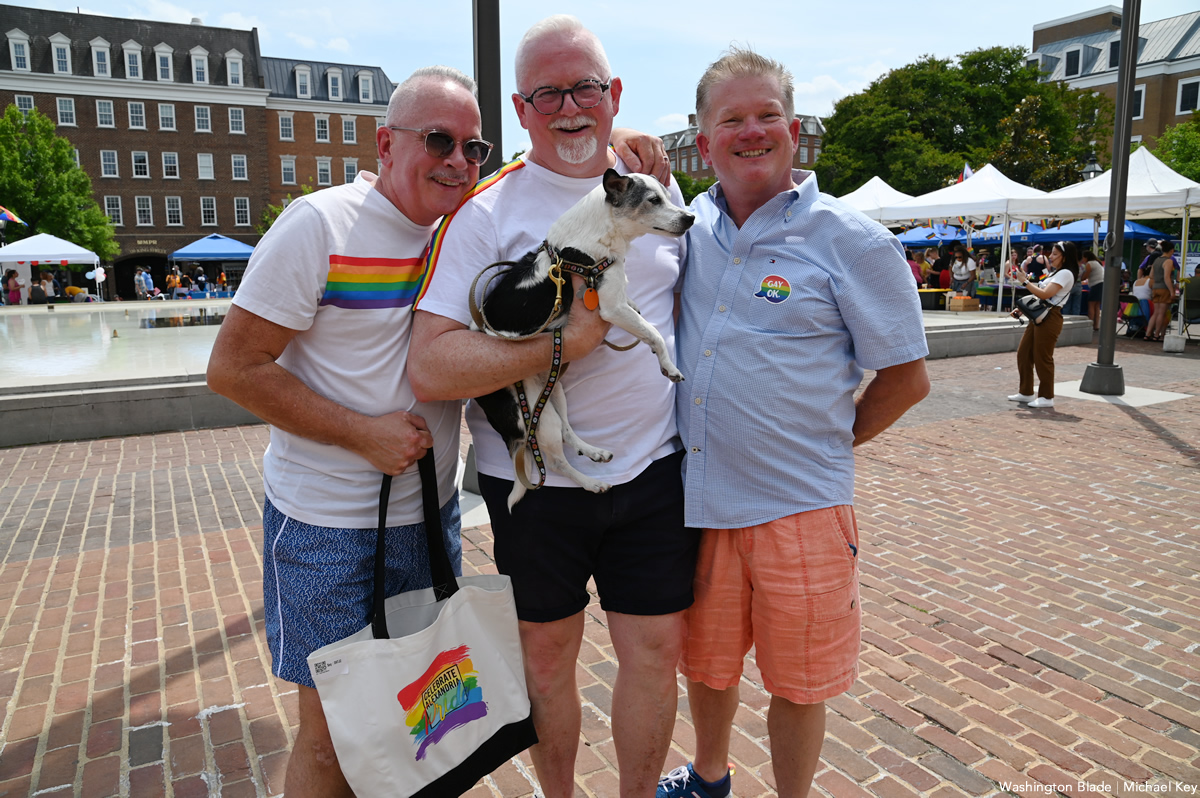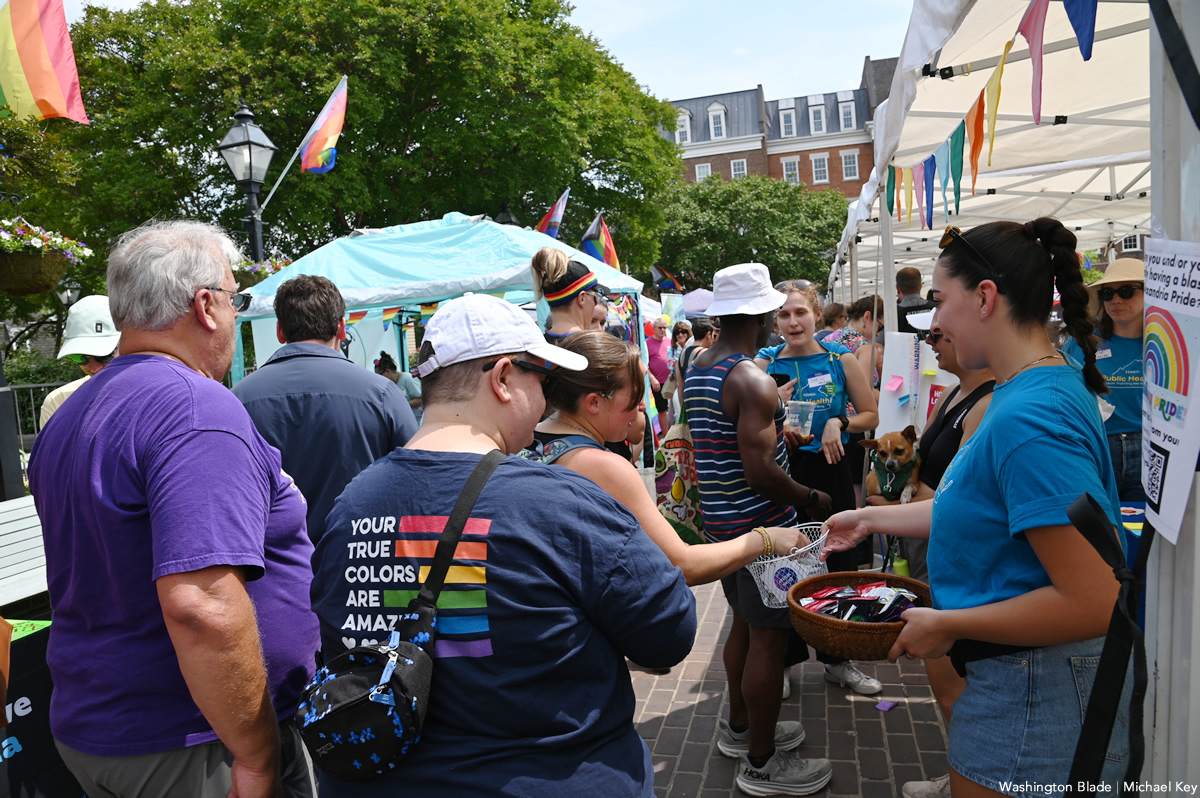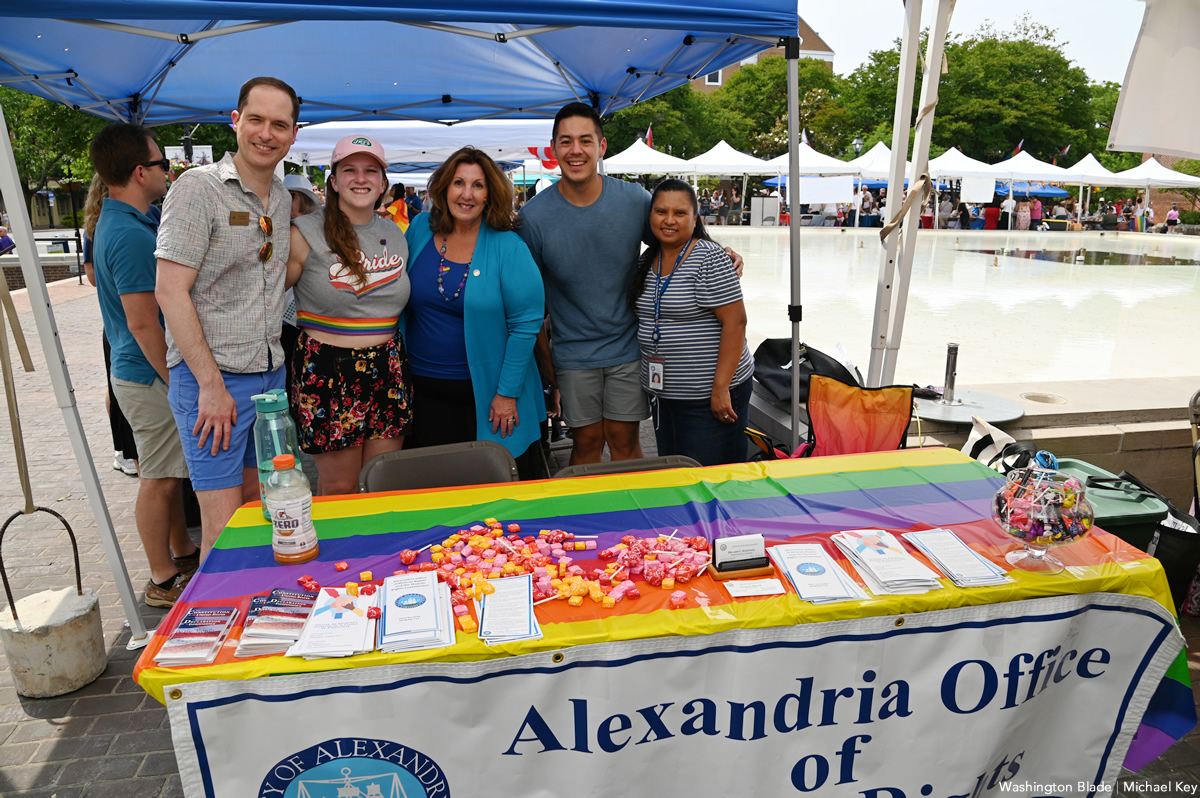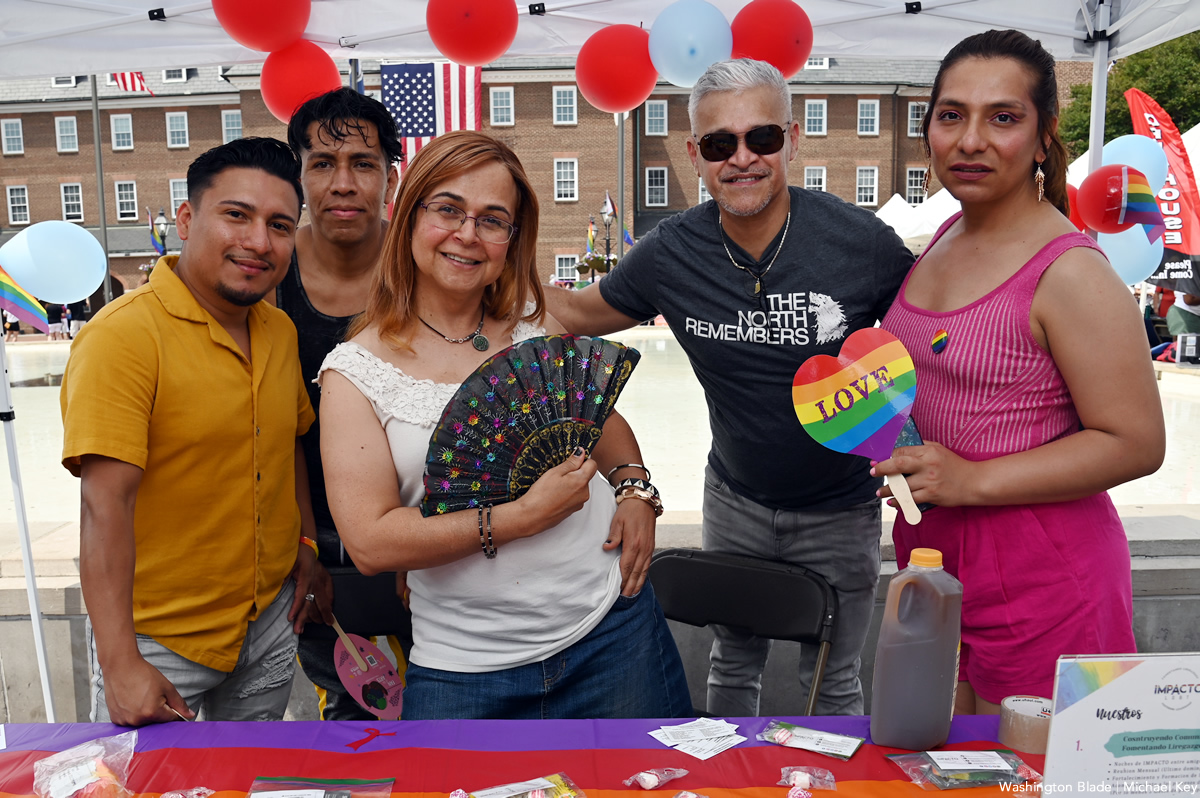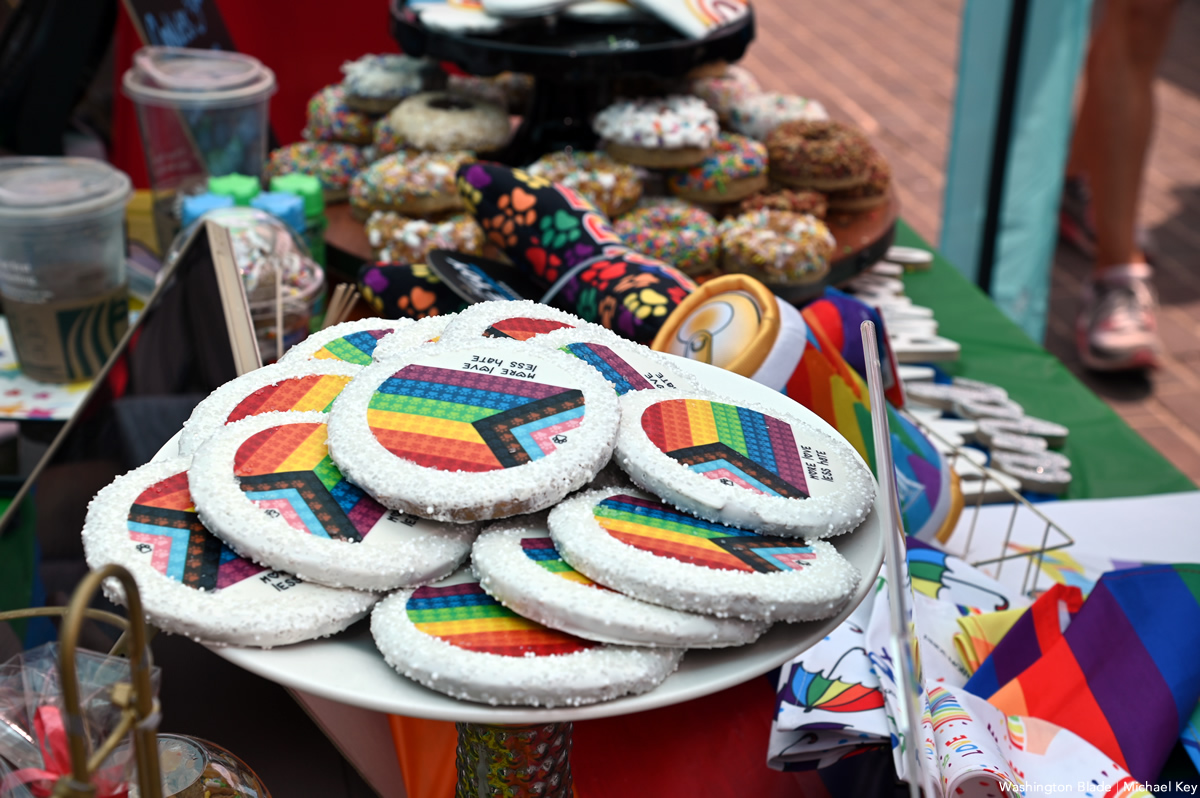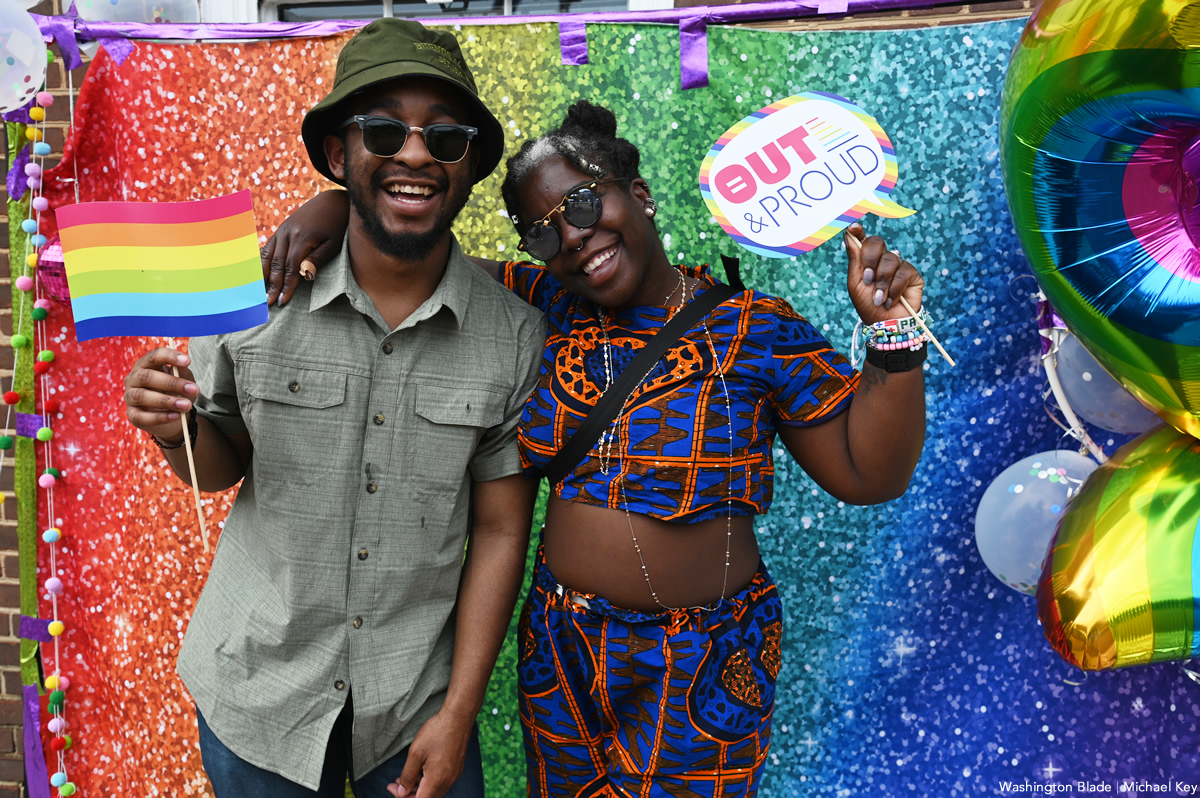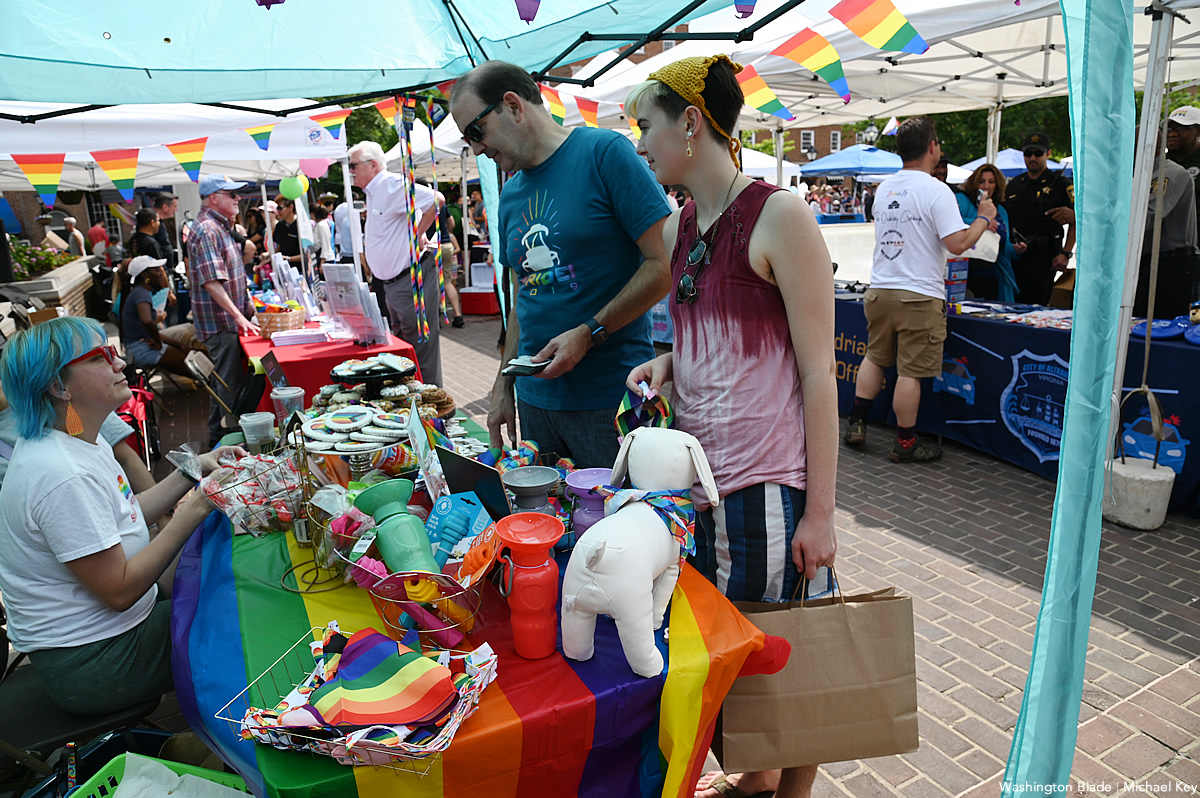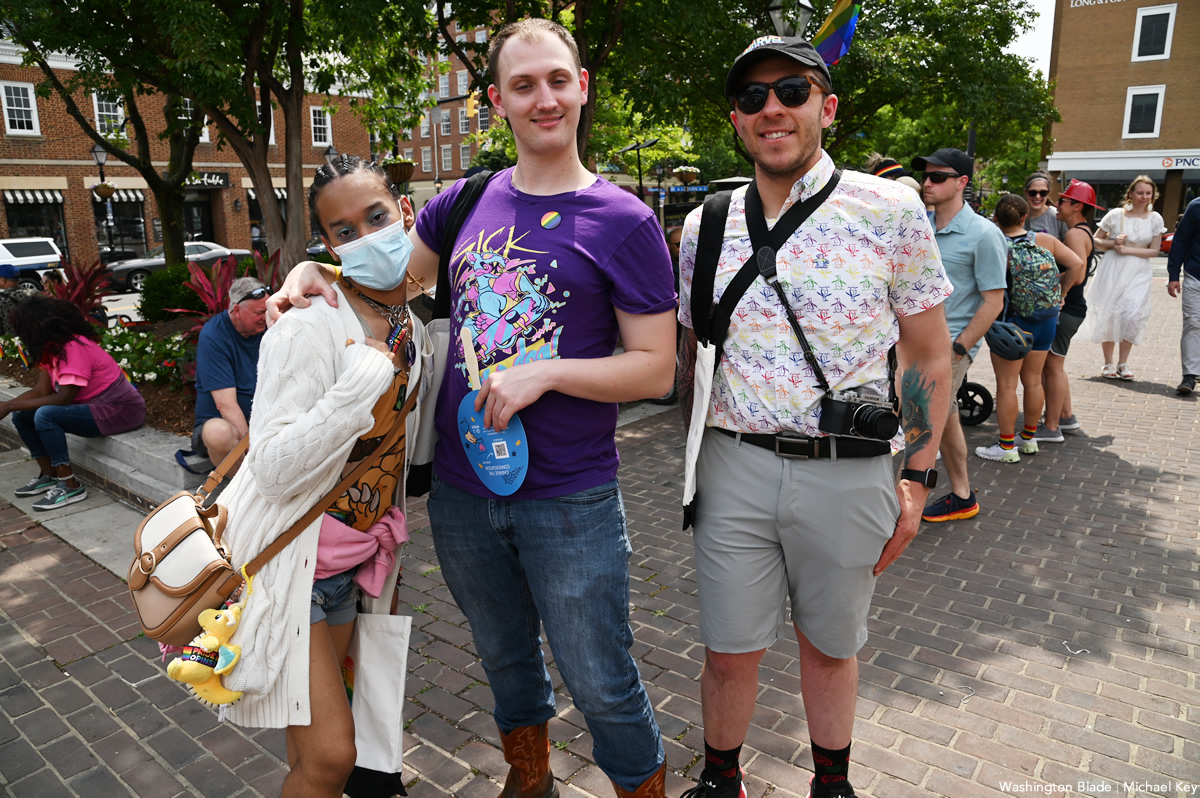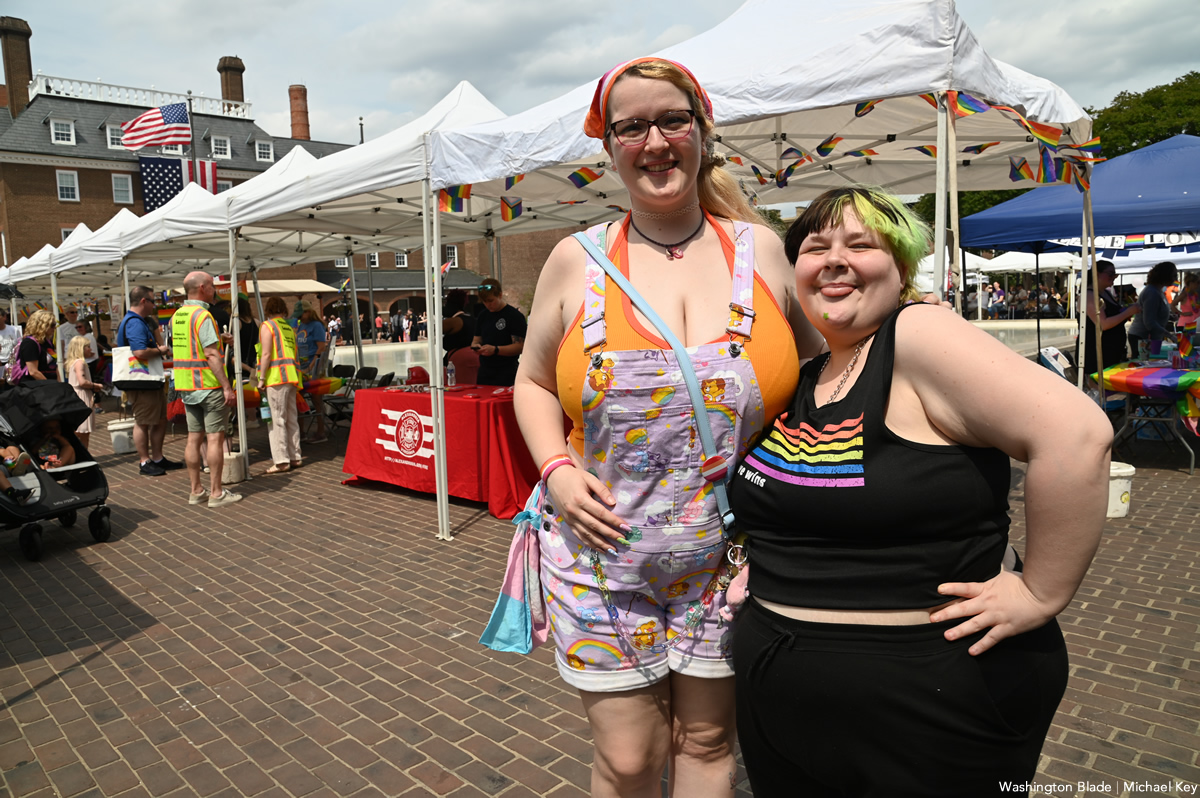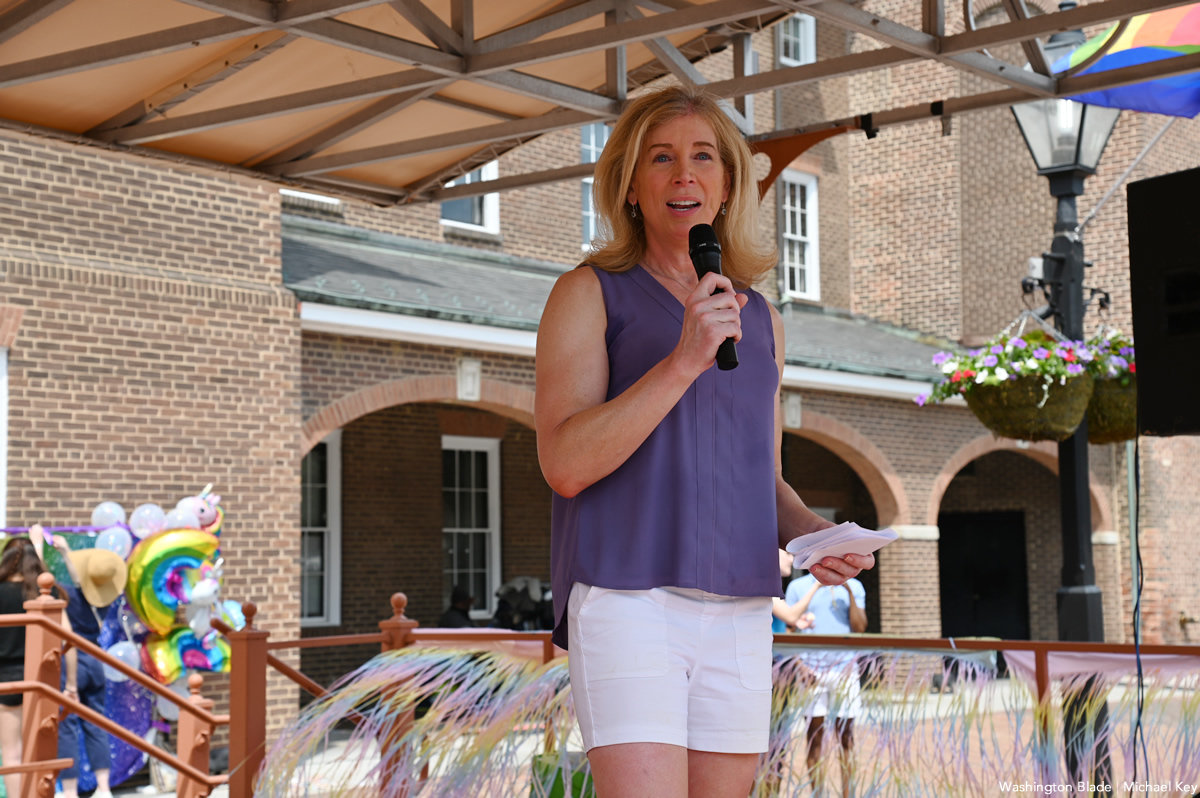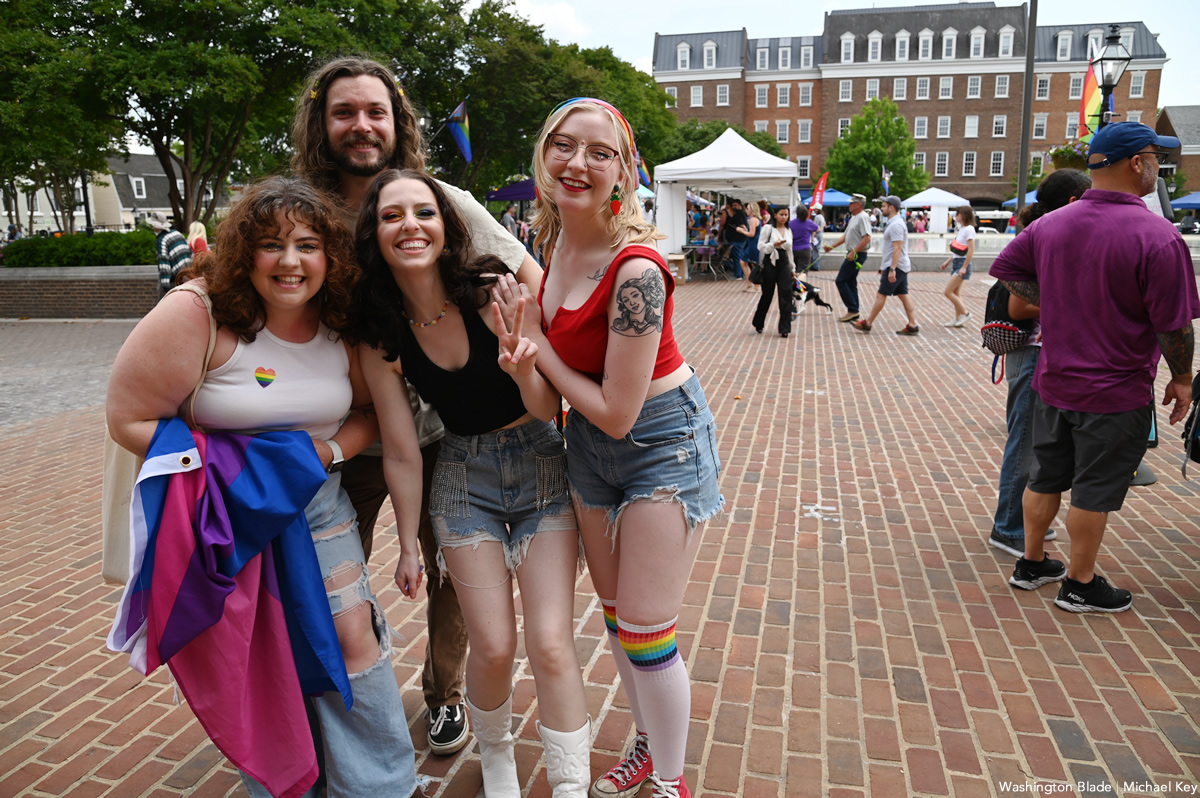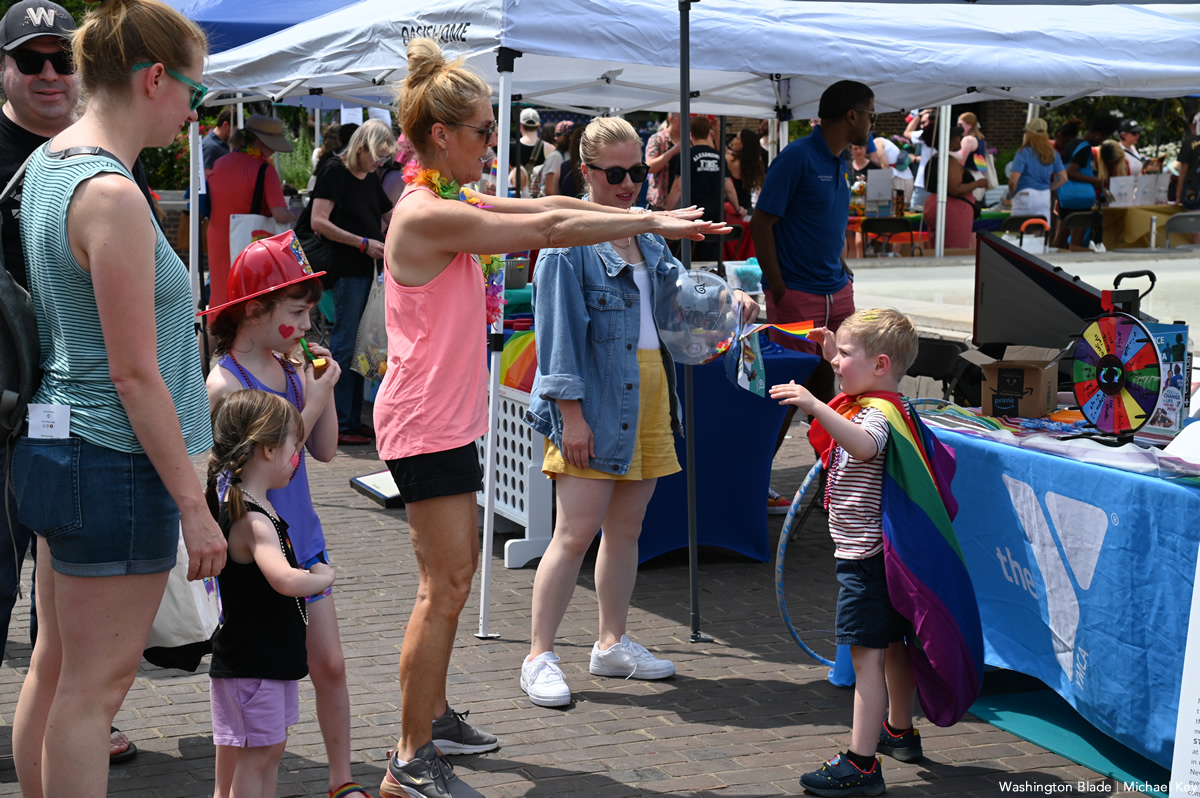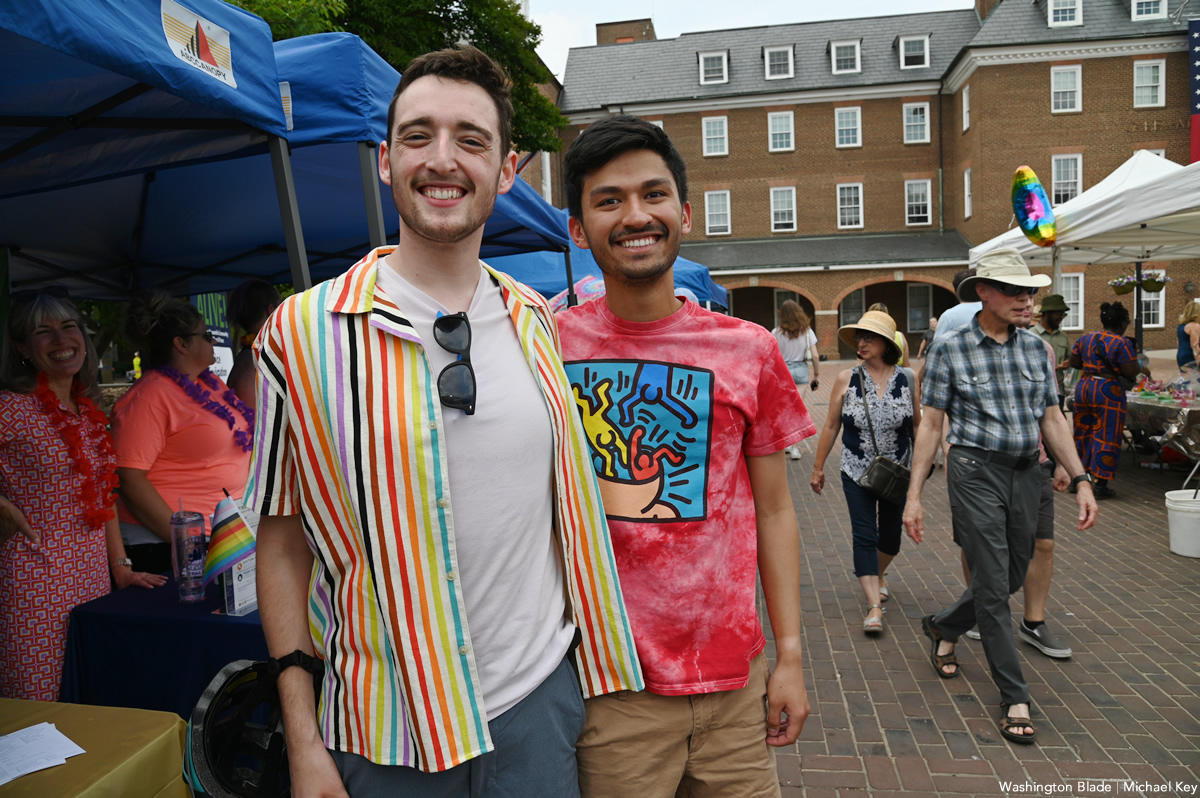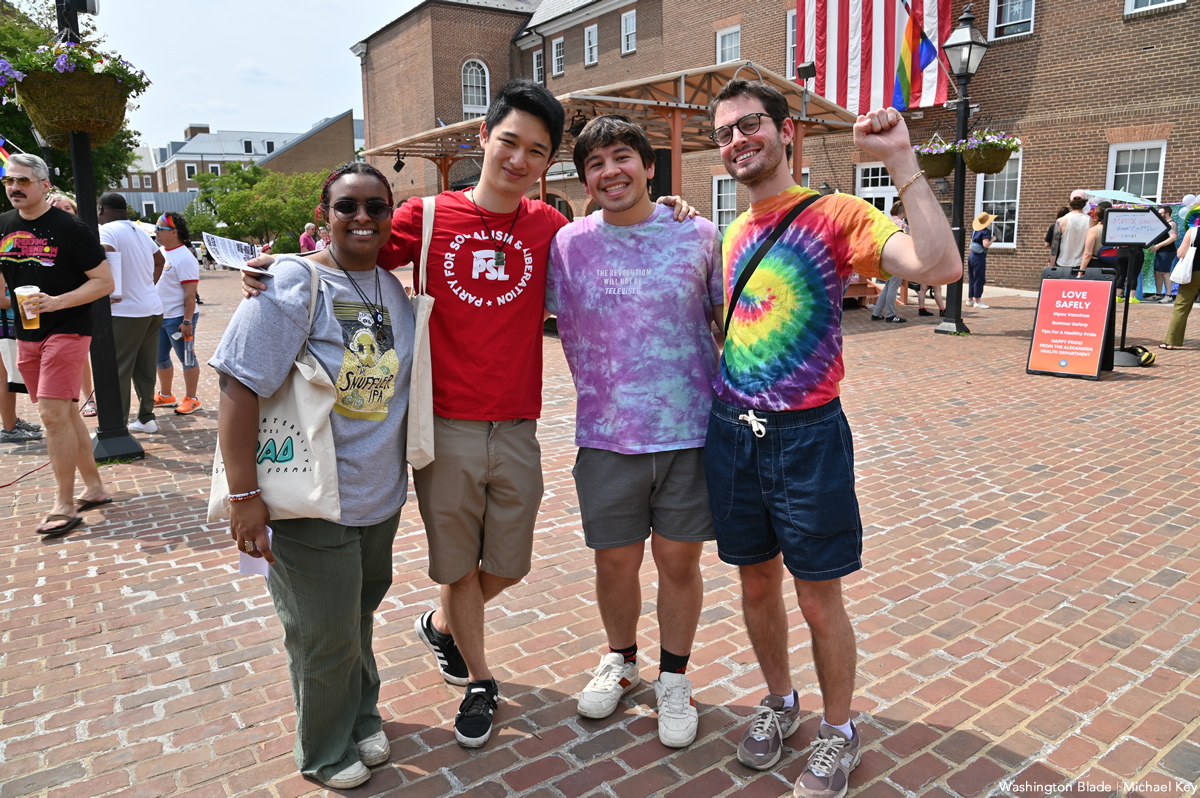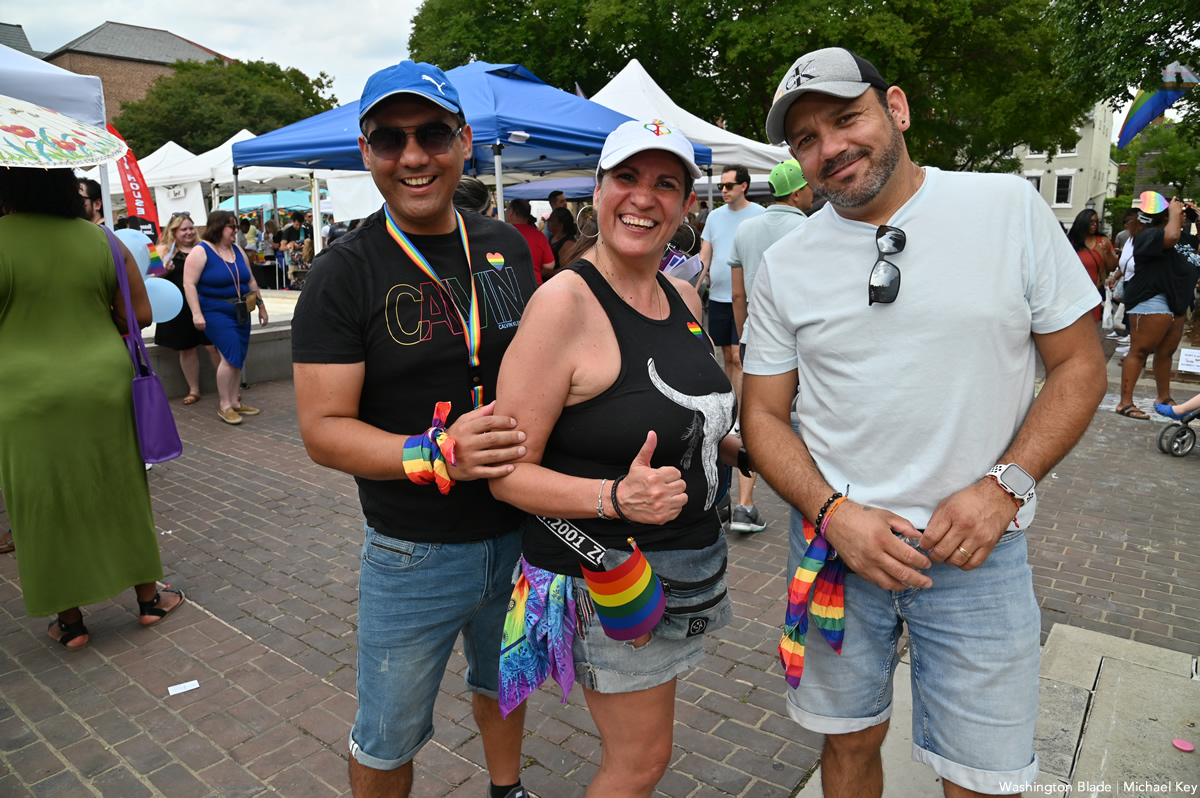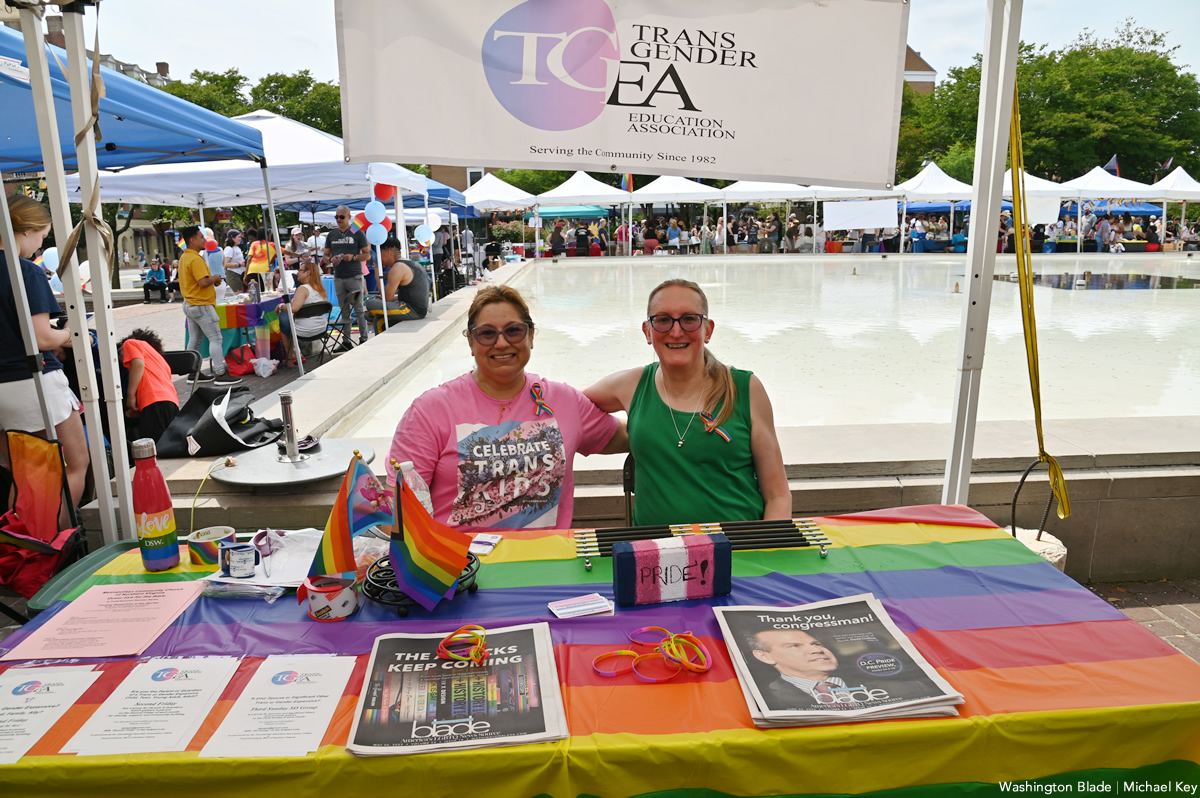 Covering Alexandria Pride for @WashBlade . #Pride #Pride2023 pic.twitter.com/bG0fJk24Lv

— Michael Patrick Key (@MichaelKeyWB) June 3, 2023