Judge strikes down Virginia gay marriage ban
Two couples filed lawsuit against gay nuptials ban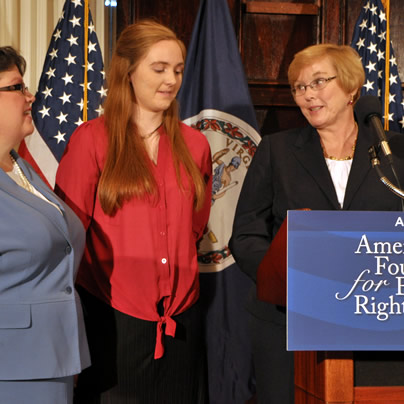 A federal judge Thursday struck down Virginia's constitutional amendment that defines marriage as between a man and a woman as unconstitutional.
"The court is compelled to conclude that Virginia's marriage laws unconstitutionally deny Virginia's gay and lesbian citizens the fundamental freedom to choose to marry," said Judge Arenda L. Wright Allen of the U.S. District Court for the Eastern District of Virginia. "Government interests in perpetuating traditions, shielding state matters from federal interference, and favoring one model of parenting over others must yield to this country's cherished protections that ensure the exercise of the private choices of the individual citizen regarding love and family."
Allen, who President Obama nominated to the federal bench in 2010, repeatedly referenced the U.S. Supreme Court's landmark 1967 ruling that struck down Virginia's interracial marriage ban in her 41-page decision. She also opened her decision with a quote from Mildred Loving, who publicly backed marriage rights for same-sex couples before her death in 2008.
"Tradition is revered in the commonwealth, and often rightly so," said Allen. "However, tradition alone cannot justify denying same-sex couples the right to marry any more than it could justify Virginia's ban on interracial marriage."
Allen also dismissed arguments made by those who defend Virginia's same-sex marriage ban that marriage rights for gays and lesbians harms children.
"Of course the welfare of our children is a legitimate state interest," she said. "Limiting marriage to opposite-sex couples fails to further this interest. Instead, needlessly stigmatizing and humiliating children who are being raised by the loving couples targeted by Virginia's Marriage Laws betrays that interest."
Allen's ruling comes less than two weeks after she heard oral arguments in a lawsuit that Timothy Bostic and Tony London of Norfolk and Carol Schall and Mary Townley of Chesterfield filed last year.
"We want to be married for the happy times, but we need to be married for the sad times," Schall told the Washington Blade earlier this month before Wright heard oral arguments in their case. "When one of us is sick or when one of us needs surgery or when health care is an issue, we need to be there for each other. And Virginia should not be in the business of standing in the way of people wanting to care for each other and take responsibility for each other."
Virginia voters in 2006 approved the marriage amendment by a 57-43 percent margin.
Attorney General Mark Herring last month announced he would not defend the amendment.
The Republican-controlled Virginia House of Delegates earlier this month overwhelmingly approved a bill that would allow any state lawmaker to defend a law if the governor and attorney general decline to do so. Gov. Terry McAuliffe a few days earlier denied a request from 30 state lawmakers to appoint a special counsel to defend the marriage amendment.
A federal judge in Harrisonburg on Jan. 31 certified a second lawsuit the American Civil Liberties Union, Lambda Legal and the ACLU of Virginia filed on behalf of two lesbian couples from the Shenandoah Valley who are seeking marriage rights in the commonwealth as a class action.
"This decision is a victory for the Constitution and for treating everyone equally under the law," said Herring in a statement after Allen issued her ruling in the Bostic case.
McAuliffe also applauded the decision.
"In order to grow our economy and attract the best businesses, entrepreneurs, and families to Virginia, we must be open and welcoming to all who call our commonwealth home," he said in a statement. "As this case continues through the judicial process, I will enforce the laws currently on the books, but this decision is a significant step forward in achieving greater equality for all of our citizens."
Former U.S. Solicitor General Ted Olson, who successfully argued against California's Proposition 8 before the U.S. Supreme Court with David Boies, joined the lawsuit last September with the American Foundation for Equal Rights. Olson said in an AFER press release that Allen's decision has "upheld the principles of equality upon which this nation was founded."
"Virginia's prohibition on marriage for same-sex couples relegates gay and lesbian Virginians to second-class status," he said. "Laws excluding gay men and lesbians from marriage violate personal freedom, are an unnecessary government intrusion, and cause serious harm. That type of law cannot stand."
Equality Virginia Executive Director James Parrish said Wright's ruling "finally puts Virginia on the path toward allowing lesbian and gay couples to marry the person they love here in the place they call home."
"This is an historic day in Virginia," added Parrish.
National Organization for Marriage President Brian Brown blasted Allen.
"This is another example of an Obama-appointed judge twisting the constitution and the rule of law to impose her own views of marriage in defiance of the people of Virginia," said Brown in a statement.
Brown also again sharply criticized Herring for not defending the commonwealth's marriage amendment.
"This case also leaves a particular stench because of the unconscionable decision of Attorney General Mark Herring to not only abandon his sworn duty to defend the laws of the state, but to actually join the case against the very people he is duty-bound to represent," said Brown.
Victoria Cobb, president of the Family Foundation of Virginia, also criticized Herring.
"Regardless of one's stance on marriage, the people of Virginia were disenfranchised by this ruling as our voice and our vote that amended our Constitution have been rendered meaningless by a single federal judge with the assistance of our own attorney general," she said.
Neighboring Maryland is among the 18 states and D.C. that have extended marriage rights to same-sex couples.
The Southern Poverty Law Center earlier on Thursday filed a federal lawsuit against Alabama's same-sex marriage ban on behalf of a gay widower who married his late-husband in Massachusetts in 2011.
A federal judge on Wednesday ruled Kentucky must recognize same-sex marriages legally performed in other states.
Gays and lesbians in West Virginia, Utah, Pennsylvania, Florida, Missouri, Louisiana and other states have filed lawsuits seeking marriage rights in the wake of the U.S. Supreme Court's landmark decision last June that found a portion of the Defense of Marriage Act unconstitutional. Nevada Attorney General Catherine Cortez Masto earlier this week announced she will no longer defend her state's same-sex marriage ban in court.
Attorney General Eric Holder on Feb. 10 announced the Justice Department will now recognize same-sex marriages in civil and criminal cases and extend full benefits to gay spouses of police officers and other public safety personnel. This directive applies to Virginia and the 31 other states that have yet to allow nuptials for gays and lesbians.
U.S. Sen. Ted Cruz (R-Texas) earlier on Thursday introduced a bill that would ban the federal government from recognizing same-sex marriages in states that ban gay nuptials.
Allen has stayed her ruling, pending the outcome of an appeal.
Comings & Goings
Conner promoted to manager of Scott Circle Communications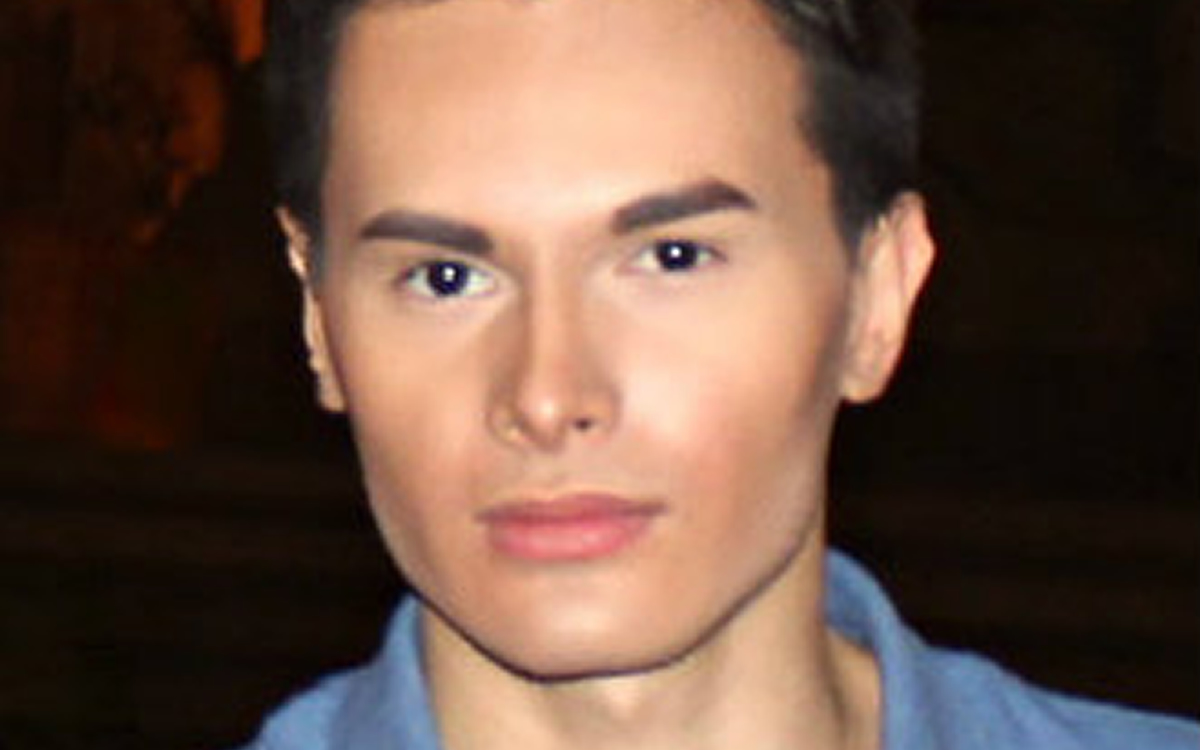 The Comings & Goings column is about sharing the professional successes of our community. We want to recognize those landing new jobs, new clients for their business, joining boards of organizations and other achievements. Please share your successes with us at: [email protected].
Congratulations to Robert Conner, promoted to manager of Scott Circle Communications. On his promotion Conner said, "I'm proud to be promoted to manager of Scott Circle Communications. Our clients are all mission-driven. I am fortunate to use my expertise to help clients communicate complex and urgent information to the public in order to help people learn about new research relating to their health, and the society around them. As an activist fighting for equality and LGBTQ causes, my daily work at Scott Circle Communications aligns with my overarching life goal of using communication to benefit the greater good by writing clearly to bridge misunderstandings."
Conner previously worked at SKDKnickerbocker in D.C. Prior to that he had been an intern in the office of Sen. Bob Casey (D-Pa.). He has had a number of speaking engagements with the Public Relations Society of America (PRSA) and received a bronze Bulldog Award for Best Media Relations Campaign 2022. He served as chair of the volunteer engagement committee of the Human Rights Campaign in Greater Philadelphia.
Conner earned his bachelor's degree in political science from Swarthmore College, Swarthmore, Pa.
Congratulations also to Christopher Rudolf who joined Atlantic Shores Sotheby's International Realty in Ocean City, Md. Rudolph is a licensed Realtor in Maryland and Delaware specializing in the beaches and coastal areas of Worcester County, Md., and Sussex County, Del. He said, "I have been assisting buyers and sellers of real estate in our area since 2015. I thoroughly enjoy helping people achieve their dreams of coastal property ownership. The Maryland/Delaware seashore is a very cool place that I like to call home, and teaching people about the history and attractions of the region is a lifelong passion of mine."  
In addition to real estate in the warm months, Rudolf works part-time as a manager at The Kite Loft of Ocean City. He was appointed to the Ocean City Board of Zoning Appeals in 2013 by Ocean City Mayor Rick Meehan, and recently was elected chair of the board.  
He earned his bachelor's degree in political science from Salisbury University in Maryland.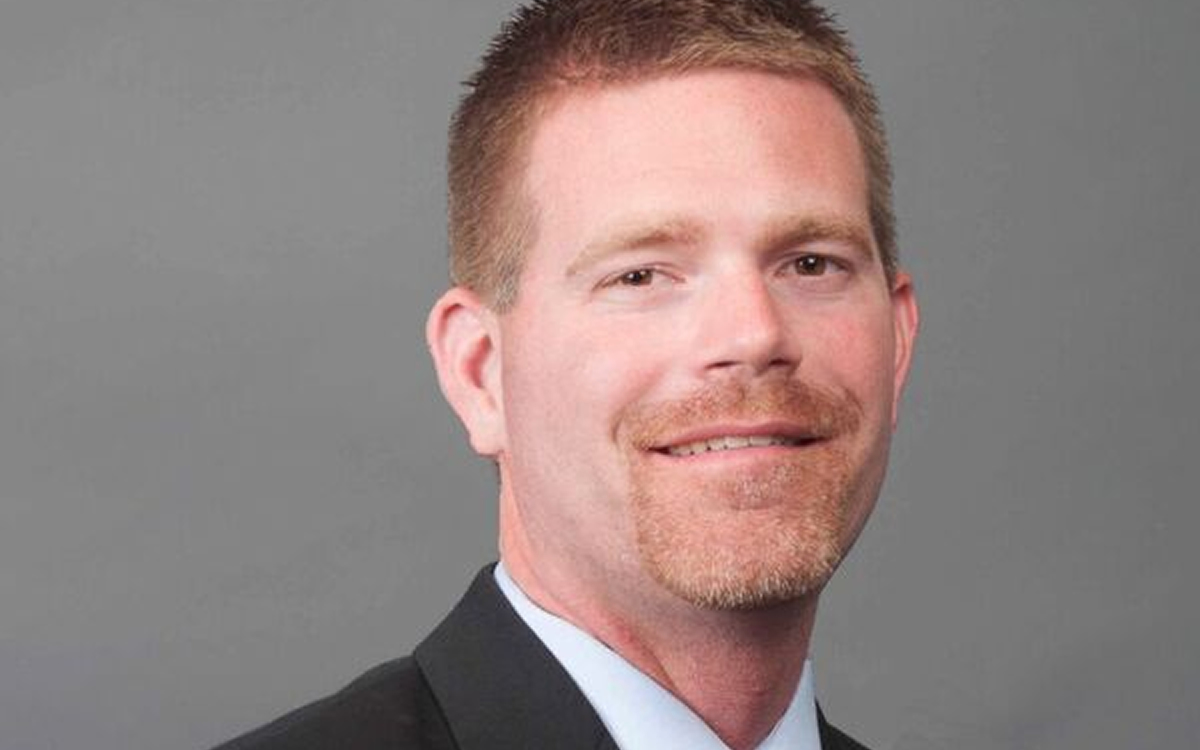 Lesbian candidate trails by just 17 votes in Hyattsville Council race
Election board mum on whether all ballots are counted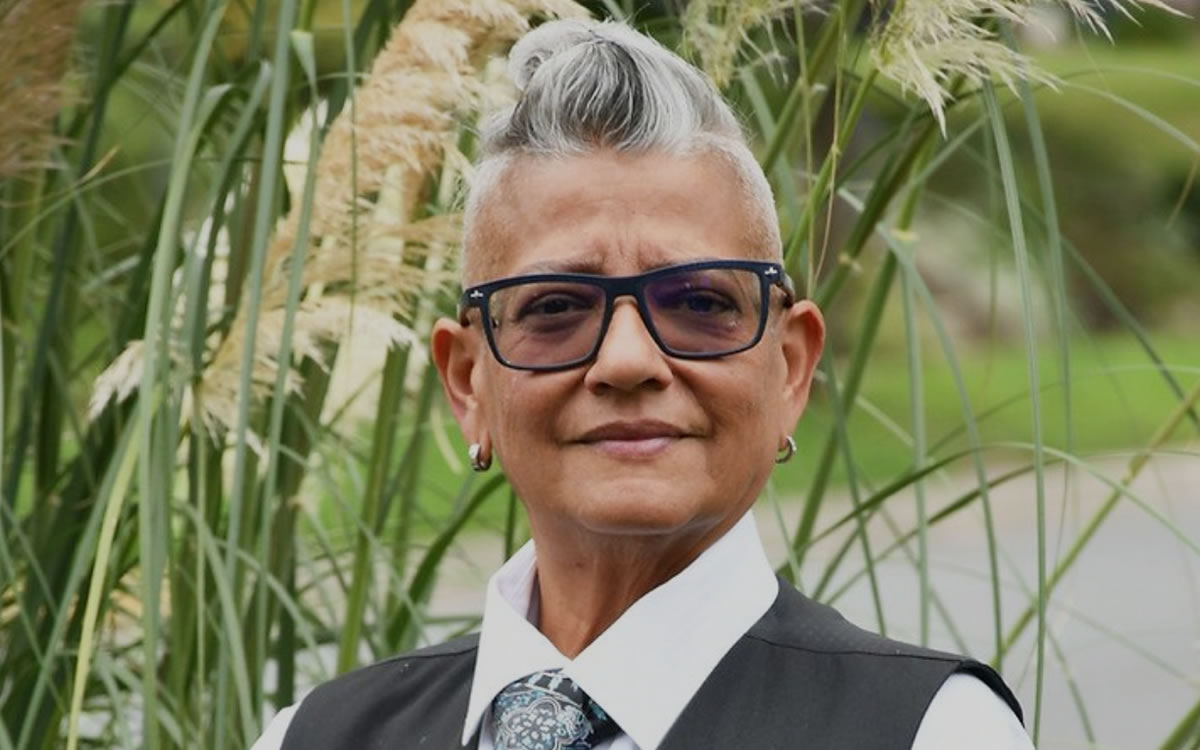 Lesbian activist and diversity consultant Lisbeth Melendez Rivera was behind her closet rival by just 17 votes on Tuesday night in a three-candidate special election to fill a vacant seat on the Hyattsville, Md., City Council.
In what it said were the unofficial results of the special election, the Hyattsville Board of Supervisors of Elections posted on its website that candidate Emily Strab had 280 votes, Melendez Rivera had 263 votes, and candidate Kelly Burello had 152 votes. Three votes were cast for write-in candidates, the election night posting said.
"Results are unofficial until certified by the Board of Supervisors of Election," the posting said. The certification was scheduled to take place at 1 p.m. Thursday, Oct. 6.
The online posting of the results did not say whether there were any outstanding votes from absentee or mail-in ballots. A spokesperson for the election board couldn't immediately be reached Tuesday night or Wednesday morning.
The Ward 2 seat on the 10-member Hyattsville Council in the Prince George's County suburban city became vacant when the incumbent Council member, Robert Croslin, won election as mayor.
Melendez Rivera currently operates BQN Consulting, a firm she created to provide support services related to organizing, training and capacity building, according to the firm's website. The website says that from 2014 to 2017 she served as Director of Latinx & Catholic Initiatives for the Human Rights Campaign, the D.C.-based national LGBTQ advocacy organization.
"I congratulated Emily," Melendez Rivera told the Washington Blade Wednesday morning.
"Have I said this is the end? No, because I want to wait until tomorrow at 1 to see the outcome," she said.
"What I know is everything that was available to them was counted as of 9:30 last night," she said, referring to the election board. "There is a process today. They will do a last check of the mail to see if anything was postmarked before 8 p.m. last night," Melendez Rivera said in referring to possible additional mail-in ballots.
Melendez Rivera said she portrayed herself as the most progressive of the three candidates running for the nonpartisan City Council seat in a city that many consider to be one of the most progressive jurisdictions in the Washington metro area. Residents starting at age 16 and non-citizen immigrants are allowed to vote in local elections.
Like Melendez Rivera, Strab, a former teacher and school administrator, and Burello, who has worked as a workplace diversity trainer, each expressed support for Hyattsville's diverse population, including racial minorities and immigrants.
The 698 total votes cast in the special election as of Tuesday night is considered a low turnout in the Ward 2 election district, which has a little over 2,000 registered voters.
This story will be updated when new information becomes available.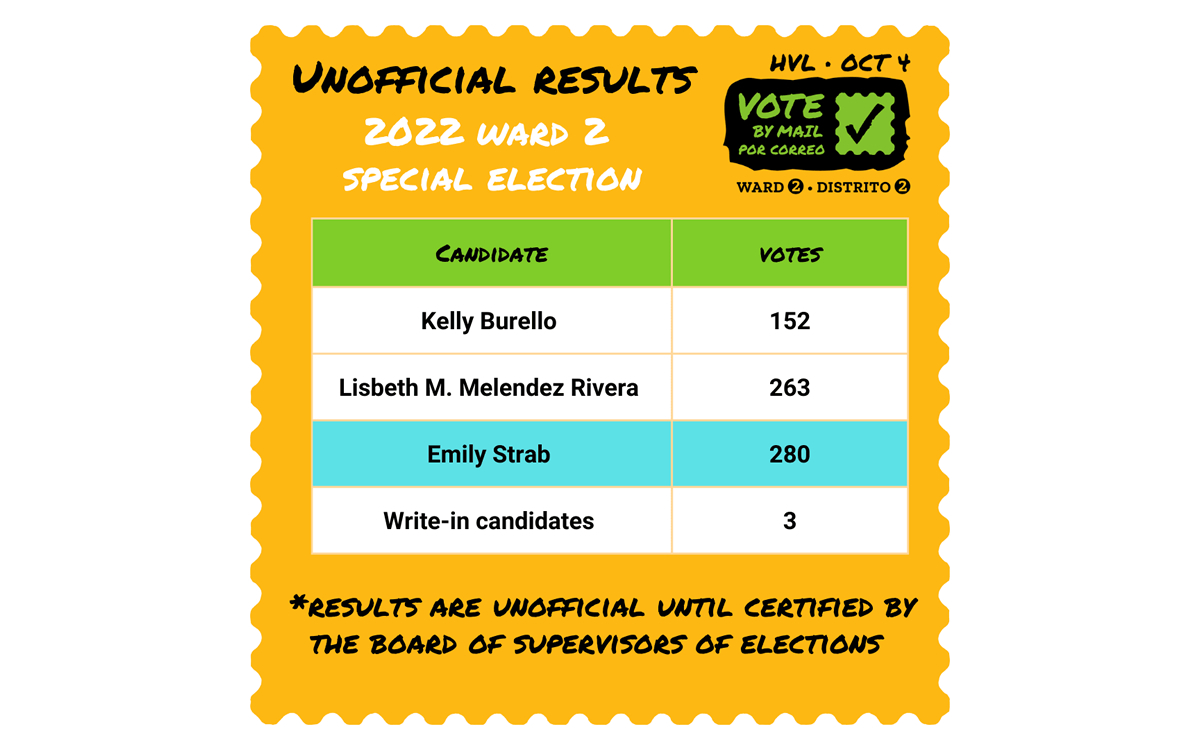 Gay ANC commissioner nominated for director of D.C. Office of ANCs
Confirmation hearing set for Oct. 12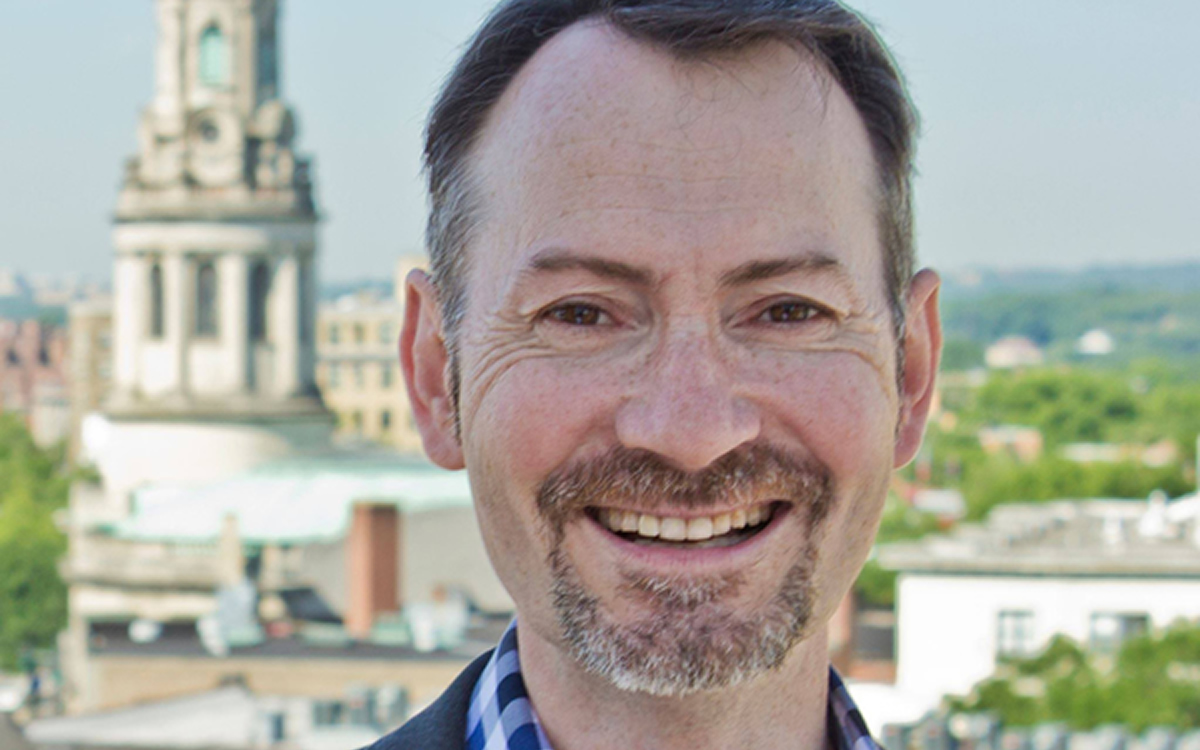 D.C. Council Chair Phil Mendelson (D-At-Large) on Sept. 19 introduced a resolution nominating gay law librarian and Ward 1 Advisory Neighborhood Commissioner Kent Boese to become executive director of the D.C. Office of Advisory Neighborhood Commissions.
The ANC Office director, who is nominated and confirmed by the Council, oversees the operations of the city's 40 ANCs, which consist of nearly 300 commissioners representing single member ANC districts located in neighborhoods throughout each of the city's eight wards.
Boese currently represents ANC Single Member District 1A08 in Ward 1.
Shawn Hilgendorf, staff director of the D.C. Council Committee on Government Operations and Facilities, which has jurisdiction over the Office of ANCs, said Mendelson nominated Boese for the Executive Director's position after the committee earlier this year accepted applications for the position and "interviewed a number of candidates."
The Council's Committee of the Whole, which is chaired by Mendelson, is scheduled to hold a confirmation hearing for Boese on Oct. 12, Hilgendorf said. The committee consists of all 13 members of the Council. If it approves Boese's nomination, as expected, the full Council is expected to then take a final vote on the resolution calling for Boese's appointment.
Boese is a former president of the D.C. Gertrude Stein Democratic Club, the city's largest local LGBTQ political group, which has since changed its name to the Capital Stonewall Democrats. In 2018, Boese ran unsuccessfully as a candidate for the Ward 1 D.C. Council seat in the Democratic primary.
A resumé for Boese submitted to the Council at the time of his nomination says he has worked since August 2008 as a law librarian, manager of technical services, and manager of library services for the D.C. law firm Wiley Rein.
"I'm honored & humbled by the confidence & support I've received from Chairman Mendelson during the selection process for a new Director of OANC," Boese wrote in a Twitter posting. "I'm excited to leverage my ANC experience & relationships to build stronger supports & new services for ANCs across DC."
Created under the city's Home Rule Charter in the 1970s, ANCs serve as non-partisan, unpaid bodies that advise city government agencies on a variety of issues impacting neighborhoods, including zoning, trash collection, liquor license approval, and public safety. Although D.C. government agencies make the final decisions on these issues, they are required to give "great weight" to the recommendations of the ANCs.
ANC commissioners are elected to two-year terms by the approximately 2,000 people who live in their Single Member Districts.
The director of the ANC Office oversees the administrative affairs, including the budgets, for all of the ANCs. The position became vacant last year when its longtime director Gottlieb Simon resigned. The Council appointed Schannette Grant as interim executive director while it conducted its search for a permanent director.