March 11, 2015 at 4:20 pm EDT | by Lou Chibbaro Jr.
D.C. LGBT youth 'gang' is subject of documentary film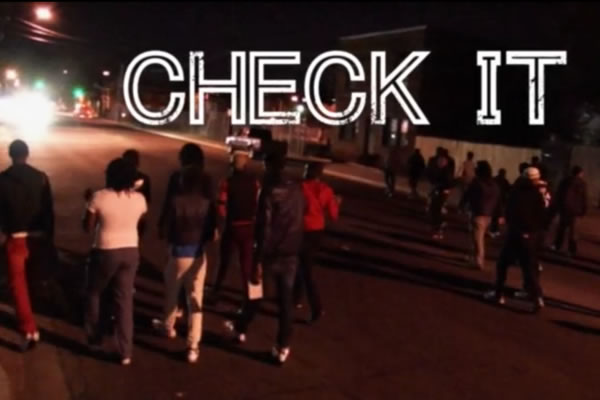 The producers of a documentary film about Check It, the D.C. LGBT youth gang that has struggled to evolve into a fashion clothing enterprise, are appealing for support to help them complete a film they believe will shed light on a compelling subject.
"CHECK IT is a feature-length documentary about a gay African American gang struggling to survive in one of Washington, D.C.'s most violent neighborhoods," filmmakers Dana Flor and Toby Oppenheimer say in a write-up on the film.
"It is an intimate portrait of five childhood friends as they claw themselves out of gang life through an unlikely avenue – fashion," the write-up says.
The Check It group attracted attention in the D.C. media – including the Washington Blade – when news surfaced that a group of gay and transgender youth banded together to fight back in the Trinidad neighborhood where they lived after being subjected to violent bullying and attacks because of their sexual orientation and gender identity.
Community activist and anti-gang advocate Ron Moten, who is interviewed in the film, has been credited with helping Check It members evolve into a fashion clothing enterprise that has included fashion shows and efforts to sell a line of clothing.
"We've spent the past three years capturing The Check It's story, but we cannot deliver the final film without your help," Flor and Oppenheimer said in their write-up and introduction to a trailer for the film.
A trailer for the film and information on the fundraising campaign can be viewed at http://igg.me/at/CheckItFilm.