Todrick Hall takes Howard 'Straight Outta Oz'
YouTube sensation draws eclectic fan base for D.C. tour stop
The Howard Theater was transformed on Monday. Viral YouTube, MTV and "American Idol" star Todrick Hall took fans out of the sold-out D.C. theater and into Oz Angeles, performing a musical theater version of his visual album, "Straight Outta Oz."
The 20-song, "Wizard of Oz"-inspired visual album features big names like Nicole Scherzinger, Perez Hilton, Jordin Sparks, Wayne Brady and Joseph Gordon Levitt, but Hall remains the brightest star in his show onscreen and onstage.
In "Straight Outta Oz," Hall takes viewers through the story of his life growing up in rural Texas, finding his first love as a gay man, having his heart broken and moving to Oz Angeles to blow money and chase fame. The show even hints at Hall's 2013 gig writing a song for Virgin America by having his character write a jingle for "Flying Monkey Airlines," although there are no allusions to his time on "American Idol" or his MTV show. The tour still has dates remaining throughout Canada and the U.S. through Aug. 12.
While the show sticks pretty strictly to the visual album, there are a few bonus songs to surprise audiences. For those who have watched the video, this can make the show a bit predictable, but Hall's fans at the Howard couldn't have cared less, dancing and singing along to every lyric.
The theater was filled with giddy, smiling groups of teenagers and middle-aged women, straight and gay couples, even many small children who seemed to adore Hall just as much as everyone else. As his viral Youtube music medleys played during intermission, the audience turned the break into a dance party. A rogue voguer even had to be escorted off stage.
Hall takes hip-hop and does it better than half the rappers on the charts with songs like "Expensive" and "Dumb." Not only that, but he does it in drag, looking hotter and rapping harder than Nicki Minaj and all of her alter egos (he also does a killer Disney princess impression of her in his "Mickey Minaj" video). The theater erupted as he rapped around the audience and dropped it low as a boss-ass witch for "Wrong Bitch," a song celebrating black pride against police brutality. In the visual album, Bob the Drag Queen raps along with Hall in the "Wicked"-esque song, fighting against the police "dropping houses" on their "beautiful green brothers and sisters."
While the show is largely centered around Todrick and his story, Hall shares the stage with a killer cast and diverts the plot to send a few important messages to the audience.
Amber Riley ("Glee") sings as Todrick's mother in the visual album, but Teresa Stanley (Broadway's "Rock of Ages," "The Color Purple") brings the character to life on stage for a much more believable performance. In "Lions and Tigers and Bears" and "See Your Face" she belts out emotional lyrics about a mother's undying love for her son. Of course, a mother can only be so patient, and in a funny, sassy song not on the album she warns Todrick that she'll "whoop his ass" if he doesn't call her back.
Other standout performances include Chester Lockhart, who plays Todrick's posh, social media-obsessed friend as well as an outstanding member of the ensemble, and Vonzell Solomon, whose vocal range is a highlight in many roles throughout the whole show.
Hall breaks away from his Oz-obiography to make a point about gun violence and pay tribute to Trayvon Martin, Christina Grimmie and the Pulse Nightclub victims in the soulful song "Water Guns," which received a standing ovation at the Howard. In "Dumb" he raps about equal rights and takes shots at shallow celebrities with lyrics like, "If I have blue button eyes and blonde hay/Would I make the magazine on the best page?/Be the leading man, if I was less gay?/If I was a woman would you try to give me less pay?"
In a show that could so easily stick to being all about him, Hall takes the high road and uses his platform to speak out for causes he believes in — a rare move reminiscent of Beyonce's "Formation."
Hall pushes the boundaries of what a pop artist can do, say and dress like in today's world. He makes kid-friendly videos parodying Disney princesses and pop icons that make me look back at a childhood raised on "Kidz Bop" in regret. He raps better than Nicki, Drake and Lil' Wayne combined, and isn't afraid to spit fire with substance to fight for a less whitewashed, heteronormative and violent society. His pop and musical songs are infectiously catchy. "Papi," "Little People," and "If I Had a Heart" could be instant broadway classics.
Despite already having been tied to big names such as "American Idol," "RuPaul's Drag Race" and MTV, YouTube has made Hall more famous than any TV show ever could. His channel has more than two million subscribers and his most popular video, "Disney Dudes" from 2013 has 17 million views. "Straight Outta Oz" has almost two million views after just one month.
Like many other YouTube sensations, Hall capitalizes on this by taking his act off screen and on stage. He recently told Playbill that his goal is to take "Straight Outta Oz" to Broadway within a couple years. With the profound talent Hall has along with such a dedicated fanbase, that seems like a definite possibility.
PHOTOS: Tennessee all-ages drag brunch
New Beginnings in Johnson City raises $3,500 to combat gun violence in schools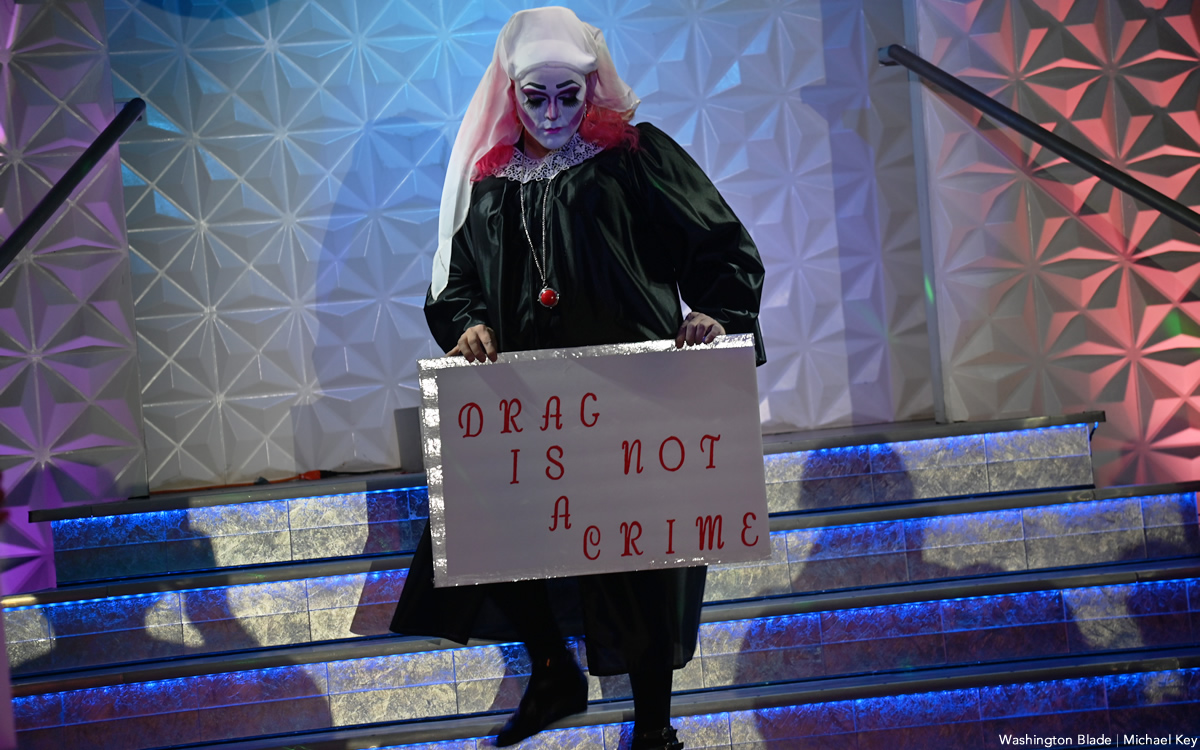 New Beginnings in Johnson City, Tenn. held an all-ages drag brunch on Sunday, March 26 — just days before the state's anti-drag law was scheduled to take effect. The event was a fundraiser for the Johnson City school system to help prevent gun violence. Organizers announced that $3,500 was raised.
(Washington Blade photos by Michael Key)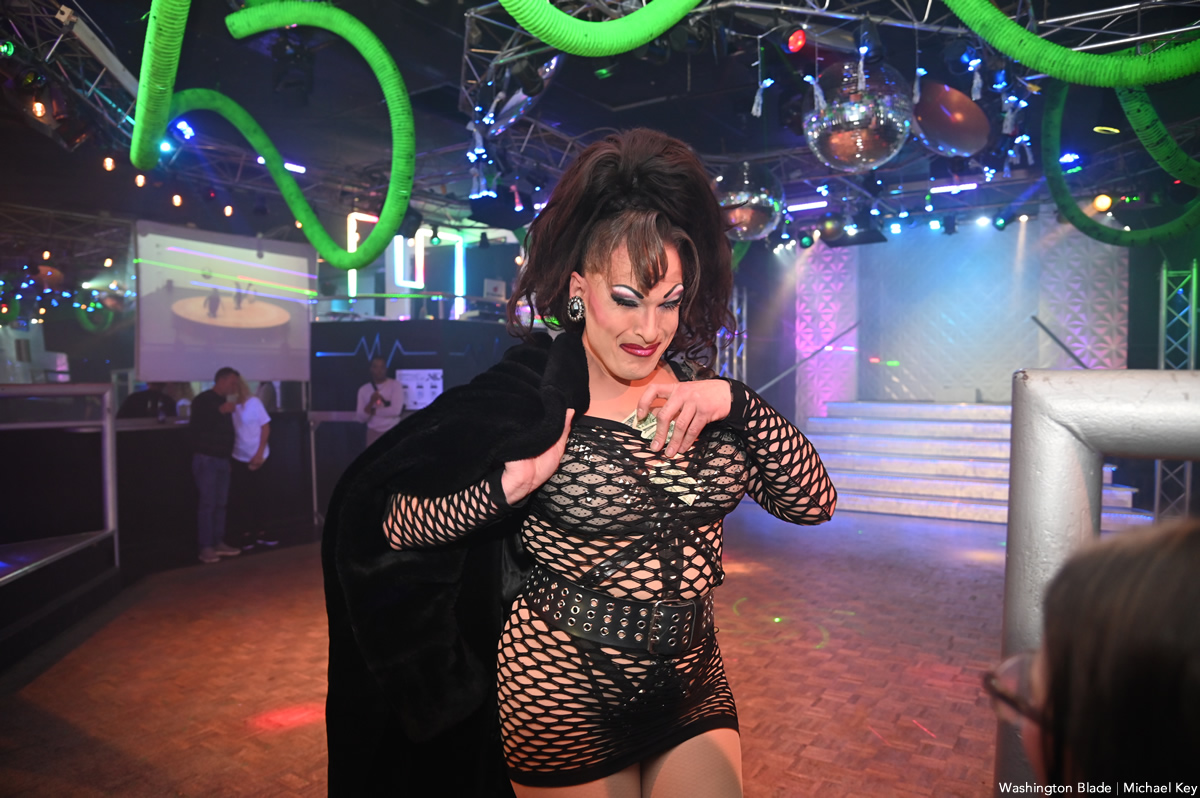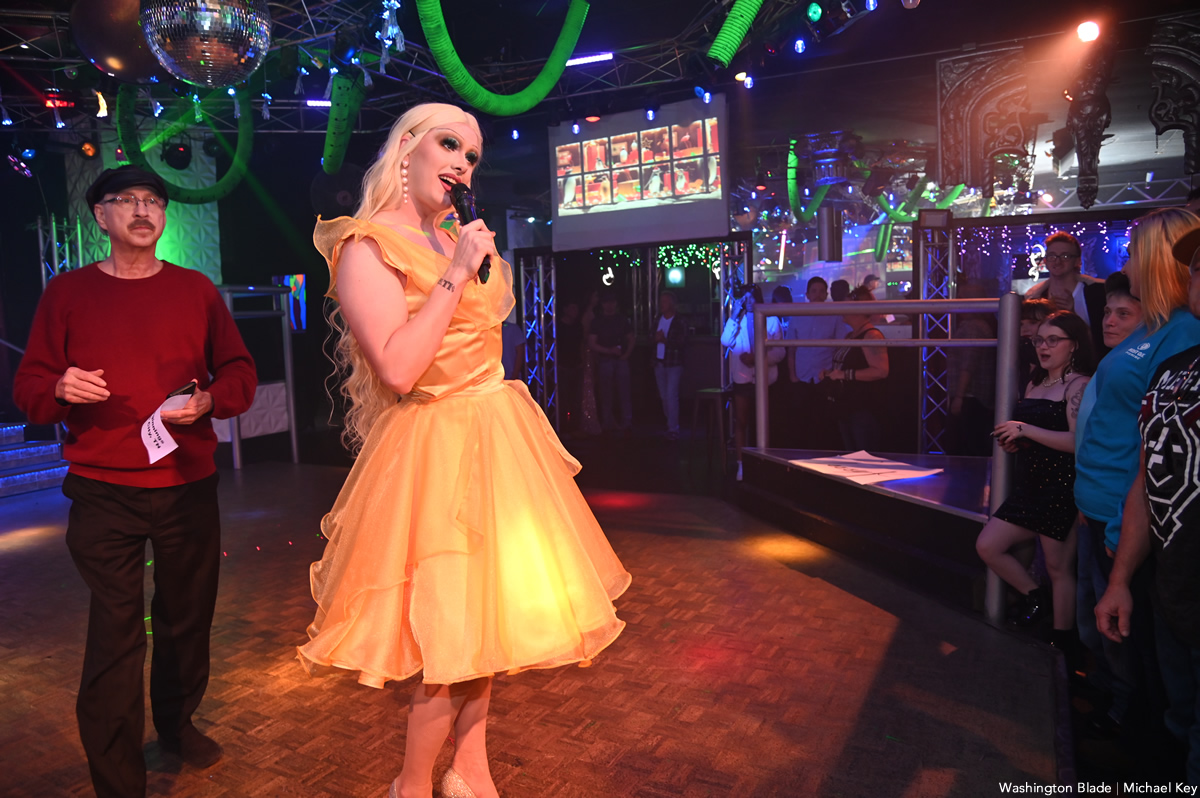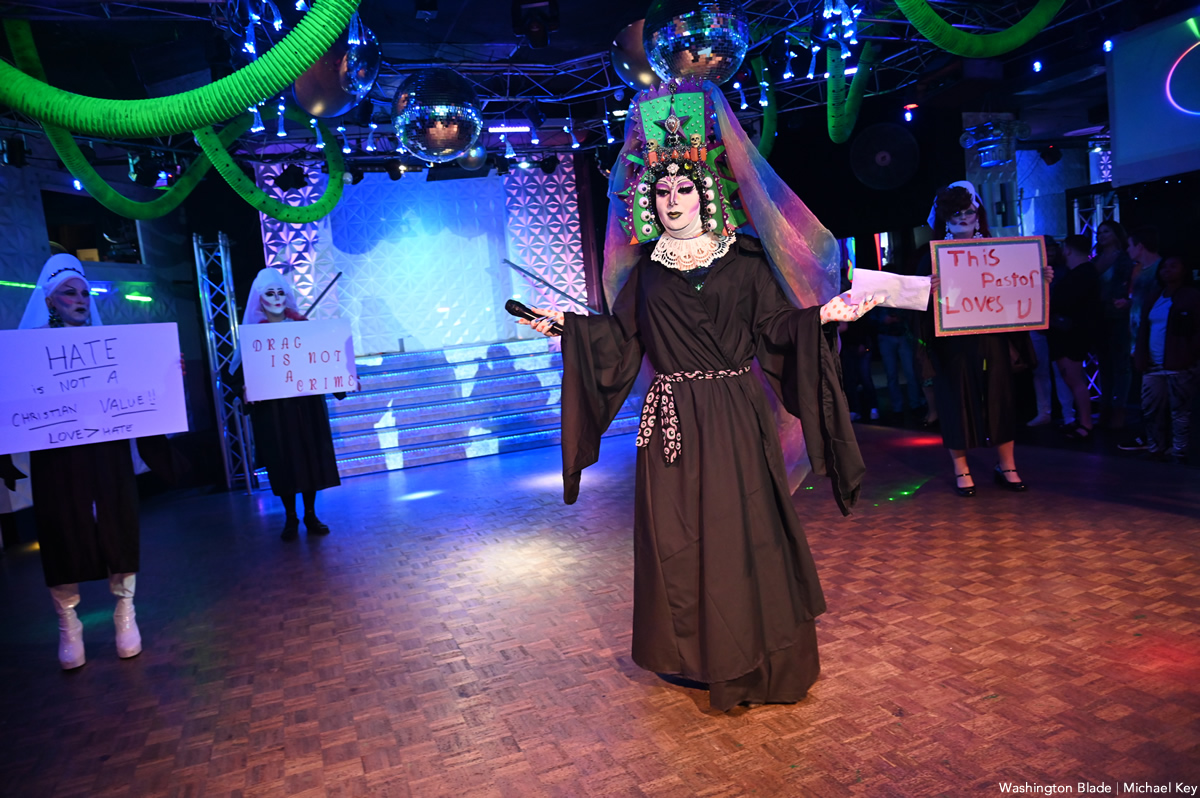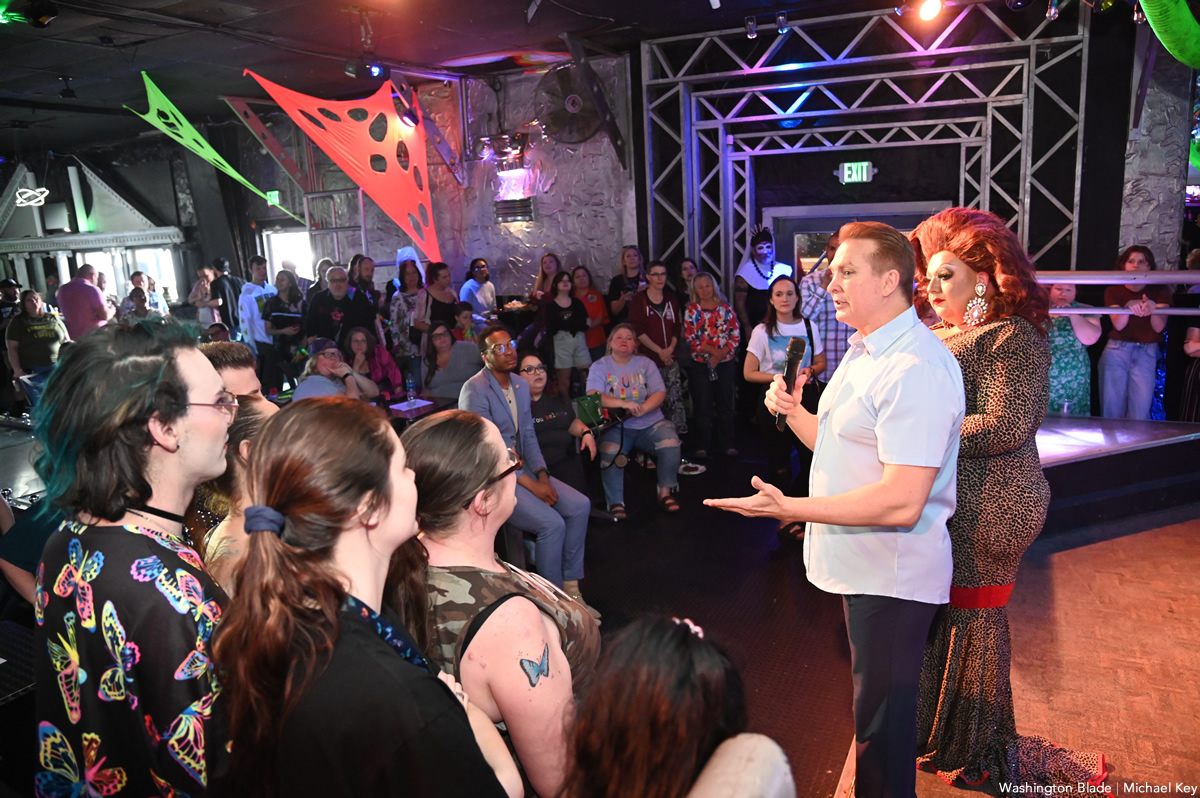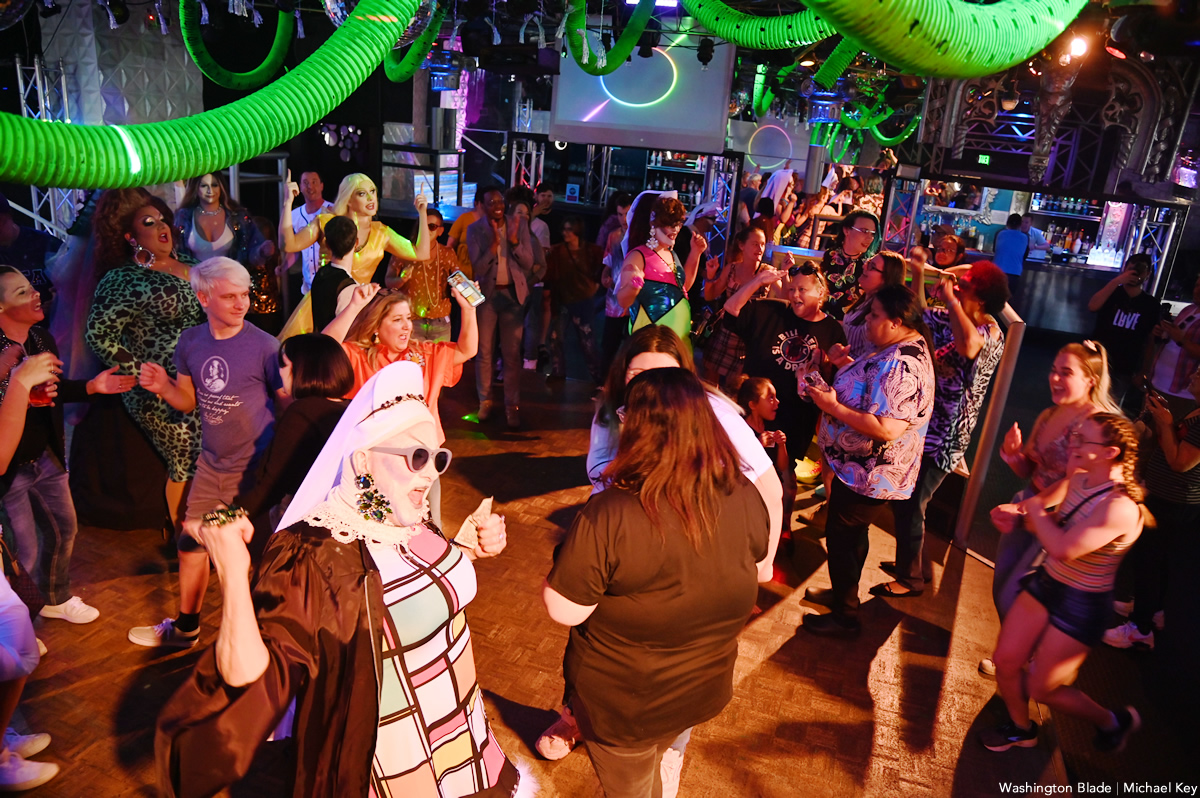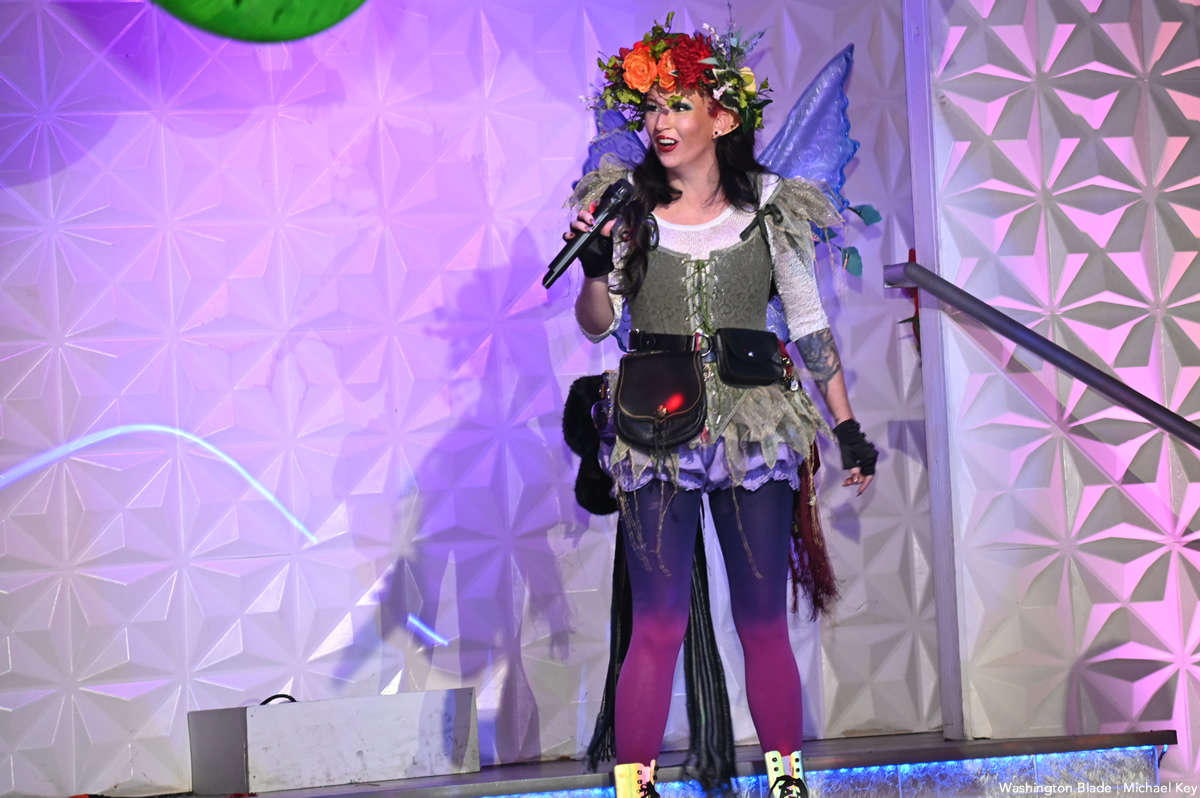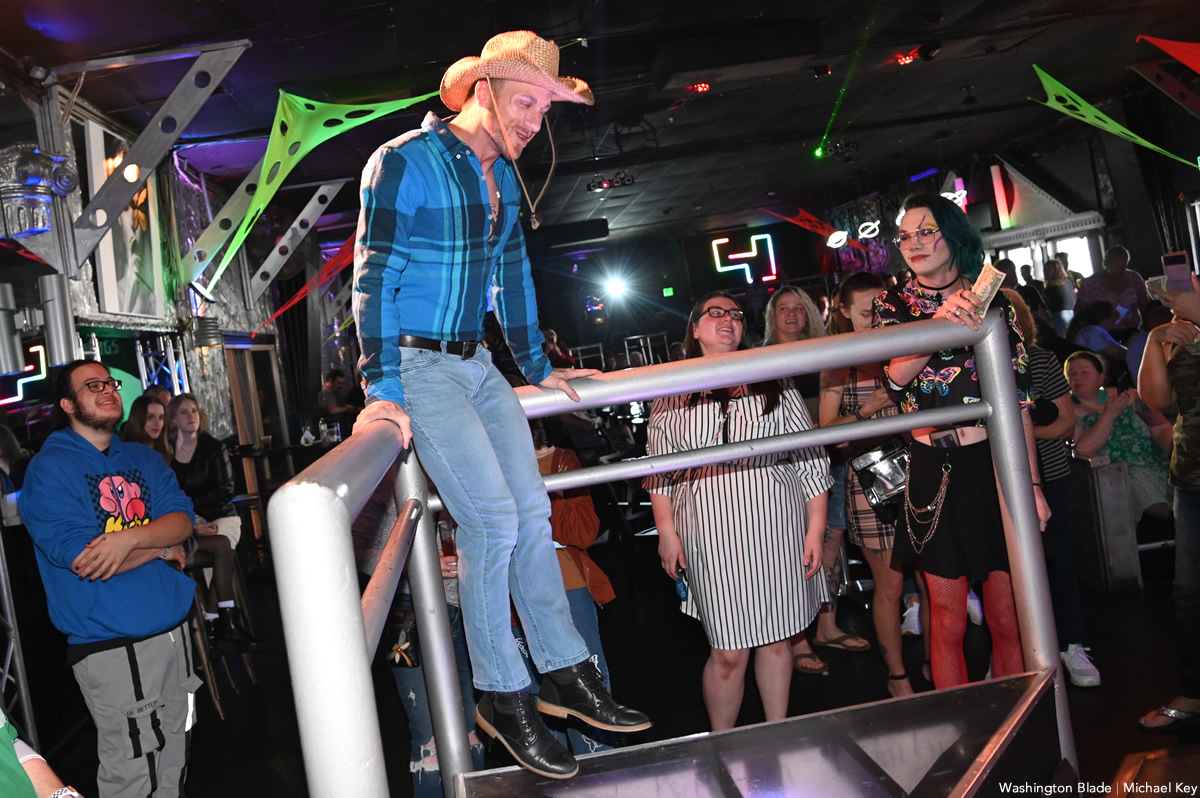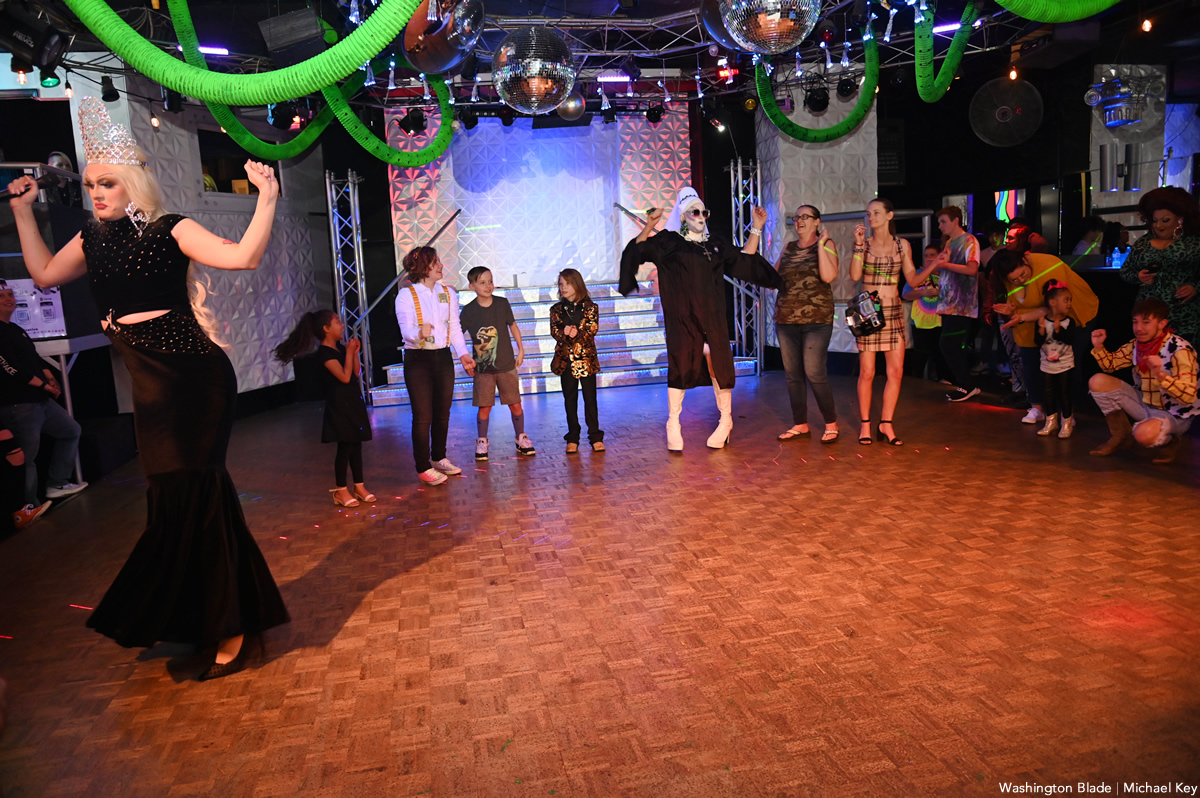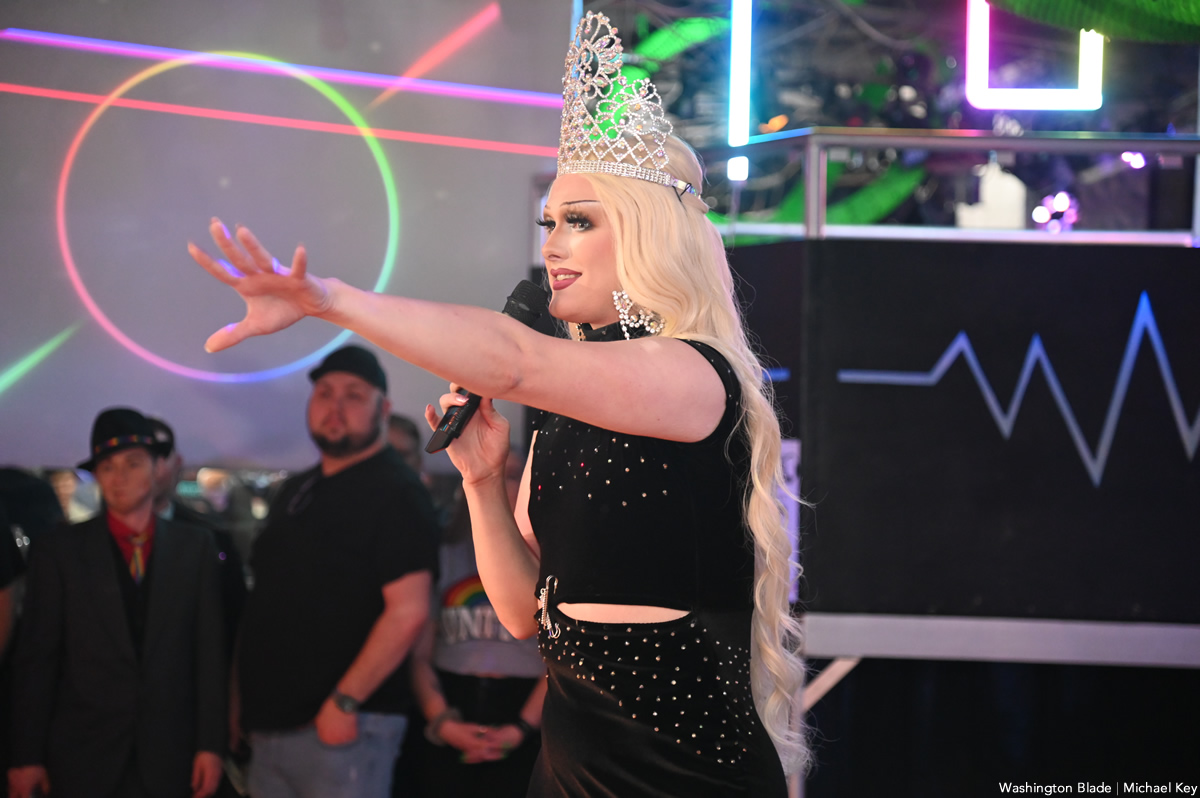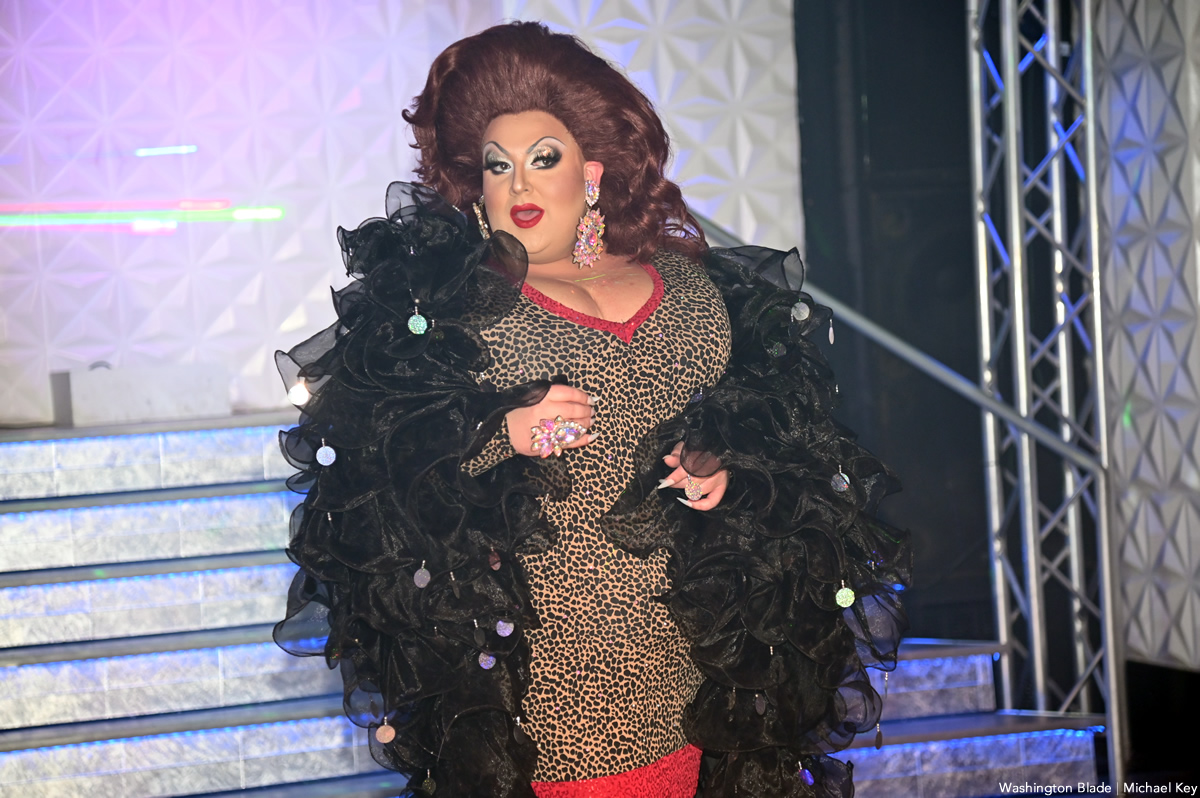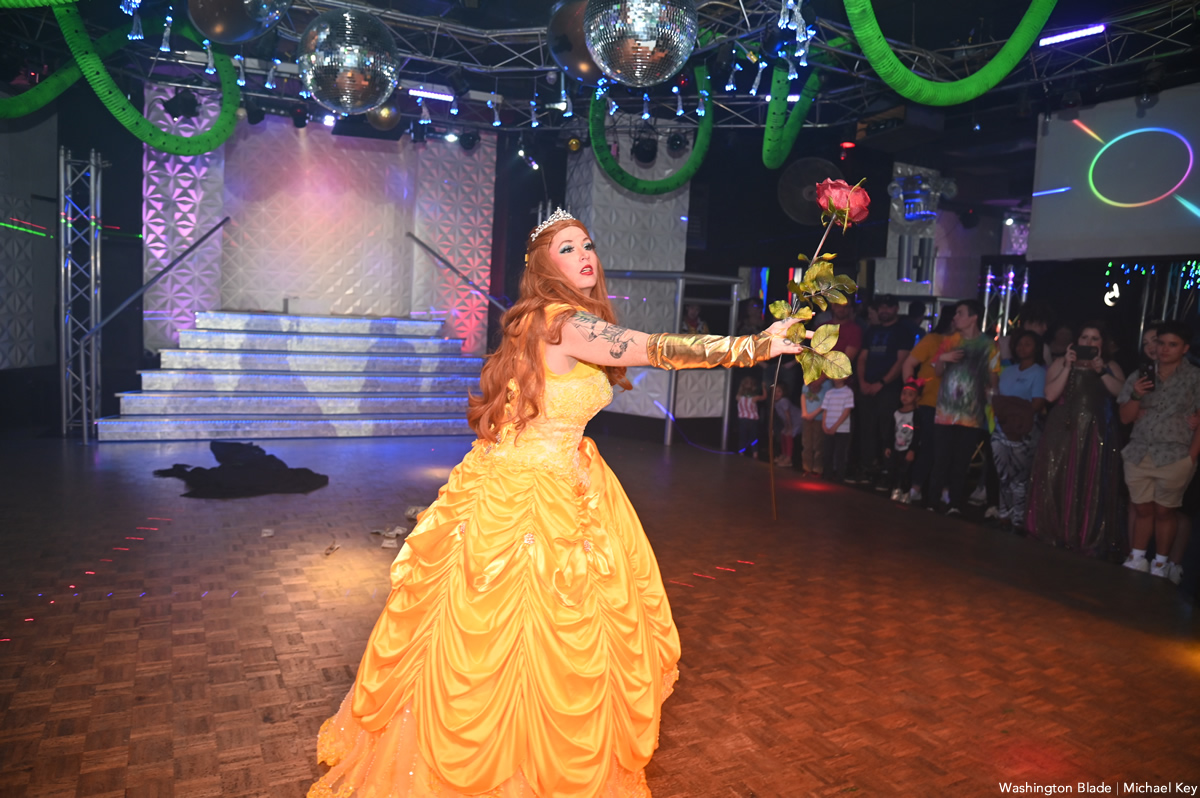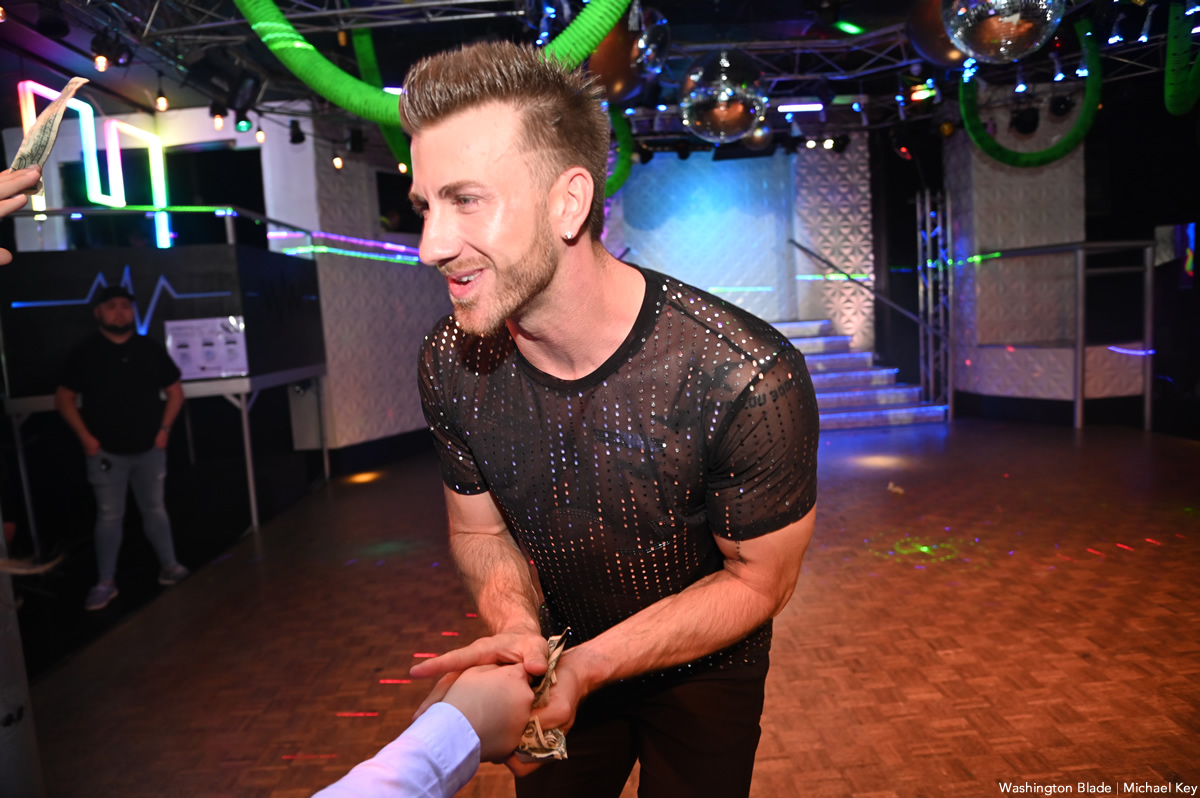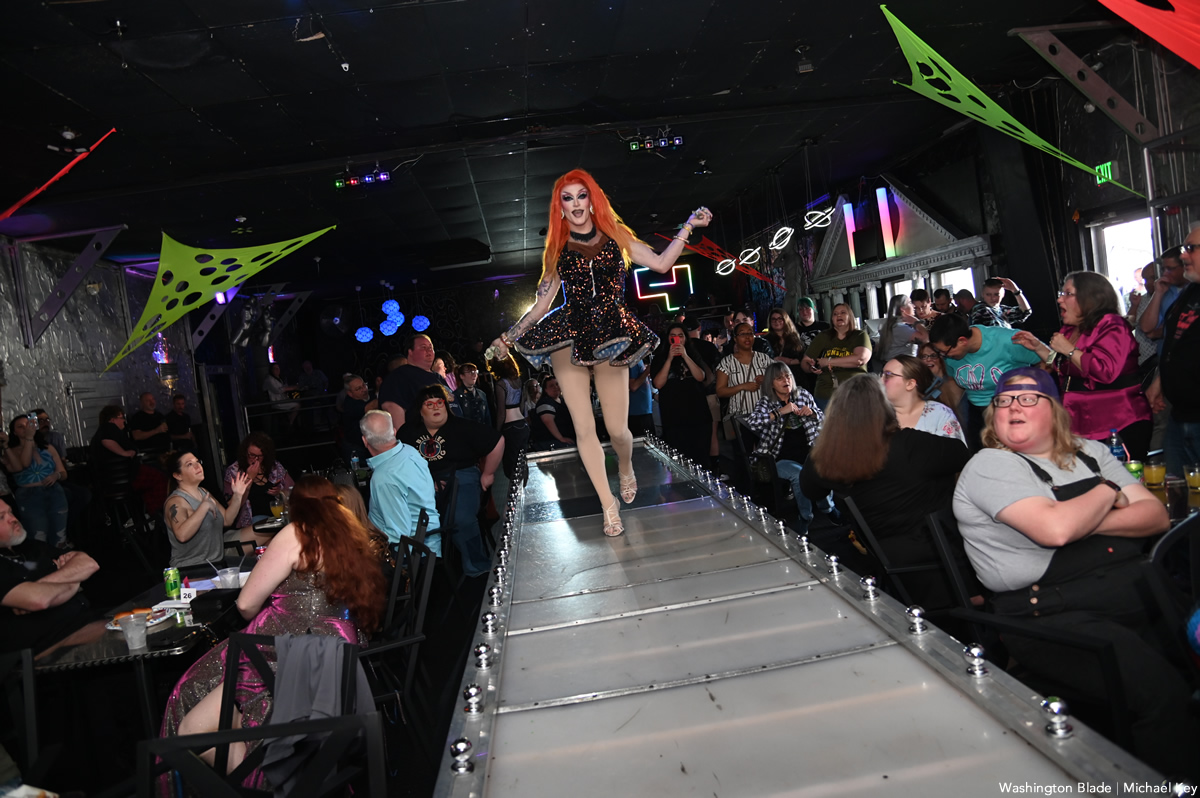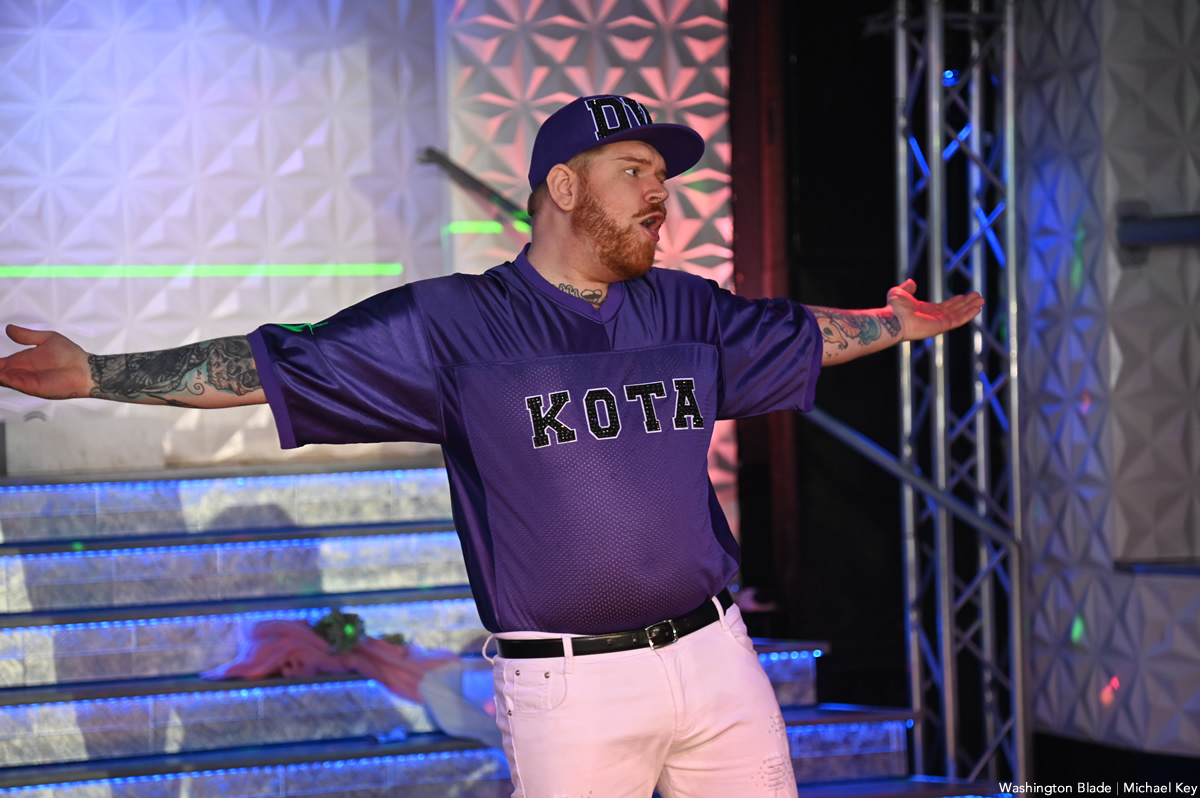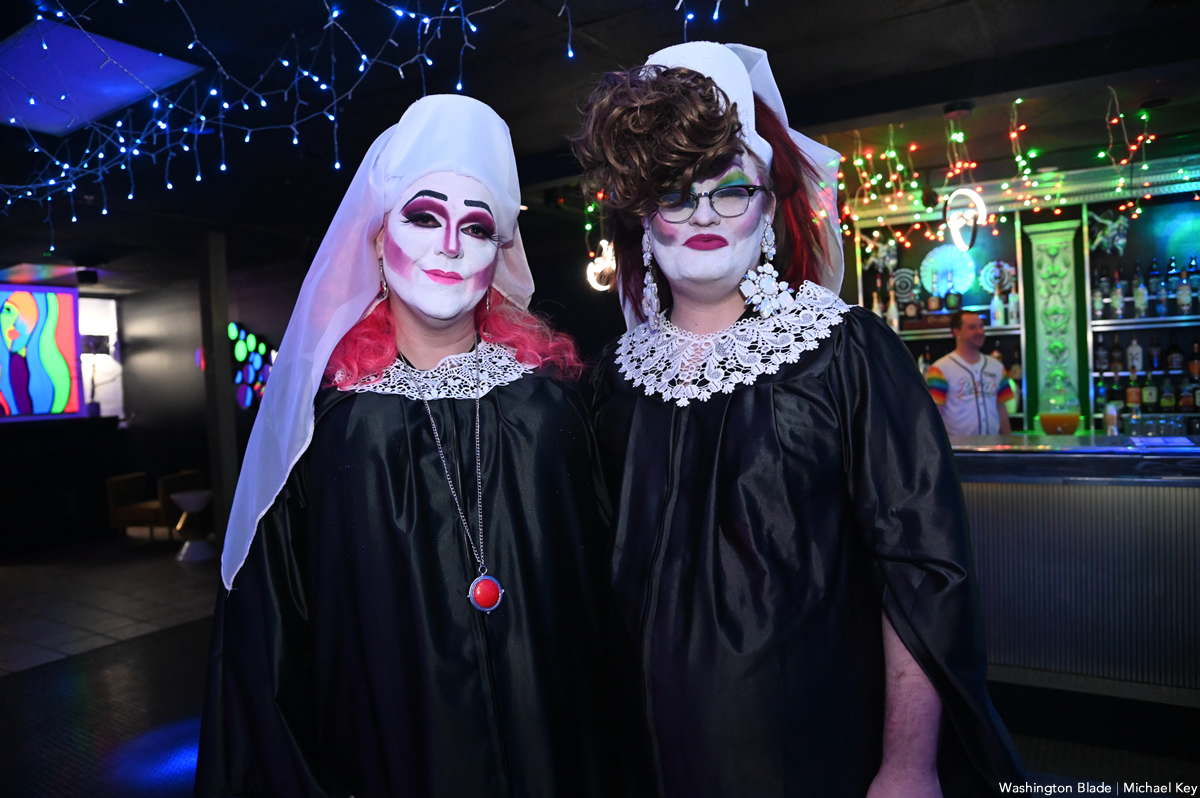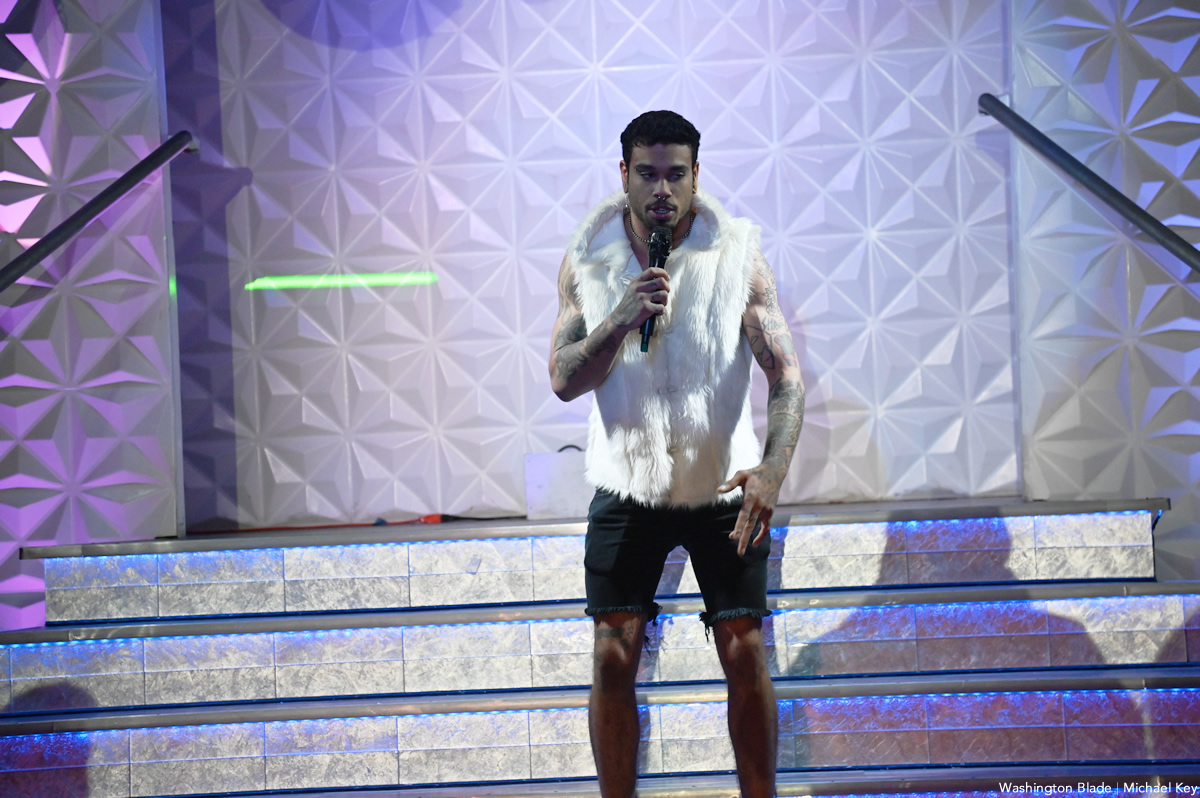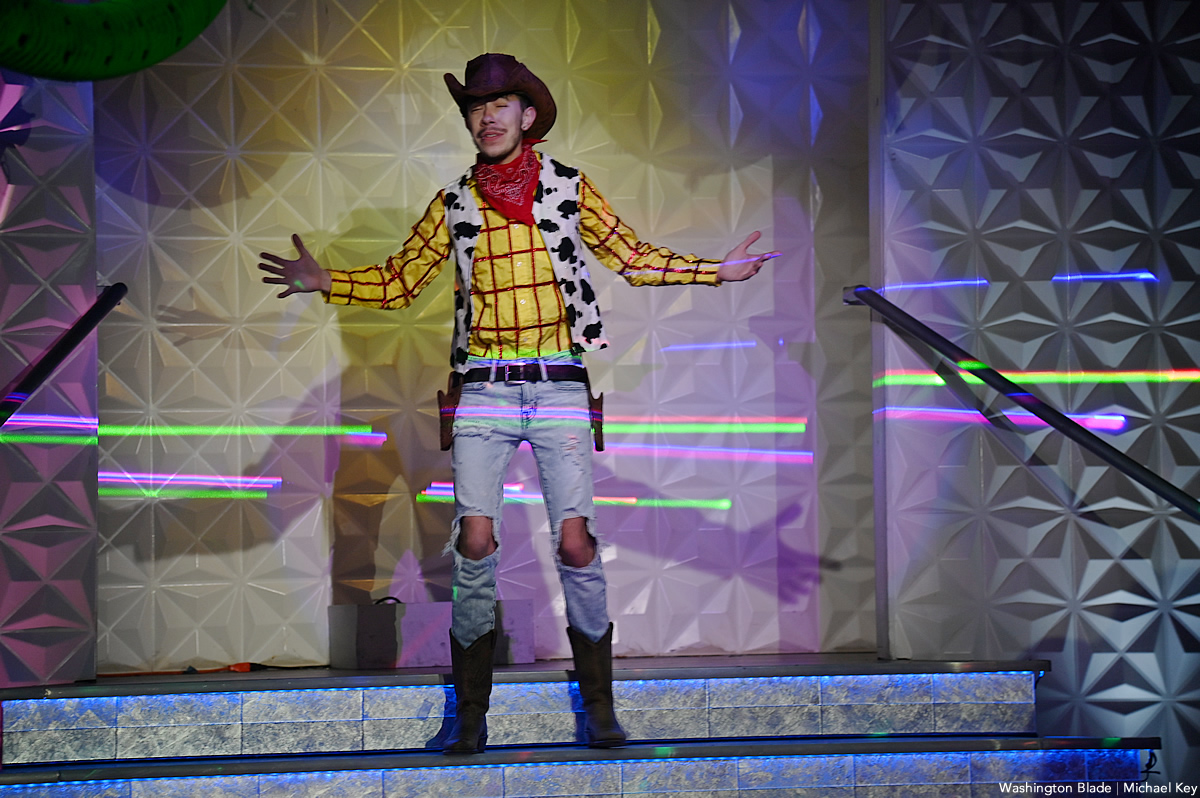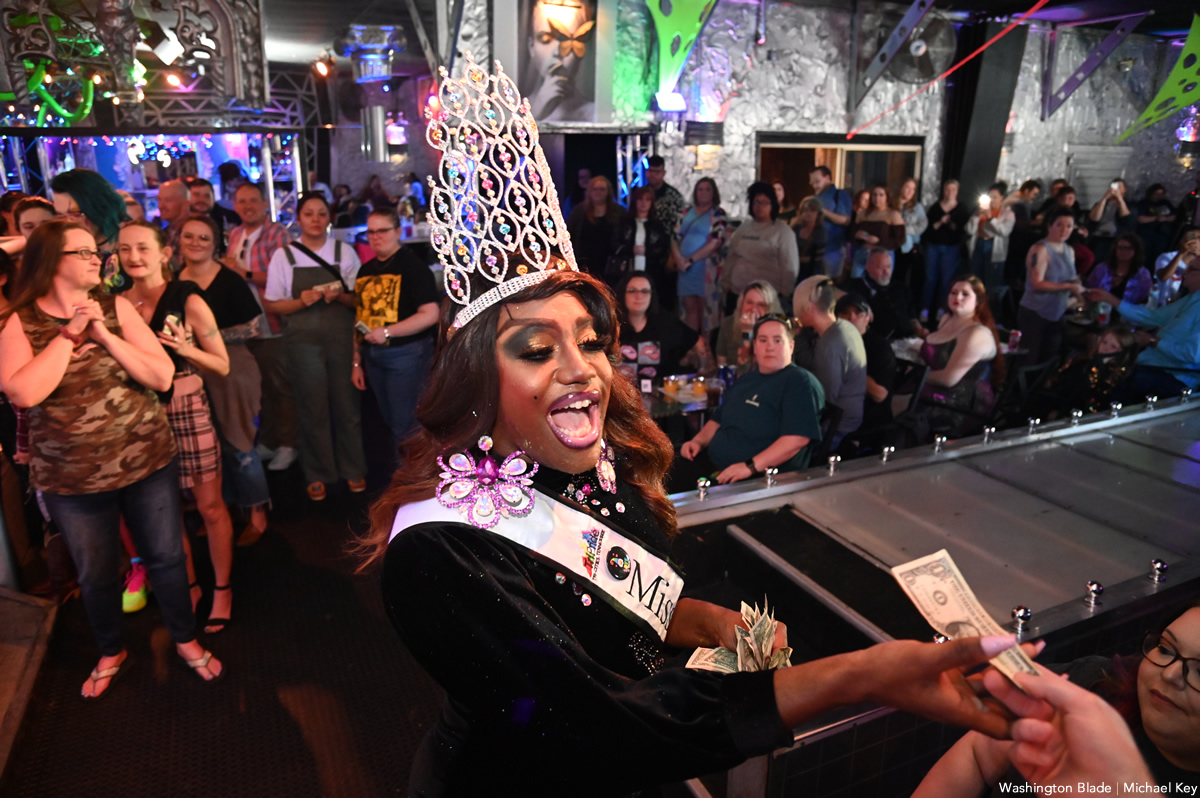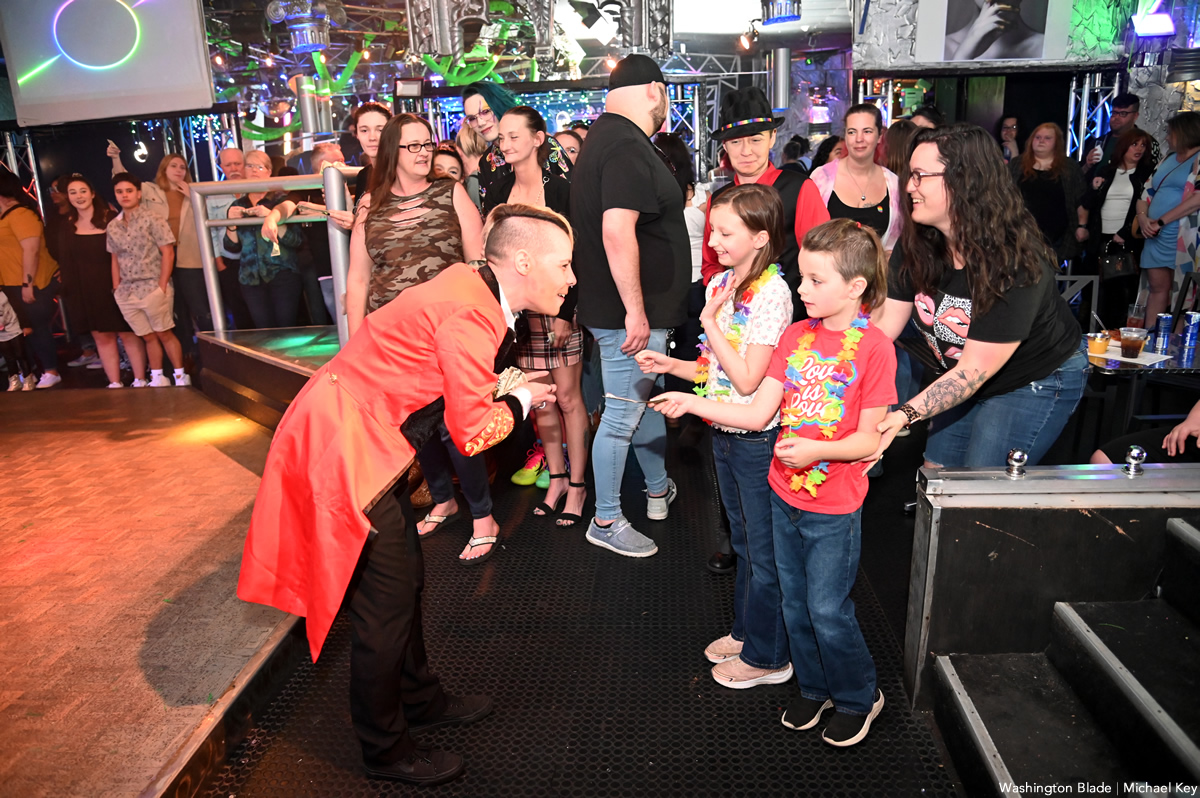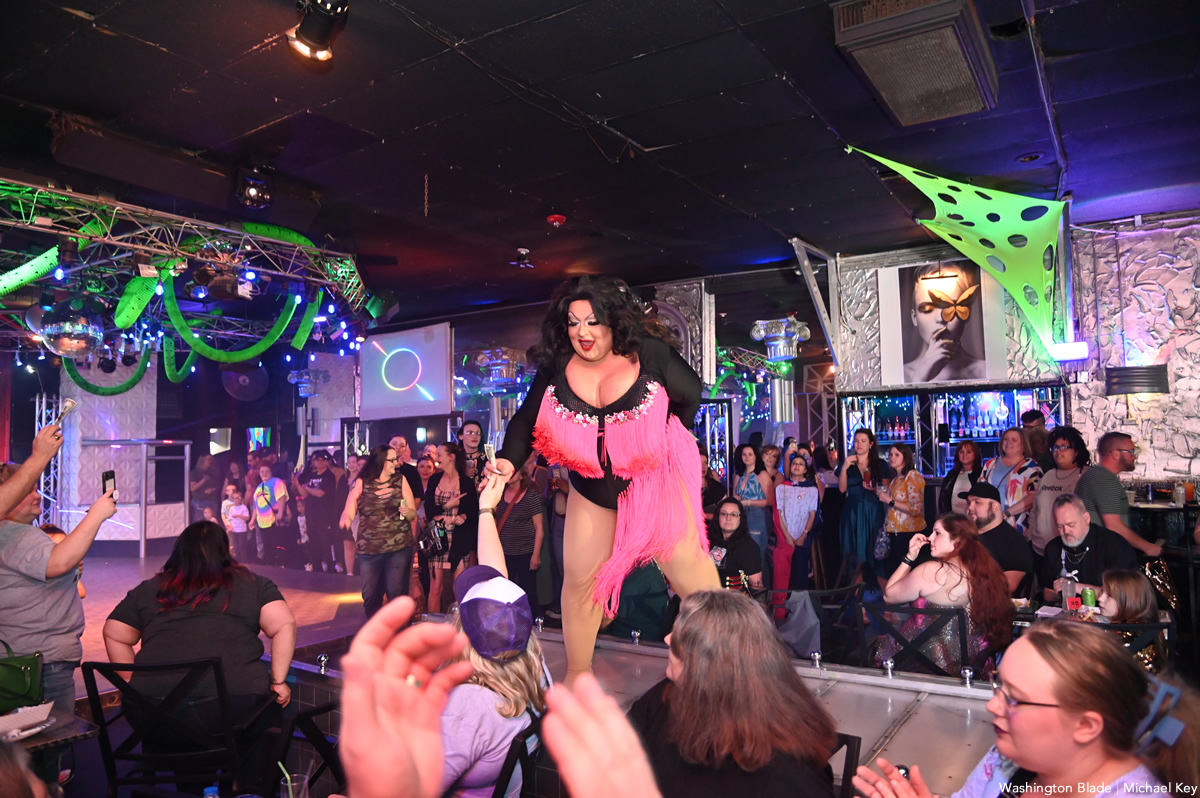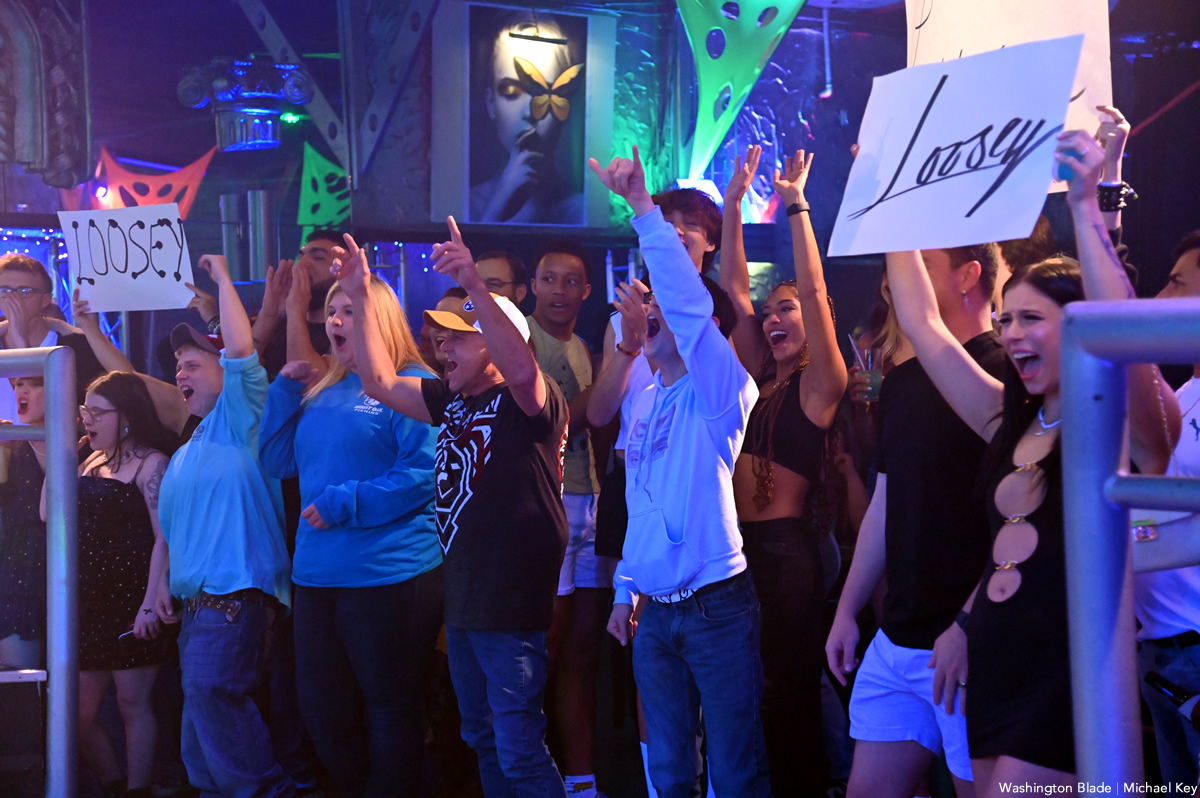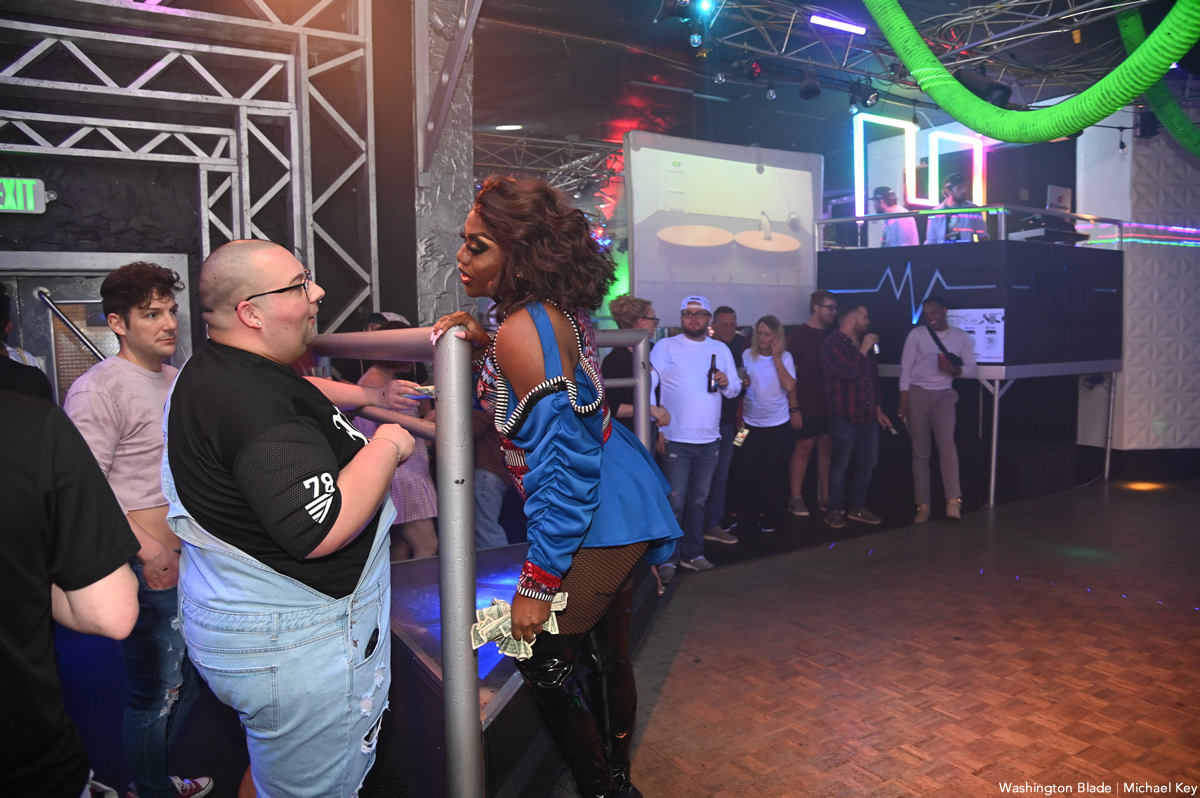 Covering for @WashBlade New Beginnings in Johnson City, Tennessee defying the state at an all-ages drag brunch. Here is baby shark: pic.twitter.com/Z9iyY7zTO8

— Michael Patrick Key (@MichaelKeyWB) March 26, 2023
PHOTOS: Miss Charm City
Stormi Skye crowned the winner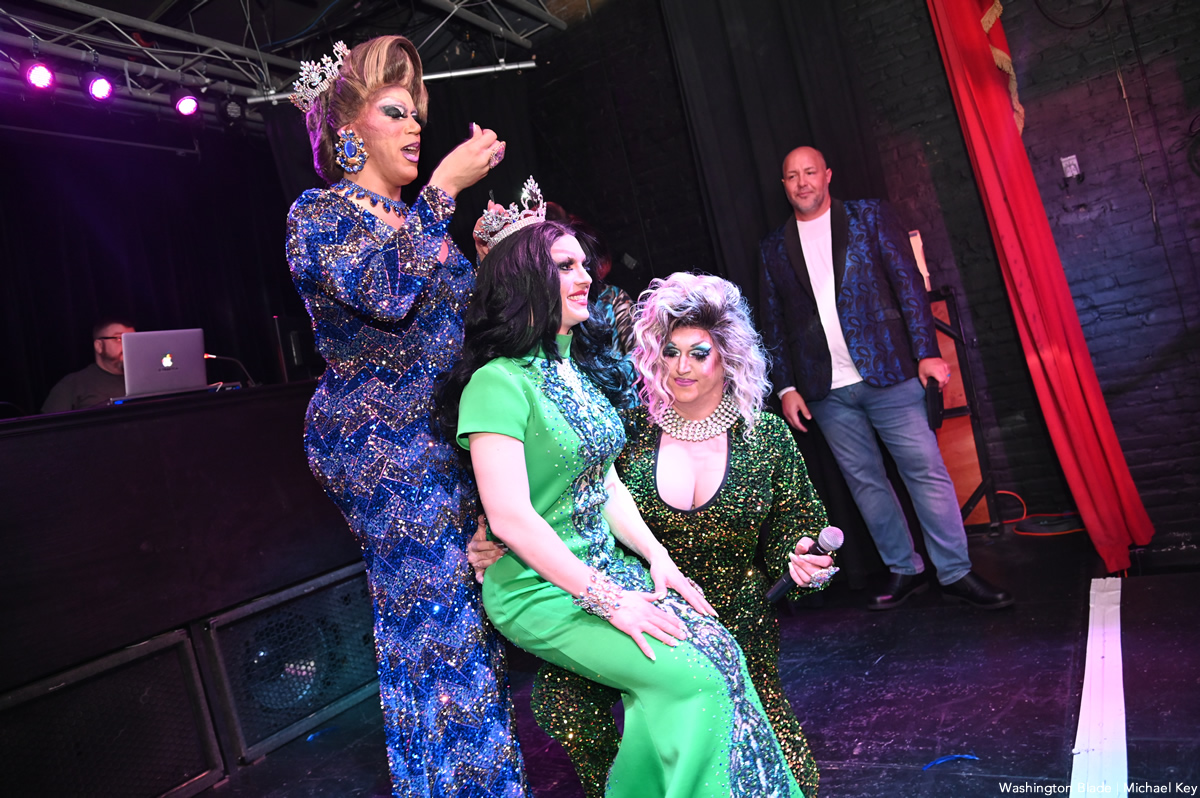 The Miss Charm City pageant was held at the Baltimore Eagle on Friday, March 24. Stormi Skye was crowned the winner. Both Skye and first alternate Sorority Heights qualified to compete in the upcoming Miss Gay Maryland competition later this year.
(Washington Blade photos by Michael Key)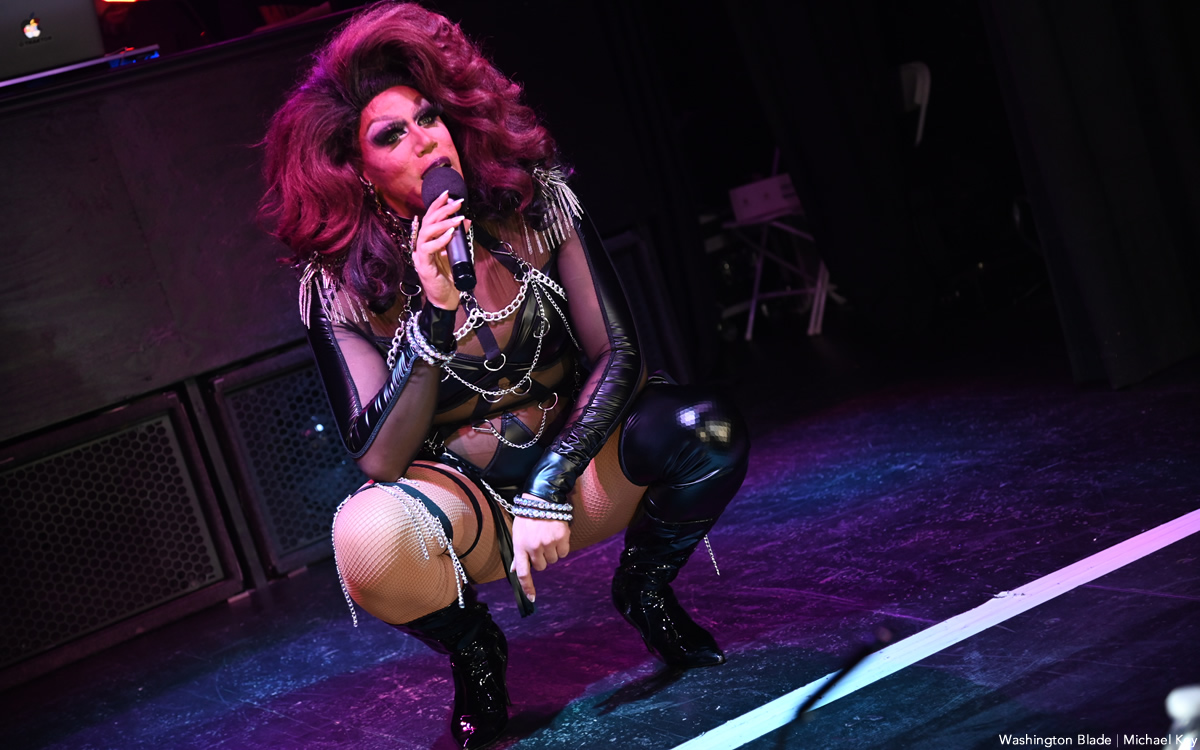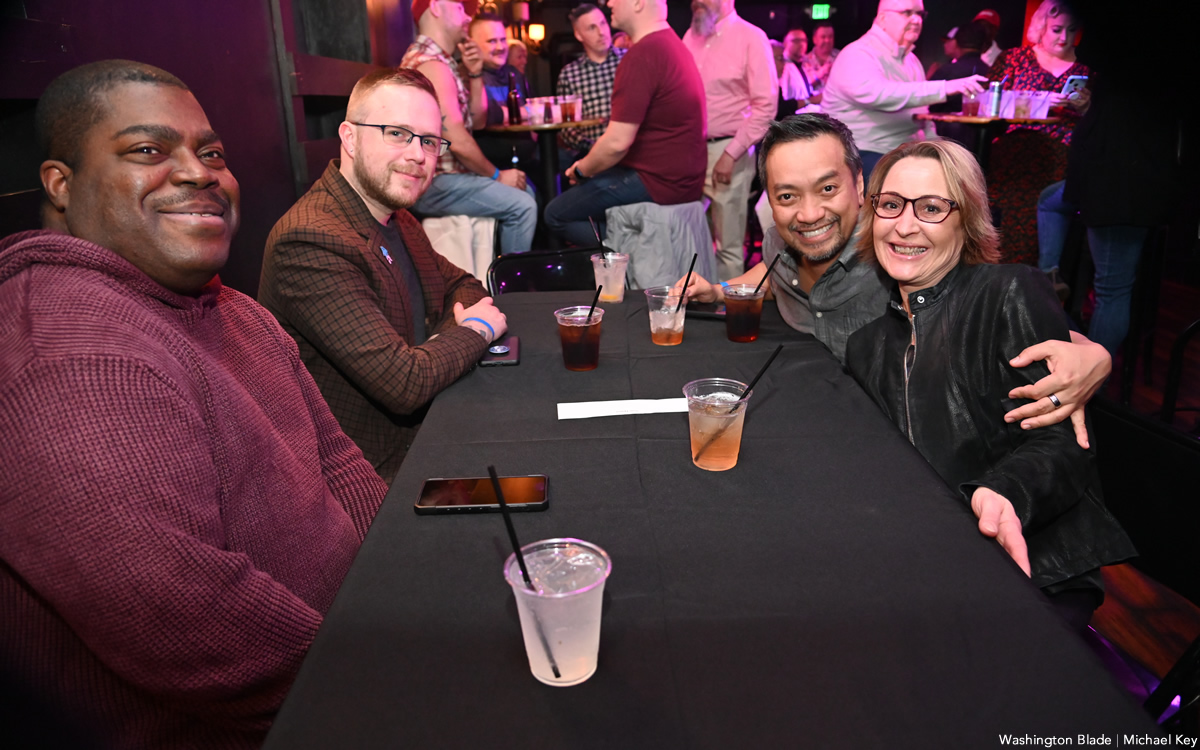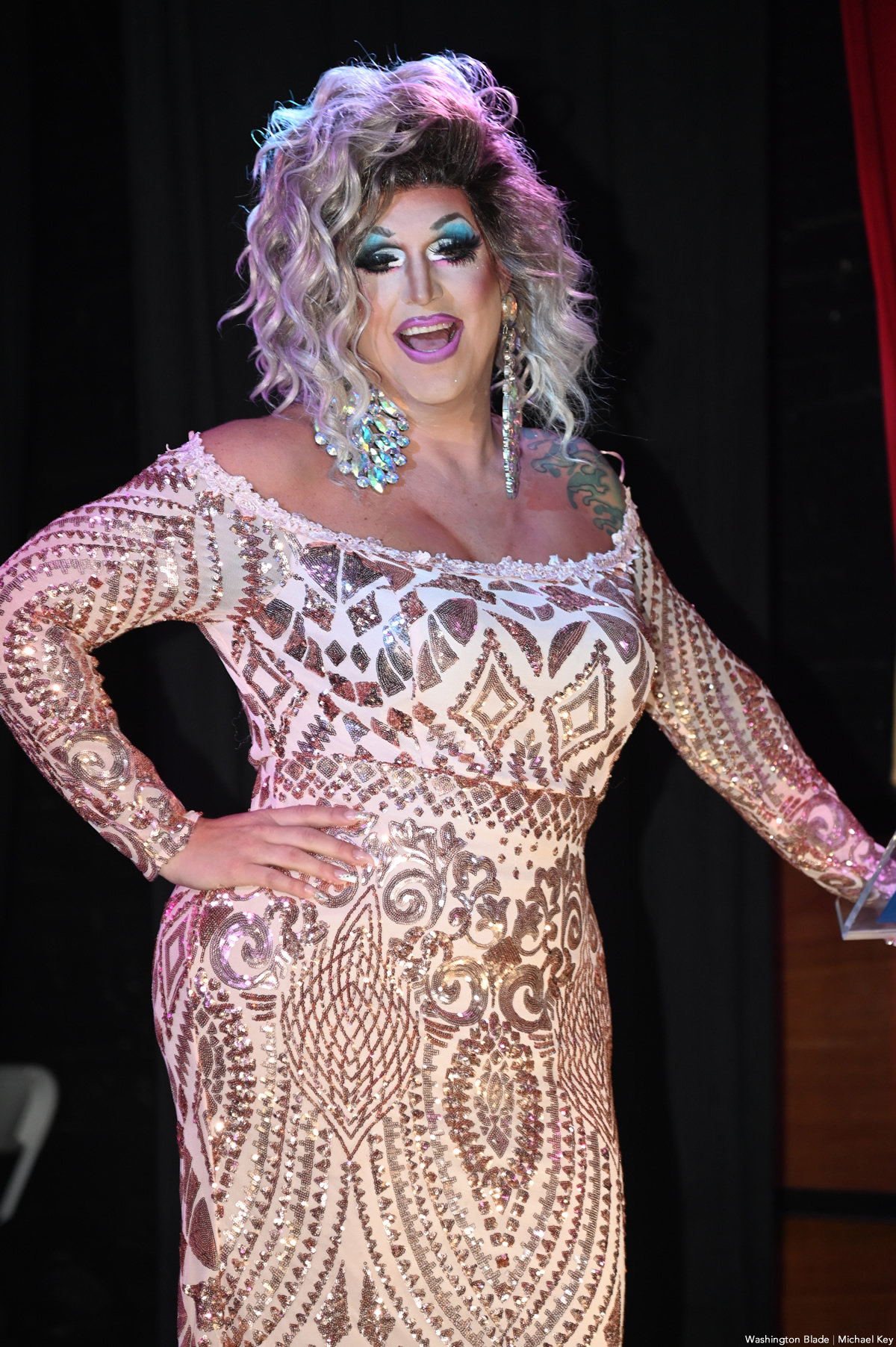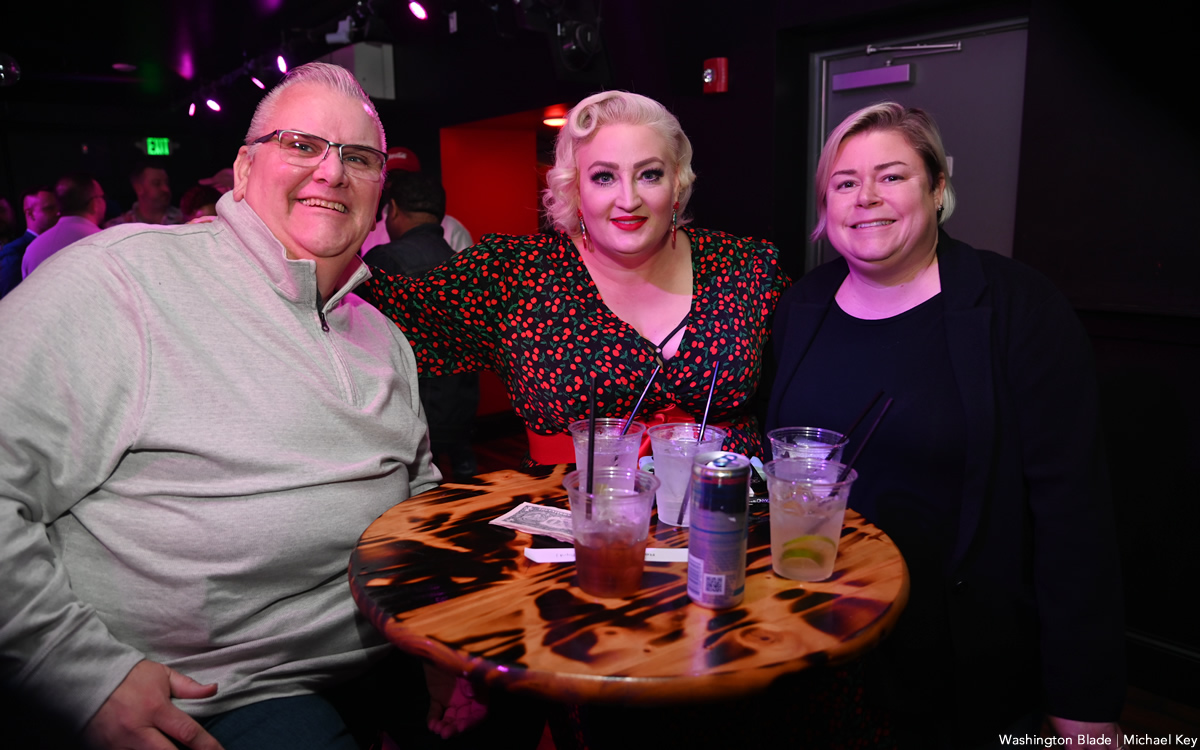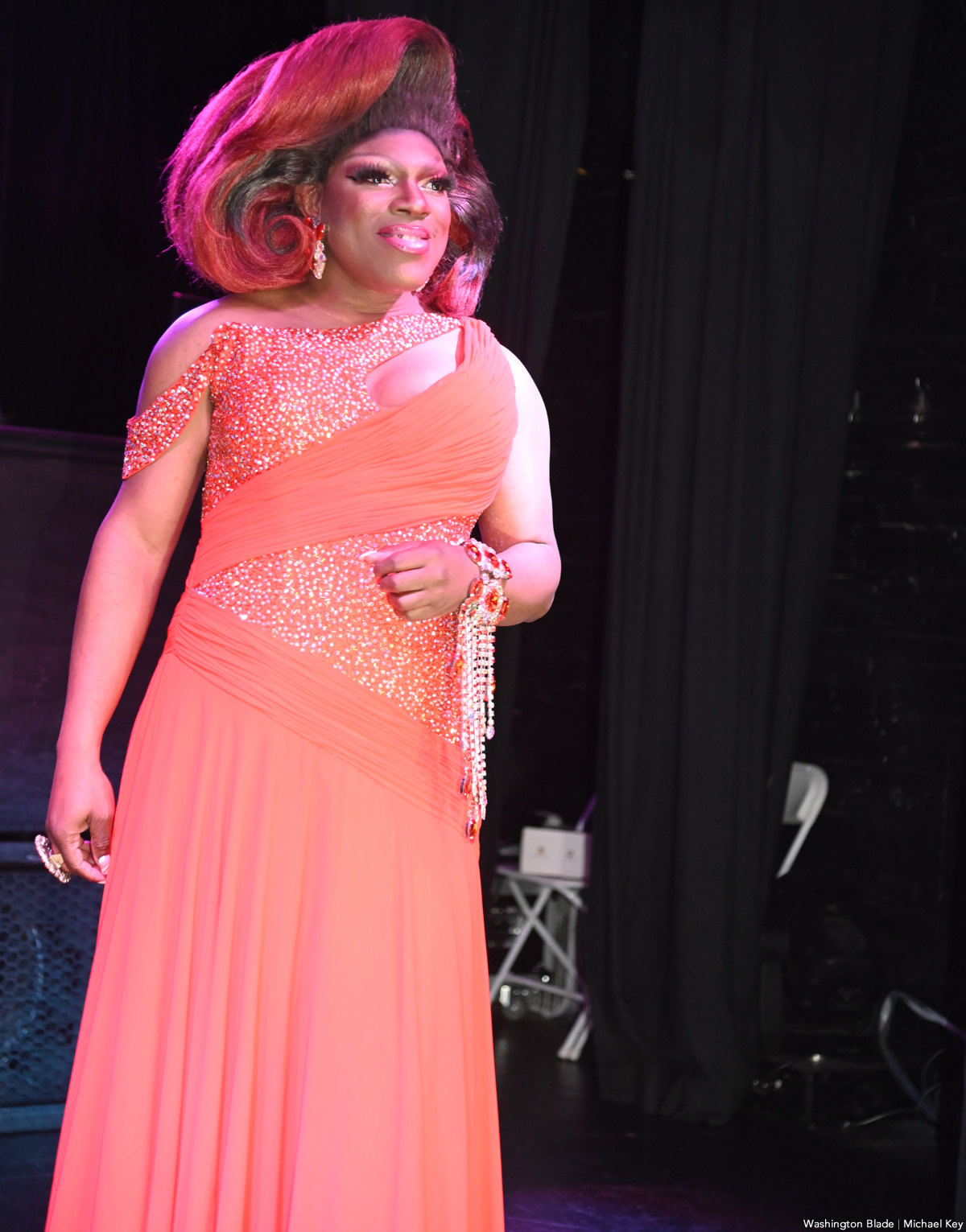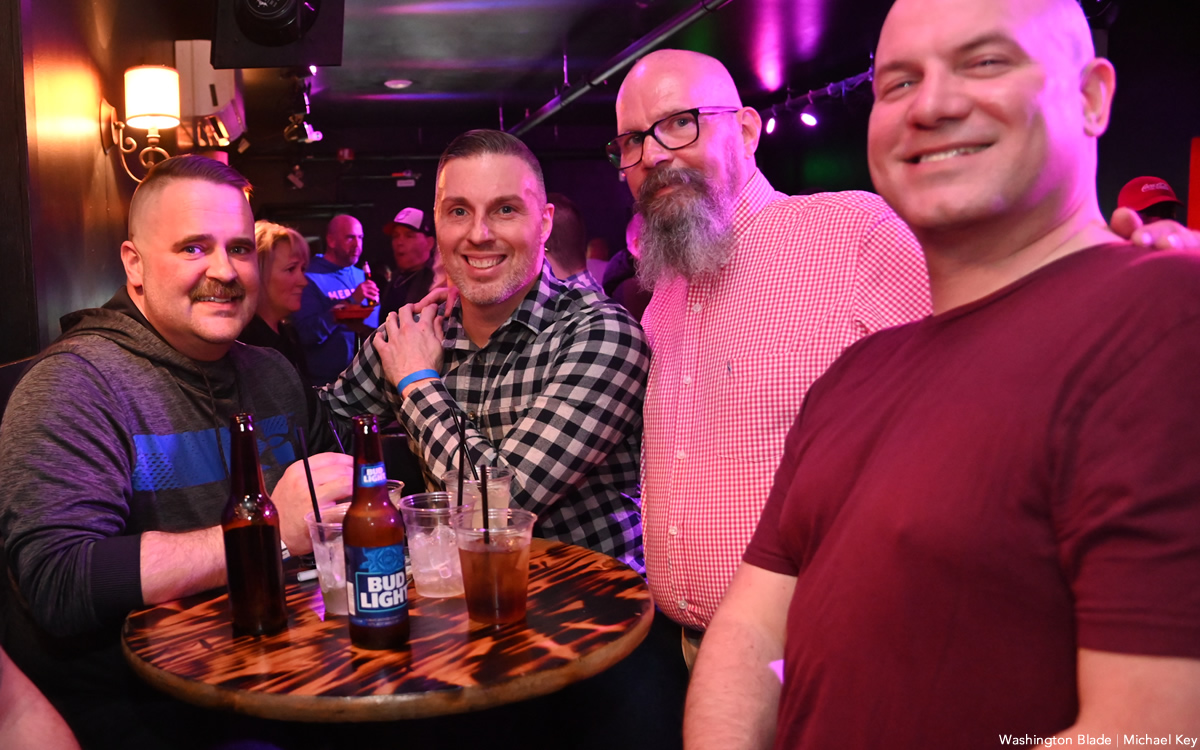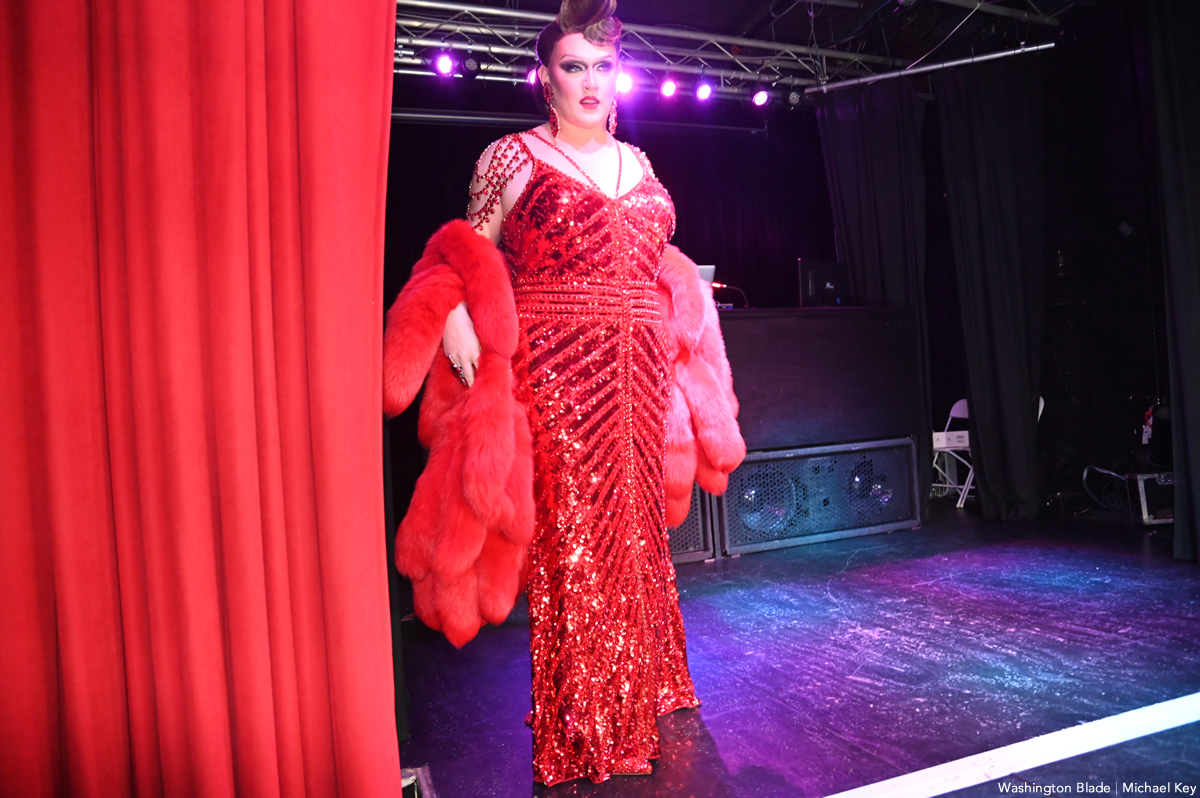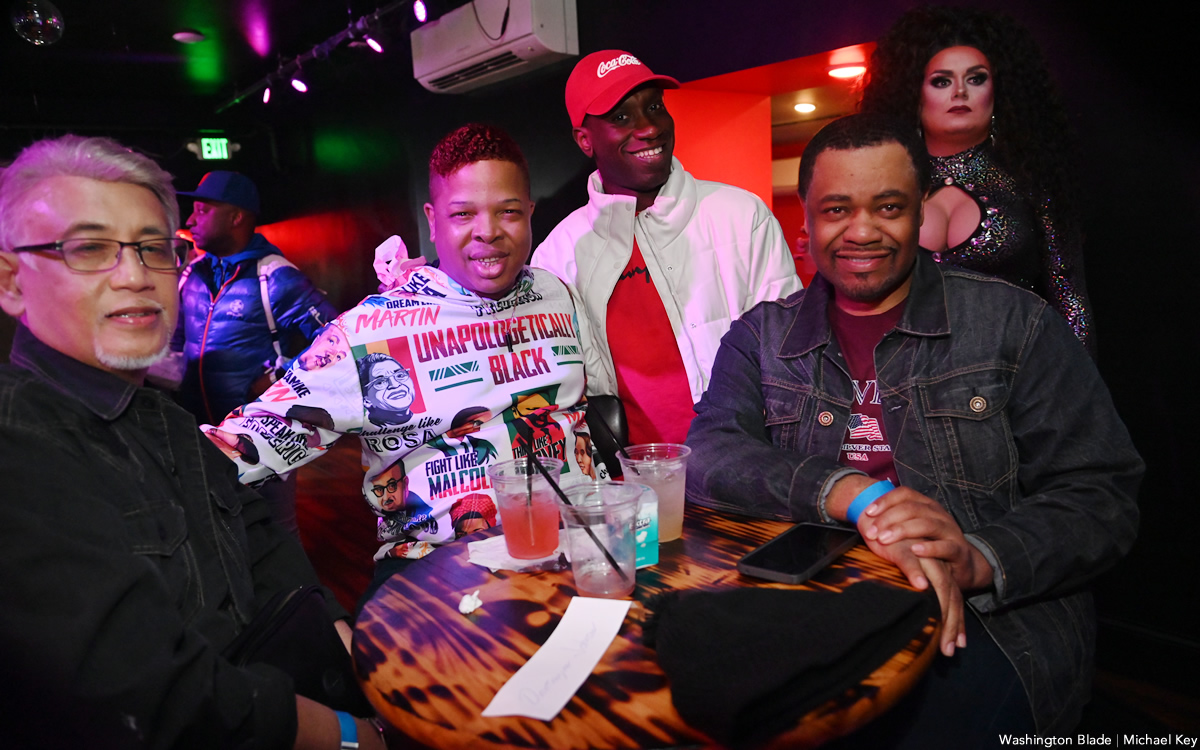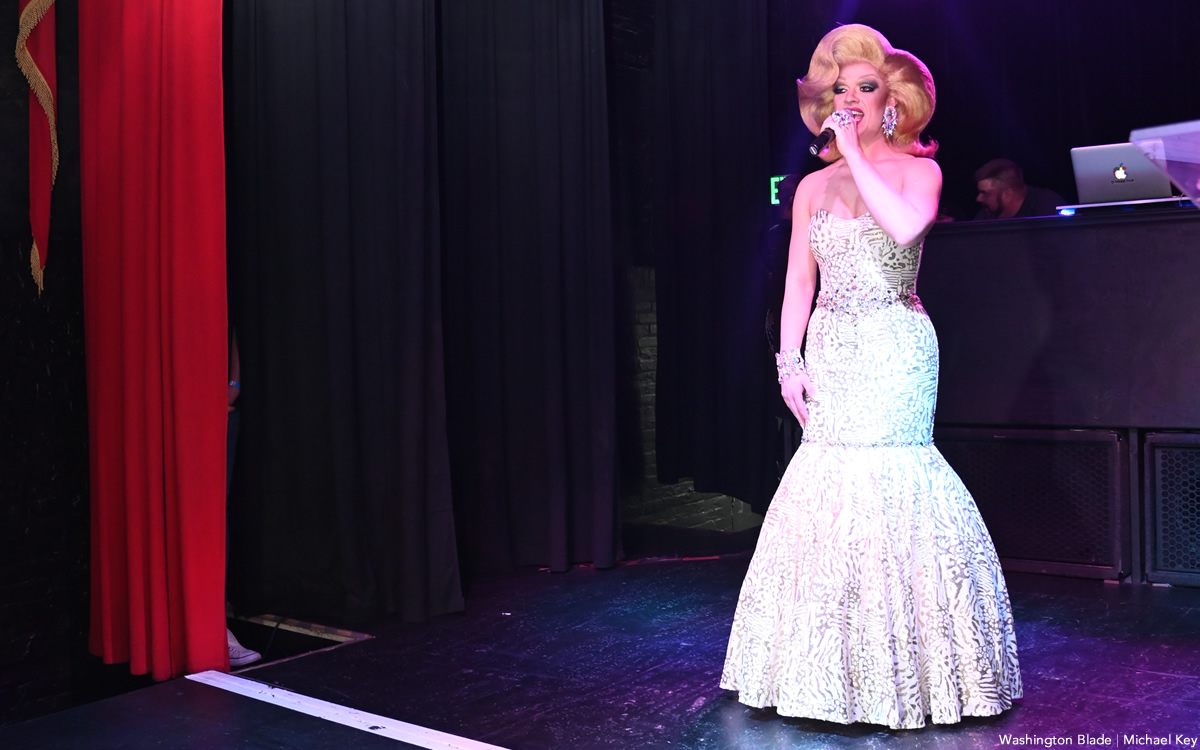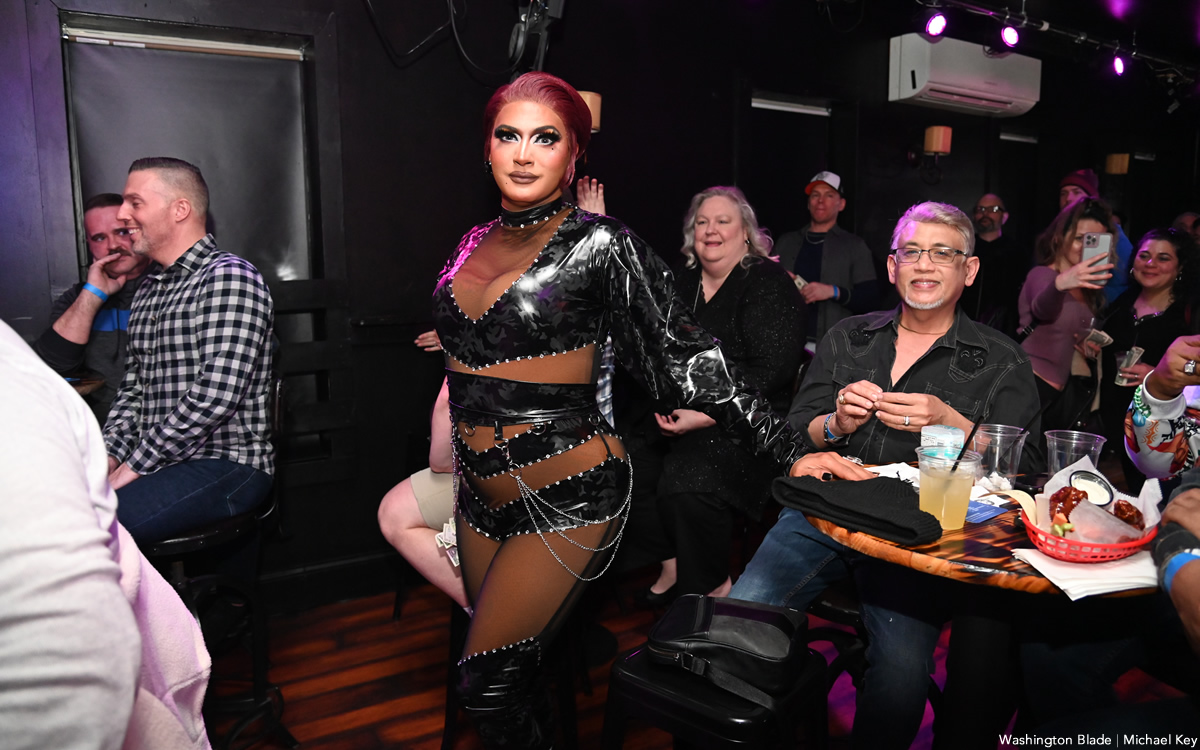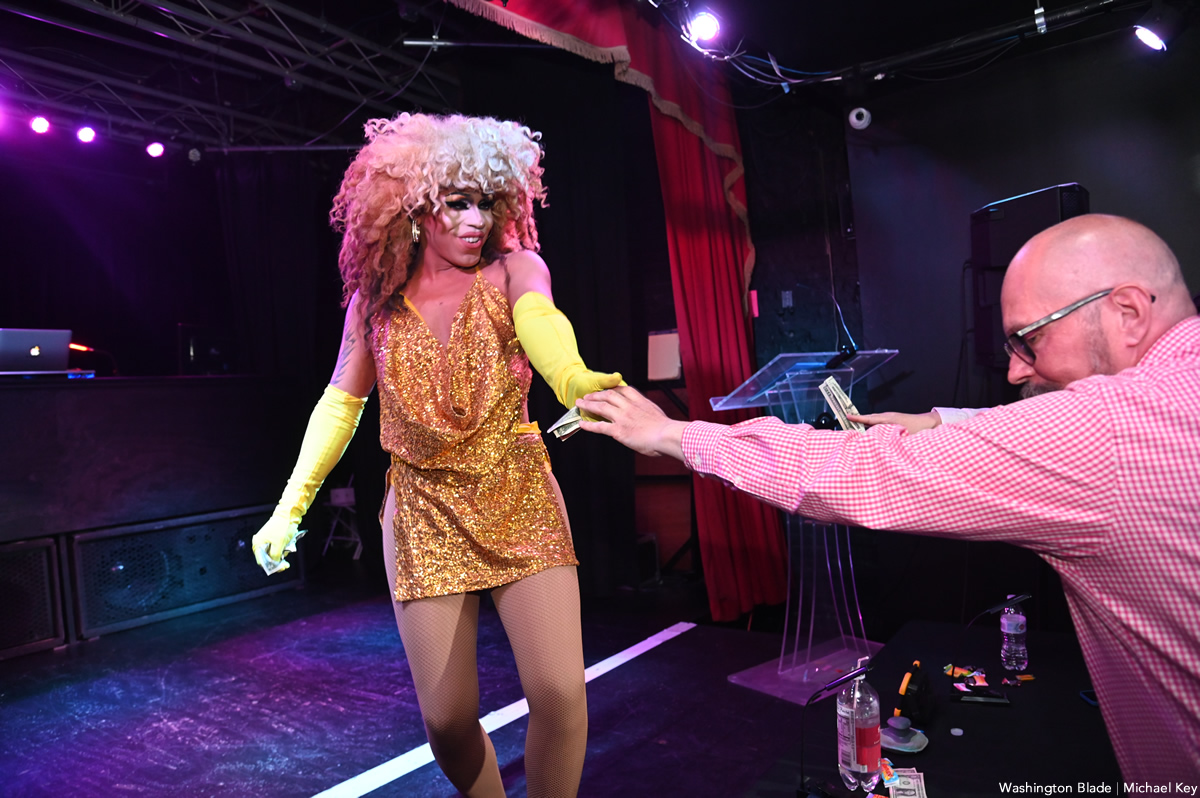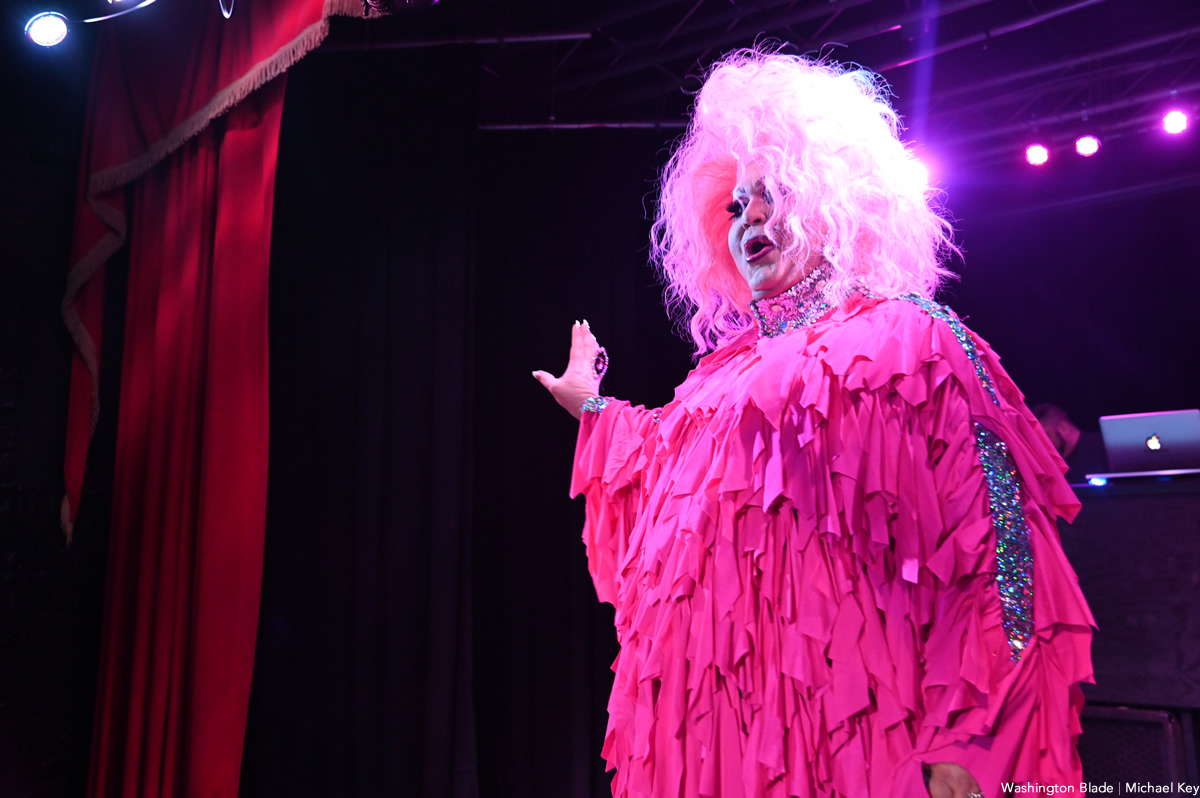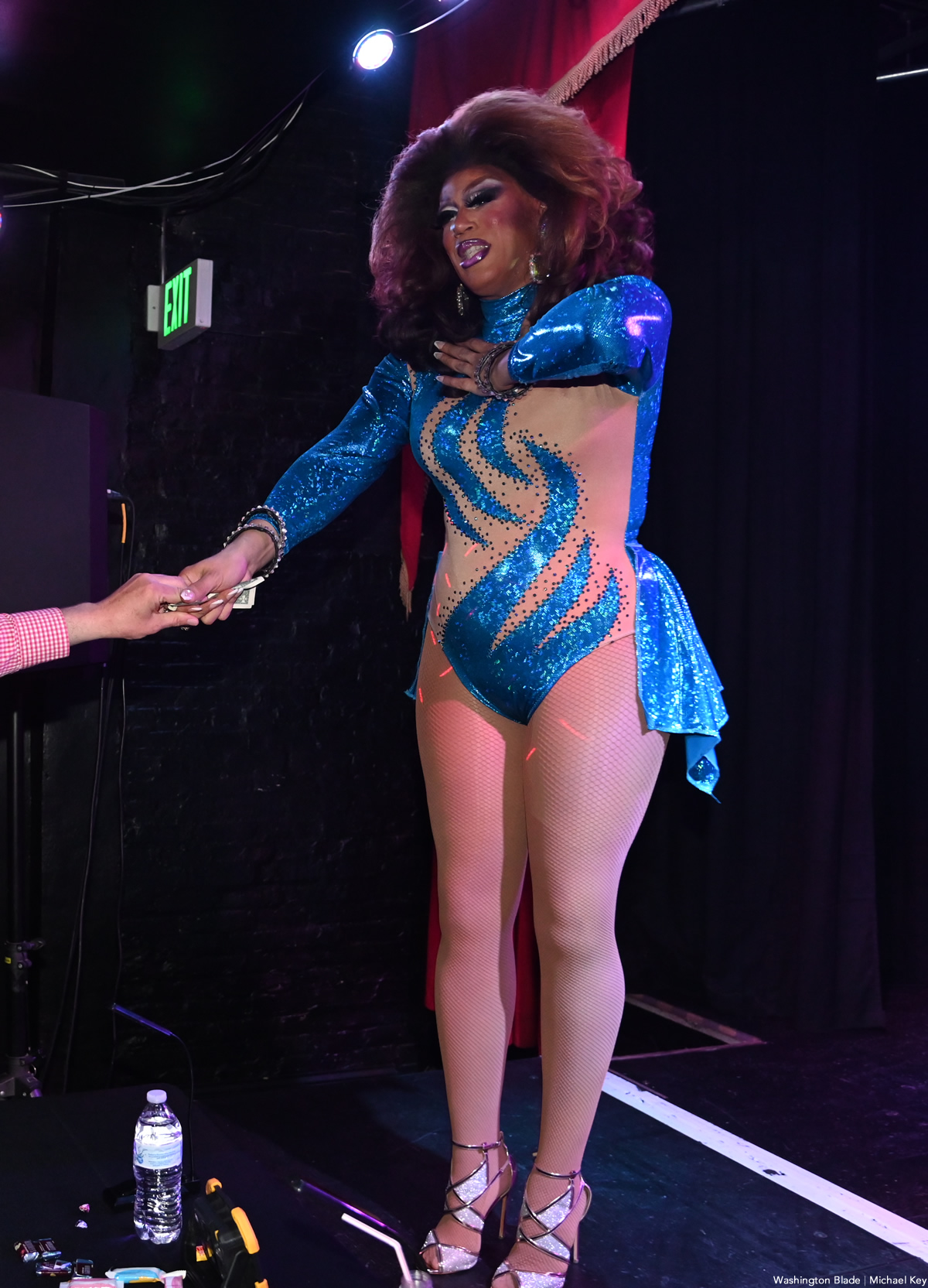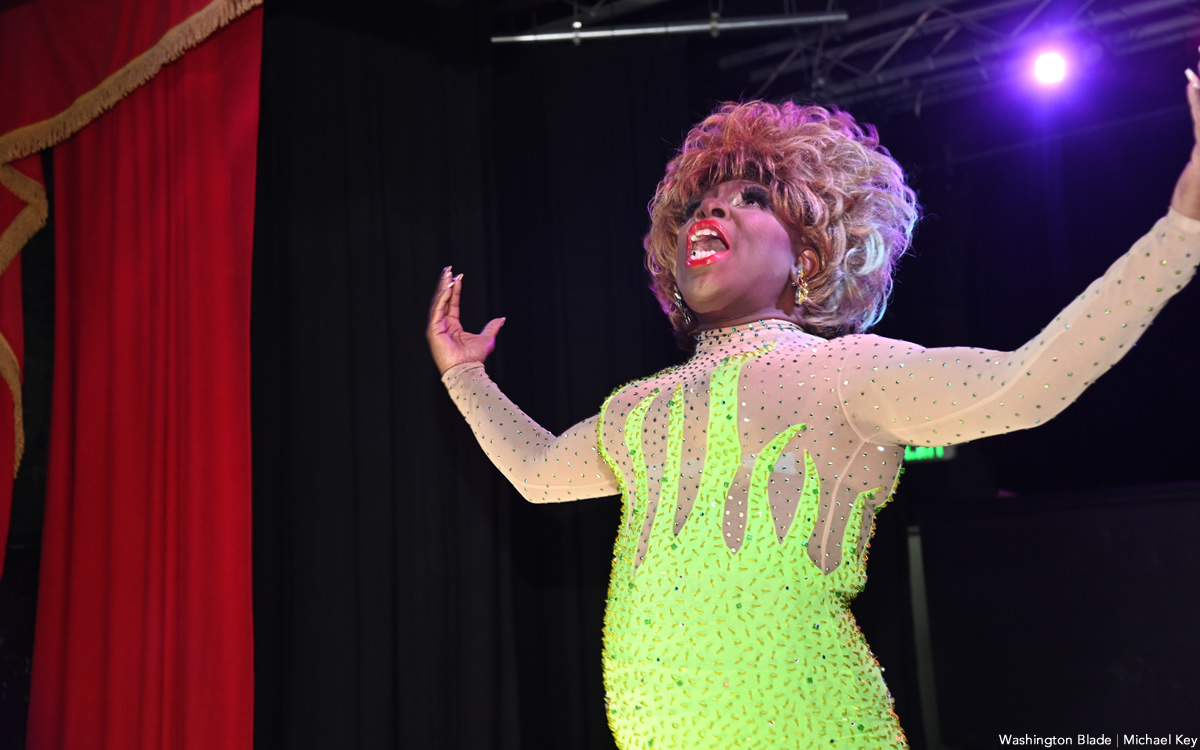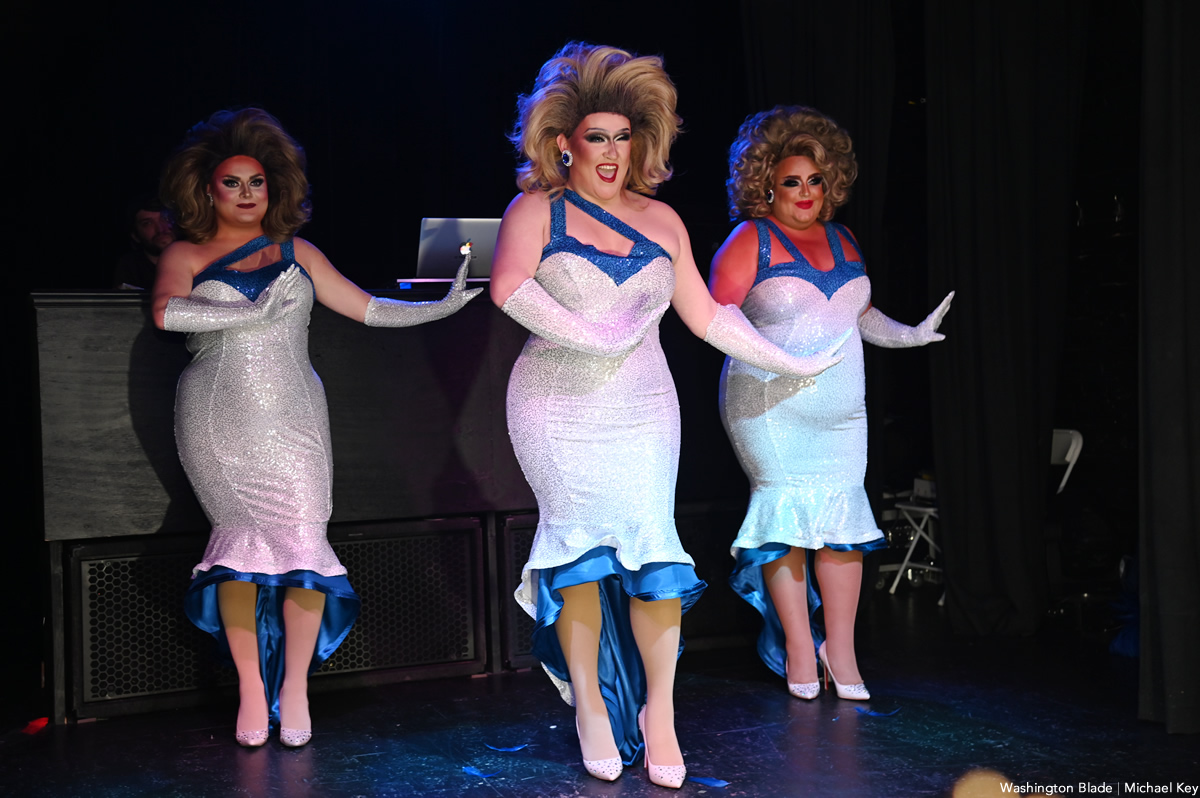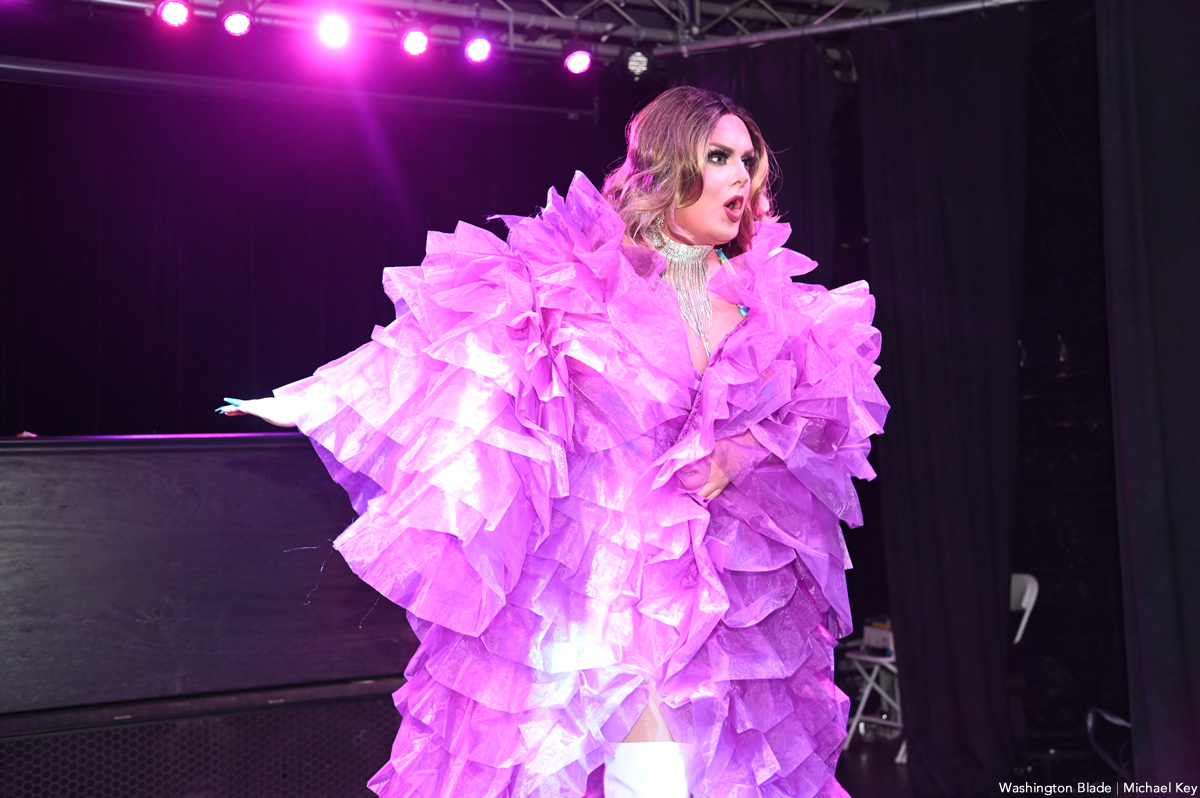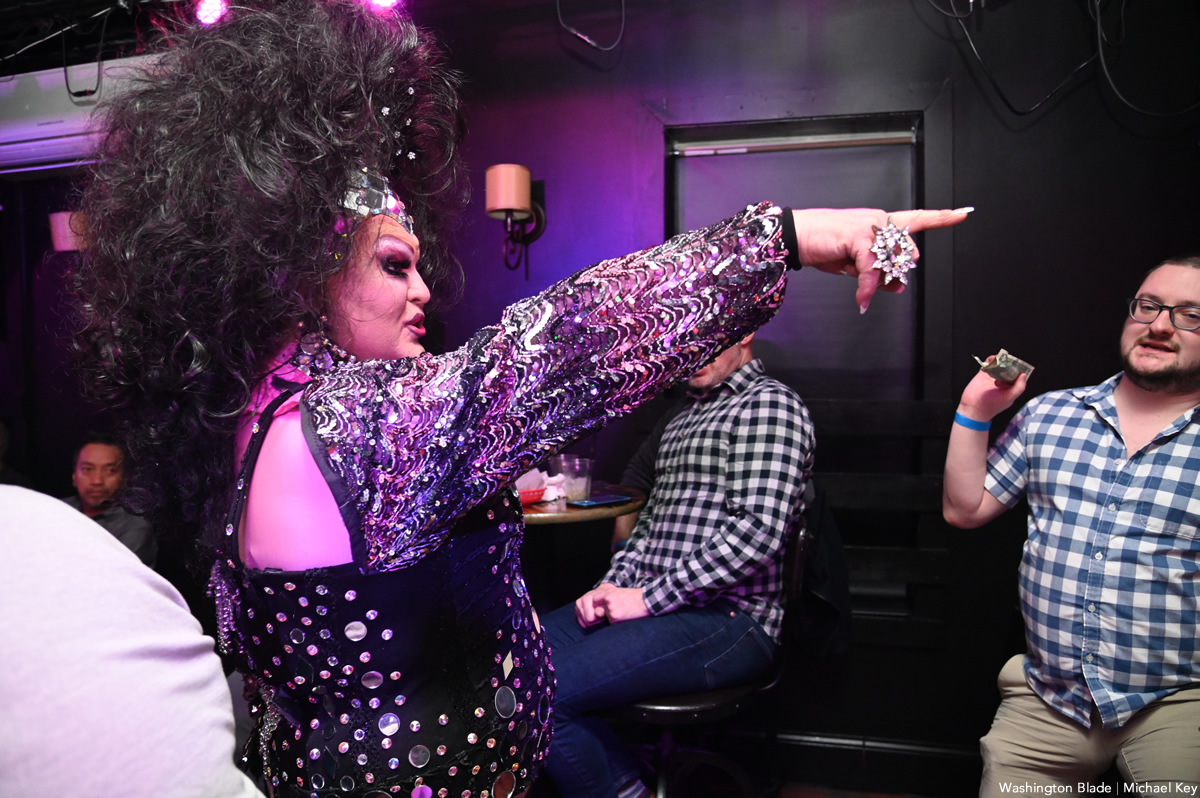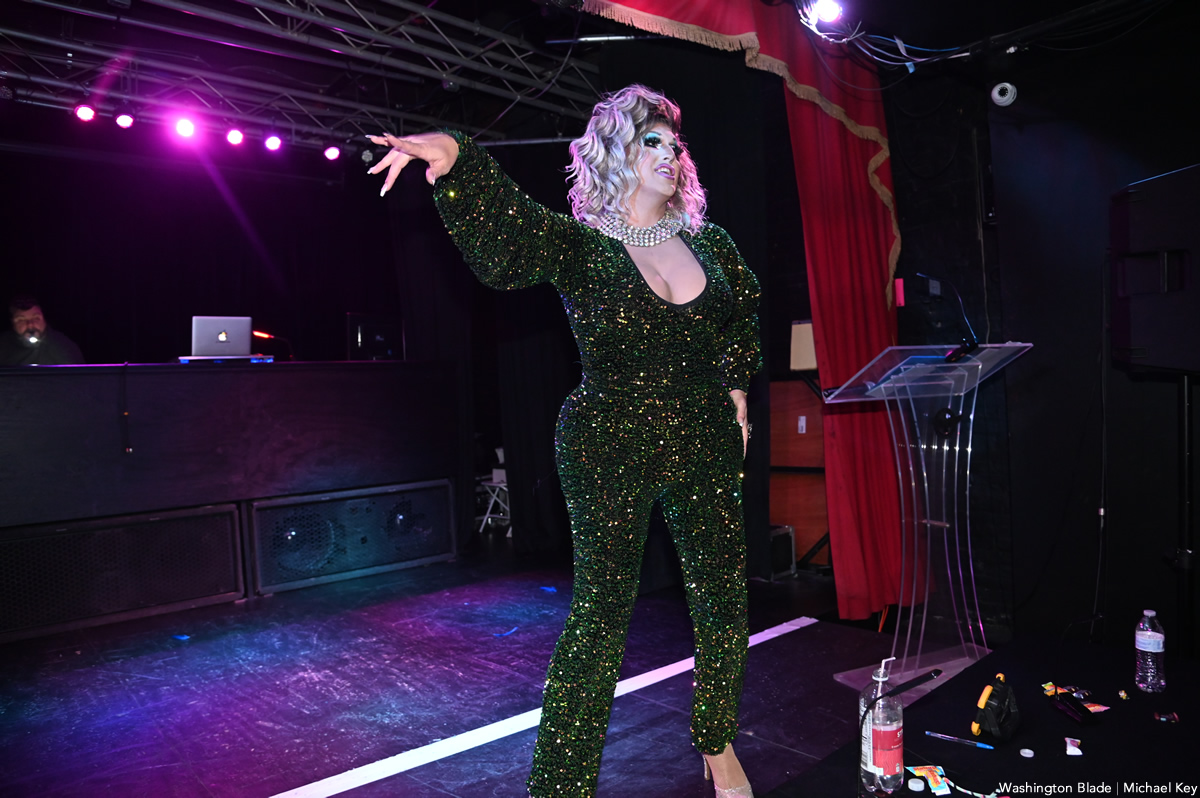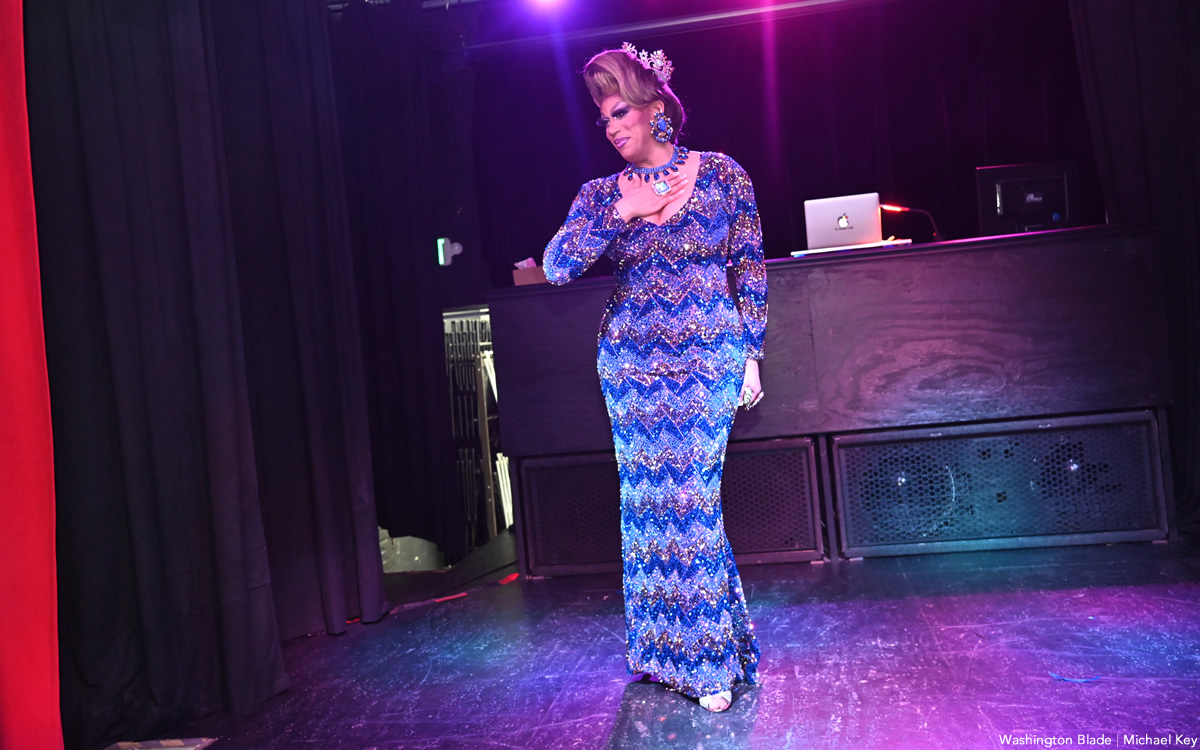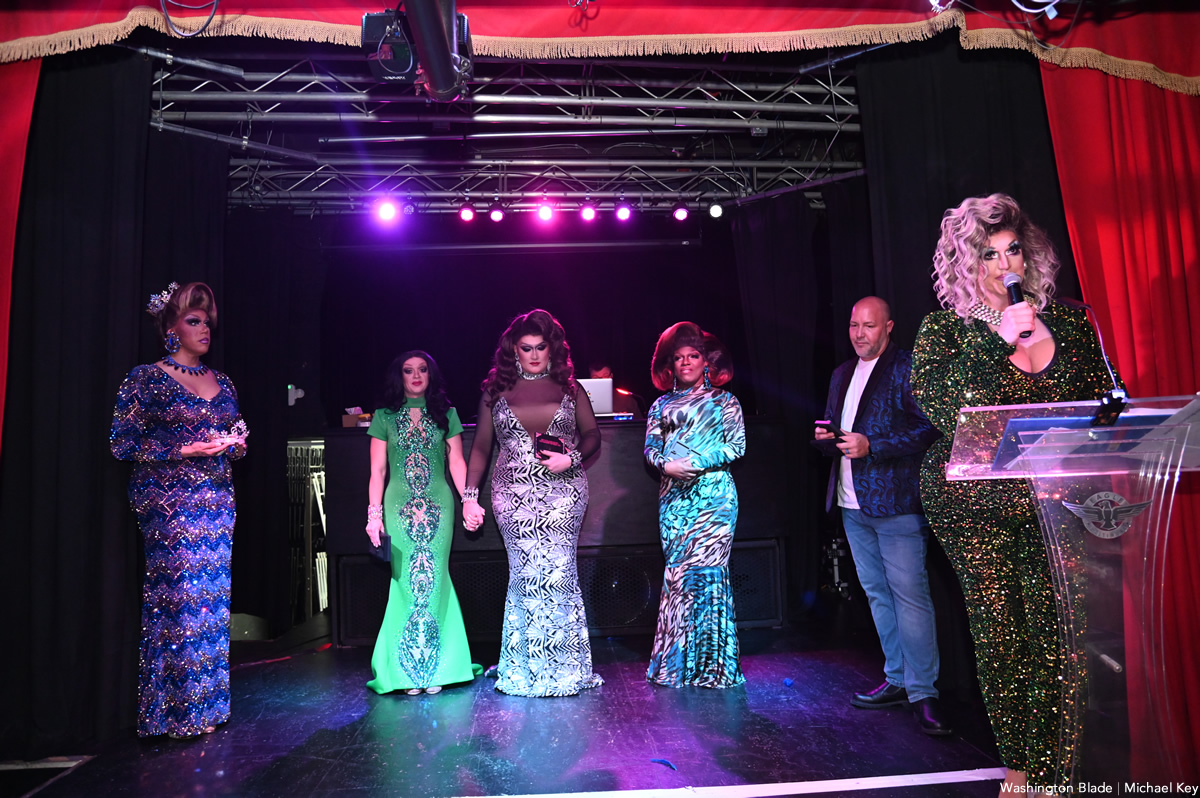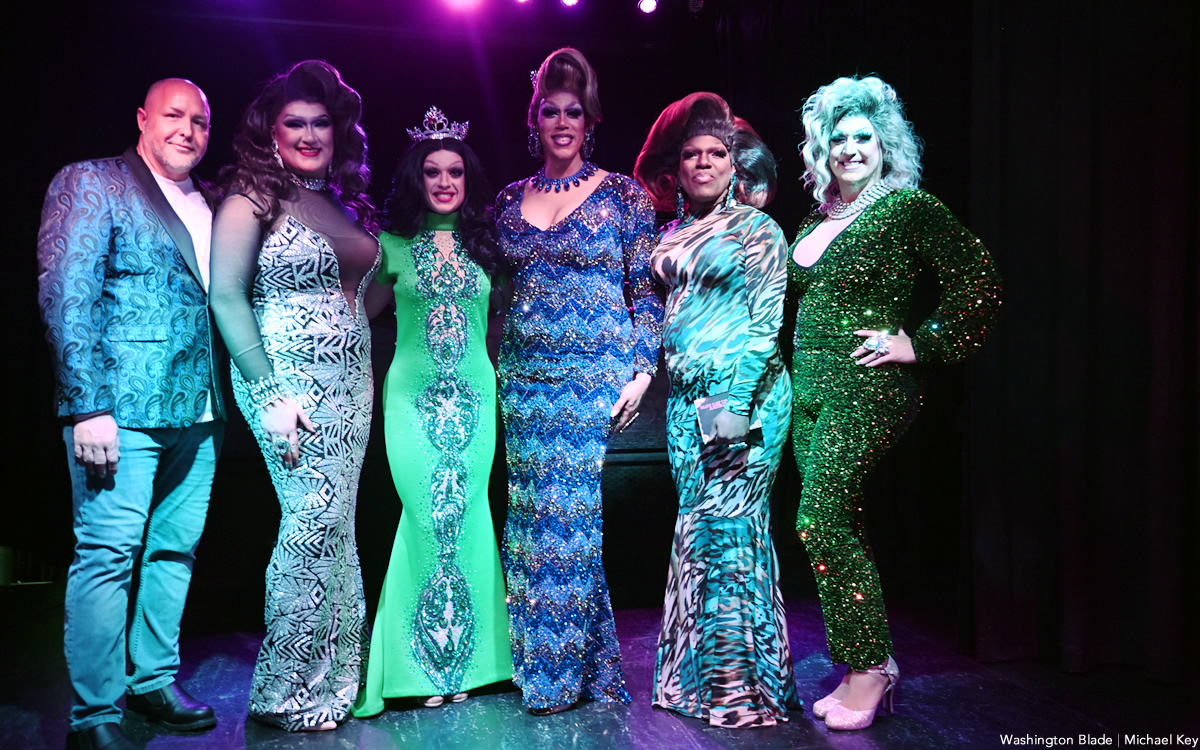 Covering Miss Charm City for @WashBlade at @EagleBaltimore . Stormi Skye takes the crown pic.twitter.com/muykQqiET6

— Michael Patrick Key (@MichaelKeyWB) March 25, 2023
Trans women banned from track and field, intersex athletes restricted
World Athletics Council policy to go into effect March 31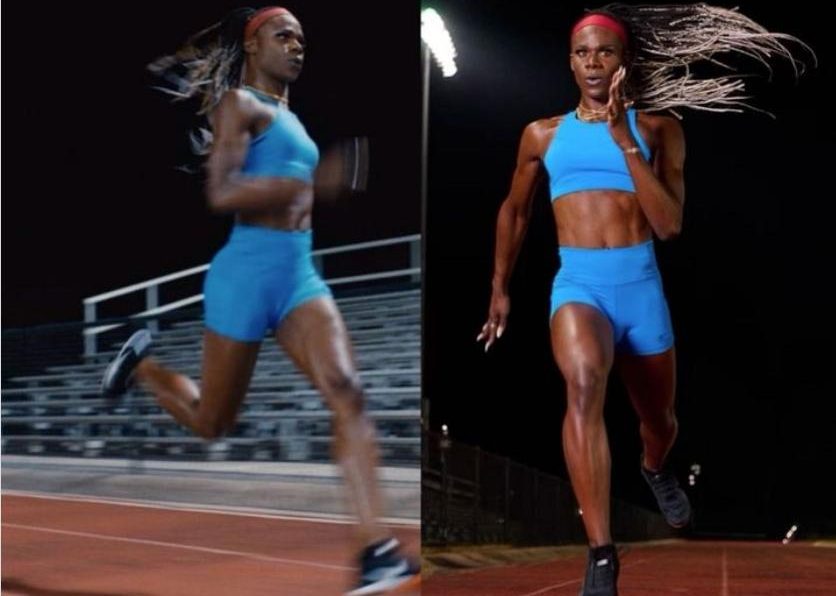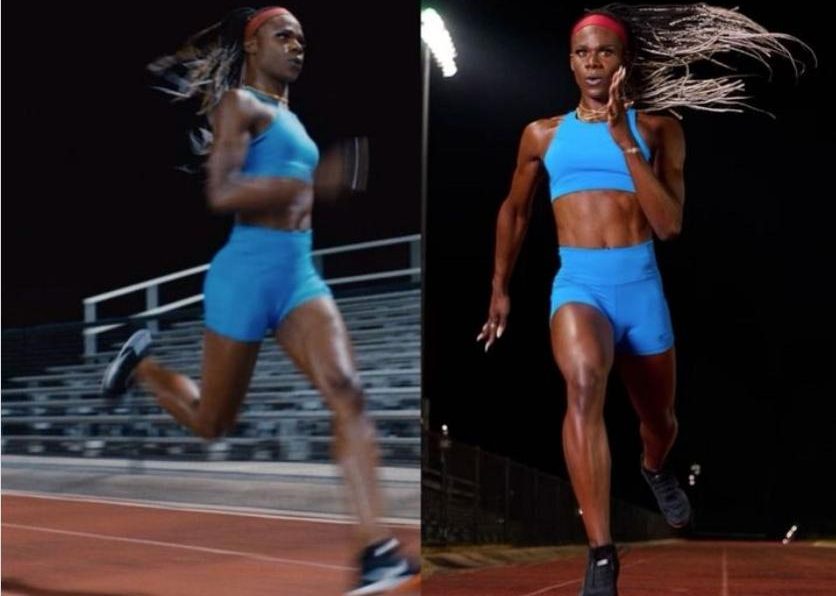 The organization that makes the rules for track and field meets around the world declared Thursday it will bar transgender women who have experienced male puberty from competing, a move that was anticipated following a similar trans ban issued last year by the governing body for world swimming.
As the Associated Press noted, at this moment there are zero trans women competing at the elite level of track and field. But the edict, which the World Athletics Council announced will take effect on the Transgender Day of Visibility, March 31, is crushing news for one hopeful.
In May 2019, CeCé Telfer won the 400m hurdles at the Division II championships and became the first out trans woman to win an NCAA title. She's been training ever since for her shot at the Olympics, despite being ruled ineligible for Beijing at the trials in 2021. The Jamaican-American had set a goal of qualifying for Paris in 2024. But the World Athletics ban ends that dream.
Telfer tweeted Thursday, "It feels as though the world stopped moving."
It feels as though the world stopped moving…

— CeCe Telfer (@CeceTelfer) March 23, 2023
Another ruling by the group will likely mean no shot at the Olympics for another Black woman athlete, two-time gold medalist Caster Semenya. The South African track icon is not trans, but because of her higher than typical testosterone levels, she has been barred from competing in her signature event, the 800m. World Athletics took that from her around the same time Telfer made history, in May 2019.
The group issued an eligibility ruling that prohibits female athletes like Semenya who have Differences in Sexual Development from competing in women's events, from the 400m to one mile (1600m), unless they reduce their testosterone levels. So, Semenya chose to run in longer events than she did previously. She finished 13th in her qualifying heat at 5,000 meters at world championships last year as she worked to adapt to longer distances, in preparation for Paris.
"I'm in the adaptation phase, and my body is starting to fit with it. I'm just enjoying myself at the moment, and things will fall into place at the right time," the South African runner told the AP.
That time may now never come. On Thursday, World Athletics announced athletes who have DSD will have to undergo hormone-suppressing treatment and maintain a testosterone level of below 2.5nmol/L for 24 months, in order to be eligible to compete in any event in the female category.
Semenya vowed following the 2019 ruling that she would never again take any testosterone suppressing medication, terming the rules discriminatory and unfair.
This new rule could impact not only Semenya but also as many as a dozen other elite runners, World Athletics President Sebastian Coe said. Among them, Olympic 200-meter silver medalist Christine Mboma of Namibia, who won a silver medal in Tokyo two years ago but didn't compete last year because of an injury. Mboma has not publicly stated whether she would be willing to undergo hormone therapy.
Like Semenya, Olympic 800-meter silver medalist Francine Niyonsaba of Burundi has said she will not undergo hormone suppression.
Even though Niyonsaba, Mboma and Semenya are not trans like Telfer and former Connecticut high school track athletes Andraya Yearwood and Terry Miller — who have been targeted in federal court by opponents of inclusion — there is one thing all these women have in common: They are all women of color, and all targeted for being too fast because of their natural gifts.