D.C. Council committee approves 2 LGBT bills
Takes action on surrogacy parenting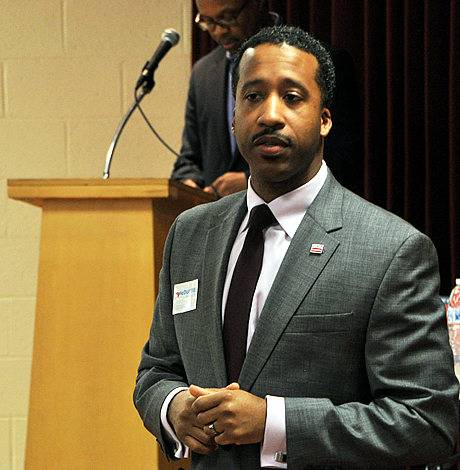 The D.C. Council's Judiciary Committee on Wednesday voted unanimously to approve two LGBT supportive bills related to surrogacy parenting and the appropriate identification of the gender identity of a D.C. resident on their death certificate.
The first bill, the Collaborative Reproduction Amendment Act of 2016, calls for repealing what activists call an archaic city law that criminalizes surrogacy parenting agreements. Such agreements, which are legal in nearly all other states, usually consist of an arrangement in which one or more persons, typically a married infertile couple, contract with a woman to gestate the child for them and to relinquish the child to them after birth.
Gay male couples seeking to have children have also entered into surrogacy parenting arrangements in other states and, due to D.C.'s existing law, cannot do so.
The bill approved by the committee on Wednesday, in addition to repealing the existing law, establishes a new set of standards and requirements facilitating surrogacy agreements in the District.
"It is long past time that the District joins the vast majority of states in allowing surrogacy agreements," said D.C. Council member Kenyan McDuffie, chair of the Judiciary Committee. "The bill adopts best practices and model provisions from other states to anticipate many of the issues that could arise during surrogacy, including strong legal protections for both surrogates and parents," he said.
The second bill, the Death Certificate Gender Identity Recognition Amendment Act of 2016, "allows an individual's gender identity to be properly reflected on their death certificate," according to a statement released by McDuffie's office.
"The current process records an individual's 'sex' as it is reported to the Vital Records Division of the Department of Health, but there is no procedure to alert officials that the individual's gender identity differs from what was reported," the statement says.
Transgender activists, who support the bill, have said it is needed to prevent hostile relatives or uninformed friends from misidentifying a transgender person's chosen gender identity at the time of death.
"In case of conflicting information from sources, the death certificate shall be based on documentation that memorializes the decedent's gender transition," the bill states. "If documentation is not available, it shall be based on information from individuals most familiar with the decedent's gender identity at the time of death," the bill says.
Woman in standoff with Fairfax police charged with kidnapping ex-girlfriend
Incident began in Laurel, Md. led to shutdown of Richmond Highway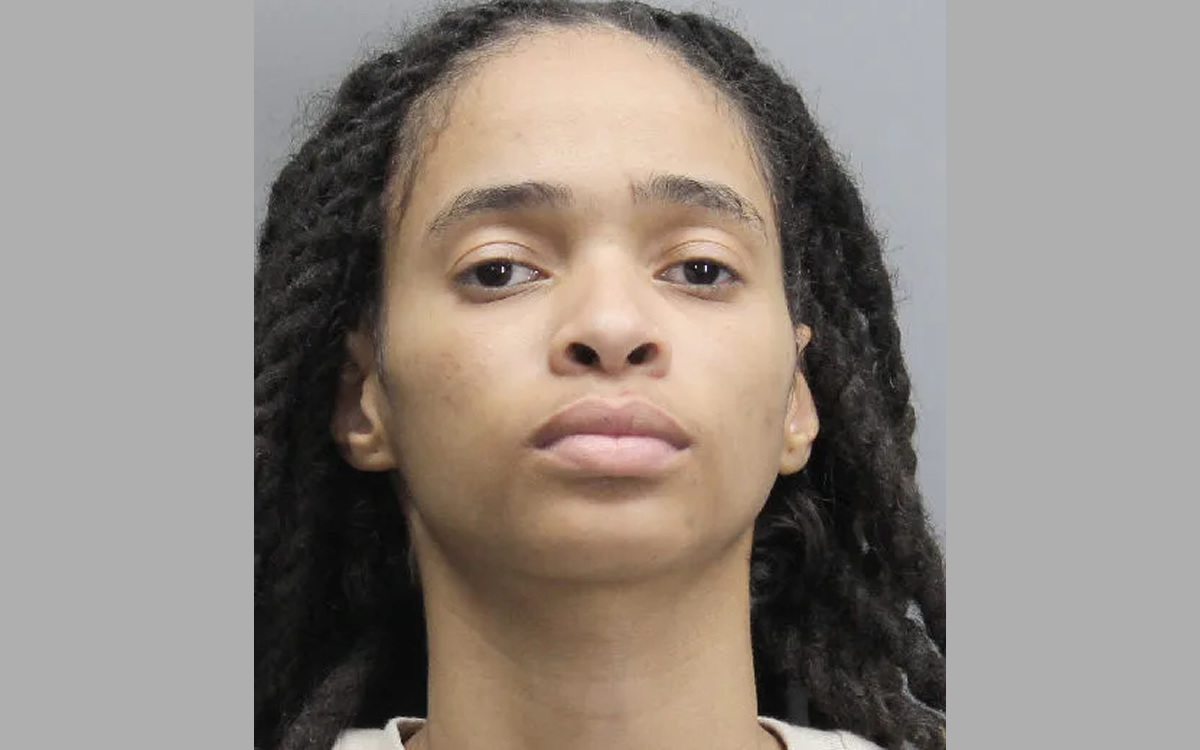 A 29-year-old woman armed with a gun in her car who was engaged in a standoff with police on Richmond Highway in the Hybla Valley section of Fairfax, Va., for at least 34 hours before surrendering to police has been charged with kidnapping her ex-girlfriend.
According to statements released by Fairfax County and Laurel, Md., police, Brittany A. Copelin, a resident of Charles County, Md., allegedly kidnapped her former girlfriend, Lauren Kingsbury, 25, outside Kingsbury's home in Laurel on March 24 and reportedly drove her to a destination in Fairfax before Kingsbury was able to escape from her ex-girlfriend.
The Fairfax police statement, released on March 30, says Fairfax police received a tip that Copelin, who was reported missing by the Charles County, Md., Sheriff's Office, might be located around the 7200 block of Fordson Road in Alexandria. When officers arrived at that location they were approached by Kingsbury, who told them she had been abducted by Copelin.
After searching the area, the officers found the 2016 Jeep SUV that Copelin had been driving in a parking lot along the 7300 block of Richmond Highway, the statement says. It says the officers attempted to stop the jeep, but it drove away, prompting the officers to engage in a "short pursuit" until the Jeep stopped again on a service road on Richmond Highway near Arlington Boulevard.
"Copelin displayed a firearm to officers and refused to exit the Jeep," the statement says. "To ensure the safety of our community, our officers and Copelin, Richmond Highway was closed between Lockheed Blvd. and Boswell Ave.," the statement continues. "Officers from our Special Operations Division and Crisis Negotiations Team responded to work to peacefully resolve the situation."
After more than 30 hours of negotiations with Copeland and with support from Alexandria police, Virginia State Police and George Mason University Police, Copelin surrendered and was taken into custody Thursday morning, March 30, according to the statement.
"She was then taken to the Adult Detention Center where she was charged with two counts of abduction, two counts of use of a firearm in commission of a felony, and felon in possession of a firearm," the statement says. It says she was being held without bond.
Fairfax County Police Chief Kevin Davis said crisis negotiators and clinicians were in contact with Copelin during the standoff, and that Copelin was experiencing a mental health crisis, NBC 4 Washington reported.
Laurel, Md., police issued their own statement saying they became involved in the case when Lauren Kingsbury's mother reported her daughter missing on March 26. The statement says the mother reported her daughter was last seen through surveillance camera video "leaving her residence on Friday, March 24, 2023, in the company of Ms. Copelin."
The statement adds, "Detectives from our Criminal Investigations Division are still in the investigative stages of establishing what happened in the days leading up to the kidnapping and during the time Ms. Kingsbury was missing."
The statement says Laurel police have charged Copelin with Kidnapping, Home Invasion, First Degree Assault, Second Degree Assault, Third Degree Burglary, Firearm Use in the Commission of a Felony, Loaded Handgun on Person, and False imprisonment.
"The Laurel Police Department commends the Fairfax County Police Department for their commitment and perseverance in finding a peaceful resolution in bringing Ms. Copelin into custody," the statement concludes. "We are grateful that Ms. Kingsbury has been returned to her family. We would also like to thank Ms. Kingsbury's family for their continued cooperation and determination in bringing their loved one home," it says.
Neither Copelin's attorney nor Lauren Kingsbury could immediately be reached for comment.
Gay former College Park mayor indicted on 80 counts of child porn
Grand jury adds 24 additional counts of felony 'intent to distribute' allegations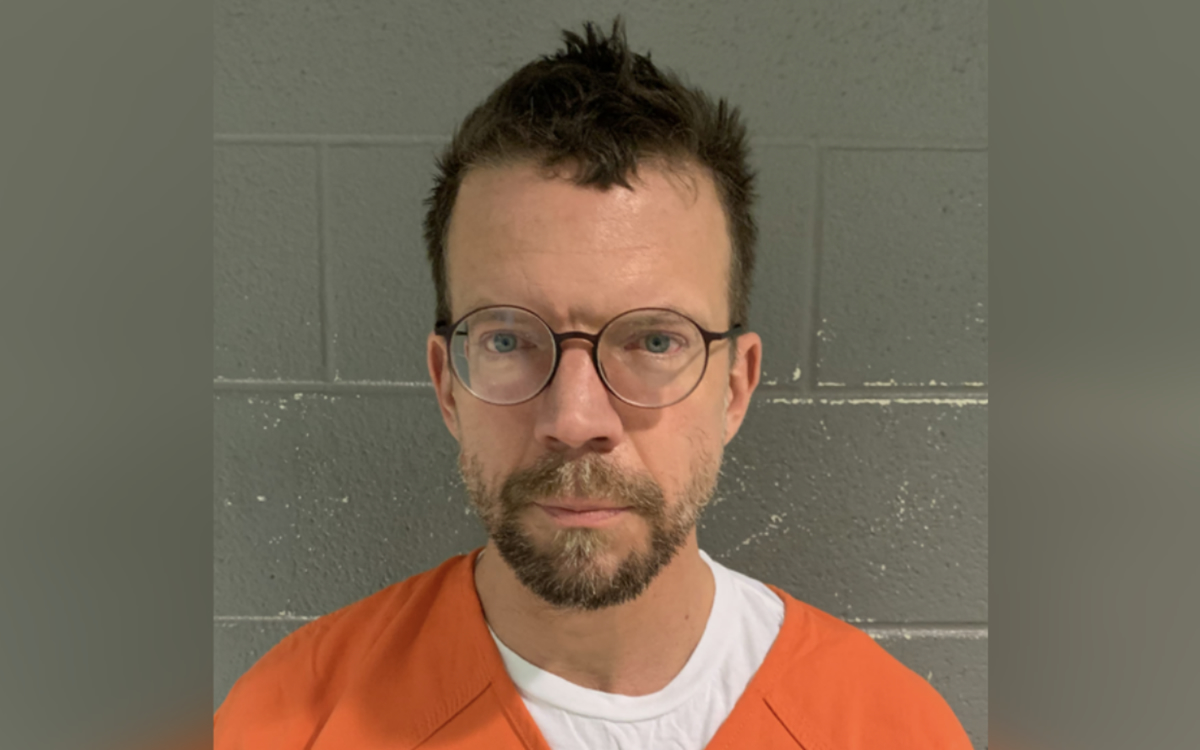 A Prince George's County, Md., grand jury on March 28 issued an indictment charging gay former College Park mayor Patrick Wojahn with 80 counts of possession and intent to distribute child pornography.
The indictment comes just under four weeks after Prince George's County police announced on March 2 that they had arrested Wojahn, 47, on 56 counts of possession and distribution of "child exploitive material."
The former mayor and longtime LGBTQ rights advocate has been held in jail since the time of his arrest after a judge on March 6 denied his request for bail.
Police charging documents said Wojahn allegedly had uploaded and/or shared at least 56 videos or still images on the social media app Kik depicting explicit sexual acts between adult men and prepubescent boys, depicting prepubescent boys engaging in sex with each other or engaging in masturbation.
The initial charges filed against Wojahn by police and prosecutors with the Prince George's County State's Attorney's Office included 40 misdemeanor counts of possession of child pornography and 16 felony counts of intent to distribute child porn, comprising a total of 56 counts.
But this week, Prince George's County State's Attorney Aisha Braveboy, the lead prosecutor in the case, issued a statement saying the grand jury on March 28 handed down 24 new counts of intent to distribute child porn.
The grand jury's action, which usually comes at the request of prosecutors, brought the total number of counts against Wojahn to 80 – 40 for misdemeanor possession allegations and 40 for felony intent to distribute allegations.
"This is an unprecedented case in our county in which a former elected official has been accused of a crime of this nature," Braveboy said in her statement. "The charges contained in the indictment are serious, and we will continue to work with law enforcement to investigate and follow any new leads that may be uncovered," she said.
"It is important to note that the defendant is presumed innocent, and my office will continue to focus on achieving justice for the victims in this case," Braveboy said.
At the time of his arrest, Wojahn issued his own statement announcing he had resigned from his position as mayor and was cooperating with authorities in their investigation into the charges against him. "I have cooperated fully, and will continue to cooperate fully," he wrote.
Wojahn added, "I am stepping away to deal with my own mental health. I ask that you continue to keep me and my family in your prayers."
In a charging document filed in court, P.G. County police said at the time of his arrest that Wojahn waived his Miranda rights to remain silent and provided police with a statement acknowledging having downloaded files containing child pornography.
Court records show Wojahn is scheduled to appear for a preliminary hearing following the indictment on April 21 in Prince George's County Circuit Court in Upper Marlboro.
"The indictment was an expected next step in the case, which will now proceed in Circuit Court," Wojahn's attorney, David Moyse, told the Washington Blade in a brief statement. "Mr. Wojahn continues to cooperate with authorities and focus on his own mental health during this process," Moyse said.
Wojahn's arrest came as a shock to his colleagues on the College Park City Council, on which he served for eight years before winning election as mayor in 2016. The arrest also stunned LGBTQ rights advocates in D.C. and across the country, who had praised Wojahn's advocacy work both locally and nationally for LGBTQ equality.
D.C. man charged in murder of trans teen outside Maryland bar
Victim's family, police disagree over whether incident was hate crime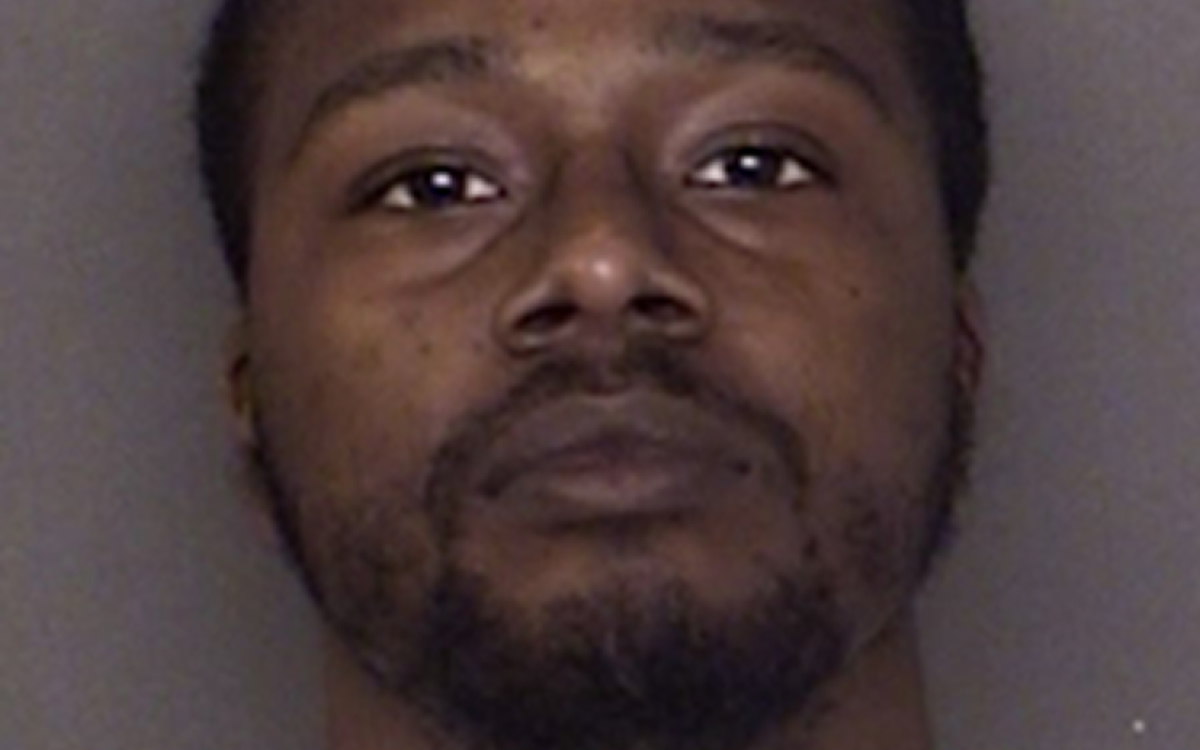 The St. Mary's County, Md., Sheriff's Office announced on Wednesday that it has charged a 29-year-old D.C. man with the March 24 shooting death of an 18-year-old transgender woman outside a bar in Mechanicsville, Md.
In an earlier announcement last week, the St. Mary's Sheriff's Office said Tasiyah Woodland of Lexington Park, Md., was found shot to death shortly after 1 a.m. in a parking lot outside the Big Dogs in Paradise bar and grill after "some type of confrontation" occurred.
The earlier announcement said investigators did not believe Woodland had been targeted for the murder because of her gender identity, although Woodland's family members disputed that claim, saying they believed the murder was a hate crime.
In its announcement on Wednesday, March 29, the Sheriff's Office said its Criminal Investigations Division on March 24 – the day of the murder – identified District resident Darryl Carlton Parks Jr. as a suspect in the case. Later that same day investigators obtained an arrest warrant for Parks, the announcement says.
On Tuesday, March 28, according to the latest announcement, the Sheriff's investigators along with the assistance of the D.C. police Homicide Unit, located and apprehended Parks on the arrest warrant. He is being held in D.C. while he awaits extradition to St. Mary's County, the announcement says.
It says Parks has been charged with First-Degree Murder, Second-Degree Murder, Firearm Use/Felony-Violent Crime, two counts of Reckless Endangerment from Car, and Illegal Possession of a Regulated Firearm.
The latest announcement does not disclose whether Sheriff's Office investigators have determined a motive for the 18-year-old trans woman's murder.
Woodland's sister, Ty'aliyah Woodland, told News 4 Washington that she and members of her family believe the killing was a hate crime based, in part, on the fact that Woodland had been subjected to "hate" in the recent past because of her gender identity. Ty'aliyah Woodland told News 4 Washington that her sister was an outspoken person who sometimes got others upset.
"She was one of a kind. She had no filter. She told you what it was and what it wasn't, and nobody like that," Ty'aliyah Woodland told the TV news station. "I mean, she was the true definition of living life to the fullest."
Sheriff's Office spokesperson Jason Babcock told the Washington Blade on Wednesday that there were multiple witnesses who informed investigators that Tasiyah Woodland had been inside the Big Dogs in Paradise bar and reported a confrontation took place after Woodland left the bar and entered the parking lot.
"When she came back out there was some kind of confrontation between the suspect and the victim that led to the shooting," Babcock said. "But they were not in a relationship, and the investigation has determined that the victim's gender identity was not a factor in the shooting," he said.
Babcock added that investigators determined the shooting took place while suspect Park was inside his own car, leading to one of the charges being Reckless Endangerment from Car.
"The Sheriff's Office thanks the community for its assistance in this investigation and urges anyone with additional information to contact Deputy David Lawrence at 301-475-4200, ext. 78130," the latest statement released by the office says.
In its earlier statement prior to the announcement this week of an arrest in the case, the Sheriff's Office said its investigators had reached out to the victim's family and to the LGBTQ community while its investigation was still under way.
It said the investigators had been "in regular contact" with members of Woodland's family to offer support and updates on the investigation.
"The Sheriff's Office has also been in contact with members of PFLAG Southern Maryland and the LGBTQ+ community to address concerns of personal and public safety," the earlier statement said. "At this time, it does not appear that Woodland was targeted because of her gender identity," it said.
PFLAG, or Parents and Friends of Lesbians and Gays, is a national organization with chapters in states and cities across the country.
Under Maryland law, people under the legal drinking age of 21 are allowed to patronize bars and other places that serve alcohol if they do not consume an alcoholic beverage. The Sheriff's Office has said it was investigating whether Woodland was served alcohol, News 4 Washington reports.