LGBT groups urge Trump admin to keep trans protections
DOJ reined in effort to halt order against Obama-era guidance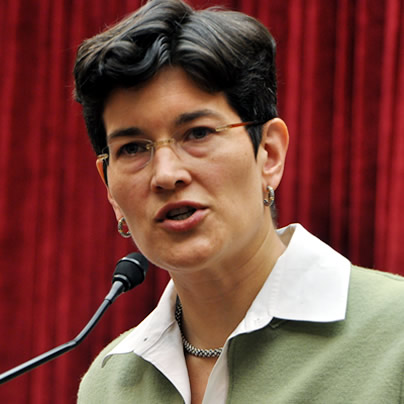 Following a signal from the U.S. Justice Department that guidance protecting transgender students may be on the chopping block, a trio of LGBT groups — as well as an LGBT-supportive women's organization — are calling on the Trump administration to keep the policy in place.
The letter, dated Feb. 13, is addressed to newly confirmed U.S. Attorney General Jeff Sessions and Education Secretary Betsy DeVos, who would be responsible for any decision to rescind the guidance.
"The Departments' guidance documents help educational institutions understand and comply with the law," the letter says. "Under Title IX, all forms of gender-based discrimination are prohibited unless specifically exempted by statute. This includes sexual violence, sexual harassment, and bullying and harassment based on gender. It also includes discrimination against the hundreds of thousands of students who were assigned one gender at birth but who live and attend school as another."
The letter was signed by Mara Keisling, executive director of the National Center for Transgender Equality; Nancy Duff Campbell and Marcia Greenberger, co-presidents of the National Women's Law Center; Eliza Byard, executive director of GLSEN; and Chad Griffin, president of the Human Rights Campaign.
In May, the Departments of Justice and Education under President Obama issued guidance saying schools are barred from discriminating against transgender students, including in bathroom use, under the prohibition of gender bias in Title IX of the Education Amendments of 1972. That means schools refusing to allow transgender students to use the restroom consistent with their gender identity are at risk of losing federal funds.
But legal challenges to the guidance quickly followed, led by Texas Attorney General Ken Paxton, who argued the Obama administration overextended its authority under Title IX. As a result, Judge Reed O'Connor placed a nationwide injunction on enforcement of the guidance, although the Obama administration appealed and requested a partial stay from the Fifth Circuit limiting the impact of the order.
Less than 48 hours after Sessions was confirmed as attorney general, the Justice Department filed a brief withdrawing its request for a partial stay on the order and is "currently considering how best to proceed in this appeal." That could be the first indication the Trump administration intends to rescind the guidance, which was among President Trump's anti-LGBT campaign promises.
Pointing to comments made by DeVos after confirmation in which she called for "acting justly, being compassionate and moving forward humbly on behalf of the future of our nation – America's students," the letter from LGBT advocates says a "withdrawal of this critical guidance would represent a major retreat from these commitments."
In response to the letter, spokespersons for the Justice Department and Education Department said the Trump administration has received letter and is reviewing it.
The White House hasn't responded to repeated requests from the Washington Blade to comment on whether President Trump supports the Justice Department's withdrawal of the request for a stay.
D.C. Rainbow History Project launches Trans History Initiative
$15,000 D.C. government grant funded project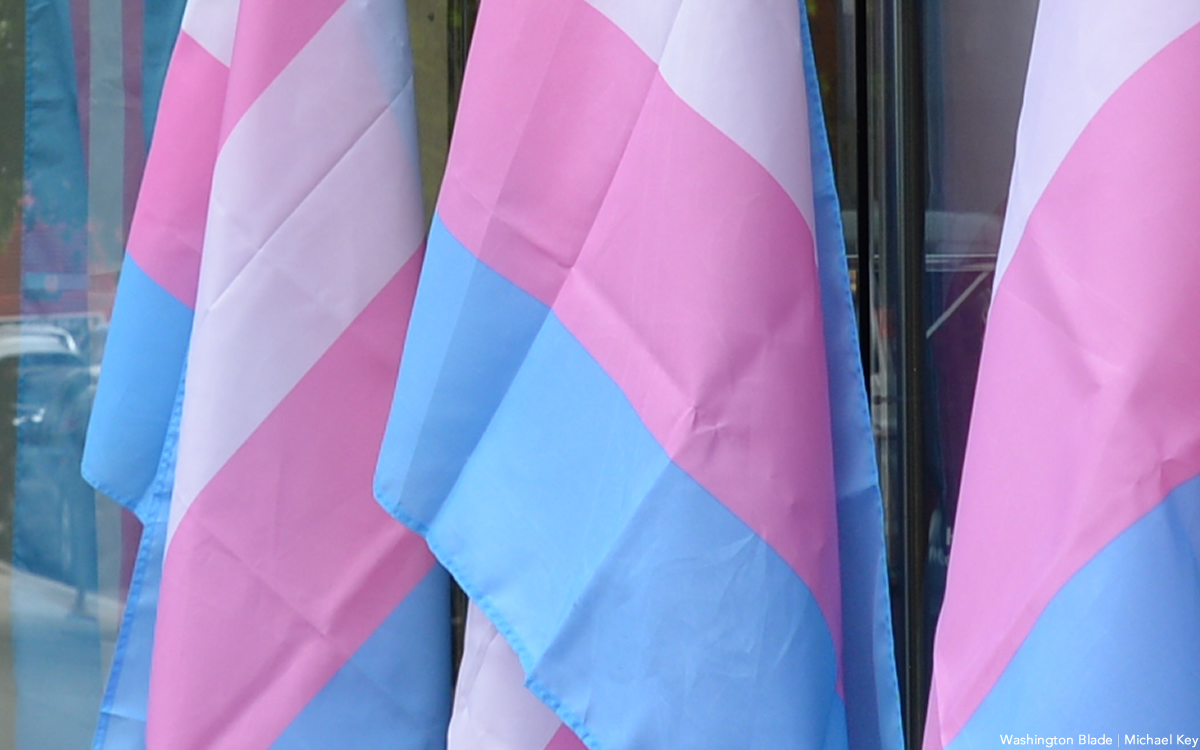 D.C.'s Rainbow History Project announced it has launched a new project called the Trans History Initiative "to better integrate the often-under-represented histories of trans people into RHP's existing programming."
In a statement announcing the new initiative, the LGBTQ history group says it has been awarded a $15,000 grant from D.C. Mayor Muriel Bowser's Office of LGBTQ Affairs to fund the project.
"The Trans History Initiative will help RHP deepen its connections with the Trans community through expanded efforts to preserve the history and cultural contributions of Washington-area trans communities," the statement says. "The Initiative was developed with RHP's trans members, trans community pioneers and trans board members," it says.
The statement says the grant will enable Rainbow History Project to hire one or more coordinators to "build on four exiting RHP programs: collecting oral histories; preserving archival documents; tracking timelines and historic places; and hosting public education panels."
According to the statement, the new trans initiative is in keeping with Rainbow History Project's long-standing mission.
"Since its founding in 2000, RHP's mission is to collect, preserve and promote an active knowledge of the history, arts and culture of metropolitan Washington, D.C.'s diverse LGBTQ communities," the statement says. "RHP strives to ensure that its collection, volunteer corps and programming reflect and represent the full diversity of those communities."
The statement also points out that due to longstanding bias and discrimination faced by transgender people it has been difficult to obtain information about their lives and accomplishments.
"Unfortunately, many trans people often left behind little record of their lives — and personal histories that do exist are often scrubbed of an individual's trans identity by society or even their own families," said Jeffrey Donahoe, RHP's director of oral history.
"This revisionism, both unintentional and intentional, makes it difficult for the broader community to understand and empathize with the struggles and successes of the Trans community," Donahoe said in the statement.
"The Trans History Initiative will counter this revisionism by giving another platform for trans people to tell their stories to the broader public," he said. "We need to ensure that trans narratives are not lost to the ravages of time but preserved as part of the historical record."
U.S. diplomat says negotiations to release Brittney Griner have stalled
WNBA star remains in Russian penal colony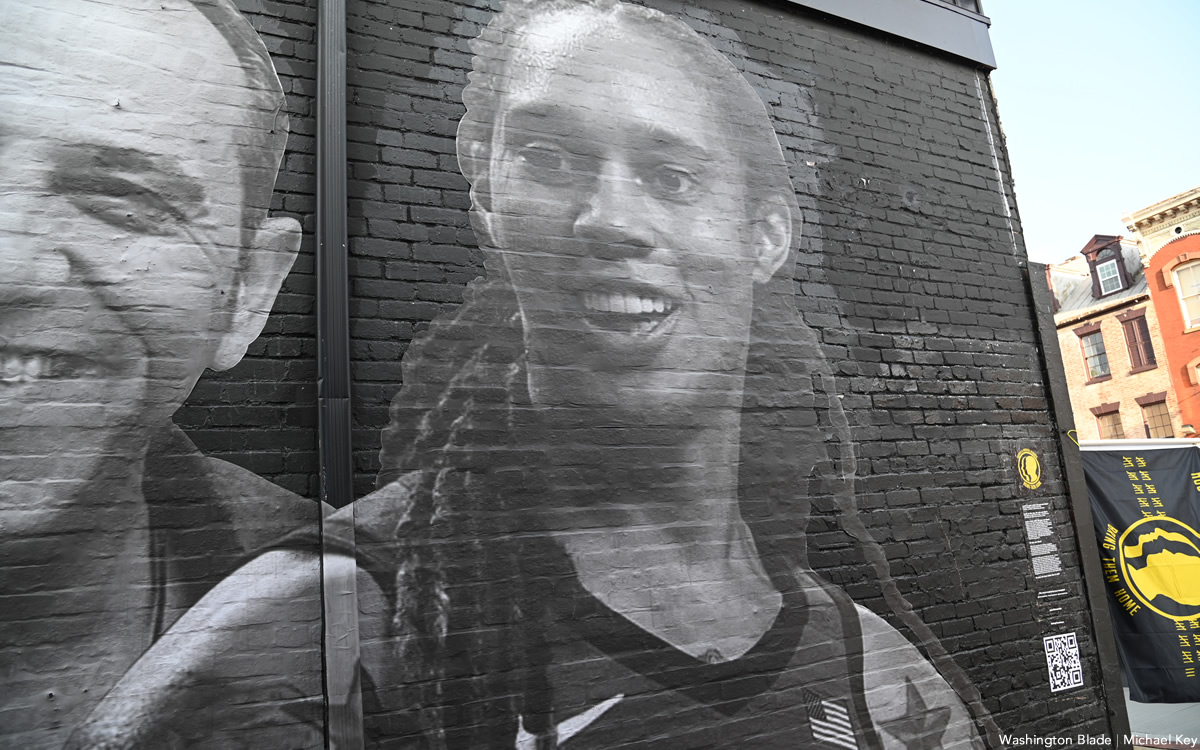 In remarks published Monday, Elizabeth Rood, the U.S. chargée d'affaires in Moscow, told Russia's state-owned RIA news agency that talks to free jailed Americans Brittney Griner and Paul Whelan were continuing through the "designated channel."
During the long ranging interview covering a variety of subjects, Rood was asked if she intended to visit the imprisoned WNBA star who is serving time in a Mordovian prison.
"Of course, we are going to do this as soon as the Russian authorities give us permission to visit Brittney Griner in the new colony where she was recently transferred," the American diplomat responded and in answer to a follow-up question regarding Griner's status. "As far as we understood from talking to her, she is healthy and doing as well as can be expected in her difficult circumstances."
RIA then focused on the negotiations asking for some of the details including the possibility of convicted arms dealer Viktor Bout being included in the "exchange list" in the potential prisoner swap deal between the Russian and American authorities.
"I can say that the United States continues to discuss with the Russian authorities through special channels the issue of the release of Brittney Griner and Paul Whelan. As we have already said, the United States has submitted a serious proposal for consideration. We finalized this proposal and offered alternatives. Unfortunately, the Russian Federation has so far received no serious response to these proposals, " the U.S. chargée d'affaires answered.
"However, I would like to emphasize that the main concern and the first priority of the U.S. Embassy is to ensure the well-being of the American citizens who are here. And the situation is not limited to the names of those who are mentioned in the media headlines — a number of American citizens are kept in Russian prisons. We are extremely concerned about the condition of each of them, and we continue to follow their affairs very closely and support them in every possible way," she added.
RIA then asked: "What did you mean by 'serious response' from Russia? Moscow has repeatedly stressed that the negotiations are being conducted through professional channels … What does the American side mean by "serious response"?
Rood answered telling RIA; "I mean, we have made a serious proposal that reflects our intention to take action to free American prisoners. We did not see a serious response from the Russian side to our proposal."
"By 'serious answer' do you mean consent?" RIA asked in a follow-up question.
"I mean an answer that would help us come to an agreement," she answered.
Biden calls Club Q owners as community grapples with aftermath
Focus on the Family headquarters vandalized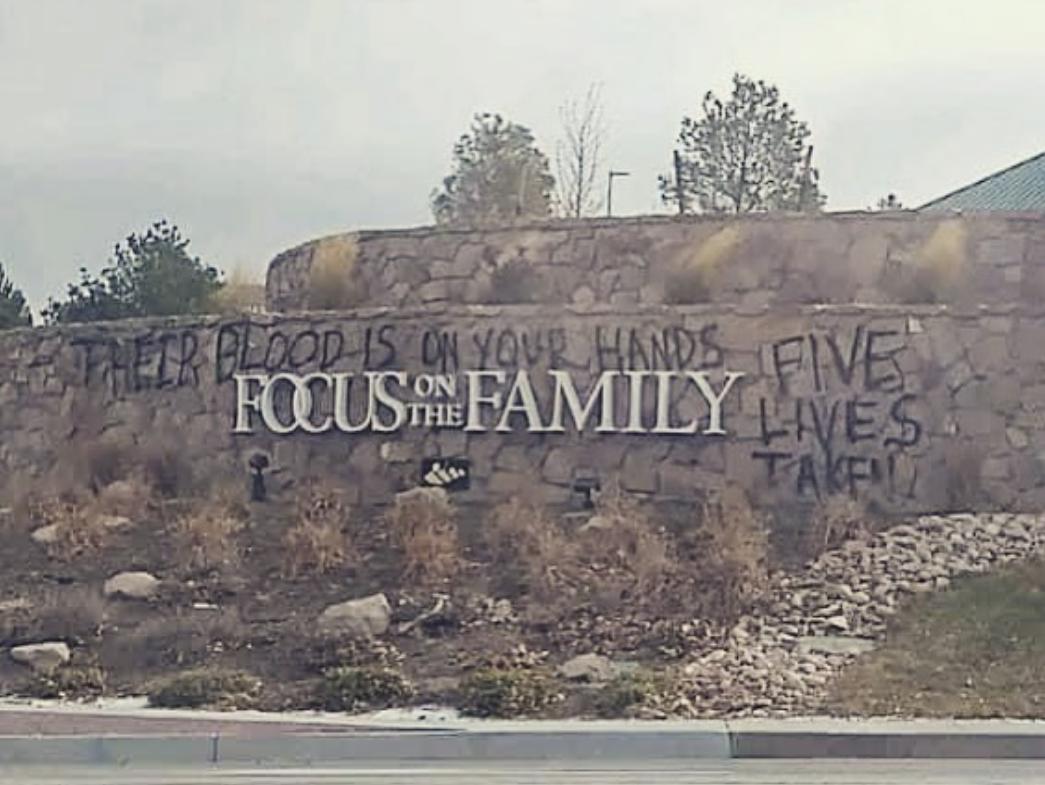 As the LGBTQ community continues to mourn the loss of the five people killed in last weekend's mass shooting, focus is now shifting to a reflection of anti-LGBTQ sentiment that has evolved from prejudice to incitement according to Nic Grzecka, a co-owner of Club Q.
In an interview with the Associated Press, one of his first since the chaos of the aftermath created by the mass-shooting, Grzecka said he believes the targeting of a drag queen event is connected to the art form being cast in a false light in recent months by right-wing activists and politicians who complain about the "sexualization" or "grooming" of children.
Even though general acceptance of the LGBTQ community has grown, this new dynamic has fostered a dangerous climate, he said.
"It's different to walk down the street holding my boyfriend's hand and getting spit at (as opposed to) a politician relating a drag queen to a groomer of their children," Grzecka said. "I would rather be spit on in the street than the hate get as bad as where we are today."
On Thursday, President Joe Biden spending the Thanksgiving holiday with the first lady and family members in Nantucket, Massachusetts, called Grzecka and Club Q co-owner Matthew Haynes.
The president and the first lady offered condolences and reiterated their support for the community as well as their commitment to fighting back against hate and gun violence. They also thanked the two men for the 'incredible contributions they have made and will continue to make to Colorado Springs.'
The president told reporters enroute to Nantucket, reflecting on the mass-shooting at the LGBTQ+ club and then another mass-shooting Tuesday, at a Walmart store when a night manager opened fire in a breakroom in Chesapeake, Va., killing six, and wounding at least half a dozen more, said he has plans to support a bill banning assault rifles during the lame-duck session before the next Congress is seated in January.
"I'm going to do it whenever — I got to make that assessment as I get in and start counting the votes," Biden said
As the memorial outside Club Q grows, more attention is now being focused on the needs of the survivors and others in the LGBTQ community in Colorado Springs affected by the mass-shooting.
An annual 'Friendsgiving' feast for the members of the LGBTQ community unable to spend time with relatives because of their being LGBTQ and which was normally held by the owners and staff of Club Q was shifted to a community dinner at the Colorado Springs MCC Church.
In an Instagram post, earlier in the week, Grzecka thanked Colorado Governor Jared Polis, state Attorney General Phil Weiser, Colorado Springs Police Chief Adrian Vasquez and city councilmember Nancy Henjum in whose district the LGBTQ club is located, "for your hard work to ensure there was a Crisis Center to service the Club Q and Colorado Springs community during the holiday."
Fallout over the shooting continues as anger mounts at what many in the LGBTQ community see as targeted hate amplified by a resurgence of anti-LGBTQ hate speech online and by right-wing media outlets and far-right figures such as Fox host Tucker Carlson.
Colorado Springs is also home to Focus on the Family, one of the largest anti-LGBTQ groups in the U.S. The Christian ministry group has opposed same-sex marriage, LGBTQ+ service in any branch of the U.S. armed forces and continues to advocate for the discredited practise of conversion therapy.
Late Thursday person or persons unknown vandalized the sign at the main entrance to the group's headquarters complex. "We went out there to investigate if there was a crime that took place," Colorado Springs Police Department spokesperson Sgt. Jason Ledbetter told the Gazette regarding the overnight incident. "There is no suspect information at this time."
In a Instagram post, Grzecka displayed a picture of the vandalized sign with graffiti spray painted in black reading; "Their blood is on your hands five lives taken."
In his message accompanying the picture, Grzecka noted:
Focus on the Family moved to our city in the 90's, was a large group behind pushing through Amendment 2 along with Colorado for family matters. People such as Dr. James Dobson and Will Perkins have spread a nasty, false and hurtful narrative about our LGBT community.
Amendment 2 was passed in 1992, and Colorado Springs (El Paso county) were the votes to pass the amendment, the same amendment that gave our city the nickname "hate city USA"
Words have consequences and your continuous false narrative about the LGBT community has consequences,
@focusonthefamily this message added to your sign has more truth to it than you may actually be able to understand.
This is not vandalism this is not an attack on Christian's. This message is just that a message that was delivered in a way to ensure you receive it.
@cityofcos, Mayor Suthers when can we meet to discuss how this type of anti-gay speech, is coming from our own backyard.
The Gazette also reported that people from around the nation are holding in-person and online fundraisers for victims and families of the Club Q mass shooting.
While the state has an official online donation site, the Colorado Healing Fund, a private online drive, also has become one of the largest appeals.
Good Judy Garage in Denver, an LGBTQ business, raised $25,000 in two hours after starting a GoFundMe drive on Sunday. The initial goal was upped to $50,000 and now is at $750,000, as donations continue to pour in. As of Friday, the amount collected was $761,707 raised.
Link to the GoFundMe: https://www.gofundme.com/f/support-for-the-club-q-families-and-survivors.