Comedian Lil Duval defends transphobic remarks, refuses to apologize
Transgender activist Janet Mock published a response essay in Allure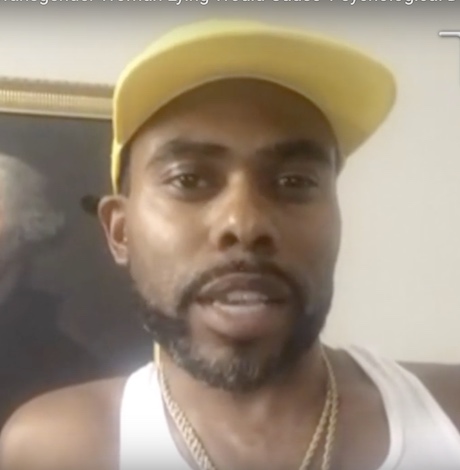 Lil Duval is defending the transphobic comments he made on "Breakfast Club" last week, which led to a Twitter hashtag campaign to boycott the popular morning radio show.
When asked how he would react if he found out he was dating a transgender woman, Duval responded that he would kill her.
Appearing on TMZ on Monday, Duval says his comments weren't transphobic and were about "power of choice."
"I said that because (the hosts) were saying, taking away someone's power of choice, and that's what you did," Duval says. "When you take away somebody's power of choice, it should be criminal.
He went on to say he doesn't have a problem with the LGBT community.
"I don't got no problem with transgender, I ain't got no problem with gay people. I got a problem with somebody trying to take something from me. That's psychological damage," Duval continued.
Host Charlamagne Tha God was also under fire when he was approached by transgender activists during his appearance at Politicon. Listeners were furious that the hosts of the show laughed along with Duval's jokes.
#Transgender community @Politicon telling @cthagod "We Are Not A Joke" over comments made @breakfastclubam #Politicon2017 #ResistHate @eqca pic.twitter.com/PgcDNchiQp

— Anthony (@hollywoodblvd1) July 30, 2017
Transgender activist Janet Mock penned a response essay to the "Breakfast Club" episode for Allure. Mock had appeared on the "Breakfast Club" to discuss transgender issues and her new book just days before Duval's appearance.
During Duval's interview, the hosts showed Duval the cover of Mock's book and prodded him to admit Mock is attractive.
"Nope. That ni**a doing his thing….ain't finna get me," Duval responded.
Mock made it clear she would not stand for being used "for laughs, vitriol, and a deeper call and justification for violence."
"Duval purposefully misgendered me (as the hosts laugh, thereby cosigning) in an attempt to put me in my place and erase my womanhood. Their fragile masculinity would not allow them to recognize a simple truth: I am an accomplished, beautiful black trans woman. Your willful ignorance will not stop me from being exactly who I am. My sisters and I are here and we exist, and you will not diminish our light and our brilliance," Mock writes.
She continued, "Until cis people — especially heteronormative men — are able to interrogate their own toxic masculinity and realize their own gender performance is literally killing trans women, cis men will continue to persecute trans women and blame them for their own deaths. If you think trans women should disclose and 'be honest,' then why don't you work on making the damn world safe for us to exist in the first place?"
Washington Spirit host largest halftime drag performance in NWSL history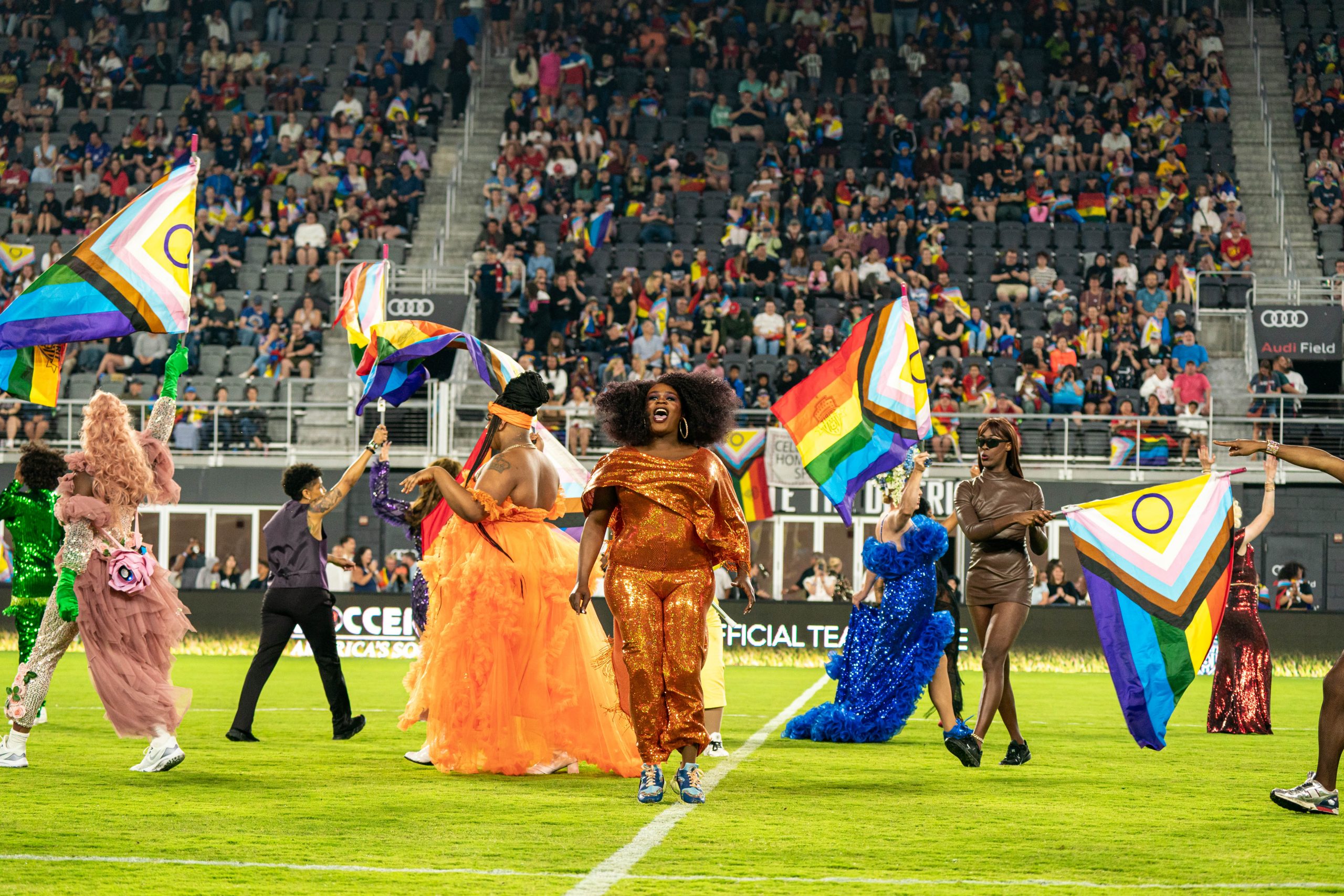 The Washington Spirit celebrated the LGBTQ+ community with the team's annual Pride Night at Audi Field this past Saturday. Highlighting that evening's Pride-themed festivities was a
halftime drag performance, featuring over a dozen drag performers from around the
DMV. It was the largest halftime drag performance in NWSL history.
Performers included: Shiqueeta Lee, KCByonce, Citrine the Queen, Elektra Gee, Kabuki Bukkake, Delila B. Lee, Capri Bloomingdale, Tara Ashleigh Austin, Gigi Couture, Dorsell Phinn, Tula, Twix the Drag Queen, Bootsy Omega, Princeza.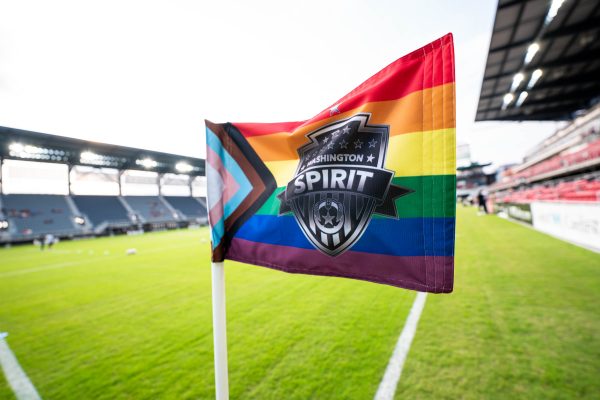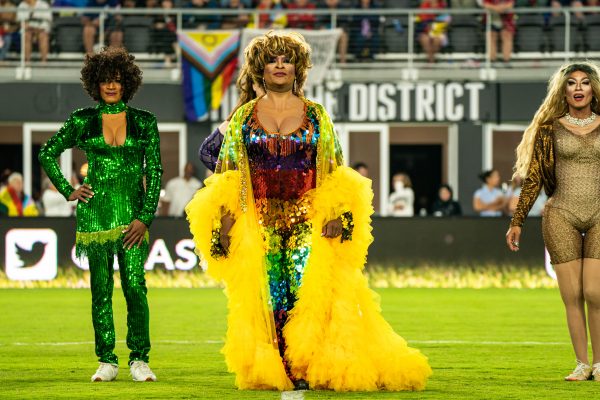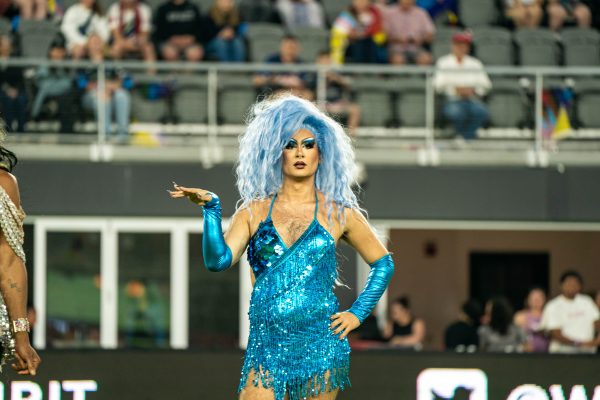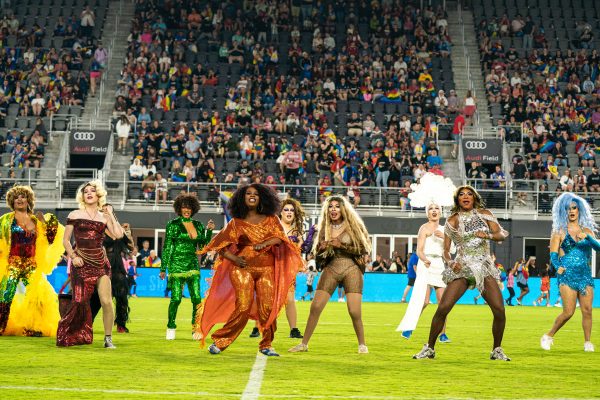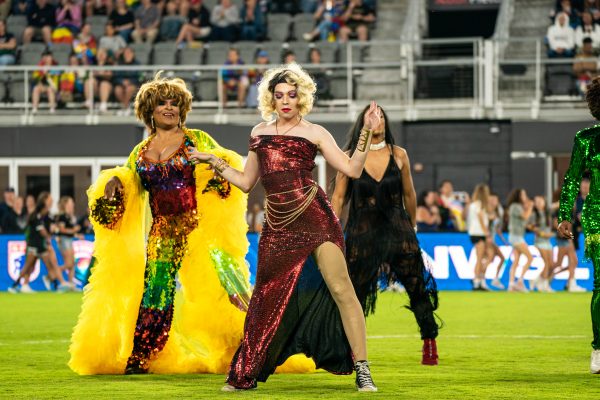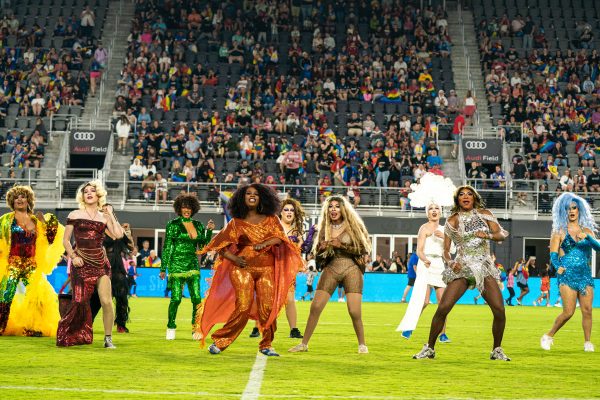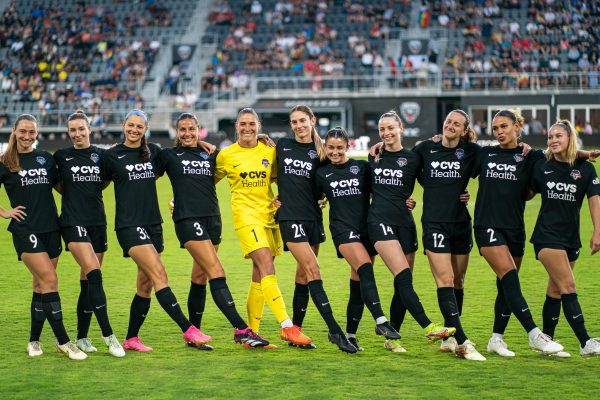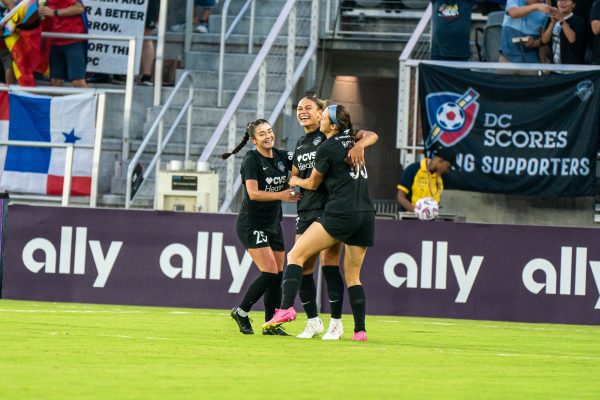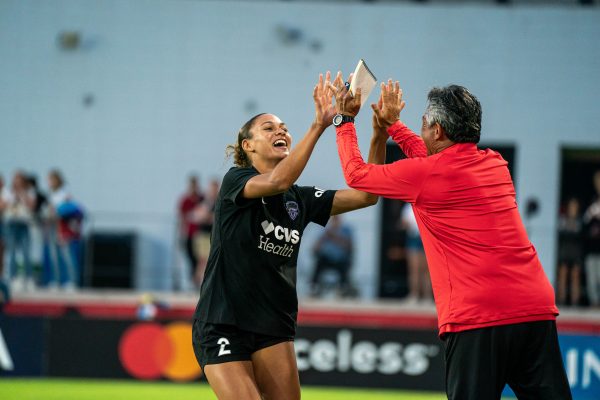 PHOTOS: Reston Pride
Annual LGBTQ celebration held at Lake Anne Plaza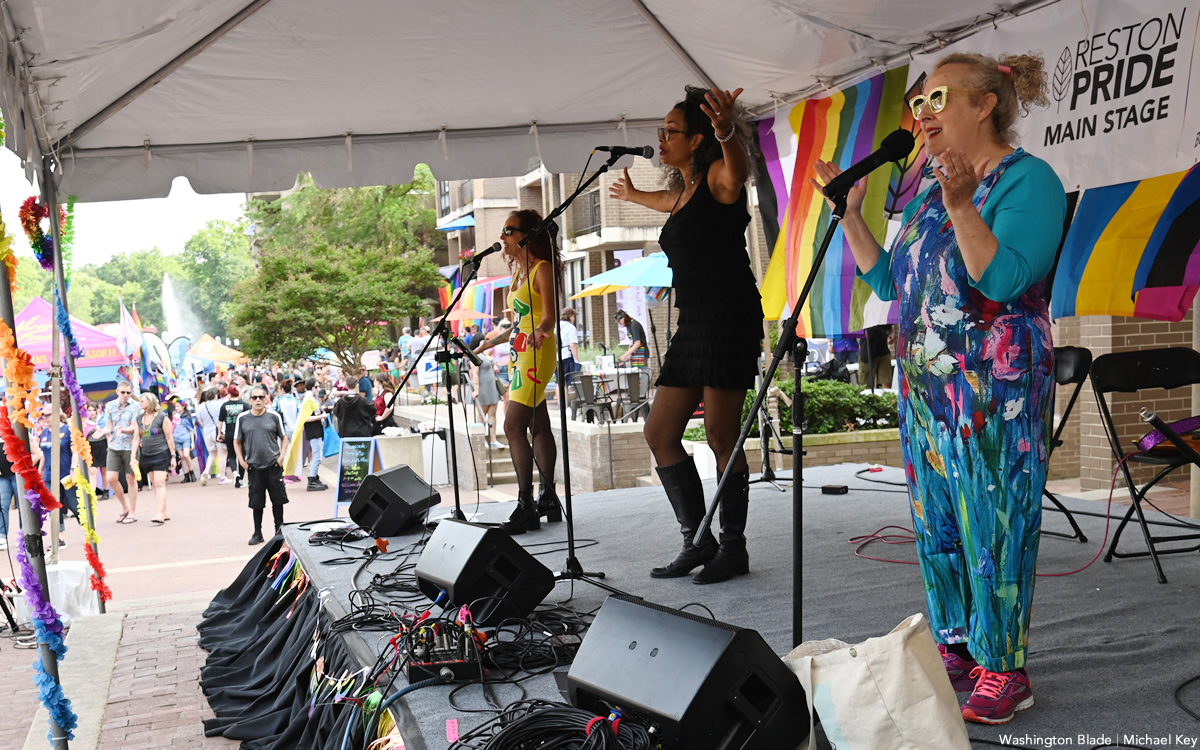 The 2023 Reston Pride Festival was held at Lake Anne Plaza in Reston, Va. on Saturday, June 3. The music group Betty was the headliner of the festival.
(Washington Blade photos by Michael Key)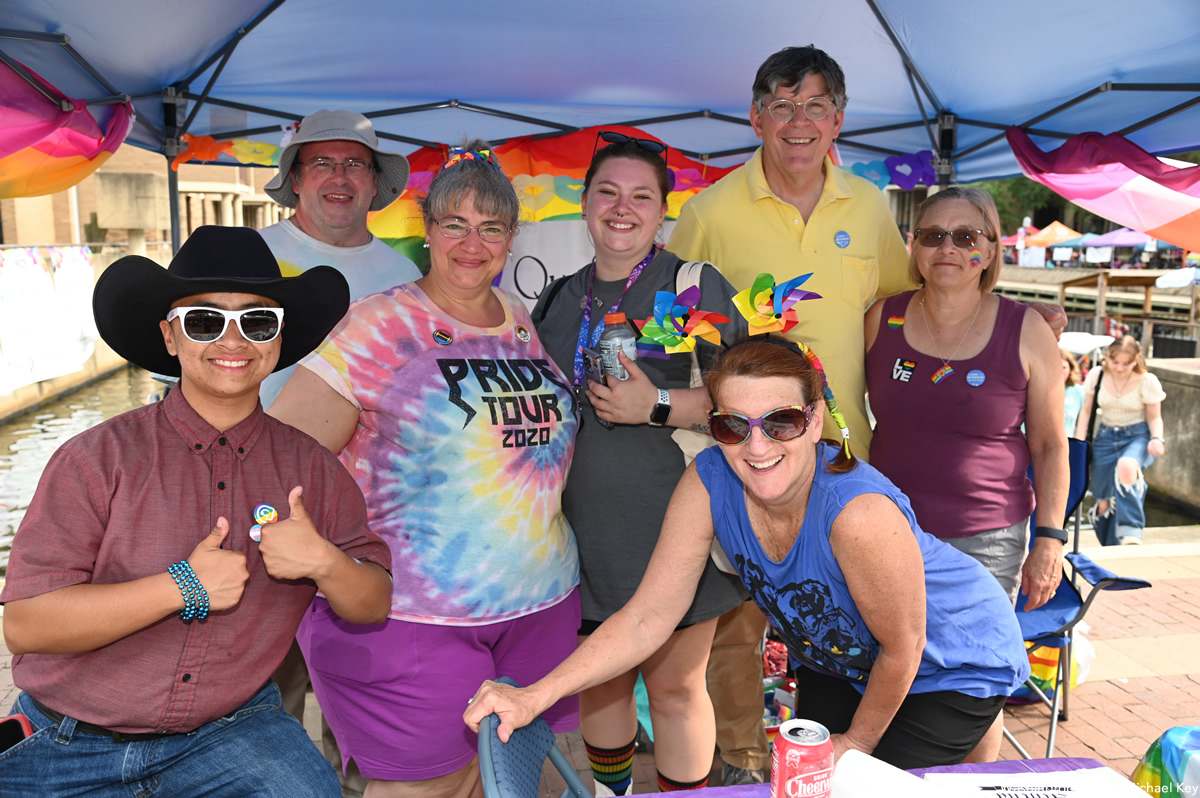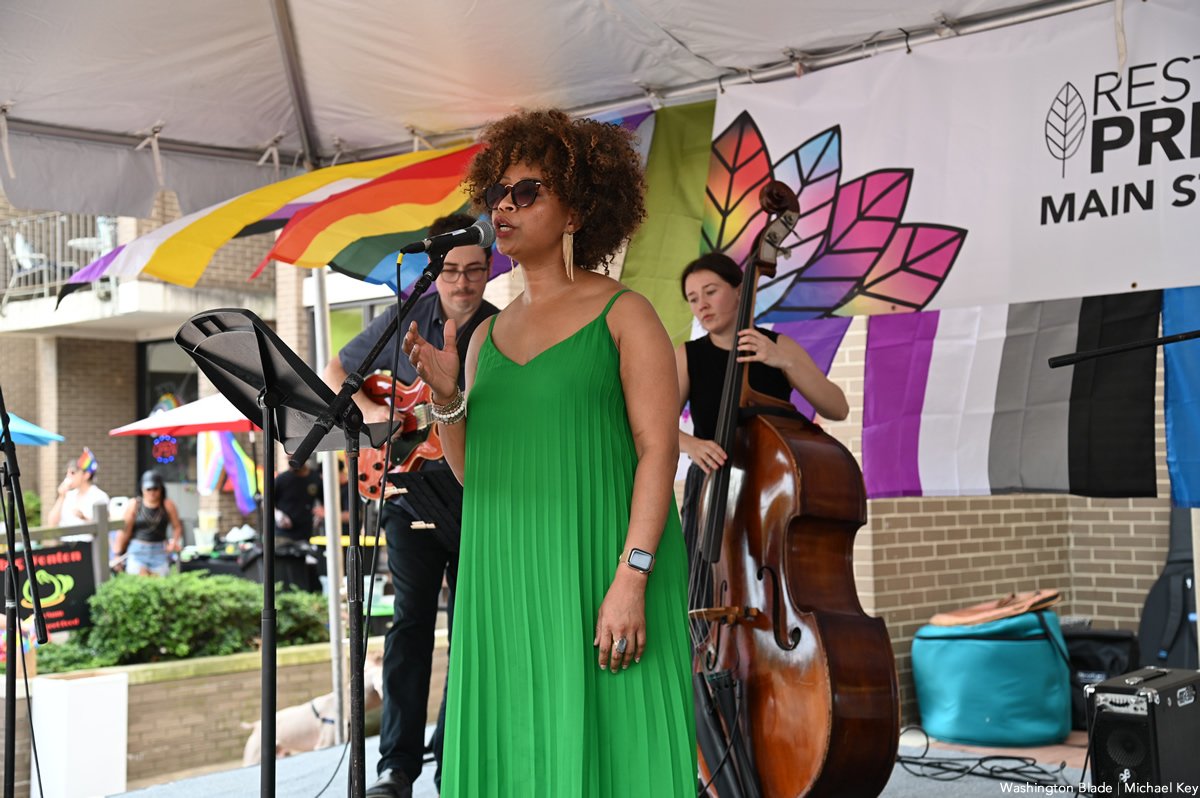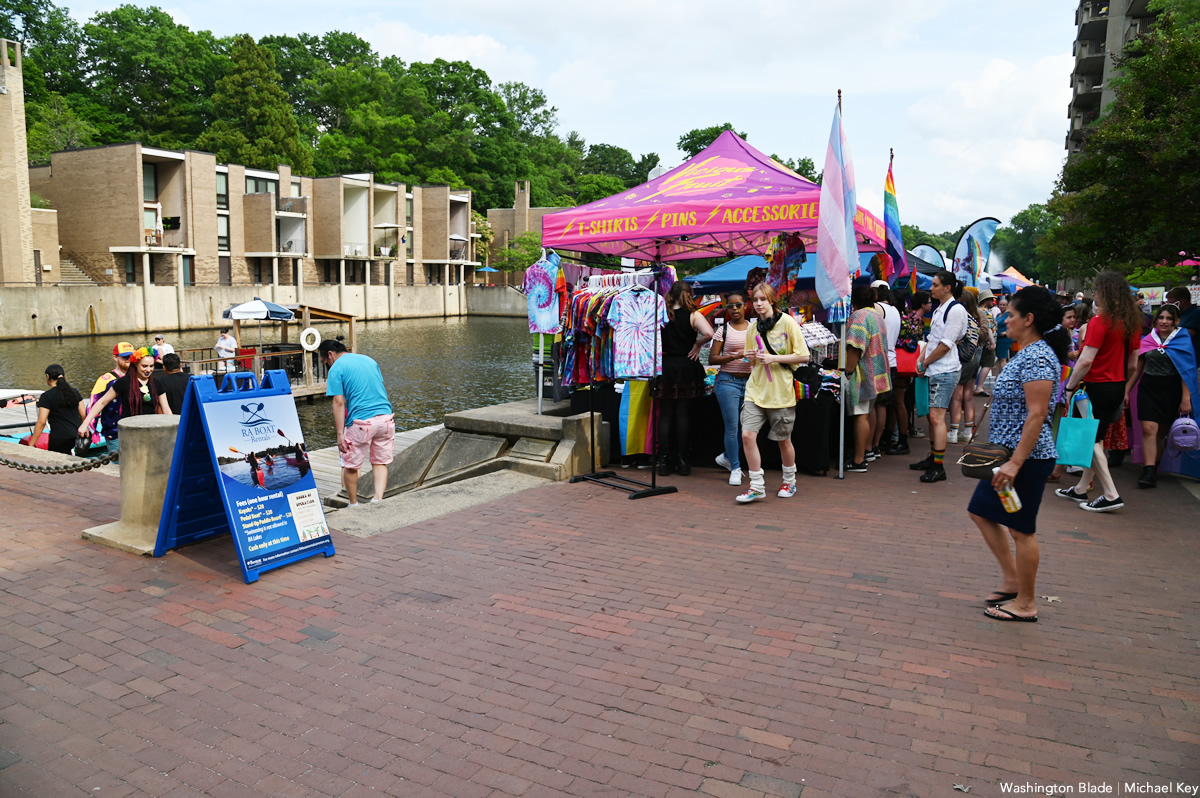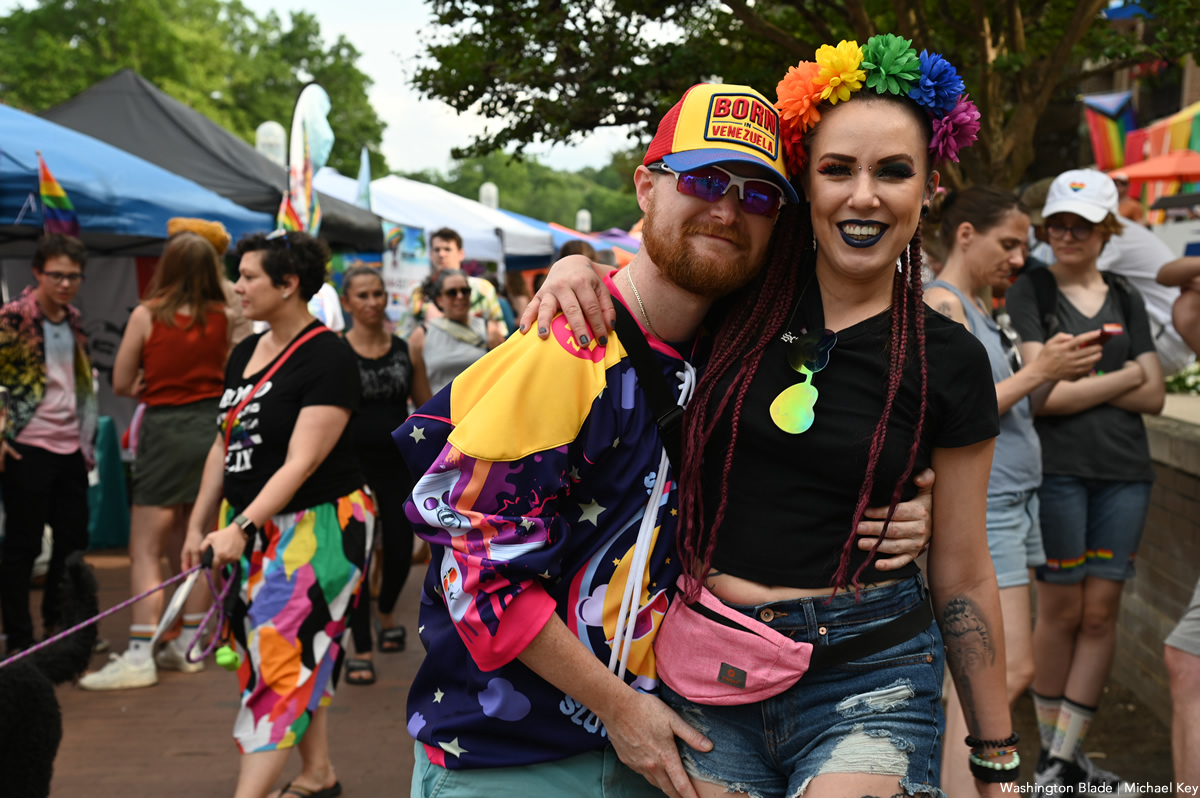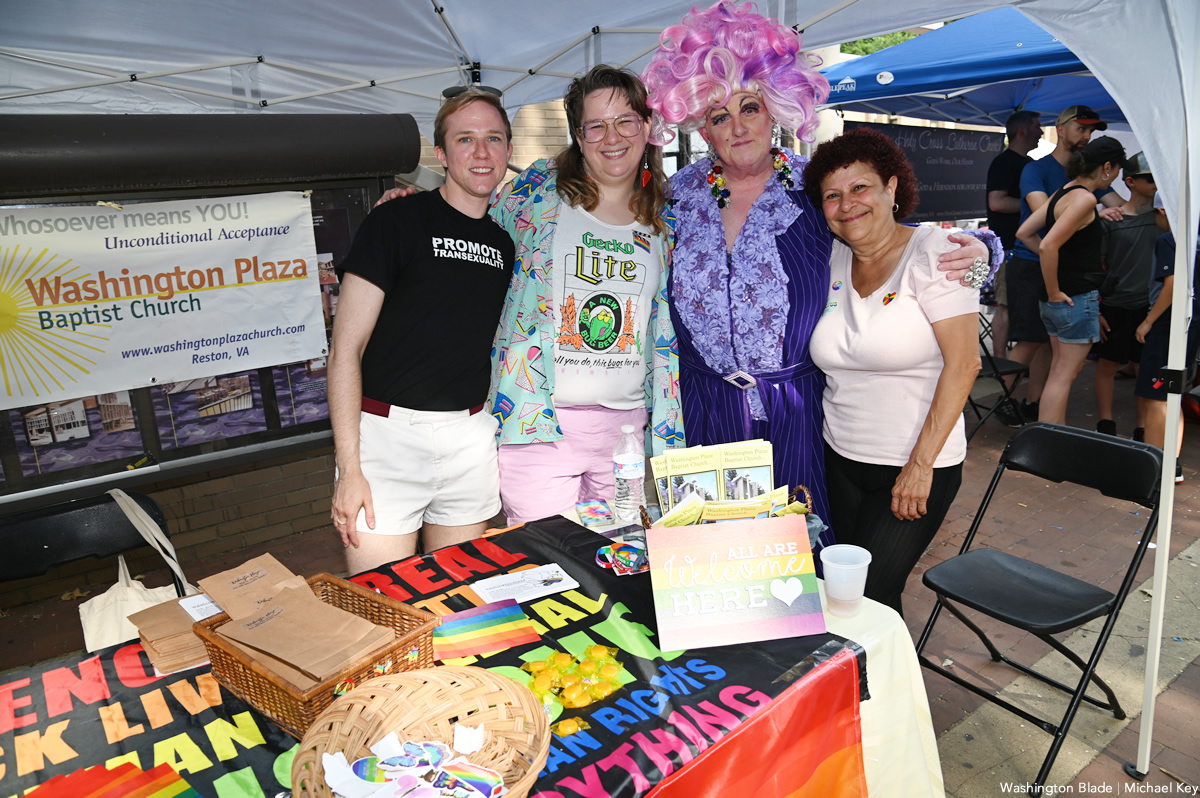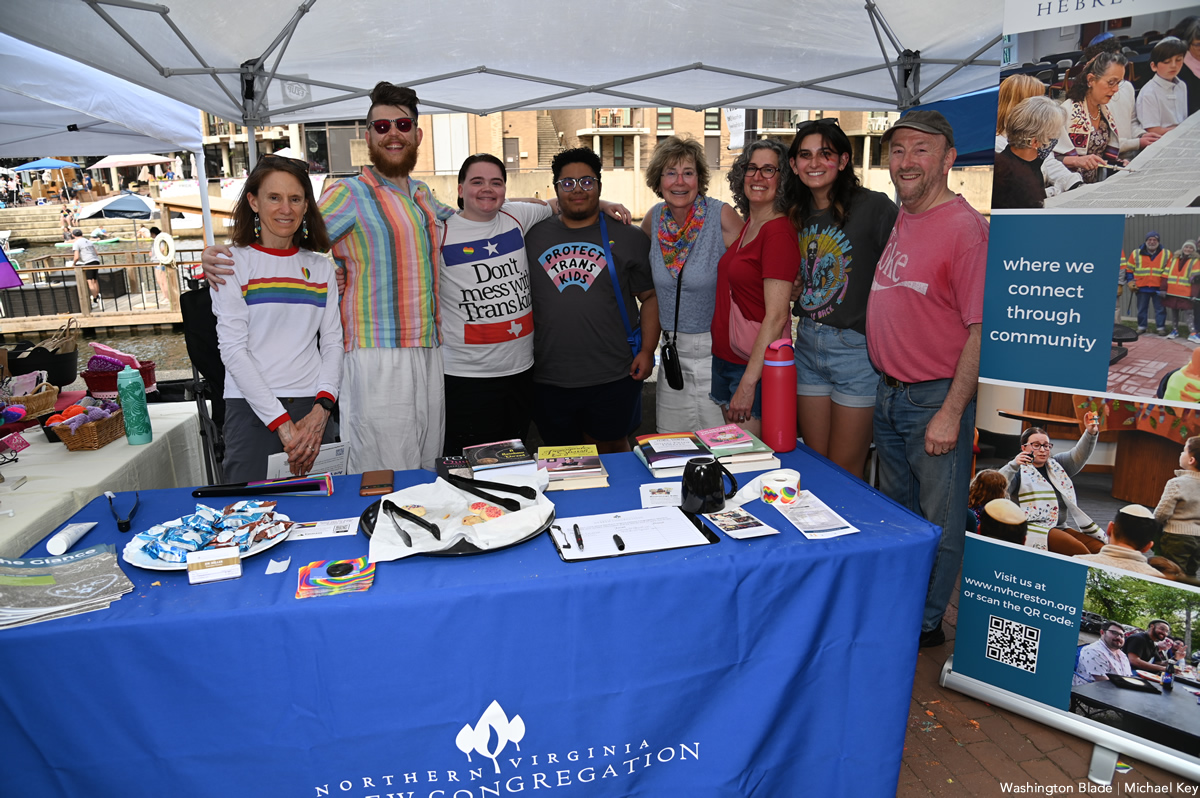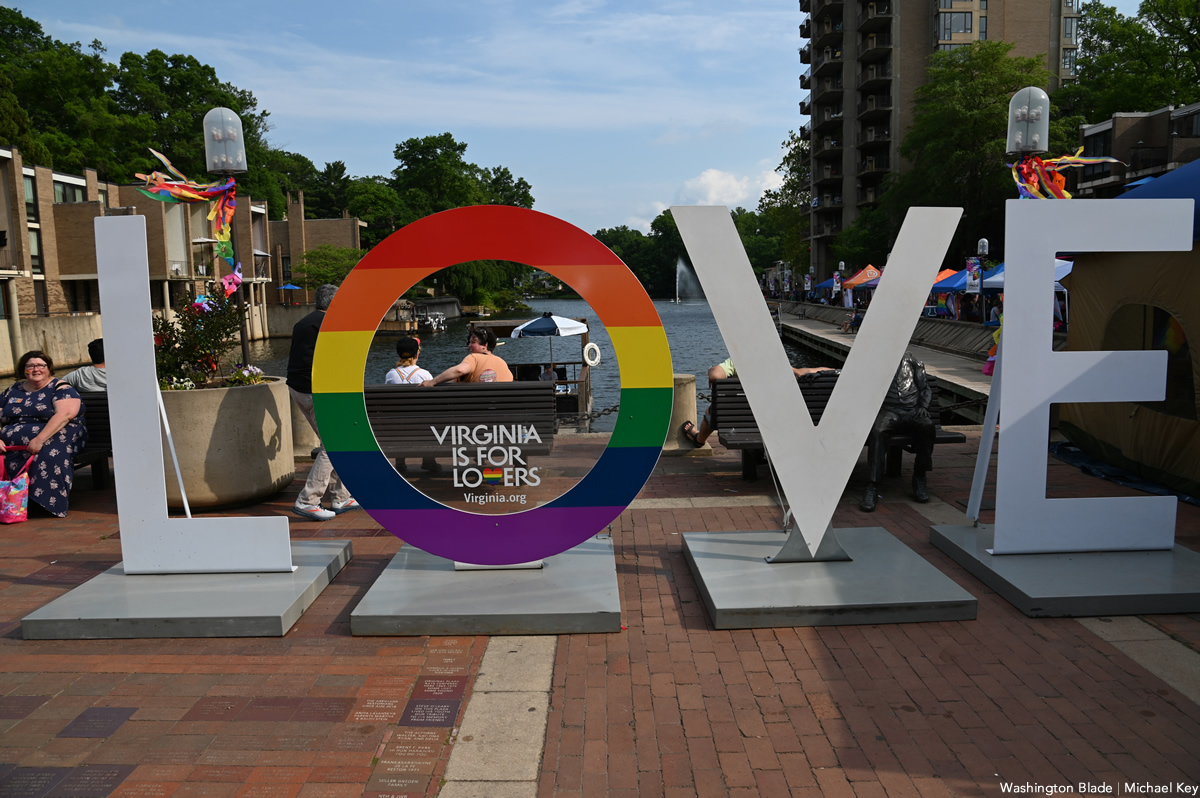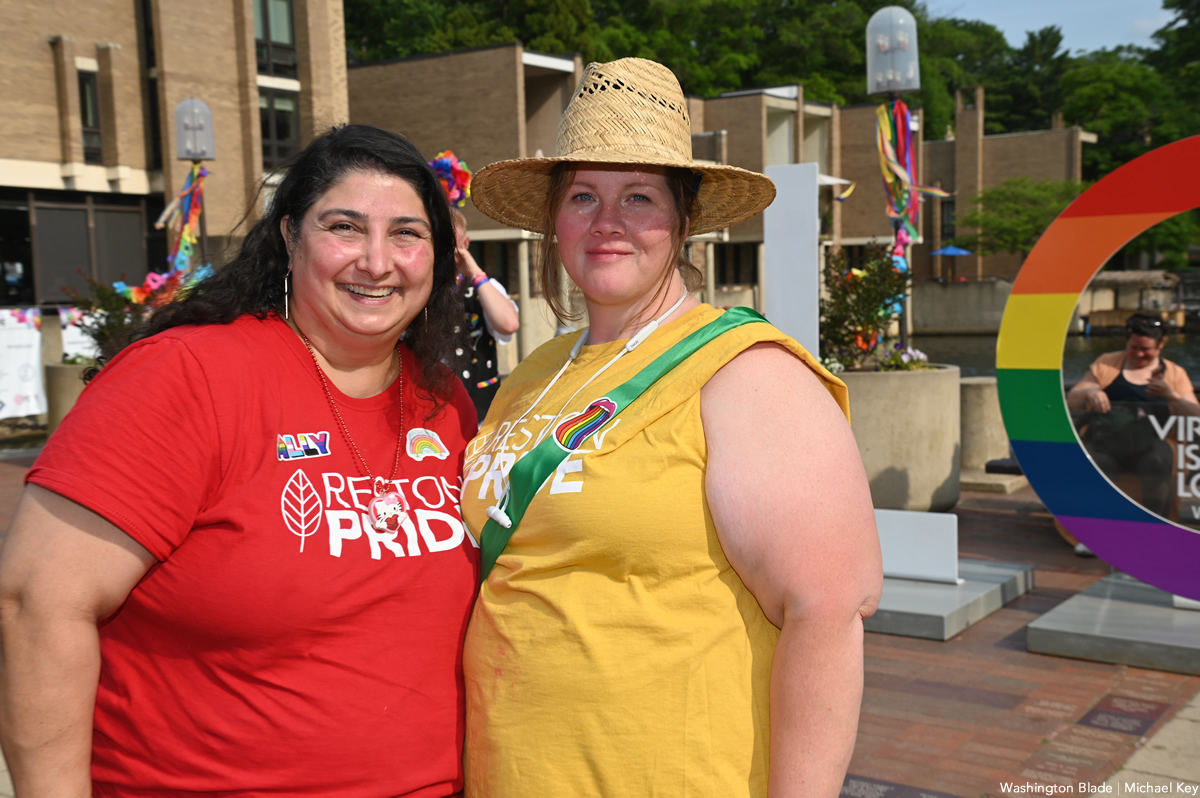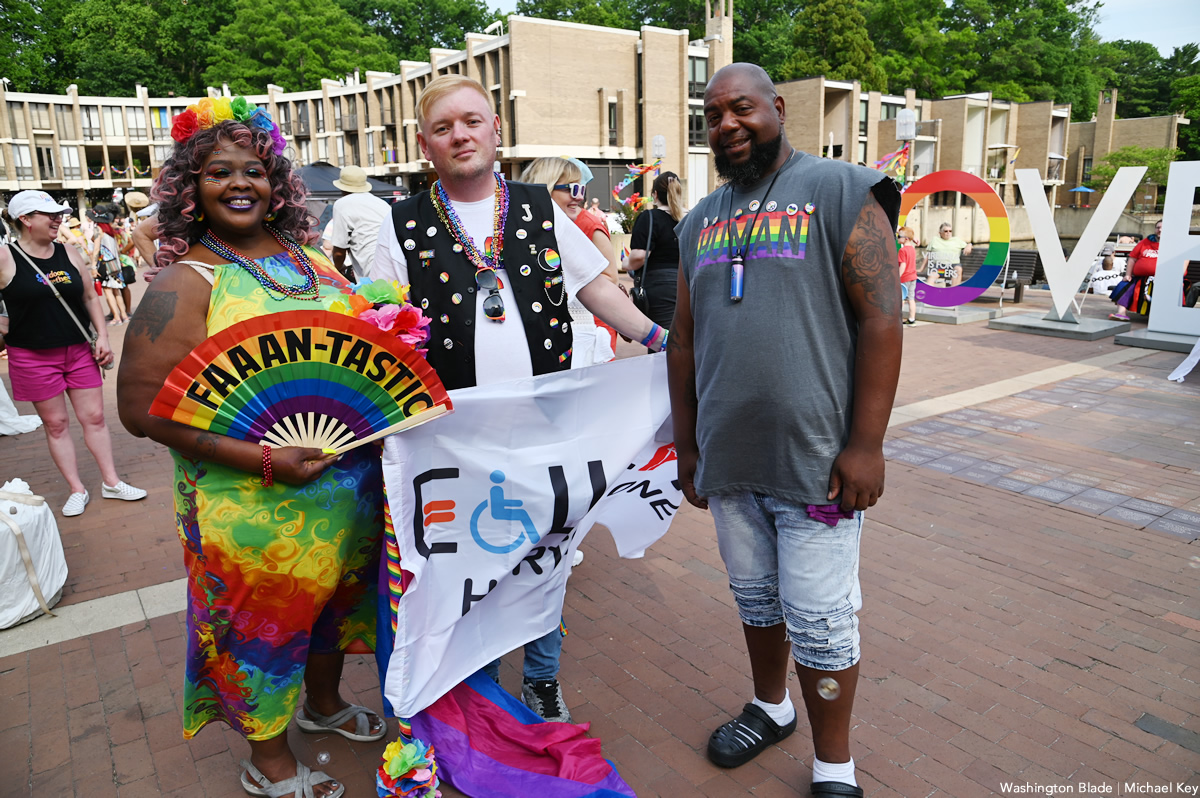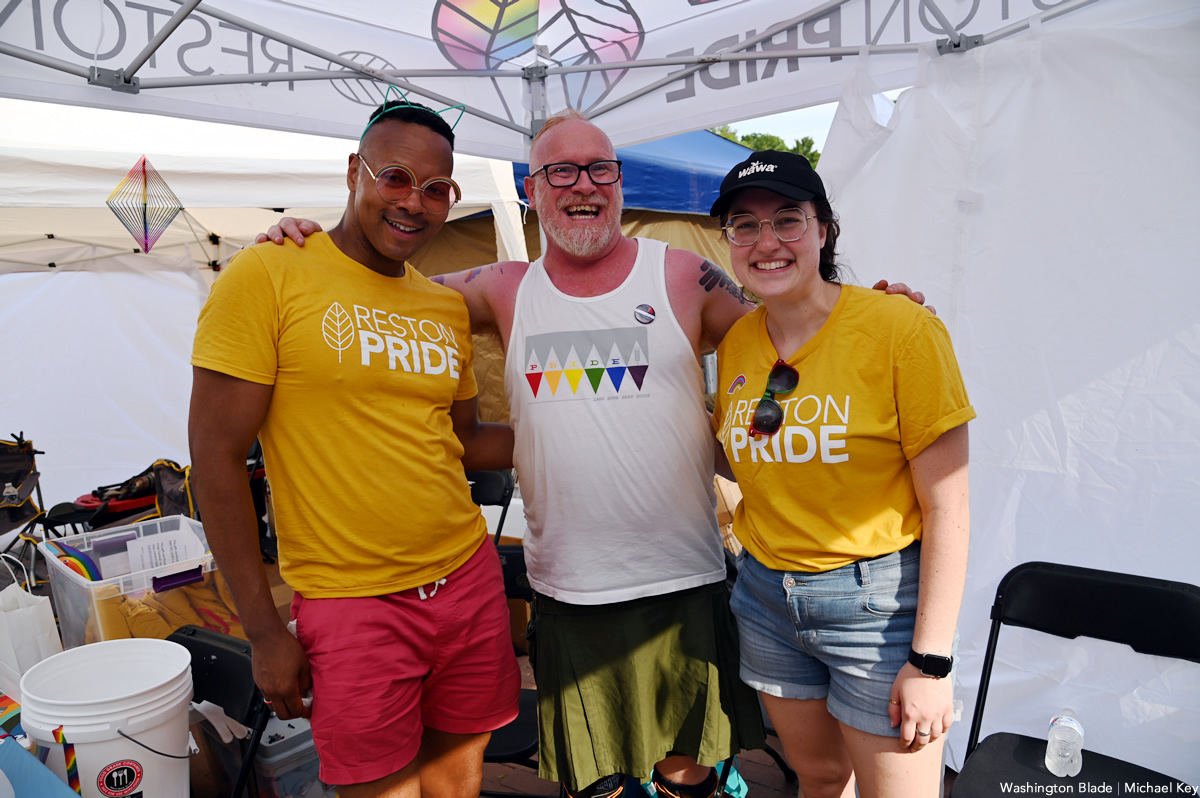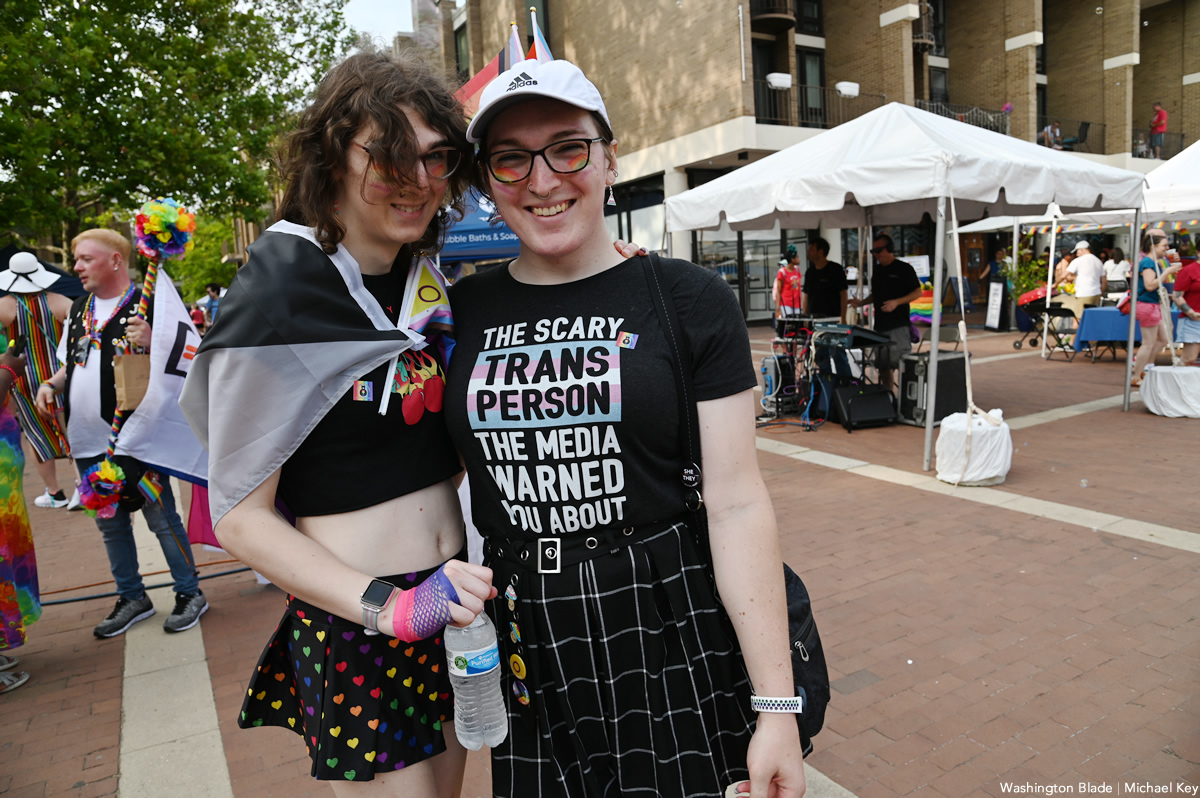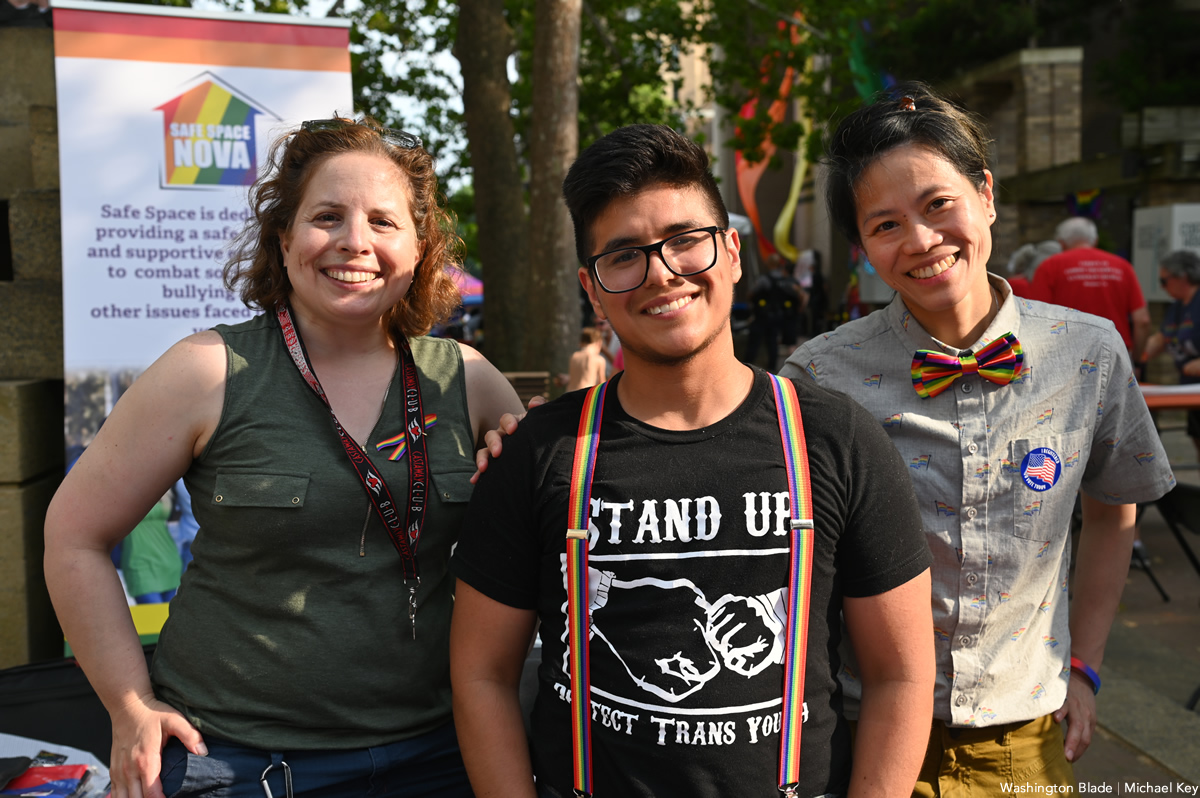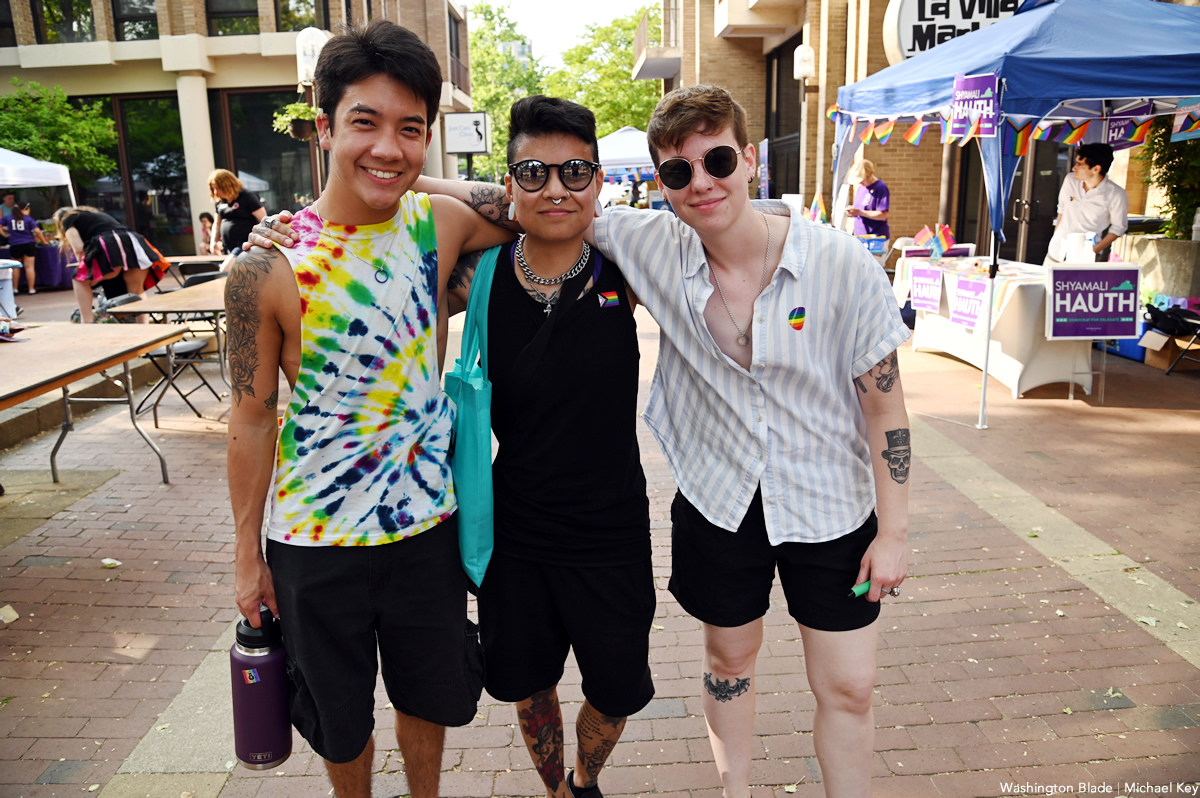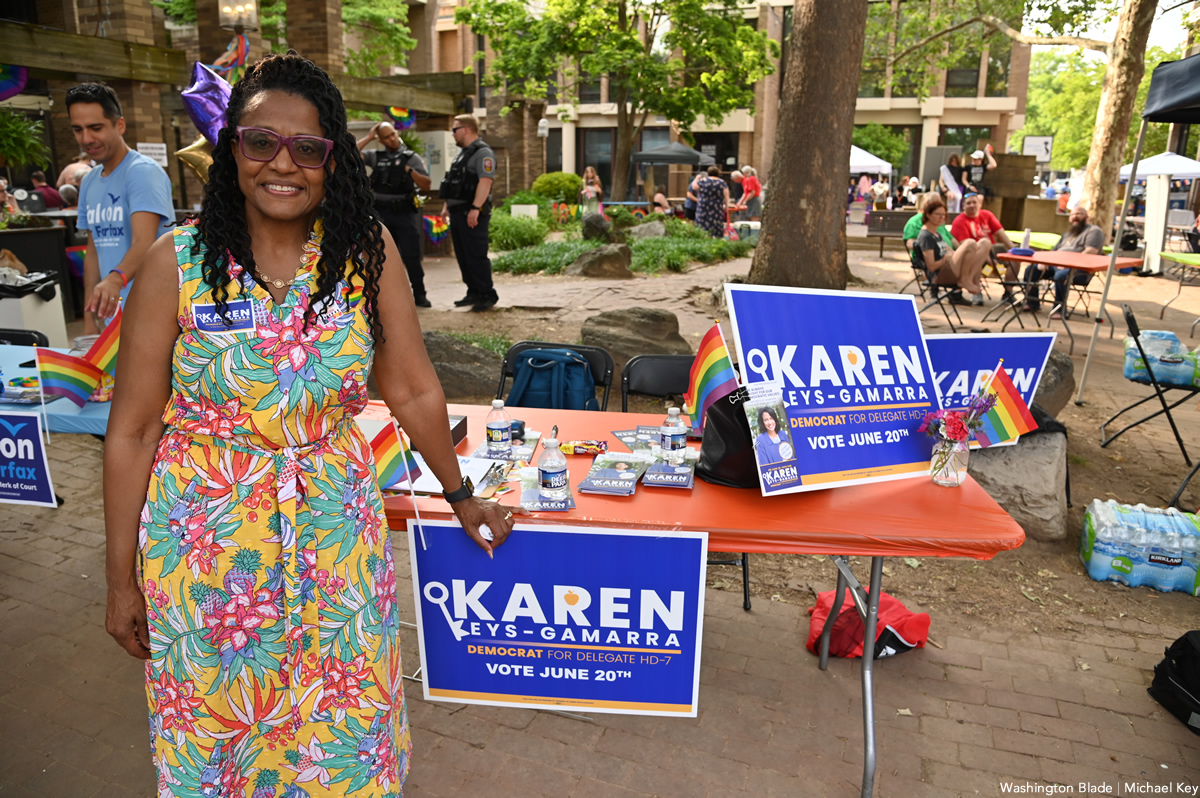 Covering @RestonPride for @WashBlade . @bettymusic performing: pic.twitter.com/sZaIlVANi8

— Michael Patrick Key (@MichaelKeyWB) June 3, 2023
PHOTOS: Alexandria Pride
Virginia city holds LGBTQ celebration at City Hall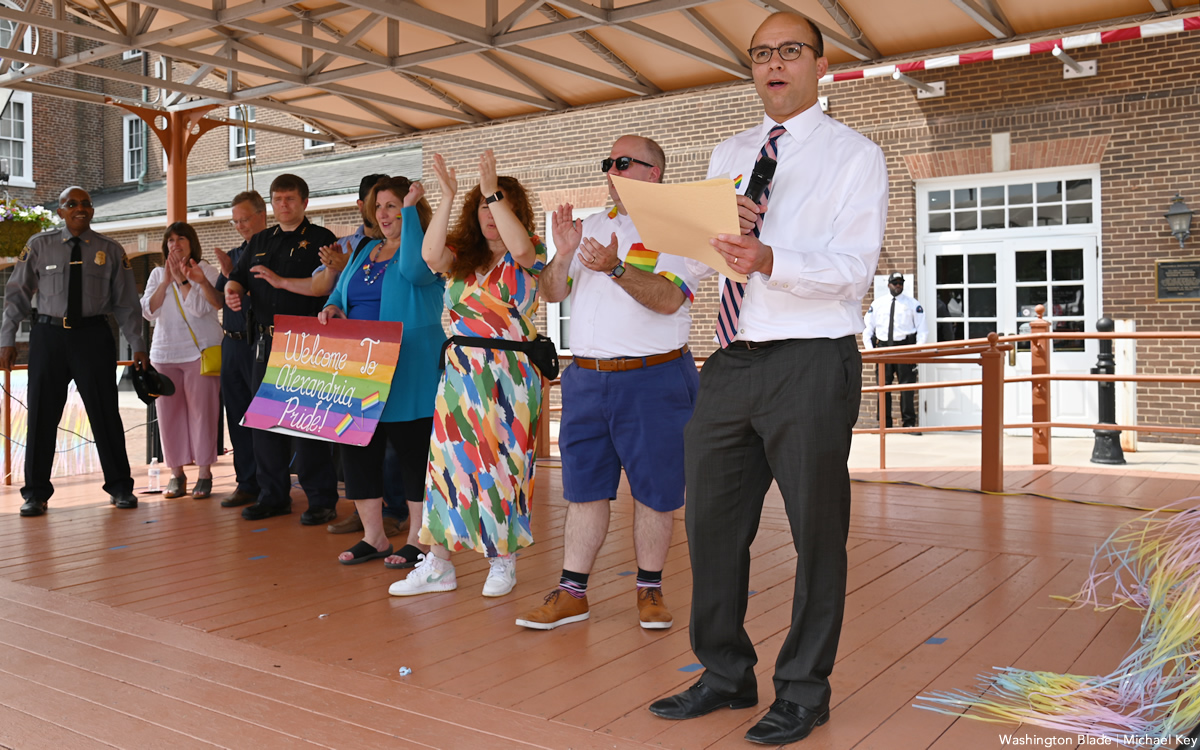 The City of Alexandria, Va. held its sixth annual LGBTQ Pride Festival at Alexandria City Hall on Saturday, June 3.
(Washington Blade photos by Michael Key)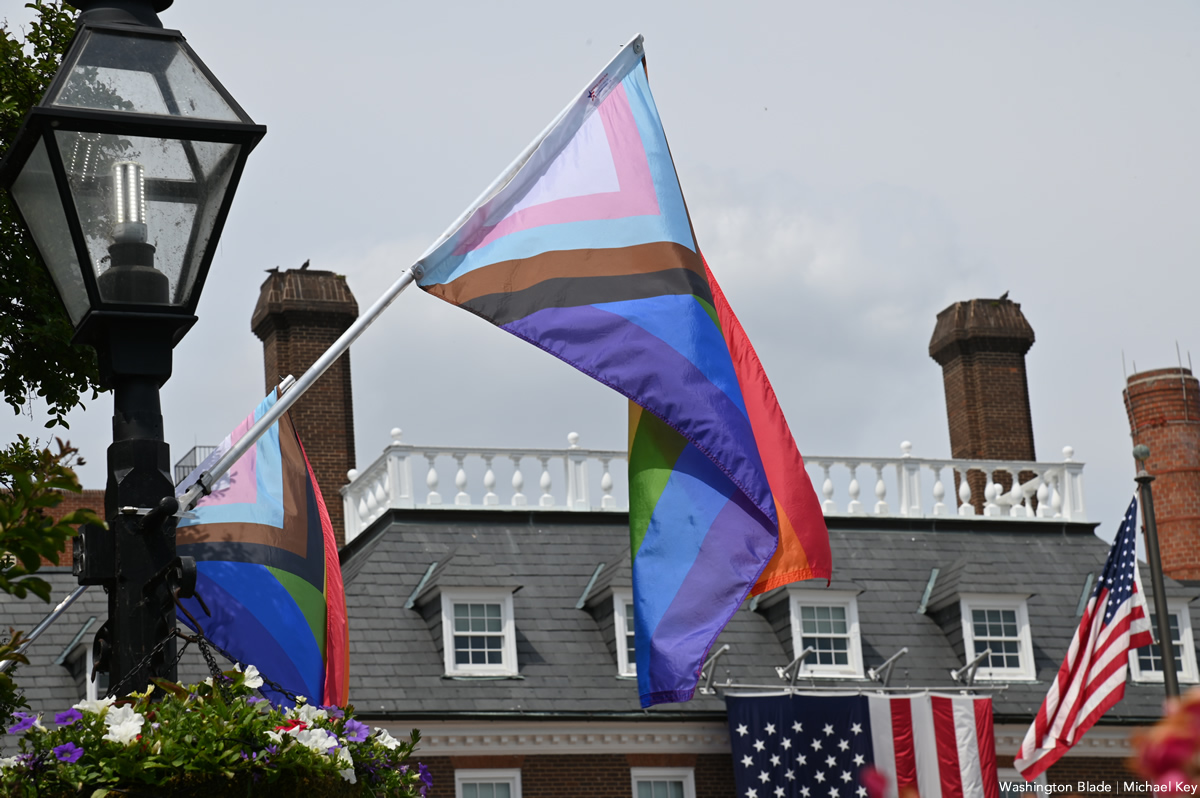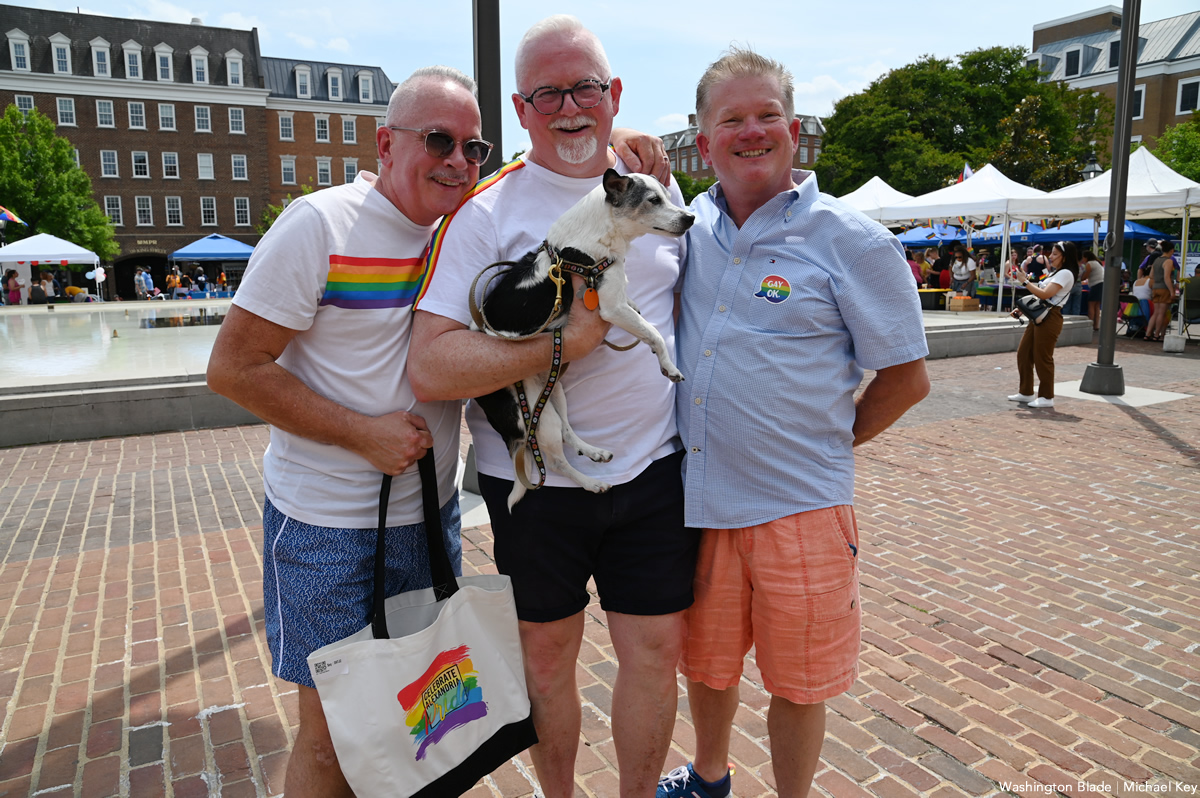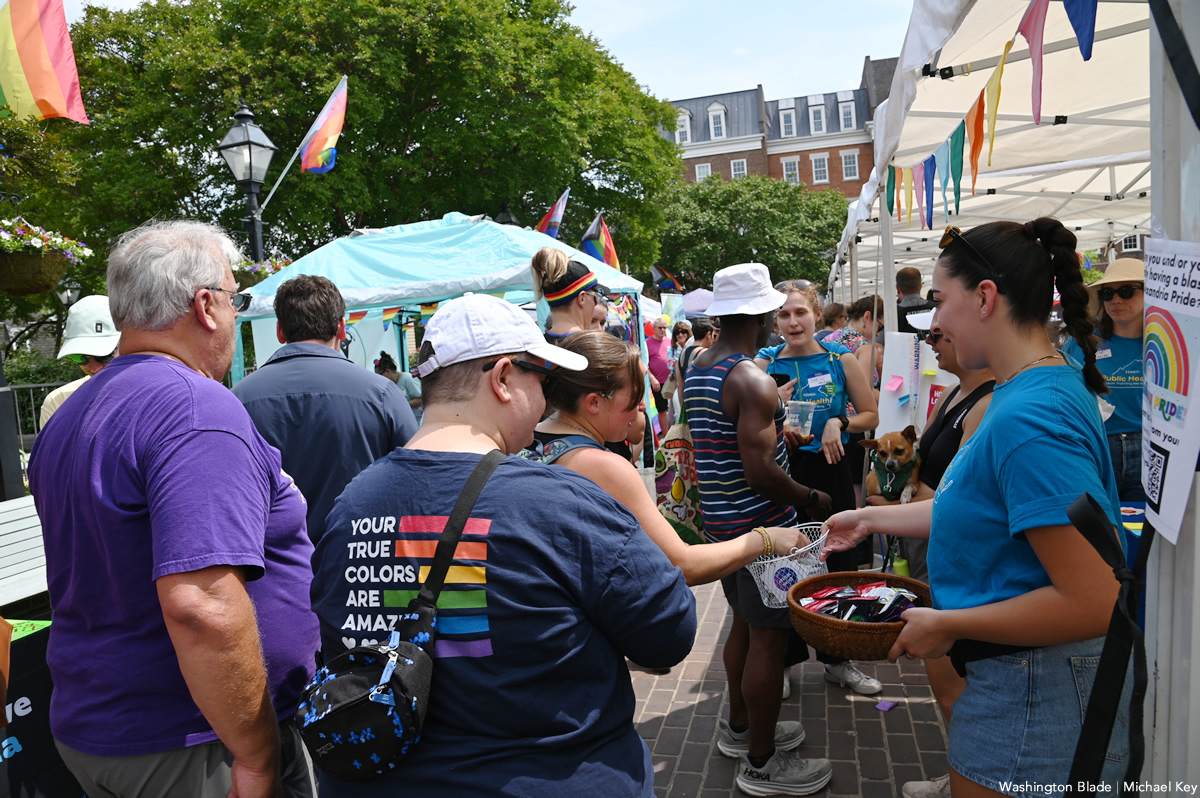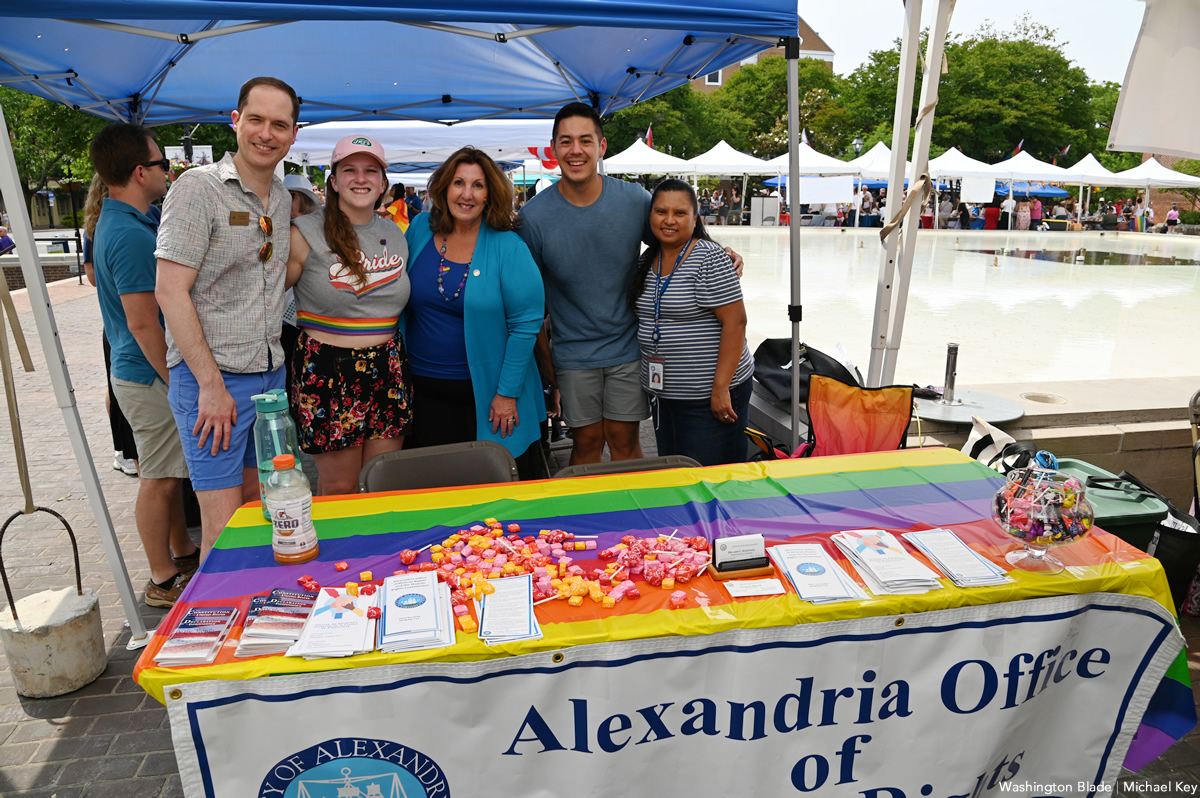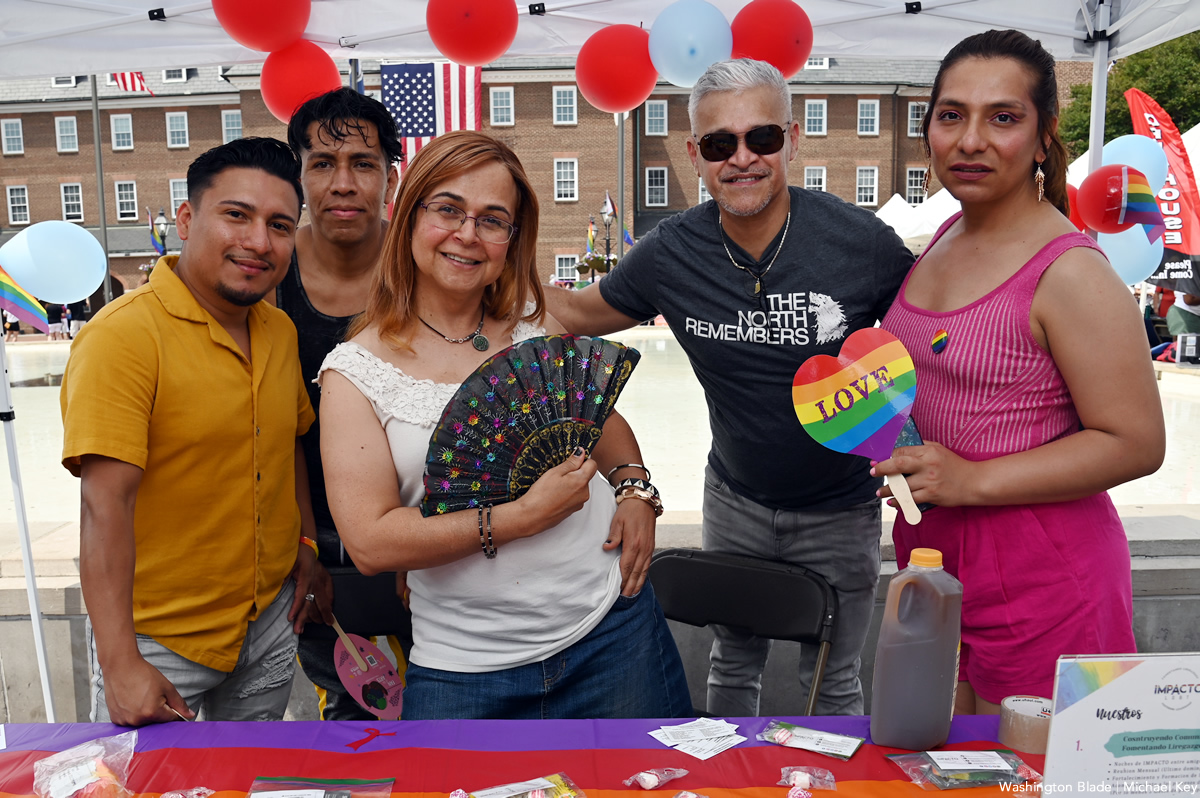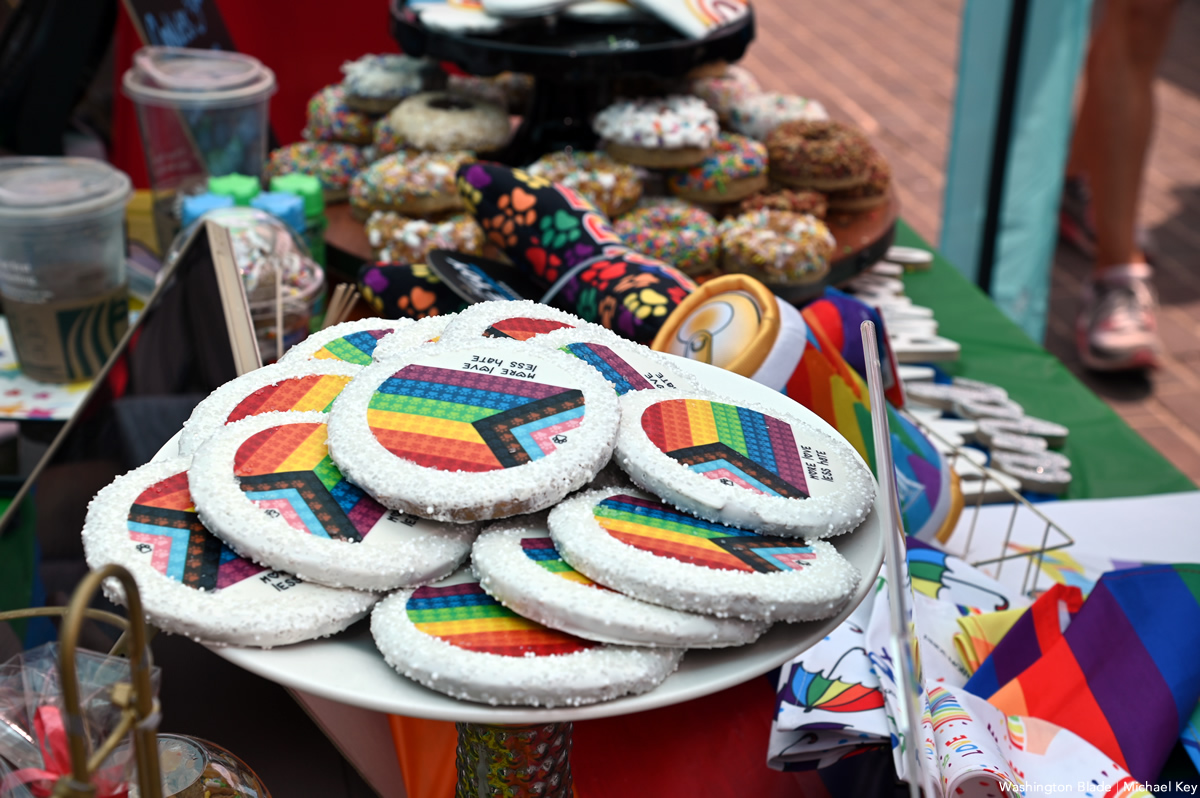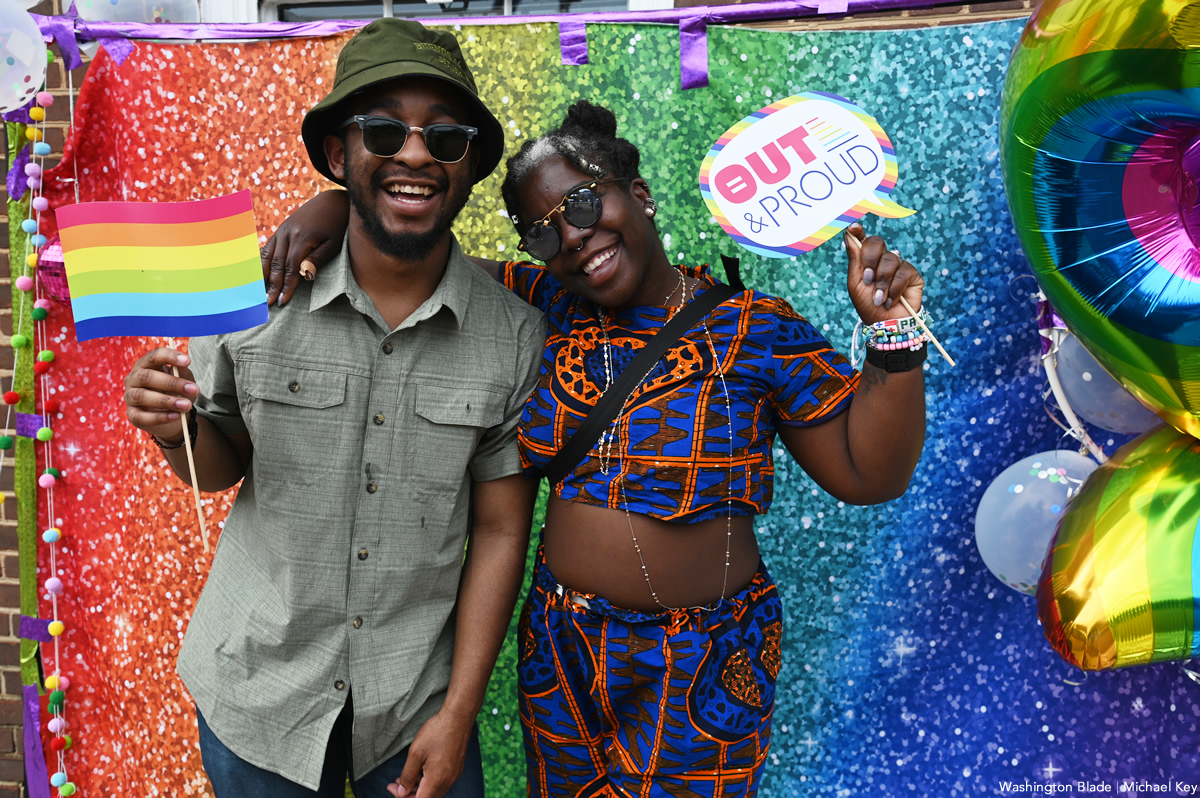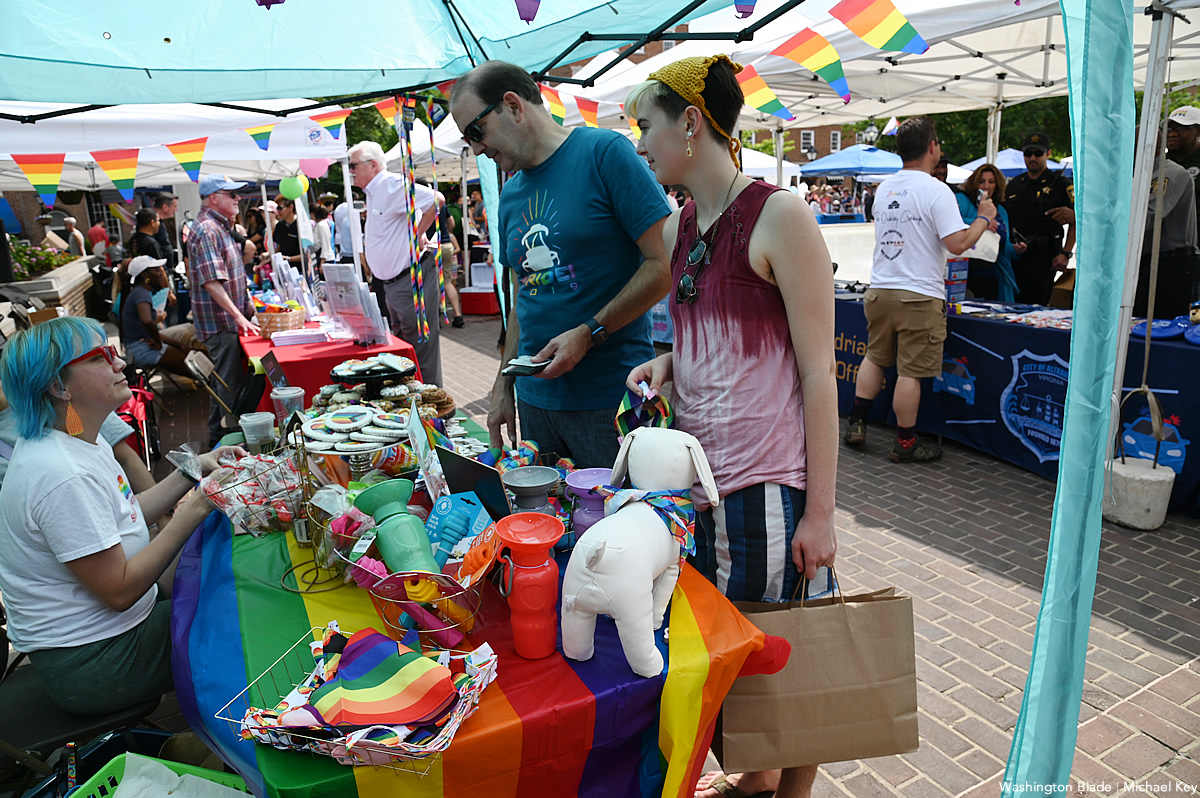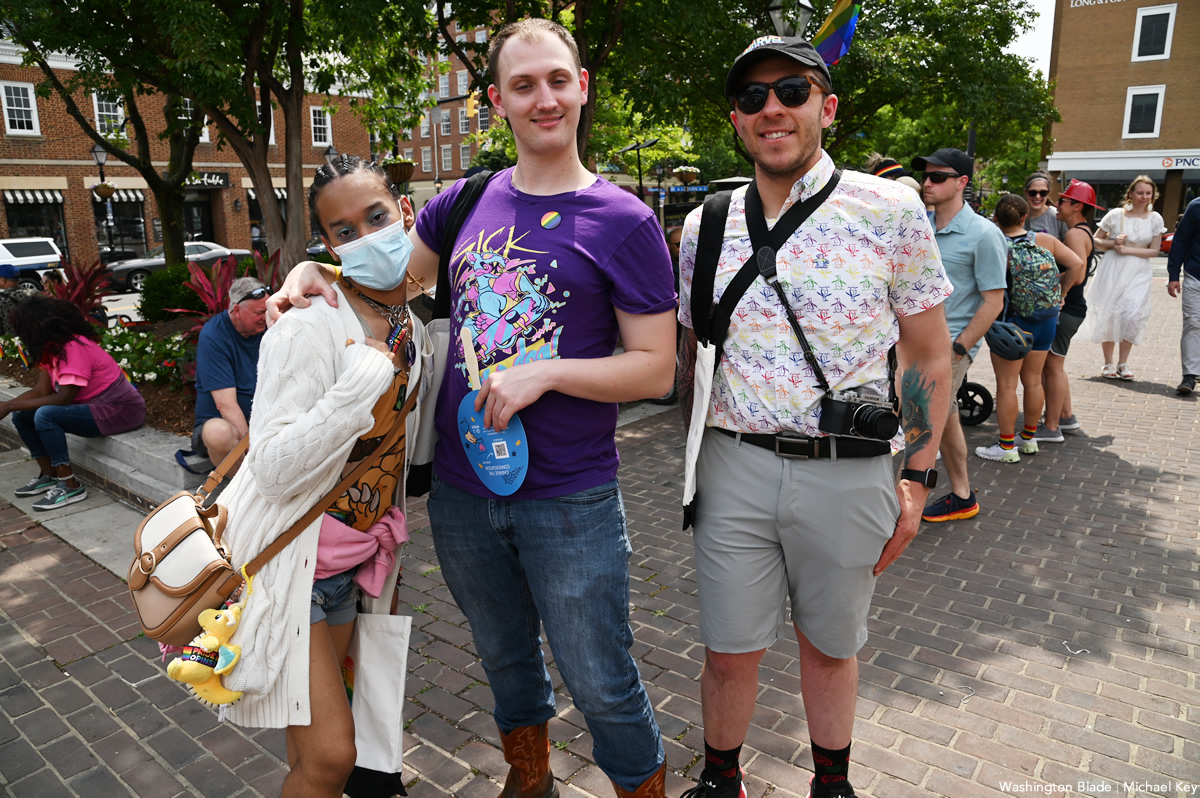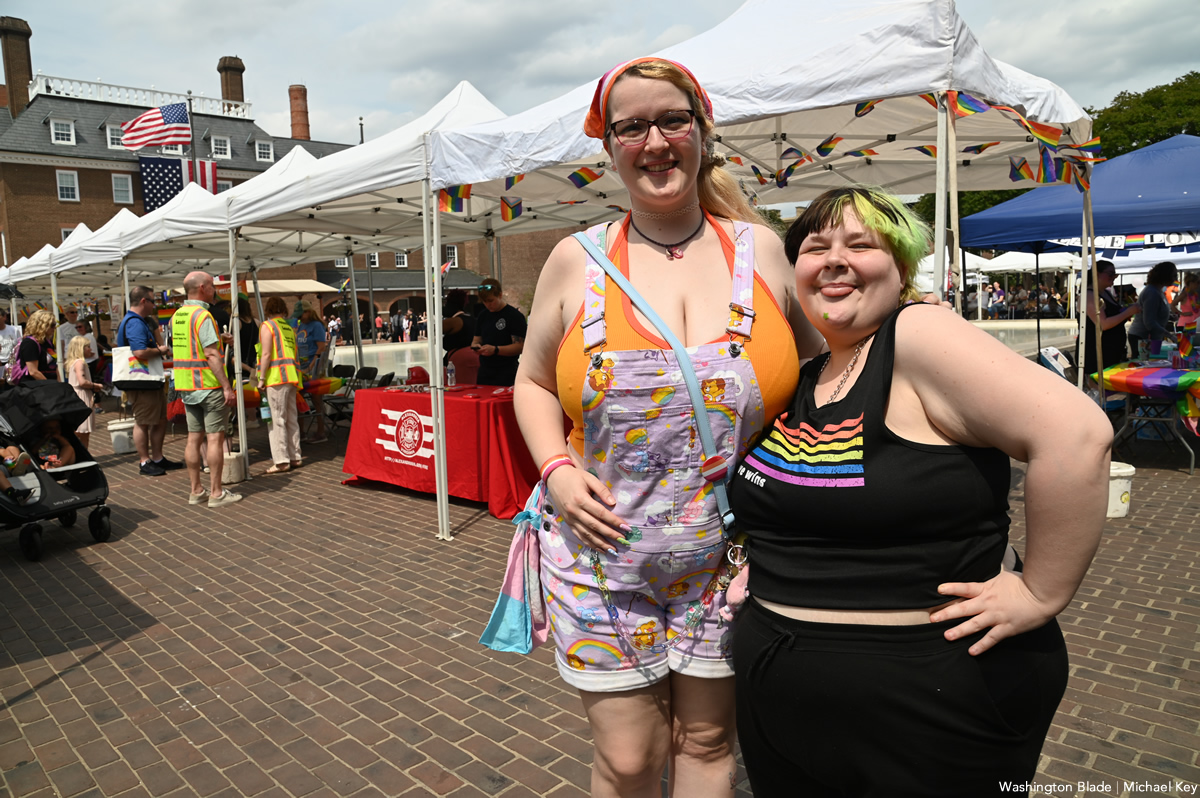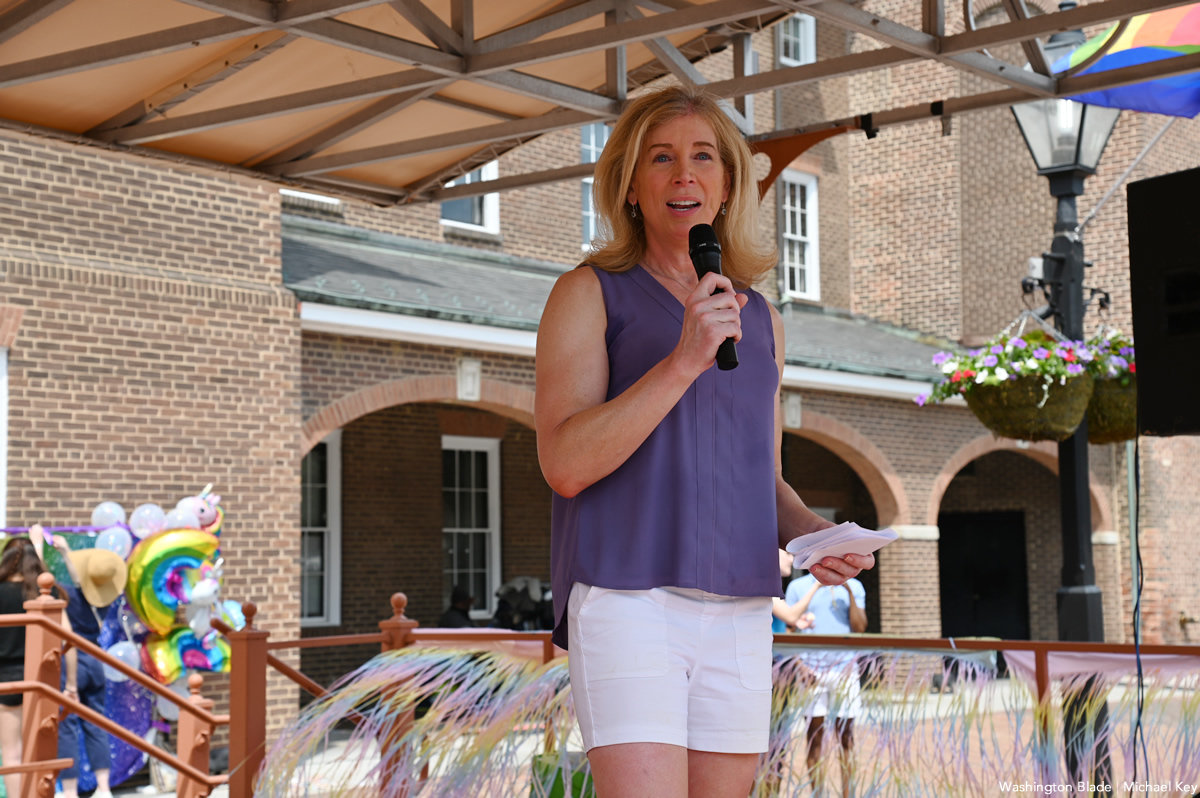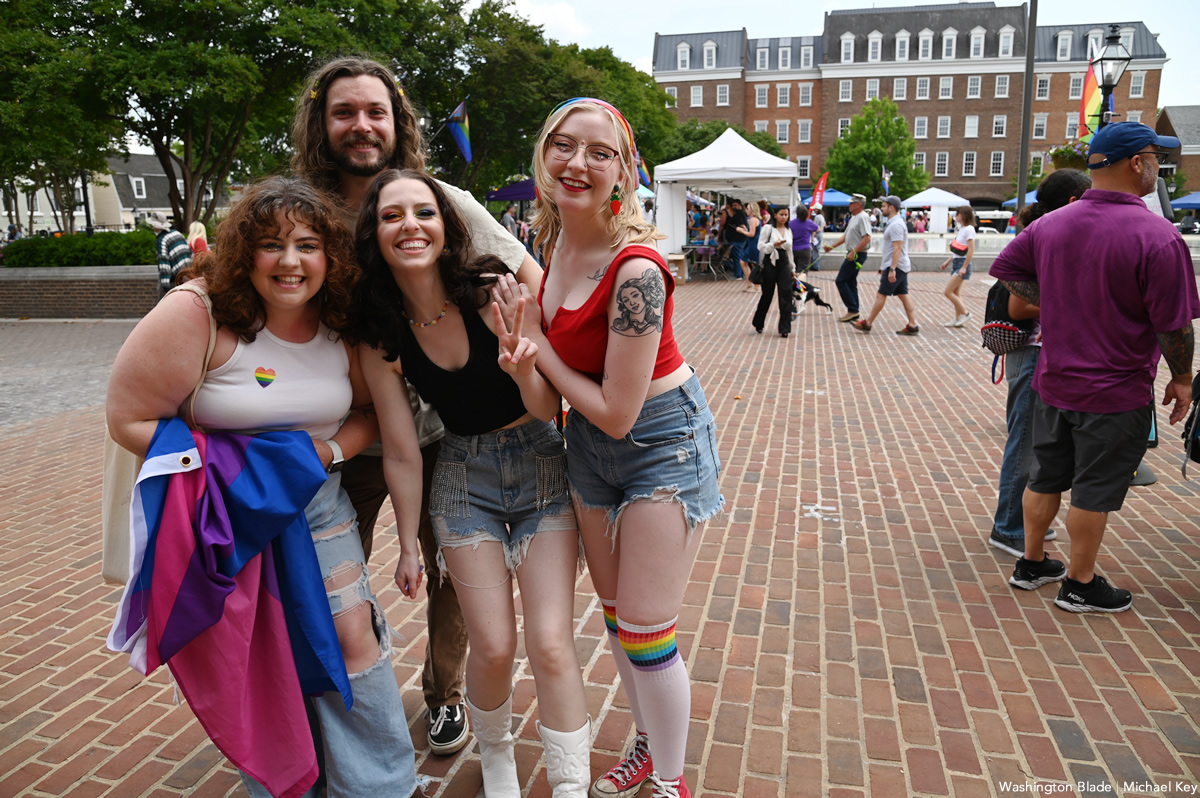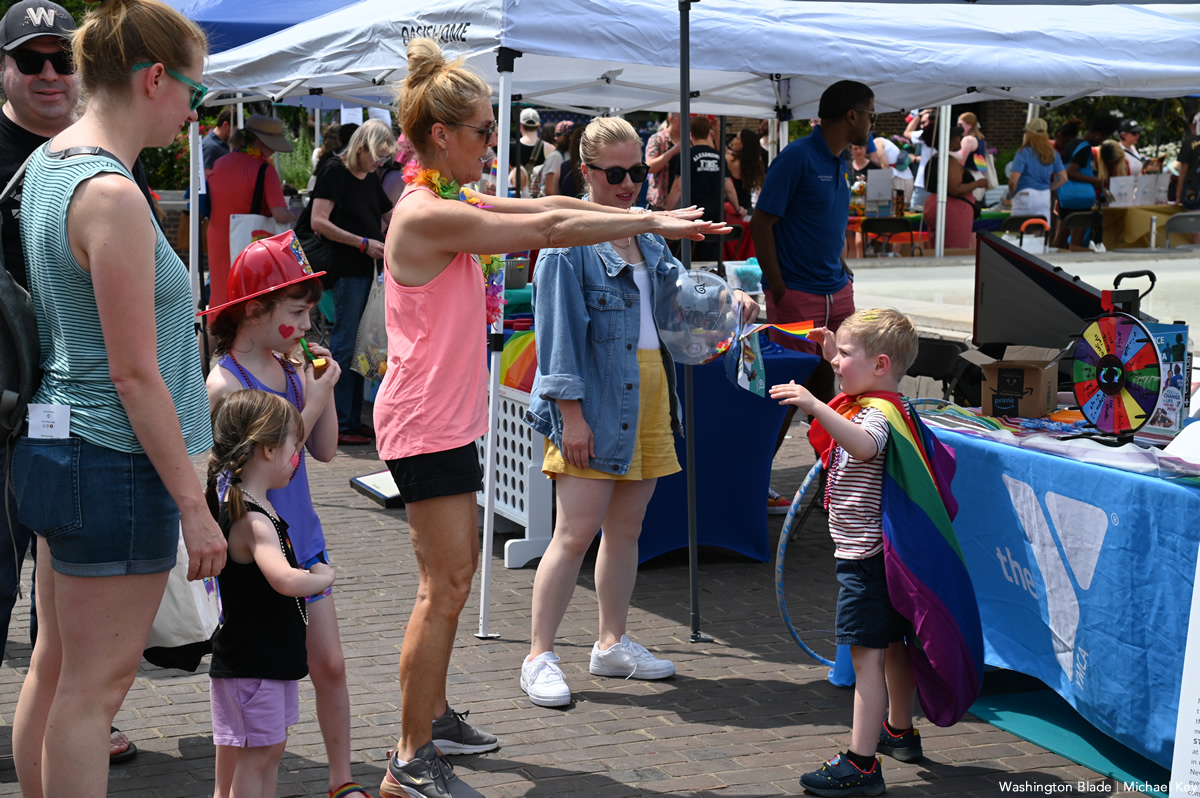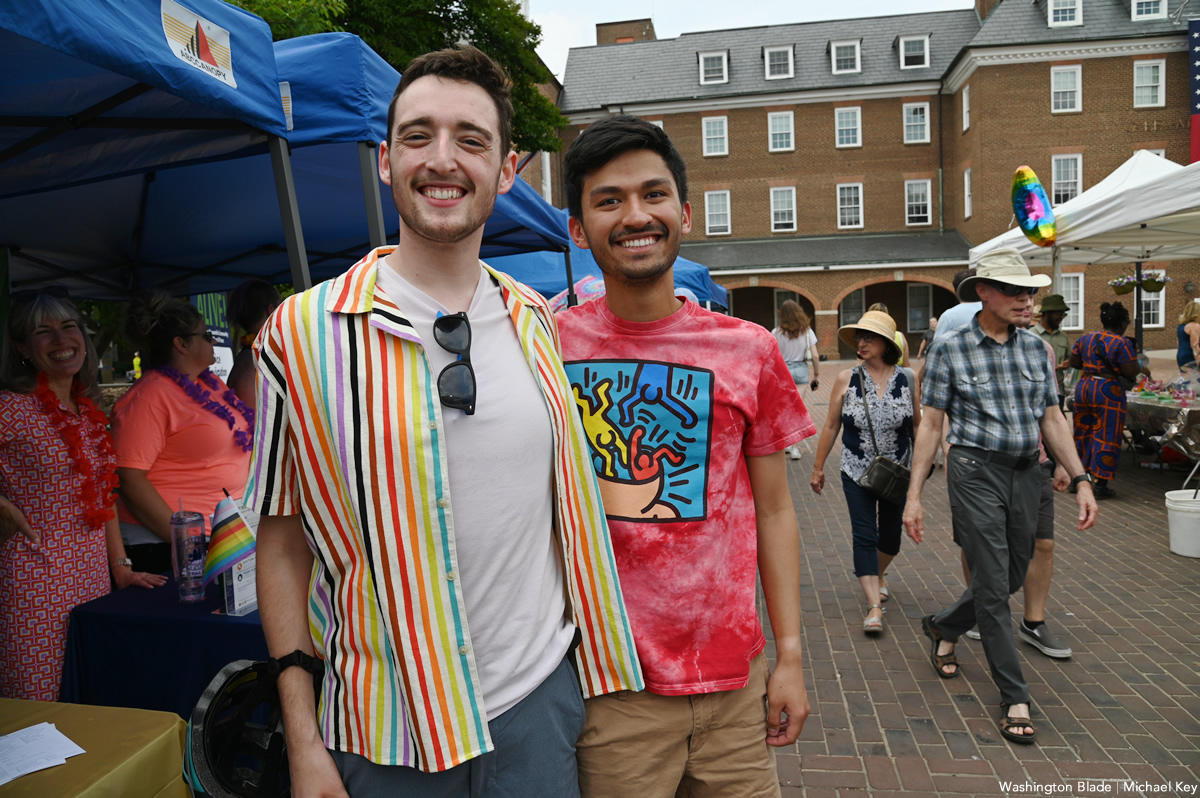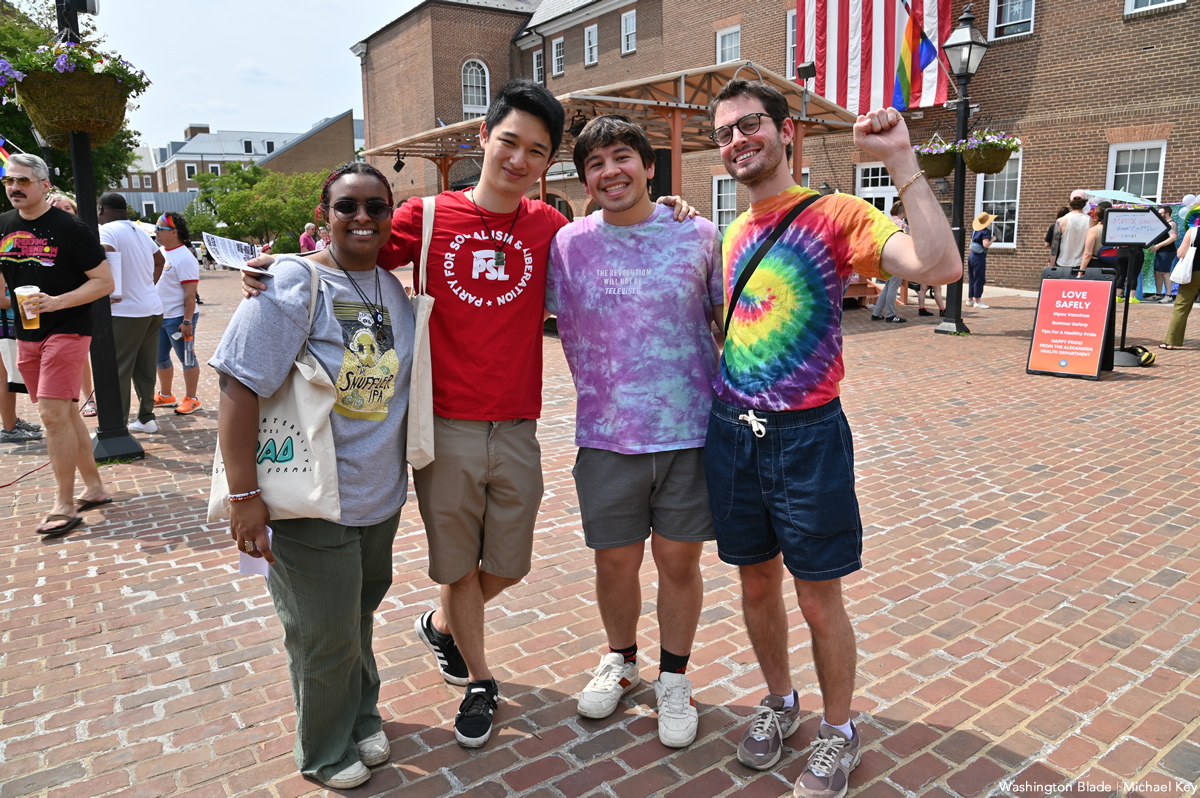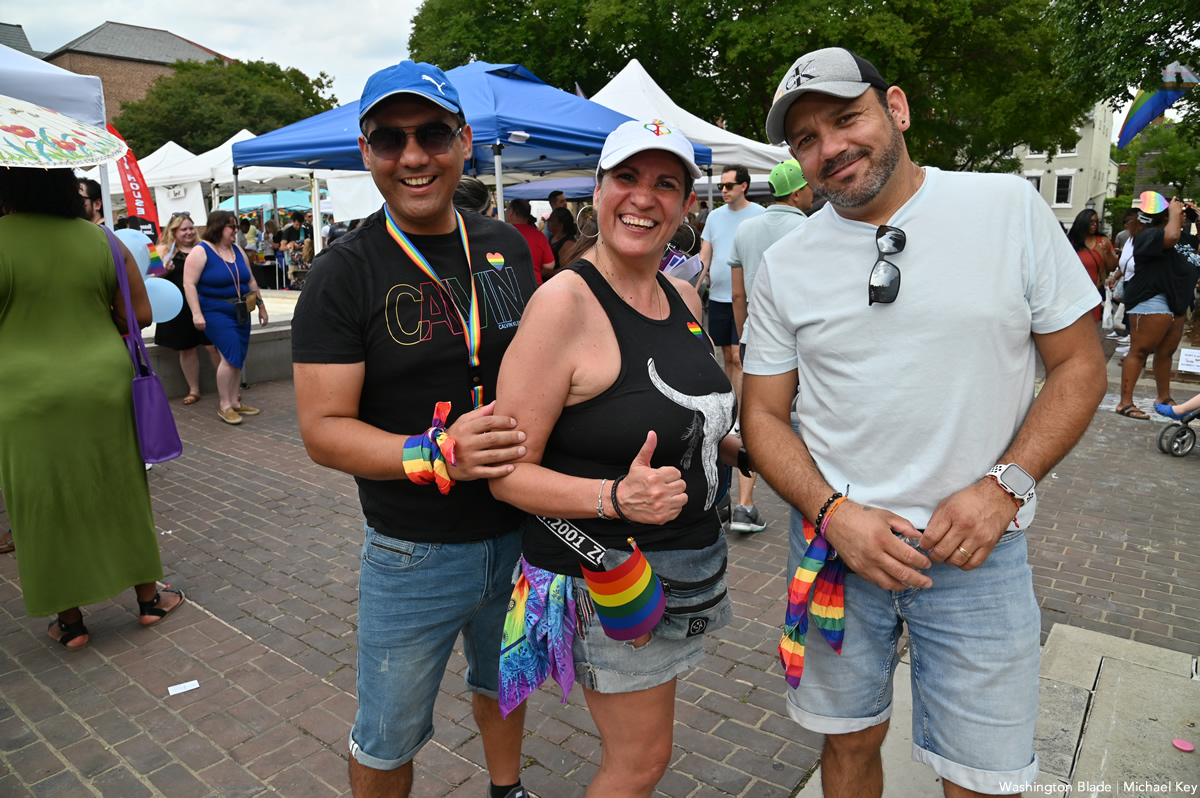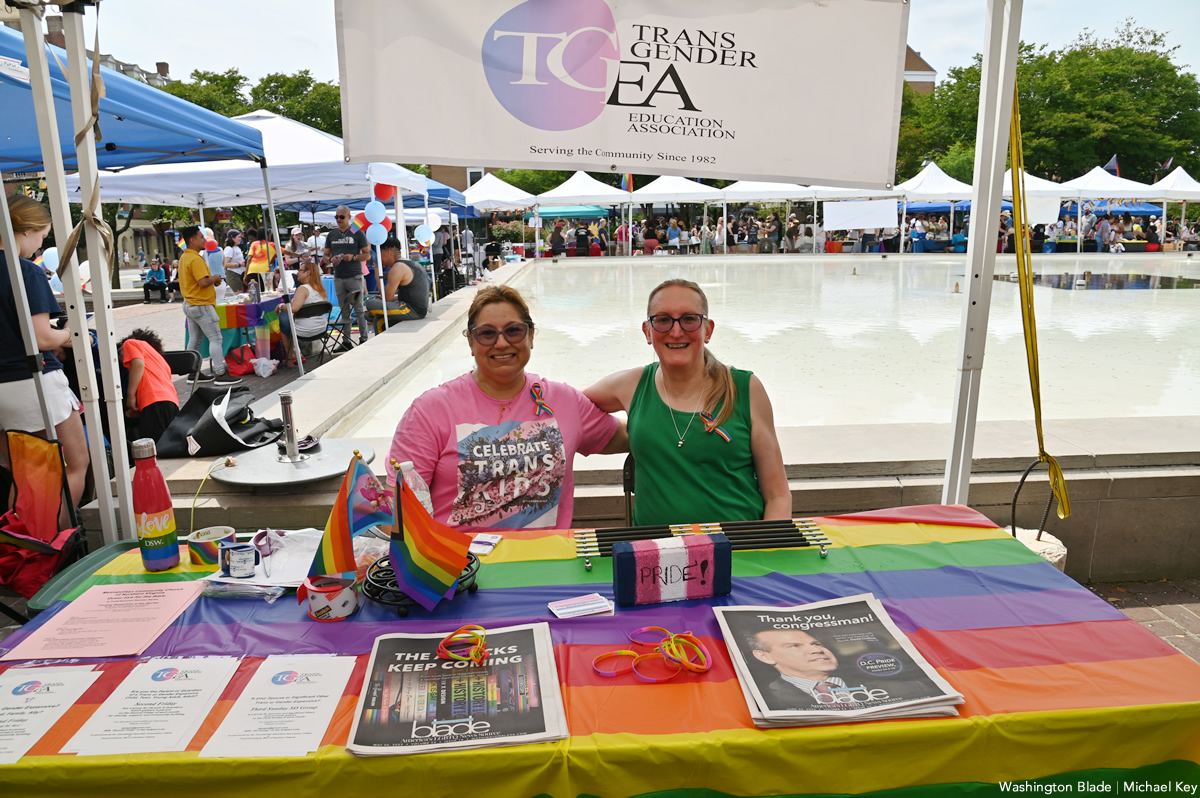 Covering Alexandria Pride for @WashBlade . #Pride #Pride2023 pic.twitter.com/bG0fJk24Lv

— Michael Patrick Key (@MichaelKeyWB) June 3, 2023