August 4, 2017 at 8:00 am EDT | by Jess O'Connell
DNC stands with transgender Americans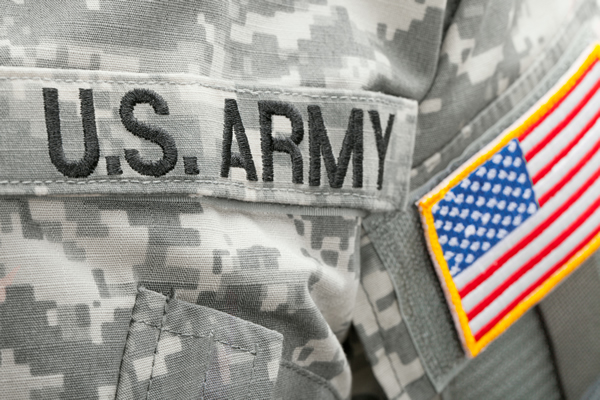 One of the first campaigns I ever worked on was in Colorado against a woman who thought nothing was more important than preventing gay people from getting married. She won that race. And for a time, she used her position of power to stand in the way of marriage equality. But thanks to countless organizers and activists who have worked over many years to advance LGBTQ rights, last fall I returned to Colorado to marry my wife.
Elections always have consequences for us all. Progress, if taken for granted, can be undone. Every day we're seeing the tragic consequences of the 2016 election.
With a tweet last week, President Trump used the power of the presidency to launch a new assault on the LGBTQ community — a sudden announcement that he would ban transgender Americans from our military without any consultation from military experts.
Like most LGBTQ Americans, I was deeply saddened but not shocked by the president's decision. Under President Obama, Secretary of Defense Ash Carter welcomed trans people in the military to come out of the shadows and serve openly. The DoD also announced it would begin studying how it could effectively incorporate openly trans recruits into our fighting forces, once and for all dismantling the military's previously sanctioned discrimination.
More than two million Americans serve in the armed forces. Some of them happen to be transgender, but all of them — regardless of their gender identity — fight every day to protect our country and its citizens, including Donald Trump and Mike Pence. Those soldiers deserve better, and so do the other members of the LGBTQ community who have been treated with nothing but hostility by this administration.
Over the past seven months, the Trump administration has withdrawn federal protections for transgender students; they've argued in court that a landmark civil rights law doesn't protect gay and lesbian people from discrimination in the workplace; and now they want to kick as many as 15,000 capable service members out of the military because apparently these brave warriors are a "burden" in Donald Trump's eyes.
We've come too far to let this administration trample on the rights of our friends in the transgender community. We need to keep mobilizing, organizing, and lifting up the stories and voices of trans service members.
Here at the DNC we are determined to achieve equality for transgender Americans. Our support for trans rights has been enshrined in our party platform for years now. And last summer, Sarah McBride, a transgender activist, made history on stage at our national convention in Philadelphia.
But we can always do more. That's why I'm calling on you to join me in this fight. Grassroots organizing helped stop the latest effort by Republicans to take health care away from millions. Now we need to summon that same energy to push back against the president's latest discriminatory actions.
We already defeated the anti-trans Hartzler amendment with a bipartisan majority last week. And if we stand together, not as Democrats or Republicans but as Americans, we can do the same to this transgender ban.
Go to makecalls.democrats.org/militaryban and let your member of Congress know that you support an amendment to the National Defense Authorization Act that reaffirms the rights of transgender Americans in our armed forces. Congress has the power to do what is right. But it's up to us to hold them accountable and to ensure that we're standing up for those who are willing to sacrifice everything to protect us.
Jess O'Connell is CEO of the Democratic National Committee.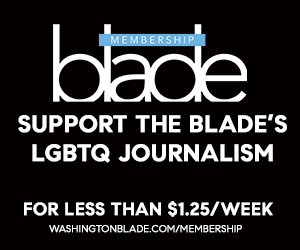 Sign Up for Blade eBlasts