Best of Gay D.C. 2017: PEOPLE
Winners from the Washington Blade's annual poll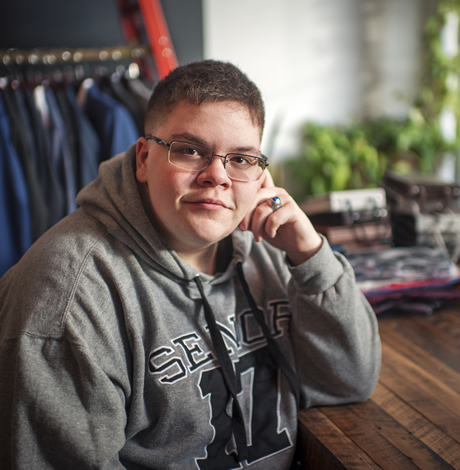 Local Hero
Gavin Grimm
The American Civil Liberties Union in 2015 filed a federal lawsuit on behalf of Gavin Grimm, who was a student at Gloucester County High School in Gloucester, Va., at the time.
Grimm and his lawyers argued the Gloucester County School District's policy that prohibited him from using the boys restroom or locker room because they were not consistent with his "biological gender" is unconstitutional under the 14th Amendment's Equal Protection Clause. The lawsuit also alleged the regulation violated Title IX of the U.S. Education Amendments of 1972 that prohibits schools receiving federal funds from discriminating on the basis of sex.
The Justice Department under the Obama administration argued in Grimm's case that Title IX requires school districts to allow trans students to use restrooms that correspond to their gender identity. The Department of Education's Office of the General Council at the time also filed a brief in support of Grimm.
The 4th U.S. Circuit Court of Appeals in Richmond — which is the first federal appeals court to consider whether Title IX allows trans students to use facilities that are consistent with their gender identity — in April 2016 ruled in favor of Grimm. The Gloucester County School District subsequently announced it planned to petition the U.S. Supreme Court to hear the case.
The Supreme Court last October said it would hear Grimm's case. Oral arguments were scheduled to take place on March 28, but the justices remanded the case to the 4th Circuit after President Trump rescinded the Title IX guidance.
The 4th Circuit in July sent Grimm's case back to the U.S. District Court for the Eastern District of Virginia. The ACLU subsequently withdrew Grimm's request for an immediate injunction against the Gloucester County School Board policy.
Grimm, 18, graduated from Gloucester County High School in June.
"I am in this for the long haul," he said in an ACLU press release that announced the decision to amend his case. "I remain hopeful that my case will help make sure that other transgender students are able to attend school safely and without discrimination."
Grimm in February was among those who spoke at a White House protest that corresponded with Trump's decision to rescind the Title IX guidance.
"We will not be silenced and that we will stand with and protect trans youth," said Grimm, speaking through tears with his mother standing by his side. "No matter what happens, no one, not even the government can even defeat a community so full of live, color, diversity and most importantly love."
Equality Virginia and GLAAD are among the organizations that have honored Grimm over the last year.
— MICHAEL K. LAVERS
Best Amateur Athlete
Mark Hofberg, D.C. Gay Flag Football
Runner-up: Grace Thompson, D.C. Front Runners (last year's winner)
Best Artist
John Jack Gallagher
Runner-up: Glenn Fry
John Jack Gallagher has been taking photos since his first boyfriend gave him a 35-millimeter camera for his birthday more than 30 years ago. In 2012, he started shooting professionally after members of the Stonewall Kickball team he'd been photographing insisted he shoot their wedding. This is his second consecutive win in this category. (JD)
Best Businessperson
Dr. Gregory Jones
Capital Center for Psychotherapy & Wellness
1330 U St., N.W.
Runner-up: Bob Witeck
Best Clergy
Bishop Allyson Abrams
Abrams reclaims her 2015 title after being last year's runner-up. Abrams is the founder and pastor of Empowerment Liberation Cathedral in Silver Spring.
Runner-up: Rayceen Pendarvis (last year's winner)
Most Committed Activist
Ruby Corado
Corado was named Best of Gay D.C. Local Heroine in 2014 and Most Committed Activist in 2015.
Casa Ruby
2822 Georgia Ave., N.W.
Runner-up: Jason Lindsay
Best D.C. Public Official
Mayor Muriel Bowser
Runner-up: Randy Downs
Best Hill Staffer/LGBT Bureaucrat
Yesenia Chavez
Runner-up: Scott Filter
Yesenia Chavez identifies as queer. She got her start on Capitol Hill interning with the Victory Fund during her senior year at the University of Houston. After graduating with a degree in political science, she returned to the Hill in 2013 to work as a professional staffer for Arizona Congressman Raul Grijalva. "Typically, I handle LGBT policy and push my boss on different efforts like the LGBT Data Inclusion ACT," she says.
Chavez also serves on the board of LGBT Congressional Staff Association.
"For the past three years I've been coordinating events," she says. "Our goal is to increase the professional development growth of members interns, fellow and staff on the Hill on the House side."
"It's important to have queer women of color at the table," says Chavez, 26. "We're a smaller contingency on the Hill. We must make sure we're safe there."
Chavez recently bought a home with her partner in D.C.'s Eckington neighborhood and is looking to put down roots.
"Washington is an interesting place to live. Young professionals come her because they feel passionate about giving back and doing something to make the country a better place, despite their political leaning. I don't have the same conversation here that I have with people at back in Texas." (PF)
Best Local Pro Athlete
Bryce Harper, Washington Nationals
Last year's runner up!
Runner-up: John Wall, Washington Wizards
Best Local Pro Sports Team
Washington Nationals
Editor's choice: D.C. United
Best Massage
Ben Auman
Runner-up: Jacob Gough
Ben Auman says he "values connections over everything else." That's what led him to a successful and fulfilling career as a massage therapist.
"I'm making connections with people I never would have gotten to make connections with before," he says.
Auman moved to D.C. from North Carolina in 2005 and worked as a non-profit association manager and financial consultant. Helping his clients with their goal setting and financial planning led him to follow his own true passion: massage therapy. He studied at the Potomac Massage Training Institute and is now a Massage Therapist at Logan 14 Aveda Lifestyle Salon/Spa and the owner of Auman Massage Therapy.
Switching careers gave Auman a whole new perspective on life. "Before, getting up and going to work was a way to get paid. Now, I'm getting up every morning to do something I love and that I'm passionate about. It's very fulfilling." (BTC)
Best Fitness Instructor
Jared Keith Lee
Runner-up: Grace Thompson
After relocating from New York to Washington, Jared Keith Lee felt out of place in his new surroundings, and longed for a feeling of belonging. He found what he was looking for at SoulCycle.
"I left my job as a graphic designer to become a SoulCycle instructor," he says. "I was having a hard time finding my own way here and a place that fit. At SoulCycle people were accepting. And it was fun."
With inspirational coaching, loud music, candle light and a full body workout (they've added hand weights and core work), SoulCycle is indoor cycling re-invented.
"The music and lighting allows riders to separate from their inhibitions and insecurities. It's an individual journey, and we welcome all levels of experience," says Lee who's been an instructor for two years and currently works at SoulCycle's 14th and U and Mount Vernon locations.
Lee grew up in Virginia Beach, Va. He won a soccer scholarship to Hampden-Sydney College in Farmville, Va. And while he came out in his freshman year there, Lee never felt at home on the conservative campus, so he transferred to Maryland Institute College of Art in Baltimore to study photography and design. (PF)
Best Real Estate Agent
Valerie Blake
Runner-up: Stacey Williams-Zeiger
Valerie Blake has sold real estate professionally in the D.C. area for 20 years.
Blake's eclectic former positions include working as a diplomat overseas, a federal government executive and an adult education administrator for a training school in the federal government. She has lived in 12 states, D.C. and two foreign countries.
For Blake, working in the region is a great match.
"I think that there are so many people who are transients here that provide an opportunity to meet a lot of people that I would not get the opportunity to do otherwise," Blake, who also won this award in 2015, says." They come from all walks of life which really helps with my varied background because I've found that there are very few people that I can't find something in common with. That's one of the things that I think makes me help them."
Blake, a straight ally and regular Blade contributor, has serviced the LGBT community since 1999.
"They have been a continued source of great clients and wonderful friends over the years," Blake says.
As for her best tip for buying a home in the area, she says it's all about balance.
"Find out how much of a mortgage you're approved for and then reduce it so that you can continue to have a life as well as a house," Blake says. (MC)
Valerie Blake
11 Dupont Circle, N.W.
Best Real Estate Group
The Bediz Group, Keller Williams
1918 18th St., N.W.
Runner-up: The Evan and Mark Team, Compass
Best Rehoboth Real Estate Agent
Chris Beagle
Third consecutive win in this category!
Runner-up: Andy Staton
Best Straight Ally
Pamala Stanley
Runner-up: Muriel Bowser
Singer Pamala Stanley joins an elite group as this year's Best Straight Ally. Past title holders include everyone from Barack Obama and Hillary Clinton to local allies such as Meghan Davies (Whitman-Walker), Leigh Ann Hendricks (Level One) and Phil Hicks (PFLAG).
Stanley is beloved for her string of Billboard Hot Dance Club Play hits such as "This is Hot," "I Don't Want to Talk About It," "Coming Out of Hiding" and more in the late '70s through the mid-'80s.
Stanley says it's hard to convey why she's always felt so strongly at home with her gay fans.
"There's a love for life there. They listen to what you have to say and you can really be yourself," the dance diva says. "Years ago with the straight crowd, I felt there were certain things I couldn't talk about — dating, life, men. I had to always make sure that I kept it a certain way. But when I played for the gay crowd, I could tell them anything — good, bad, whatever, and they just got a big kick out of it. They didn't judge, they just loved you no matter what you were doing and … I think I needed that. They were always very good to me and just fun people."
Stanley splits her time between her home on Virginia's Eastern Shore and Rehoboth Beach, Del., where she performs year around at tea dances, jazz brunches, private parties and more. She's at the Blue Moon (35 Baltimore Ave., Rehoboth Beach, Del.) every Sunday and Monday and says she's grateful to be in demand.
"I'm very busy here," she says. "I'm lucky." (JD)
Best Transgender Advocate
Sarah McBride
Runner-up: Gavin Grimm
By any measure, Sarah McBride has an impressive resume and an amazing list of accomplishments.
She first came to national attention in 2012 when she came out as transgender while serving as student body president at American University. Following her graduation, she interned at the Obama White House, becoming the first openly transgender woman to work there in any capacity. When McBride spoke at the 2016 Democratic National Convention in Philadelphia, she became the first openly transgender person to address the national convention of major political party.
McBride, who also won this category last year, has worked on LGBT issues at the Canter for American Progress and is currently the National Press Secretary for the Human Rights Campaign. A native of Wilmington, Del., she is also on the board of Equality Delaware and is widely credited with leading the successful effort to add gender identity and expression to her state's nondiscrimination and hate-crimes laws.
McBride describes herself as an "outgoing introvert" and says that some of her major influences are Barack Obama, Franklin Roosevelt, Carl Sagan, Hilary Clinton and Abraham Lincoln. She dedicates her fierce activism to her late husband Andrew Cray, a transgender man and fellow advocate. They met when McBride was working at the White House. Cray was diagnosed with terminal cancer in 2014, and just days after they married, he died. His death instilled in McBride a firm belief in the urgency of political and social change.
Her first book "Tomorrow Will Be Different" will be published in March. (BTC)
Human Rights Campaign Fund
1640 Rhode Island Ave., N.W.
Best Stylist
Quency Valencia
Second consecutive win in this category!
Salon Quency
1534 U St. N.W. No. 1
Runner-up: Bryan Smith
To see winners in other categories in the Washington Blade's Best of Gay D.C. 2017 Awards, click here.
RuPaul makes Emmy history with 11 wins, most ever for a Black artist
Ru did not make mention of the history-making win- instead thanking the Academy, Viacom and CBS and "all of you gorgeous people here tonight"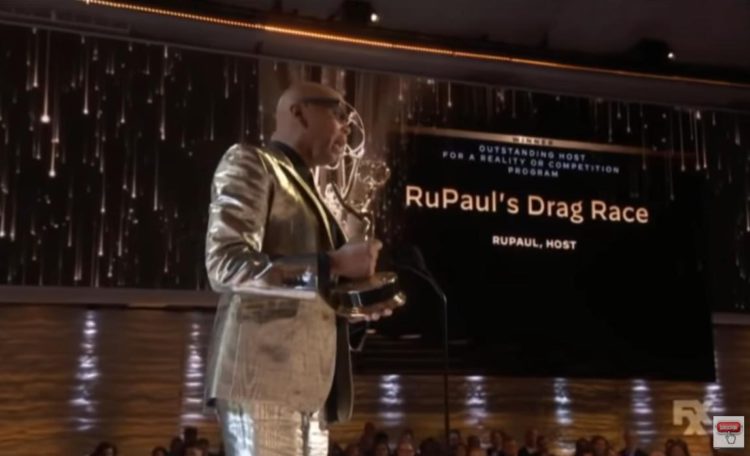 LOS ANGELES – In a first for the Academy of Television Arts & Sciences since it began the Primetime Emmy Awards January 25, 1949, the iconic drag performer and host of RuPaul's Drag Race, RuPaul broke the record for the most wins by a Black entertainer with 11 wins at the 73rd annual awards ceremony Sunday night.
RuPaul bested the previous record holder, cinematographer Donald A. Morgan, who was also nominated but did not win in his category for his work on sitcoms "The Upshaws," "The Conners" and "Last Man Standing."
RuPaul is now the most-decorated Black artist since the #Emmys began in 1949.

166 queens on Drag Race over 12 years. 11 personal awards. That's herstory. pic.twitter.com/12UMaTnyID

— Joey Nolfi (@joeynolfi) September 20, 2021
🚨Historic moment🚨 @rupaul is the most-decorated Black artist at the #Emmys – EVER! Congrats to @RuPaulsDragRace on your win for Outstanding Competition Program! pic.twitter.com/BOVhZj1u7C

— Human Rights Campaign (@HRC) September 20, 2021
The Hollywood Reporter noted, "VH1's RuPaul's Drag Race won a trophy for outstanding competition program at tonight's telecast, a victory that gives RuPaul an 11th Emmy and solidifies his place as the most decorated Black artist in Emmy Awards history.
During the show's acceptance speech, Ru did not make mention of the history-making win. Instead, he thanked the Academy, Viacom and CBS and "all of you gorgeous people here tonight."
"Really thanks to all of our lovely children on our show from around the world," he continued. "You know, they are so gracious to tell their stories of courage and how to navigate this difficult life [that was more difficult this year]. This is for you and for you kids out there watching. Come to Mama Ru."
BMA exhibit traces friendship between Matisse and Etta Cone
Baltimore collector helped build world's preeminent repository of French master's work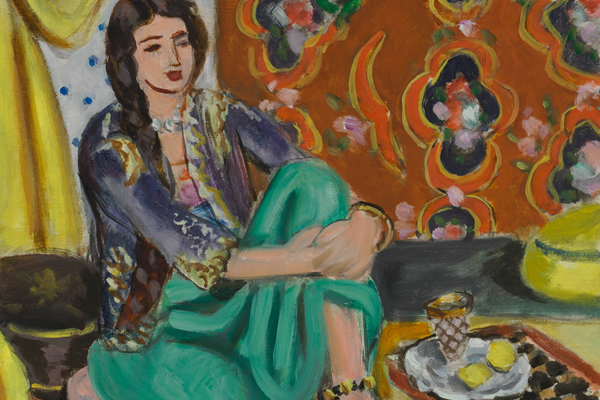 The Baltimore Museum of Art is the world's most important repository of French modern master Henri Matisse's work and this fall, a new exhibition will explore the friendship between the artist and Etta Cone, the Baltimore collector who befriended Matisse in 1906.
The two maintained a close 43-year friendship, during which time Matisse traveled to Baltimore and created works with Etta and the BMA in mind. Etta and her sister Claribel ultimately collected about 700 of Matisse's works, according to the BMA, including Blue Nude (1907), The Yellow Dress (1929-31), and Large Reclining Nude (1935).
This new exhibit, "A Modern Influence: Henri Matisse, Etta Cone, and Baltimore" will trace their friendship through letters they exchanged and includes more than 160 paintings, sculptures, prints, drawings, and illustrated books.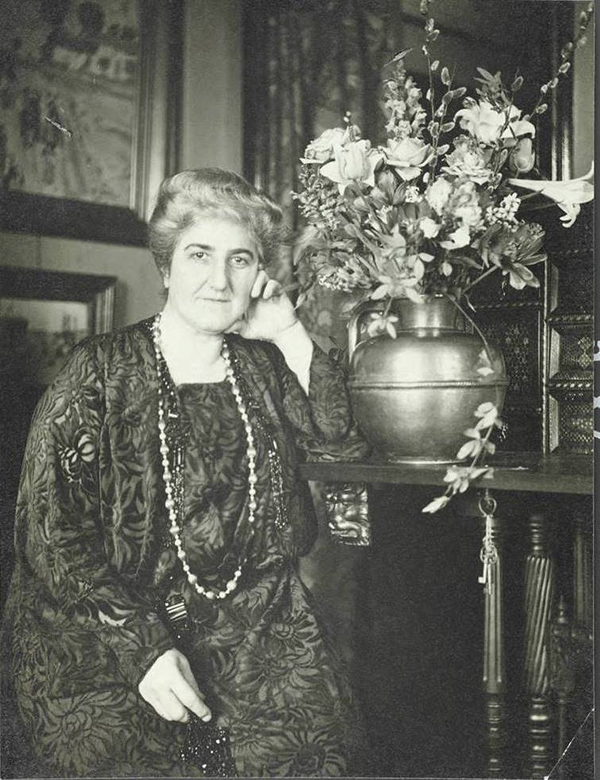 "For years, scholars have debated the purchases made by both Cone sisters, with much more credit given to the important acquisitions of major paintings by older sister Claribel," the BMA said in a statement. "'Modern Influence: Henri Matisse, Etta Cone, and Baltimore' will for the first time fully recognize Etta's achievements as a collector and acknowledge her role in building the majority of the sisters' Matisse collection, particularly the sculpture, drawings, and prints."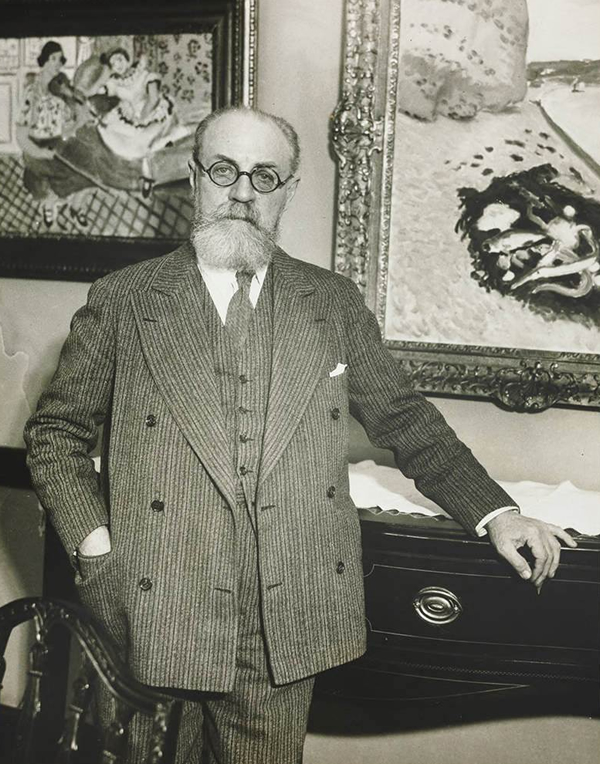 "Etta Cone and Matisse shared a love of gesture and the female form, expressed not only through her collection of his major paintings, but through an early and sustained interest in his print making and drawing practices. The exhibition begins with work on paper and ends there as well," said Leslie Cozzi, BMA associate curator of prints, drawings, and photographs.
The exhibition will feature a large selection of drawings, including masterpieces that are rarely on view due to light exposure restrictions, the BMA announced.
"Etta Cone's dedication to art, and to Matisse's work in particular, has had a profound impact on the BMA and the focused and studied ways in which the museum continues to develop its collection. The forthcoming exhibition captures the exciting possibilities that can be achieved when artists, collectors, and public institutions join in a shared vision and commitment. We are delighted to present visitors with the incredible story of Etta Cone and the significant works of art that she brought to our museum, and to have this exhibition serve as a prelude to the presentations, programs, and publications that we'll be able to create through our soon to be opened Ruth R. Marder Center for Matisse Studies," said Christopher Bedford, the BMA's Dorothy Wagner Wallis Director.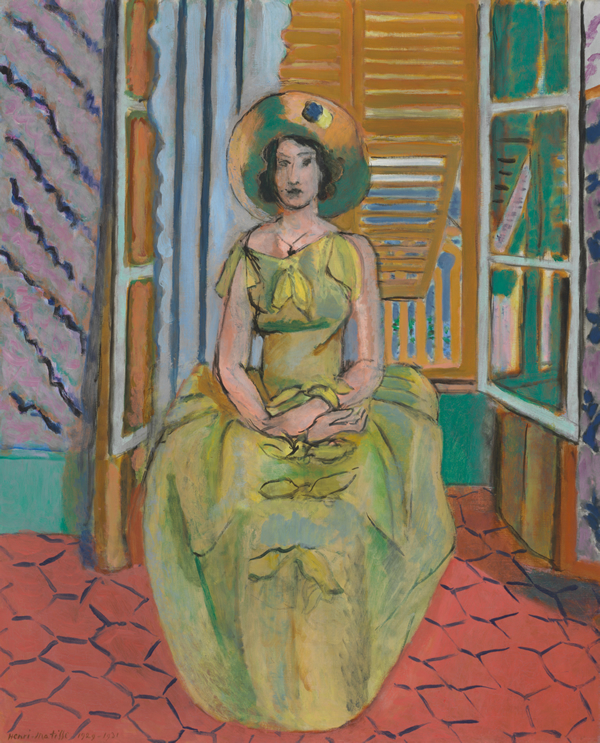 The Marder Center, which is scheduled to open in December, will present the breadth of the BMA's Matisse holdings, while supporting the development of new scholarly publications that advance discussions on the trajectory of modern art, according to a statement.
"A Modern Influence: Henri Matisse, Etta Cone, and Baltimore" opens Oct. 3 and will be on view until Jan. 2, 2022. Tickets are available through artbma.org. Prices are $15 for adults, $13 for seniors, $12 for groups of 7 or more, $5 for students with ID, and $5 for youth ages 7-18. BMA Members, children ages 6 and under, and student groups are admitted free. For more information, call 443-573-1701.
New films feature gay superhero, Tammy Faye, and feel-good drag
Cumberbatch takes on another gay role in 'Power of the Dog'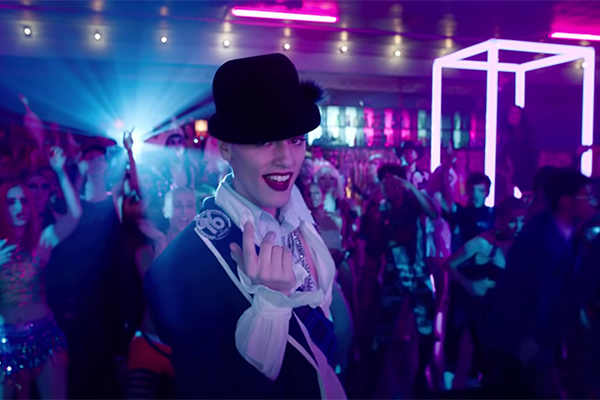 It's fall again, and that means it's time to look forward to the things we love about this time of the year – and no, I'm not talking about pumpkin spice. I'm referring, of course, to the new movies headed our way, and there are quite a few this year that should be of interest to LGBTQ+ viewers. Fortunately, as usual, the Blade is here to help you plan your own must-see list for the season with the help of our handy guide below.
Giddy Stratospheres (Sept.14): If you're a movie fan who also has a taste for musical nostalgia, this gritty love letter to the indie music scene of the 2000s from writer/director Laura Jean Marsh is definitely for you. Shot entirely during lockdown in the UK, it follows a pair of indie kids and best friends (Jamal Franklin and Marsh herself) as they party their nights away on a quest for the ultimate in hedonistic euphoria and excitement. If memories of donning boots, ripped tights, and eyeliner for a night at the club aren't enough, there's also a fabulously queer leading character and soundtrack featuring a smorgasbord of retro hits from the likes of Franz Ferdinand, The Futureheads, The Walkmen, Le Tigre, The Rapture, Art Brut, The Cribs, Black Wire, The Rocks, Theoretical Girl, Pink Grease and more. Available via VOD now.
Everybody's Talking About Jamie (Sept. 17): Delayed due to COVID but finally here is this bubbling and buzzy film version of the hit West End musical by Tom MacRae, inspired by a 2011 television documentary, in which a gay 16-year-old named Jamie New (Max Harwood) overcomes teasing, bullying, and a complicated home life to realize his dream of becoming a drag queen – with help from a loyal best friend (Lauren Patel), a supportive mom (Sarah Lancashire), and an aging drag mentor named Loco Chanel (Richard E. Grant). Translated to the screen by original stage director Jonathan Butterell and adapted into a screenplay by MacRae himself, it's won early praise by critics for its "infectious" spirit and is probably the odds-on favorite to be the feel-good queer movie of the season. With Shobna Gulati, Ralph Ineson, Samuel Bottomley, Sharon Horgan, and Charlotte Salt, it also features a cameo from Roy Haylock (better known as Bianca Del Rio, of course), who played the role of Loco Chanel onstage. VOD and streaming on Amazon Prime.
The Eyes of Tammy Faye (Sept. 17): Like the now-classic documentary of the same name, this much-anticipated biopic is an intimate look at the extraordinary rise, fall and redemption of televangelist Tammy Faye Bakker, who with her husband Jim Bakker created the world's largest religious broadcasting network before financial improprieties, scheming rivals, and scandal toppled their carefully constructed empire. Legendary for her indelible eyelashes, her idiosyncratic singing, and her eagerness to embrace people from all walks of life, she went on to become an unlikely but beloved LGBTQ icon, vocally supporting the community and helping to reduce stigma around AIDS through the platform afforded by her celebrity. Directed by Michael Showalter, it stars Jessica Chastain as Tammy Faye, with Andrew Garfield as Jim and a supporting cast including Cherry Jones, Fredric Lehne, Louis Cancelmi, Sam Jaeger, Gabriel Olds, Mark Wystrach, and Vincent D'Onofrio. In Theaters.
On the Fringe of Wild (Oct. 13)
In this Canadian import set in the early 2000s, a sensitive and shy small town teen named Peter runs away from his homophobic father during a hunting trip designed to "make him a man." Lost in the cold Ontario wilderness, he meets Jack – another teen on the run from his toxic family – and a romance buds between them as they hide away in a secluded cabin; when they are inevitably pulled back into the real world, they're forced to confront their sexuality, their mental health, and the oppressive home life that threatens to drive them apart. Directed by Emma Caralfamo from a bleak but hopeful screenplay by Sorelle Doucet, it features trans actor Harrison Browne as Peter and Cameron Stewart as Jack, with Mikael Melo, Andrew Bee, Audrey Nesbitt, Bernadette Medhurst, Andrea Pavlovic, and Adam Jenner in support. VOD.
Eternals (Nov. 5)
Marvel Studios gets a jump on the holiday blockbuster rush with the long-awaited (and long-delayed) release of this new addition to their comics-to-screen franchise, an epic and ensemble-centered action fantasy that introduces, among other characters, Brian Tyree Henry's Phastos – the first openly gay superhero to be depicted in a Marvel film. It even promises an onscreen kiss between Tyree and Haaz Sleiman, who portrays Phastos' husband. We'll take a wait-and-see attitude on whether or not it's a blink-and-you'll-miss-it moment. Directed by Oscar winner Chloé Zhao, it has an all-star cast that includes Gemma Chan, Richard Madden, Kit Harrington, Salma Hayak, Kumail Nanjiani, Lauren Ridloff, Barry Keoghan, Don Lee, and Angelina Jolie.
Isaac (Nov. 16):
Coming from Spain is this debut feature from writer/directors Angeles Hernández and David Matamoros, adapted from a stage play by Antonio Hernández Centeno and centered on two friends named Nacho and Isaac, who had an intense relationship as teens and meet again by chance after 20 years. Nacho, now financially successful and trying to have a baby with his wife Marta, proposes an arrangement with struggling entrepreneur Denis and his partner Carmen: If they will provide the "surrogate belly" for Marta's pregnancy, he will give them the money they need to open their gourmet restaurant. The deal, of course, opens the door for a lot of resurfaced feelings that forces the two men to discover themselves at the risk of losing the apparent stability they now have. Starring Pepe Ocio and Iván Sánchez (who won the Best Actor prize for his performance as Nacho at the 2020 Malaga Film Festival), it also features Maria Ribera, Erika Bleda, and Nacho San José. VOD.
The Power of the Dog (Nov. 17):
Squeaking in just before the holiday season is this adaptation of the 1967 Thomas Savage novel by the same name, directed by renowned filmmaker Jane Campion and starring screen heavyweights Benedict Cumberbatch and Kirsten Dunst. Set in 1925 Montana, it's a character-driven drama in which a brutal but charismatic rancher (Cumberbatch) finds his life disrupted when his brother (Jesse Plemons) brings a new wife (Dunst) and son (Kodi Smit-McPhee) home to the ranch. At first cold and cruel, he begins to take his new step-nephew under his wing, and a relationship begins to form that opens up memories of a buried past and awakens him to the possibilities of love. On the one hand, it's garnered predictable controversy over the casting of the straight-identifying Cumberbatch in a high-profile queer role (his second after playing Alan Turing in "The Imitation Game") – but on the other, it's one of the best-reviewed upcoming films on the slate so far. In addition, Campion is a cinematic master whose work here won her the Silver Lion for directing at this year's Venice Film Festival, so it's worth taking that into consideration before you decide to give this one a pass. In theaters.