November 17, 2017 at 3:18 pm EST | by Lou Chibbaro Jr.
D.C. man charged with hitting trans woman with car pleads guilty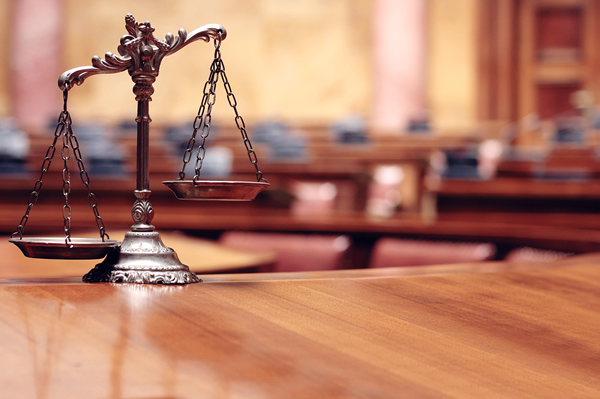 A 19-year-old D.C. man charged with intentionally hitting a transgender woman with the stolen car he was driving about 3:18 a.m. on July 5 pleaded guilty on Wednesday in D.C. Superior Court to a charge of aggravated assault while armed in connection with the incident.
Police and prosecutors said Startwaune Anderson, who was 18 at the time of the incident, allegedly hit Boo Boo Washington, 26, at the intersection of 4th and K Street, N.E. with a 2014 Ford Focus hatchback vehicle he stole earlier that day.
As part of a plea bargain agreement offered by prosecutors with the U.S. Attorney's Office, Anderson agreed, under advice from his attorney, to accept prosecutors' request for a sentence of between 60 to 72 months in prison.
Under D.C. law it will be up to Superior Court Judge Anthony Epstein, who is presiding over the case, to make the final decision on sentencing, which is scheduled to take place on Jan. 30, 2018.
"The defendant acted intentionally and on purpose and not by mistake or accident," according to a proffer of facts filed by the U.S. Attorney's Office as part of the plea bargain agreement.
"Ms. Washington suffered critical injuries including bleeding on the brain, multiple rib fractures, a lacerated spleen, and a punctured lung," the proffer statement says. "The victim was sedated and on a respirator for a couple of weeks before she was able to wake up on her own," it says.
"Ms. Washington stayed in the hospital for over a month until she was able to be released," the statement continues. "Ms. Washington is scheduled to be in outpatient rehabilitation treatment."
Adriana Carter, director of Outreach and Health Programs for the D.C. LGBT services center Casa Ruby, told the Washington Blade at the time of Anderson's arrest on July 12 that Washington was a regular visitor at Casa Ruby, which provides services to the transgender community.
Carter said she has known Washington for nearly 12 years and that Washington has identified as a transgender woman for "a very long time."
Also at the time of Anderson's arrest, Capt. Anthony Haythe, acting commander of the D.C. police Homicide Branch, told reporters at a news conference that police could not immediately determine whether the incident was a hate crime.
"After the initial investigation it became clear that this vehicle was used as a weapon," Haythe said. "We cannot definitely say at this point if it was a hate crime. But we have not ruled that out and we are still investigating it."
Court records show that when prosecutors with the U.S. Attorney's Office formally charged Anderson in court with the offense of aggravated assault while armed they did not list the case as a hate crime.
"The plea offer was made after a thorough investigation into the facts and circumstances of the case," William Miller, a spokesperson for the U.S. Attorney's Office, told the Blade on Friday.
"The U.S. Attorney's Office determined there was insufficient evidence to support an enhancement in this matter," he said, in referring to a hate crime enhancement of the underlying charge of aggravated assault while armed.
Anderson's guilty plea on Wednesday came during Transgender Awareness Week leading up to Transgender Day of Remembrance on Monday, Nov. 20, in which the transgender community and its supporters across the country will commemorate transgender people who have lost their lives to violence during the immediate past year.
D.C.'s Trans Day of Remembrance is scheduled to take place Dec. 20 from 6-9 p.m. at the Metropolitan Community Church of Washington at 474 Ridge Street, N.W.