Prince Harry and Elton John team up to launch coalition to fight HIV in men
The pair announced the launch of the MenStar coalition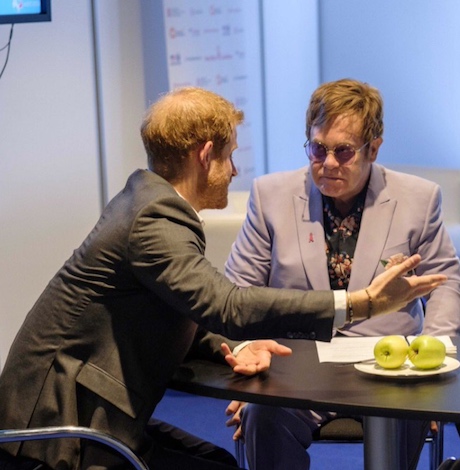 Prince Harry and Elton John are collaborating on a new effort to raise HIV awareness in men.
The Duke of Sussex and the singer appeared together at the International AIDS Conference in Amsterdam on Tuesday to announce the launch of the MenStar coalition which was founded by the Elton John AIDS Foundation, the U.S. President's Emergency Plan for AIDS Relief, Unitaid, the Global Fund to Fight AIDS, Tuberculosis and Malaria, the Children's Investment Fund Foundation, Johnson & Johnson and Gilead Sciences.
Kensington Palace announced that the MenStar coalition, "will expand the diagnoses and treatment of HIV infections in men, with the aim of ultimately ending the AIDS epidemic by 2030."
Preparing for #AIDS2018 Plenary Session with @EltonOfficial – where The Duke and Sir Elton will launch the MenStar coalition, which will expand the diagnoses and treatment of HIV infections in men, with the aim of ultimately ending the AIDS epidemic by 2030. pic.twitter.com/sYnROYwpdS

— Kensington Palace (@KensingtonRoyal) July 24, 2018
The coalition will also "support innovative approaches in delivering effective HIV/AIDS services for men, increasing earlier uptake of testing, treatment, and achievement of viral suppression."
MenStar will support innovative approaches in delivering effective HIV/AIDS services for men, increasing earlier uptake of testing, treatment, and achievement of viral suppression #AIDS2018

— Kensington Palace (@KensingtonRoyal) July 24, 2018
According to People, the coalition's first initiative is an HIV self-testing campaign for young men in Kenya.
On stage, Harry praised John for his dedication to servicing communities in need.
"I am honored to be sharing the stage with someone who has always put people at the center of his work, Sir Elton John," Harry said of John. "For over a quarter-century, Elton has worked tirelessly to fund research and services in communities around the world. And today, he has come to Amsterdam to announce his latest endeavor, a billion-dollar global partnership to break the cycle of male transmission of HIV, particularly in sub-Saharan Africa."
In his own speech, John emphasized the importance of HIV awareness/outreach for men.
"We cannot solve the whole problem if we're only addressing half the situation," John said. "If we want to win this fight, if we want to end AIDS once and for all, we must make men part of the solution."
Harry is continuing Princess Diana's legacy of fighting HIV/AIDS. She opened the first HIV/AIDS unit in a London hospital in 1987 and also famously shook the hand of an AIDS patient without gloves. John, who was a close friend to Diana, has remained close friends to the royal family. In addition to performing at Diana's funeral, he also recently performed at Harry's wedding to Meghan Markle.
Non-binary person reports assault by Proud Boys near Portland
'They nearly killed me'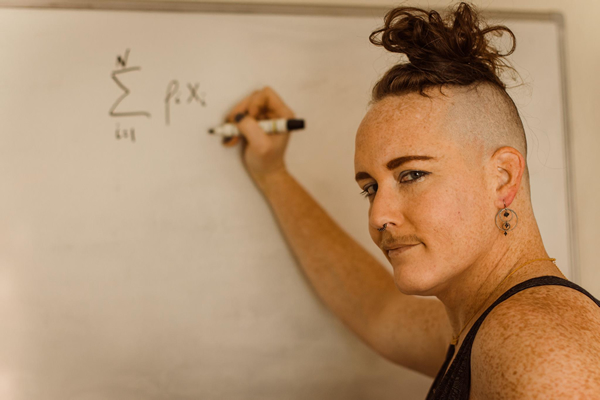 It was a typical day for Juniper Simonis. The freelance ecologist decided to break from work for lunch at about 3 p.m. to take their service dog, Wallace, to the local dog park and grab a bite to eat.
But a planned peaceful afternoon quickly turned ugly. Simonis says they survived a gang assault of about 30 perpetrators in Gresham, Ore., a suburb outside of Portland. The Oregon resident encountered the group for only minutes but suffered a concussion, sprained jaw, extensive car damage and verbal assaults, they said.
"They nearly killed me," they said.
Simonis said they turned into a parking lot to pick up lunch in Gresham, Ore., and stumbled upon a rally that included several members of the Proud Boys — a far-right, ultra-nationalist organization known for its anti-LGBTQ, anti-feminism and neo-fascist ideologies.
There was a "Flag Ride" right-wing rally in a parking lot earlier that day. Simonis was under the impression the event had ended after checking reports on Twitter. After pulling into the lot, originally to look for lunch options, Simonis saw a large gathering still in the lot.
Simonis decided to take pictures of what was happening to post online to warn others and was intentional in keeping their distance, they said. As Simonis was preparing to leave the area, they yelled from inside the car, "Fuck you, fascists, go home."
"I did not expect this to escalate into violence," they said.
The attack itself only lasted about three minutes, Simonis said. Simonis was quickly surrounded by several people and physically blocked from leaving the lot. People stepped in front of the parking lot exit, then a car was moved to barricade Simonis. People began to shout homophobic slurs at Simonis, they said.
"I'm in serious trouble now and I know it," they said.
Simonis was then punched while inside their vehicle and was briefly knocked out. They regained consciousness a few seconds later, and a cinder block was thrown at the car and shattered the back window of their car inches away from their service dog, Wallace.
Simonis got out of the car to assess the damage and make sure their service dog was safe. They quickly got back in their car and was able to leave the lot by maneuvering around the blocked exit, Simonis said.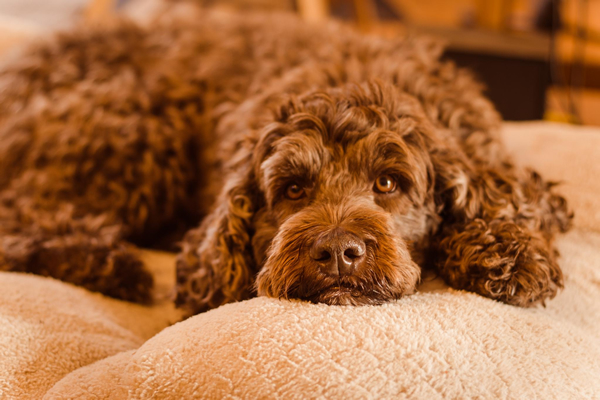 Looking back at the photos and videos Simonis took before the assault, Simonis said they saw people looking into the camera and acknowledging them taking photos. 
"I honestly don't know if I hadn't said anything, that … things would have gone any different," they said.
Last year, Simonis was targeted and arrested by federal police in Portland during the tumultuous Black Lives Matter protests in the city. They were denied medical attention, misgendered, jumped and aggressively handcuffed while taken into custody. 
Simonis is still working through legal proceedings in a multi-plaintiff lawsuit.
A witness to the event called the Gresham Police Department, which was only a few blocks away from the incident. But the call went to voicemail and the witness did not leave a message, Simonis said.
Another witness called 911, Simonis said, which led to an officer calling Simonis about 45 minutes after the accident to take a report.
In the police report obtained by the Blade, Simonis is consistently misgendered. Simonis' sex is also listed as "unknown" in the report. The incident was labeled as vehicle vandalism.
Simonis said the conversation with the officer was filled with victim-blaming and the officer wrote in the report that Simonis should avoid "approaching groups of this nature."
"At no point in this conversation does he treat me as an actual victim of a crime," Simonis said.
The Gresham Police Department did not respond to a request for comment.
Weeks after the assault, Simonis is struggling mentally and physically, they said.
The concussion makes working on a computer virtually impossible because of light sensitivity and trouble focusing, Simonis said. The pain caused by the sprained jaw makes it difficult to focus, as well.
Simonis is not able to begin physical therapy for their jaw until November because of long medical wait times, they said. The cost to repair the car damages will be about $8,000, as well, they said.
The times where Simonis is able to focus are usually taken up by piecing together what happened that day, they said.
"The part of my brain that I use for work has been hijacked functionally by the part of the brain that needed to know what happened to me," they said. "There is such a painful need to understand what happened to me."
Because of past traumatic events, like the experience of being in federal custody last year, Simonis said processing and living with the trauma is a bit easier to handle. But their ability to work will be forever changed yet again, they said.
"I'm not able to work at the pace that I used to work at before I was assaulted by DHS. I'll never be," they said. "And this is just a further knockdown."
The trauma of the event has increased Simonis' hyper-vigilance, as well.
"Every time I hear a car go by, I'm double-checking," they said.
Even though Simonis has the tools to process and live with the immense trauma, they will never be the same person, they said.
"They fucking changed my life forever. Point blank," they said. "Not just mentally, but physically and physiologically. I can't go back to where I was before. I'm lucky that I survived."
Simonis has reported the attack to the FBI and is pursuing legal action with two specific goals in mind: to heal and to prevent similar crimes from happening.
"I am somebody who believes in abolishing the carceral system and the justice system as it exists and policing," Simonis said. "But also a 37-year-old trans and disabled person who somehow managed to survive this long. And so naturally has become pragmatic about the world."
Because of the reaction of the Gresham Police Department, Simonis did not want to work with local officers and instead went to the federal level. But because of the alleged assault by agents in Portland last year, this decision wasn't easy for them.
Perpetrators in the assault threatened to call the police on Simonis, even though Simonis did not commit a crime. Reporting the crime to the federal level is also a layer of protection, they said.
"All of this is forcing my hand," they said. There is no easy decision in the situation, they added.
"We all know that crimes are underreported. We hear about it all the time," they said. And there are reasons why people don't report crimes and they're totally understandable. A lot of victims are very concerned about what will happen if they break anonymity. In my situation, I've already broken anonymity."
With recent arrests and crackdowns on the Proud Boys and other hate groups in the United States, Simonis is bracing for a long process.
"This isn't just going to go on a shelf," they said. 
Activistas LGBTQ en Chile quieren llegar al Congreso
Se realizarán las elecciones el 21 de noviembre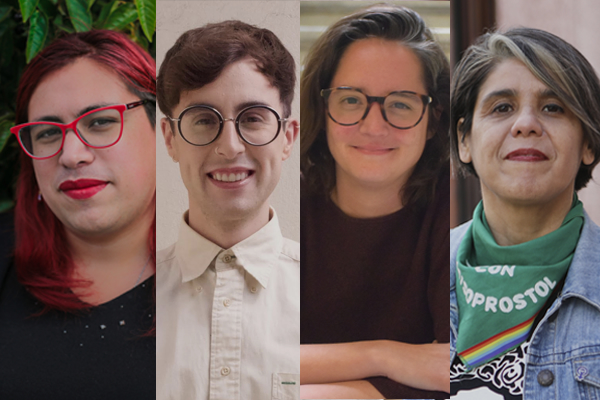 SANTIAGO DE CHILE — El miércoles comenzó legalmente en Chile el periodo de campaña electoral que permite a los candidatos pedir el voto y difundir sus propuestas ya que el 21 de noviembre los chilenos deberán volver a las urnas para elegir a presidente, congresistas y consejeros regionales.
Todo esto en medio de un año cargado de elecciones en ese país latinoamericano que atraviesa el proceso de transición política más importante en los últimos 30 años, donde hasta hay al menos 10 candidaturas LGBTQ en carrera.
Los resultados de aquella elección vendrán acompañar el trabajo que viene realizando la Convención Constitucional, un órgano encargado de redactar la nueva Constitución y que en aquellas elecciones apuntó un triunfo histórico al elegir a nueve constituyentes abiertamente LGBTQ.
Una victoria que activistas queer quieren llevar a los comicios de noviembre levantado sus propias candidaturas. Algunas de ellas, ya postularon en las pasadas elecciones y vienen por la revancha, pero está vez con la intención de llegar al Congreso y desde ahí contribuir a mejorar la calidad de vida de la población LGBTQ.
Hasta ahora, ningún candidato fuera del closet ha sido electo.
"Sería fantástico que una persona de la diversidad sexual y género, llegará al Congreso en estas elecciones. Creemos que la presencia de alguien que sea parte de la comunidad y que tenga un vínculo más directo con los movimientos sociales, en particular con los que tienen que ver con diversidad sexual y de género nos podría ayudar muchísimo a instalar las necesidades", mencionó al respecto la directora ejecutiva de Fundación Iguales, Isabel Amor.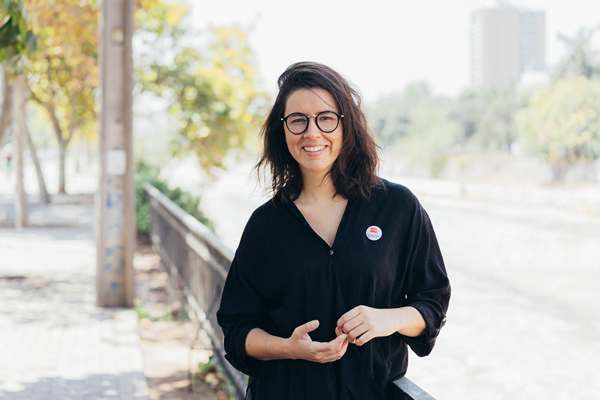 Para ella "es fundamental que, eventualmente, lleguemos al Congreso. Esto tiene que pasar ojalá lo más pronto posible, porque a nivel simbólico saber que una persona está en un lugar de poder para las personas de la diversidad sexual y de género, es algo tremendamente significativo después de décadas, décadas y décadas de que nos digan que no podemos estar en los lugares donde se toman las decisiones de nuestro país. Sería fantástico que alguien que es lesbiana, gay, bisexual o trans sea parte de este espacio".
Según el Servicio Nacional de Elecciones (Servel) 15.030.963 de personas están habilitadas para participar del proceso: 14.959.945 electores en Chile y 71.018 en el extranjero.
Erika Montencinos (IND), una histórica activista lesbofeminista que postuló para ser diputada por el distrito 9, en la Región Metropolitana, dijo al Washington Blade que "decidí llevar adelante esta candidatura porque creo que es una oportunidad histórica para mis comunidades. Siento que nosotros necesitamos estar en estos espacios de poder y, como dice mi eslogan avanzar con nuestras propias voces".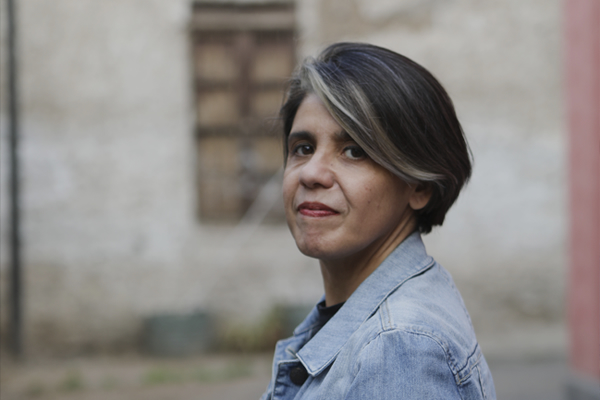 "Llevo muchos años de trabajo con mi agrupación. La Agrupación Lésbica, Rompiendo el Silencio y para mí dar este paso es entrar a otro mundo. Pero sin embargo lo llevo con mucha alegría y teniendo muy claro que estoy representando a a mis compañeras y a tantas otras compañeras, que hemos sufrido la discriminación. Por eso es tan importante llegar a esos espacios de poder" comentó Montencinos sobre las razones de inscribir su candidatura.
Constanza Valdés (Comunes), una conocida activista trans que lleva años trabajando como asesora legislativa competirá por el distrito 7 en la Región de Valparaíso. "Esta candidatura, la decidimos levantar a raíz del trabajo que venimos realizando hace años las organizaciones sociales en el mundo del activismo y especialmente por lo que significa también la representatividad de las personas trans".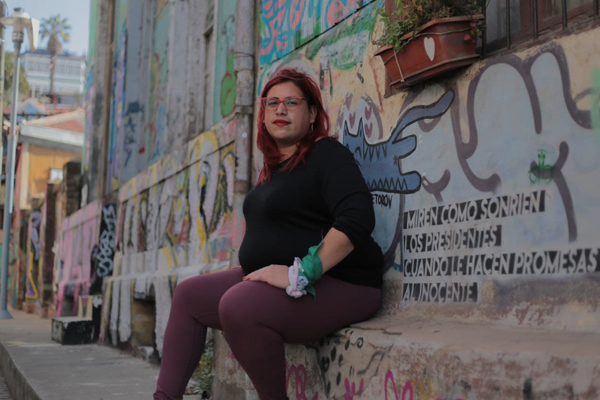 "Representar un nuevo liderazgo y nuevas voces. Lo que significa una renovación de la política, un Congreso mucho más representativo, un Congreso que se asemeje a la realidad de las personas trans que existimos, las mujeres trans existimos y estamos en la política y pasamos por distintas etapas y vivencias que no son relatos que tienen que solamente deben contener los libros o los medios de comunicación, sino que con discursos políticos", afirmó Valdés al Blade.
Mientras que Rodrigo Mallea (Comunes), activista no binario también buscará, al igual que Montencinos, conseguir un escaño por el distrito 9.
"La verdad es que desde el estallido social y las revueltas que se concretó un gran cambio en la política y, además con el proceso constituyente se empezó a consolidar que este cambio era posible traducirlo en cambios materiales; reales y sustantivos para la gente", relató al Blade.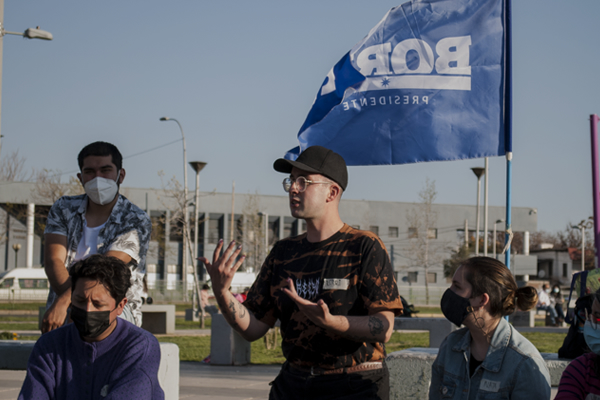 "La posibilidad de vivir mejor, de conseguir un buen vivir y para que los derechos sociales no sean solamente cuestiones que están consagradas en el papel, sino nuestra realidad cotidiana", explicó Mallea.
"Por eso es que pienso que en el Congreso tiene que haber un cambio también, tiene que haber representación LGBT+ que hoy día es bastante escasa en todos los ámbitos de la vida privada y pública", alertó Mallea en medio de los preparativos de su campaña electoral.
María Jose Cumplido (PL), una reconocida escritora feminista y públicamente lesbiana competirá por el distrito 10. "Decidí asumir esta candidatura a diputada porque sentí que la política requiere, obviamente, renovación y no nos basta con pedirlo desde afuera. Pienso que para construir, en especial en este momento tan importante, tenemos que sumarnos colectivamente para trabajar por Chile", sostuvo al Blade.
"La plena igualdad LGBTQ y finalmente, la mejora sustancial en todos los aspectos de la vida desde la prevención de la discriminación a la representación y la posibilidad de que tengamos como un principio rector también el libre desarrollo de la personalidad, es decir, que cualquier persona tenga la orientación sexual que tenga, la expresión de género que tenga, pertenezca al pueblo que sea; tiene que tener la libertad de elegir su proyecto de vida y tiene que estar a un lado el Estado que permita el desarrollo en paz de ese proyecto de vida", argumentó Cumplido.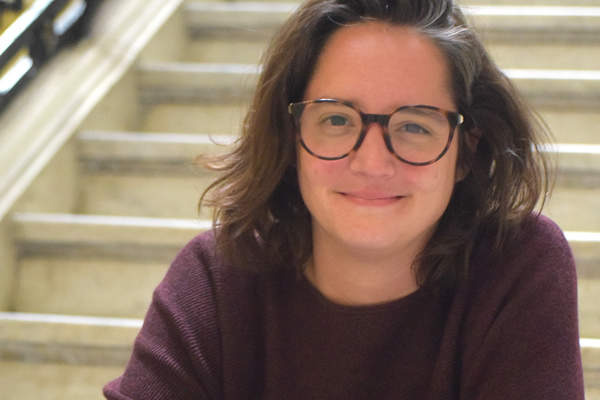 Finalmente agregó que "el futuro tiene que ser diverso. Tienen que estar todos los puntos de vista representados y por eso esta candidatura es muy importante para darle no solo visibilidad a la comunidad LGBTQ, sino también que las leyes integralmente también consideren a todas las personas que históricamente han sido excluidas".
En el último año los casos de discriminación aumentarón un 14,7 por ciento en Chile, según el XIX Informe Anual de Derechos Humanos de la Diversidad Sexual y de Género, denominado como "El año de la resilencia LGBTQ", a causa de que los atropellos sumaron 1.266, la cifra más alta conocida hasta ahora y que mantiene al alza una explosiva ola de ataques a LGBTQ que viene ocurriendo desde el 2018.
Resiliencia, arrojó la investigación, porque en uno de los escenarios y contextos más adversos para su calidad de vida, la población LGBTQ gestionó sus propios recursos y capacidades para ir en ayuda de los más vulnerables, reaccionar frente a las injusticias y mantener en alto la lucha por la plena igualdad social y legal.
Sumándose a esto los abusos, los compromisos incumplidos por parte de las autoridades, la carencia de condena pública estatal frente a los delitos de odio y la ausencia de una política focalizada para combatir los efectos de la Covid-19.
"Tenemos que seguir en con los brazos arriba, luchando para que esos cambios sean concretados y que sean cambios transformadores y profundos para la vida no solamente de la generación actual, sino los cambios para las futuras generaciones", concluyó Mallea.
Comings & Goings
Umana named associate with Gustafson Guthrie Nichol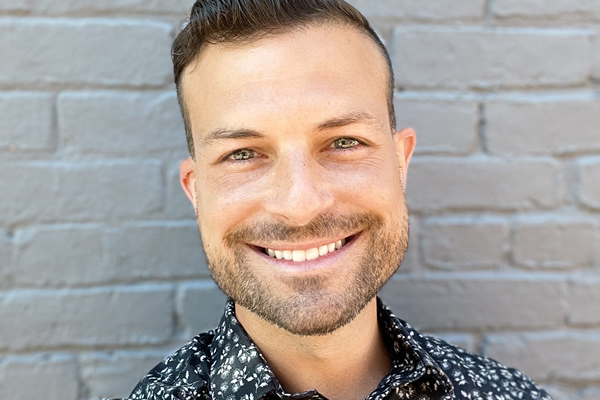 The Comings & Goings column is about sharing the professional successes of our community. We want to recognize those landing new jobs, new clients for their business, joining boards of organizations and other achievements. Please share your successes with us at: [email protected]. 
Congratulations to Wolfgang Umana on being named an associate with Gustafson Guthrie Nichol (GGN). He has been with them for more than five years and is currently its D.C. studio's office manager.
"I am honored to become GGN's newest Associate," Umana said. "I have the glorious privilege of supporting GGN's continuing dedication to progress, inclusion, social justice, sustainability, and beautification of the world we live in."
Umana also works with NBR Computer Consulting as an LLC Computer Technician consultant. He has experience in social media, communications, outreach, and technical services, and provides a dynamic approach to the fast-changing world of technology. NBR Computer Consulting, LLC is a gay-owned business. 
Umana has also served as D.C. Army National Guard Director of Environmental Affairs and with EMS Consultation Services.
He has his bachelor's in Environmental Science & Public Policy, Human and Ecosystem Response to Climate Change, from George Mason University.