It's official: Senate confirms Brett Kavanaugh to Supreme Court
Vote narrowest in history for seating of justice to high court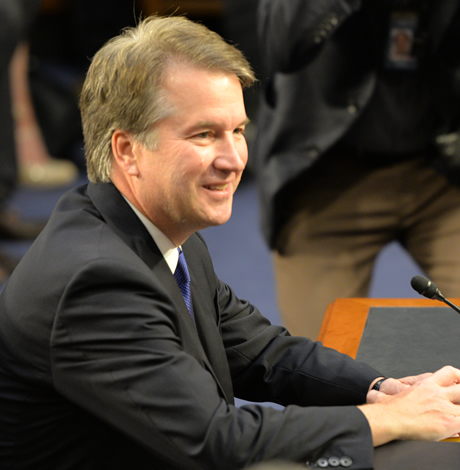 With Vice President Mike Pence presiding over the chamber in case his constitutional duty to break tie votes was required, the Senate voted 50-48 to confirm Kavanaugh.
The Senate confirmed Kavanaugh despite multiple allegations the nominee committed sexual assault. Christine Blasey Ford testified before the Senate a teenaged Kavanaugh sexually assaulted her in 1982 when she was 15 years old. Kavanaugh also faced accusations of perjury based on his testimony, including his assertion the meaning of "Devil's Triangle" and "boofed" in his high school yearbook entry weren't sexually related terms.
Other critics said his response to the accusations in his testimony before the Senate, including an assertion it was a result of "revenge of the Clintons," demonstrated a lack of judicial temperament and made him unfit for the Supreme Court.
The vote was largely along party lines, although Sen. Joe Manchin (D-W-Va.) broke with Democrats to vote in favor of nomination. Sen. Lisa Murkowski (R-Alaska) came out against Kavanaugh's confirmation, but voted "present" on the confirmation vote in the spirit of comity because Sen. Steve Daines (R-Mont.) absent because he was attending his daughter's wedding.
Sen. Susan Collins (R-Maine), a supporter of LGBT rights who was a champion of "Don't Ask, Don't Tell" and the Employment Non-Discrimination Act, was thought to be a potential "no" vote on Kavanaugh, but declared her support for the nominee Friday.
The margin was the narrowest ever in history for the confirmation of a justice to the Supreme Court, beating the 52-48 vote in 1991 to confirm U.S. Associate Justice Clarence Thomas.
Raj Shah, a White House spokesperson, said in a statement the Trump administration would waste no time in seating Kavanaugh and arrange his swearing-in the day of his confirmation vote.
"The White House applauds the Senate for confirming President Trump's nominee Judge Brett Kavanaugh to the Supreme Court," Shah said. "Later today, the President will sign his commission of appointment and he will be officially sworn in."
According to the Associated Press, U.S. Chief Justice John Roberts and former U.S. Associate Justice Anthony Kennedy would swear in Kavanaugh to the Supreme Court.
Progressive and LGBT groups, who opposed Kavanaugh since he was nominated out of fears he'd rollback LGBT rights and overturn Roe v. Wade, were indignant over the Senate approving his nomination.
Shannon Minter, legal director for the National Center for Lesbian Rights, said in a statement the confirmation was "a slap in the face to women and all sexual assault survivors."
"It is also a blow to the legitimacy of the Supreme Court," Minter said. "Kavanaugh's belligerence and hyperpartisan attacks at last week's hearing do not reflect the temperament or impartiality required for a lifetime appointment to our nation's highest court."
Kavanaugh now takes the seat on the Supreme Court formerly occupied by Kennedy, who was known as a moderate, dwing justice and wrote four major milestone decisions in favor of gay rights, including the 2015 ruling for marriage equality nationwide.
During his time as a judge on the U.S. Circuit Court of Appeals for the Federal Circuit, Kavanaugh wasn't asked to deliver any rulings on LGBT rights. However, his inclusion on Trump's list of potential Supreme Court nominees, chosen by the Federalist Society and the Heritage Foundation, cast doubt he would the interpret the law favorably for LGBT rights.
Stan Sloan, CEO of the Family Equality Council, articulated in a statement the concerns felt by LGBT rights supporters over Kavanaugh's confirmation.
"Today, we recognize the deep disappointment and fear many Americans are feeling, and acknowledge the specific fears of the LGBTQ community as the Justice joining the Supreme Court has a record that indicates he would undercut our rights, uphold discrimination against our community, and allow President Trump's anti-LGBTQ agenda to withstand judicial scrutiny," Sloan said.
Many LGBT right supporters have raised concerns Kavanaugh will be the deciding vote reversing Kennedy's landmark decisions on LGBT rights, including the decision for marriage equality nationwide. Kavanaugh's responses on LGBT rights during his confirmation hearing left LGBT legal experts wholly unsatisfied.
The chances of reversing Obergefell three years after the court issued the decision may be slim, but marriage equality is but one issue Kavanaugh could face as a justice. Other LGBT-related cases that may come to Supreme Court with Kavanaugh on the bench including litigation challenging President Trump's transgender military ban, whether federal civil laws against sex discrimination applies to LGBT people and whether "religious freedom" affords a right for individuals and businesses to discriminate against LGBT people.
Mara Keisling, executive director of the National Center for Transgender Equality, said in a statement the confirmation was a "moral failure" on the part of the Senate.
"Justice Kavanaugh is a direct threat to the well-being of 2 million transgender people, and his confirmation is an insult to the millions of people who have survived sexual assault," Keisling said. "Every time the Supreme Court strips more rights away, survivors will receive a painful reminder that decisions about their lives are being made by people who have been credibly accused of sexual assault."
With Kavanaugh seated, many progressives are hoping outrage over the confirmation will contribute to the energy driving an expected "blue" wave at the polls in the upcoming congressional mid-term elections. However, new signs have indicated the Kavanaugh confirmation process has also generated a backlash among Republican voters, who are now telling pollsters they're also energized.
Chad Griffin, president of the Human Rights Campaign, said in a statement the "harmful consequences of the Senate's decision to support Brett Kavanaugh will last decades" and urged voters to make their objections heard at the polls.
"In the wake of this news, there is only one course of action," Griffin said. "The millions of Americans who have fought a valiant struggle against this Trump-Pence nominee must make their voices heard in November and beyond by electing lawmakers who will stand up for our rights rather than sell us out."
Kavanaugh may not be out of the woods even though he was confirmed to the Supreme Court. Rep. Jerrold Nadler (D-N.Y.), top Democrat on the House Judiciary Committee, has indicated a Democratic majority in the House would further investigate sexual assault and perjury allegations against Kavanaugh, which could result in impeachment proceedings.
Sarah Kate Ellis, CEO of GLAAD, said in a statement voters should head to the polls to November to contain and reverse the Kavanaugh confirmation and the Trump administration.
"Brett Kavanaugh has been granted the opportunity to ensconce President Trump and Vice President Pence's hate-fueled anti-LGBTQ agenda on the nation's top court for decades to come, threatening the hard-won rights of women, LGBTQ people, immigrants, and all vulnerable people," Ellis said. "We must turn our attention to the ballot box in November to protect and preserve our most deeply held American values, and resist the tyranny of the Trump Administration."
The U.S. Senate voted on Saturday to confirm Brett Kavanaugh to the U.S. Supreme Court, bringing to an end a tumultuous confirmation process for President Trump's judicial nominee.
Anti-LGBTQ group claims Va. marriage amendment repeal will legalize polygamy
State Sen. Adam Ebbin rejected claim during committee hearing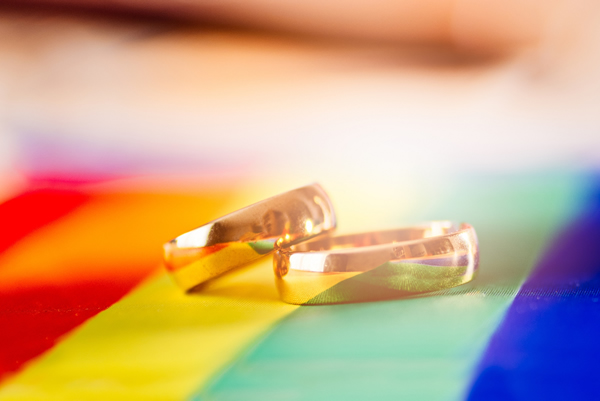 A representative of an anti-LGBTQ group on Tuesday said the repeal of Virginia's constitutional amendment that defines marriage as between a man and a woman would pave the way for the legalization of polygamy in the state.
"There are some, at least, very legitimate concerns about whether this would actually legalize polygamy, among other forms of marriage," said Family Foundation of Virginia Legal Counsel Josh Hetzler.
Hetzler made the comment during a Virginia Senate Privileges and Elections Committee hearing on state Sen. Adam Ebbin (D-Alexandria)'s resolution to repeal the Marshall-Newman Amendment. Ebbin, who is the only openly gay member of the Virginia Senate, in response to the claim noted polygamy is a crime under Virginia and federal law.
"I take offense to the Family Foundation's characterization that this would allow polygamy," said Ebbin. "This has nothing to do with polygamy, what this has to do with is equality."
Carol Schall, who, along with her wife, Mary Townley, joined a federal lawsuit that paved the way for marriage equality in Virginia, and outgoing Equality Virginia Executive Director Vee Lamneck are among those who testified in support of the resolution. The committee approved it by a 10-5 vote margin.
Virginia voters approved the Marshall-Newman Amendment in 2006.
Same-sex couples have been able to legally marry in Virginia since 2014.
The General Assembly last year approved a resolution that seeks to repeal the Marshall-Newman Amendment. It must pass in two successive legislatures before it can go to the ballot.
Ebbin earlier this month told the Washington Blade he remains "hopeful" the resolution will pass in the Democratic-controlled state Senate. Prospects that the resolution will pass in the Republican-controlled state House of Delegates are far less certain.
Republican Gov. Glenn Youngkin before his election reiterated his opposition to marriage equality. Youngkin, however, stressed it is "legally acceptable" in Virginia and he would "support that" as governor.
Jim Obergefell announces bid for seat in Ohio state legislature
Marriage plaintiff moves on to new endeavor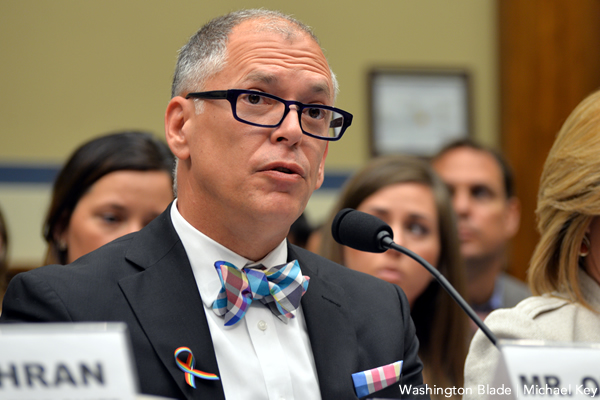 Jim Obergefell, the lead plaintiff in the litigation that ensured same-sex couples have the right to marry nationwide, announced on Tuesday he'd pursue a new endeavor and run for a seat in the state legislature in his home state of Ohio.
"You deserve a representative who does the right thing, no matter what. You deserve a representative who fights to make things better for everyone," Obergefell said. "I've been part of a national civil rights case that made life better for millions of Americans. Simply put, I fight for what's right and just."
Obergefell, who claims residency in Sandusky, Ohio, is seeking a seat to represent 89th Ohio District, which comprises Erie and Ottawa Counties. A key portion of his announcement was devoted to vowing to protect the Great Lakes adjacent to Ohio.
"We need to invest in our Great Lake, protect our Great Lake, and make the nation envious that Ohio has smartly invested in one of the greatest freshwater assets in the world," Obergefell said.
Obergefell was the named plaintiff in the consolidated litigation of plaintiffs seeking marriage rights that led the U.S. Supreme Court to rule in 2015 for same-sex marriage nationwide. Obergefell was widower to John Arthur, who died of amyotrophic lateral sclerosis, and was seeking the right to be recognized as his spouse on his death certificate. The ruling in the consolidated cases ensured same-sex couples would enjoy the full benefits and responsibilities of marriage.
"We should all be able to participate fully in society and the economy, living in strong communities with great public schools, access to quality healthcare, and with well-paying jobs that allow us to stay in the community we love, with the family we care about," Obergefell said in a statement on his candidacy.
FDA-funded blood donation study recruiting gay, bi men
D.C.'s Whitman-Walker, L.A. LGBT Center working on study to ease restrictions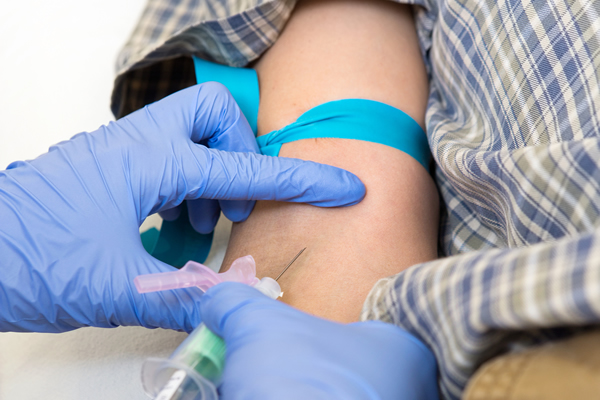 D.C.'s Whitman-Walker Institute and the Los Angeles LGBT Center are among LGBTQ supportive organizations in eight U.S. cities working with the nation's three largest blood donation centers on a study to find a way to significantly ease blood donation eligibility for men who have sex with men or MSM.
The study, which is funded by the U.S. Food and Drug Administration, calls for recruiting a total of 2,000 gay and bisexual men in eight U.S. cities selected for the study to test the reliability of a detailed donor history questionnaire aimed at assessing the individual risk of a gay or bisexual man transmitting HIV if they donate blood.
A statement released by the study organizers says the questionnaire, which could be given to a gay or bisexual person showing up at a blood donation site, could be a replacement for the FDA's current policy of banning men who have had sex with another man within the previous three months from donating blood.
In the early years of the AIDS epidemic in the 1980s, the FDA put in place a permanent ban on blood donations by men who have sex with men. In 2015, with advanced HIV testing and screening techniques readily available, the FDA lifted its permanent ban on MSM blood donations and replaced it with a 12-month restriction for sexual activity between MSM.
The FDA further reduced the time of sexual abstinence for MSM to three months in 2020.
LGBTQ rights organizations and others advocating for a change in the current FDA restriction point out that at a time when the nation is facing a severe shortage of blood donations due to the COVID pandemic, the three-month donation deferral requirement for MSM is preventing a large number of blood donations from men whose risk of HIV infection is low to nonexistent.
Under the FDA-funded and initiated study, the American Red Cross, Vitalant, and OneBlood — the nation's three largest blood donation centers — have been conducting the questionnaire testing since the study was launched in March 2021.
"To gather the necessary data, the blood centers will partner with LGBTQ+ Centers in Washington, D.C., San Francisco, Orlando, New Orleans/Baton Rouge, Miami, Memphis, Los Angeles, and Atlanta," the study organizers say in a statement on a website launched to help recruit volunteers for the study.
"The study will enroll a total of 2,000 gay and bisexual men (250 – 300 from each area) who meet the study eligibility criteria," the statement says.
Among the criteria for being eligible, the statement says, is the person must be between 18 and 39 years old, have expressed an interest in donating blood, must have had sex with at least one other man in the three months before joining the study, and must agree to an HIV test. A negative test result is also required for acceptance into the study.
The study is officially named ADVANCE, which stands for Assessing Donor Variability And New Concepts in Eligibility.
"The ADVANCE study is a first step in providing data that will help the FDA determine if a donor history questionnaire based on individual risk would be as effective as time-based deferral, in reducing the risk of HIV in the blood supply," the study organizers statement says.
"If the scientific evidence supports the use of the different questions, it could mean men who have sex with men who present to donate would be assessed based upon their own individual risk for HIV infection and not according to when their last sexual contact with another man occurred," the statement continues. "The ADVANCE study is groundbreaking because it's the first time a study is being conducted that could result in individual risk assessment for men who have sex with men to donate blood," the statement says.
The Whitman-Walker Institute, which is among the community-based organizations involved in helping organize and conduct the study, is an arm of Whitman-Walker Health, the LGBTQ supportive D.C. health center.
Christopher Cannon, director of Research Operations for Whitman-Walker Institute, said that since the D.C.-based part of the study was launched early last year prior to the official announcement of the study on March 20, D.C. has surpassed the original city goal of recruiting 250 participants for the study.
"We are currently at 276 as of last Friday's report," Cannon told the Blade in a Jan. 13 interview. "And the current goal is now 300," he said. "So, we're hoping to push this over that goal line in the coming days and weeks.
Cannon said that like the community organizations involved in the study in other cities, Whitman-Walker Institute's role has been focused on recruiting gay and bisexual men to participate in the study and to send them to the American Red Cross headquarters building at 430 17th St., N.W. near the White House. That site, which serves as a blood donation center, is also serving as the site where study participants are screened, interviewed, and presented with a detailed questionnaire.
"We promote the study within Whitman-Walker," Cannon said. "We promote it to our networks. We did social media promotions across the city.'
Although Whitman-Walker doesn't have the final draft of the questionnaire being presented to study participants, Cannon said he has seen "bits and pieces" of it.  
"They ask very direct questions about the person's sex life, sexual partners, sex acts, numbers of partners," Cannon said. "There are questions about condom use, PrEP use, drug use. How recently have you had sex? Lots of related questions," he said.
"It's really about trying to figure out effectively which are the best questions," according to Cannon. "The hope is by analyzing the questions and identifying maybe the best 10 to 12 questions that can be universally used…to get the best answers that identify the individuals that may have the highest risk," he said. Doing that, he points, out can help determine which men who have sex with men should be eligible to safely donate blood.
A statement released by Whitman-Walker last March calls the study a "monumental research effort" that has the potential to lift the stigma imposed on gay and bisexual men whose ability to donate blood is currently based on their sexual orientation.
"The ADVANCE study is designed to understand if, by asking carefully crafted and research-informed research questions, blood collectors can screen potential blood donors for their individual HIV risk factors rather than applying a ban against sexually active gay and bisexual men," the statement says.
"The goal is to move away from overly broad questions that exclude potential donors and spread stigmatizing messages about MSM and their HIV risks," it says.
Cannon said that as of last week, study organizers had recruited a total of 879 study participants nationwide out of the goal of 2,000 participants needed to complete the study. He said issues related to the COVID pandemic created delays in the recruitment efforts, but study organizers were hopeful the study could be completed by this summer.
Information about participating in the study or learning more about it can be obtained at advancestudy.org.