Get off social media and take to the streets
Recent events demonstrate what Cuban LGBTI+ activism is missing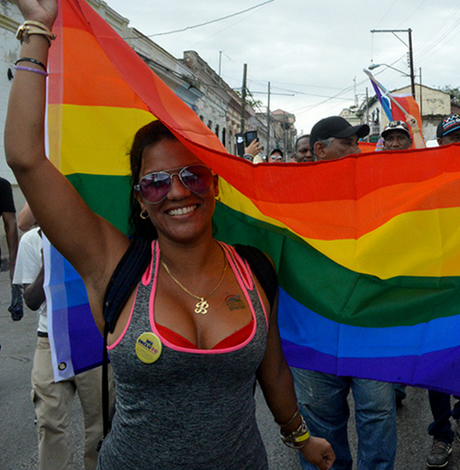 Editor's note: Tremenda Nota is an independent e-zine in Cuba that covers the LGBTI community and other minority groups. It is the Washington Blade's media partner in the country.
This article was originally published on Tremenda Nota's website in Spanish.
HAVANA — While churches oppose same-sex marriage and the National Center for Sex Education (CENESEX) fails to take a strong public position, Cuban LGBTI+ activists who are less organized than religious institutions are forced to campaign on different platforms.
At three in the afternoon on Oct. 27 at the intersection of Prado and Malecón Streets in Havana, a kiss-in (or besuqueo as the organizers called it) was planned in support of same-sex marriage. A few hours earlier more than 600 people had confirmed their attendance and the event had been shared hundreds of time on social media. The slogan called to "take kisses out of the closet."
During the kiss-in Proyecto Abriendo Brechas de Colores (ABC) – LGTBI (Opening Color Gaps Project), a group seeking to "generate spaces for dialogue between religious and social discourses regarding women's and LGBTIQ+ people's rights," planned to hand out leaflets on religious fundamentalism, as well as posters and stickers about sexual diversity and gender.
ABC was going to project videos produced during the All Rights for All Families campaign. The most creative kisses would also be photographed. They were going to raise the flag for diversity in the Prado area.
However, one day before the planned event ABC publicly cancelled the kiss-in because they had not received state permission to take to the streets.
Despite the cancelation a flash mob took over the intersection of Prado and Malecón.
Event organizers and other activists connected with CENESEX also showed up, and they kissed.
The kiss-in had no major impact: There were 30 people instead of the hundreds planned.
The event's cancelation and the promoters' hesitancy were criticized on social media by several activists. The poet Norge Espinosa summed up his disappointment like this: "True activism is done with daring, with an urgent willingness to go beyond the permitted limits, or it isn't done."
Ironically, days before ABC cancelled the kiss-in the Mariano Methodist Church gathered approximately 3,500 members of its flock to show their opposition to same-sex marriage, according to a publication on their Facebook page. They held a mass event without anyone's permission.
Churches versus activists
So far Cuban churches have held a firm position against same-sex marriage and "the ideology of gender" on their institutional websites and social media.
However, their activism has also transcended the borders of the virtual world. Parishioners have distributed posters and stickers across the country defending the "original design of the family, as God created it." They have also taken to the streets around their churches to protest. If that was not enough they have also "published" their message in the El paquete seminal or The Weekly Package, a Cuban alternative to the Internet that proves a terabyte of data for readers.
Now they want to go even further. Reverend Alida León, president of the Cuban Evangelical League, confirmed to Tremenda Nota that 20 different denominations have collected signatures against Article 68. "We don't have anything against homosexuals but we demand that the concept of marriage be maintained as God created it."
Indeed, on Nov. 13, more than a dozen Christian denominations published a letter sent to the Constitutional Reform Commission at the Communist Party's Central Committee. The 13 churches that signed the document stated that they had collected almost 180,000 signatures against modifying the concept of marriage in the new constitution.
If Article 68 is kept in the draft constitution, the Christian community could vote against it in the next referendum. In the text "Article 68: Evangelicals, Catholics, the LGBTI movement and the smoke screens" the intellectual and activist Alberto Abreu Arcia argues that León Báez, one of the Cuban evangelical Church's leaders, declared, "If marriage is not modified in the draft constitution, we will all vote against it."
According to Instituto Patmos in 2017, 10 percent of the Cuban population stated they were evangelicals, while 35 percent considered themselves to be nominally Catholic. The Christian denominations are organized and they have a presence throughout Cuba. They have places to meet and mechanisms to communicate directly with the state. This puts independent activism on a back foot in this debate.
Many defenders of LGBTI+ rights in Cuba have had to follow a script written by CENESEX. In May they held a procession to a conga beat and then they went back to social networks, where reports, messages and campaigns amass. They cannot reach the streets without the government's consent.
"The social networks and digital environment have become a stand in for the lack of legitimacy in other spaces, but they make it impossible to meet all the challenges," young activist Yadiel Cepero explains to Tremenda Nota.
"In the interest of transforming the current state of affairs I think, like many other activists, that the LGBTI+ agenda should be promoted alongside civil and political rights so that collectives can become legal, unite, have spaces to meet and make use of mechanisms for participating and impacting on politics," Cepero argues.
The founder of the debate platform "Constructing an Agenda for Sexual Diversity in Cuba" believes that the first step for defenders of LGBTI+ rights is taking the risk of grabbing public space. "The church put up its posters and nothing happened. What are we afraid of?"
However, during the debates on the constitution a sector of Cuban activism has lagged behind the churches, confident of the state's role as guarantor of rights.
"We have a powerful legacy of inactivity, of fear, often because they have not allowed us to make our own way," states activist and lawyer Lidia Romero. "We have reached an important moment to demand our rights and it seems like we don't know what to do, or how to organize ourselves."
Some activists believe that the approval of Article 68 is a foregone conclusion, so they think it is a waste of time reacting to the religious groups. In his blog, Paquito el de Cuba, journalist Francisco Rodríguez Cruz argued that they shouldn't be afraid that, "The matrix of conservative opinion of some churches can impose itself on the rest of society."
The blogger explains that the results of the public consultation will not be based on the number of signatures collected by churches or the number of arguments against Article 68, "Rather by analyzing the pertinence of each proposal that emerges from the debate, by the commission writing the draft constitution and Parliament, which will approve the final text before the referendum."
Rodríguez Cruz's opinion is supported by statements made by State Council Secretary Homero Acosta Álvarez. Last Oct. 17, during the inauguration of the International Congress ABOGACÍA 2018, the lawyer said, "Rights cannot be the perpetual slave to social backwardness, even when in the moment it could lead to clashes with parts of the social spectrum. A mission to transform must also promote development."
'Let's organize more kiss-ins'
Over the last few weeks some activists have started to circulate short videos on social networks where LGBTI+ people (and others) show their support for Article 68 of the draft constitution.
68th Pages, Acepto, For Same-Sex Marriage in Cuba, Proyecto Abriendo Brechas de Colores – LGTBI [ABC], Constructing an Agenda for Diversity in Cuba and the Metropolitan Community Church in Cuba are heading different campaigns on social networks. Many others are also joining in from their personal profiles or blogs.
However, the proposals and campaigns generated on these digital platforms do not go beyond a virtual space in a country where the majority of people are still not online.
A few months ago, on May 11, 20 Cuban intellectuals and activists published a detailed agenda for LGBTI+ rights in Cuba. The document, the first of its kind in the country, includes 63 specific demands and is divided into two large sections: legislative and political measures, plans and strategies. All of those signing it were members of civil society.
Some of the signatories are activists who are looking for alternative ways to channel their demands that are independent of the state and CENESEX.
CENESEX "is an institution that excludes those that don't agree with their political ideas. They also do not they share their work progress. They just ask us to trust that they 'are working,' without providing any more information. They don't treat us as equals or as members," adds Romero.
Recently activist Sandra Álvarez Ramírez, formally CENESEX's webmaster and member of the editorial board for the magazine Sexología y Sociedad (Sexology and Society) asked about the cancelation of the kiss-in. CENESEX responded via Facebook that, "'Real journalists don't receive instructions from Berlin" referring to the fact that the Cuban psychologist lives in Germany.
For many activists the current panorama is made worse by the lack of coherence within the Cuban LGBTI+ movement. "If you don't have spaces to meet, or to take action, or an institution that represents you as a whole, and you can't even legally associate, then there is no unified work. But we must overcome these limitations," states Romero.
Less united, and lagging behind the churches, activists are starting to quietly leave networks, they are starting to realize that they need to rebuild the state, institutions and the parts of society refusing to let all people have all rights.
Jimmy Roque Martínez does not believe that those sympathetic to the cause of sexual rights should quietly wait around for the results of the constitutional referendum. "Along with the life stories and opinions that started to circulate on social networks and the pages created, we are also going to organize new kiss-ins, but these won't be canceled" he promises.
Kelley Robinson, a Black, queer woman, named president of Human Rights Campaign
Progressive activist a veteran of Planned Parenthood Action Fund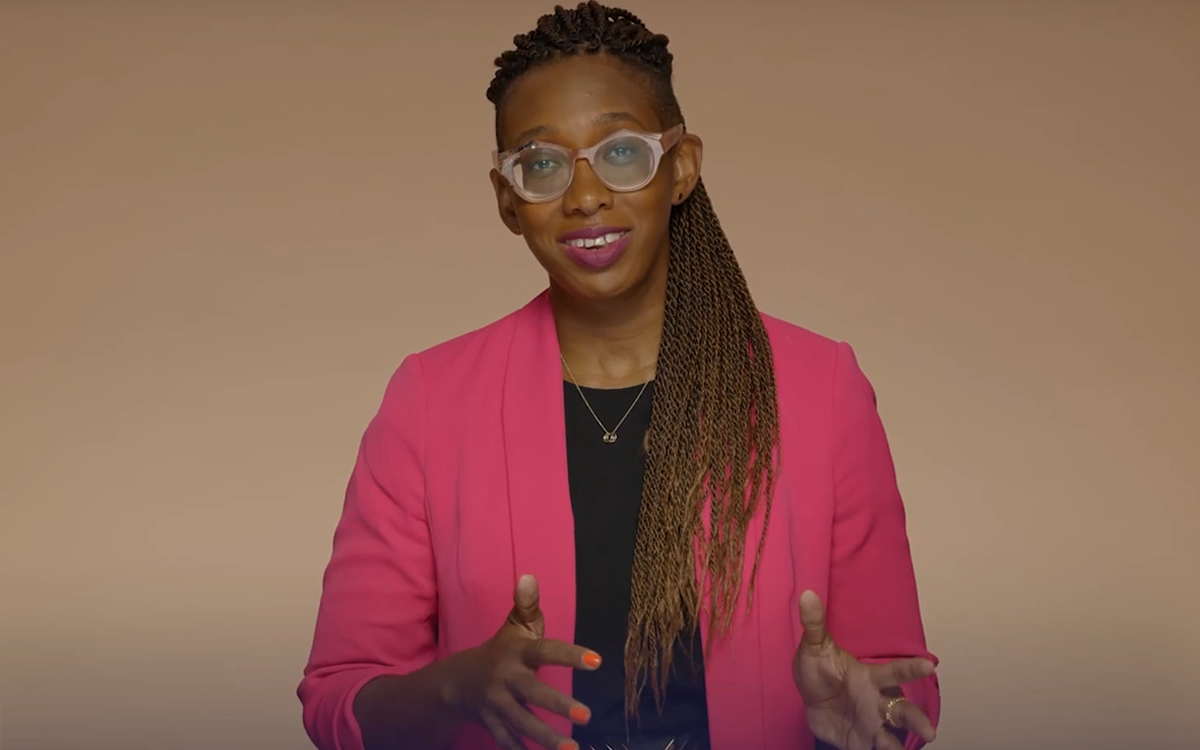 Kelley Robinson, a Black, queer woman and veteran of Planned Parenthood Action Fund, is to become the next president of the Human Rights Campaign, the nation's leading LGBTQ group announced on Tuesday.
Robinson is set to become the ninth president of the Human Rights Campaign after having served as executive director of Planned Parenthood Action Fund and more than 12 years of experience as a leader in the progressive movement. She'll be the first Black, queer woman to serve in that role.
"I'm honored and ready to lead HRC — and our more than three million member-advocates — as we continue working to achieve equality and liberation for all Lesbian, Gay, Bisexual, Transgender, and Queer people," Robinson said. "This is a pivotal moment in our movement for equality for LGBTQ+ people. We, particularly our trans and BIPOC communities, are quite literally in the fight for our lives and facing unprecedented threats that seek to destroy us."
The next Human Rights Campaign president is named as Democrats are performing well in polls in the mid-term elections after the U.S. Supreme Court overturned Roe v. Wade, leaving an opening for the LGBTQ group to play a key role amid fears LGBTQ rights are next on the chopping block.
"The overturning of Roe v. Wade reminds us we are just one Supreme Court decision away from losing fundamental freedoms including the freedom to marry, voting rights, and privacy," Robinson said. "We are facing a generational opportunity to rise to these challenges and create real, sustainable change. I believe that working together this change is possible right now. This next chapter of the Human Rights Campaign is about getting to freedom and liberation without any exceptions — and today I am making a promise and commitment to carry this work forward."
The Human Rights Campaign announces its next president after a nearly year-long search process after the board of directors terminated its former president Alphonso David when he was ensnared in the sexual misconduct scandal that led former New York Gov. Andrew Cuomo to resign. David has denied wrongdoing and filed a lawsuit against the LGBTQ group alleging racial discrimination.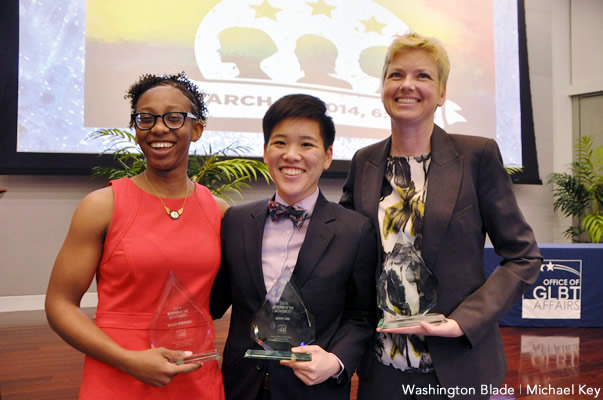 Former Ambassador Daniel Baer explains it all on Ukraine crisis
Expert downplays strategic thinking behind Putin's move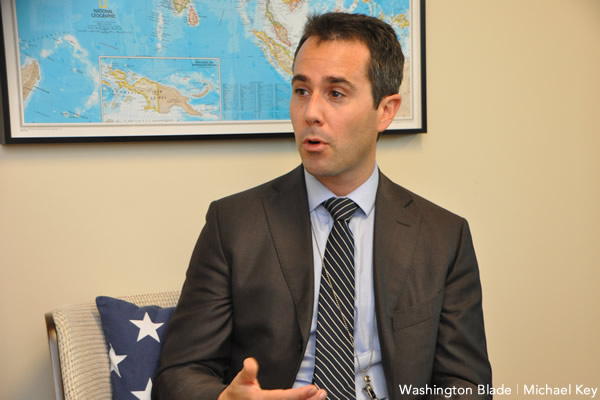 Daniel Baer, who worked on LGBTQ human rights and transatlantic issues as one of several openly gay U.S. ambassadors during the Obama administration, answered questions from the Washington Blade on Ukraine as the international crisis continues to unfold.
Topics during the interview, which took place weeks ago on Jan. 27, included Putin's motivation for Russian incursions, the risk of outright war, predictions for Russia after Putin and how the crisis would affect LGBTQ people in Ukraine.
Baer was deputy assistant Secretary of State for the Bureau of Democracy, Human Rights and Labor and U.S. ambassador to the Organization of Security & Cooperation in Europe.
The full interview follows:
Washington Blade: What's your level of engagement with this affair? Are you doing any consulting work? Is the administration reaching out to you at all?
Daniel Baer: I actually think the White House is doing a pretty good job of recognizing that they need to not only have press conferences, but also talk to other people who are trying to figure out how to be constructive critics, idea generators from the outside.
Blade: OK, so you're being solicited and engaging on this issue. My next question for you is why do you think Putin is doing this at this time?
Baer: So, I guess taking a step back from the whole thing, one of the things about a problem like this is that everybody is searching for the right answer assuming that there is a like comfortable or compelling or intellectually accurate answer, and I actually think we're just in a really hard moment.
I don't know why he's doing it now. And in fact, I think that one of the puzzles that we haven't solved yet is that all the things that he says are the reasons that he's doing it — that he feels encirclement by NATO, … or that the situation in Ukraine is untenable — none of those things have changed. Setting aside the fact that they're spurious, it's not like there's been some new move in the last 12 months that has precipitated [a reaction] on any of those fronts that you can say, "Oh, well, he's responding to the recent meeting where Ukraine was offered membership in NATO, or he's responding to a change in government in Ukraine that it's clearly anti-Russia, or any other move that we've done." The explanation just doesn't hold water, and so I think we need to look for alternative ones.
The best I can come up with is actually just a broad — it doesn't actually explain this particular moment, but I think you could look at the timing of his life. He has, I don't know, 10 years left. And during those 10 years, it's unlikely that Russia is going to grow more powerful; it's much more likely that it's going to become at least relatively and probably nominally less powerful. And so, if you're unhappy with the status quo, and you feel like you're a declining power, and you don't have endless time, there's no time like the present. And you'll make up whatever reasons you need to in order to justify it.
I also think there's a tendency on our part to attribute far more "strategery" to Putin than there necessarily is. I mean, he's a bully and a thug. I think the whole Putin's playing chess and we're playing checkers is actually completely inverted. We're in our own heads that there's some kind of nuanced position that would mollify him. He's just a gangster and he's taking a punch because he has one. And I don't think it gets much more complicated than that. And so, I guess the answer to why he's doing this now, because the international conditions are such that he feels like the United States is focused domestically, the Ukrainians are not moving forward with succeeding to build — they're kind of in stasis on building a European state— and he has, you know, he has the space to take a punch, so he's contemplating doing it, or he's already decided to do it. And he's just extracting as much as possible before he takes it.
Blade: That leads me to my next question: What is your judgement of the risk of out and out war?
Baer: I don't know because I have two hypotheses that cut both ways. One is that I think Putin is vastly underestimating the degree of resistance. On the other hand, I think that nothing short of domination is satisfactory. And so, I don't know. I guess I think there's a 90 percent chance that he does something, and I think there's a 75 percent chance that what he does is not an all out invasion or ground invasion, at least not at first, but rather something that is aimed at confusing us. So some sort of hybrid or staged or false flag kind of attack in tandem with a political coup in Kiev, where he works to install a more Russia-loyal leader.
The thing with the ground invasion is that Russian soldiers' moms are one of the only, like, powerful political forces in civil society in Russia. I just don't see any way that a ground invasion doesn't involve massive Russian casualties, even if they will be dominant. The people who are going to impose the consequences on him will be the Ukrainians, not the rest of us, and he should not invade, and if he does, we should, frankly, work hard to make it as painful and difficult for him as possible.
Blade: What will that look like?
Baer: I think we should at that point continue — we shouldn't pause, we should continue to send the defensive equipment and backfill as much as possible their ability from an equipment basis to resist.
Blade: So if we were to look at a model for past U.S. engagements. I'm thinking Greece under President Truman, which was so successful that nobody really knows about it, I don't think. Is there any model we should be looking toward, or not looking toward?
Baer: No, I guess. I'm not sure there's any good historical model because obviously, any of them you can pick apart. I do think that one thing that has gotten lost in a lot of the analysis — and this goes back to Putin being a gangster thug, and not being such a genius — is there's a moral difference between us. The reason why Putin gets to control the dialogue is because he's willing to do things that we aren't willing to do — as gangsters are, as hostage-takers are — and so yes, they get to set the terms of what we discussed, because we're not holding hostages. We're trying to get hostages released. And the hostage-taker has an upper hand and asymmetry because they are willing to do something that is wrong.
We shouldn't lose the kind of moral difference there. Nor should we lose sight of the fact that Ukraine is being menaced. And I'm not saying it's our obligation [to intervene militarily], certainly not our obligation. They aren't a treaty ally. We have neither a political obligation nor a moral one to necessarily risk our own lives, our own soldiers in defense of Ukraine. But if Ukraine wants to defend themselves, there's a strong moral case to be made that anything, short of risking our own lives, is something that is morally good. We generally believe that self-defense from lethal threat is a reasonable moral cause and assisting others in defending themselves is too — I think there's a lot of back and forth that get glossed over whether that's a provocation or whatever, and I want to say to people stand back, look at this: we've got one party that is attacking another. And the question is, does the other have a right to defend itself? Yes. And if they have a right to defend themselves, and they also have a right to have whatever assistance people will offer them in defending themselves.
That doesn't mean that they get to demand that we show up and fight in the trenches with them, of course, and I don't think there's any serious people who are recommending that but it's a good thing to help them. It's not like a technical thing. It's a good thing to help
Blade: Getting into that moral background, one thing I want to ask you was about the significance of what would happen in this concept of democracy versus autocracy. First of all, how much is Ukraine a functional democracy, in the sense that if we're defending Ukraine, we are defending a democracy, and what signal do you think it would send if that Ukrainian government fell to Russian autocracy?
Baer: I think the institutions of government that the Ukrainian people have are not worthy of the Ukrainian people's own demonstrated commitment …
They are not worthy of the Ukrainian people's own demonstrated commitment to the idea of democratic institutions. So the answer is today's Ukrainian government is a mixed bag and it's very hard to build, on the rot of a Russian fiefdom, a functioning democracy, so I think it's a mixed bag. I don't want to sound like I'm minimizing [the changes], or that they've completely bungled an easy project. It was always going to be a hard project, and it was never going to be linear.
But I think that what we've seen from the Ukrainian people — by which I mean not Ukrainian people, but people of Ukraine — is that there is a broad part of society that a) does not want to live under a Russian thumb and b) sees its future in kind of European style democracy. And so I think that if there was, there's no question that the Russian attack would be in part about subjugating the people of Ukraine and forcing them to live under some sort of new Russian satellite. And I think that there's little space for serious argument that that's something that the people of the country wish to have.
Blade: But I'm just kind of getting at — you're kind of minimizing that this is a strategic move by Putin, but if he were to successfully dominant Ukraine it becomes a Russian satellite isn't that saying like, "Well, ha ha West, you thought the Cold War was over and there's going to be just be a unipolar world in the future but no, we're gonna we have this we're back and we're gonna create a multipolar world for the future."
Baer: Yeah, I mean, my answer to the Russians who always raise the multipolar world to me is, "Fine, it's going to be a multipolar world. What makes you think that Russia is one of the poles?" Poles by definition draw people to them, they are compelling and a pole attracts, magnetically or otherwise, and there is nothing attractive about the model that Russia is pursuing. And if the only way that you can be a pole is by subjugating, to force your neighbors, you are proving that you are not one.
I think the benefits for Russia are far smaller than Putin thinks and I think the consequences for the rest of the world of allowing a violation of international order to go forward are much larger than many people recognize.
Blade: But that was their approach when they were the Soviet Union. They were subjugating the Eastern Bloc through Russian force. They did have, in theory, the concept of their worldview of you know, of socialism, or whatever you want to put it charitably, was going to be the right way to go. Is there really that much of a difference?
Baer: Yeah, however disingenuous it was, they did have an ideology . So you're right, that was a key distinction. The other thing is that the Soviet Union in relative size — its economy and population etc. — was much larger than Russia is today. And Russia is shrinking, and its economy is less diverse than the Communist one was. I think it's a delusion to think that they're going to kind of rebuild an empire, even if yes, because of their willingness to do awful things, they could potentially for a time politically control through violence, their neighbors. I just don't — in a multipolar world, I don't see Russia being one of the poles, at least not on its current path.
Blade: How would you evaluate the U.S. diplomatic approach to this issue?
Baer: There's been very clear over-the-top effort to include the Europeans at every step — meetings with them before each meeting and after each meeting, to force conversations into fora that are more inclusive and stuff like that. And I think that Secretary Blinken is rightly recognizing the need to kind of play a role of kind of keeping everybody on the side while we test whether diplomacy whether there's anything to do, whether there's any promise with diplomacy.
I think there's kind of, sometimes kind of, two camps in U.S. foreign policy circles. One is like: We should give the Russians what they want because it just doesn't matter that much. War is much worse than anything that we would give them. And another is that we can't give them an inch and we have to punch them in the face whenever we can. And I think both of those are kind of knee-jerk positions that have become a bit religious for people and neither of them is paying attention to the practical challenge that's in front of the administration, which is like this guy's threatening to invade and we need to identify whether there's any opportunity for a functional off ramp, and that doesn't mean we do that in a vacuum and ignore the long-term consequences, but our problem is not a religious one, it's a practical one. And I think they're doing a pretty good job of threading the needle on that and being not too far forward and not too far back.
Blade: Do you see any significant daylight between the United States and Europe?
Baer: No, I mean, no more than the minimum that is possible. There's a lot of talk about Germany these days. Look, I think some of the things they say are not particularly helpful, but I don't actually think that in the long run, if Putin invaded, I don't think that they would hold up sanctions or anything like that. So I think they're on our side, even if they're talking out of both sides, in some cases.
Blade: I am wise to the fact that this is a nuclear power. It might be a little old school, but could escalation get that far?
Baer: There can't be war. There can't be war between NATO and Russia. It should be avoided. Obviously, there can be, but it should be avoided.
Blade: How committed do you think President Biden is to protecting Ukraine?
Baer: Reasonably so. I think he's enough of an old school trans-Atlantist that he understands that this isn't just about Ukraine.
Blade: I was wondering because he had those comments from his press conference about "minor incursion" and I'm just wondering if you're reading anything into that or not.
Baer: No, I think that was that was a — I think broadly speaking, everything he says is in line with the kind of view that you would expect. And of course, one sentence can catch [attention]. That wasn't what he meant. What he meant was that he didn't want to draw a "red line" that would prejudge policy in response to something short of the most extreme scenario.
I think it is a good caution to not obsess over a single sentence and to look at the broad considered policy statements.
Blade: What do you think if you were looking for developments, like what would you be looking out for is significant in terms of where we are going to be going in the near future? This is one thing to keep an eye out for but is there anything else that you are kind of looking out for in terms of the near future?
Baer: I guess I would look out for whether or not the United States joins meetings of the so-called Normandy Format, which is the France, Germany, Ukraine and Russia grouping, which has so far been unsuccessful, but I think can only be successful as the United States joins it, but the Russians, I think have misgivings with the idea of our joining it.
Blade: I'm not at all familiar with that. What makes this forum particularly so —
Baer: So it was started in the summer in like June of 2015, on the margins of some meeting between Merkel and Hollande. The French and the Germans are very committed to the idea that they might be able to mediate peace between Ukraine and Russia. It was supposed to implement the Minsk Agreement, and it just hasn't been productive so far. I don't think that the Russians will do anything — I don't think the Ukrainians feel comfortable negotiating anything without the Americans at the table. And I don't think the Russians feel like anything is guaranteed without the Americans at the table. So I just, I'm fine with France and Germany taking the lead, but I think the U.S. has to be there.
And there was a meeting of this group in Paris yesterday, and which the U.S. was supportive of, and so I'm watching to see whether or not the United States gets added in some ad hoc way, whether there are future meetings. I guess the reason I would watch it, if the U.S. were to join future meetings that would signal to me that it's actually there's some diplomacy happening there.
That's meant to be focusing mainly on the existing Russian invasion, the occupation of the Donbas, so that's not about the threat of the new invasion, but it would be interesting to me if there was forward movement on other parts of Ukraine. The announcement of the American ambassador is one. I think that last week movement of troops into Belarus was a game changer for the U.S., because there are all kinds of new implications if you're using a third country as your launchpad for war, and so it complicates things and it also looks more serious if you're starting to deploy to third countries and stuff like that. So I think that was that last week, you noticed a difference in the U.S. tone and tenor in response to that.
So things like that. But in general, like what I would do and I don't think people always catch this is because there's a boiling frog aspect to it. There are statements coming out from the White House or State Department. Almost every day on stuff related to this and like last week, there was a noticeable change in the tenor as the U.S. became less, I think more pessimistic about the prospects of diplomacy and those I don't have anything better to look for in those statements as tea leaves, in terms of what the U.S. assessment is of the prospects of the escalation are, so it's bad.
Blade: Right. That's very sobering.
There's a lot of talk, and I've just been seeing some like about in terms of, there's like comparisons to Afghanistan and making sure that all Americans are able to get out of Ukraine. Is that comparing apples to oranges?
Baer: Yes.
Blade: And could you unpack that a little bit? I mean, I can kind of guess the reasons why. How is that apples to oranges?
Blade: Well, the level of development in Ukraine in terms of infrastructure and transport and stuff like that is not comparable to Afghanistan. I think it would be– if there were a Russian invasion–you would definitely want to, obviously, for safety reasons, it's not safe to be in a war zone, so you would want people to be able to evacuate and you'd have to plan for that.
A major concern [in Afghanistan] was also that there were tens of thousands, if not hundreds of thousands of locals who had worked for the Americans. The Americans that are in Ukraine are not a departing occupying power. There's just not the same footprint there — the Americans are in Ukraine or there as business people or young [people working on] democracy assistance or whatever. And it's just it's a different context.
Blade: Why do you think the Russians put up with Putin? I mean, this is a country that was a world power and I would think has some economic potential just given its sheer size, first of all, and they do have oil to offer people. So why aren't the Russians like angry at him for obstructing their participation in the global order as opposed to just putting up with him for years and years and years.
Baer: Successful instrumentalisation of cynicism. The lack of a belief in an alternative will keep you from fighting for it.
Blade: That's pretty succinct.
Baer: I mean, I don't think there's any question that the people of Russia could be better off or different in terms of kitchen table issues, and ease of navigating the world, prospects for their future for their children's future. The amount of money that Putin has invested into military modernization that Russia can ill afford, while he's cut pensions and social services and health care. It's just it's objectively true that the average Russian person would be better served by a different leader. But he's done a very good job of effectively selling off the country for profit and persuading people through repression and propaganda that there is no alternative.
Blade: And Putin won't be around forever. Once he finally goes, is an alternative going to emerge, or will it be the next guy in Putin's mold?
Baer: I think it's far from clear that what comes after Putin isn't worse and bloody. Regimes like this don't reliably have stable transitions.
Blade: Wow, okay.
Baer: Yeah, we shouldn't… we should be careful about wishing… wishing for his demise.
Blade: That's good to know. It's kind of a frightful note for me to end my questions. But actually before I sign off, there's one more thing too because I do kind of want to talk about the intersection about your old job in democracy and human rights and then a Venn diagram of that with your experience in Eastern Europe in particular. Do you have a sense of what's at stake for LGBTQ people in Ukraine or if they're in more danger right now than they would be otherwise?
Baer: That's a good question. I mean, my knee jerk reaction is yes. That — as mixed of a picture as Ukraine has been in the last seven years, or eight years — there have been meaningful steps forward, and certainly, in terms of visibility.
I guess, in the sense that Ukraine is better than Russia today, if you're gay, if Russia is going to occupy or control Ukraine we can expect that it will get worse because it will become more like Russia.
Trump ribbed Pence for thinking 'it's a crime to be gay,' new book says
Former president openly wanted gay Fox News analyst for Supreme Court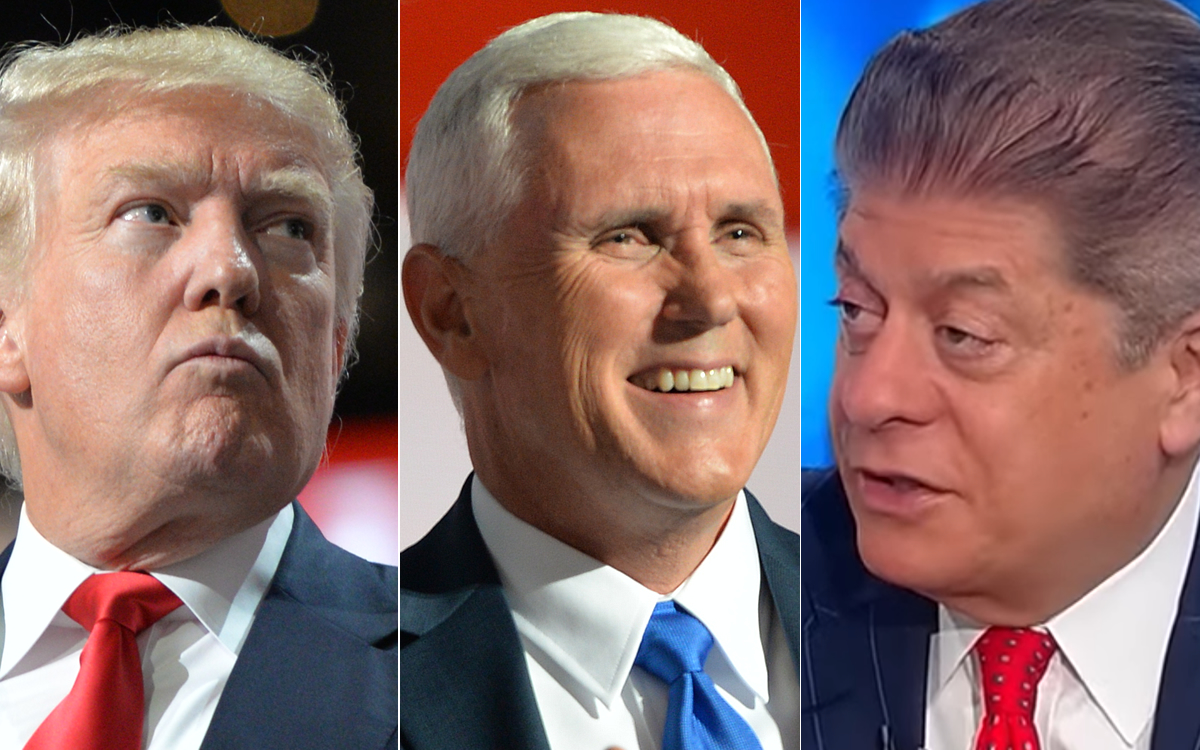 Donald Trump, in the days before he took office after the 2016 election, openly contemplated naming an openly gay Fox News contributor to the U.S. Supreme Court amid concerns from social conservatives about his potential choices and ribbed former Vice President Mike Pence for thinking "it's a crime to be gay," according to the new book "Insurgency" detailing the former president's path to the White House.
The key moment between Trump, Judge Andrew Napolitano and Pence took place during the transition period after the 2016 election when Trump invited the other two for a meeting at Trump Tower. That's when Trump reportedly took the jab at Pence.
"During their meeting, for part of which Mike Pence was present, Trump ribbed Pence for his anti-gay rights views," the book says. "Addressing Napolitano, Trump gestured toward the archconservative vice-president-elect and said, 'You'd better be careful because this guy thinks it's a crime to be gay. Right, Mike?' When Pence didn't answer, Trump repeated himself, 'Right, Mike?' Pence remained silent."
The potential choice of Andrew Napolitano, who was fired last year from Fox News amid recently dropped allegations of sexual harassment from male co-workers, as well as other TV personalities Trump floated for the Supreme Court, as detailed in the book, were among the many reasons conservatives feared he wouldn't be reliable upon taking the presidency. Ironically, Trump would have been responsible for making a historic choice for diversity if he chose a gay man like Napolitano for the Supreme Court, beating President Biden to the punch as the nation awaits his selection of the first-ever Black woman for the bench.
The new book — fully titled "Insurgency: How Republicans Lost Their Party and Got Everything They Ever Wanted" and written by New York Times political reporter Jeremy Peters, who is also gay — identifies Trump's potential picks for the judiciary as a source of significant concern for conservatives as the "Never Trump" movement was beginning to form and expectations were the next president would be able to name as many as four choices for the Supreme Court. Among the wide ranges of possible choices he floated during the campaign were often "not lawyers or judges he admired for their legal philosophies or interpretations of the Constitution," but personalities he saw on TV.
Among this group of TV personalities, the books says, were people like Fox News host Jeanine Pirro, whom Trump "regularly watched and occasionally planned his flight schedule around, directing his personal pilot to adjust the route accordingly so the satellite signal wouldn't fade." Trump told friends Pirro "would make a fine justice," the books says.
Trump potentially making good of his talk about naming Napolitano as one of his choices for the Supreme Court "would have been doubly unacceptable to many on the religious right," the book says. Napolitano, a former New Jersey Superior Court judge, was friendly with Maryanne Trump Barry, Trump's sister and a federal judge with a reputation for liberal views, such as a ruling in favor of partial-birth abortion, and is also gay, both of which are identified in the book as potential concerns by the religious right.
Napolitano and Trump were close, the book claims. Napolitano, as the book describes, had a habit of telling a story to friends about Trump confiding to him the future president's knowledge of the law was based on Napolitano's TV appearances. Trump told Napolitano: "Everything I know about the Constitution I learned from you on Fox & Friends," the book says.
The book says the meeting with Trump, Pence and Napolitano when the former president took a jab at Pence in and of itself suggested Trump "was indeed serious about giving the judge some kind of position in the government." Napolitano, known for making outlandish claims as a Fox News contributor —such as the British government wiretapped Trump Tower — never took a post in the Trump administration.
The new book isn't the only record of Trump ribbing Pence for his anti-LGBTQ reputation. A New Yorker profile in 2017 depicted a similar infamous meeting with Trump and Pence in which the former president joked about his No. 2's conservative views. Per the New Yorker article: "When the conversation turned to gay rights, Trump motioned toward Pence and joked, 'Don't ask that guy— he wants to hang them all!'"The incident described in "Insurgency" was similar to the meeting detailed in the New Yorker profile.
Trump ended up making a list of names he pledged he'd limit himself to in the event he was in the position to make a selection to the Supreme Court and made good on that promise based on his selection. By the end of his presidency, Trump made three picks to the bench who were each confirmed by the U.S. Senate: Neil Gorsuch, Brett Kavanaugh and Amy Coney Barrett.
But Trump limiting his options to the list of potential plans was not a fool proof plan for conservatives. To the surprise of many, Gorsuch ended up in 2020 writing the majority opinion in the case of Bostock v. Clayton County, a major LGBTQ rights decision by the U.S. Supreme Court, which determined anti-LGBTQ discrimination is a form of sex discrimination and illegal under federal civil rights law.
The Washington Blade has placed a request in with Trump's office seeking comment on the meeting with Pence and Napolitano as described in "Insurgency." Napolitano couldn't be reached for comment.