September 23, 2019 at 8:13 am EDT | by Joe Phillips
High-end hybrids have come a long way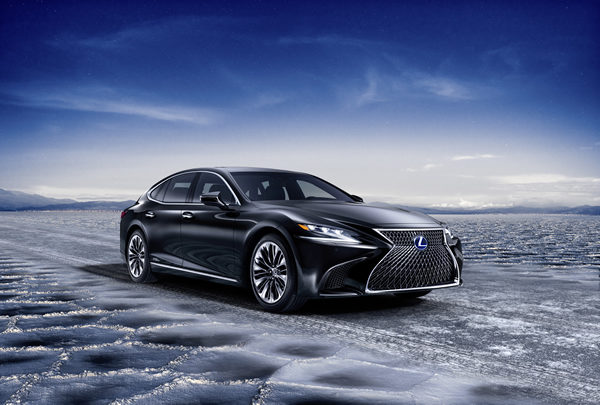 The first hybrid car, built by Ferdinand Porsche, no less, had its coming-out party at the Paris World's Fair in 1900. Yet it took almost 100 years for mass-produced hybrids to make their debut in dealer showrooms. Sure, the Toyota Prius quickly became the belle of the ball, but now automakers are showcasing gas-sippers with much more snob appeal.
LEXUS LS 500H
$85,000
MPG: 26 city/31 highway
Zero-60 mph: 5.4 seconds
Lexus introduced the first luxury hybrid — a version of the midsize RX crossover — back in 2005. But to show just how seriously the automaker wants to be an eco-chic crusader, the lavish LS 500h hybrid sedan is the company's overall flagship vehicle.
At over 206 inches in length, this full-size ride is plenty big, with acres of legroom and trunk space. Yet the car feels light and airy, with swift acceleration and no roly-poly wobbling as you weave through traffic. Redesigned last year, the LS 500h now has Apple CarPlay (though no Android Auto), as well as Amazon Alexa to start the engine, lock/unlock the doors and check the fuel level.
There's a laundry list of standard safety and comfort features, but it's hard to resist many over-the-top options: 23-speaker Mark Levinson stereo, 24-inch head-up display and 28-way adjustable seats that can heat up, cool down and massage you to paradise. Despite the severely sloped roofline, the rear seats recline to help tall passengers fit comfortably. The glam interior is eerily quiet, with four-zone climate control, power sunshades and ritzy, hand-pleated Alcantara door panels that look like premium acoustic material from a high-tech sound studio.
The overall design, both inside and out, is bold and angular. While the BMW 745e and Mercedes 560e plug-in hybrids may be more performance-oriented, the LS 500h is just as glamorous and boasts a key Lexus selling point: superb reliability.
MINI COOPER SE COUNTRYMAN ALL4 PHEV
$37,000
MPG: 65 in electric/gasoline mode
Zero-60 mph: 6.7 seconds
Cute. Compact. Classy. The Mini Cooper SE Countryman plug-in hybrid is built on the same platform as the itty BMW X1 crossover, with some rather wonky styling and a host of high-end features.
The ride is sporty rough, which means your tush feels each and every pothole. But that's a good thing, because the steering and suspension are tight and controlled. There's plenty of Euro cred here, from the zippy acceleration to the high-quality materials, which helps differentiate this Mini plug-in hybrid from a bevy of other smallish, ho-hum hybrids. And to help it stand out from other Minis, as well, this Countryman is available with funky neon green paint on the side-view mirrors, the charge port, each of the four wheels, and the badging on the grille and rear hatch.
When the battery is being charged, a pulsing light encircling the charge port also glows green. Fully charged, the range is up to 270 miles. In electric-only mode, the range is about 12 miles — though this increases to 35 miles on the 2020 model. Inside, the large, circular infotainment system also glows green, as well as other colors.
The cabin feels roomy, though there could be a few more storage compartments. But there are plenty of luxe amenities: push-button start, heated windshield wiper system, simulated leather upholstery, power-folding mirrors, power liftgate, suede headliner, panoramic sunroof and more. By combining these creature comforts with a fuel-friendly powerplant and some whimsical design cues, Mini has produced one fun hybrid.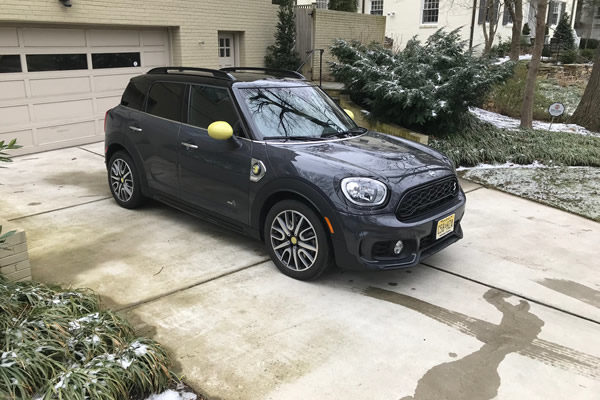 RANGE ROVER SPORT HSE MHEV
$74,000
MPG: 19 city/25 highway
Zero-60 mph: 6.2 seconds
The Sport is Range Rover's first mild-hybrid vehicle, available with 355 hp or 395 hp. While curb weight is 5,135 pounds, this husky SUV is surprisingly agile.
A best-in-class chassis helps, offering a pillow-like ride whether ferrying passengers over rocky terrain or breezing down the freeway. Acceleration is downright sprightly, with vise-like brakes that quickly stop the Sport but without any herky-jerky shuddering common on some other large SUVs.
With such high ground clearance, the self-leveling air suspension lowers the vehicle to easily load passengers or cargo. Inside, the cabin is so refined it should be in Architectural Digest, with sculpted wood trim, real leather seats, ambient lighting and a fixed panoramic sunroof. Third-row seating is an option, though there's only room for kids or pets.
All the latest safety gear is here, including blind-sport monitoring, forward collision warning (with automatic emergency braking), a driver-monitoring system and traffic-sign recognition. The puddle lamps add a touch of class, as do heated/ventilated front and rear seats.
And while there are numerous stereo configurations, offering umpteen speakers depending on how much you want to spend, the infotainment system has a tendency to periodically conk out or freeze on a particular radio station. That's annoying, considering how much the Sport costs. But drivers may overlook such a glitch because the sound quality is so stunning the rest of the time.