November 7, 2019 at 1:46 pm EST | by Alex Graham
Understanding benefits available to service members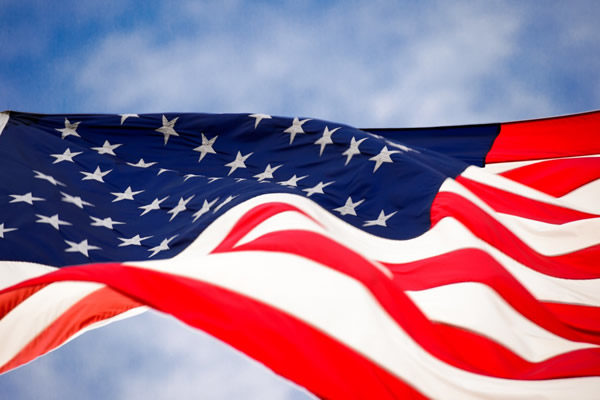 As we celebrate Veterans Day, it is important to honor and appreciate the sacrifices our veterans, especially those within the LGBT community, have made. After decades of "Don't Ask, Don't Tell," our LGBT veterans and active duty service members were allowed to come out of the shadows in September 2011. This meant that no matter their orientation they did not have to worry about losing certain earned benefits. And, with the Supreme Court decision striking down the Defense of Marriage Act, veterans and active duty service members' families gained access to more benefits.
For individual service members and their families, no matter how they are composed, it is important to understand which key financial benefits are available to them.
The first key benefit that every active duty or service member should take note of is the Veterans Administration (VA) home loan program. I've talked extensively about homeownership in previous columns, but this is truly an amazing program for our service members.
A few key benefits: no down payment required (as long as the house appraises at loan value – a good Realtor can help here), improved interest rates and terms, no private mortgage insurance (savings of hundreds of dollars a month), and the ability to borrow up to the Fannie Mae/Freddie Mac conforming limit in your locale. While it doesn't mean you can have poor credit and no income, it does, with a little planning, help open the door to homeownership during or after your service. This is a very flexible program that can also be passed onto a surviving spouse as long as certain conditions are met.
Other financial benefits focus on education and life insurance. For education, your spouse and children may be eligible under the VA education benefits program (Chapter 35), which provides two core benefits under the GI Bill. The first is for survivors and children of any service member that died in the line of duty after Sept. 10, 2001, also known as the 'Fry Scholarship.' The second is called the Survivors' and Dependents' Educational Assistance (DEA) program which is for members who may have perished or be permanently disabled. Both programs allow recipients to cover the cost of education or retraining.
Next, LGBTQ service members can leverage the military life insurance system to receive improved rates and coverage limits without having to jump through extra hoops. It pays to start coverage while in service, but even when you leave service you have some great flexibility to maximize these benefits for your family.
Lastly, while somber, this is an extremely important benefit – the ability to appoint your surviving spouse to receive your flag after burial and subsequently, their right to be buried with you in a military sponsored cemetery. Today, it seems crazy to think that this was not a right afforded to us before, but it truly was not that long ago.
As we celebrate our veterans, I want to thank the generations of LGBTQ service members, both active and retired, who served our nation while not enjoying the same rights as we do today.
Alex Graham is a Principal at Graham Capital Wealth Management, a registered Investment Advisor located on K Street. He can be reached at 202-780-7726 or at Alex.Graham@grahamcapitalwealth.com.