Julian Castro drops 2020 presidential bid
Former HUD secretary has mocked Biden over his age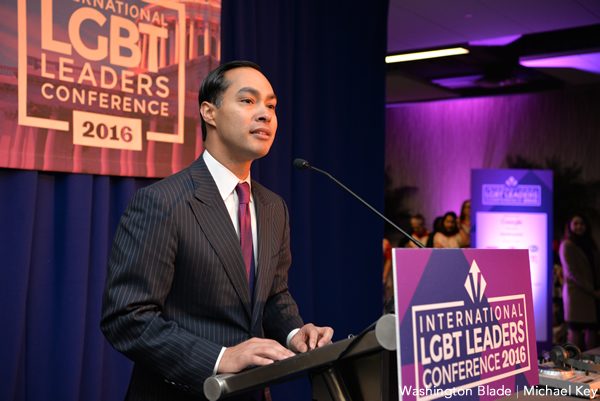 Faced with continued difficulties in getting his campaign off the ground, Democratic candidate Julian Castro, the only Hispanic contender in the 2020 crowd, announced Friday he has suspended his presidential bid.
"It's with profound gratitude to all of our supporters that I suspend my campaign for president today," Castro wrote on Twitter. "I'm so proud of everything we've accomplished together. I'm going to keep fighting for an America where everyone counts — I hope you'll join me in that fight."
Castro had struggled with his candidacy and languished at around 1 percent in polling. Many Democrats were turned off by Castro in a debate performance when he appeared to mock Joseph Biden, the current front-runner in the primary, over his age. Castro announces he has dropped his presidential bid on the same day other candidate are trumpeting their fundraising totals for the fourth quarter of 2019.
A key point in Castro's candidacy was his LGBTQ work as secretary of housing and urban development in the Obama administration, when he oversaw the expansion of the Fair Housing Rule to ensure taxpayer-funded homeless shelters couldn't turn away transgender people based on their gender identity.
During the Trump administration, however, Secretary of Housing & Urban Development Ben Carson, has withheld guidance to shelters on this expanded rule and proposed a regulatory change that would allow exemptions for shelters to discriminate against homeless shelters based on religious objections and other reasons.
Castro touted his commitment to the LGBTQ community at the presidential forum hosted last year by GLAAD, which won him the support of at least LGBTQ person, as well as the Human Rights Campaign forum.
MSNBC's Rachel Maddow is set to have a live, exclusive in-studio interview with Castro later on Thursday at 9 pm.
Trump pledges to weaponize fed'l gov't against trans Americans if reelected
Former president's anti-trans proposals range from healthcare to education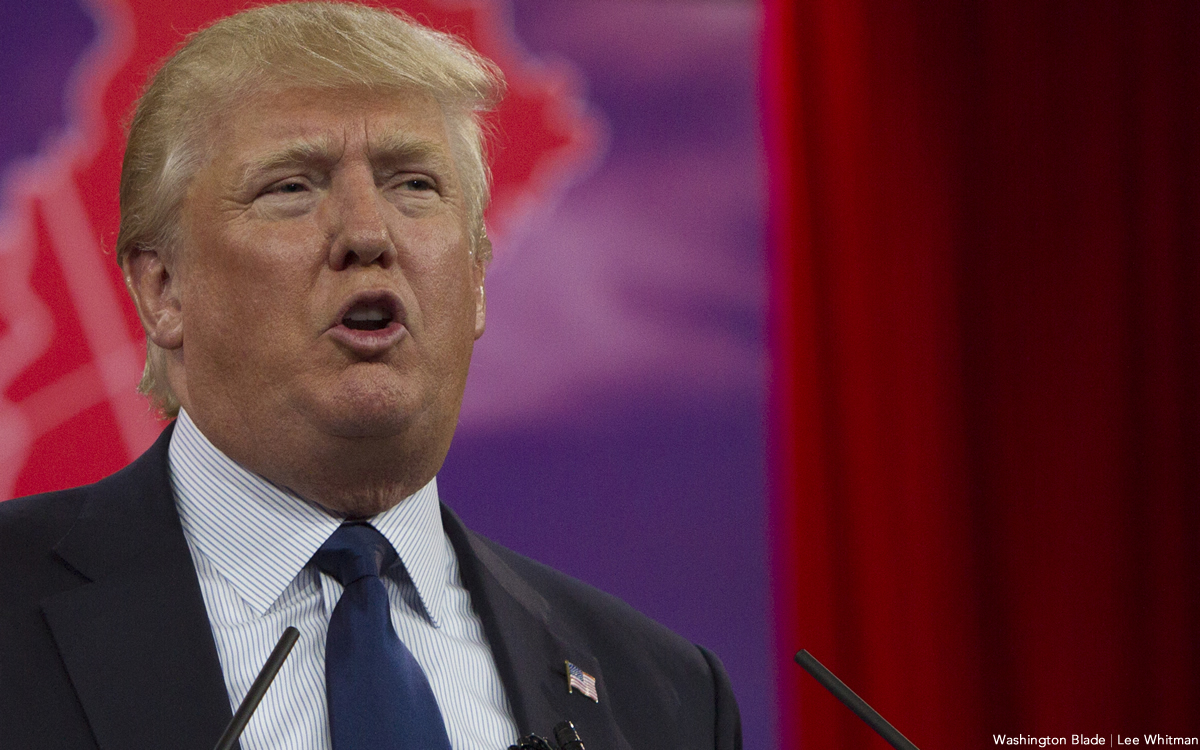 Former President Donald Trump promised to weaponize the might of the federal government against transgender Americans if voters send him back to the White House next year.
He detailed the plans in a video shared on the platform Rumble, which is popular among conservative and far-right users.
Some would restore policies enacted during his administration by executive orders that were overturned by President Joe Biden, while other proposals were more extreme or would face an unclear path to implementation because they would require acts of Congress.
Trump began by inveighing against guideline-directed medical care for the treatment of gender dysphoria in minors — practices that are approved by every major mainstream American and international scientific and medical institution with relevant clinical expertise.
"I will sign a new executive order instructing every federal agency to cease all programs that promote the concept of sex and gender transition at any age," Trump said, promising also to urge Congress to ban certain procedures for minors nationwide.
"I will declare that any hospital or healthcare provider that participates in the chemical or physical mutilation of minor youth will no longer meet federal health and safety standards for Medicaid and Medicare and will be terminated from the program immediately," the former president said, referring again to healthcare interventions whose safety and efficacy has been demonstrated in hundreds of peer reviewed studies in scientific and medical journals.
Trump also said he would create a private right of action allowing for lawsuits against doctors and healthcare providers for administering or facilitating access to treatments for trans and gender non-conforming youth.
Democrats should be studying Nicola Sturgeon and the forceful response she's given to the UK's efforts to hold back trans rights. Dismissing this fight as a distraction will only get you so far–take it head on, put your values up front, and don't hesitate. https://t.co/ZC9W2uKgIT

— Gillian Branstetter (@GBBranstetter) February 1, 2023
"The Department of Justice will investigate big pharma and the big hospital networks to determine whether they have deliberately covered up horrific long term side effects of sex transitions in order to get rich at the expense of vulnerable patients," Trump said.
The former president then looked beyond healthcare, promising to erase trans people from schools and refuse to recognize them by the U.S. government.
"My Department of Education will inform states and school districts that if any teacher or school official suggests to a child that they could be trapped in the wrong body, they will be faced with severe consequences including potential civil rights violations for sex discrimination and the elimination of federal funding," Trump said.
As part of credentialing for America's teachers, messages promoting "the nuclear family" and child-rearing by "mothers and fathers" would be required, Trump said, adding that he would ask Congress to "pass a bill establishing that the only genders recognized by the United States government are male and female and they are assigned at birth."
"The bill will also make clear," Trump said, "that Title IX prohibits men from participating in women's sports and we will protect the rights of parents from being forced to allow their minor child to assume a gender which is new and an identity without the parents' consent."
Trump concluded his message with the false assertion that gender dysphoria "was never heard of in all of human history" until "the radical left invented it just a few years ago."
D.C. police data show 67 anti-LGBTQ hate crimes reported in 2022
Community continues to be hit with most bias incidents in city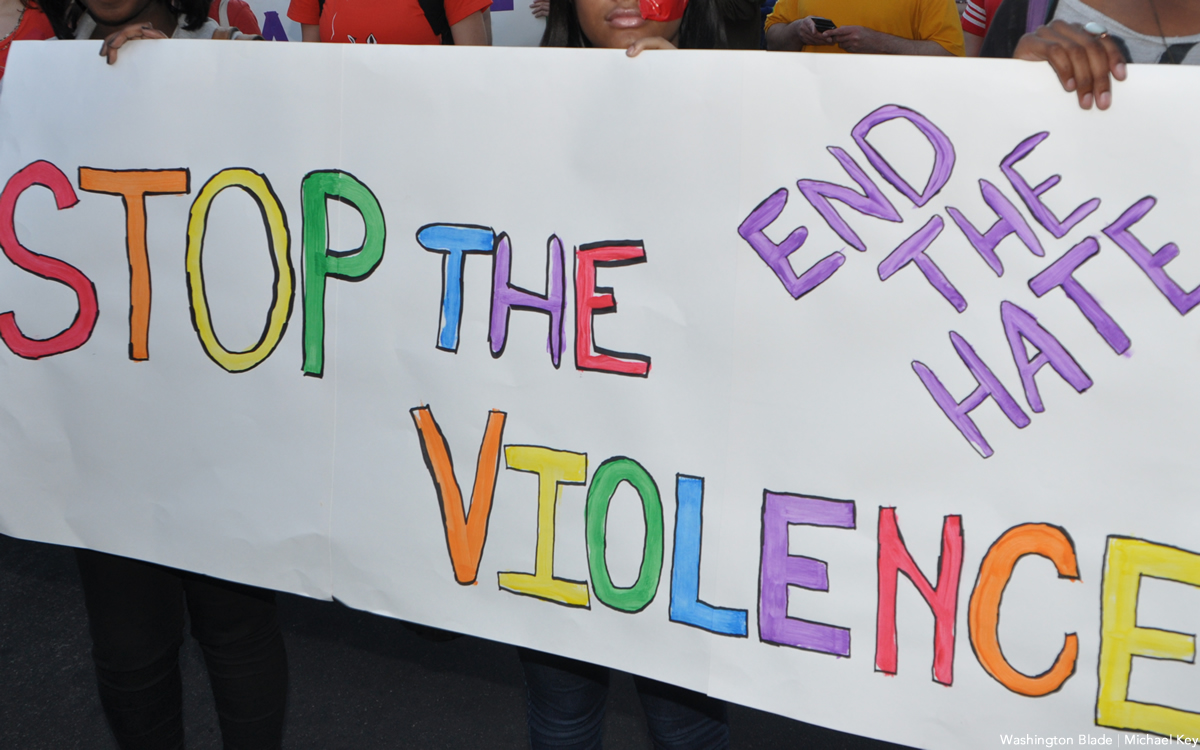 Recently released hate crime data by the D.C. Metropolitan Police Department shows that similar to nearly every year since 2011, LGBTQ people in 2022 were victims of a hate crime in far greater numbers than the other categories of victims, such as ethnicity/national origin, race, religion, or disability.
The data show that 45 of the reported hate crimes in 2022 were based on the victim's sexual orientation and 22 of the reported hate crimes were based on the victim's gender identity or gender expression, bringing the total number of anti-LGBTQ hate crimes to 67.
By comparison, the 2022 data show that 30 reported hate crimes were based on the victim's ethnicity or national origin, 20 were based on the victim's race, and four on the victim's religion. Three 2022 hate crimes were reported to be based on the victim's status as a homeless person and just one reported hate crime was said to be based on the victim's political affiliation.
The 67 reported anti-LGBTQ hate crimes reported in 2022 represent an increase over the 54 anti-LGBTQ hate crimes reported in 2021. The 2021 data show that 38 of the reported hate crimes were based on the victim's sexual orientation and 16 were based on the victim's gender identity or gender expression.
LGBTQ rights advocates, as well as law enforcement officials, have said they believe the reported number of hate crimes targeting LGBTQ people and other minorities are significantly less than the actual number of such cases because many go unreported.
"While the District strives to reduce crime for all residents of and visitors to the city, hate crimes can make a particular community feel vulnerable and more fearful," a D.C. police statement accompanying the release of the hate crime data says. "This is unacceptable and is the reason everyone must work together not just to address allegations of hate crimes, but also to proactively educate the public about hate crimes," the statement says.
Police and prosecutors have also pointed out that a hate crime is not legally classified as a crime in and of itself but instead as a hate or "bias" related designation to an underlying crime such as assault, threats of violence, destruction of property, and numerous other criminal offenses.
The Washington Blade couldn't immediately obtain from D.C. police additional 2022 data showing which underlying criminal acts were linked to the LGBTQ related hate crimes. The Blade has also requested data showing how many of the 67 reported anti-LGBTQ hate crimes in 2022 resulted in an arrest.
In past years, police data have shown that far fewer arrests are made compared to the number of reported hate crime cases. Past data has also shown that the Office of the U.S. Attorney for the District of Columbia prosecutes significantly fewer hate crimes cases than those sent to prosecutors after an arrest has been made.
The U.S. Attorney's Office has said that it has dropped a hate crime designation for cases on grounds that there was insufficient evidence to prove a motive of hate if the case goes before a trial by jury. Spokespersons for the office have said that when a hate crime designation is dropped, they often continue to prosecute the person arrested for the underlying crime.
A chart showing hate crime data reported by DC police from 2011 through 2022, including all categories of hate crimes, can be accessed at the D.C. police website.
Prosecutors drop multiple charges in D.C. gay murder case
One count remains for defendant in 2019 stabbing death of Vongell Lugo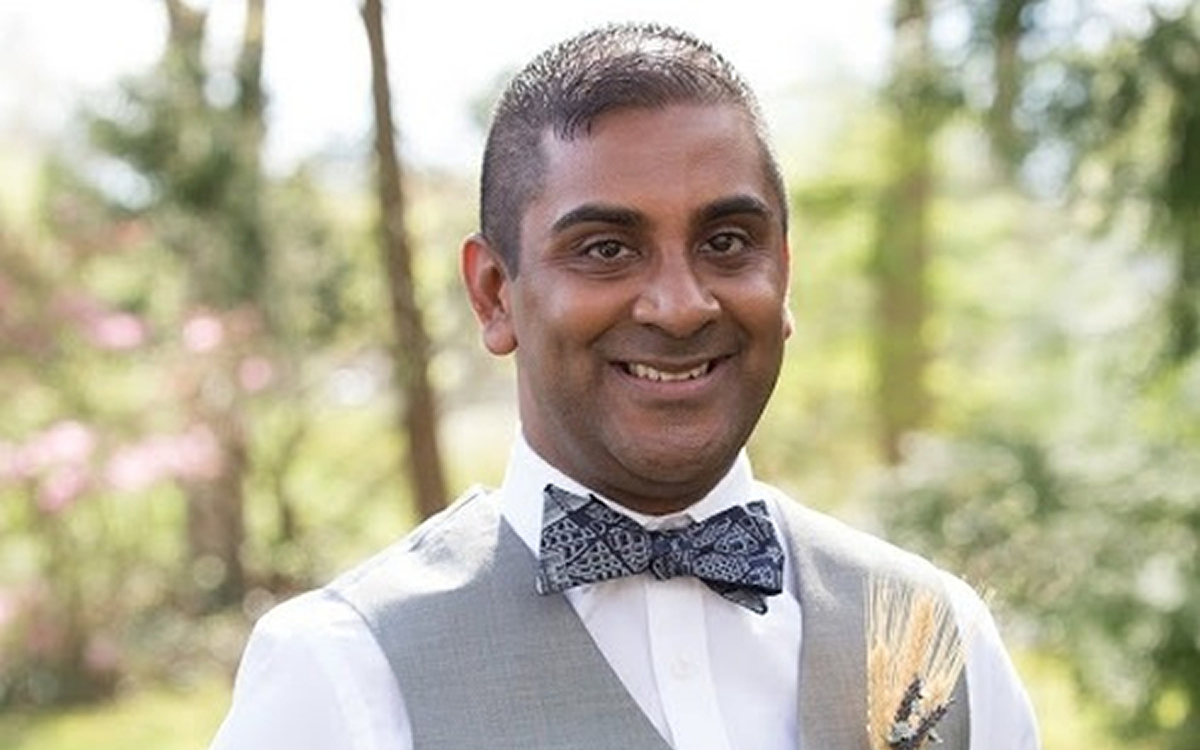 Without providing a reason, prosecutors with the Office of the U.S. Attorney for the District of Columbia requested and received approval from a D.C. Superior Court judge on Jan. 23 to drop four of the five pending charges, including two counts of murder, against the man charged with the Jan. 6, 2019 murder of gay retail manager Vongell Lugo.
Court records show that Assistant U.S. Attorney Peter V. Roman asked Judge Marisa Demeo to dismiss four of the five charges handed down in an Aug. 20, 2019, grand jury indictment against former U.S. Navy Hospital Corpsman Collin J. Potter, who was 26 years old when D.C. police charged him with fatally stabbing Lugo at least 47 times.
A single charge of First Degree Murder While Armed remains pending.
An arrest affidavit filed in court states that the murder took place inside Lugo's Northwest D.C. apartment shortly after the two men met, possibly for the first time, at the Black Whisky bar at 1410 14th St., N.W., and Lugo invited Potter to his apartment.
The arrest affidavit says police arrested Potter on the night of the murder after being called to the apartment building by a neighbor and after observing Potter fully nude standing over Lugo's nude body that Potter minutes earlier dragged outside the apartment door. Potter has remained in jail since the time of his arrest on Jan. 6, 2019, while awaiting a trial that has repeatedly been postponed. The trial is currently scheduled for April 18.
Court records show that in response to a motion filed by an assistant U.S. attorney on Jan. 18 of this year, Judge Dameo agreed to drop Counts 1 through 4 of the grand jury indictment. Those charges include Kidnapping While Armed, Felony Murder While Armed (Aggravating Circumstances), First Degree Sexual Assault While Armed, and Felony Murder While Armed (Aggravating Circumstances).
Roman's motion, which the judge approved, called for leaving in place Count 5 of the indictment – First Degree Murder While Armed (Premeditated) (Aggravating Circumstances).
When contacted by the Washington Blade, a spokesperson for the U.S. Attorney's Office declined to disclose the reason for the office's decision to drop the four indictment counts.
"We cannot comment on matters not in the public record," said spokesperson Patricia Hartman.
Prosecutors sometimes drop or lower charges against a defendant in cases like this in exchange for a plea bargain agreement in which the defendant agrees to plead guilty to a lower charge. Doing so avoids a trial, which prosecutors sometimes feel could result in a verdict of not guilty on all or some of the charges.
The public court records in the case pending against Potter do not show whether a plea bargain offer was made prior to the dropping of the four charges. Potter's defense attorney, Matthew Davis, has not responded to attempts by the Blade to reach him for comment on the case.
The next court hearing for the case, a Trial Readiness Hearing, is scheduled for 9:30 a.m. on Friday, Feb. 3. The Blade couldn't immediately determine whether an explanation for why prosecutors chose to dismiss the four indictment counts would be disclosed at the Feb. 3 hearing.