March 25, 2020 at 10:30 am EDT | by Bill Malcolm
Columbus, Ohio — hipper than you'd think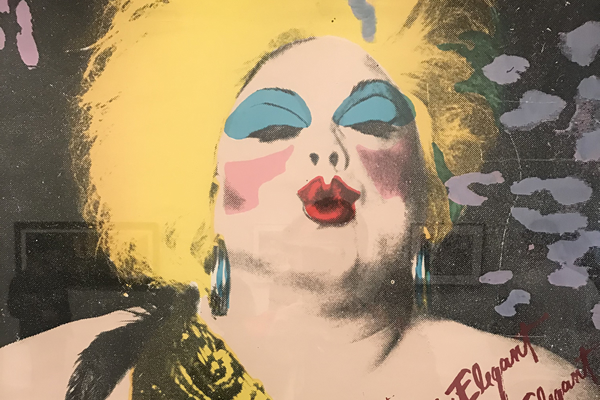 Editor's note: Travel is not recommended because of the COVID-19 pandemic. This column, written before social distancing went into effect, is intended for future suggestion. 
What's the fourth fastest growing city in the country, the fastest growing city in the Midwest and the biggest city in Ohio? A city that has not one but two gayborhoods? 
That would be Columbus, Ohio, another millennial magnet and hangout for the urban hipsters. It's also a fashion capital. Combine that with Midwest friendliness and affordability (and the huge student scene at Ohio State University) and you're in for a great long weekend or week-long vacation. And best of all, it's driveable from many cities. 
WHAT TO DO
Don't miss the North Market (59 Spruce St.), an indoor farmers' market with great specialty shops like Jeni's Splendid Ice Creams. Also inside the Market is Stauf's Coffee which makes a strong Moka Java blend. North Market has been in operation since 1876.
Nearby is Goodale Park (also in Short North), perfect for a stroll.
Back on High Street in the Short North. You can design your own candle at the Candle Lab where you scent your own gourmet candle creations. Also check out Torso.
You will not want to miss the groundbreaking exhibit, "Art After Stonewall: 1969-1989" at the Columbus Museum of Art (480 E. Broad St.). It features everything from Divine to Andy Warhol. 
In Germantown south of downtown, you can enjoy the brick streets. Walk among the life size structures at Topiary Park at 480 East Town Street. Get lost in the Book Loft's 32 rooms of books (bookloft.com). Take a stroll in Schiller Park after your book browsing. 
GETTING THERE
Columbus is a short or medium-length drive from many cities.
The John Glenn International Airport has nonstops from around the country.
WHERE TO EAT
Ray Ray's Barbeque Food Truck outside the Land Grant Brewing Company allows you to enjoy the best barbecue in town with the local India Pal Ale beers. My favorite was the Experimental IPA. 
The Kitchen (231 E. Livingston Ave.) is a great group experience which they call participatory dining.
Barcelona in German Village (263 E. Whittier St.) has three kinds of paella including vegetarian. It's located in an old German social hall in use since the mid-1890s (barcelonacolumbus.com). Check out the patio. It's where metropolitan chic meets old world charm. 
Also in German Village (716 S. High St.) is Ambrose and Eve which makes a perfect brunch spot. Try the perch sandwich. The brioche home made bread with pepper jack cheese is to die for. After brunch, check out the Antiques on High. 
The Service Bar in the Short North (1230 N. Courtland) has unusual menu creations. Try the brussels sprouts salad as well as its version of a taco. The Middle West Spirits Bar inside the restaurant also features craft vodka and whiskey for purchase (middlewestspirits.com).
Also in Short North is the Guild House Restaurant, which features farm to table creations by Cameron Mitchell.
Goodale Station Restaurant (77 E. Nationwide Blvd., in the Canopy Hotel) downtown has a great rooftop scene. Try the cheese plate. 
Also downtown is The Keep Kitchen and Liquor Bar, which is perfect for brunch. It's located in Columbus' art deco high rise, LeVeque Lincoln Tower which now includes a hotel. It was built in the 1927 as the headquarters of an insurance company. The terra cotta exterior is rarely found in the Midwest and the art deco murals in the lobby are a treasure. 
NIGHTLIFE
The gayborhoods are the Short North Arts District north of downtown and Historic Germantown Village south of downtown.
In Germantown, you'll find excellent cocktails at the Tremont Lounge (708 S. High) while you can enjoy the piano bar and neighborhood friendliness at the Club Diversity (4941 S. High). Enjoy the sexy dancers and drag queens at Boscoe's Bar (224 S. High).
Make your first stop the Union Café at 782 N. High. It's Columbus' original video bar and is lots of fun.
Across the street is the Axis Nightclub at 775 N. High. Both are in the Short North. Enjoy the drag show Friday nights at the Axis. I hear it also has dancers and a Sunday tea dance. 
In Germantown Village, you can enjoy the dancers at Boscoes (1224 S. High), have a cocktail at the Tremont Lounge (708 S. High), or enjoy the piano player at Club Diversity.
Downtown you will find Slammers, Columbus's lesbian bar where everyone is welcome.
WHERE TO STAY
I stayed at the new Moxy Hotel by Marriott in the Short North Neighborhood (just north of downtown at 808 N. High). The Moxy is Marriott's millennial brand — boutique and affordable (and fun). You check in at the bar (and get a free drink coupon). The rooms are fun and functional but you will want to hang out in the lobby or in the new Town House Restaurant (which opens soon). It's near the bars and shopping in the Short North. If you forgot anything, the United Dairy Farmers convenience store at 900 N. High has food to go, great ice cream, liquor and more. The Moxy features a nice fitness center on the sixth floor as well as well as a balcony with great views.
Also is Short North is the new Graduate Hotel, a small chain found in Big Ten cities throughout the Midwest and beyond. Short North also has a Meridien Hotel and a Hampton Inn. 
I have also stayed at the Red Roof Inn Downtown, a hotel version of the brand which is very affordable. The Westin Southern Hotel is another favorite. All the major chains are downtown. 
UPCOMING
Upcoming events include the AIDS Walk (originally planned for April but now bumped to summer), the Pride March in June (June 19-21) and a softball tournament (Aug. 21). 
FOR MORE INSIDER TRAVEL TIPS
PRIZM Magazine published bimonthly is Ohio's LGBTQ magazine. It's full of local news and upcoming events and online at prizmnews.com.
Stop by the Stonewall Columbus Community Center at 1160 N. High for travel tips or read its calendar online at stonewallcolumbus.org.
Experience Columbus publishes Out In Columbus which is on line at outincbus.com.
(614) is a monthly magazine about Columbus which has travel tips as is Columbus Monthly.
Columbus is full of surprises and fun. 
Bill Malcolm is America's only LGBTQ syndicated value travel columnist. He's based in Indianapolis. His publication is or has been carried in LGBTQ publications from Charlotte, N.C., to Los Angeles. It's also posted on the IGLTA travel blog.