June 9, 2020 at 11:39 am EDT | by Glenn D. Magpantay
Chopping away at ACA reinforces COVID-19 crisis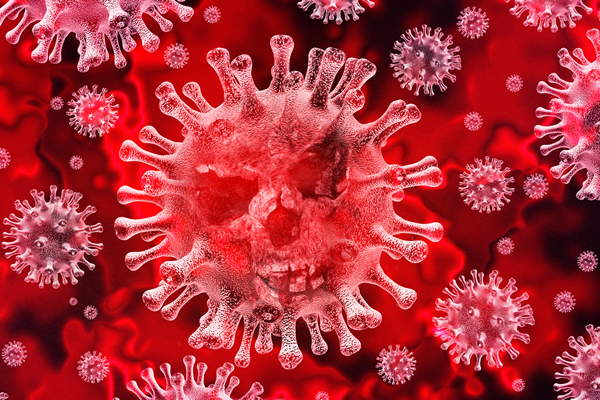 I live a few blocks from Elmhurst Hospital in Queens, N.Y. It's the epicenter of the epicenter of the pandemic in America. Refrigerator trucks are outside. Testing lines snake around the block. Ambulance sirens persistently fill the air. My home sits directly under the biggest bubble in The New York Times info-map of infection rates. The news reported that when Trump saw pictures of Elmhurst Hospital's emergency room, he changed his tune and thought, "Maybe there is a public health problem."
We are all struggling right now to get through multiple crises. I run the National Queer Asian Pacific Islander Alliance (NQAPIA) where we work to cultivate a network of activists across the country and build a new generation of leaders. But in this time, I've learned that we cannot do our work when our community is sick and dying.
The government should be doing everything it can to provide health care and health insurance coverage. Yet, we lack comprehensive nondiscrimination protections at the federal level. This absence allows the Trump administration to push forward a rule to eliminate the Affordable Care Act's nondiscrimination provisions, even in the midst of a pandemic.
11.5 million gay, lesbian, and bisexual people and 1.5 million transgender people living in the U.S. live in one of 30 states where they are at risk of being fired, refused housing or denied health care services simply because of who they are. Only 21 states outlaw LGBTQ discrimination, and these protections don't always extend to health care or public services. We are at heightened risk in more than half the country.
Soon the U.S. Supreme Court will decide whether Title VII of the Civil Rights Act protects LGBTQ workers in their jobs. The case is limited to employment-based discrimination. Even a full win will not protect us from discrimination in health care.
As some states are re-opening, how meaningless would it be for LGBTQ people to be protected in going to work and unprotected in health care? As a queer person, your job is protected, your health is not.
Now more than ever we need healthy workers. Discrimination against LGBTQ people at work or in health care – as employees or as patients – is unconscionable but too often legal. We need comprehensive federal nondiscrimination laws.
Because we are vulnerable and unprotected under federal law, the Trump Administration can and is seeking to issue a final rule that would eliminate the Affordable Care Act's nondiscrimination provisions. Section 1557 of the ACA has been crucial for LGBTQ patients to access the care and coverage that they need.
If eliminated, it could allow hospitals to deny COVID-19 testing and treatment to LGBTQ people. Insurance companies could deny coverage to transgender people and those suffering from chronic health or pre-existing conditions like HIV/ AIDS.
I cannot imagine a more reckless and irresponsible time for the Trump administration to ram through a rule that would license discrimination in health care. NQAPIA organized 259 people to submit comments and their stories to the Department of Health and Human Services to withdraw the proposed rule, but it might not be enough.
Living in the epicenter of a pandemic is rough. When I rode my bike near Elmhurst hospital there was a stench in the air that I hadn't smelt since the days just after 9/11. It was the smell of death. I fear for my family, and for the people in my community, especially courageous Asian Pacific Americans who have built and served the LGBTQ community, who are they at risk.
I fear for Laurent Widjaya, who lives in Pennsylvania, a state that does not protect LGBTQ people from discrimination. Laurent is a community activist with a group called hotpot! and has a chronic illness. If Laurent lost their health care because they are gender non-conforming, how could they take care of the emerging LGBTQ Asian Pacific American community?
I fear for Kit Yan, a Queens-based, Hawaii-born, award-winning performance artist. Kit brings so much humor and validation to the lives of many LGBTQ Asian Pacific Islanders. But his health insurance never covers the price of his hormone therapy.
COVID19 is not the first virus that the LGBTQ community has faced. Viruses do not discriminate, people do. We need comprehensive LGBTQ non-discrimination and health care protections at the federal level. It is time for Congress to act!
Glenn D. Magpantay is Executive Director of the National Queer Asian Pacific Islander Alliance, a federation of lesbian, gay, bisexual, and transgender Asian American, South Asian, Southeast Asian, and Pacific Islander organizations. Follow him on Twitter @nqapia.