Advocacy groups renew calls for U.S. to help LGBTQ Afghans
New report details Taliban abuses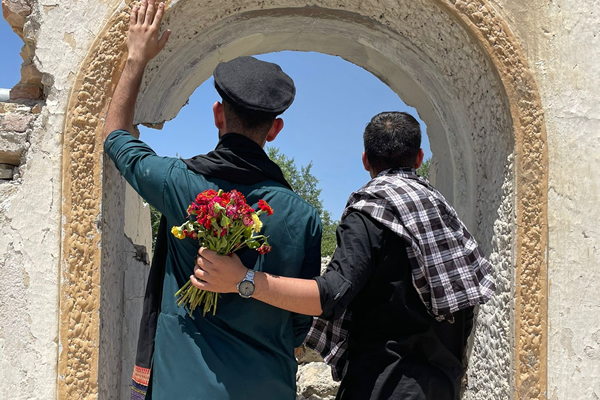 Advocacy groups on Wednesday renewed calls for the U.S. and other countries to do more to help LGBTQ Afghans who remain inside Afghanistan after the Taliban regained control of it.
A report from OutRight Action International and Human Rights Watch that details the plight of LGBTQ Afghans includes a series of recommendations for the U.S. and other "concerned governments."
– Use any diplomatic leverage to press the Taliban to recognize the rights of everyone in Afghanistan, including LGBT people.
– Recognize that LGBT Afghans face a special risk of persecution in Afghanistan and neighboring countries and expedite their applications for evacuation and resettlement.
– Support and facilitate the delivery of humanitarian assistance to Afghans in need, and support organizations providing humanitarian assistance, including programs specifically designed to assist LGBT Afghans.
– Ensure that support to organizations working in Afghanistan is directed to organizations that commit to gender-sensitive programming, nondiscrimination, and inclusion of LGBT beneficiaries.
– In engagements with formal and informal civil society groups in Afghanistan, including human rights organizations, women's rights and feminist organizations, and organizations focused on health, education, or youth, raise concerns about abuses against LGBT Afghans and urge such groups to be inclusive of LGBT Afghans.
– Engage with civil society organizations directly or indirectly addressing LGBT issues in Afghanistan, informal groupings of LGBT people, and community leaders who are well networked within LGBT communities to best help them protect their rights.
The report also includes recommendations for countries from which LGBTQ Afghans have asked for asylum.
– Fully respect the rights of Afghan people who are or are perceived to be LGBT to claim asylum where they can demonstrate a well-founded fear of persecution.
– When considering asylum claims and other requests for protection from LGBT Afghans, fully consider all evidence regarding violations of the rights of LGBT people in Afghanistan, who faced severe discrimination previously and especially since the Taliban takeover.
– When considering asylum claims for LGBT Afghans, take into consideration that LGBT individuals often conform to societal norms, such as entering into different sex marriage, in order to survive. Married status should not be taken as an indication of someone not being LGBT.
The report's other recommendations include calls for international aid organizations inside Afghanistan to "provide targeted and specialized assistance to LGBT people" and for the Taliban to "urgently end any and all forms of discrimination or violence against anyone based on a person's perceived or actual sexual orientation or gender identity."
OutRight Action International and Human Rights Watch released their report less than six months after the Taliban regained control of Afghanistan.
A Taliban judge last July said the group would once again execute gay people if it were to return to power in the country. The report notes a Taliban official later said the group "will not respect the rights of LGBT people."
The report includes interviews with 60 LGBTQ Afghans inside Afghanistan and in five other countries that OutRight Action International and Human Rights Watch conducted between October and December 2021.
A 20-year-old man with whom the groups spoke said Taliban members "loaded him into a car" at a checkpoint and "took him to another location where four men whipped and then gang raped him over the course of eight hours." The report notes the man went into hiding, but the Taliban continued to target him and his family.
A lesbian woman with whom OutRight Action International and Human Rights Watch spoke said her parents "arranged for a speedy wedding" with a man before the Taliban regained control of Afghanistan. The report notes her parents beat her when she "tried to refuse to go through with it."
The woman's parents, according to the report, paid her husband to take her out of Afghanistan. They now live in another country, and he "beats her nearly every day and will not allow her to leave the house."
The report also details an incident in which the Taliban beat a transgender woman and "shaved her eyebrows with a razor" before they "dumped her on the street in men's clothes and without a cellphone." She had been living with other trans women in an abandoned youth hostel in Kabul, the Afghan capital, when the Taliban regained control of the country.
"Lesbian, gay, bisexual, and transgender (LGBT) people in Afghanistan, and others who do not conform to rigid gender norms, have faced an increasingly desperate situation and grave threats to their safety and lives since the Taliban took full control of the country on Aug. 15, 2021," reads the report's summary.
'More needs to be done'
Two groups of LGBTQ Afghans that three advocacy groups — Stonewall, Rainbow Railroad and Micro Rainbow — evacuated from Afghanistan with the help of the British government arrived in the U.K. last fall. Some of the dozens of Afghan human rights activists who Taylor Hirschberg, a researcher at the Columbia Mailman School of Public Health who is also a Hearst Foundation scholar, has been able to help leave the country since the Taliban regained control of it are LGBTQ.
Rainbow Railroad; the Council for Global Equality; the Human Rights Campaign; Immigration Equality; the International Refugee Assistance Project; the Organization for Refuge, Asylum and Migration in a letter they sent to President Biden last September called for his administration to "prioritize the evacuation and resettlement of vulnerable refugee populations, including LGBTQI people, and ensure that any transitory stay in a third country is indeed temporary by expediting refugee processing."
Rainbow Railroad Executive Director Kimahli Powell on Wednesday during a webinar on the report noted his organization has "had really encouraging conversations with" Jessica Stern, the special U.S. envoy for the promotion of LGBTQ rights who was previously OutRight Action International's executive director, and "her team and with the U.S. government and the Canadian government as well" about the evacuation of LGBTQ Afghans.
"More needs to be done," said Powell.
Powell added there "are concrete things that we've asked to be done within the context of Afghanistan that can be done."
"It's encouraging that governments signaled early on that they want to help out Afghans at risk," he said. "That signaling has led to many folks in Afghanistan who have enough social media to read those messages to ask how (sic) does that look like, including reaching out to us at Rainbow Railroad. And what we're asking governments to do now is to help us answer that question, help us answer the question as to what we can do to protect people who are still stuck in Afghanistan, help people who are displaced outside of Afghanistan awaiting resettlement and partner with us to do it."
OutRight Action International Senior Fellow J. Lester Feder echoed Powell.
"Regardless of the identity of the vulnerable people involved, not enough has been done to help vulnerable people," said Feder during the webinar.
Feder also urged the U.S. government to do more to help LGBTQ Afghans and other vulnerable groups who remain inside the country.
"We know with the amount of support — either with people who had direct connections to the U.S. government or the U.S. military when they left — have been left stranded in Afghanistan," said Feder.
"People who are supporting and support vulnerable Afghans in the United States need to speak up and show support for the government processing (asylum) cases faster and for more spaces being made available," he added.
WNBA star Brittney Griner released
Olympic Gold medalist detained in Moscow in February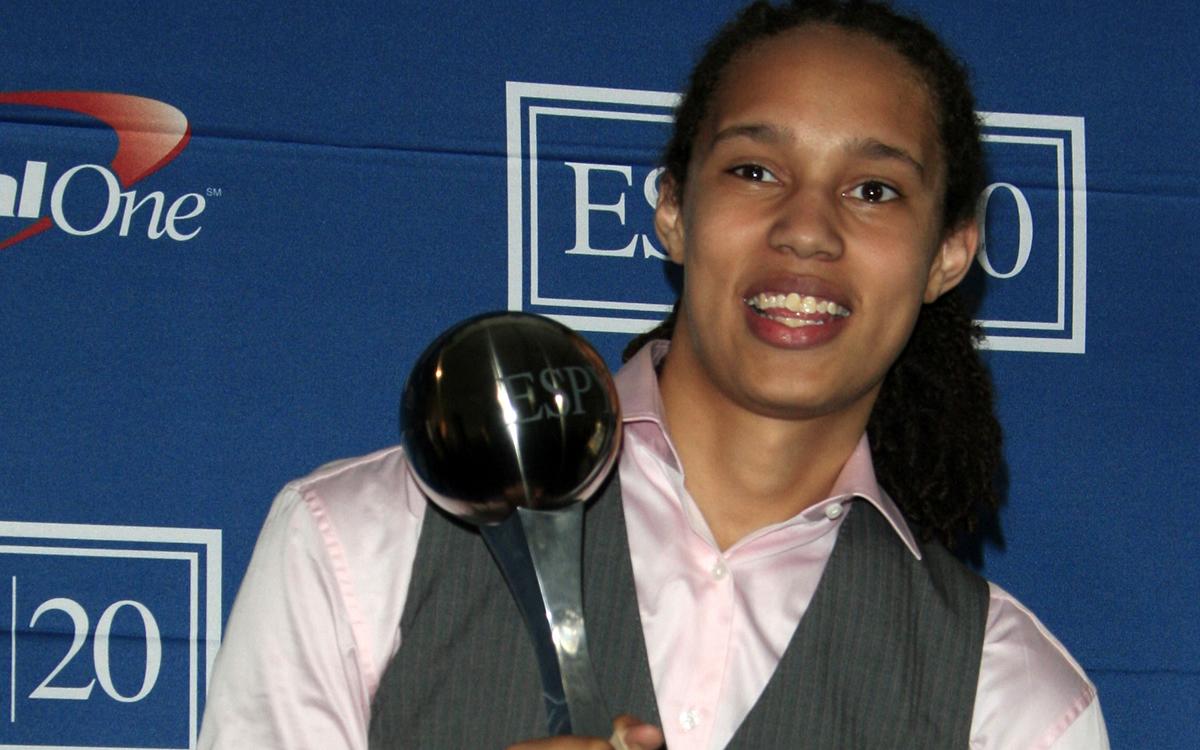 Russian authorities have released WNBA star Brittney Griner.
Griner was released in exchange for Viktor Bout, a Russian arms dealer who was serving a 25-year prison sentence in the U.S.
President Biden said he has spoken with Griner. The White House tweeted a picture of Biden in the Oval Office with Griner's wife, Cherelle Griner, Vice President Kamala Harris and Secretary of State Antony Blinken.
"She is safe," tweeted Biden. "She is on a plane. She is on her way home."
Court orders Aruba, Curaçao to extend marriage rights to same-sex couples
'The right to same-sex marriage has been established'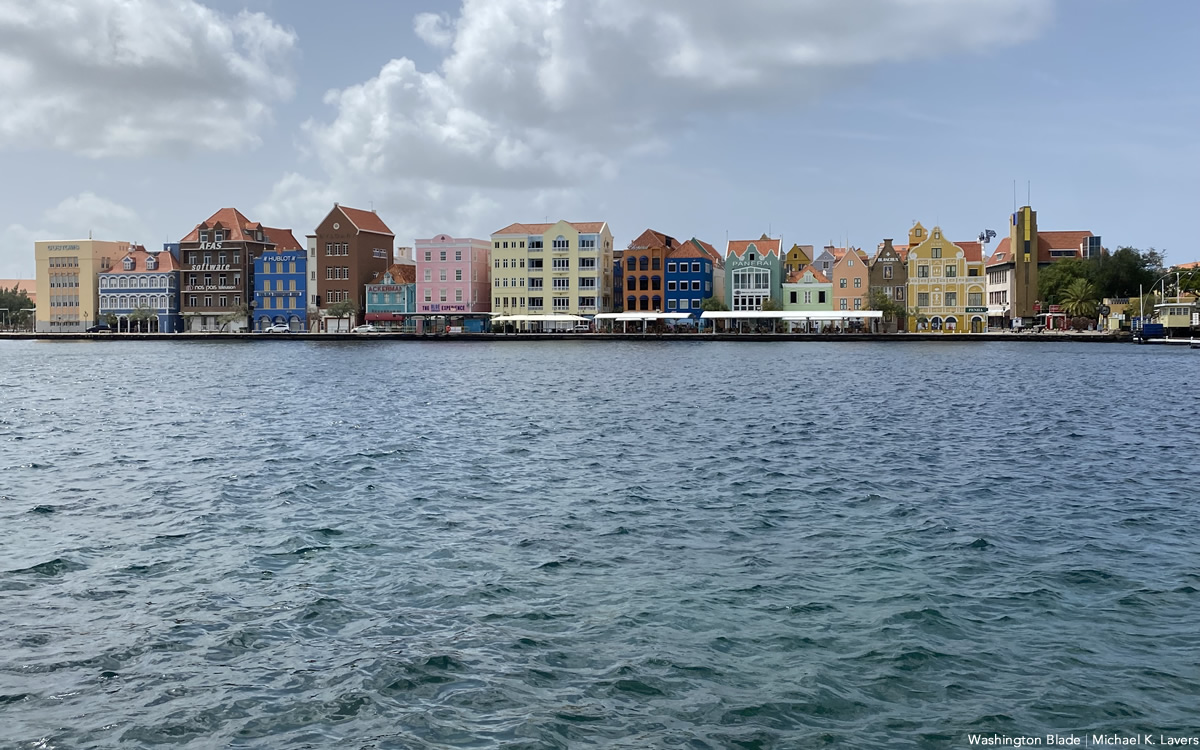 A court on Tuesday ruled Aruba and Curaçao must allow same-sex couples to marry.
The Joint Court of Justice of Aruba, Curaçao, Sint Maarten and of Bonaire, Sint Eustatius and Saba that has jurisdiction over three constituent countries (Aruba, Curaçao and Sint Maarten) and three special municipalities (Bonaire, Sint Eustatius and Saba) within the Netherlands issued the ruling in two marriage equality cases that Fundacion Orguyo Aruba and Human Rights Caribbean in Curaçao filed on behalf of two women who want marriage rights in Aruba and Curaçao.
"The court has come to the conclusion that excluding same-sex marriage is in violation of the prohibition of discrimination and incompatible with state regulations," reads the ruling, according to the Curaçao Chronicle, an English newspaper in Curaçao.
Same-sex couples have been able to legally marry and adopt children in Bonaire, Sint Eustatius and Saba since 2012.
Same-sex couples cannot legally marry in Aruba, Curaçao and Sint Maarten. The countries, however, must recognize same-sex marriages from the Netherlands, Bonaire, Sint Eustatius and Saba.
The Court of First Instance in Curaçao on Sept. 13, 2021, ruled the lack of marriage rights for same-sex couples violated the country's constitution. Prime Minister Gilmar Pisas' government appealed the decision in the Human Rights Caribbean case.
Aruba's registered partnership law took effect in September 2021. Accion 21, a centrist party that openly gay Sen. Miguel Mansur chairs, in June introduced a marriage equality bill.
Janice Tjon Sien Kie of Human Rights Caribbean on Tuesday told the Washington Blade during a telephone interview the ruling could take effect as early as March 7 if the Curaçaoan government does not appeal it to the Dutch Supreme Court in The Hague.
"As of March 7, Curaçao has marriage equality," she said. "If they (the government) go into appeal, it would only cause a delay of approximately 18 months."
Mansur and Melissa Gumbs, an openly lesbian member of the Sint Maarten Parliament, attended the LGBTQ Victory Fund's International LGBTQ Leaders Conference that took place in D.C. this past weekend.
"Essentially the right to same-sex marriage has been established by the appeals court in both Curaçao and Aruba," Mansur told the Blade on Tuesday.
Mansur noted the ruling does not address adoption rights for same-sex couples. He told the Blade on Wednesday he does not expect the Aruban government to appeal it, and the Advisory Council will receive the marriage equality bill on Dec. 16.
Gumbs, who founded the center left Party for Progress in Sint Maarten in 2019, on Tuesday told the Blade there "is precedent now within the Caribbean part of the kingdom (of the Netherlands) that it's not right to withhold same-sex marriage rights from people." Gumbs added her party plans to introduce a marriage equality bill in Parliament.
"That's something that we will be using," said Gumbs, referring to the ruling.
Cuba, Puerto Rico, the U.S. Virgin Islands, St. Martin, St. Barthélemy are the other jurisdictions in the Caribbean in which same-sex couples can legally marry. 
Indonesia lawmakers criminalize sex outside of marriage
Country's revised Criminal Code will take effect in three years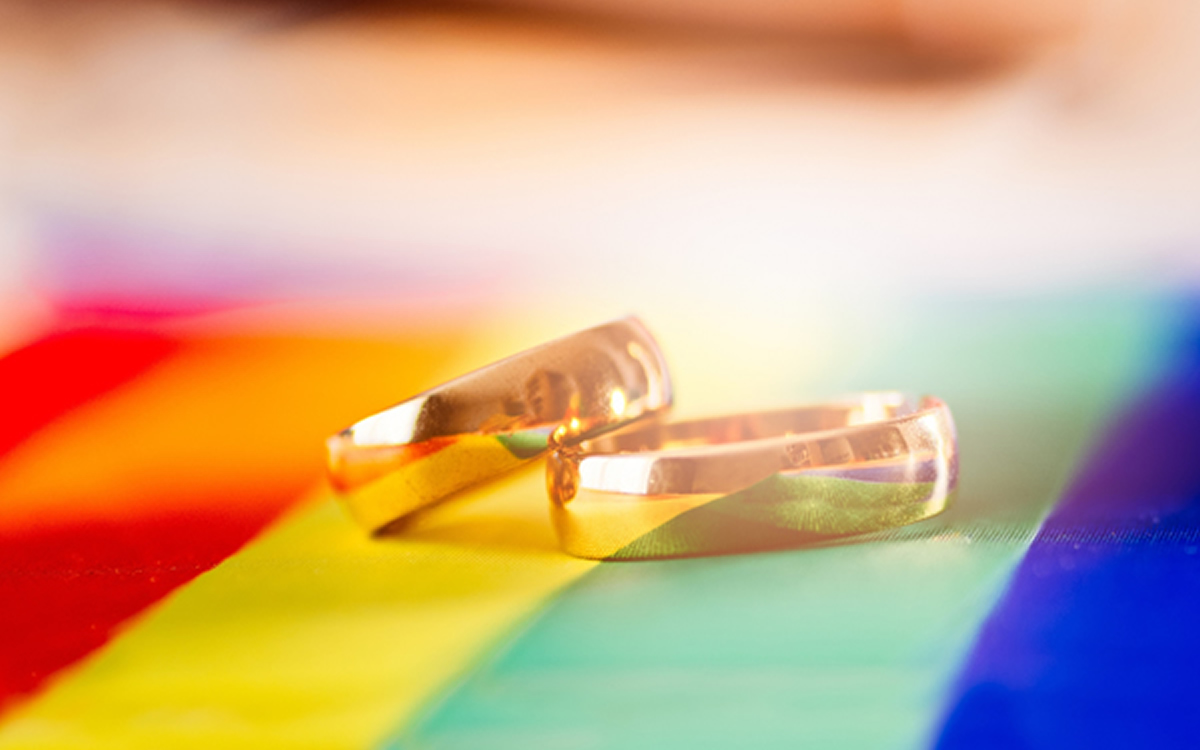 Lawmakers in Indonesia on Tuesday approved a bill that would criminalize sex outside of marriage.
The Jakarta Post, an English newspaper in the country's capital, noted the marriage provision is part of a revised Criminal Code that would, among other things, also make it illegal to insult the president. The Jakarta Post said anyone, including foreigners, who have sex outside of marriage could face up to a year in jail.
The new Criminal Code — which LGBTQ and intersex activists and other human rights groups have criticized — will take place in three years.
Consensual same-sex sexual relations are decriminalized in most of Indonesia, but officials in Aceh province in 2021 caned two men under Shariah law after their neighbors caught them having sex. The Indonesian government in recent years has faced criticism over its LGBTQ and intersex rights record.
Authorities in Jakarta, the Indonesian capital, in 2017 arrested 51 people who were attending a "gay party" at a sauna. The closure of an Islamic school for transgender people in the city of Yogyakarta in 2016 also sparked outrage.
Jessica Stern, the special U.S. envoy for the promotion of LGBTQ and intersex rights, had been scheduled to visit Indonesia this week. She cancelled her trip after the Indonesian Ulema Council, the country's most prominent Islamic group, criticized it.