Federal appeals court rules trans Honduran woman should have received asylum in U.S.
Kelly González Aguilar spent nearly three years in ICE custody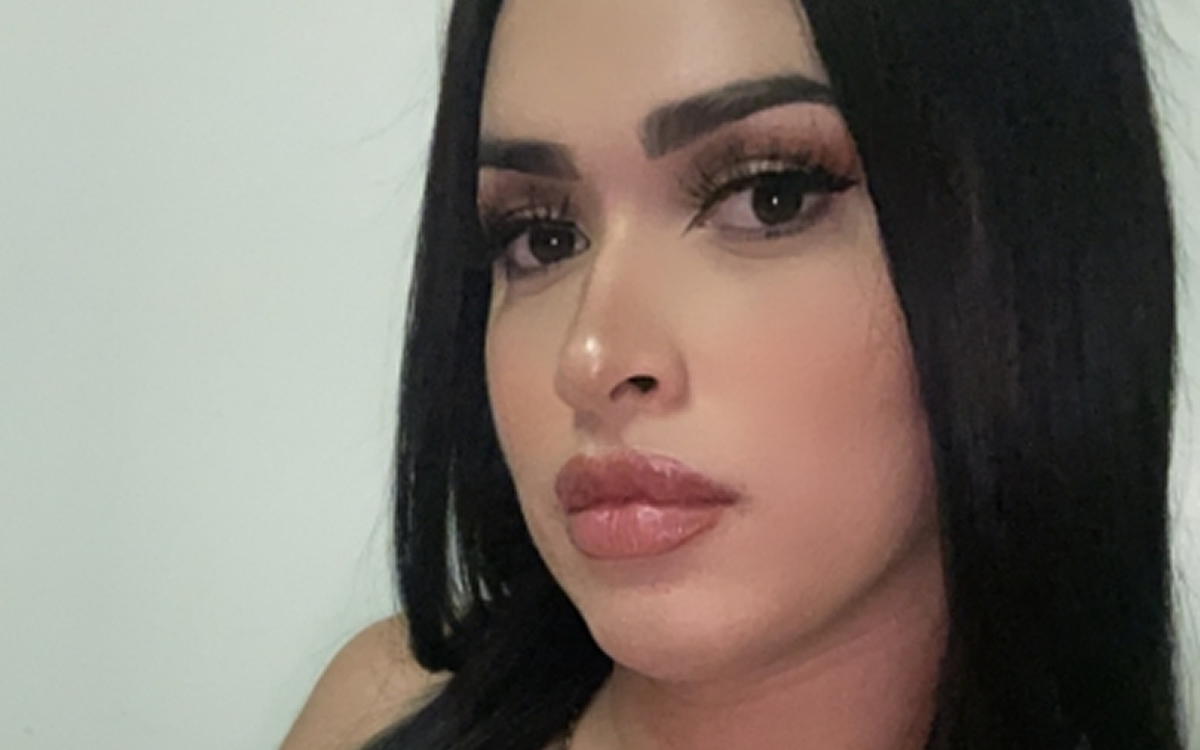 A federal appeals court on Tuesday ruled a transgender woman from Honduras should have received asylum in the U.S. because of "extensive evidence of widespread violence against transgender individuals" in her homeland.
The 10th Circuit Court of Appeals in Denver ruled in favor of Kelly González Aguilar, who is from San Pedro Sula in Honduras' Cortés department.
González claims her uncle beat her because of her "feminine behavior."
She fled to Mexico with her sister when she was 12. They tried to find her mother, but the ruling notes González and her sister "suffered further abuse in Mexico, leading them to flee again — this time for the United States." González transitioned once she arrived in the U.S.
An immigration judge denied González's asylum claim. She appealed the decision to the Virginia-based Board of Immigration Appeals, which also rejected it.
"Any reasonable adjudicator would be compelled to find a pattern or practice of persecution against transgender women in Honduras," reads the 10th Circuit ruling.
González spent nearly three years in U.S. Immigration and Customs Enforcement custody until her release from the Aurora Contract Detention Center, a privately-run facility in suburban Denver, on July 14, 2020. González currently lives in the San Francisco Bay Area.
"This is an important decision that recognizes what it is like for people like me in Honduras, and I am happy that other trans people will be able to benefit from my experience," said González in a press release the National Immigrant Justice Center, which represents her, issued after the 10th Circuit issued its ruling. "Waiting for three years in detention for this decision to come was very hard, but I am proud and grateful for all of the activists, campaign partners and lawyers who helped me along the way. I hope that with this decision they change many laws that violate human rights of LGBTQI immigrants who only ask for refuge."
Violence and discrimination based on gender identity remains commonplace in Honduras.
Thalía Rodríguez, a prominent trans activist who led Asociación Cozumel Trans, a trans advocacy group, was murdered outside her home in Tegucigalpa, the country's capital, on Jan. 11. A trans man who was a bus driver in San Pedro Sula fled to the U.S. in February in order to escape persecution and harassment that he and his family suffered because of his gender identity.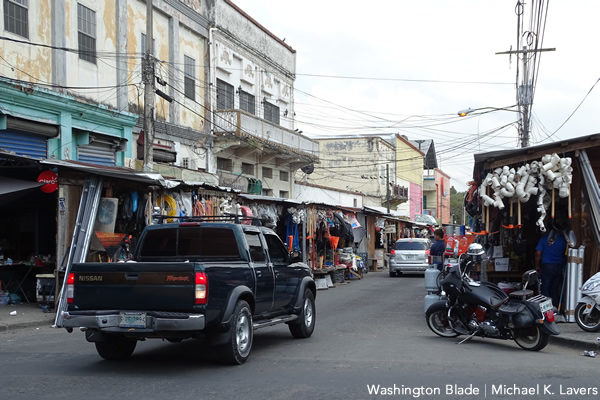 The Inter-American Court of Human Rights last June issued a landmark ruling that found the Honduran state responsible for the murder of Vicky Hernández, a trans activist who was killed in San Pedro Sula, the country's second largest city, after the 2009 coup that ousted then-President Manuel Zelaya.
Zelaya's wife, Xiomara Castro, took office as Honduras' first female president on Jan. 26.
Cattrachas, a lesbian feminist human rights group in Tegucigalpa, notes Hernández and Rodríguez are two of the more than 400 LGBTQ people who have been reported killed in Honduras since 2009.
Alma Rosa Silva-Bañuelos, trans asylum advocacy director for the [email protected] Coalition, in the press release said the 10th Circuit decision "will save transgender lives."
"I recall my visits inside detention and weekly phone calls with Kelly while she survived three years in ICE detention," said Silva-Bañuelos. "Her courage, strength and kindness are part of her resilience, as she waited for her case to be decided she supported other transgender asylum seekers while they were in detention. Kelly became a pillar of strength and support for other trans siblings and with this decision her determination will continue to have a ripple effect for transgender lives."
Federal judge blocks guidance on anti-LGBTQ discrimination
Preliminary injunction issued against Biden administration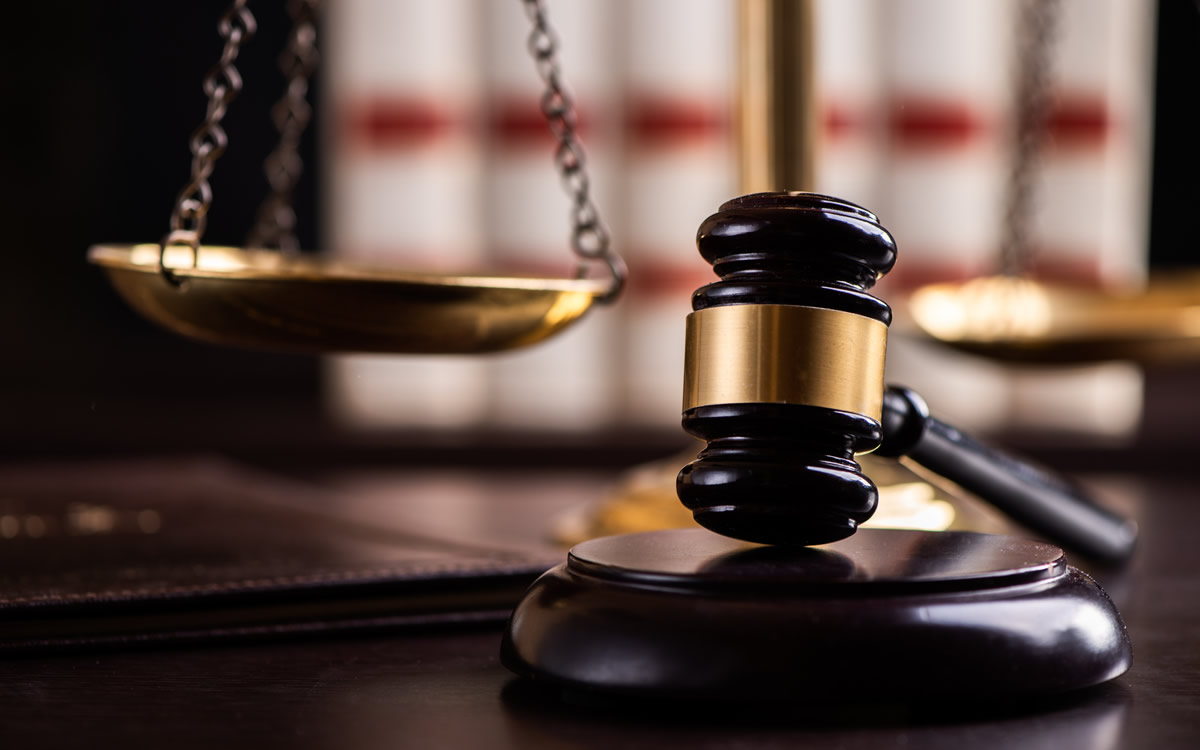 In a ruling issued late Friday, the U.S. District Court for the Eastern District of Tennessee temporarily blocked the Biden administration from enforcing guidance on two federal statutes aimed at preventing discrimination against LGBTQ people.
In his ruling, U.S. District Court Judge Charles Atchley blocked implementing the guidance which had been challenged by Tennessee Attorney General Herbert Slattery and a group of 20 other states' attorneys general.
The suit asked for an permanent injunction against the U. S. Department of Education and the U.S. Equal Employment Opportunity Commission over guidance issued in the wake of President Joe Biden's executive order directing federal agencies to broadly implement the U.S. Supreme Court's decision last year against anti-LGBTQ discrimination.
The 38-page complaint contends the Department of Education and EEOC and went too far with its guidance to schools and employers on the Supreme Court's decision in Bostock v. Clayton County, which determined anti-LGBTQ discrimination is a form of sex discrimination, thus illegal under the Title VII of the Civil Rights Act of 1964.
In his ruling Atchley wrote that the guidance "directly interferes with and threatens plaintiff states' ability to continue enforcing their state laws that bar trans people from playing on the school sports teams or using the restrooms that match their gender identity."
"As it currently stands, plaintiffs must choose between the threat of legal consequences — enforcement action, civil penalties and the withholding of federal funding — or altering their state laws to ensure compliance with the guidance and avoid such adverse action," continued Atchley, who was appointed to the federal court by former President Donald Trump. The guidance also ignores "the limited reach of Bostock," he added.
Atchley refused to dismiss the suit ordering it to proceed, but his preliminary injunction effectively stops the Biden administration from protecting transgender students from discrimination in over 20 states that have laws or are attempting to pass laws that restrict their access to facilities and sports.
"We are disappointed and outraged by this ruling from the Eastern District of Tennessee where, in yet another example of far-right judges legislating from the bench, the court blocked guidance affirming what the Supreme Court decided in Bostock v. Clayton County: that LGBTQ+ Americans are protected under existing civil rights law," Interim Human Rights Campaign President Joni Madison said in a press release after Atchley ruling was issued.
Politico noted that Atchley's decision is also likely to be used to support arguments in a Connecticut case at the 2nd Circuit Court of Appeals challenging whether trans women and girls can play on sports teams that match their gender identity. Arguments in that case are set for Sept. 29.
States joining Tennessee in filing the lawsuit are Alabama, Alaska, Arizona, Arkansas, Georgia, Idaho, Indiana, Kansas, Kentucky, Louisiana, Mississippi, Missouri, Montana, Nebraska, Ohio, Oklahoma, South Carolina, South Dakota and West Virginia.
Federal judge blocks White House from ending Title 42
Advocacy groups say policy further endangered LGBTQ asylum seekers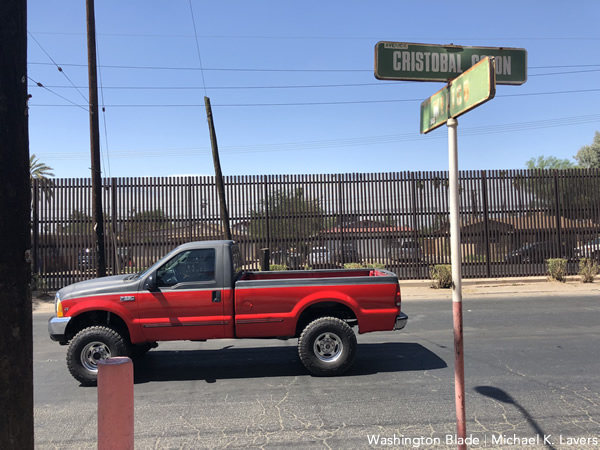 A Centers for Disease Control and Prevention rule that closed the Southern border to most asylum seekers and migrants because of the pandemic was to have ended Monday, but it remains in place after a federal judge blocked the Biden administration's plans to end it.
The White House last month announced it would terminate Title 42, a policy the previous administration implemented in March 2020.
U.S. District Judge Robert Summerhays in Louisiana on May 20 issued a ruling that prevented the Biden administration from terminating the Trump-era policy. White House Press Secretary Karine Jean-Pierre in a statement announced the Justice Department will appeal the decision, while adding the administration "will continue to enforce the CDC's 2020 Title 42 public health authority pending the appeal."
"This means that migrants who attempt to enter the United States unlawfully will be subject to expulsion under Title 42, as well as immigration consequences such as removal under Title 8 (of the U.S. Code)," said Jean-Pierre.
Advocacy groups and members of Congress with whom the Washington Blade has spoken since Title 42 took effect say it continues to place LGBTQ asylum seekers and other vulnerable groups who seek refuge in the U.S. at even more risk.
Oluchi Omeoga, co-director of the Black LGBTQIA+ Migrant Project, last month described Title 42 as a "racist and harmful policy." ORAM (Organization of Refuge, Asylum and Migration) Executive Director Steve Roth said Title 42 "put asylum seekers in harm's way in border towns and prevented them from seeking safety in the United States."
Title 42 was to have ended less than a month after five members of Congress from California visited two LGBTQ shelters for asylum seekers in the Mexican border city of Tijuana.
The Council for Global Equality, which organized the trip, in a tweet after Summerhays issued his ruling described Title 42 as a "catastrophe."
"The Biden administration cannot breathe a sign of relief until it's a matter of the past," said the Council for Global Equality on Saturday. "We remain committed to end Title 42."
#Title42 is a catastrophe — and the Biden administration cannot breathe a sigh of relief until it's a matter of the past. We remain committed to #EndTitle42. https://t.co/9EKJTiJzoV

— The Council for Global Equality (@Global_Equality) May 20, 2022
Federal court blocks part of Ala. trans medical treatment law
Trump-appointed judge issued late Friday ruling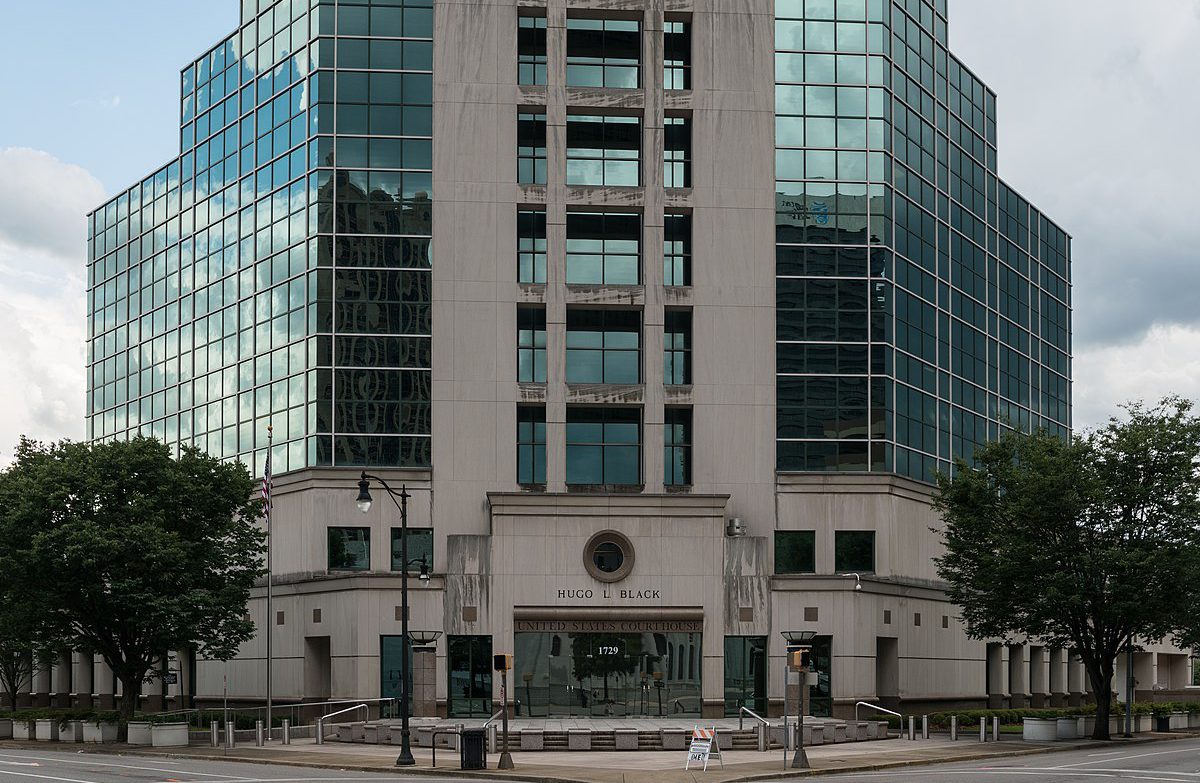 In a 32 page ruling released Friday evening, U.S. District Judge Liles Burke preliminarily enjoined the state from enforcing the law criminalizing medical care for transgender minors in Alabama.
The law made it a felony for doctors and licensed healthcare providers to give gender-affirming puberty blockers and hormones to trans minors.
Burke, who was nominated to the bench by former President Trump to serve on the U.S. District Court for the Northern District of Alabama, wrote that the section of the Alabama Vulnerable Child Compassion and Protection Act that makes treatment of trans minor children a felony; "the court finds that there is a substantial likelihood that Section 4(a)(1)–(3) of the act is unconstitutional and, thus, enjoins defendants from enforcing that portion of the act pending trial."
Burke however ruled that all other provisions of the act remain in effect, specifically: (1) the provision that bans sex-altering surgeries on minors; (2) the provision prohibiting school officials from keeping certain gender-identity information of children secret from their parents; and (3) the provision that prohibits school officials from encouraging or compelling children to keep certain gender-identity information secret from their parents.
The U.S. Justice Department had challenged the state's Senate Bill 184 — a bill that would criminalize doctors for providing best-practice, gender-affirming care to trans and non-binary youth.
In the filing by the Justice Department, the complaint alleges that the new law's felony ban on providing certain medically necessary care to transgender minors violates the Fourteenth Amendment's Equal Protection Clause. The department is also asking the court to issue an immediate order to prevent the law from going into effect.
SB 184 makes it a felony for any person to "engage in or cause" specified types of medical care for transgender minors. SB 184 thus discriminates against trans youth by denying them access to certain forms of medically necessary care.
It further discriminates against trans youth by barring them from accessing particular procedures while allowing non-transgender minors to access the same or similar procedures. The penalties for violating the law include up to 10 years of imprisonment and a fine of up to $15,000. SB 184 would force parents of trans minors, medical professionals, and others to choose between forgoing medically necessary procedures and treatments, or facing criminal prosecution.
The Justice Department's complaint alleges that SB 184 violates the Equal Protection Clause by discriminating on the basis of sex and trans status.
LGBTQ legal rights advocates SPLC, GLAD, NCLR and HRC, joined by co-counsel King and Spalding LLP and Lightfoot, Franklin and White LLC, had previously filed a legal challenge in federal district court against Alabama SB 184.
Shannon Minter, the legal director for the National Center for Lesbian Rights, one of the legal rights advocacy groups who had sued Alabama told the Washington Blade late Friday night:
"We are thrilled by this outcome, which will provide enormous relief to transgender children and their families. As the court recognizes, this is well established medical care that has been endorsed by 22 major medical associations. Thanks to this decision, kids in Alabama can now continue to receive this lifesaving care, and their doctors cannot be prosecuted simply for doing their jobs. This is a huge victory for compassion and common sense and a much needed antidote to the tidal wave of hostile legislation targeting these youth."
In addition to the Justice Department, the doctors challenging SB 184 in Ladinsky v. Ivey are Dr. Morissa J. Ladinsky and Dr. Hussein D. Abdul-Latif, both providers at the Children's Hospital of Alabama and members of the medical staff at the University of Alabama at Birmingham Hospital and the teaching staff at UAB School of Medicine. Ladinsky and Abdul-Latif have long-term expertise in caring for trans children of Alabama families. Under SB 184, they both face criminal penalties including up to 10 years in prison if they continue to provide that support to their patients.
The Alabama family plaintiffs are proceeding anonymously to protect their children. They include Robert Roe, and his 13-year-old trans daughter Mary, of Jefferson County; and Jane Doe and her 17-year-old-trans son John, of Shelby County. These families have deep ties to Alabama. If SB 184 is allowed to go into effect both families will be forced to choose between leaving the state, breaking the law, or facing devastating consequences to their children's health.
********************