Gay candidate's banner defaced with anti-gay slur
If elected, Justice would become the first openly Out Jackson County Legislator, as well as the first Black representative of the district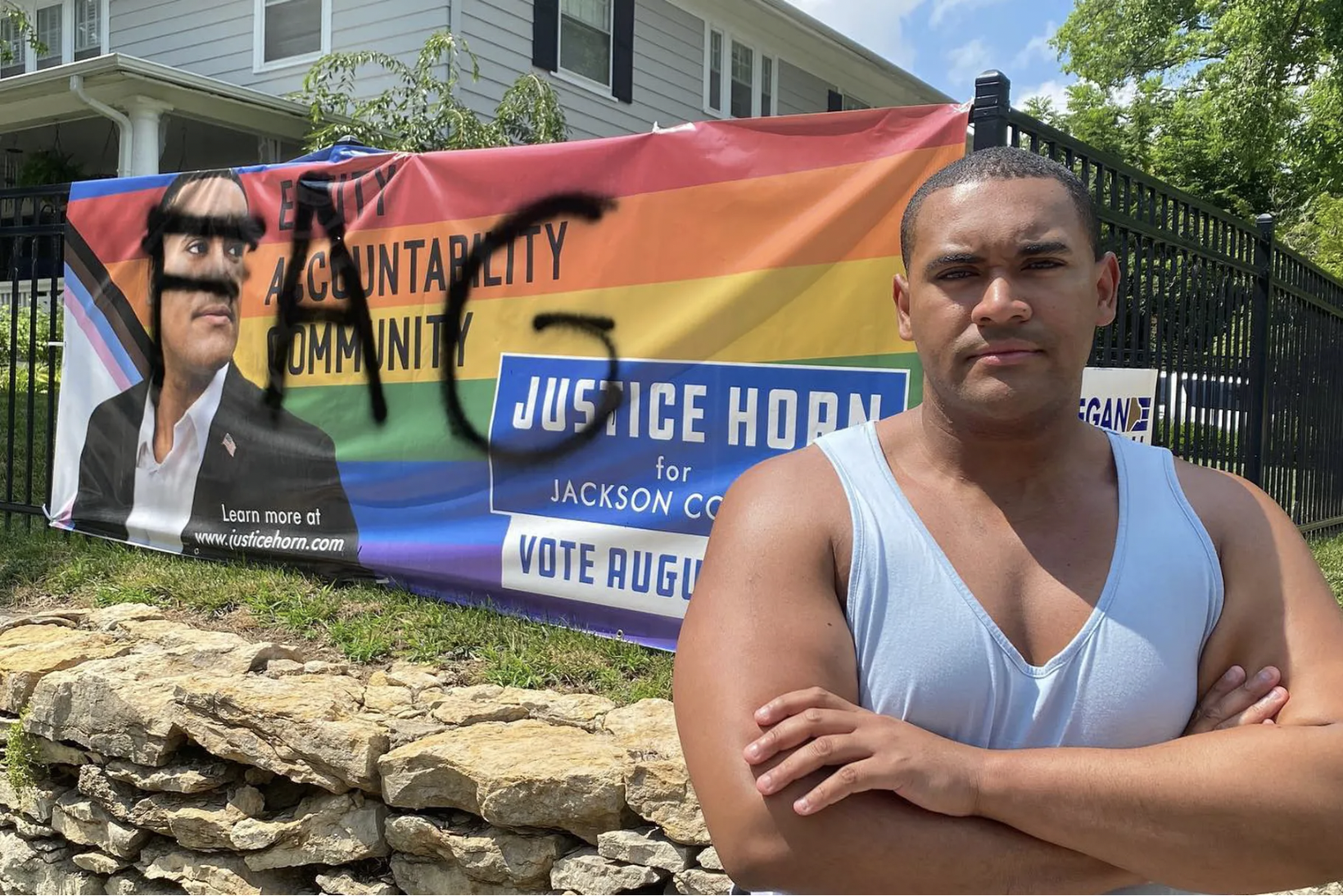 Over the July 4 holiday weekend an oversized campaign banner for community activist Justice Horn, who is running for the Jackson County Legislature, District 1, was vandalised with the homophobic slur 'FAG.'
Horn, who announced his candidacy for Jackson County's first district in May last year, tweeted Saturday about the vandalism:
Today I learned that my campaign banner was defaced with a homophobic slur here in Kansas City.

I'll admit, this one hurt because like so many us of who experience this, this word is used to harm us. Either way, I'm not going to back down and I'm going to hold my head high. pic.twitter.com/6geqENOFro

— Justice Horn (@JusticeHorn_) July 3, 2022
Horn did not file a police report. In an interview with the Kansas City Star on Monday he said:
"I don't know how much more blatantly that this was a hate crime. It was specifically targeted at me because of my sexual orientation.
"What bothers me the most is that it happened in broad daylight. They were so emboldened to do this. It was specifically a defacing to attack me not based on my policy or my candidacy but on me personally. It was the same as calling me the N-word."
Horn was set to hold a press conference on Tuesday morning but prior to its scheduled time the banner was ripped down and stolen. Horn then tweeted:
Welp, I just got the call that my defaced campaign banner was ripped off and stolen ahead of our press conference today at 9 AM. I had some prepared remarks, but I'm mad as hell and I'm not backing down!

This isn't Kansas City, and we're going to prove whoever did this wrong! pic.twitter.com/FaRNuidsiM

— Justice Horn (@JusticeHorn_) July 5, 2022
The LGBTQ Victory Fund, a Washington D.C.-based group that supports LGBTQ+ candidates reacted in a statement sent out from its president & CEO Mayor Annise Parker:
"Recent anti-LGBTQ attacks from officials serving at the highest levels of government empower bigots across the country to espouse hate openly. The reality is that out LGBTQ candidates of color bear the brunt of much of this animus. We stand firmly with Justice and unequivocally condemn this homophobic attack. Hateful acts like this make it abundantly clear that progress is not linear and should never be taken for granted. This is a reminder for the LGBTQ community and our allies that the fight for equality is far from over and that we must enter this election with urgency and strength. The stakes could not be higher."
If elected, Justice would become the first openly LGBTQ+ Jackson County Legislator, as well as the first Black representative of the first district. Justice is also of Pacific Islander and Native Blackfoot heritage.
Justice is a former Student Body President of the University of Missouri-Kansas City, where he recently graduated with his Bachelors of Business Administration. He rose to notoriety after his role in the Black Lives Matter movement in Kansas City as a lead organizer, which concluded with a list of demands recommitting the City to the safety of the public through police reform, signed by Mayor Quinton Lucas. This resulted in body cams for police officers, which has recently been put into practice, as well as elevating the issue of local control to a top state legislative priority.
Throughout the past year, Justice has been the author behind multiple pieces of legislation to pass out of city council, including the creation of the first LGBTQ+ Commission in the state. Subsequently, he authored the Trans Inclusive Healthcare resolution, which directs the City Manager to ensure health insurance contracts initiated by the City are inclusive of all gender identities to prevent discrimination.
Rep. Sean Patrick Maloney introduces bill to make monkeypox testing free
Health insurers would be required to cover costs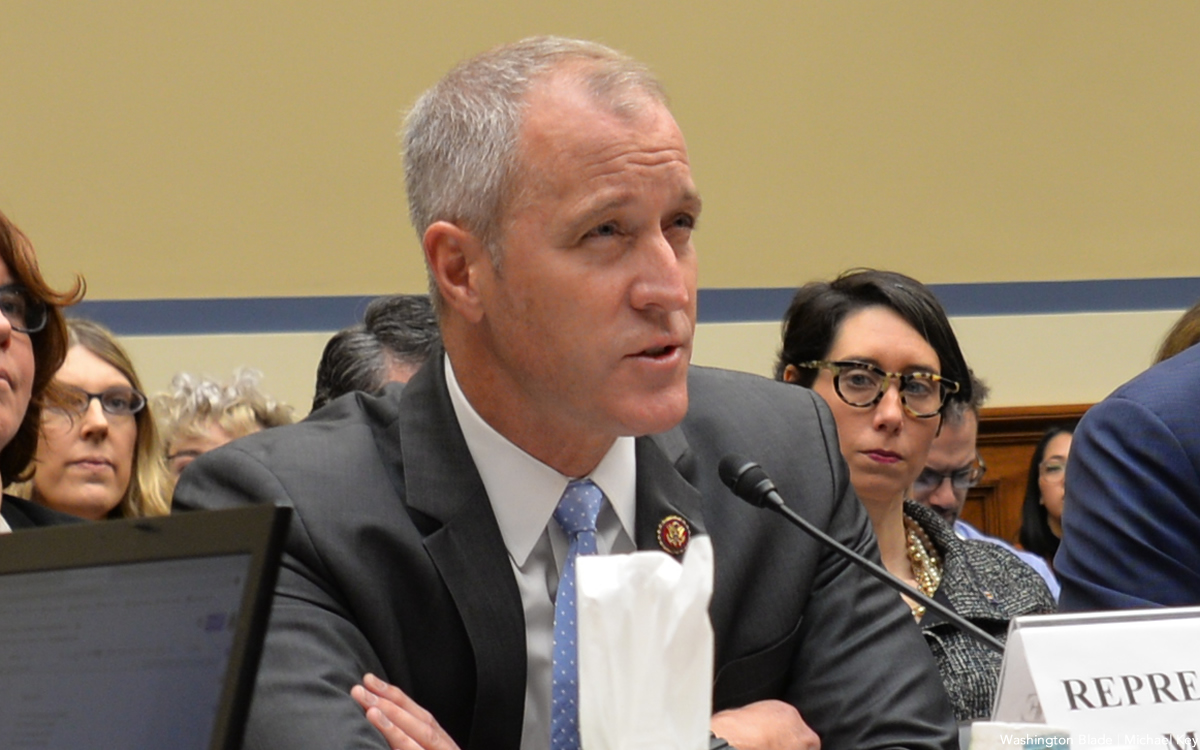 Rep. Sean Patrick Maloney (D-N.Y.), amid the ongoing monkeypox affecting gay and bisexual men, has introduced legislation in the U.S. House seeking to make testing for disease free to the public.
Maloney, one of seven openly gay members of Congress and chair of the Democratic Congressional Campaign Committee, said in a statement the measure, called the No Cost for Monkeypox Testing Act, would testing amid the monkeypox outbreak would be accessible to all.
"It is critical that we eliminate cost as a barrier to testing for monkeypox to ensure we can identify cases and prevent further spread," Maloney said. "This legislation takes the lessons we learned from past public health emergencies and protects those at risk of contracting monkeypox by making tests accessible to everyone."
The legislation would require private health insurers as well as Medicare and Medicaid to cover the costs of monkeypox testing at no expense to the patients, either through deductibles, co-payments, and co-insurance.
The bill introduction comes the week after the Biden administration declared the monkeypox outbreak a public health emergency and the same it has issued new guidance to enhance to the accessing of existing vaccines doses amid criticism federal officials were too slow in distributing shots.
The Washington Blade has placed a request in with the Centers for Disease Control seeking comment on the legislation. Secretary of Health & Human Services Xavier Becerra said Tuesday the federal government has the capacity to conduct an estimated 80,000 tests each week.
Maloney has been representing New York's 18th congressional district, but after redistricting is now seeking re-election in the 17th district. Amid controversy over a potential showdown between Maloney and Rep. Mondaire Jones (D-N.Y.), who's Black, another openly gay member of Congress and the current representative of that district, Jones has since opted to run for re-election in the New York's 10th congressional district. Maloney is now running unopposed in the 17th.
Out Vermont state senator wins Democratic primary race
Tuesday's victory makes her likely to become the first woman and openly LGBTQ+ person to represent the heavily Democratic state in Congress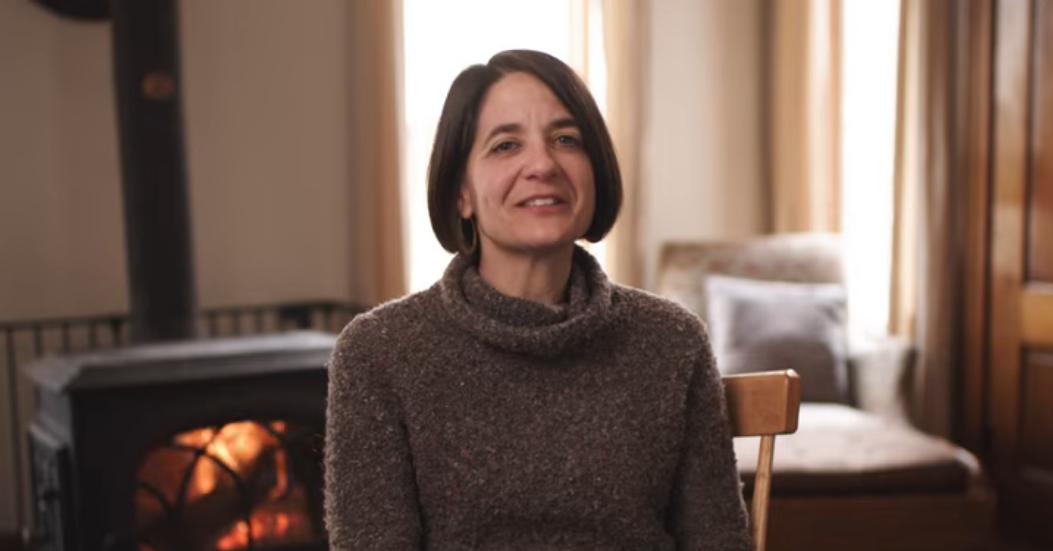 The Green Mountain State's state Senate president pro tempore has won the Democratic nomination for the state's at-large congressional seat, the state's lone seat in the U.S. House of Representatives.
Becca Balin is running to succeed U.S. Rep. Peter Welch and Tuesday's victory makes her likely to become the first woman and openly LGBTQ+ person to represent the heavily Democratic state in Congress if elected in November. Vermont is the only state that has never had a female member of its congressional delegation.
The VTDigger, a statewide news website, reported; "Balint, 53, is the first openly gay woman elected to the Vermont Senate and the first woman to serve as its president. The former middle school teacher and stay-at-home mother won her first political contest in a race for her southeastern Vermont Senate seat in 2014.
She rose quickly through the ranks of the Democrat-controlled chamber, becoming majority leader in 2017, at the start of her second term. Four years later, in 2021, she was elected pro tem — the top position in the Senate."
Becca Balint, the president pro tempore of the Vermont Senate, has won the Democratic primary for the state's open congressional seat. She could become the first woman and the first openly gay person to represent the state in Congress. https://t.co/RaAgwmtQJD

— The Associated Press (@AP) August 10, 2022
Lindsey Graham: Same-sex marriage should be left to the states
Republican senator says issue a distraction from inflation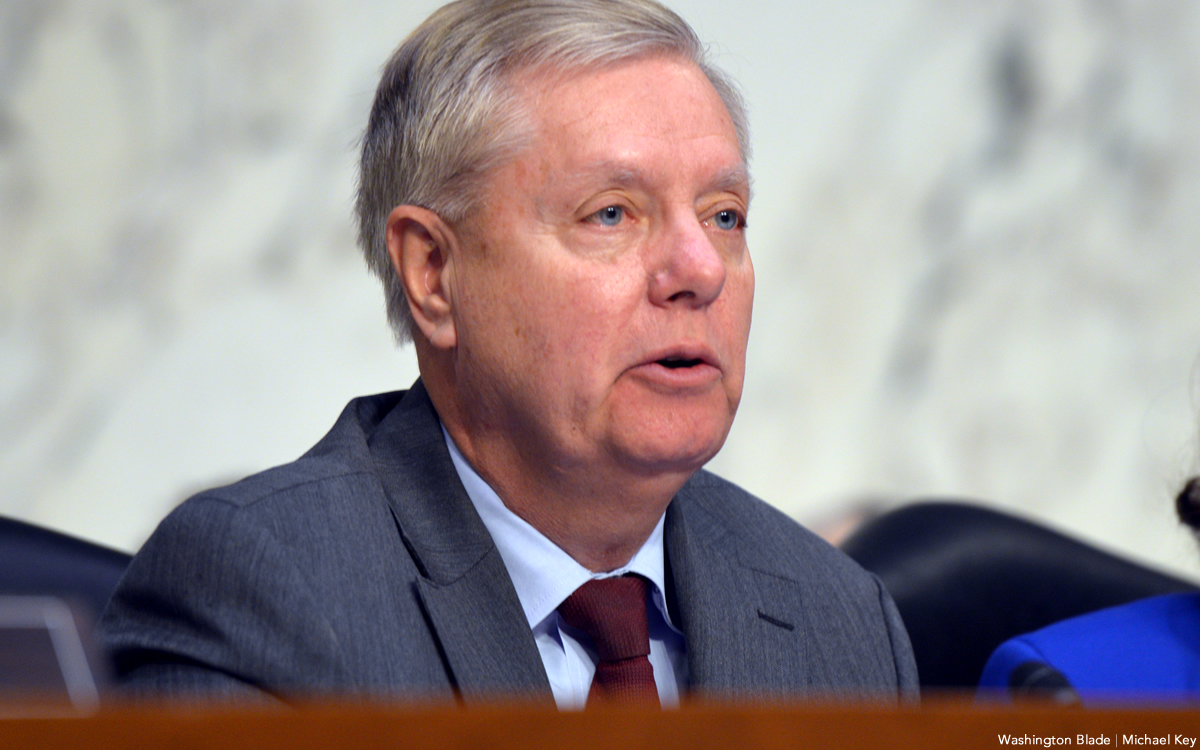 Sen. Lindsey Graham (R-S.C.), seven years after the U.S. Supreme Court ruled in favor of same-sex marriage nationwide, said Sunday he still thinks the issue of gay nuptials should be left to the states.
Graham made the remarks during an interview with CNN's Dana Bash in a rare televised bipartisan debate with Sen. Richard Blumenthal (D-Conn.) as the Senate was in the middle of voting on amendments for the Inflation Reduction Act.
When discussing the 6-3 conservative majority of the Supreme Court, Graham said consistent with the recent decision overturning Roe v. Wade justices could overturn other precedents, such as the 2015 decision in Obergefell v. Hodges in favor of same-sex marriage.
Asked point blank if he was saying it should be overturned, Graham said "no, I'm saying that I don't think it's going to be overturned." Graham, however, had an infection his voice, suggesting same-sex marriage could be undone.
"Nor should it be?" asked Bash.
"Well, that would be up to the court," he responded, then added: "I think states should decide the issue of marriage, and states should be decide the issue of abortion."
When Bash brought up another case, Loving v. Virginia, the 1965 case that overturned states bans on interracial marriage, and asked if that should be revisited as well, Graham replied, "no."
Graham quickly moved on to tamp down any expectation the would address the issue of same-sex marriage, saying fears the court would revisit the issue are unfounded and meant as a distraction from issues such as inflation.
"But if you're going to ask me to have the federal government take over defining marriage, I'm going to say no," Graham added.
Graham's remarks are consistent with what he told the Washington Blade in 2015 when asked about same-sex marriage as the issue was being adjudicated by the Supreme Court. However, they contrast to his support for a Federal Marriage Amendment that was pending before Congress during the Bush administration and would have made a ban on same-sex marriage nationwide part of the U.S. Constitution. Graham was not asked about his views on now defunct idea of an amendment during the CNN interview.
h/t The Independent