Longtime LGBTQ advocate Kathleen DeBold dies
Served as transformative leader of Mautner Project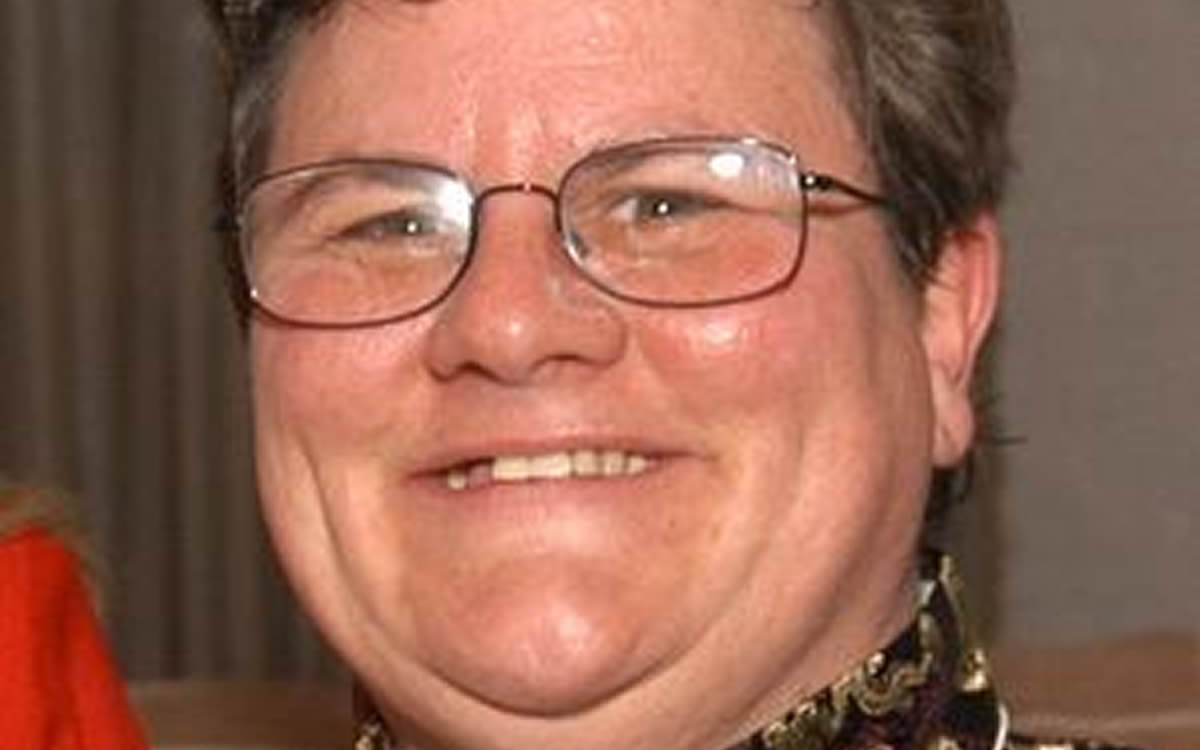 Kathleen Joan DeBold, celebrated D.C. LGBTQ activist, died suddenly on Oct. 9, 2022 in Ocean City, Md. at age 66, according to an obituary released by family and friends. She was born on Nov. 16, 1955 in Brooklyn, N.Y., to Francis Charles and Joan Marie DeBold. During childhood, her family moved to Maryland.
DeBold graduated with a degree in agriculture and life sciences from the University of Maryland College Park in 1977. She worked for the Entomological Society of America and was the first female apiary inspector in the state of Maryland, according to the statement. Her international political commitments inspired her to join the Peace Corps in 1982, where she was stationed in the Central African Republic (CAR) for three years to teach beekeeping. She then returned to CAR with Africare as an extension and training specialist for four more years. While living in Africa, she became fluent in Sango (language of CAR) and French, and she edited BARCA: Bulletin Apicole de la Republique CentrAfricaine, a journal for beekeepers.
Returning to the United States in 1989, DeBold began her work as an LGBTQ activist. She worked at the Gay and Lesbian Victory Fund, an organization dedicated to electing openly LGBTQ candidates to political office; she served as deputy and political director and worked on the campaign for U.S. Sen. Tammy Baldwin, among others. While at the Gay and Lesbian Victory Fund, she wrote the book "Out for Office: Campaigning in the Gay Nineties."
In 1999, she was named executive director of the Mautner Project, an organization for lesbians with cancer. Her leadership at Mautner was transformative; she increased the size and influence of the organization, bringing attention to the issues of lesbians with cancer and health care access for lesbians. Through her vision, Mautner operated as both a vibrant service organization in Washington, D.C., and a national and international leader on lesbian health issues. While at Mautner, DeBold edited, with Victoria Brownworth, the book "Coming Out of Cancer: Writings from the Lesbian Cancer Epidemic." DeBold worked at Mautner through 2007.
She served as the interim director of Servicemembers Legal Defense Fund, an organization that supported military service members experiencing discrimination and worked to overturn "Don't Ask, Don't Tell." She also served as administrator for the Lambda Literary Awards during the 2010s.
In addition to working for lesbian and gay movement organizations, DeBold was a dedicated volunteer. Starting in 1990 and for the next three decades, she was a regular book reviewer for Lambda Book Review and other literary publications. She wrote book jacket copy for Naiad Press, which later became Bella Books. She served as a judge for the Barbara Deming Memorial Fund in 2014, awarding $8,000 in grants among several authors. In all her work, she brought passion, humor, and joy.
DeBold loved puzzles, jokes, and puns. She created Wordgaymes, an LGBT-themed crossword puzzle that appeared in numerous lesbian and gay newspapers across the country. She also created LGBT cartoons that appeared in numerous publications. She regularly competed in the Style Invitational, sponsored by the Washington Post, earning many mentions, losses, and other accolades.
DeBold was beloved in LGBTQ communities and received many honors. The Washington Blade recognized her as "Most Committed Female Activist" in 2001 and a "Local Hero" in 2005. Women's eNews named her as one of 21 Leaders of the 21st Century in 2007. In 2015, the Rainbow History Project celebrated her as a Community Pioneer. In accepting that award, she paid tribute to her partner Barbara: "There is nothing in those 40-plus years that I have accomplished alone. I am terribly shy and introverted, which is not the best foundation on which to construct an activist life. But the work is so important and the need for change so great that I've just had to cowgirl up."
In 2019, to honor her Irish heritage she became a dual Irish/American citizen. In 2020, she was awarded a Fulbright Scholarship to study Irish at Gaeltacht College in Ireland; unfortunately, the COVID-19 pandemic prevented this study.
DeBold was an avid gardener. She loved reading (especially Irish history and poetry), cooking, baking, playing guitar, and singing. And her cat, Buffy.
She is survived by her longtime companion of 48 years (legal wife of nine years) Barbara Johnson of Burtonsville, Md.; her sister Bonnie DeBold (Scott Mann) of York, Pa.; her brother Daniel DeBold (Aldona) of Olney, Md.; sister-in-law and brother-in-law Judith and Abram Peele of Pulaski, Va.; sister-in-law Amy Johnson of Pulaski, Va.; nieces and nephews Erin, Sean, Blair, Kevin, Matthew, Thomas, Justin, Tommy, and Kristina; and grandnieces and nephews Alyssa, AJ, and Anthony. She will also be remembered with love and affection by a large community of family, friends, and people whose lives were changed by her work.
Donations in her memory may be made to Tree-Mendous Maryland or Sinister Wisdom.
Beloved D.C. nightlife figure Lily Chavez dies at 35
Worked in local LGBTQ clubs as server, bartender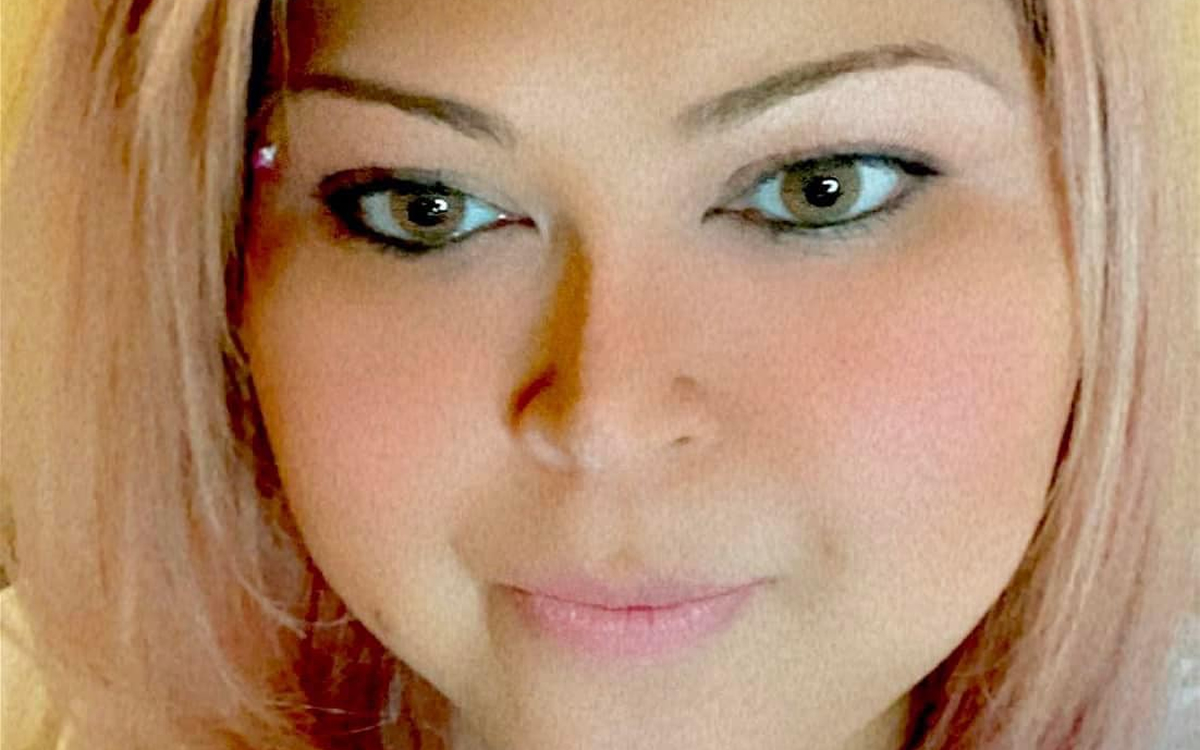 Lily Chavez, who became a well-known figure in the LGBTQ nightlife scene as the box office cashier at D.C.'s Town Danceboutique nightclub and as a server and bartender at Annie's and Level 1 restaurants and the gay bar Cobalt in the Dupont Circle area, died Jan. 8 from complications associated with Lupus, one of her friends said. She was 35.
Ed Bailey, co-owner of Town nightclub, which has since closed, said he and his business partners were delighted to receive a recommendation to hire Chavez as a box office cashier at the time the club opened in 2007.
According to Bailey, customers entering Town showed their I.D. to a door person and then went to the box office window to buy a ticket to come in. "And she was the person that you did that with," said Bailey. "While there were other people who did that, she was the main person at the very first window," he said.
"And so, she came to be a fixture that everyone knew," Bailey said. "Everybody knew Lily."
Leigh Ann Hendricks, one of Chavez's supervisors when Chavez worked at the gay bar Cobalt and its lower floor restaurant called Level 1, said Chavez worked at the two venues as a server and bartender. Hendricks said prior to working at Cobalt and Level 1, Chavez worked as a host at Annie's, the popular restaurant on 17th Street near Dupont Circle located about two blocks from Cobalt and Level 1.
At one point, Hendricks said, Chavez worked at the Colada Shop bar at 1405 T St., N.W., in the heart of the city's 14th Street commercial strip.
David Perruzza, owner of the Adams Morgan gay bars Pitchers and League of Her Own, said Chavez had expressed interest in working at his bars recently and he planned to hire her. But he said she became too ill to work at that time.
Others who knew Chavez have posted messages on social media saying that while Chavez did not identify as LGBTQ, she was an LGBTQ ally and considered a friend to many of the customers at the LGBTQ venues where she worked.
"She was always happy," said Hendricks. "She had a great laugh. And she was so loyal. I really miss her."
Bailey said Chavez dealt with health issues for many years in fighting the debilitating condition of Lupus.
"It was very sad to watch as she needed treatment a lot over the years," he said. "She had a lot of pain and difficulty in her life," Bailey said. "And also, in the middle of all that, she miraculously became pregnant and had a child. It was not something the medical people thought was possible. And she did."
Bailey said her child, whom he called amazing and wonderful, became known to many of Chavez's co-workers and venue owners. "He became known to us as the extended group of uncles," Bailey said.
Gay activist Robert York, who knew Chavez, said her son is now eight years old. He said Chavez is a native of El Salvador and lived in Bethesda, Md., in recent years. Hendricks said Chavez came to the D.C. area as a young child when her family came to the U.S.
York and Hendricks said a viewing and service for Chavez are scheduled for Saturday, Jan. 14, at the Glenview Mansion catering hall at 603 Edmonston Drive in Rockville, Md., from 1-4 p.m.
D.C. drag performer Ba'Naka dies at 36
Friends say beloved entertainer lifted spirit of LGBTQ community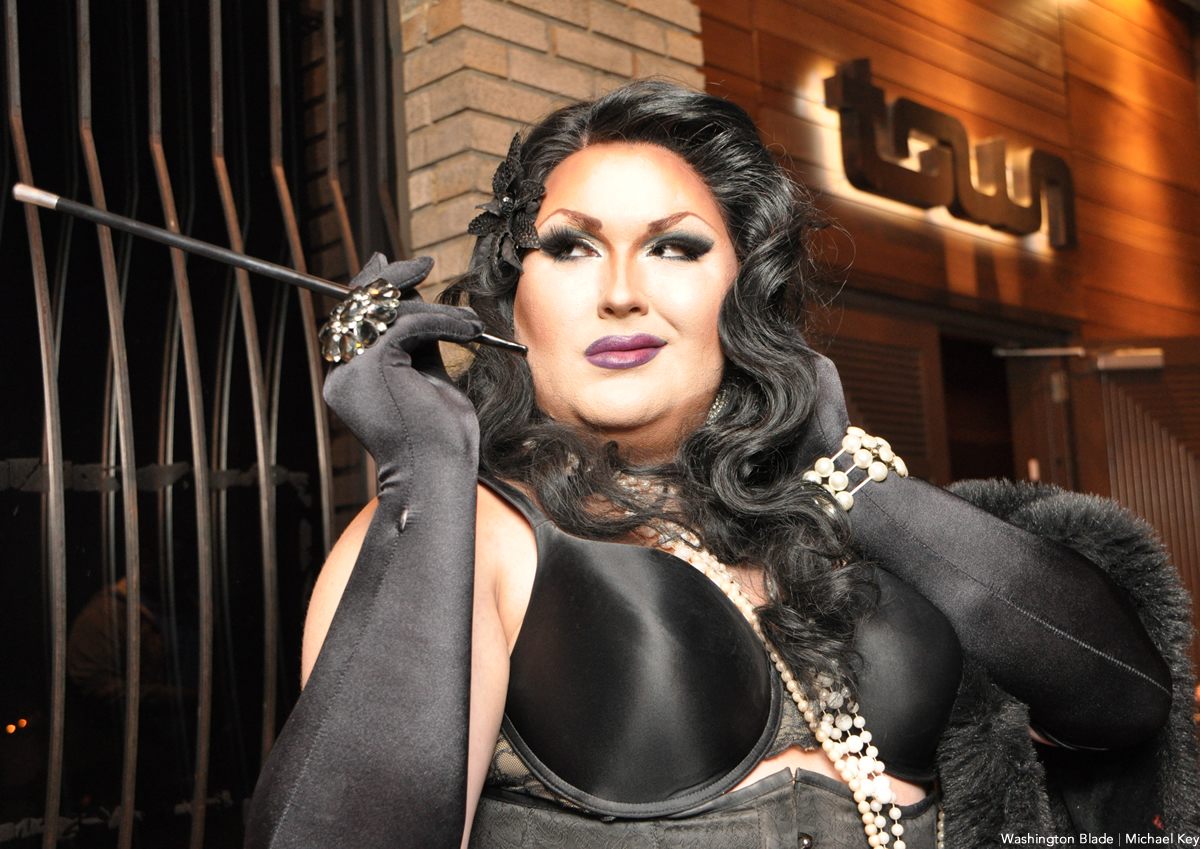 Dustin Michael Schaad, who has performed as a drag entertainer by the name of Ba'Naka at D.C.'s LGBTQ bars and Capital Pride events for at least a decade, died on Wednesday, Jan. 11, at George Washington University Hospital from complications associated with a longstanding illness at the age of 36, according to friends.
David Perruzza, owner of the D.C. gay bars Pitchers and League of Her Own, said Schaad had been performing most recently at Pitchers while overseeing a popular drag bingo event held at the Adams Morgan bar.
Perruzza said Schaad talked about having performed in drag since the age of 18 and continued to perform as Ba'Naka in later years while working as a graphic designer.
People who knew him said he had performed in drag shows at other D.C. gay bars, including the former LGBTQ nightclub Town.
Ryan Bos, executive director of the Capital Pride Alliance, the group that organizes D.C.'s LGBTQ Pride events, said Schaad has performed as Ba'Naka at Capital Pride events over the years and called him "a supportive and valued member of our LGBTQ+ community."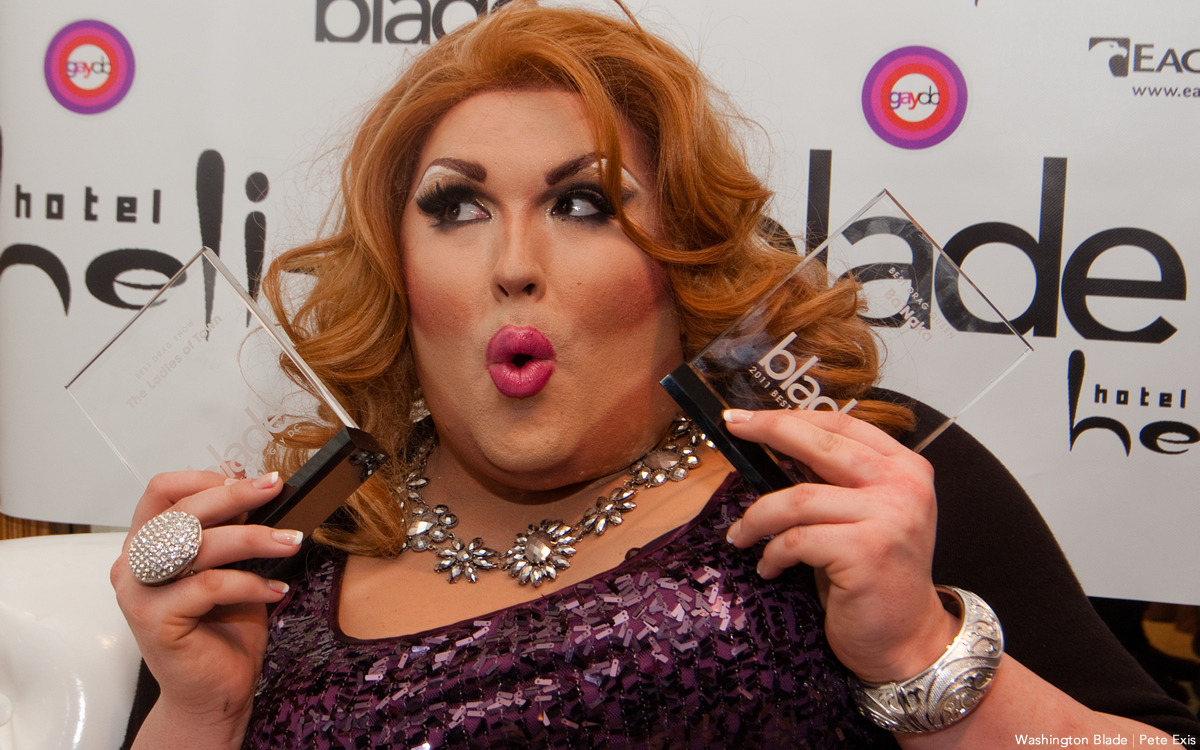 In keeping with his positive outlook despite a longstanding illness, people who knew him pointed out that Schaad posted a humorous message on Facebook on Dec. 28 announcing he was in the hospital emergency room.
"Sorry Kittens," he wrote. "I won't be out tonight at Pitchers DC/A League of Her Own #Drag Bingo. Mama is in the ER. But please go out and support my bartender, Martin! While I'm out! XOOX!"
Perruzza said Schaad remined in G.W. Hospital from that day until he passed away on Jan. 11. The Washington Blade couldn't immediately determine the specific illness that led to his passing.
Tributes to Schaad in his role as Ba'Naka began appearing on Facebook on Wednesday as news surfaced that he had passed away.
"You were so kind, so caring, and so funny," said Bobby Mainville in a Facebook post. "You were always ready to learn and fight for your DC community. I love you so much and will always remember our chats…Rest in power you sweet soul. DC lost an amazing Angel!"
In another Facebook post, Nina Bae wrote, "Ba'Naka was one of a kind! She was a beautiful soul with a tremendously wicked sense of humor. DC has lost an icon."
Perruzza said members of Schaad's family, including his parents, who were in Schaad's hospital room on Wednesday shortly before he passed away, told Perruzza they were planning a memorial service for Schaad within the next few weeks.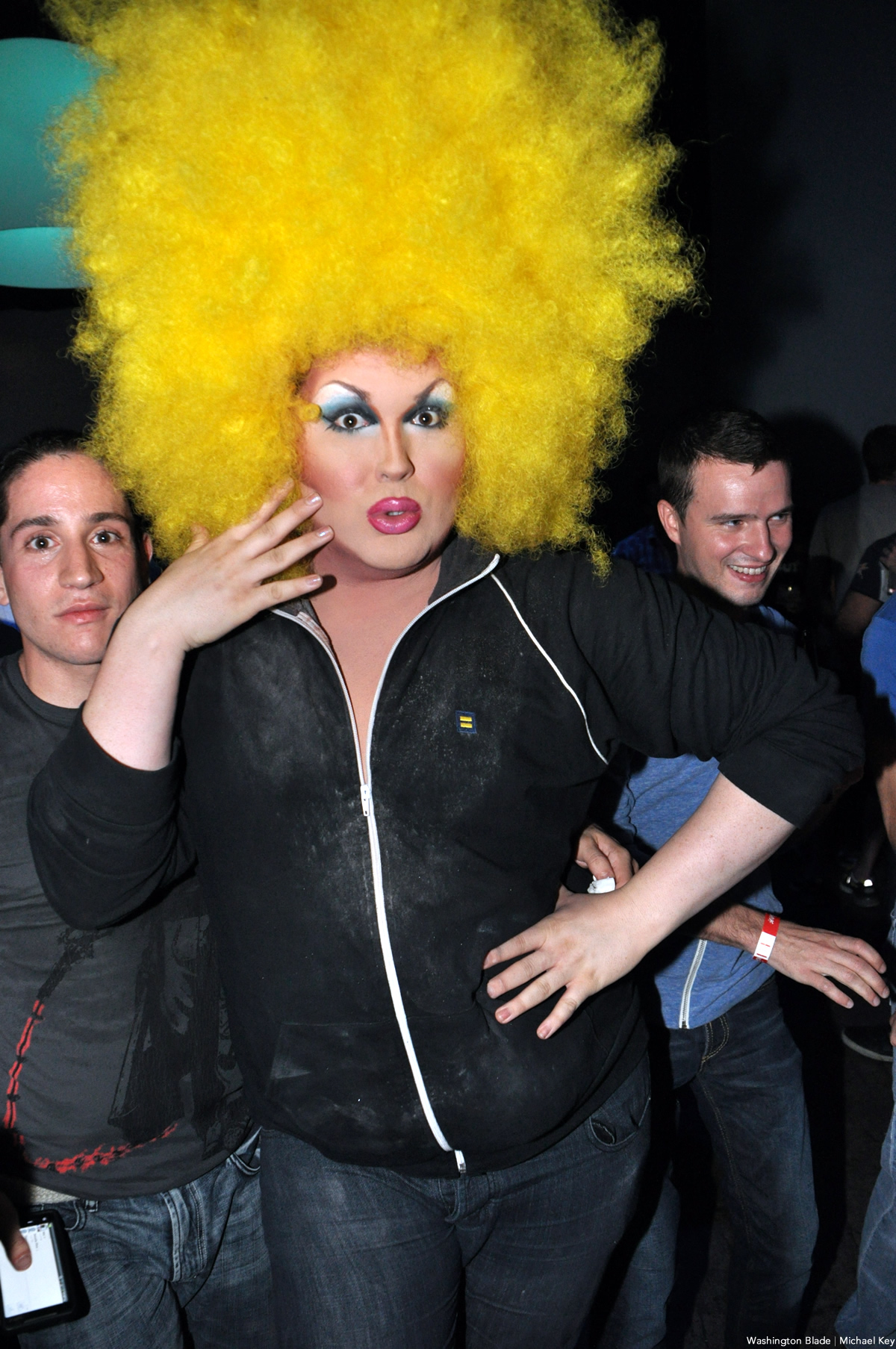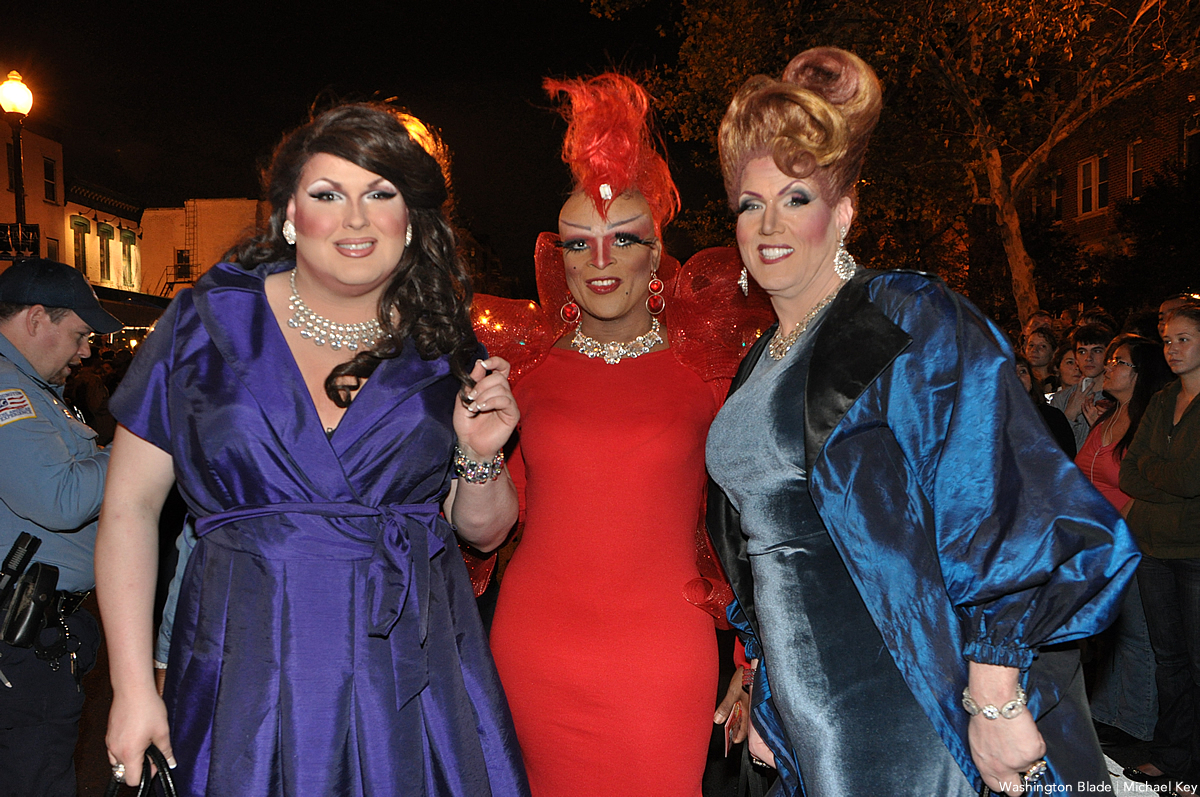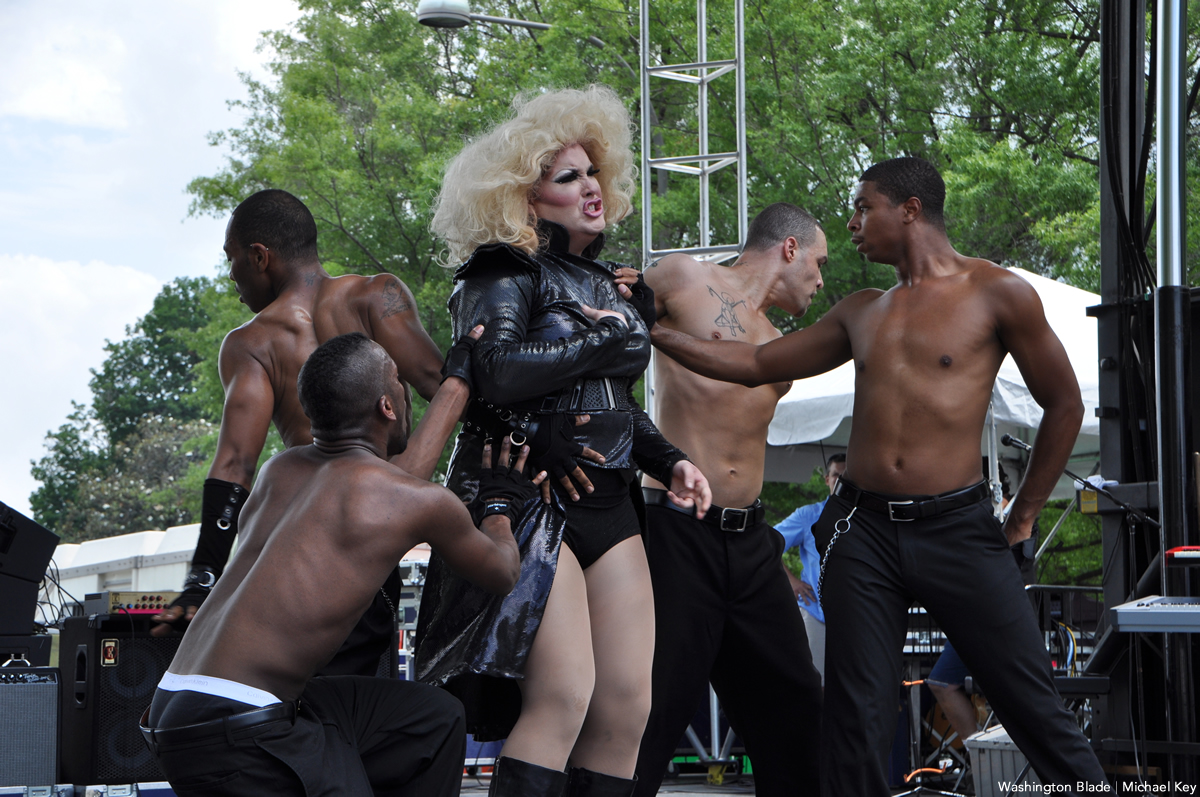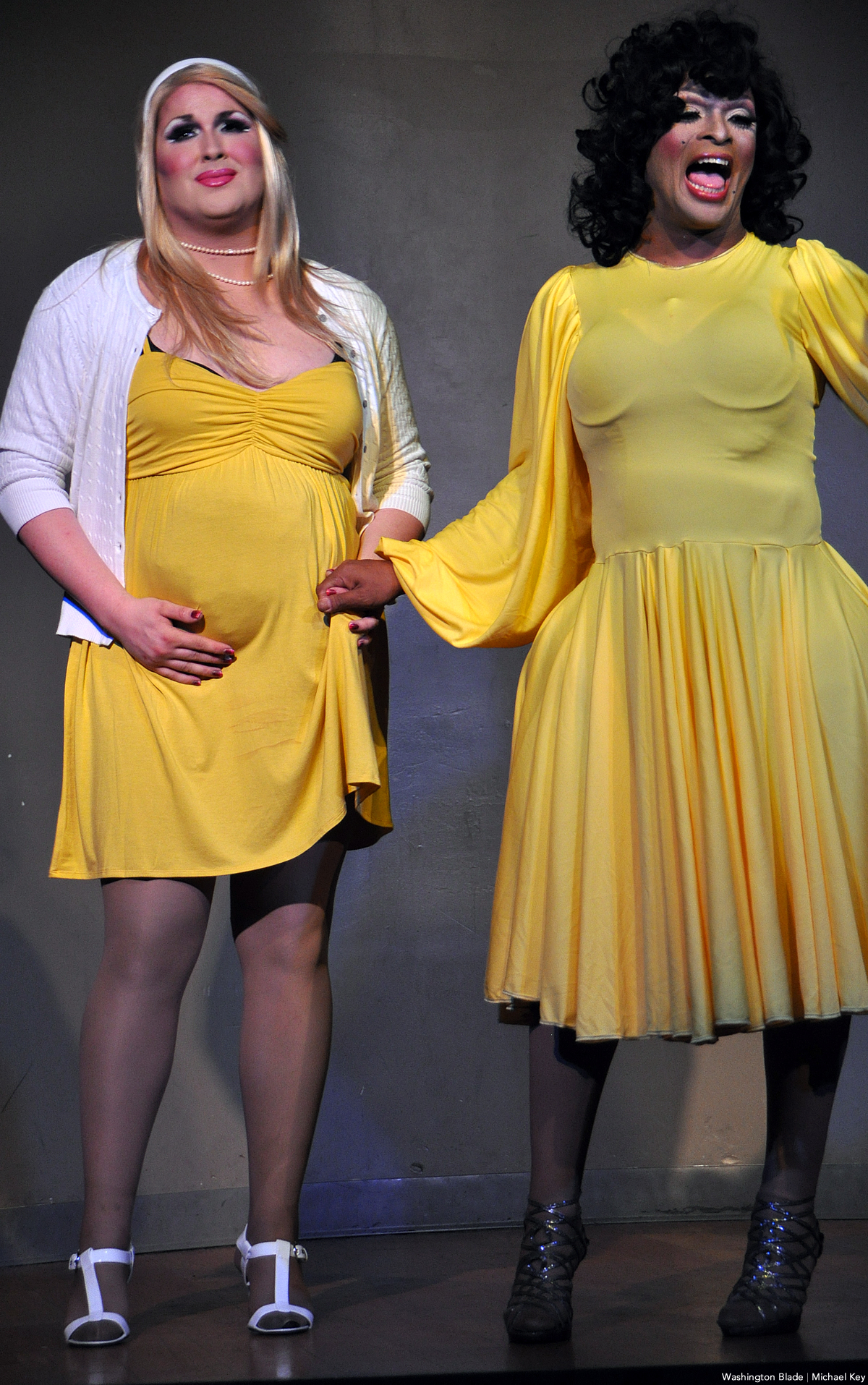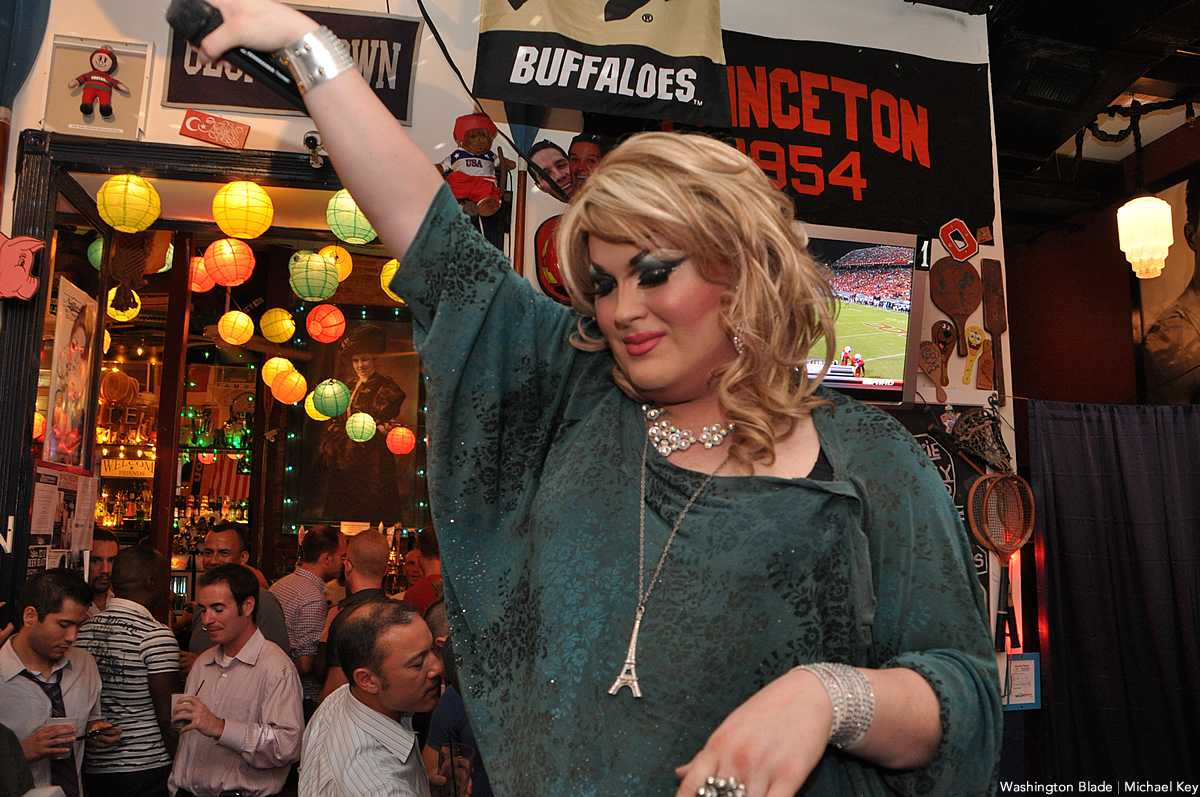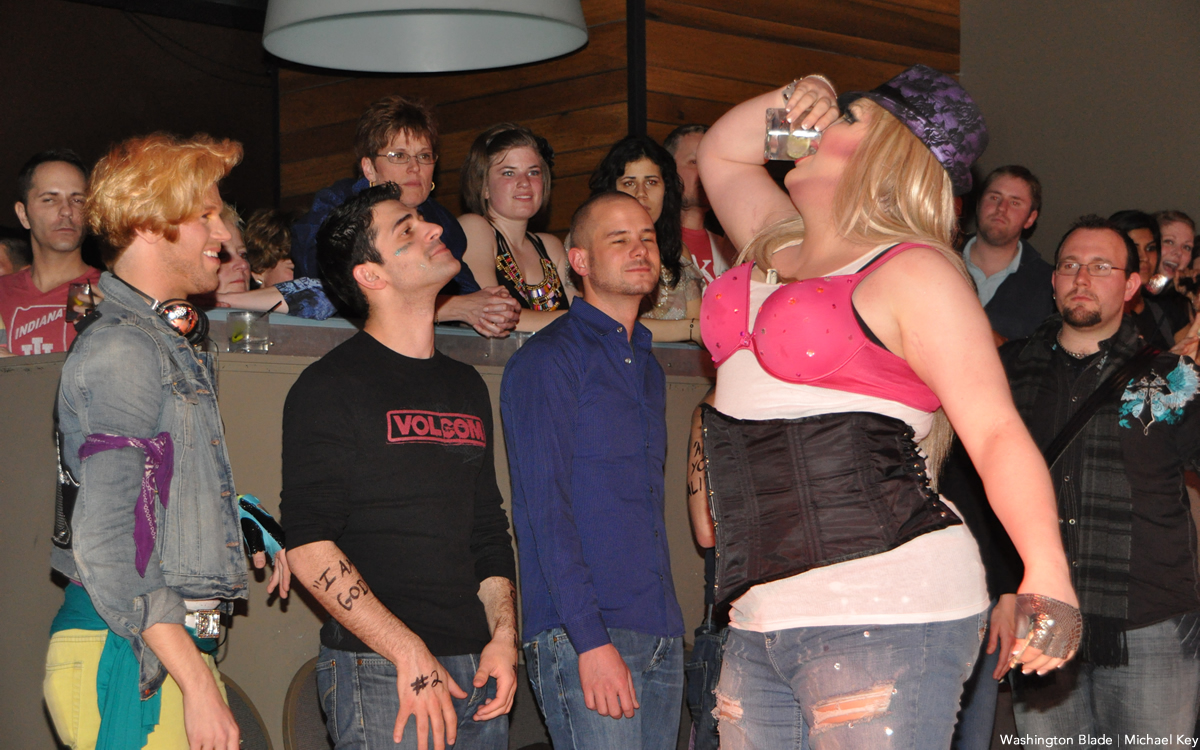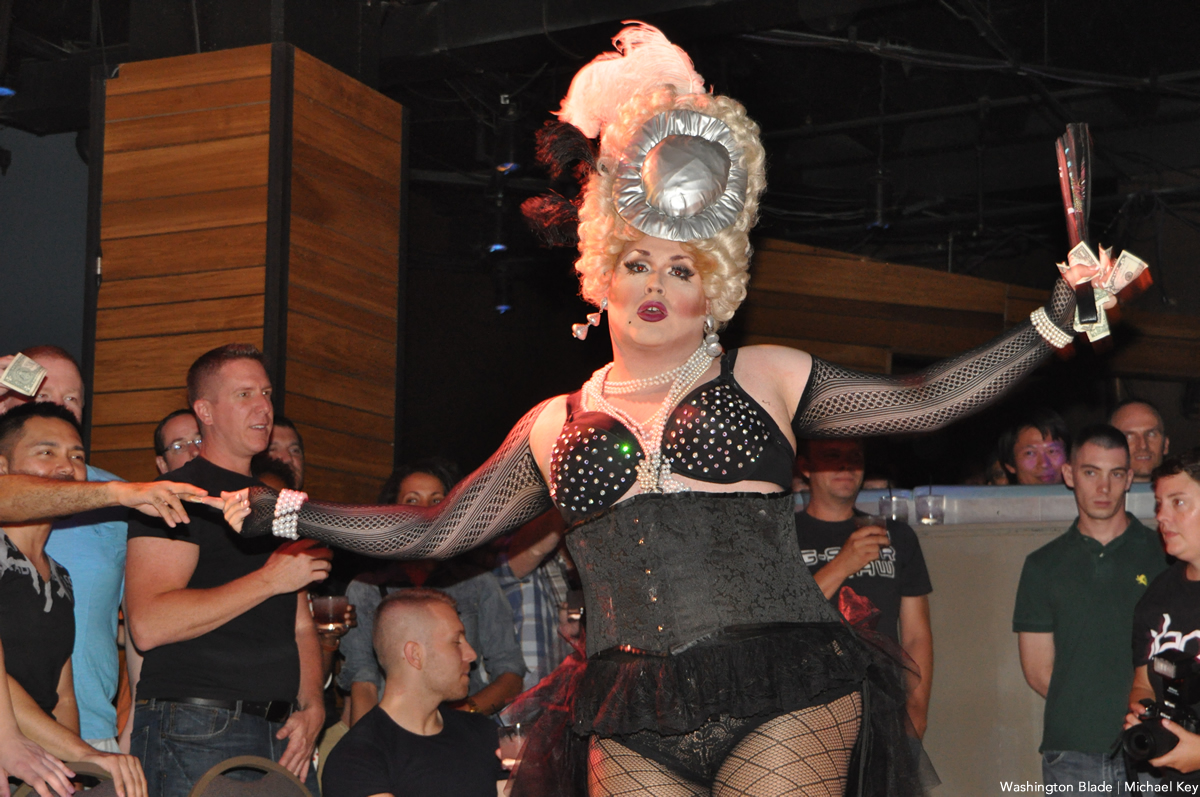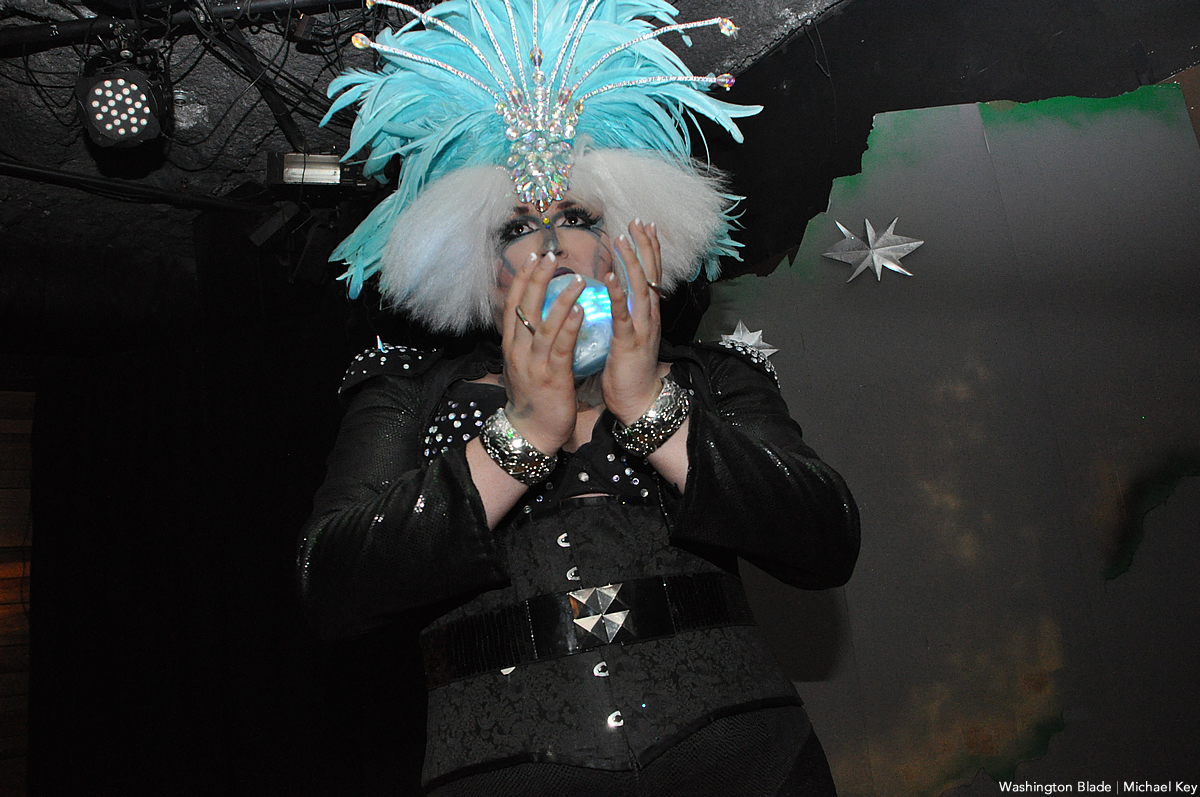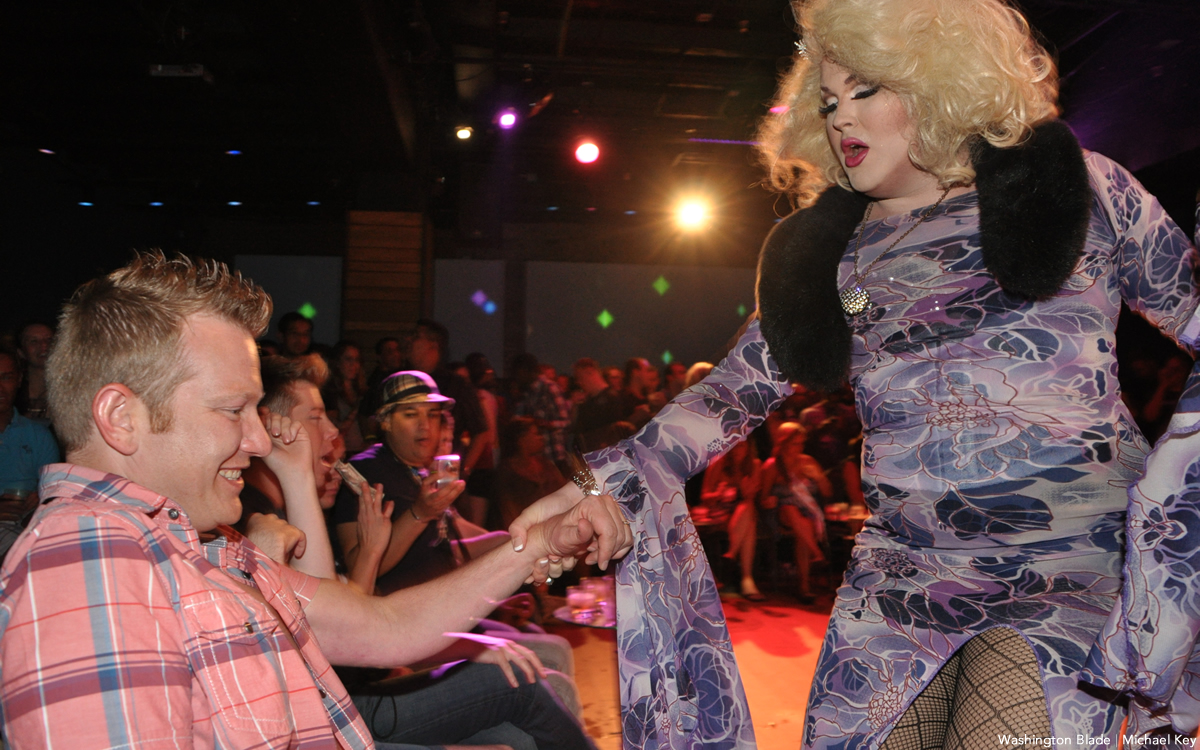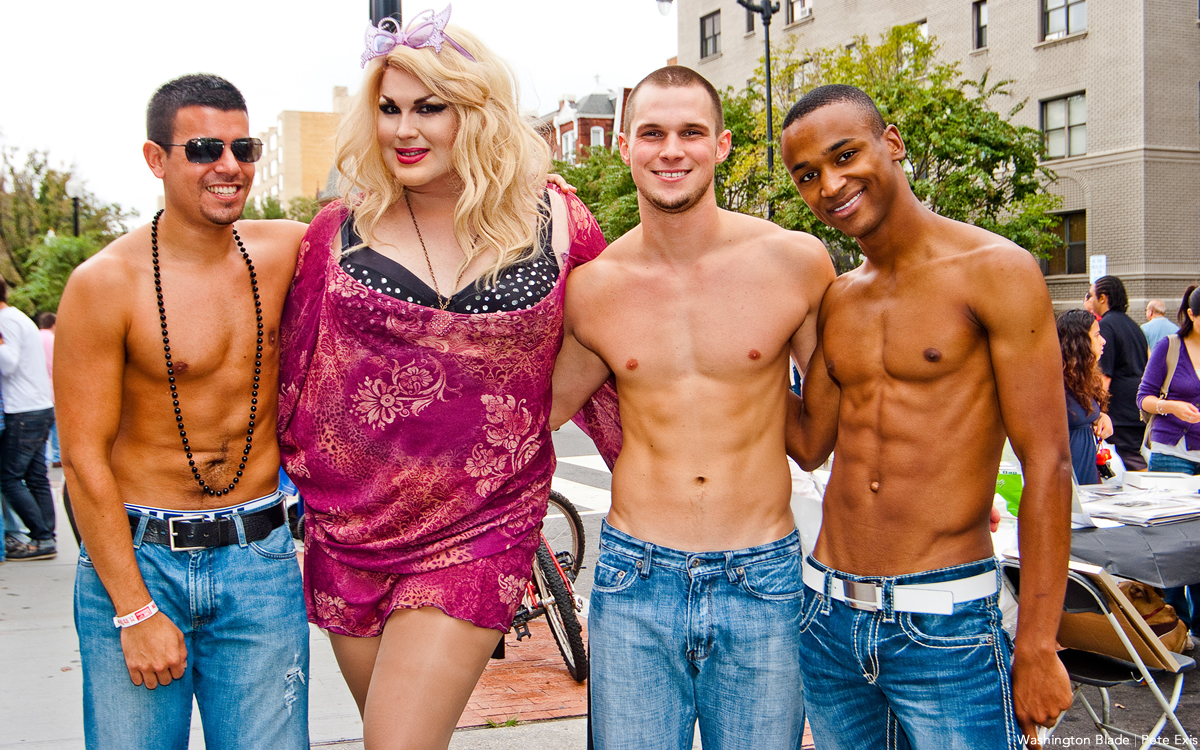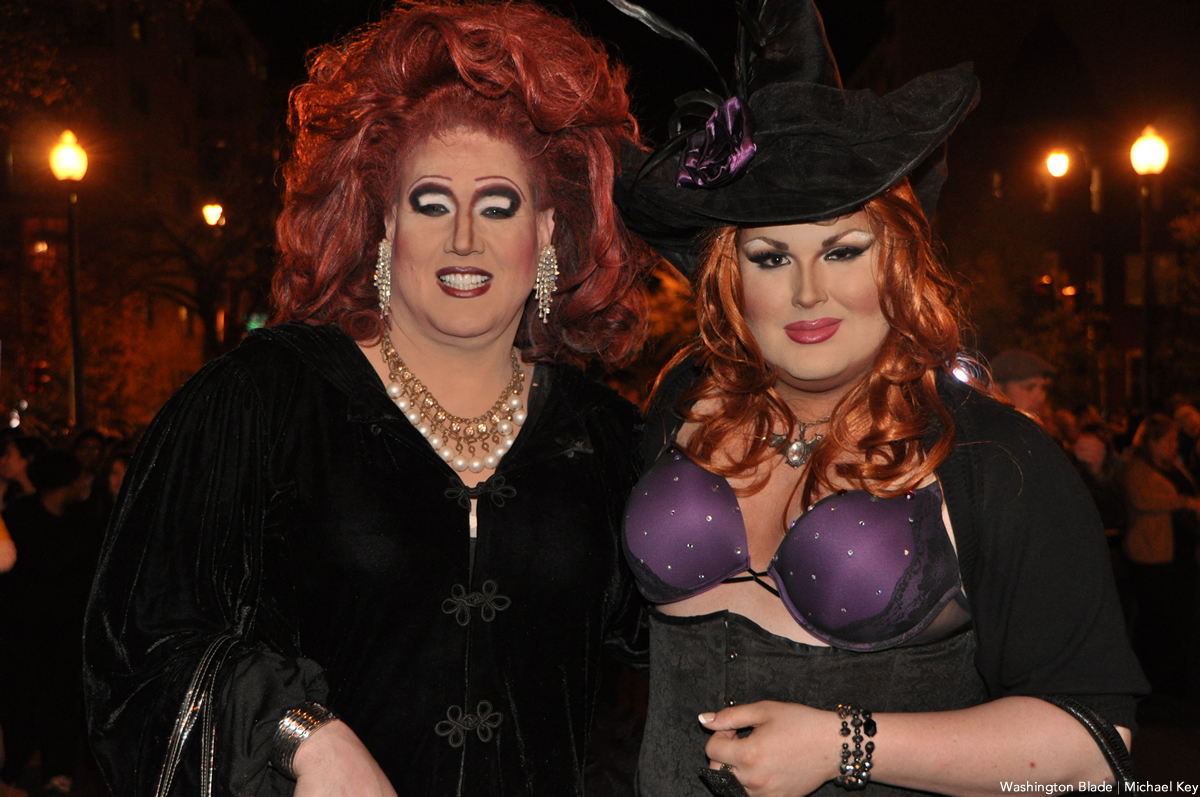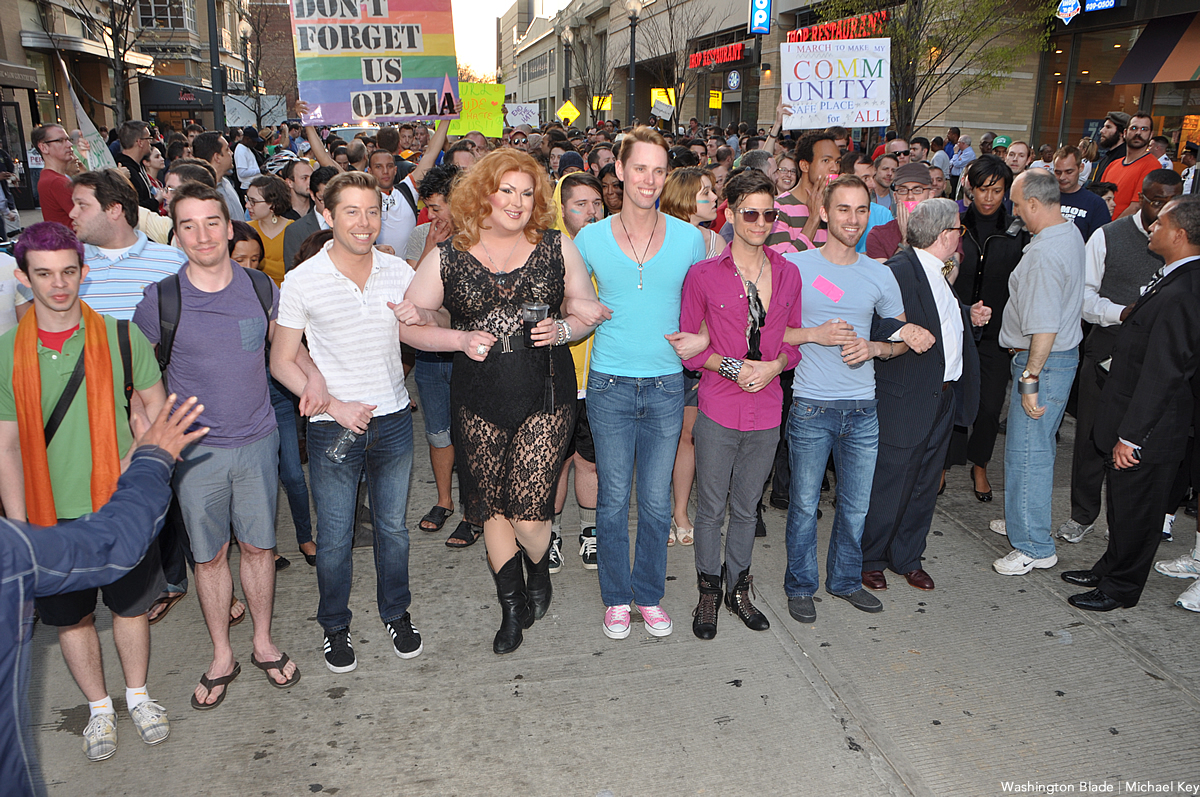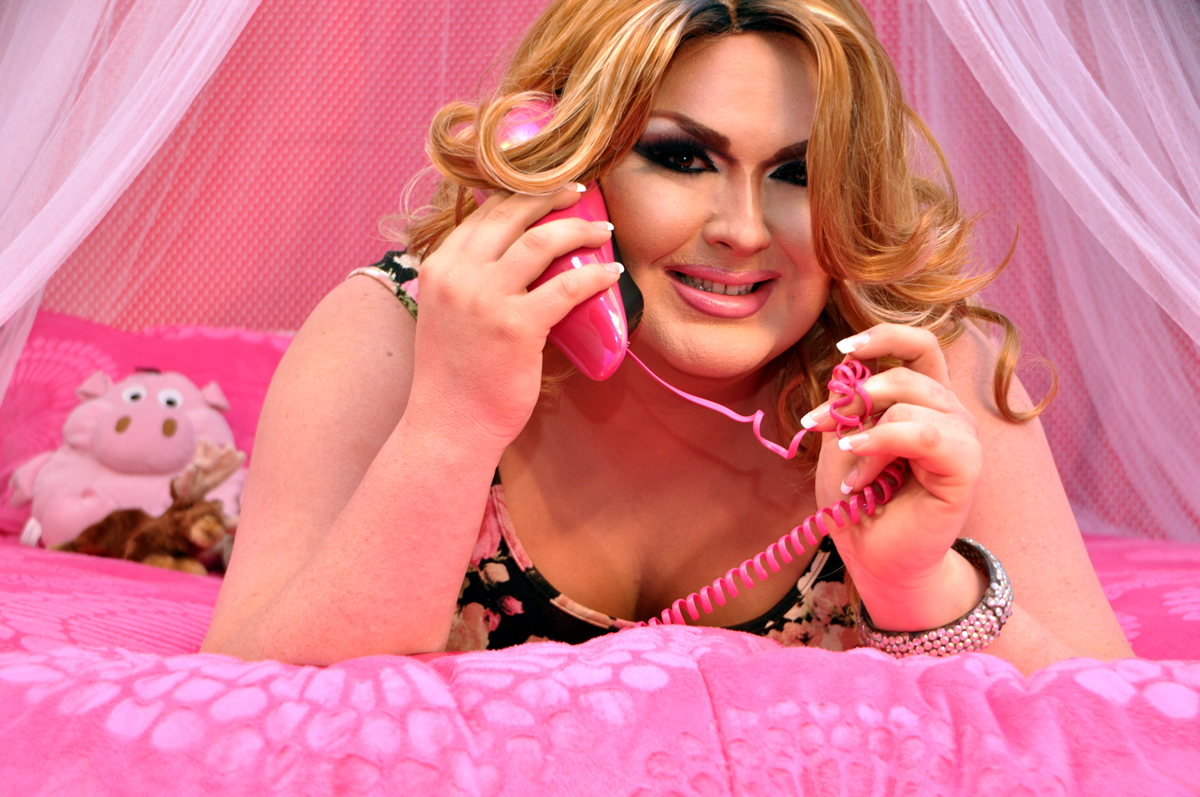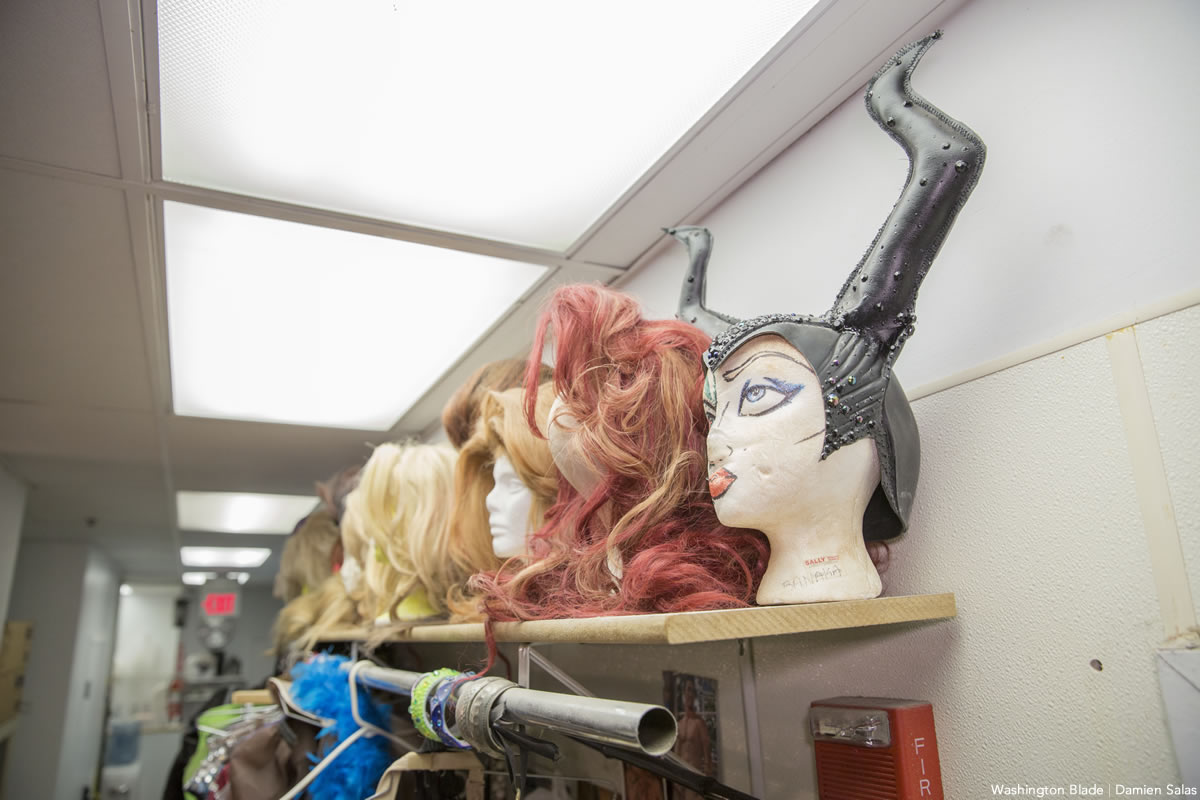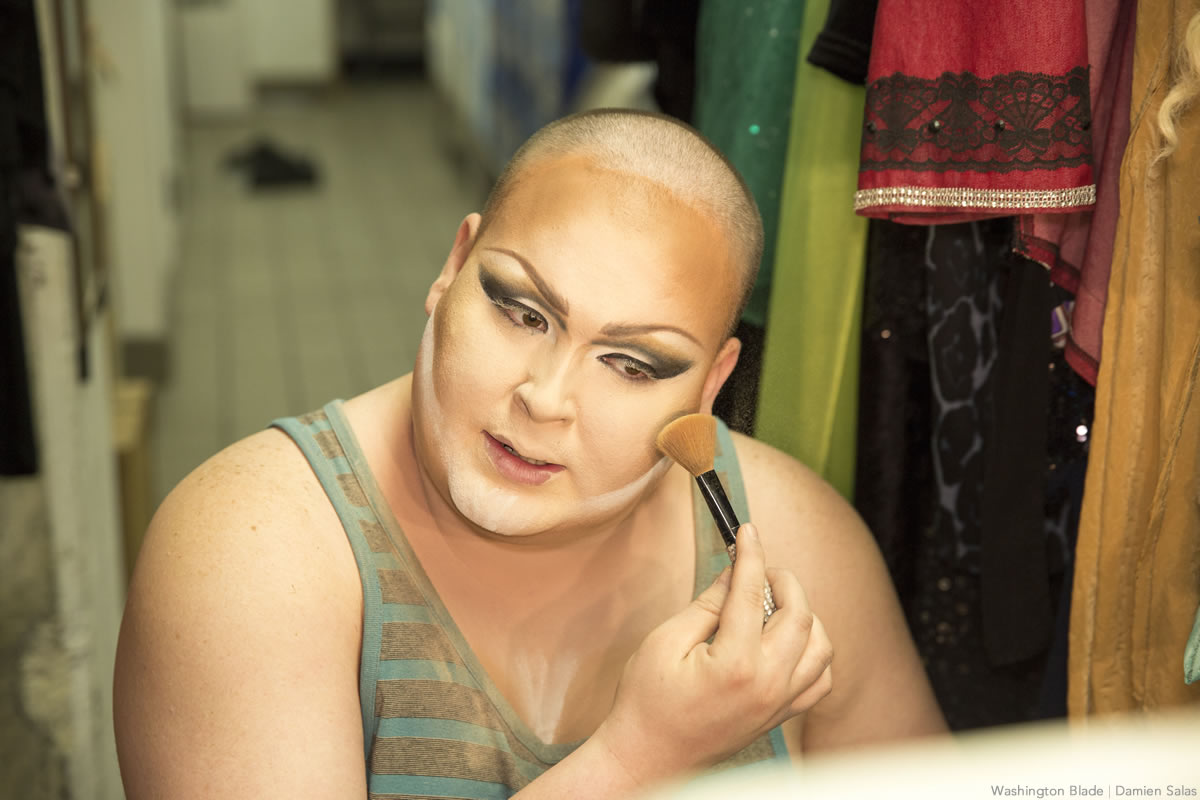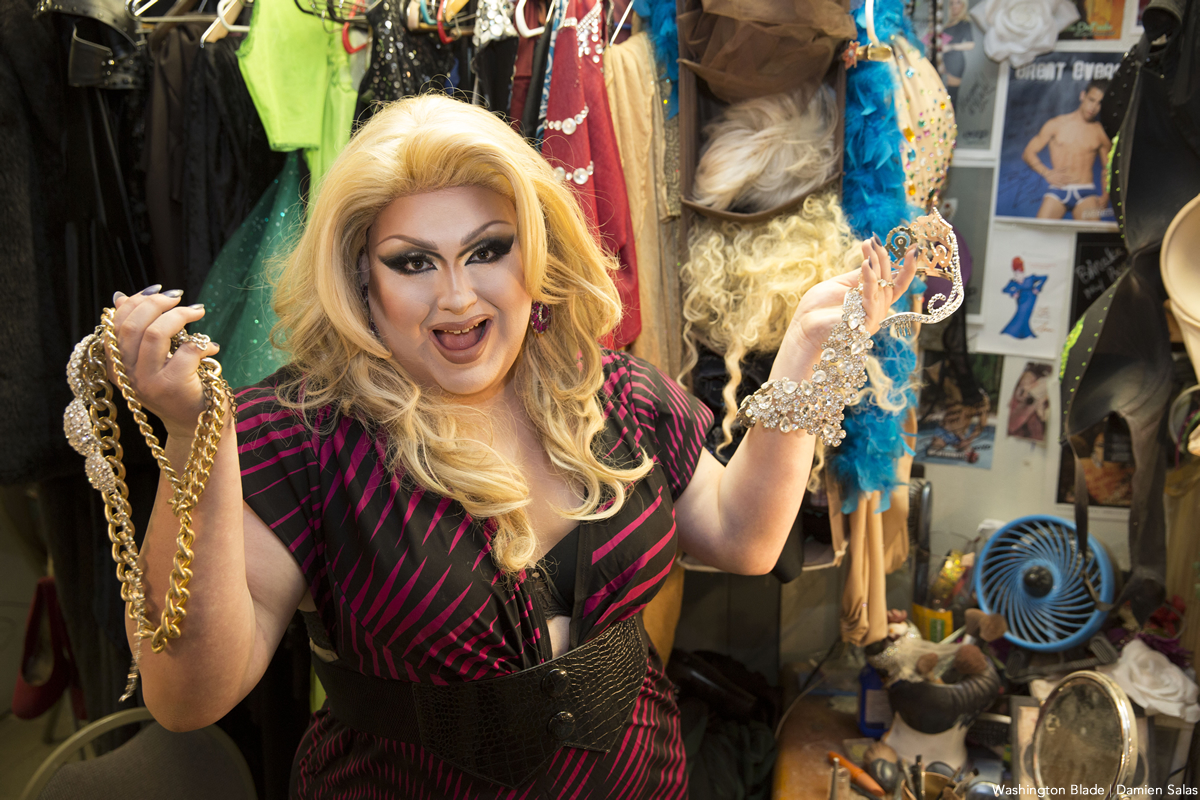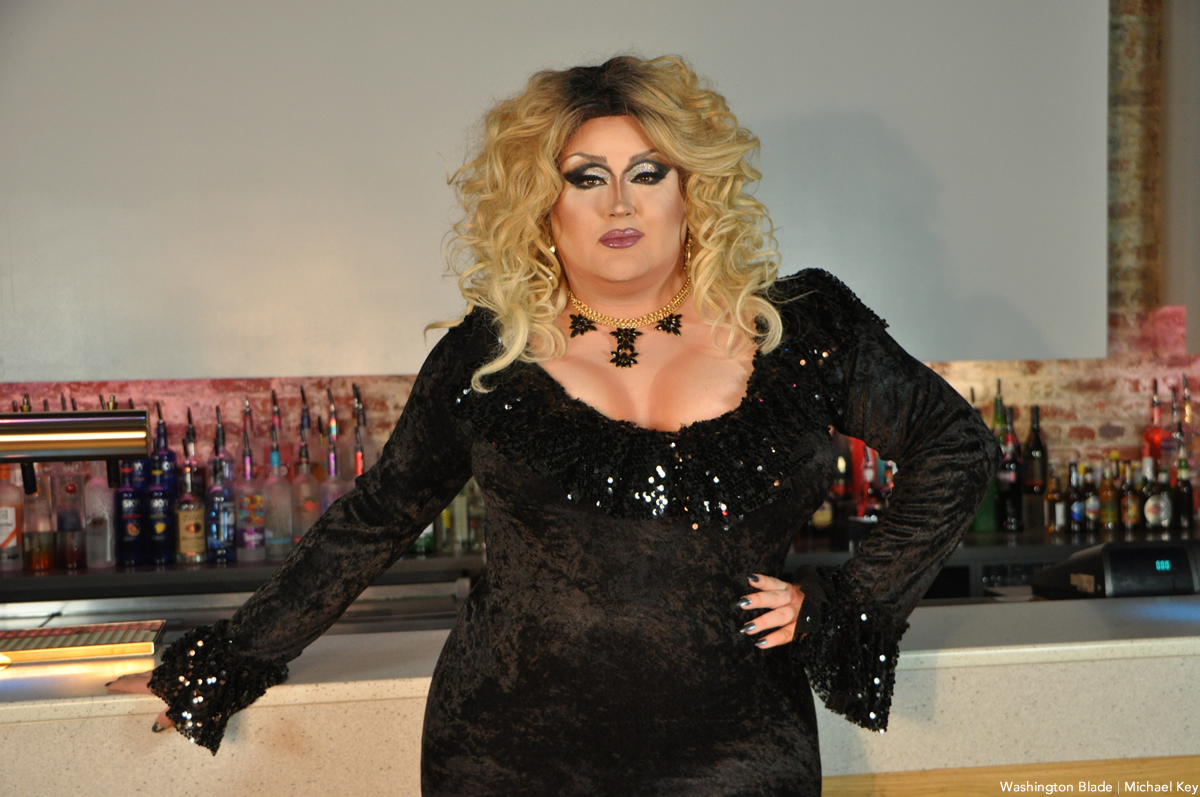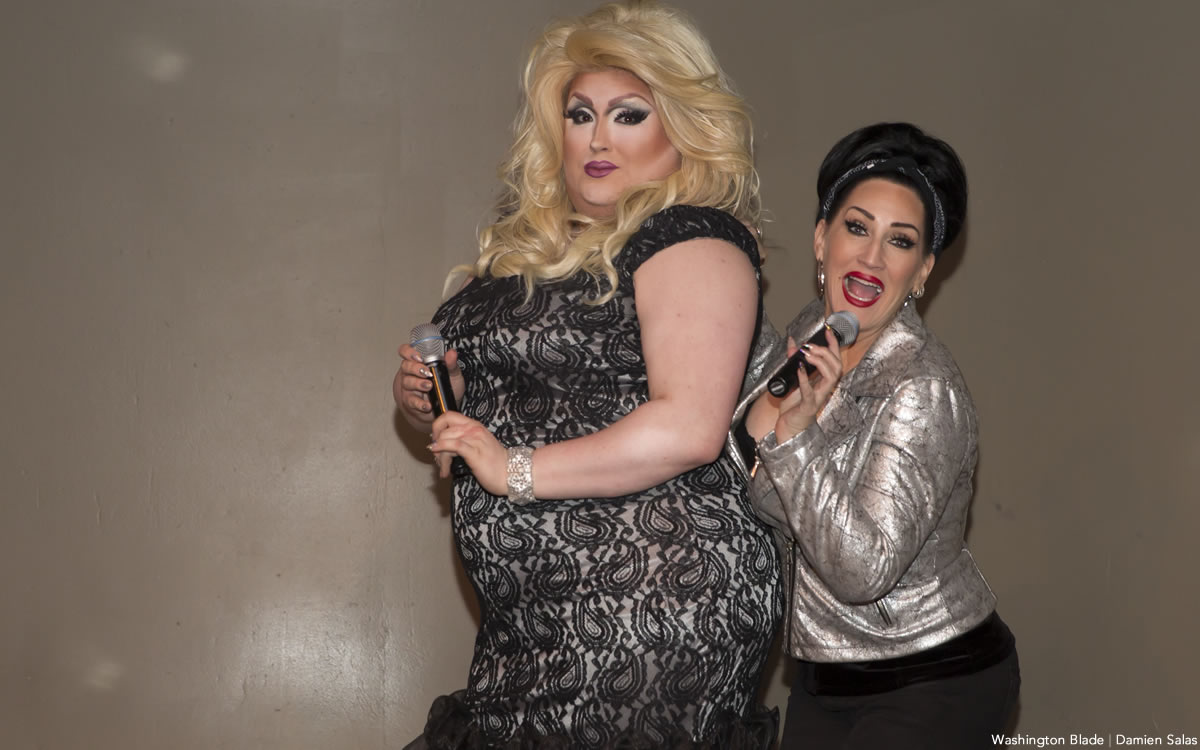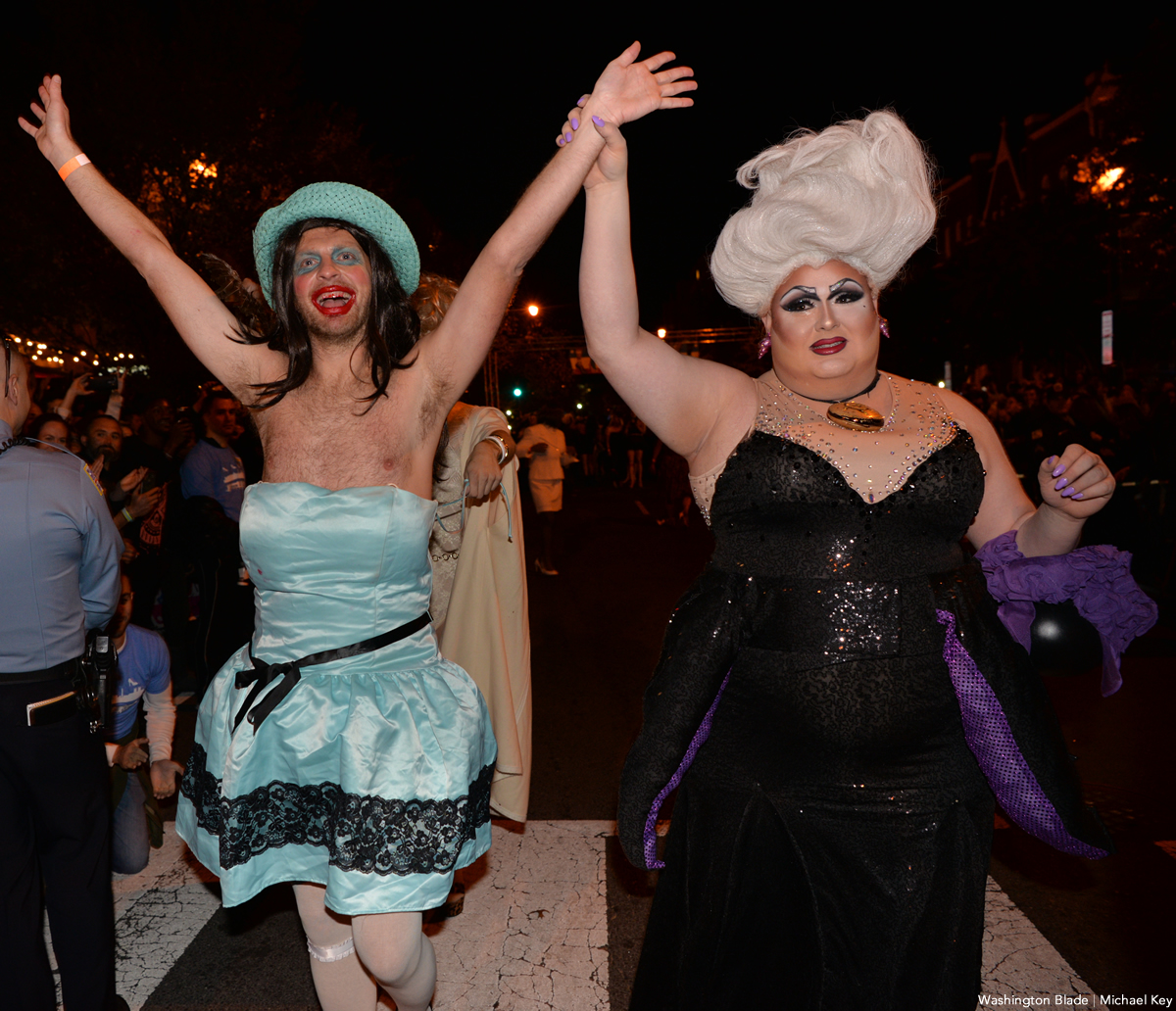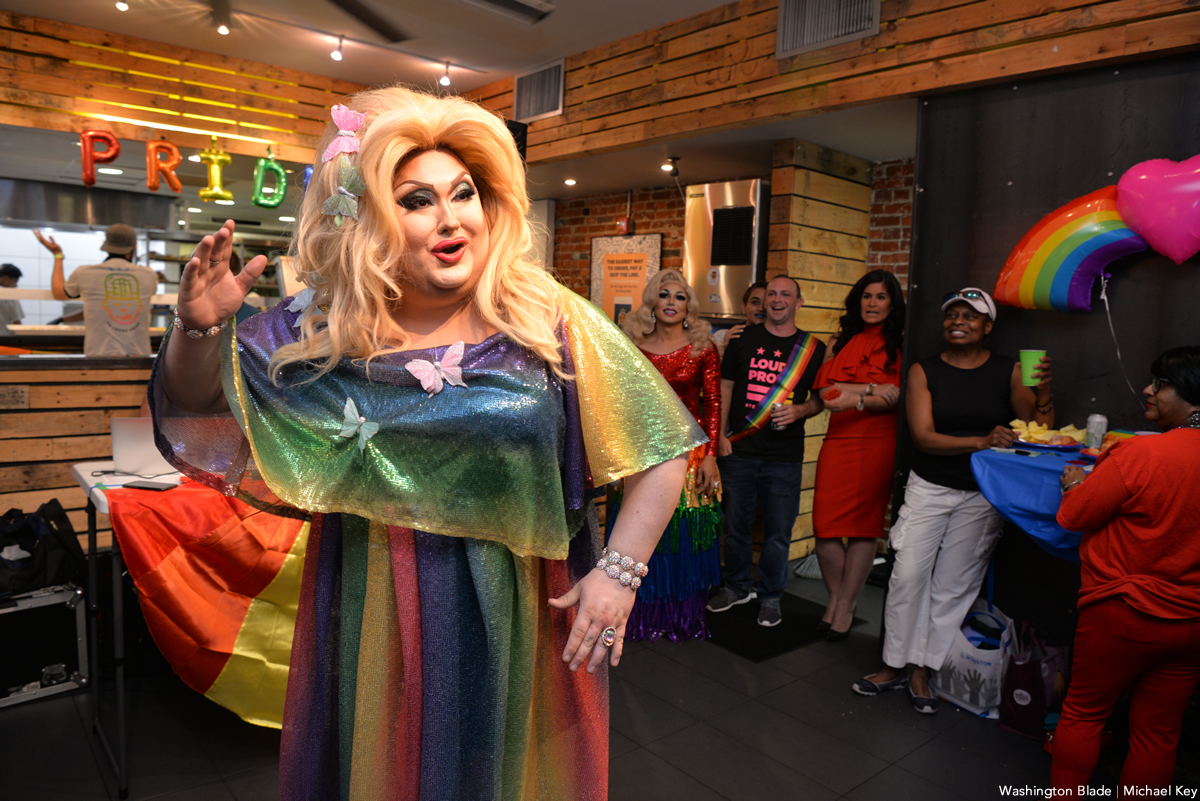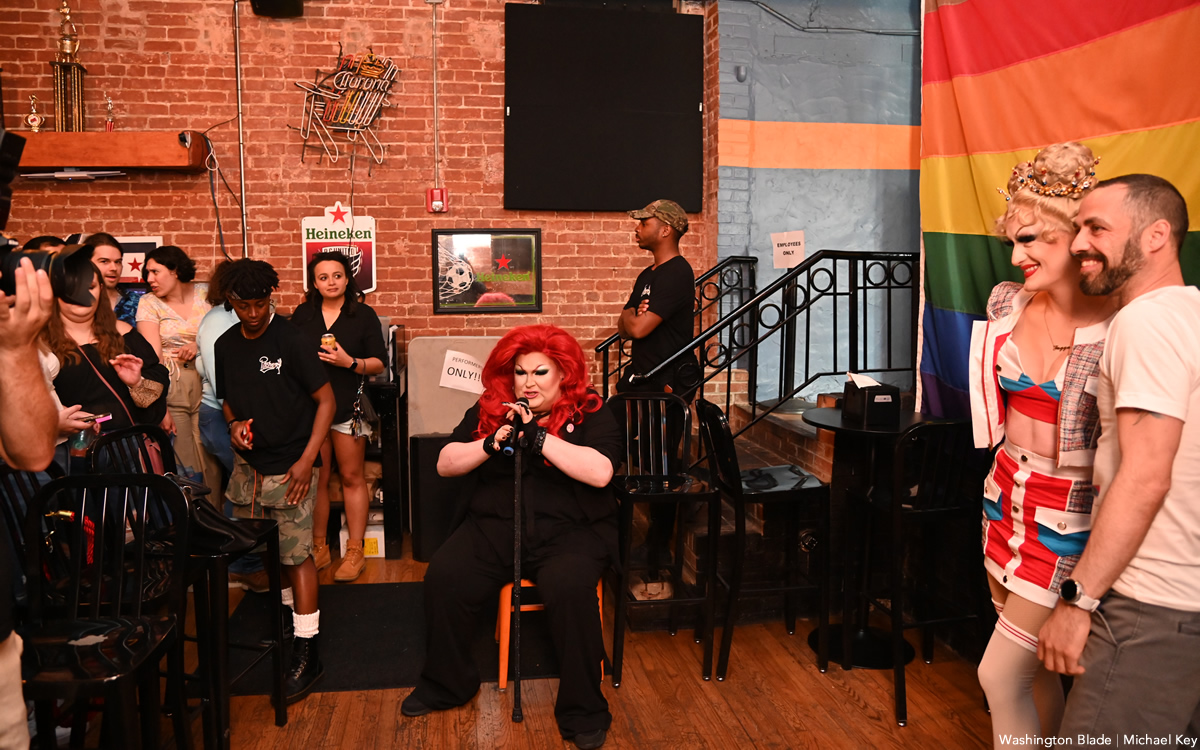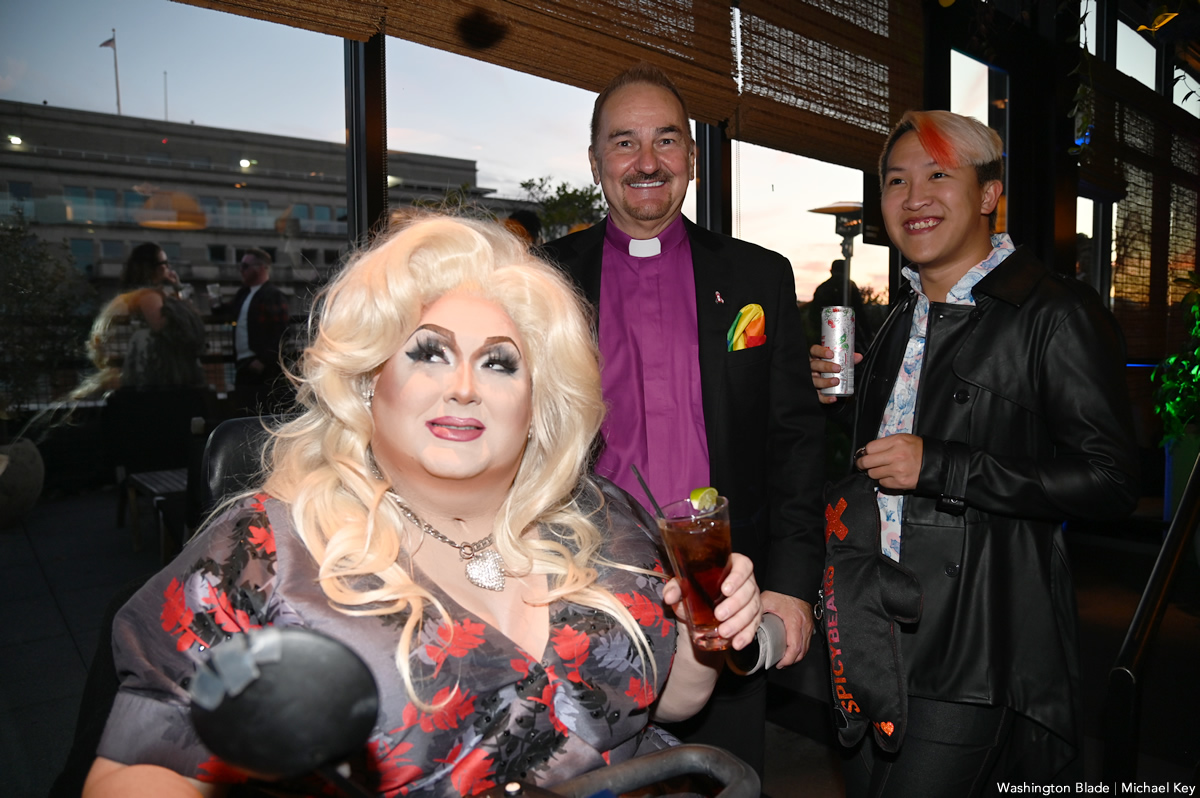 Art history professor, longtime D.C. resident Tom Hardy dies at 81
Colleagues say his courses were 'legendary'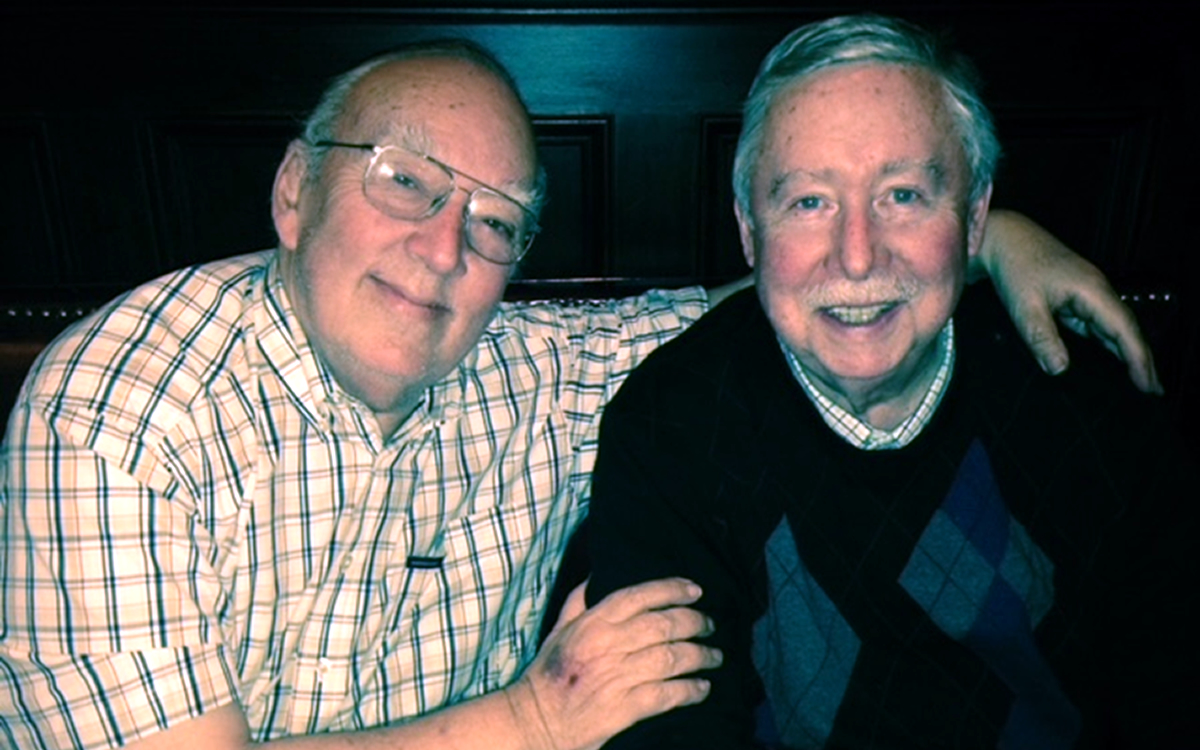 Thomas W. "Tom" Hardy, a professor of art history who also taught English and the humanities at the Annandale Campus of Northern Virginia Community College for 40 years and whose colleagues and many students considered his art history courses as "legendary," died Oct. 30 at the age of 81.
Friends and family members said the cause of death was complications associated with sepsis.
In addition to teaching art history, English, and humanities for students at Northern Virginia Community College, which college officials refer to as NOVA, Hardy offered art appreciation courses for community members through the college's Lifetime Learning Institution, according to a statement released by the college.
The statement says Hardy also conducted numerous trips for students and NOVA colleagues to the art capitals of Europe and taught an undergraduate seminar on European Baroque Art at D.C.'s George Washington University.
"Professor Hardy's colleagues remember him as a witty and erudite gentleman," J.K. Daniels, dean of Languages, Arts, and Social Sciences at the Annandale Campus, said in the statement. "His former dean noted that 'Professor Hardy was a devoted teacher whose students praised him for the passion he exhibited for his subjects,'" Daniels said.
"His art history courses were legendary, brim-filled with images from his own photography collection and others," said Daniels.
"A gifted professor, his lectures for courses in English, art history and humanities drew upon a rich background in literature, music, philosophy, and religions," according to two other colleagues at NOVA, Duncan Tebow, former Dean and Art Professor Emeritus; and Betsy Tebow, Art History Professor Emeritus.
"His scholarly interests and publications ranged from Constantine era tombs and Palladian villas to 20th century abstraction," the two said. "He also supported college art programs, organizing student art shows, and arranging lectures by visiting scholars. Tom was always a warm, witty, bright presence on campus, generous with his time and talents," they said.
Hardy was born and raised in Washington, D.C., where he lived nearly all his life, friends and family members said. His nephew, Greg DeLuca, said Hardy and his domestic partner of 50 years, Carl Spier, lived for more than 20 years in a townhouse in the Capitol Hill East neighborhood on the same street where Hardy lived as a child with his parents while growing up.
Coming from a Catholic family, he graduated from D.C.'s Catholic Gonzaga High School. DeLuca and Spier believe Hardy received his undergraduate degree from the University of North Carolina-Chapel Hill before receiving his master's degree in English at UNC Chapel Hill. He earned a master's in art history degree from George Washington University, DeLuca said.
DeLuca said Hardy worked for a short time at the Library of Congress before embarking on his teaching career at NOVA. The NOVA statement provided to the Washington Blade says Hardy's tenure as a professor there began in 1970 and continued through 2009 at the time of his retirement.
Friends said Hardy and partner Spier regularly attended the Sunday Catholic Mass offered by D.C.'s LGBTQ Catholic organization Dignity Washington.
One longtime friend, David Lambdin, said he and others enjoyed going with Hardy to D.C. art museums, including the National Gallery of Art, where Hardy provided insight and "opened my eyes to what I was seeing."
DeLuca said that in retirement Hardy did a lot of traveling with Spier throughout Europe as well as Egypt. Friends said Hardy also continued organizing art history trips to Italy and other European nations, for friends and family members.
DeLuca describes Hardy as a "great" uncle who was "generous, happy, sarcastic, witty, and smart" and who would brighten a room.
"I had many talks with him in his last few months while bedridden," DeLuca said. "He wasn't bitter. He told me he had a very good life with no real regrets."
Spier stated in a Facebook posting that Hardy passed away at the Ashby Ponds assisted living and retirement facility in Ashburn, Va., where he and Spier had been living for the past few years while Hardy was under treatment for sepsis.
"My friend and companion for over 50 years, I loved him and will miss him forever," Spier wrote.
Hardy's ashes were interred at a graveside ceremony at Cedar Hill Cemetery in Hillcrest Heights, Md., on Dec. 3. Dignity Washington held a memorial Mass in Hardy's honor the following day on Dec. 4, at St. Margaret's Episcopal Church. Father Alexei Michelanko presided over the Mass, which was followed by a celebration of life gathering at the church's fellowship hall.
"In his 81 years, Tom lived a full life and touched many people," Michelanko said. "He spent those years not simply concerned with himself but being of service to others primarily as that of art historian. And in the process, he was beautifying his own life, with passion, pleasure, and joy."
Hardy is survived by his partner of 50 years Carl Spier; his younger sister Merrill Breighner; his brother-in-law Tom DeLuca; five nieces and nephews, including Greg DeLuca, Christine DeLuca, Karen Devore, Joe Breighner, and Emily Kowalski; and many friends, including David Lambdin of Arlington, Va. and Larry Smelser of Baltimore. He is predeceased by his sisters Maryanne Hardy and Elizabeth DeLuca.