Loudoun schools superintendent fired, indicted over sexual assault case
Controversy continues over false reports that student charged was gender fluid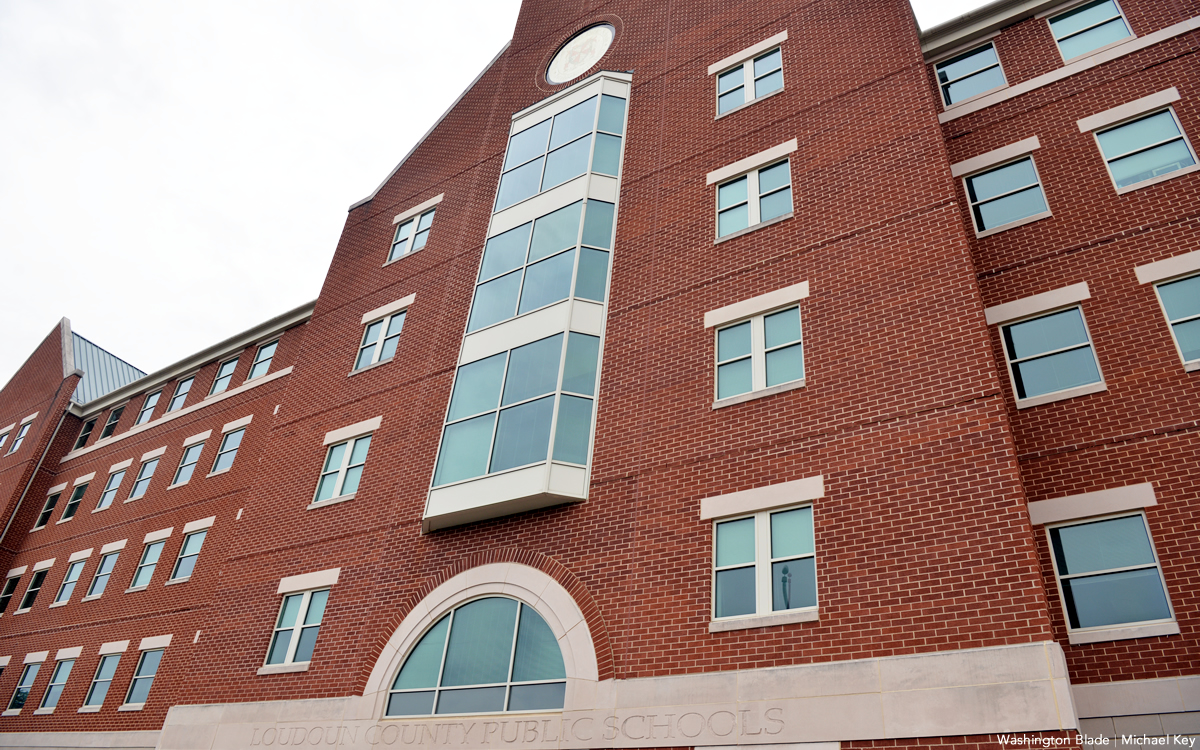 A Virginia special grand jury indictment unsealed on Monday alleges that former Loudoun County public schools superintendent Scott Ziegler "unlawfully" made a false statement during a June 2021 school board meeting by saying he was unaware that a sexual assault had taken place in the girl's bathroom at one of the county's high schools.
The Washington Post reports that although the indictment does not say so directly, it appears to be referring to a case in which a 15-year-old boy was charged with sexually assaulting a 14-year-old girl in the girl's bathroom at Stone Bridge High School in Ashburn, Va., in May of 2021 while he was wearing a skirt.
School officials, including Ziegler, came under intense criticism after news surfaced that the same boy was charged with sexually assaulting another girl in a vacant classroom in October of 2021 at Broad Run High School, also in Ashburn, to which he was transferred after being charged with the earlier sexual assault.
The indictment was unsealed one week after the Loudoun County Board of Education fired Ziegler after the same grand jury issued an earlier 91-page report highly critical of the way Loudoun school officials handled the investigation into the two sexual assault cases.
The grand jury report, according to the Post, labels Loudoun school officials as incompetent and calls Ziegler a liar in connection with their handling of the two sexual assault cases.
Ziegler has said that he misunderstood a question a school board member asked him, incorrectly thinking he was asked whether he was aware of specifically transgender or gender fluid students assaulting other students in school bathrooms. He responded with a "no" answer, which the grand jury indictment says was a lie.
But Ziegler has said it was only later that he realized that the school board member asked him if any type of sexual assault had occurred in a school bathroom. Like LGBTQ activists, Ziegler has said he did not consider the boy who committed the sexual assaults to be transgender.
When reports first surfaced in October 2021 that the boy allegedly committed one of the two assaults in the girl's bathroom while wearing women's clothes, the revelation triggered a furious backlash against a transgender supportive schools policy adopted by the Loudoun County school system.
The policy, which called for allowing transgender and gender fluid students to use the bathroom and other school facilities that match their gender identity, was based on a similar statewide policy put in place during the administration of former Democratic Gov. Ralph Northam.
The current Republican governor, Glenn Younkin, has attempted to reverse that policy and put in place a new, highly controversial transgender schools policy that, among other things, would require students to use the bathrooms in accordance with their gender assigned at birth.
The Youngkin policy also would require written parental consent for trans or gender fluid students to change their birth names and wear clothes in accordance with their gender identity.
LGBTQ rights activists in Virginia have argued that the trans supportive policy adopted under the Northam administration was based on legislation passed by the Virginia General Assembly banning discrimination based on gender identity and that Youngkin has no legal authority to reverse that policy.
Activists have also said the furor over the transgender supportive school policies was fueled by what they said has been unsubstantiated claims that the 15-year-old boy was transgender or gender fluid. The boy's mother told the DailyMail.com that her son occasionally wore a skirt, but he wore jeans and male clothes most of the time and identifies as heterosexual.
The mother also pointed to law enforcement records showing that her son and the first of the two girls he was charged with assaulting had consensual sex in the bathroom twice before the alleged assault.
The Post reports that it was Virginia Attorney General Jason Miyares (R) who convened the special grand jury to investigate the Loudoun school officials' handling of the two sexual assault cases.
According to the Post, the indictment unsealed on Monday also charges another Loudoun schools official, Wayde Byard, with felony perjury. But the Post says the charge against Byard and other charges in the indictment against Ziegler appear to be unrelated to the two sexual assault cases.
Another misdemeanor charge against Ziegler accuses him of using his position to retaliate or threaten to retaliate against an employee and "falsely firing the same employee," the Post report says.
In a statement released to the Post, Ziegler criticized the grand jury's actions, saying it appeared politically based, and said he would fight the charges against him.
"I am disappointed that an Attorney General-controlled, secret and one-sided process – which never once sought my testimony – has made such false and irresponsible accusations," the Post quotes Ziegler as saying. "I will vigorously defend myself. I look forward to a time when the truth becomes public."
Ziegler added in his statement that neither of the two assaults committed by the 15-year-old student "had anything to do with schools providing basic accommodations for transgender students."
Former Log Cabin Republicans executive director named to Va. LGBTQ+ Advisory Board
R. Clarke Cooper 'proud to accept' Youngkin's appointment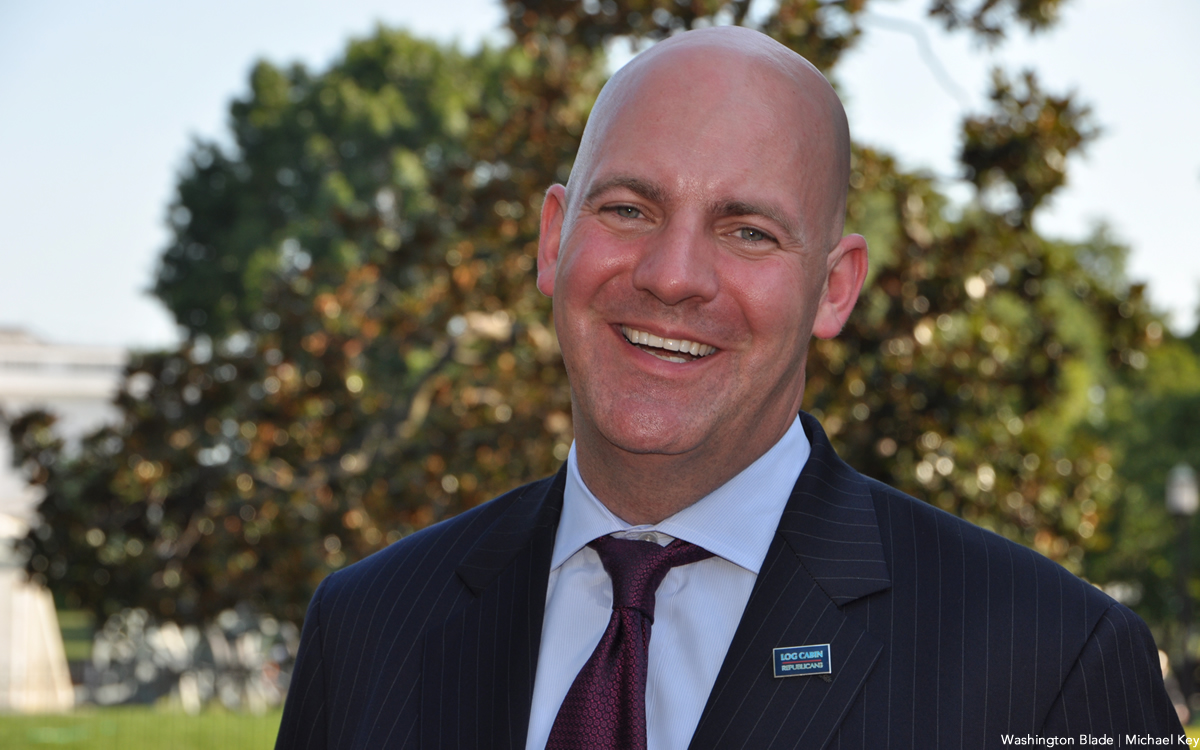 Republican Virginia Gov. Glenn Youngkin has named former Log Cabin Republicans Executive Director R. Clarke Cooper to the Virginia LGBTQ+ Advisory Board.
"Proud to accept appointment from Gov. Glenn Youngkin to serve on the Virginia LGBTQ+ Advisory Board," wrote Cooper in a post on his LinkedIn page. "Every citizen of the commonwealth has God given inalienable rights, envoys individual liberty and is charged with individual responsibility."
"May Virginians judge our neighbors on the content of their character, not by their sexual orientation," he added.
Youngkin announced Cooper's appointment on March 10.
Cooper, an Army Reserve officer who served in the Iraq War, as Log Cabin Republicans' executive director from 2010-2012.
He was Assistant Secretary of State for Political-Military Affairs from 2019-2021. Cooper is currently a nonresident senior fellow at the Atlantic Council.
Va. education superintendent resigns
Jillian Balow tenure coincided with proposed revisions to trans, nonbinary student guidelines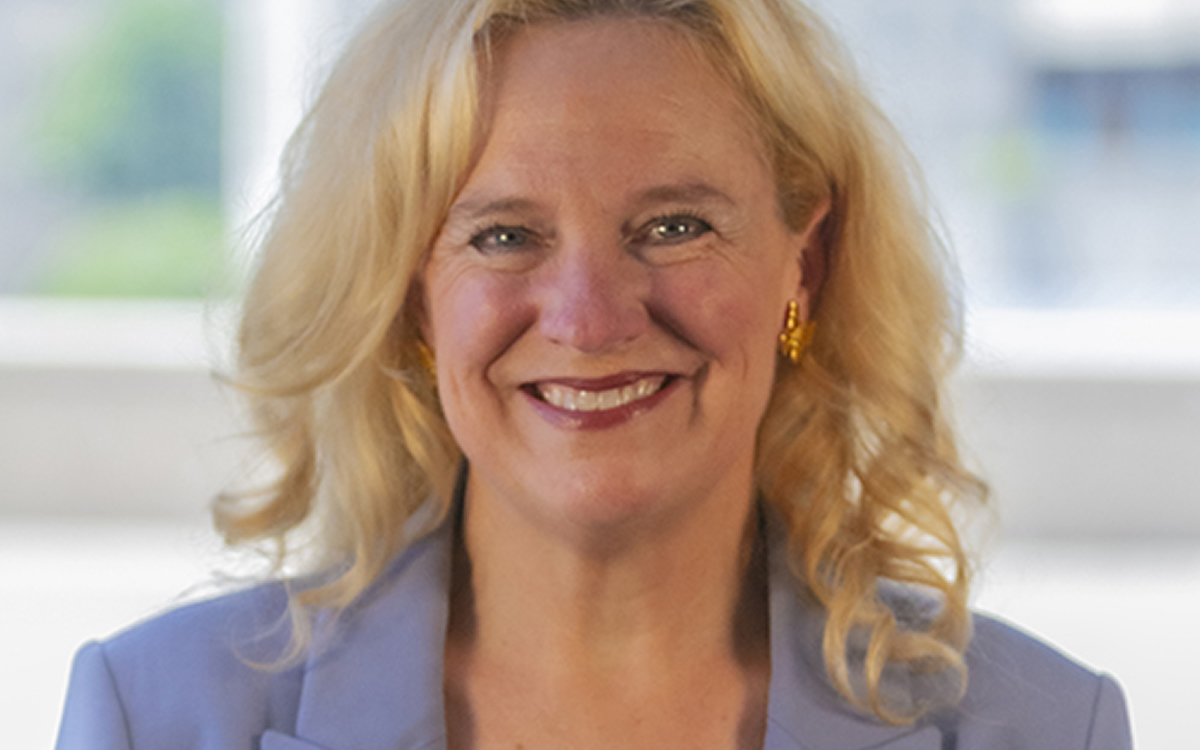 The Virginia Department of Education's Superintent of Public Instruction Jillian Balow resigned last week.
Republican Gov. Glenn Youngkin last January appointed Balow, who had previously been Wyoming's State Superintent for Public Education, to the position before he took office.
The Washington Post reported Balow in her March 1 resignation letter said she was "grateful and humbled" to have been appointed. Youngkin, for his part, thanked Balow for "her work in advancing the governor's education agenda to empower parents and restore excellence in education."
Youngkin last September announced plans to revise the guidelines for transgender and nonbinary students that his predecessor, Democrat Ralph Northam, signed into law in 2020. The Virginia Joint Commission on Administrative Rules late last year voted to formally object to Youngkin's proposal that has yet to be implemented.
The Post noted Balow during her tenure faced questions over efforts to revise Virginia's history and social studies curriculum standards, among other things.
All 12 anti-LGBTQ bills introduced during Va. legislative session die
Democrat-controlled state Senate blocked all measures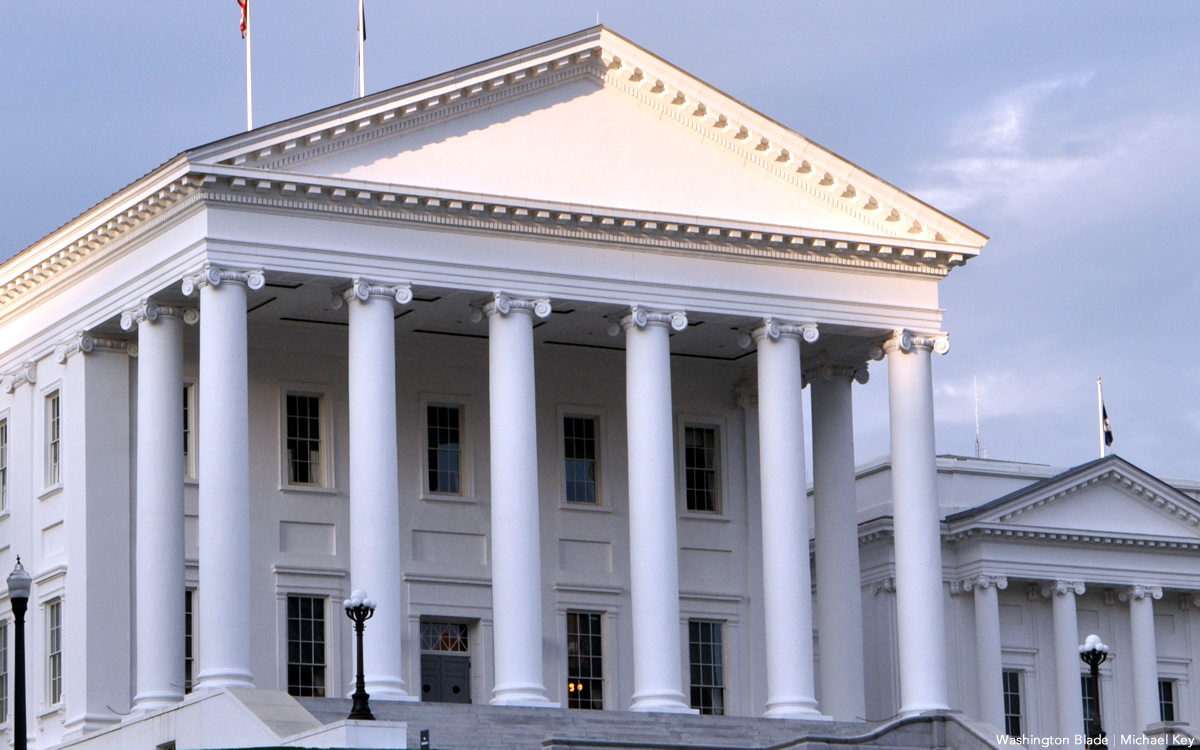 The Virginia General Assembly's 2023 legislative session ended on Saturday without any of the 12 anti-LGBTQ bills that lawmakers introduced becoming law.
Republican lawmakers introduced measures that would have, among other things, banned transgender athletes from school teams that correspond with their gender identity and would have required school personnel to out trans students to their parents. Other bills sought to ban transition-related health care for minors in the state.
All of the measures died in the Democrat-controlled Virginia Senate.
"This session, 12 anti-LGBTQ+ bills in the Virginia legislature targeted young people — specifically trans and nonbinary youth — further stigmatizing them at home, at school and in their communities. Schools should be safe spaces for all youth, and especially those who may face discrimination or feel singled out because of who they are. But, we saw a groundswell of opposition to these bills. We saw everyday Virginians show up in fierce opposition to all twelve bills and send a message that hate is not a Virginia value," Equality Virginia Executive Director Narissa S. Rahaman told the Washington Blade on Monday in a statement. "To the trans youth in the commonwealth, I want to say: You are loved, you are perfect just the way you are, you are beautiful and you are worthy. Don't let anyone tell you otherwise. While we have a long way to go to make our schools more equitable places for all youth, defeating these bills is a big deal." 
The Virginia House Amendment and Other Matters Subcommittee on Feb. 17 tabled state Sen. Adam Ebbin (D-Alexandria)'s resolution that sought to repeal the state constitutional amendment that defines marriage as between a man and a woman. The openly gay Alexandria Democrat's bill that would have made affirmed marriage equality in Virginia did not advance in the Republican-controlled House of Delegates.