Local news in brief
Gansler dodges impeachment attempt & more
Gansler dodges impeachment attempt
Saber-rattling from Maryland Republicans against Attorney General Douglas Gansler's same-sex marriage ruling, including calls for impeachment and state funding cuts for agencies that recognize out-of-state marriage licenses, have so far amounted to nothing.
Del. Don Dwyer (R-Anne Arundel) demanded a House floor vote on his resolution to impeach Gansler, but was denied by Speaker Michael Busch, who acted on advice from the parliamentarian that any resolution should be referred to the House Judiciary Committee first.
Only delegates were permitted to speak at a hastily arranged hearing at 3 p.m. March 31, but Dwyer declined to speak to the substance of the impeachment charges, saying to do so would legitimize what he labeled a "kangaroo court."
Dwyer, a Judiciary Committee member, instead used his allotted time to declare that he would bring charges against Busch.
Gansler did not attend the hearing, but Democratic delegates on the committee defended him and his marriage opinion during their allotted times.
The committee voted 17-5 that there was insufficient evidence to proceed with impeachment. A second vote was held to dismiss the resolution.
Later that day, Equality Maryland operated a phone bank to persuade delegates to oppose Dwyer's announced state budget amendment to cut funding for recognition of out-of-state same-sex marriage licenses. Ultimately, no such amendment was presented before either legislative chamber.
"We're pretty confident this is over for now," said Morgan Meneses-Sheets, Equality Maryland's executive director.
A committee hearing on House Bill 462, which would add LGBT non-discrimination protections for teachers in public schools, was scheduled for Wednesday, after DC Agenda deadline. To become law, the bill must pass the Senate before April 12.
HARLEY DENNETT
Hearing set for suspect in gay man's murder
More information surrounding the murder of a gay man inside his car in Southeast D.C. is expected to surface during a court hearing this month for the 20-year-old man arrested in the case.
Police on March 12 charged Antwan Holcomb of D.C. with first-degree murder while armed in connection with the shooting death of Anthony Perkins, 29, on the 2900 block of Fourth Street, S.E.
Police said Perkins was pronounced dead on the scene around 5:15 a.m. Dec. 27 after neighbors reported hearing gunshots. Officers found Perkins unconscious inside his car, which had steam billowing from its engine.
A friend of Perkins said the man might have been the target of a thug who had been "terrorizing" the Congress Heights neighborhood. Rev. Anthony Motley, a D.C. minister running for an at-large seat on the D.C. City Council and a longtime friend of Perkins, said a mutual friend told him that the killing might be linked to a man believed to be responsible for a string of robberies that Perkins learned about.
"It is said that the individual Anthony knew who was robbing people had become paranoid that Anthony would talk [to police]," Motley told DC Agenda in January. "It's assumed that is why he was shot."
Police said Holcomb was being held at the D.C. Jail on an unrelated matter when he was charged with Perkins' murder. Police have not said whether Holcomb is the person Perkins' friend believes was robbing people in the neighborhood where Perkins was killed.
Holcomb, who is being held without bond, is scheduled to appear in D.C. Superior Court on April 21. Prosecutors could at that time outline the evidence that police obtained linking him to the murder.
LOU CHIBBARO JR.
Md. group steps up gay marriage support
The Maryland Black Family Alliance is taking a more public profile in the fight for same-sex marriage.
"We wanted to make sure that people know who we are what we stand for," said Lea Gilmore, one of the group's founders. "We want it known that there is significant and organized support in Maryland's black communities for marriage equality and LGBT civil justice."
Gilmore said to counter the perception that there are no visible straight black allies in the LGBT civil rights movement, MBFA recently conducted a photo shoot outside Brown Memorial Park Avenue Presbyterian Church in Baltimore.
"The images will be included in ads that will appear in our very respected African-American local and regional media," Gilmore said. "We will do a broader campaign in the near future."
The ads, funded by the Human Rights Campaign, are intended to illustrate black support for same-sex marriage and LGBT civil rights issues.
"As African Americans, we more than most know the pain that injustice causes," Gilmore said, "so we hope with these ads to galvanize even more organized support for equality."
STEVE CHARING/BALTIMORE OUTLoud
Point Foundation offers growing range of scholarships, support
'Resources to succeed and thrive rather than just make it through'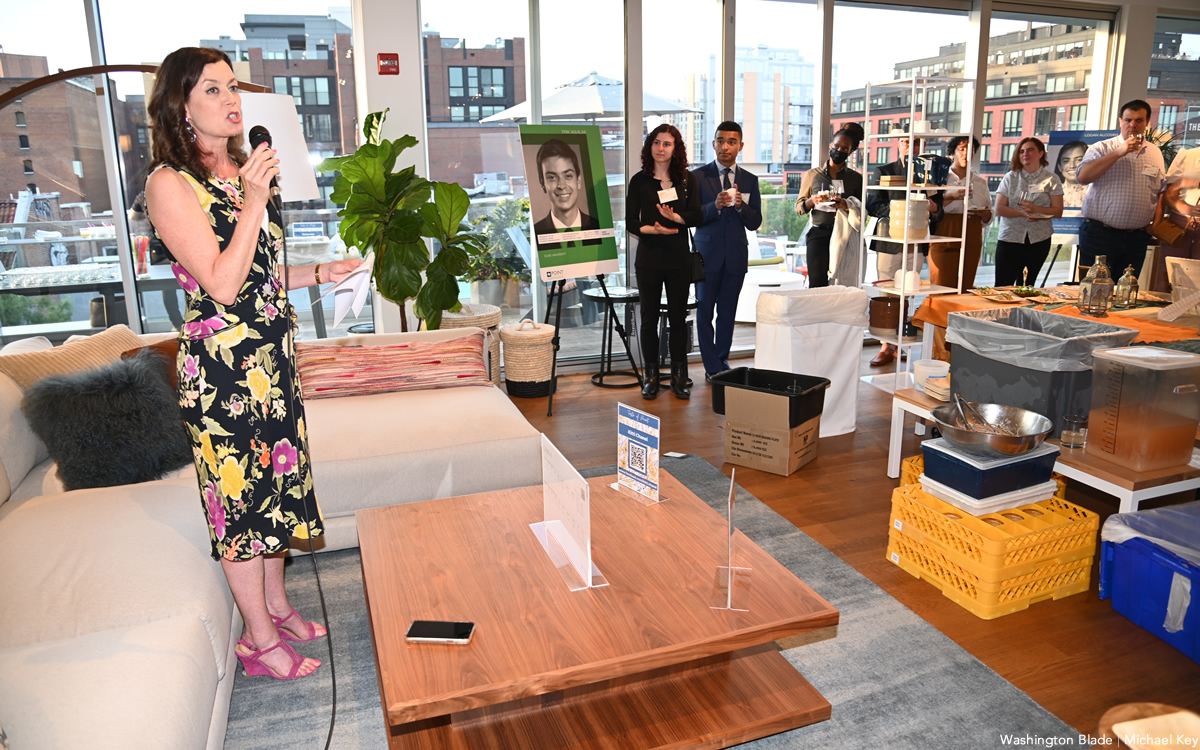 Many in D.C. know the Point Foundation for its longstanding scholarship program and its popular Taste of Point fundraiser each spring. But the nonprofit is offering a growing range of services to its young scholars, including mental health resources and social media support.
This year's Taste of Point brought mixologists, restaurateurs, and donors together on May 3 at Room and Board for the annual celebration. With a number of local businesses and organizations donating to the silent auction, the event both raised money for Point Foundation's scholarships while recognizing scholarship recipients and program alumni.
Among the lineup of featured speakers was one of the foundation's flagship scholarship recipients, Rio Dennis, a dual master's and law candidate at Georgetown University.
"I applied for the Point Foundation Flagship Scholarship because I believed in its mission of helping LGBTQ+ students achieve their academic goals while also providing training and resources so we can become better leaders within the LGBTQ community during school and long term," Dennis said in her speech.
The Taste of Point celebration began in 2013, born from another event called the Cornerstone Reception. Originally planned as a normal fundraiser with hor d'oeuvres, the foundation transformed it into the current Taste of Point celebration that facilitates partnerships with new, local restaurants.
Some restaurants, like Compass Rose and Hank's Oyster Bar, partnered with Point Foundation for their first celebration. They have been catering at the fundraiser ever since.
"It really gives you the sense of the amount of love and the amount of community that we have around the Point Foundation and mission," said Celina Gerbic, a member on the foundation's board of directors. "They really see, with hearing from the scholars, what the effects can be if we're raising money for those scholarships and mentoring opportunities."
The event also allows the foundation to showcase new offerings, such as the Community College Scholarship that was rolled out just before the pandemic in collaboration with Wells Fargo. The community college program gives scholars a financial scholarship each year of their community college experience as well as coaching and admissions counseling for students planning to transfer to a university.
Meanwhile, the foundation is also expanding its new BIPOC scholarship, which announced its next round of recipients on May 22. The scholarship is currently supporting between 500 and 555 scholars across the country.
Omari Foote, one of the current BIPOC scholarship recipients, appreciates how the scholarship recognizes her as a Black queer student. She is even encouraging other queer students and friends to apply to receive similar assistance.
However, Point is even more than that, Dennis notes.
Before the school year started, the Point Foundation sent Dennis and all of the new flagship scholars to Los Angeles for a leadership development conference. Scholars discussed how to become active leaders on campus, how to ask for certain resources, what is offered by their campuses, and what tutoring programs are available.
This year, Point also did a joint partnership with an online therapy program to offer discounted prices for all scholars.
"I have anxiety and depression and I struggled a lot in undergrad with trying to balance that with my having to support myself financially," Dennis said. "So I was definitely grateful that Georgetown did have a program that is specifically for people of color to get free therapy and Point definitely helped with… asking those questions because it is one of those programs that isn't as well publicized."
Point even provided Dennis with a mentor who was also a Point Scholar in law school. Meeting monthly on Zoom and texting all throughout the month, Dennis's mentor provides academic support that helps her use the right resources and make decisions about her career.
Foote finds the scholarship unique in other ways as well. As a recipient of a handful of other scholarships outside of Point, Foote's interactions with her scholarship programs mostly stop after they send instructions for writing donor thank you notes. But Point keeps reaching out to maintain a relationship with scholars long after that.
"They've reached out to me to spotlight me on Instagram," Foote said. "They reached out to me even for this dinner, paying for my transportation to and from the dinner … It's like they're not just there to give you the money. They're there to really help you navigate the college world and to be that caring supportive system that a lot of us just don't have anymore now that we are living by ourselves."
Last November, the foundation also held an Out in Higher Ed Week, wherein they teach scholars how to be LGBTQ+ advocates on campus. These resources help students navigate the ins and outs of discussing LGBTQ+ issues in university settings.
After graduation, Dennis has even thought about returning to the Point Foundation as a mentor to help future Black queer students, especially first generation law students, balance their mental health and financial situations.
"Point has connected me with fellow scholars who have become my friends. Point has provided me with resources and support to succeed and thrive rather than just make it through," Dennis said. "I definitely plan on continuing to be involved with Point."
D.C.'s Pride celebrations include parade, festival, fireworks, and more
More than 100 events for all ages planned for June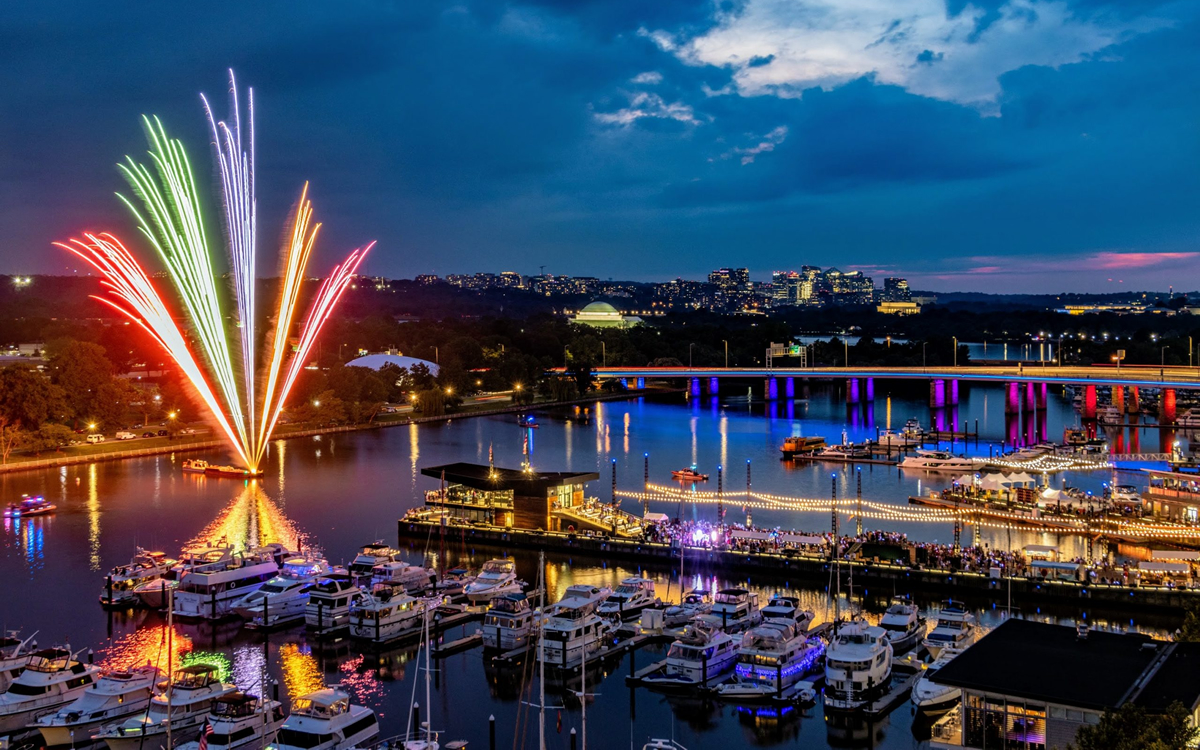 More than 100 different events for all ages and interests will take place in D.C. for Pride month.
The Capital Pride Alliance will officially kick off Pride month on Thursday with a show from "RuPaul's Drag Race" winner Sasha Velour, the 17th Official D.C. Latinx Pride Party and more at Bunker (2001 14th St., N.W.)
Capital Pride on Friday will hold Capital Pride Honors at Penn Social (801 E St., N.W.). Capital Pride every Pride month honors individuals and organizations that have made a lasting impact on D.C.'s LGBTQ community. Among the honorees this year is the National LGBTQ Task Force, which is celebrating its 50th anniversary.
The Washington Nationals will host the 17th annual Pride Night Out on June 6. With the purchase of a Pride ticket, attendees will receive a Pride T-shirt and $5 from their ticket will go to support Team DC, which helps to support the LGBTQ community in sports.
D.C.'s largest Pride event, the Capital Pride Parade, will take place on June 10. The parade will follow a 1.5-mile route, which will step off on 14th Street at T Street, N.W., and finish on P Street at 21st Street N.W. A map of the expected parade route can be found on the Capital Pride website.
During the parade, the Capital Block Party will take place at the intersection of Q and 17th Streets. The party will feature local vendors, food trucks and a 21+ beverage garden. The party will also have a designated viewing area for families with children to watch the parade, along with other children's activities.
The Wharf will be home to the fourth annual Pride on the Pier during the parade, hosted by the Washington Blade, LURe DC and the Wharf. The event, held from 2-9 p.m., will feature a fireworks show at 9 p.m., a DJ, drag performances, and more. VIP tickets are available in two shifts, offering catered food, open bar, and more. The fireworks display is sponsored by the Leonard-Litz LGBTQ Foundation. For more information and to buy VIP tickets, visit prideonthepierdc.com. General admission to the festivities on the pier is free.
The parade will be followed by the Capital Pride Festival on June 11. Taking place on Pennsylvania Avenue, N.W., the festival will feature more than 300 booths with local vendors, businesses and organizations. From 12-8 p.m., the Capital Pride Concert will host acts such as Broadway actress Idina Menzel and "RuPaul's Drag Race" winner Monét X Change.
From June 5-Aug. 11, ARTECHOUSE will be exhibiting its newest exhibit "PIXELBLOOM: Timeless Butterflies." Visitors can use the promo code "PRIDE20" to get 20 percent off their ticket during Pride month.
Throughout the summer, Capital Pride will also host a variety of online events. In partnership with the Smithsonian's National Museum of the American Indian, Capital Pride will host Youth in Action: Wearing Our PRIDE, which will feature young indigenous activists working toward social justice. Capital Pride will also host Zoom affinity support groups and social hours.
Further details and a full calendar of events can be found on the Capital Pride website.
Must-attend D.C. Pride events for 2023
Don't miss out on these fun events during D.C. Pride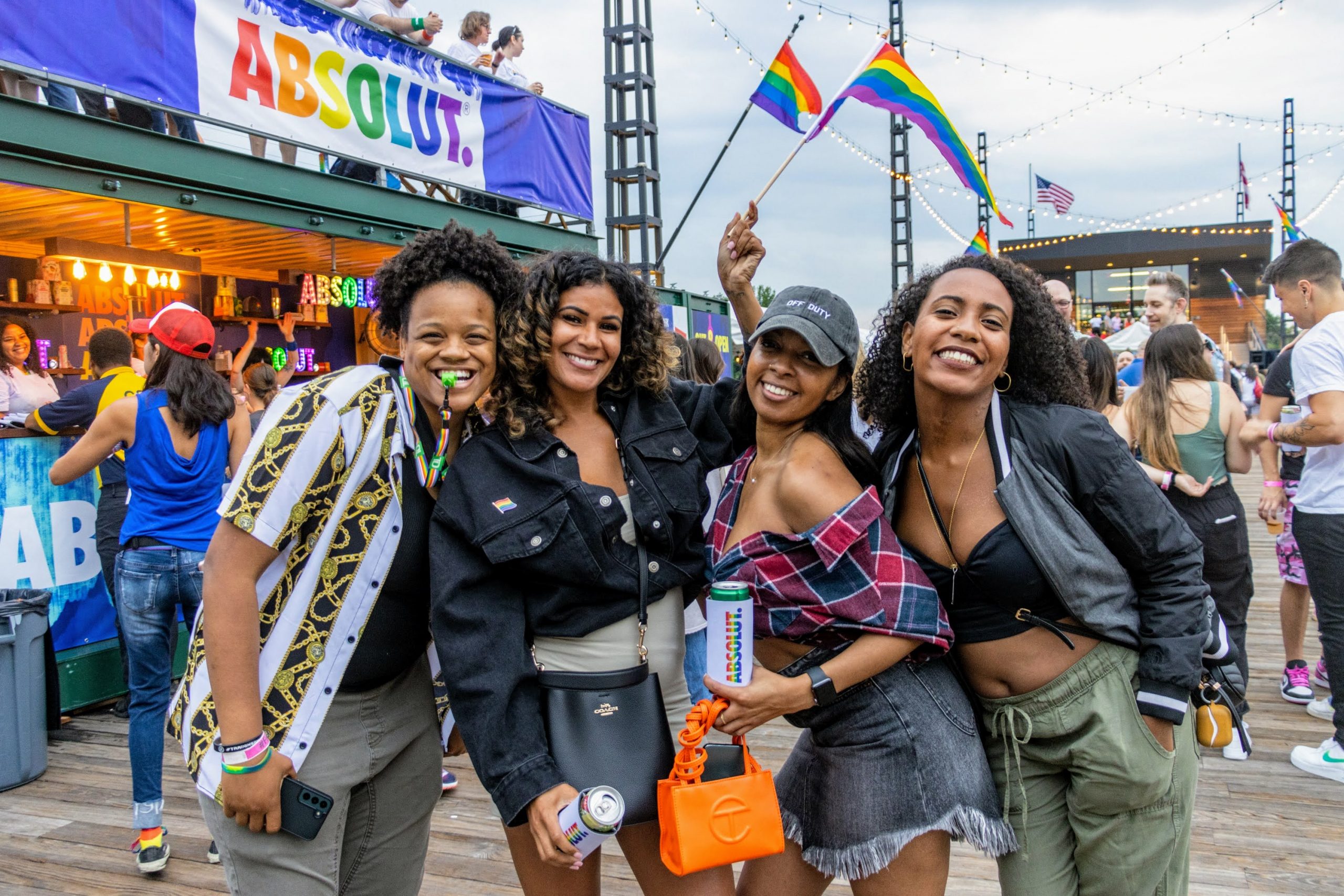 Pride Month has arrived, bringing along a vibrant array of events to explore throughout the month of June. Don't miss out on the opportunity to participate in our favorite events over the upcoming weeks!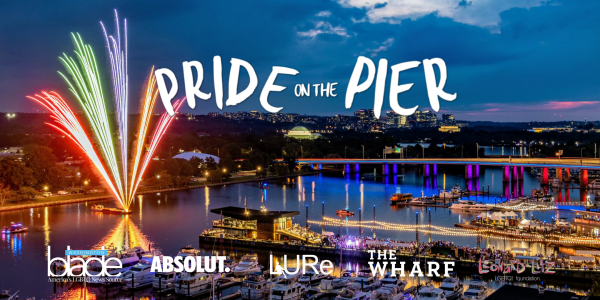 PRIDE ON THE PIER & FIREWORKS | JUNE 10TH

The Washington Blade, in partnership with LURe DC and The Wharf, is excited to announce the 4th annual Pride on the Pier and Fireworks show during DC Pride weekend on Saturday, June 10, 2023, from 2-9 p.m.
The event will include the annual Pride on the Pier Fireworks Show presented by the Leonard-Litz Foundation at 9 p.m.
3PM: Drag Show
4PM: Capital Pride Parade Viewing on the Big Screen
9PM: Fireworks Show presented by the Leonard-Litz Foundation
---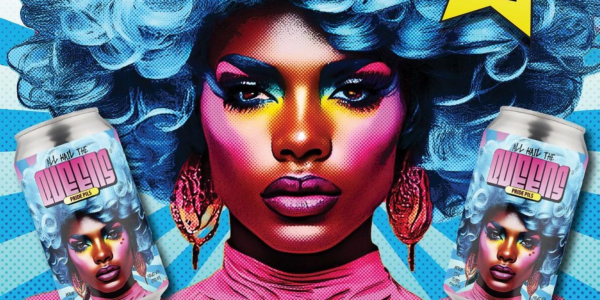 PRIDE PILS LAUNCH PARTY | JUNE 1ST

Once again we're celebrating Pride in DC with the release of Pride Pils!
The 2023 design has been created and donated by the talented Chord Bezerra of District CO/OP.
Attendance is "FREE" but please RSVP via this Eventbrite or donating at the event to further support our non-profit partners SMYAL and The Blade Foundation. 100% will be donated. As always, DC Brau and Red Bear Brewing Co. will be donating all profit from the sale of this year's Pride Pils to our non-profit partners.
---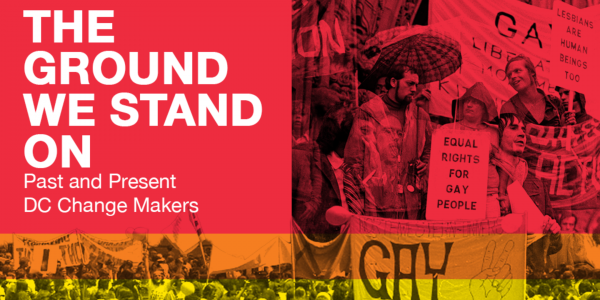 'THE GROUND WE STAND ON' OPENING RECEPTION | JUNE 2ND
Dupont Underground, in partnership with the Washington Blade presents The Ground We Stand On: Past and Present DC LGBTQ Changemakers. DC's vibrant LGBTQ+ community stands as a testament to the unwavering spirit of countless individuals throughout the years. In recognition of their indomitable courage and resilience, an inspiring exhibition titled "The Ground We Stand On: Past and Present DC LGBTQ Changemakers" will showcase the remarkable journeys of both past and present changemakers who have left an indelible mark on the tapestry of Washington, DC. The exhibit underscores the enduring legacy of these remarkable individuals, serving as an inspiration for present and future generations. By shining a light on their remarkable contributions, this exhibition aims to empower and encourage the continuous evolution of the DC LGBTQ+ community and its influence that transcends boundaries.
---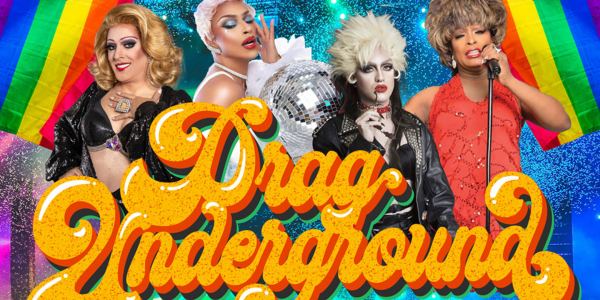 DRAG UNDERGROUND | JUNE 2ND

Join Dupont Underground and the Washington Blade every Friday for Drag Underground. Featuring some of the best Drag Queens in DC!
Performers include Destiny B Childs, Elecktra Gee, Jane Saw, and Shi-Queeta Lee
---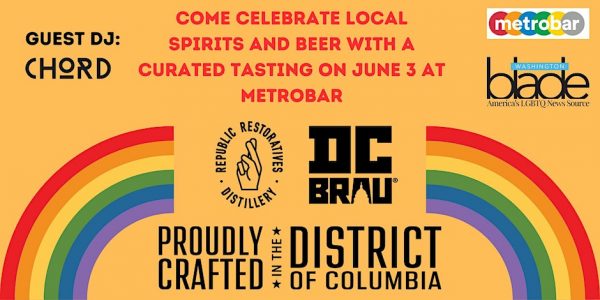 SPIRTS & BEER SHOWCASE | JUNE 3RD
metrobar prides itself on serving locally-produced beer, wine and spirits. As part of this mission, we are hosting a curated tasting event featuring Civic Vodka & Assembly Gin from local, woman-owned and operated distillery, Republic Restoratives. We will also have a selection of beers from DC Brau, including their annual Pride Pils for tasting.
---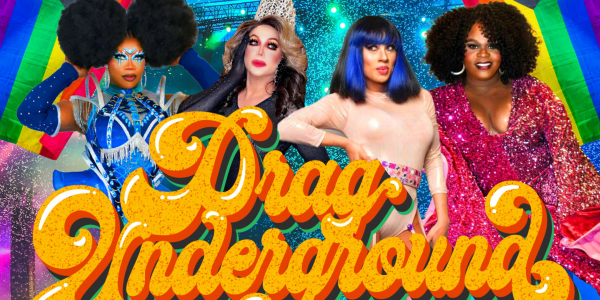 DRAG UNDERGROUND | JUNE 9TH
Join Dupont Underground and the Washington Blade every Friday for Drag Underground. Featuring some of the best Drag Queens in DC!
Performers include Cake Pop, GiGI Paris Couture, Kabuki Bukkake, Delila B. Lee