Obituary: Fred Parris, 62
Co-founder of Northern Va. Gay Alliance succumbed to congestive heart failure in Houston
Frederick Walter "Fred" Parris, a D.C. area resident in the 1970s and 1980s and a co-founder of the Northern Virginia Gay Alliance, died March 4 in Houston of congestive heart failure. He was 62.
He served as a freelance writer for the Washington Blade in the early 1980s and is credited with drawing early attention to the subject of gay teen suicide through a series of stories he wrote for the Blade in 1982 on that issue.
He is the author of the 1984 book, "All You Can Eat: Your Guide to 1,000 Buffet Restaurants Priced $7.95 or Less."
Parris was born Nov. 12, 1948, in Manhattan, Kan. He graduated from Kansas University in 1970 with a major in journalism. He received the William Allen White Award for excellence in feature writing in his role as a writer for the University Daily Kansan newspaper.
He received a master's degree in library science from Kansas's Emporia University and later worked for five years with the Memphis Public Library system. During his residence in Memphis, Parris served as news editor for Gaiety, a monthly gay and lesbian publication. His work with the paper included interviews with singer Joan Baez and author Truman Copote.
He moved to the D.C. area in 1976, where he became involved with a number of LGBT rights groups and causes. He also became an advocate for seniors and pushed for tenant rights for seniors and lower-income people in a D.C. area suburb, according to his brother David Parris.
Upon his relocation to Houston in 1989, Parris worked in various positions for the Houston Public Library. He served as a local history reference librarian and collection development specialist for the Texas division at the Houston Metropolitan Research Center. In that capacity, Parris created and served as curator for two popular exhibits – "Anita Bryant Comes to Houston, 1977" and "Houston During World War II."
He retired from the Houston Public Library in May 2008.
Survivors include a sister, Rosemary Parris Bennet; a brother, David Parris; a niece, Lauren Bennett; and a nephew, Adam Bennett.
A private memorial service is scheduled in Houston on May 1. Contributions can be made to the "It Gets Better Project," an effort aimed at preventing LGBT teen suicide.
Rooftop Pool Party postponed
Capital Pride Alliance moves official event to June 22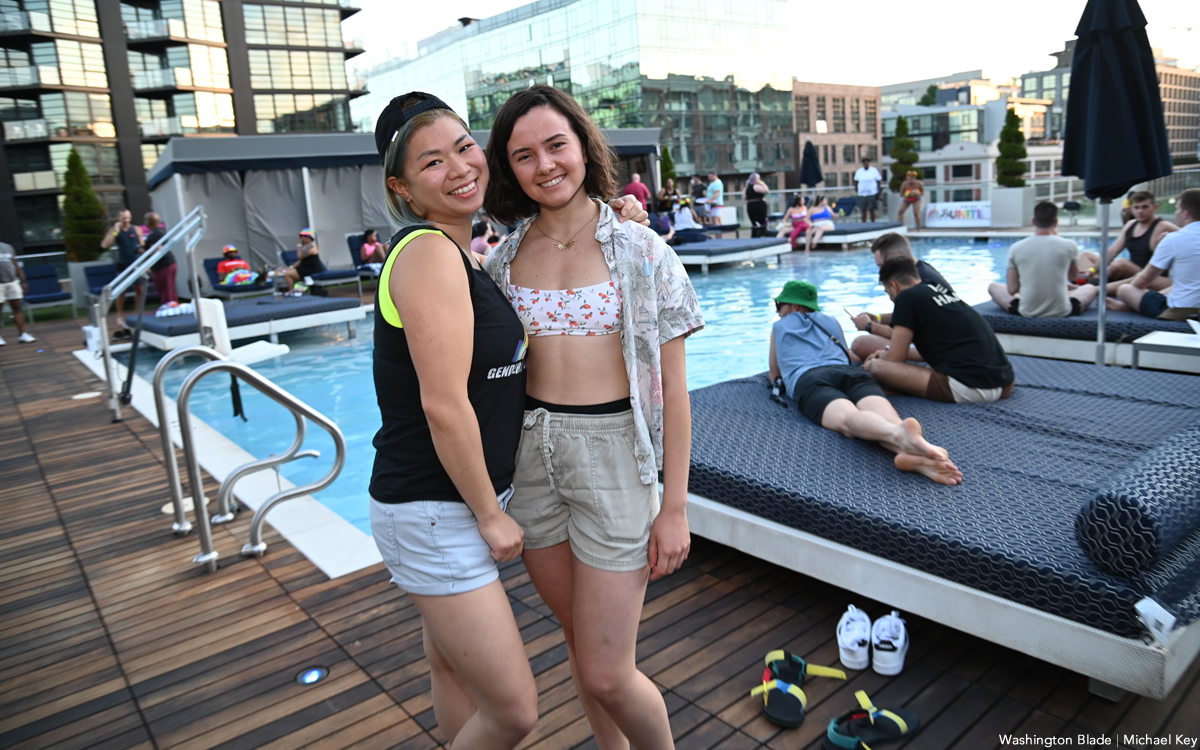 The Capital Pride Rooftop Pool Party, originally scheduled to begin at 8 p.m. tonight, has been postponed until Thursday, June 22, according to a statement released by the Capital Pride Alliance on Instagram. This action comes amid an international climate event created by the Canadian wildfire that has resulted locally in poor air quality and a haze around the region.
The Capital Pride Alliance Instagram account posted, "As with all concerns regarding health and safety issues, the Capital Pride Alliance will closely monitor the air quality situation resulting from Canadian wildfire smoke and take necessary precautions in consultation with our partners in the DC government."
"What does this mean for the pool party?" a question one private Instagram account user posed in the comment section.
"Important Update:" A representative of the Capital Pride Alliance responded through the group's official Instagram account. "Tonight's Capital Pride RoofTop Pool Party at VIDA The Yards is being postponed until Thursday, June 22 at 8:00 pm, due to the current air-quality situation resulting from the Canadian wildfires smoke. Please note that this postponement only applies to today's event."
The Capital Pride Alliance has yet to cancel or postpone any further events.
The White House earlier today rescheduled a large outdoor Pride reception planned for this evening to Saturday.
White House postpones Pride event due to wildfire smoke
Thousands expected for celebration bumped to Saturday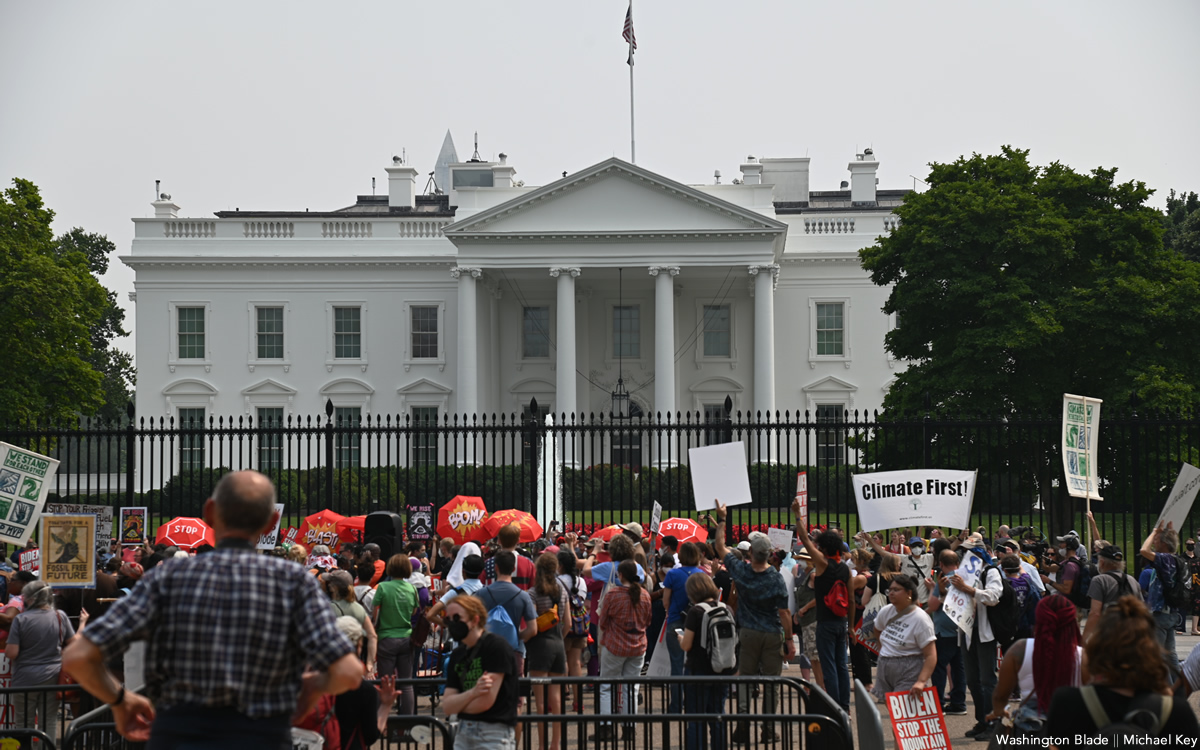 The White House announced Thursday that a Pride event scheduled for this evening has been postponed to Saturday due to the lingering Canadian wildfire smoke.
The smoke has enveloped D.C. in a dangerous haze that triggered a "purple alert" on Thursday, considered worse than a "red alert."
The event, expected to draw thousands of invited LGBTQ advocates and supporters to D.C., has been rescheduled for 1 p.m. on Saturday on the South Lawn of the White House, the same day as D.C.'s Capital Pride Parade, which kicks off at 3 p.m., and Pride on the Pier celebration, which starts at 2 p.m.
Rehoboth election canceled after just 3 candidates file for 3 races
Mayor Stan Mills unopposed in bid for second term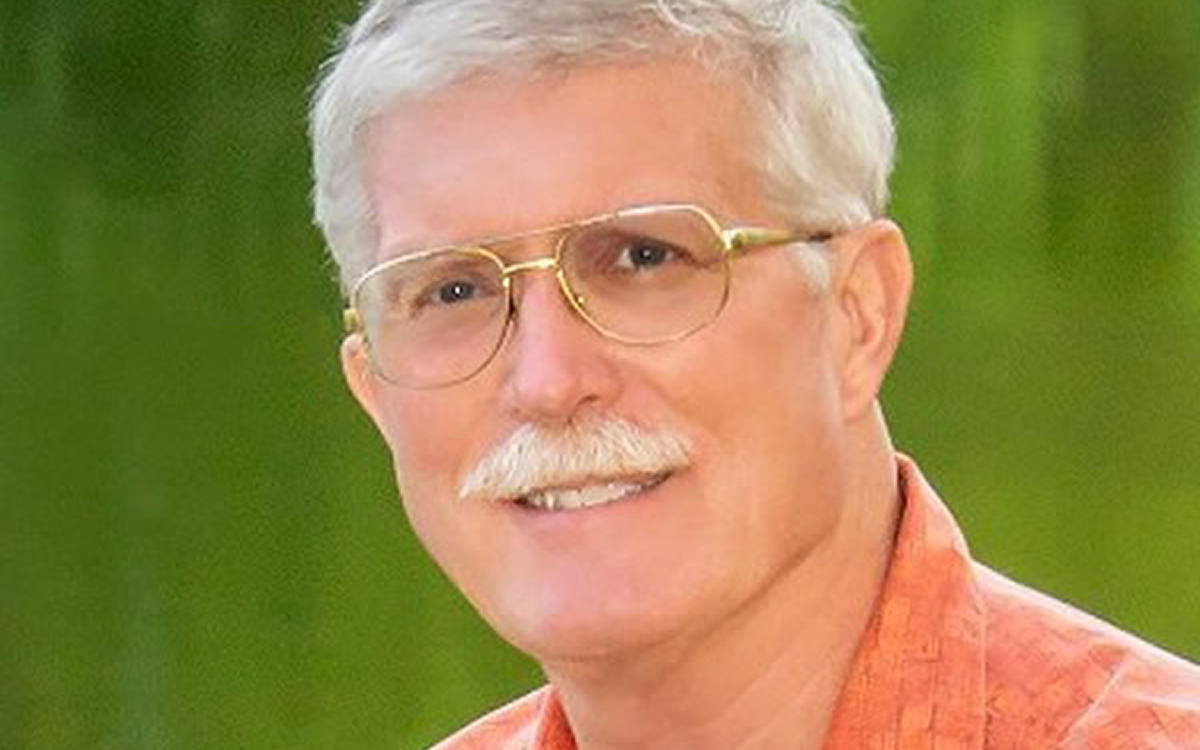 Rehoboth Beach voters won't be heading to the polls this August because municipal elections were canceled after just three candidates filed to run for three open seats.
Stan Mills will be Rehoboth's mayor for a second term, while Patrick Gossett, who's gay, will remain on the Board of Commissioners and Donald Preston will join the board, replacing Jay Lagree.
Lagree filed to run in the Aug. 12 election but withdrew from the running shortly thereafter. He did not respond to a voicemail asking why he withdrew, but released a statement citing his age and hearing loss as reasons for bowing out of the race.
"After much consideration, I am withdrawing my candidacy for city commission," he said in a statement released on June 6. "I have been honored to serve on the commission and to serve the citizens of Rehoboth Beach, and I had intended to continue my service. However, I am getting older every day. My hearing has become a problem; although, with correction, I can do pretty well most of the time."
Mills was the target of criticism when he ran for mayor three years ago, unseating incumbent Paul Kuhns. Critics were concerned about his stance on development, which surfaced when Mills voted against Clear Space Theatre's plans to build a new complex on Rehoboth Avenue, killing the already approved deal that was widely supported by the local business community.
More than a decade ago, as city commissioner, Mills used an ordinance to target bars hosting late-night eating and drinking on outside patios. Six of the eight bars targeted were owned and operated by gay businesspeople, former Aqua Grill owner Bill Shields told the Delaware State Public Integrity Commission. Police arrested and fingerprinted Shields before releasing him later as it became clear that Aqua Grill was grandfathered in and did not have to follow the ordinance. In a sharply worded decision, Delaware's Public Integrity Commission said Mills used his public office for personal gain when targeting the bars, since he owned a bed and breakfast next door, and should have recused himself from the decision.
Asked about it in 2020, Mills told the Blade that it was "old news."
"I'm sorry that happened, I'm sorry the way that was perceived," he said. "It's lessons learned and not forgotten, but we have to move on."
On Monday, Mills raised the Pride flag outside of city hall and presented CAMP Rehoboth, the local LGBTQ community center, with a proclamation honoring LGBTQ+ Pride month along with two commissioners.
CAMP Rehoboth declined to comment on the election, citing its 501(c)(3) status, which does not allow it to endorse candidates.
When Mills ran for election in 2020, real estate agent Joe Maggio called attention to the issue, writing in an editorial for the Blade that Mills "uses his official role to enhance his personal interests and impose his personal prejudices."
Mills did not respond to an email and voicemail seeking comment.
Gossett, who did not immediately respond to a voicemail, has served on the Board of Commissioners for 10 years. He was one of four commissioners that voted to overturn Clear Space Theatre Company's approval to build two buildings in downtown Rehoboth in 2021. Clear Space appealed to Delaware's Superior Court but later dropped the lawsuit, citing the cost of litigation and other factors. It has since abandoned plans to build the expansion in downtown Rehoboth, but executive director Wesley Paulson told the Delaware Business Times they will look for a new location "outside of the city."
Preston is a political newcomer but comes endorsed by Lagree.
"He's young, smart, has the same goals and objectives for Rehoboth Beach as I have," he told WGMD.
Preston did immediately respond to a voicemail. The three politicians will be certified on June 16.