Mehlman among speakers at secret gay donor conference
OutGiving summit features Plouffe, Collins, others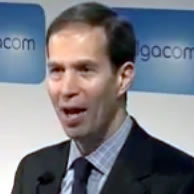 Gay former Republican National Committee Chair Ken Mehlman was among the speakers at a secret LGBT donor conference that took place over the weekend in D.C. and was attended by advocates and high-ranking public officials.
According to a program schedule obtained by the Washington Blade, Mehlman, who came out as gay in 2010, spoke on at least two panels during the annual OutGiving conference hosted by the Gill Action Fund. The organization works at the state level to advance LGBT rights, and to oust lawmakers who oppose them.
A source who attended the conference, who spoke on condition of anonymity, said Mehlman spoke on a panel about "Don't Ask, Don't Tell" repeal with Winnie Stachelberg, vice president of external affairs at the Center for American Progress, and Sen. Susan Collins (R-Maine), who was the lead Republican in the Senate pushing for legislation to repeal the military's gay ban.
Another source familiar with the event, who also requested anonymity, said Mehlman was among 30 or more speakers at the event and presented a session on Republican evolution on LGBT rights with Margaret Hoover, a straight LGBT-friendly conservative activist who testified last year before the Maryland Senate in favor of the same-sex marriage bill.
Mehlman worked for the White House and was later RNC chair at the same time former President George W. Bush was advocating for a federal constitutional amendment banning same-sex marriage. However, the gay Republican later apologized for his involvement with campaigns exploiting marital politics and is credited with helping to lobby on behalf of the marriage equality bill in New York.
Mike Rogers, a D.C.-based gay activist known for his outing of closeted gay politicians who pursue anti-gay policies, praised Mehlman for taking part in the conference and said it helps him reverse the damage he caused as a GOP operative. Rogers didn't attend the OutGiving conference.
"I am happy to see Ken Mehlman working to undo the years of damage that he inflicted on the American people and the LGBT community," Rogers said. "Ken is taking the steps toward redemption and his participation in donor conferences is important in helping to secure new supporters of our movement in the corporate community. I commend him for his recent work."
The anonymous attendee also said David Plouffe, a campaign manager for President Obama during his 2008 run and now a senior adviser at the White House, gave a speech to attendees about the work the administration has done over the course of Obama's first term. Clo Ewing, an Obama campaign spokesperson, said his remarks weren't available.
Also in attendance was lesbian Rep. Tammy Baldwin (D-Wis.), who's pursuing a run for U.S. Senate; she delivered a speech, the source said.
The OutGiving conference is an annual gathering where leading donors and LGBT advocates converge to plan strategies and secure financial commitments for state and federal elections around the country. The conference this year took place at the Mandarin Oriental hotel, starting on the evening of April 26 through April 29. The event is secretive and individuals participate on the condition that they pledge not to speak publicly about it.
One donor who attended the event, who spoke on condition of anonymity, estimated that between 100 and 200 donors, activists and other individuals were in attendance. The donor wouldn't reveal anything about the nature of the discussions or panels, but said programs and content haven't "changed dramatically" from previous years and that it was "a very positive conversation."
More information about what was said during the talks wasn't known. Unless otherwise noted, the offices for the named individuals in this article didn't respond to a request for comment or declined to say anything.
According to the schedule obtained by the Washington Blade, Sen. Kirsten Gillibrand (D-N.Y.) was another scheduled speaker at the event. She's considered a leading LGBT advocate in the Senate and was a proponent of "Don't Ask, Don't Tell" repeal in 2010.
A number of governors were slated to participate in the event. Maryland Gov. Martin O'Malley and Washington Gov. Chris Gregoire, who recently pushed through same-sex marriage legislation in their states, were set to speak on one panel.
On another panel, Vermont Gov. Peter Shumlin and Delaware Gov. Jack Markell were scheduled to speak. Sue Abbey, a Shumlin spokesperson, confirmed the governor participated in the conference, but didn't respond to a request to comment further.
Massachusetts Gov. Deval Patrick was set to talk on the same panel. But Alex Goldstein, a Patrick campaign spokesperson, said a last minute conflict prevented the governor from attending, even though he backs the work of OutGiving in supporting "the cause of equality across the nation."
High-profile LGBT advocates were also among the speakers scheduled to participate. Mary Bonauto, the civil rights project director at Gay & Lesbian Advocates & Defenders who recently argued before the U.S. First Circuit Court of Appeals against the Defense of Marriage Act, was scheduled to speak. Ted Olson, who's litigating on behalf of the American Foundation for Equal Rights against California's Proposition 8, was another scheduled speaker. Sean Eldridge, president of the small-business investment fund Hudson River Ventures and senior adviser at Freedom to Marry, was also set to talk.
Advocates affiliated with Gill Action were also slated to speak, including Tim Gill, the gay billionaire entrepreneur and philanthropist who founded the organization in 2005, and Chris Cormier, the organization's director of donor relations. One source familiar with the event said Kirk Fordham, the newly named executive director of the organization, had offered general remarks and the summit marked his first OutGiving. Former individuals affiliated with Gill Action — Patrick Guerriero and Bill Smith — were also on the schedule.
Others listed as participants at the event — but not as speakers — were Patrick Murphy, the former U.S. House member who led the way for "Don't Ask, Don't Tell" repeal and until was running for Pennsylvania attorney general before he lost the Democratic primary, and Missouri Attorney General Chris Koster.
Also on the schedule was lesbian political satirist Kate Clinton, whose speech was likely intended to lighten the mood at the event amid serious discussion of LGBT advocacy.
John Aravosis, who's gay and editor of AMERICAblog, said the secretive nature of the OutGiving summit doesn't bother him. He wasn't in attendance.
"If you hold strategy sessions in public, then they're press conferences and not strategy sessions," Aravosis said. "We don't need the religious right taking notes about what our plans are for the next year."
CORRECTION: An initial version of this article reported that Patrick Murphy was still pursuing a run for Pennsylvania attorney general. The Blade regrets the error.
Census Bureau asks White House to test questions on sexual orientation, gender identity
Data would be included in annual American Community Survey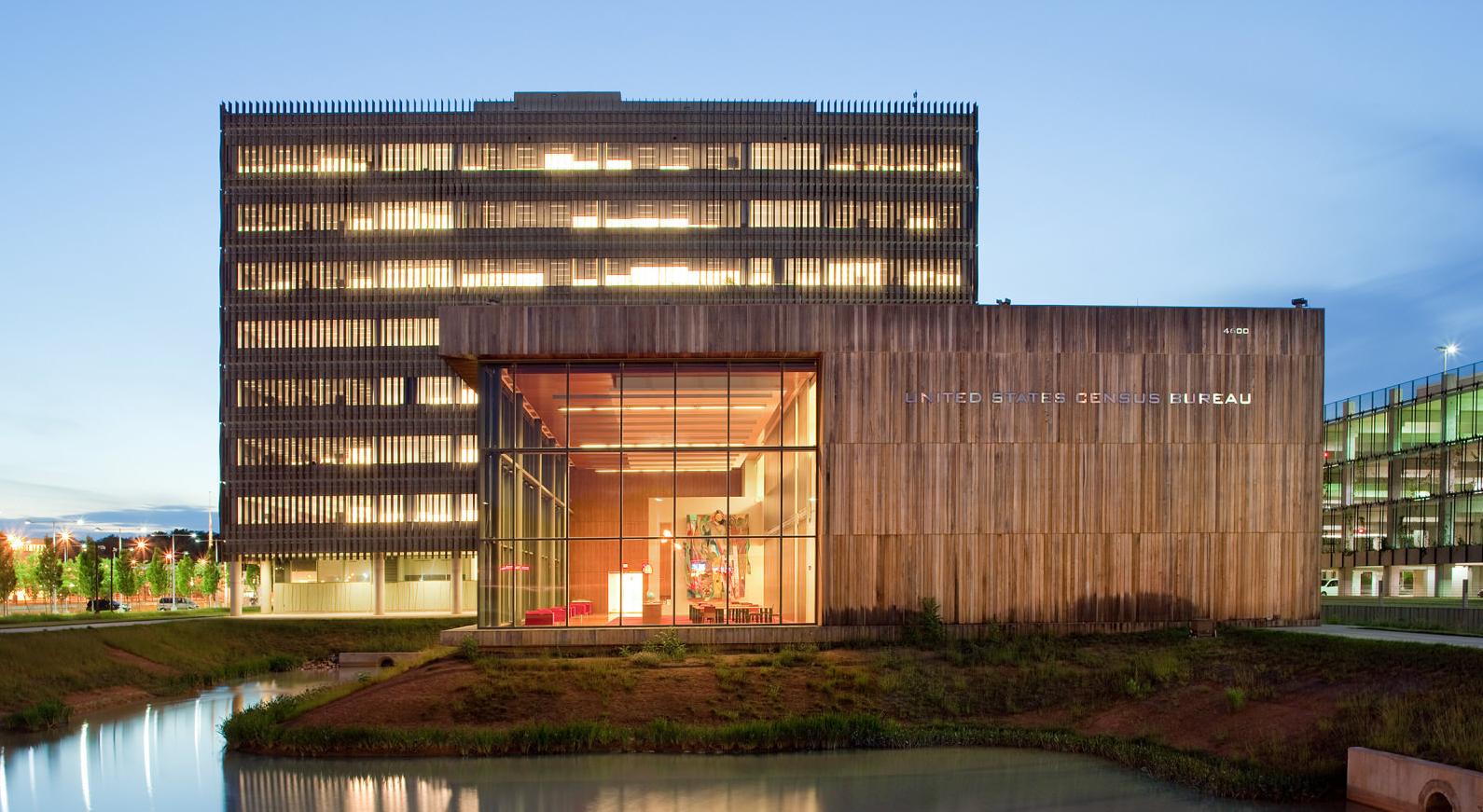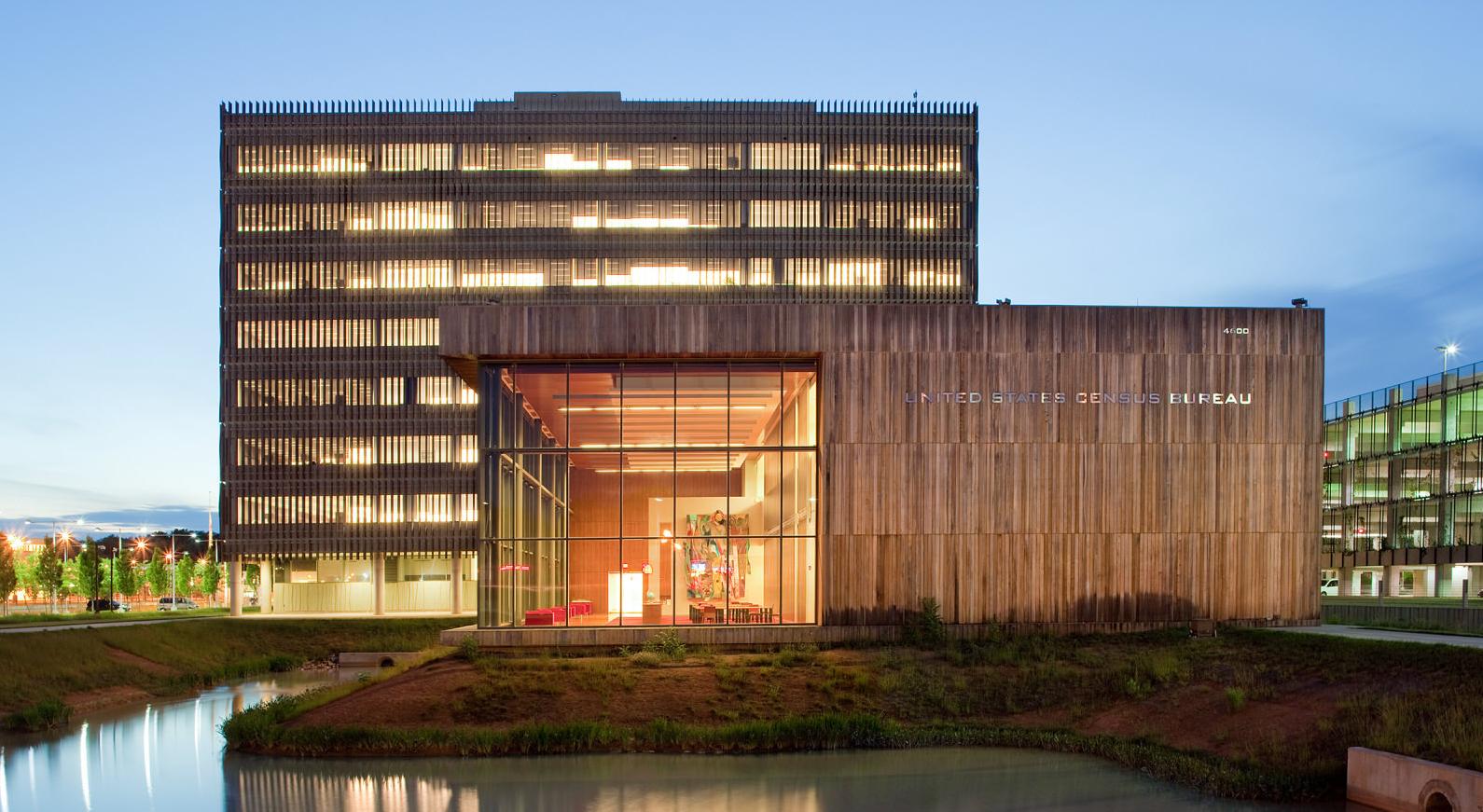 The U.S. Census Bureau on Tuesday asked the Biden administration to sign off on plans to test questions on sexual orientation and gender identity for respondents aged 15 and older on the agency's annual American Community Survey.
Data on these metrics will help inform civil rights and equal employment enforcement, the Census Bureau said in a notice published on the Federal Register.
Testing will help the agency determine wording, response categories and placement of the questions on the survey — its most comprehensive, covering 3.5 million households each year.
A key unknown will be how answers will be provided by proxies such as parents, spouses or others in a household who isn't the person about whom the question is asked.
"Younger LGBT people might not yet be out to their parents or others who are answering these questions as a proxy reporter, so the quality of the data might not be as good for younger people," M. V. Lee Badgett, an economics professor at the University of Massachusetts Amherst, told PBS News.
Currently, the Census Bureau and its annual American Community Survey only ask questions about same-sex couples who are married or cohabitating.
"We anticipate having much more info about the LGBT people than is currently available — including about the demographic and socioeconomic status of LGBT people who aren't in same-sex couple households, including occupational status, industry and wages, and about LGBT people who were born outside the U.S. and LGBT people with disabilities, and their families," Kerith Conron, research director of the Williams Institute at UCLA School of Law, told the Associated Press.
Pentagon to restore honor to veterans kicked out over their sexual orientation
Legislation seeks accountability for DoD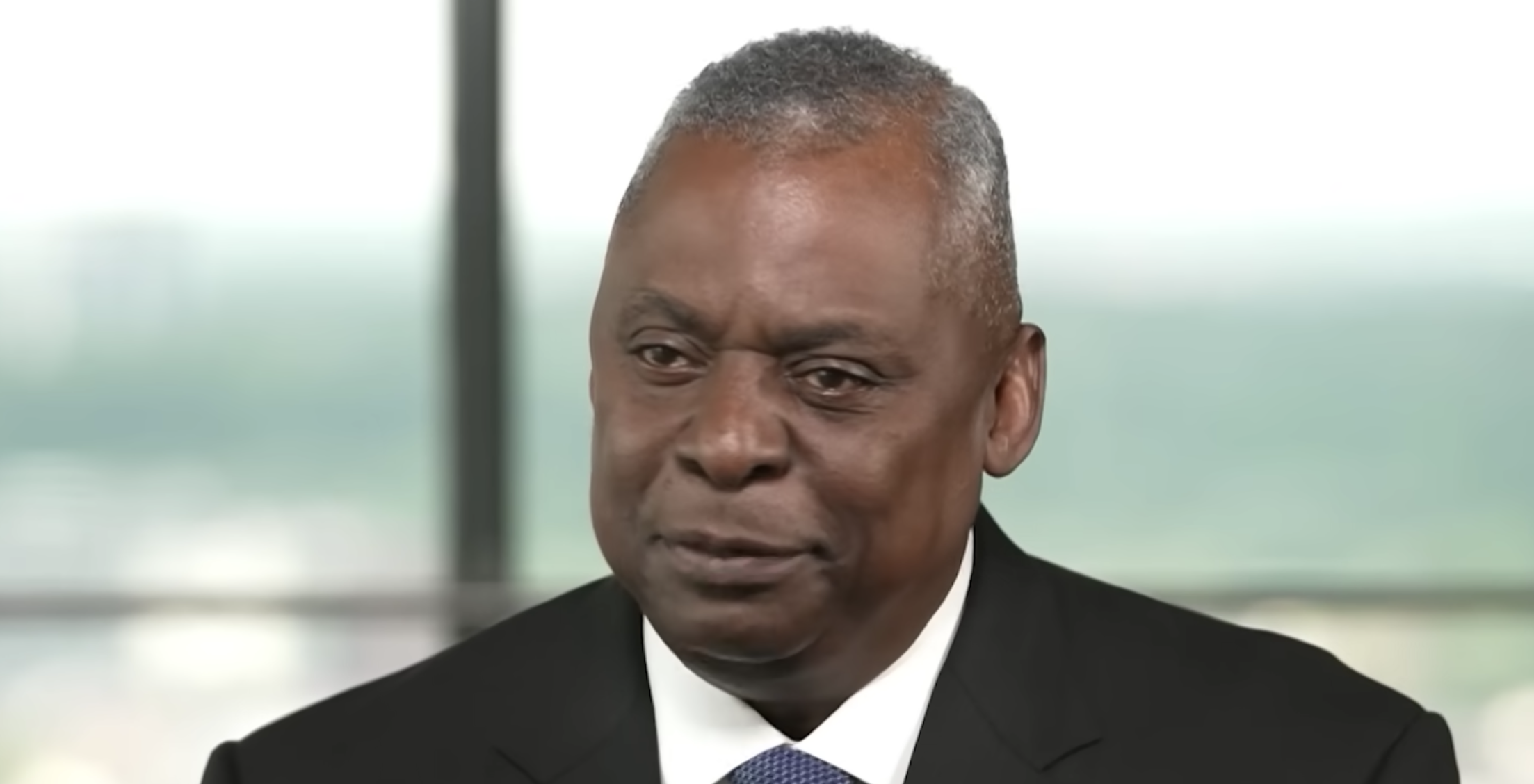 The U.S. Department of Defense announced plans to restore honor to service members who were kicked out of the military over their sexual orientation, the agency announced on Wednesday, the 12th anniversary of the repeal of "Don't Ask, Don't Tell."
"Over the past decade, we've tried to make it easier for service members discharged based on their sexual orientation to obtain corrective relief," U.S. Secretary of Defense Lloyd Austin said in a statement.
"While this process can be difficult to navigate, we are working to make it more accessible and efficient," he said, adding, "in the coming weeks, we will be initiating new outreach campaigns to encourage all service members and veterans who believe they have suffered an error or injustice to seek correction to their military records."
The move follows a class action lawsuit filed last month by LGBTQ veterans against the Pentagon for allegedly failing to remedy "ongoing discrimination," including biased language in the discharge papers of LGBTQ veterans.
CBS News has investigated the Pentagon's handling of service records of veterans who were kicked out of the military because of their sexual orientation, revealing the broad scope of discrimination experienced by these LGBTQ veterans — finding, for instance, that more than 29,000 were denied honorable discharges.
Also on Wednesday, U.S. Reps. Mark Takano (D-Calif.) and Sara Jacobs (D-Calif.), along with U.S. Sen. Richard Blumenthal (D-Conn.) re-introduced a bill that would establish "a commission to investigate the historic and ongoing impacts of discriminatory military policies on LGBTQ service members and veterans."
"This commission would study the impact of these bigoted rules" barring LGBTQ troops from serving "and forge a more welcoming future in the military and at the VA," said Takano, who serves as ranking member of the House Committee on Veterans' Affairs and co-chair of the Congressional Equality Caucus.
"Our country has never made amends for official discriminatory policies like 'Don't Ask, Don't Tell' and the transgender military ban – and that failure still haunts today's service members and veterans," said Jacobs.
"That's why I'm so proud to co-lead this bicameral legislation that will right these historic wrongs, investigate the past and present impact of anti-LGBTQ+ policies, and help us move forward to build and sustain a diverse, inclusive, strong, and welcoming military."
"This commission would be an important step to understand the full scope of the harms caused by policies like Don't Ask, Don't Tell, and to ensure a more equitable future for all who serve our country in uniform," Blumenthal said.
Activists mark Bisexual Awareness Week
Celebrate Bisexuality Day event to take place at HRC on Saturday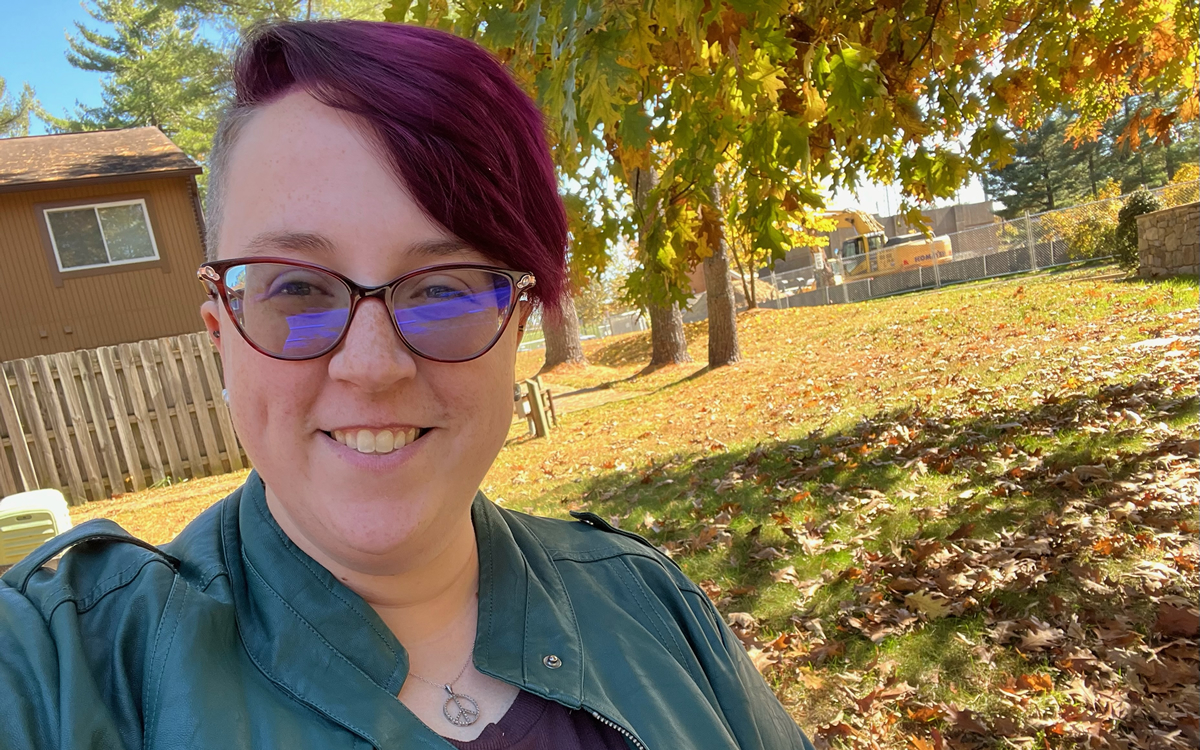 Bisexual activists during this year's Bisexual Awareness Week are reflecting on progress made and the work that still needs to be done.
Robyn Ochs, a bisexual activist and editor of Bi Women Quarterly, told the Washington Blade that Bisexual Awareness Week "is an important opportunity to shed light on the joys, challenges and experiences of identifying as bisexual." 
Ochs this year will be visiting Sweden for 10 days, speaking about bisexual issues in three cities and attending a gathering of bisexual people from all Nordic countries.
"I'm so excited to be a witness to history," Ochs said.
"We are so intersectional," added Fiona Dawson, co-founder of BiPlus Organizing US and author of "Are Bisexuals Just Greedy?"
Dawson said that because "most transgender people identify as bisexual" and because people of color are "more likely to be bisexual than any other community," bisexual needs must be addressed when addressing the needs of other minority communities. 
BiPlus Organizing US is hosting an event on Celebrate Bisexuality Day, Sept. 23, in D.C., with support from the Human Rights Campaign, the Bisexual Resource Center, the D.C. Center for the LGBT Community, PFLAG and #StillBisexual.
Adrien Shanker, senior advisor for LGBTQI+ health equity in the U.S. Department of Health and Human Services' Office of the Assistant Secretary for Health, is scheduled to speak at the event. Sara Mitchell, Rebecca Hershey and Mackenzie Harte are also expected to participate.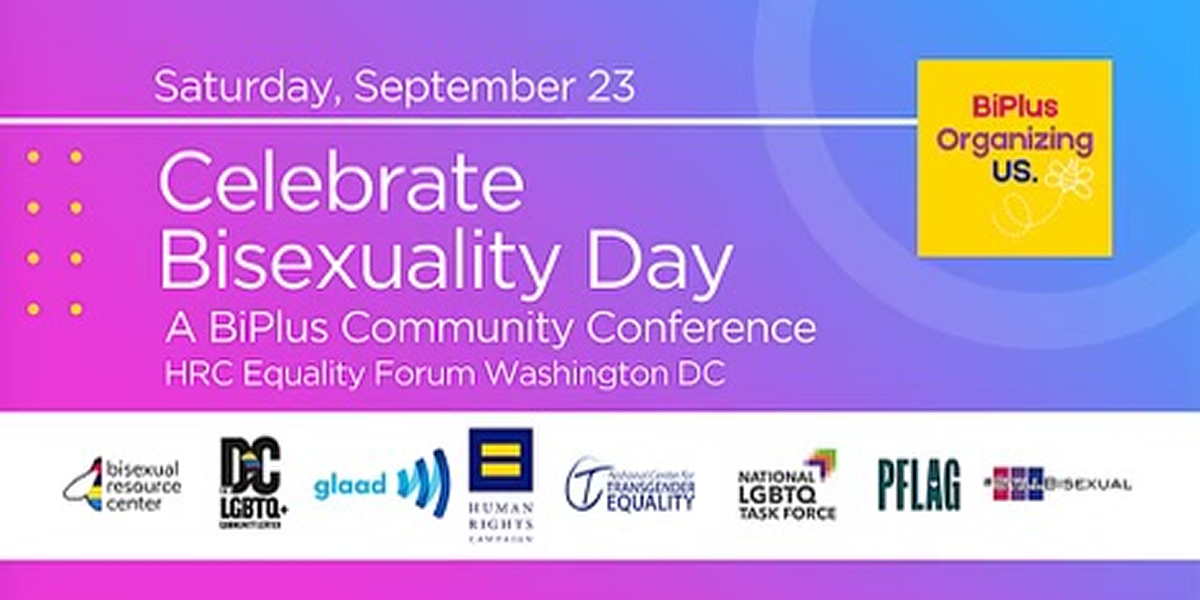 Lambda Legal Digital Director Helen Parshall, who is a member of the Bisexual Resource Center board of director, said that while Bisexual Awareness Week is good for the community, the need to continue talking about bisexual issues remains important, regardless of the date.
"If we're only talking about bi identities for one week in September … we're really missing a lot of the important times where it really matters to show up for bi plus people," said Parshall.
The Bisexual Resource Center is holding a "Bi+ Joy Picnic" picnic in Malden, Mass., on Sept. 24.
Statistics note 58.2 percent of the LGBTQ community identifies as bisexual. People who identify as bisexual also have higher rates of substance abuse than straight people and struggle with mental illness more often than gay and lesbian individuals. 
Ochs said that good ways to support bisexuals and destigmatize bisexuality are to
"bring up the topic," and to visit the Bisexual Resource Center for what she calls, "a good dose of vitamin B+."