Coakley joins calls for Supreme Court to review DOMA
Mass. att'y gen'l is fourth to ask high court to take up litigation
Massachusetts Attorney General Martha Coakley joined on Tuesday the chorus of individuals calling on the Supreme Court to review the Defense of Marriage Act by filing a legal brief asking justices to take up the lawsuit that she filed against the anti-gay law.
The 27-page brief, filed in the consolidated case of Gill v. Office of Personnel Management and Commonwealth of Massachusetts v. Department of Health & Human Services, comes on the heels of a decision from the U.S. First Circuit Court of Appeals overturning Section of 3 DOMA in response to the litigation.
The brief states Massachusetts agrees with the appellate ruling and "normally would oppose further review in order to ensure that judgment takes effect as soon as possible," but notes DOMA, which prohibit federal recognition of same-sex marriage, is of national importance and  the high court in any event is likely to take up its review.
"On that assumption, the Commonwealth believes that the Court should conduct that review in the context of a case that presents the full range of constitutional challenges to DOMA, including challenges under the Tenth Amendment and Spending Clause that are best presented by a State," the brief states. "The Commonwealth accordingly agrees that the Court should grant review in this case and affirm the judgment of the court of appeals."
Coakley's brief responds to the appeal that filed House Speaker John Boehner's (R-Ohio) attorneys filed before the Supreme Court in response to the First Circuit decision. The Bipartisan Legal Advisory Group (BLAG), under the direction of Boehner, took up defense of DOMA following a party-line vote after the Obama administration last year stopped defending the law in court.
BLAG has already presented the question to justices on whether DOMA violates the equal protection clause under the U.S. Constitution, but Coakley presents two new questions: (1) Whether Section 3 of DOMA violates the Tenth Amendment, and (2) Whether Section 3 of DOMA violates the Spending Clause under Article I of the U.S. Constitution.
Coakley, who filed her lawsuit in 2009, has been contending DOMA is unconstitutional because it interferes a state's right to regulate marriage under the Tenth Amendment. Massachusetts legalized same-sex marriage in 2003.
Additionally, she contends DOMA exceeds Congress' authority under the Spending Clause because the law impacts joint state-federal programs, such as Medicaid and operation of veterans' cemeteries.
In a statement accompanying the brief, Coakley emphasizes that DOMA "is a discriminatory and unconstitutional law" because it unfairly impacts married same-sex couples and the Commonwealth of Massachusetts.
"It is our firm conviction that in order to truly achieve marriage equality all couples must enjoy the same rights and protections under both state and federal law," Coakley said. "If the Supreme Court chooses to examine this case, we will look forward to once again making clear that DOMA and its pervasive discrimination is unconstitutional and should be ended."
Despite Coakley's call for the Supreme Court to take up review on DOMA on the basis that it violates state's rights, the First Circuit rejected her arguments while ruling that DOMA was unconstitutional for other reasons. Judges had ruled the consequences of DOMA on Massachusetts "do not violate the Tenth Amendment or Spending Clause" while acknowledging "Congress' effort to put a thumb on the scales and influence a state's decision as to how to shape its own marriage laws does bear on how the justifications are assessed."
The brief now means four parties — both for and against DOMA — have asked the Supreme Court to review DOMA. Late last month, BLAG filed in appeal in response to the Supreme Court. A week later, the Justice Department, which stopped defending in court last year, also asked the Supreme Court to consider the constitutionality of DOMA by taking up the Massachusetts case and Golinksi v. United States.
The American Civil Liberties Union, on behalf of New York widow Edith Windsor, last week asked the high court to take up the case she filed against DOMA, Windsor v. United States.
All parties involved in the case have 30 days to respond to Coakley's petition, but response to the filings from BLAG and the Justice Department are due on August 2. The Supreme Court won't be able to decide whether to hear the case until justices return from summer recess and the start their conference on September 24.
Gay & Lesbian Advocates & Defenders, which filed the Gill case that has been consolidated with the Massachusetts lawsuit, declined to comment on the Coakley filing.
NOTE: This article has been updated to the reflect Coakley's filing is the fourth petition for the Supreme Court to review DOMA.
Barbara Lee: PEPFAR is 'more in peril' than ever before
Congress has yet to reauthorize funding for Bush-era HIV/AIDS program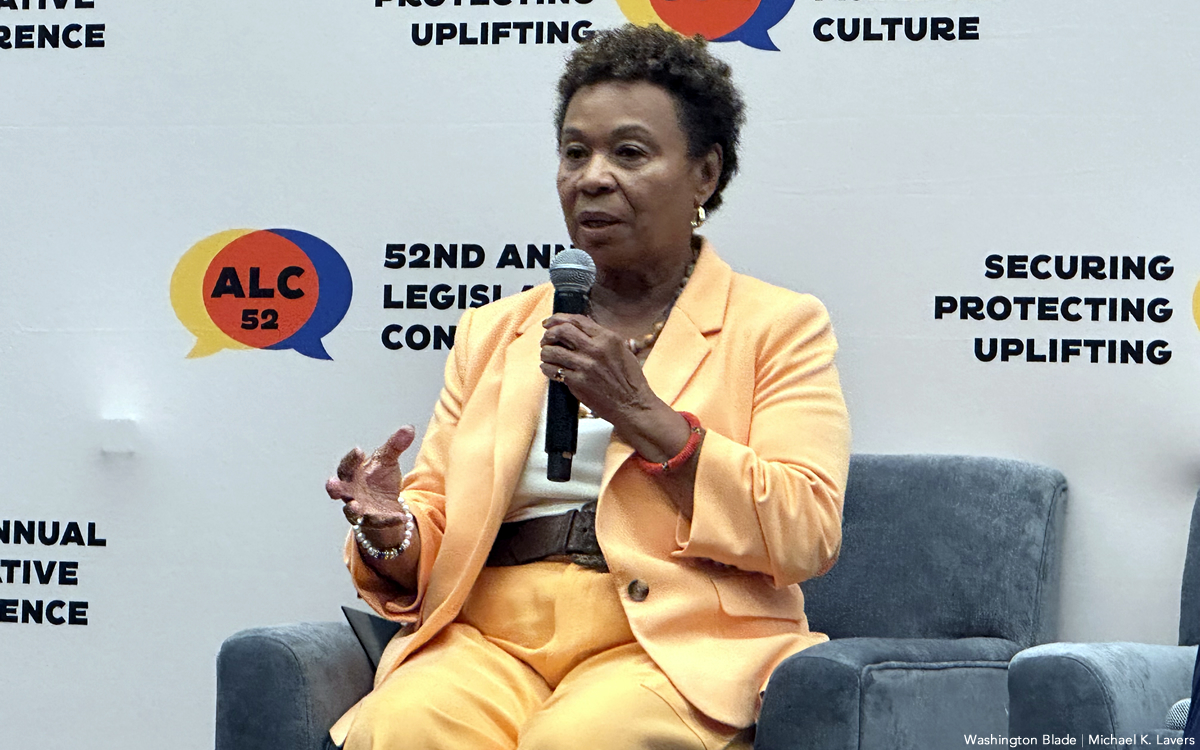 California Congresswoman Barbara Lee on Sept. 22 said the President's Emergency Plan for AIDS Relief is "more in peril" now than at any point since its launch two decades ago.
"This program is reauthorized every five years, but it's always on a bipartisan basis," said Lee during a panel at the Congressional Black Caucus Foundation's Annual Legislative Conference that took place at the Walter E. Washington Convention Center in D.C. "As we approach the benchmark of an AIDS-free generation by 2023, it is unfortunately more in peril now than ever before."
Then-President George W. Bush in 2003 signed legislation that created PEPFAR.
Lee noted PEPFAR as of 2020 has provided nearly $100 billion in "cumulative funding for HIV and AIDS treatment, prevention and research." She said PEPFAR is the largest global funding program for a single disease outside of COVID-19.
New PEPFAR strategy includes 'targeted programming' for marginalized groups
The panel took place amid the continued push for Congress to reauthorize PEPFAR for another five years. The federal government will shut down on Oct. 1 if Congress does not pass an appropriations bill.
Secretary of State Antony Blinken last December at a World AIDS Day event in D.C. acknowledged HIV/AIDS continues to disproportionately impact LGBTQ and intersex people and other marginalized groups. A new PEPFAR strategy the Biden-Harris administration announced that seeks to "fill those gaps" over the next five years includes the following points:
• Targeted programming to help reduce inequalities among LGBTQ and intersex people, women and girls and other marginalized groups
• Partnerships with local organizations to help reach "hard-to-reach" communities.
• Economic development and increased access to financial markets to allow countries to manufacture their own antiretroviral drugs, tests and personal protective gear to give them "the capacity to meet their own challenges so that they're not dependent on anyone else."
The Family Research Council Action in an email to supporters urged them to tell Congress to "stop Biden from hijacking PEPFAR to promote its radical social policies overseas." Family Watch International has said PEPFAR "has been hijacked to advance a radical sexual agenda."
"Please sign the petition to tell the U.S. Congress to ensure that no U.S. funds go to organizations that promote abortion, LGBT ideology, or 'comprehensive sexuality education,'" said the group in an email to its supporters.
A group of lawmakers and religious leaders from Kenya and other African countries in a letter they wrote to members of Congress in June said PEPFAR, in their view, no longer serves its original purposes of fighting HIV/AIDS because it champions homosexuality and abortion.
"We wrote that letter to the U.S. Congress not to stop PEPFAR funding to Kenya, but to demand the initiative to revert to its original mission without conditioning it to also supporting LGBTQ as human rights," it reads.
Biden in 2021 signed a memo that committed the U.S. to promoting LGBTQ and intersex rights abroad as part of his administration's overall foreign policy.
American officials earlier this year postponed a meeting on PEPFAR's work in Uganda in order to assess the potential impact the country's Anti-Homosexuality Act will have on it. The law, which Ugandan President Yoweri Museveni signed on May 29, contains a death penalty provision for "aggravated homosexuality."
Biden in his U.N. General Assembly speech last week noted LGBTQ and intersex rights and highlighted PEPFAR. Family Watch International in its email to supporters included a link to the letter from the African lawmakers and religious leaders.  
The Southern Poverty Law Center has designated both the FRC and Family Watch International as anti-LGBTQ hate groups.
"[PEPFAR is] not about abortions," said Lee.
U.S. Agency for International Development Administrator Samantha Power during the panel referenced Bush's recent op-ed in the Washington Post that urged lawmakers to reauthorize PEPFAR.
"The way he put it is no program is more pro-life [than] one that has saved more than 25 million lives," said Power.
Power referenced the "manufactured controversy that is making it difficult to get this reauthorization." U.S. Global AIDS Coordinator Dr. John Knengasong said a failure to reauthorize PEPFAR would weaken "our own foreign policy and diplomacy."
"Once again the United States will be missing in action," stressed Lee.
Assistant Health and Human Services Secretary for Legislation Melanie Egorin and Kenny Kamson, a Nigerian HIV/AIDS activist, also spoke on the panel that MSNBC host Jonathan Capehart moderated.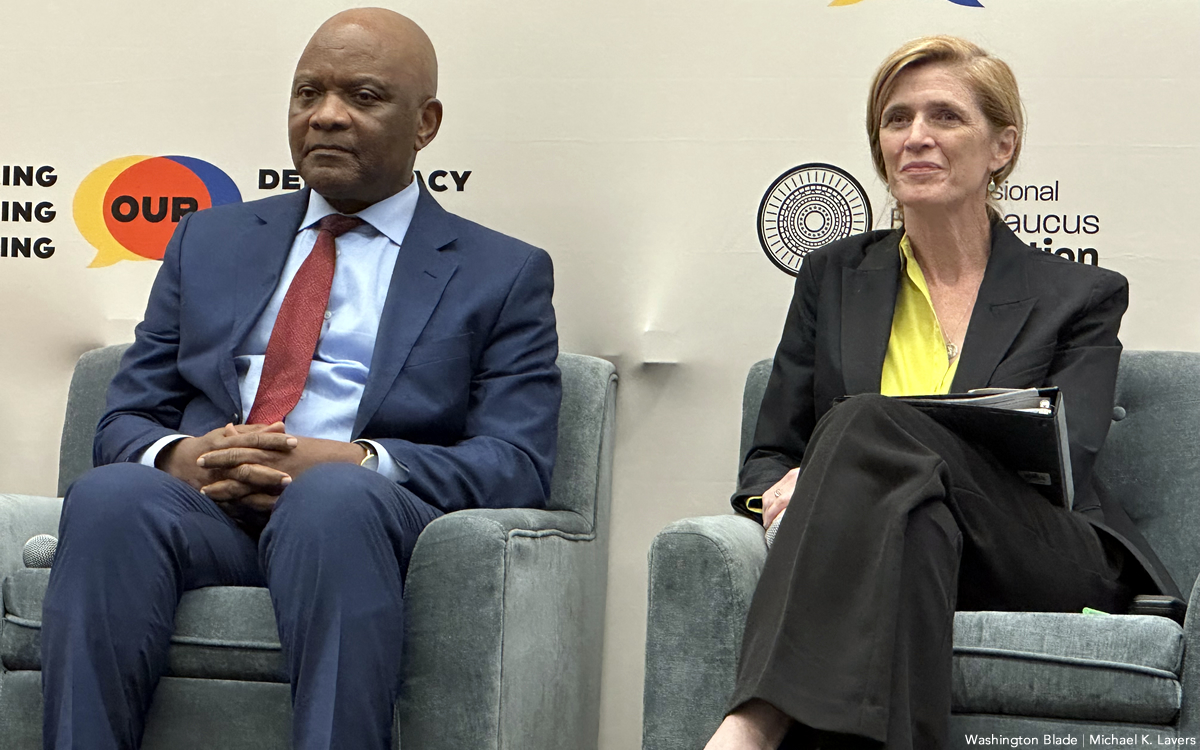 Biden, Harris, deliver remarks for White House Office of Gun Violence Prevention
Pulse survivor Brandon Wolf among those who spoke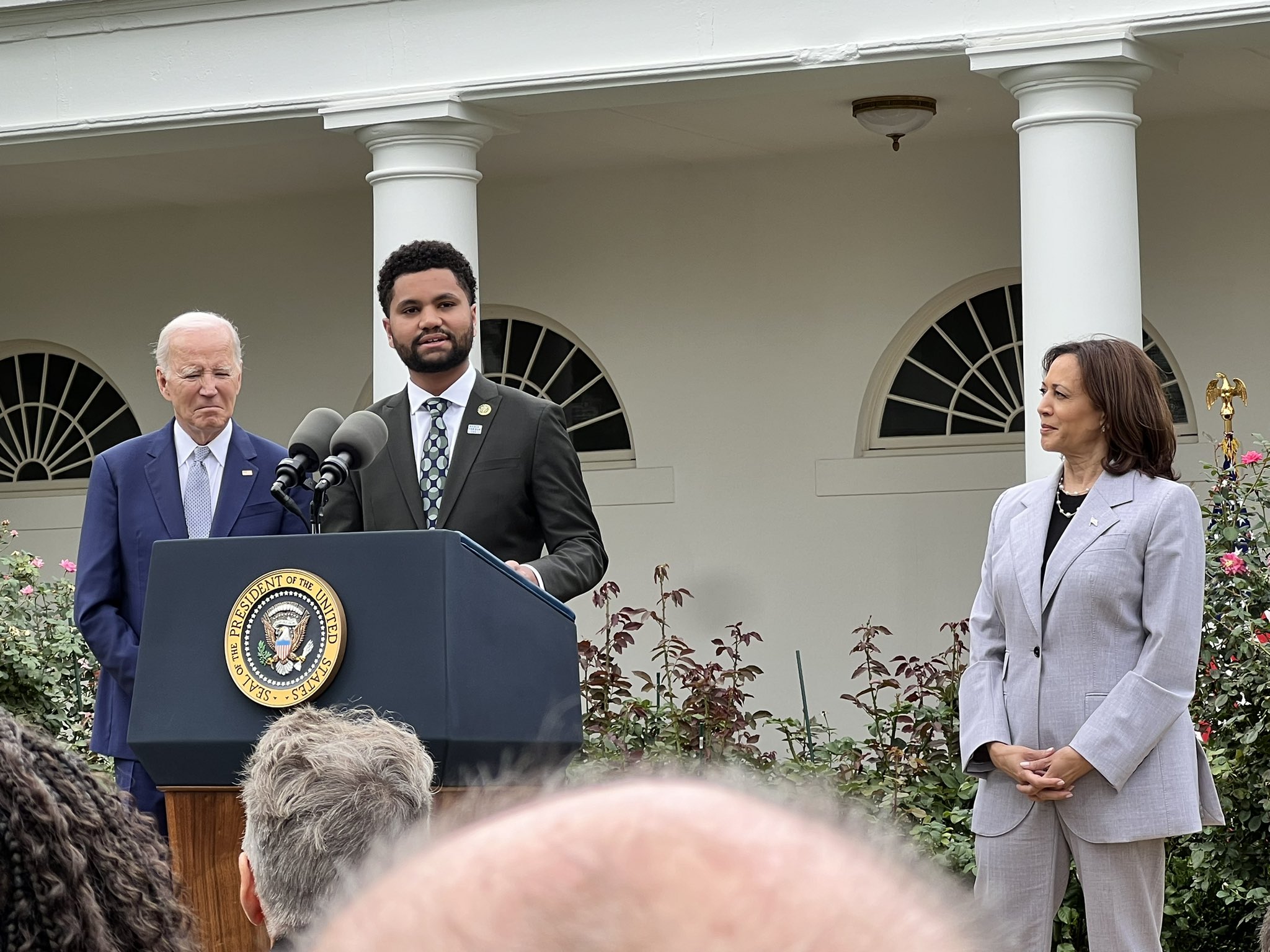 President Joe Biden, Vice President Kamala Harris, and U.S. Rep. Maxwell Frost (D-Fla.) addressed an audience from the Rose Garden of the White House on Friday to honor the establishment of a first-ever White House Office of Gun Violence Prevention.
In a press release Thursday announcing the move, the administration said its aim is to implement and expand the provisions of last year's Bipartisan Safer Communities Act along with those contained in the president's executive orders targeting issues of gun violence.
Additionally, Biden explained in his remarks, the office will coordinate more support for survivors, families and communities, including mental health services and financial aid; identify new avenues for executive action; and "expand our coalition of partners in states and cities across America" given the need for legislative solutions on the local and state level.
Harris, who will oversee the office, pledged to "use the full power of the federal government to strengthen the coalition of survivors and advocates and students and teachers and elected leaders to save lives and fight for the right of all people to be safe from fear and to be able to live a life where they understand that they are supported in that desire and that right."
The vice president noted her close experiences with the devastating consequences of gun violence in her work as a federal prosecutor, San Francisco district attorney, California attorney general and in her current role.
Biden's comments also included highlights of his administration's accomplishments combatting gun violence and a call to action for Congress to do more. "It's time again to ban assault weapons and high capacity magazines," he told lawmakers.
The president also credited the the work of advocates including those who were gathered at the White House on Friday: "all of you here today, all across the country, survivors, families, advocates — especially young people who demand our nation do better to protect all; who protested, organized, voted, and ran for office, and, yes, marched for their lives."
Taking the stage before introducing Biden, Frost noted that "Right before I was elected to Congress, I served as the national organizing director for March for Our Lives, a movement that inspired young people across the nation to demand safe communities."
"The president understands that this issue especially for young people, especially for marginalized communities, is a matter of survival," the congressman said. And the formation of this office, "comes from Pulse to Parkland," he said, adding, "we fight because we love."
Human Rights Campaign National Press Secretary Brandon Wolf, a survivor of the 2016 Pulse nightclub shooting, which was America's second deadliest mass shooting and the deadliest against the LGBTQ community, shared a comment with the Washington Blade after Friday's ceremony:
"Seven years ago, when my best friends and 47 others were murdered at our safe place — Pulse Nightclub — we promised to honor them with action. This is what that looks like. This deep investment in the fight to end gun violence matters, and I cannot wait to see Vice President Harris lead these efforts. We can blaze the path toward a future free of gun violence. And today marked an important step in that direction."
Federal judge: drag is 'vulgar and lewd,' 'sexualized conduct'
Ruling 'bristles with hostility toward LGBTQ people'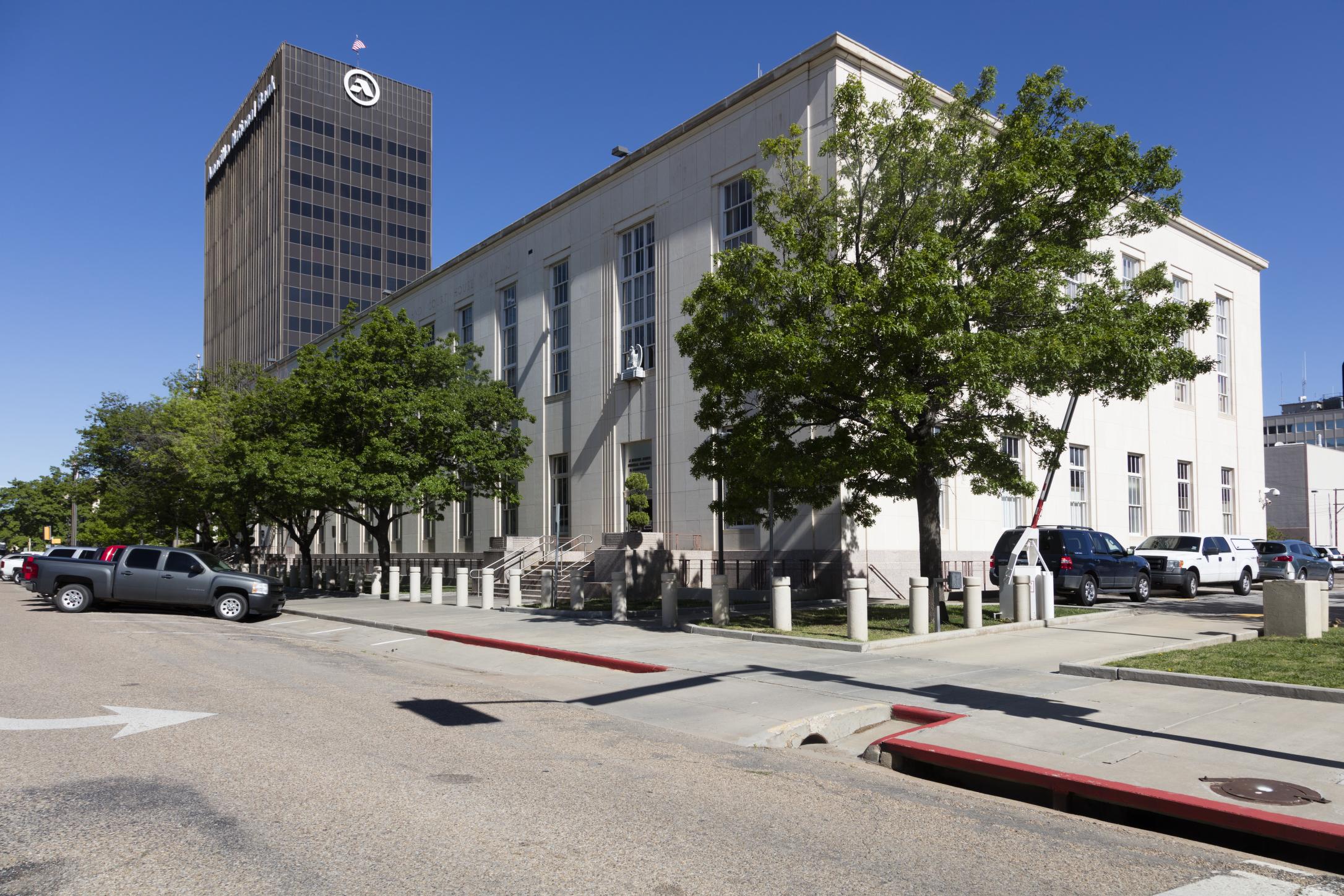 Judge Matthew Kacsmaryk of the U.S. District Court for the Northern District of Texas issued a ruling Thursday denying relief to a group of university students who sought to host a drag show over the objections of their school's president.
A Trump appointed jurist with deep ties to anti-LGBTQ and anti-abortion conservative legal activists, Kacsmaryk argued that drag performances probably do not constitute speech protected by the First Amendment.
As Slate Senior Writer Mark Joseph Stern wrote on X, this conclusion "conflicts with decisions from Texas, Florida, Tennessee and Montana which held that drag is constitutionally protected expression."
"It also bristles with undisguised hostility toward LGBTQ people," he added.
Kacsmaryk's 26-page decision describes drag performances as lewd and licentious, obscene and sexually prurient, despite arguments the plaintiffs had presented about the social, political, and artistic merit of this art form.
Judge Matthew Kacsmaryk refuses to grant relief to Texas college students who may be punished for hosting a drag show.

His condemns drag as "vulgar and lewd" "sexualized conduct" that harms children and is likely unprotected by the First Amendment. https://t.co/UPeolMfGON

— Mark Joseph Stern (@mjs_DC) September 22, 2023
As the Human Rights Campaign recently wrote, "drag artists and the spaces that host their performances have long served as a communal environment for queer expression."
The group added, "It is a form of art and entertainment, but, historically, the performances haven't only served to entertain, but also to truly advance the empowerment and visibility of LGBTQ+ people."
Nevertheless, anti-LGBTQ conservative activists and organizations have perpetuated conspiracy theories about members of the community targeting children for sexual abuse including by bringing them to drag performances.
Among these is a group with ties to the Proud Boys that was cited by Kacsmaryk in his ruling: Gays Against Groomers, an anti-LGBTQ and anti-transgender extremist group, according to the Anti-Defamation League and Southern Poverty Law Center.