Gays behind the scenes
Personnel trumps thematic content in fall theatrical season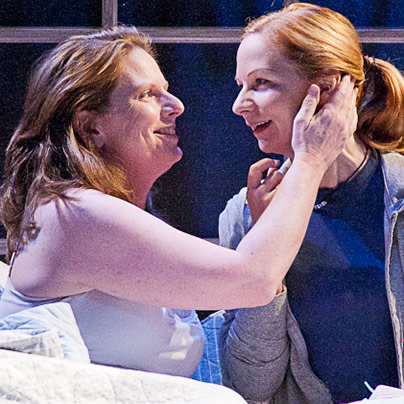 The new theater season is upon us. And while there's not a whole lot of LGBT content among the offerings, there is — as always — a wealth of gay talent making it happen.
After a hiatus from the D.C. theater scene, MaryBeth Wise has returned to the stage.  Wise, a talented and well-liked local actor who is gay, is currently playing half of a same-sex couple in Theatre J's production of Annie Baker's comic drama "Body Awareness" (through Sept. 23). Set in Vermont, the comic drama explores the reaction of Joyce (Wise) and her more uptight partner Phyllis to a visiting photographer and his "male gaze."
During Wise's several years off the boards, she concentrated on her other job (network consultant at Library of Congress, National Library Service for the Blind and Physically Handicapped). She also picked up a degree in library science. "But I missed acting," says Wise. "In 'Body Awareness' my character is going through a journey of self-discovery. Learning about what she wants. It's a wonderful part. Hopefully it will lead to more opportunities." (washingtondcjcc.org)
Also this fall, Wise's real life partner Sarah Marshall is playing several parts in the Shakespeare Theatre Company's season-opener, Gogol's satire of provincial Russian bureaucracy "The Government Inspector" (Sept. 13-Oct. 28). (shakespearetheatre.org)
At Tony Award-winning Signature Theatre in Shirlington, the season has already begun with a production of "The Best Little Whorehouse in Texas" (through Oct. 7). Staged by the company's gay artistic direction Eric Schaeffer, the rollicking musical stars Sherri L. Edelen (as brothel madam Miss Mona). The big cast features reliably excellent Signature vets Matt Conner and Stephen Gregory Smith (both gay).
Also at Signature, the company's talented and versatile associate artistic director Matthew Gardiner directs gay playwright Christopher Shinn's "Dying City" (Oct. 2-Nov. 25). It's the story of young man grappling with his identical twin's suspicious death in Iraq. Incidentally, Gardiner, who is gay, is also a twin.
Following "Dying City," Gardiner directs Signature's production of the Tony Award-winning musical "Dreamgirls" (opens Nov. 13). (signature-theatre.org)
At Synetic Theater, up-and-coming actor Alex Mills plays the challenging title role in the company's season opener, "Jeckyll and Hyde" (Sept. 20-Oct. 21). Synetic is a movement-based company renowned for innovative and athletic choreography and hard-bodied casts. (synetictheater.org).
"One Night With Janis Joplin" opens at Arena Stage Sept. 28 with Mary Bridget Davies in the title role. Staged like a Joplin concert, the piece was written and will be directed by Randy Johnson, who's gay. Kathleen Turner continues her run there as Molly Ivins in "Red Hot Patriot" through Oct. 28. (arenastage.org)
Alexandria's MetroStage opens its season with "Jacques Brel is Alive and Well and Living in Paris" (through Oct. 21), a musical revue celebrating the work of the late Belgian singer/songwriter. Respectively directed and choreographed by the talented team of Serge Seiden and Matthew Gardiner (both gay), the production features a top-notch cast including the talented Natascia Diaz (who appeared in the 2006 Off-Broadway production), Bayla Whitten, Sam Ludwig and local favorite Bobby Smith (who is gay) singing a score comprised of plaintive ballads, rousing anthems, tango and rock. (metrostage.org)
After "Jacques Brel," Bobby Smith directs the Olney Theatre Center's production of Rodgers and Hammerstein's beloved musical "Cinderella" (Nov. 14-Dec. 30). (olneytheatre.org)
In October, the Studio Theatre presents the world premiere of "Dirt" (opens Oct. 17). Penned by Byron Lavery (the author of "Frozen"), the play is described by Studio as an "exploration of the mess people make of themselves and their relationships."  Part of the company's Lab Series, the production is staged by Studio's artistic director David Muse and reunites talented actors Holly Twyford and Matthew Montelongo (both gay). The talented duo has been successfully paired before in Vassily Sigarev's "Black Milk" at Studio and Douglas Carter Beane's comedy "The Little Dog Laughed" at Signature Theatre. (studiotheatre.org)
Fledgling company force/collision is premiering Erik Ehn's "Shape" (Sept. 20-Oct. 6). Part of a series of 17 plays exploring themes of genocide and reconciliation, "Shape" centers on the lives of the two African-American vaudevillians Billy and Cordelia McClain as they negotiate their identity as artists while struggling with conditions of social and political marginalization. The production has been cast cross gendered, says director John Moletress (who is gay), as both a performance device for our ensemble and also a homage to black vaudevillians of the early 20th century who played cross gendered roles. (force/collision.org)
Forum Theatre kicks off the season with the world premiere comedy "Holly Down in Heaven" (Sept. 27-Oct. 20), written by young playwright Kara Lee Corthron. Forum's website described the title character as "a brilliant 15-year-old born-again Christian, [who after becoming pregnant] banishes herself to the basement and confides only in her dolls, particularly a life-size psychiatrist doll that closely resembles Carol Channing."
Parker Drown plays Yager, the neighbor suspected of getting Holly pregnant. Drown (who is gay) won a Helen Hayes Award for his performance as Angel, the feisty drag queen battling gentrification and AIDS in Keegan Theatre's production of the rock opera "Rent." Forum Theatre is in residence at Round House Silver Spring. (forumtheatre.org)
A couple other theaters that always have interesting productions and are worth checking out include 1st Stage Theatre (1524 Spring Hill Road) in McLean, Va. (1ststagespringhill.org), Woolly Mammoth Theatre Company (641 D Street N.W.) in D.C. (woollymammoth.net) and Olney Theatre Centre in Olney, Md. (2001 Olney-Sandy Springs Road; olneytheatre.org).
10 LGBTQ events this week
'Hocus Pocus 2' and 'Bros' viewings, the B52s come to town among attractions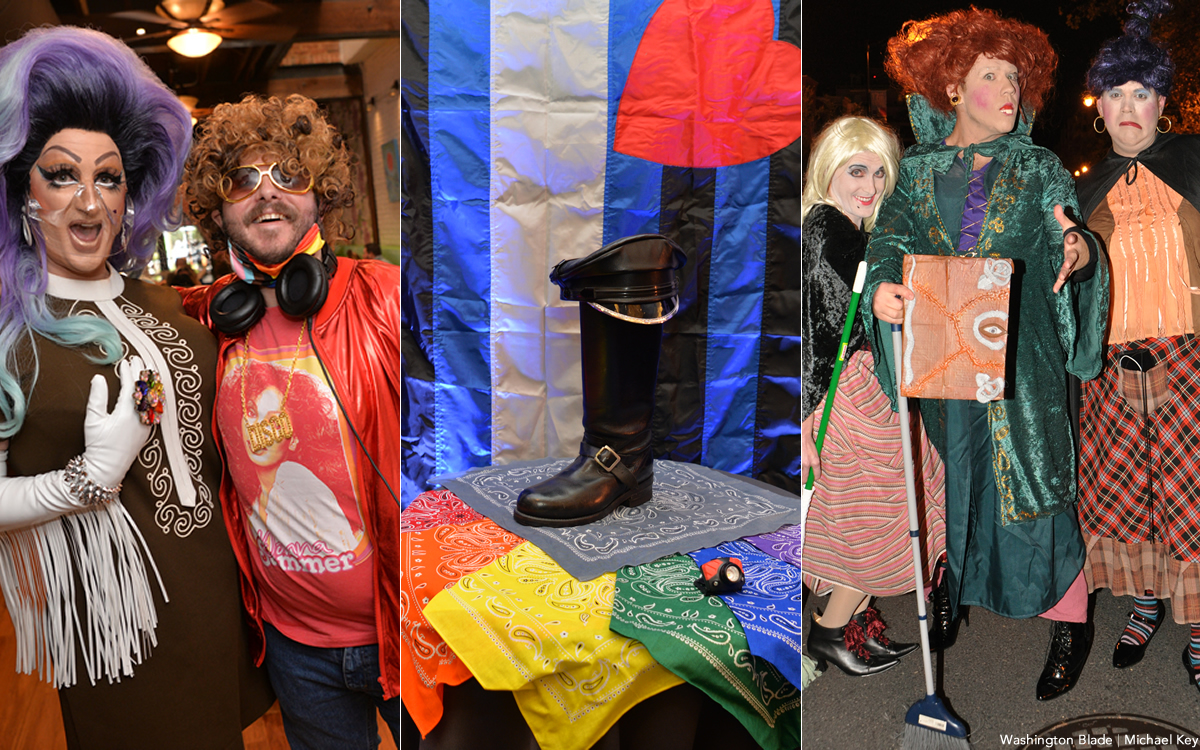 Below are our picks for some of the most fun and creative things to do this week in the DMV that are of special interest to the LGBTQ community.
---
Monday Night Skating: Summer's Song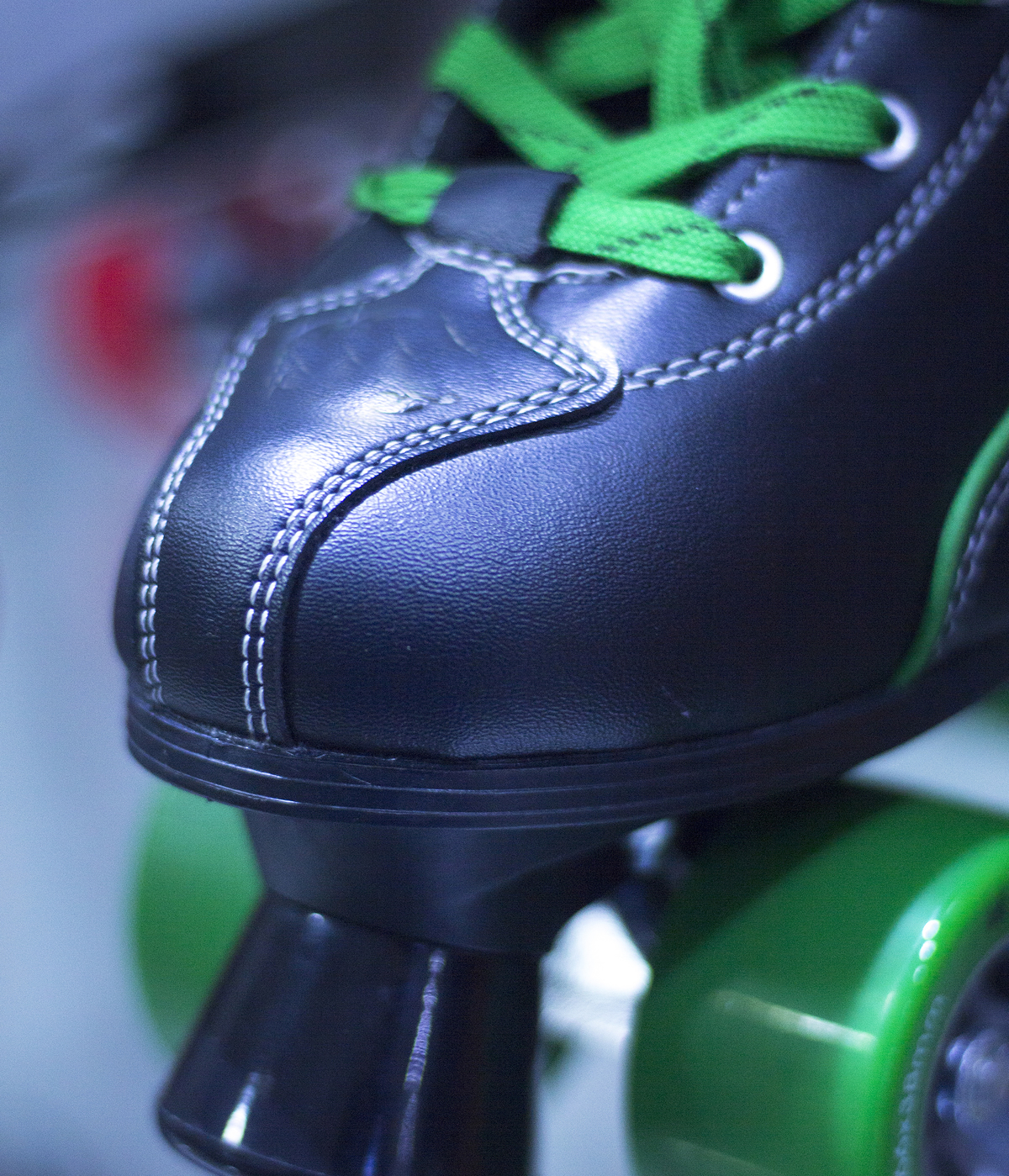 Monday, Sept. 26
7:30-9:30 p.m.
Laurel Skate Center
9890 Brewers Court
Laurel, Md.
Facebook
Monday Night Skating celebrates a fond farewell to summer with beachwear and big hats with "Summer's Song." They encourage you to break out your summer beachwear, big glam shades, flip flops, pool noodles, floaties, and summer attire for a night of skating in Laurel.
---
Reign: Let the Good Times Rule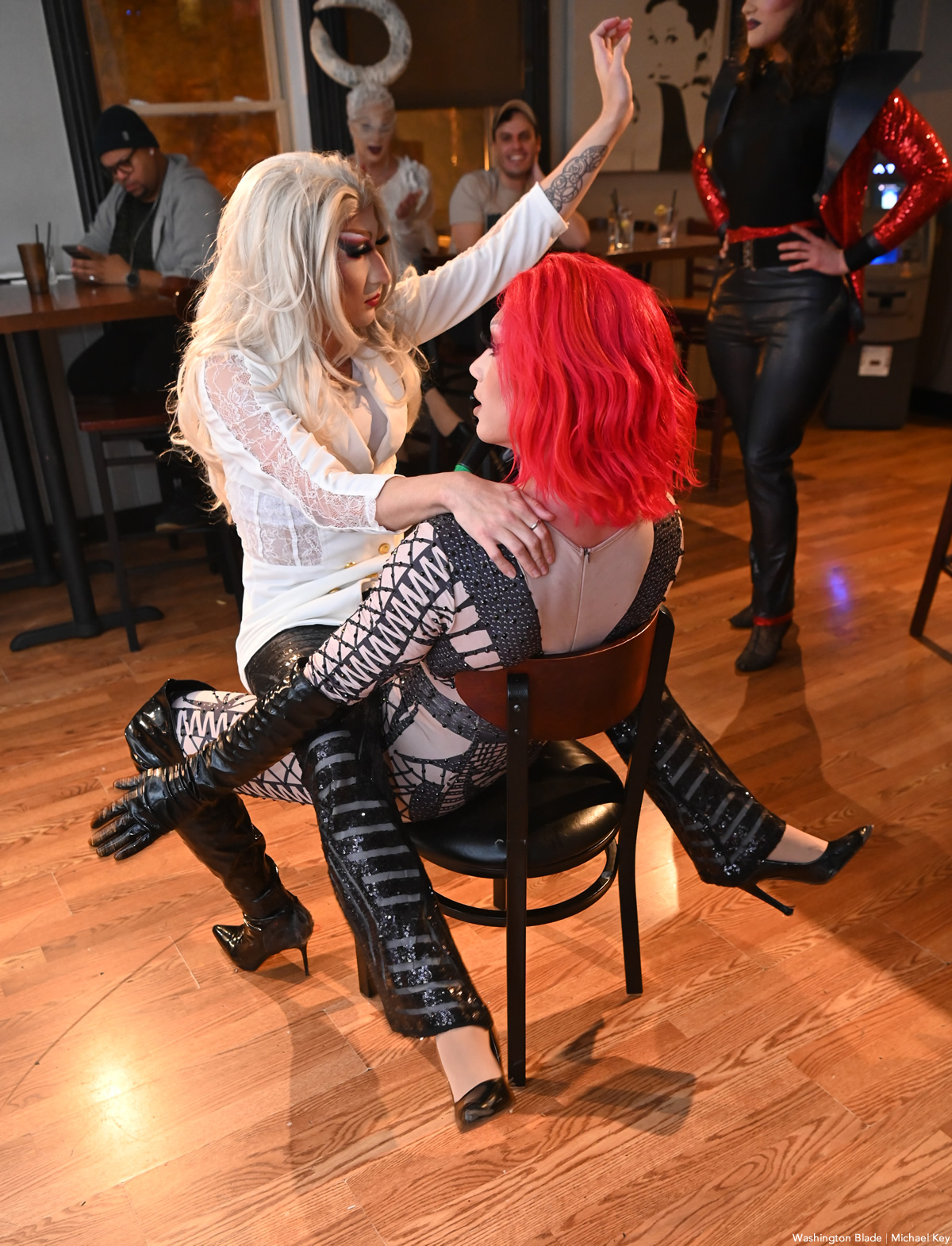 Monday, Sept. 26
8-11 p.m.
DIK Bar
1637 17th Street, N.W. (second floor)
Facebook
Logan Stone, Dabatha Christie and Hennessey host a fun-filled drag show at Dupont Italian Kitchen.
---
UTICA at Pitchers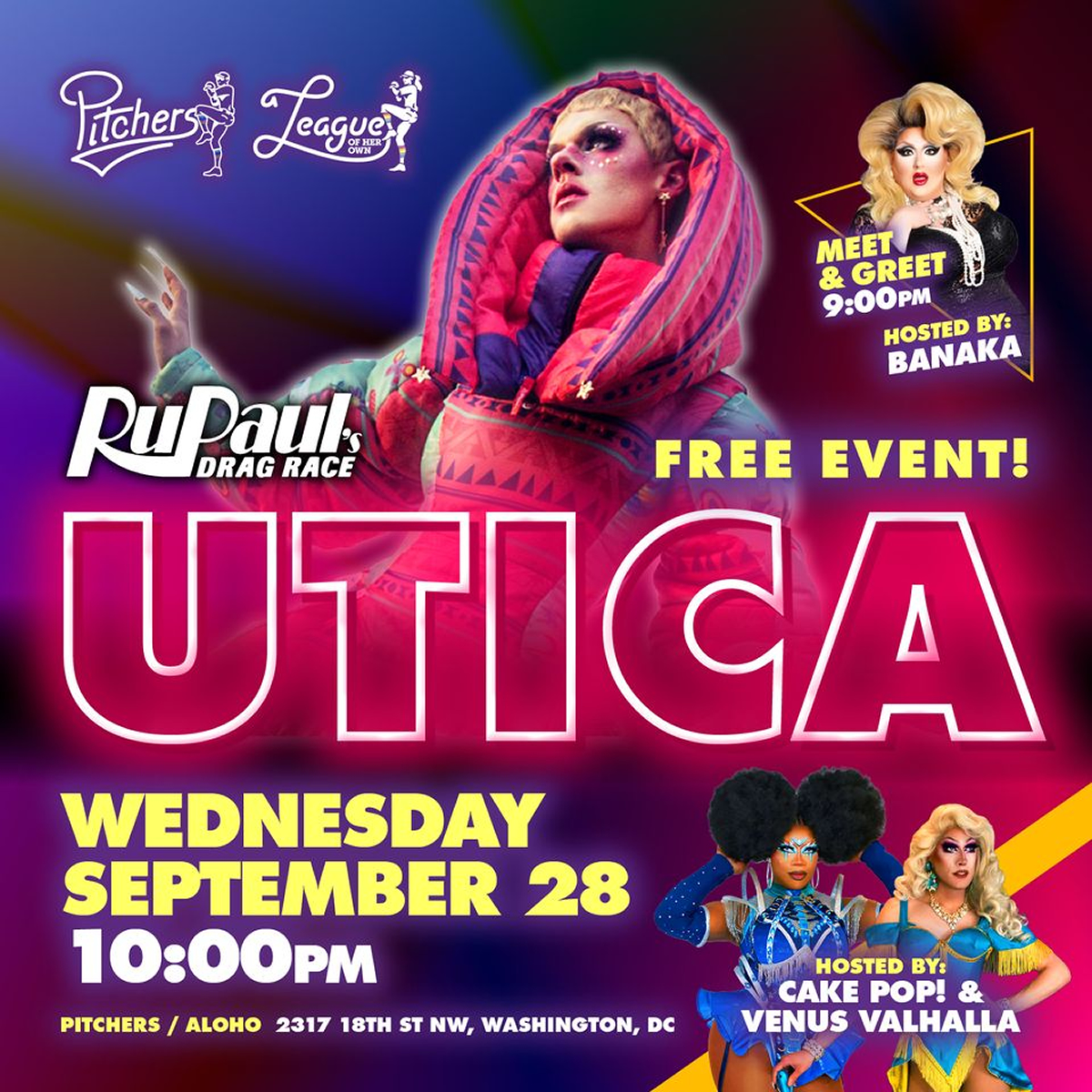 Wednesday, Sept. 28
8 p.m.
Pitchers DC
2317 18th Street, N.W.
Facebook
Utica of RuPaul's Drag Race season 13 will perform at Pitchers on Wednesday in a show hosted by Cake and Venus Valhalla. There will be a meet and greet hosted by Ba'naka starting at 9 p.m. at this free event.
---
Queens of King Street at the Movies: Bros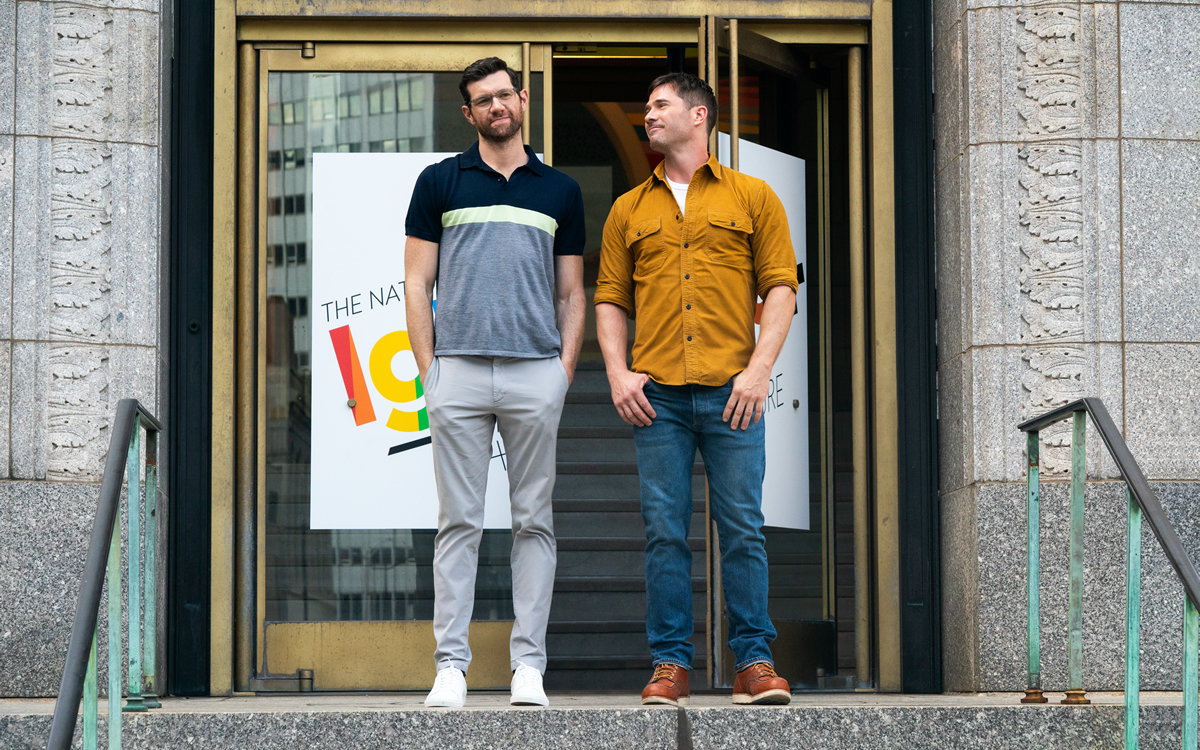 Thursday, Sept. 29
8 p.m.
AMC Hoffman Movie Theater
206 Swamp Fox Road
Alexandria, Va.
Facebook
Catch a movie with the Queens of King Street in Alexandria, Va. on Thursday. On the screen this week: the 8 p.m. showing of "Bros."
---
Hocus Pocus 2 Watch Party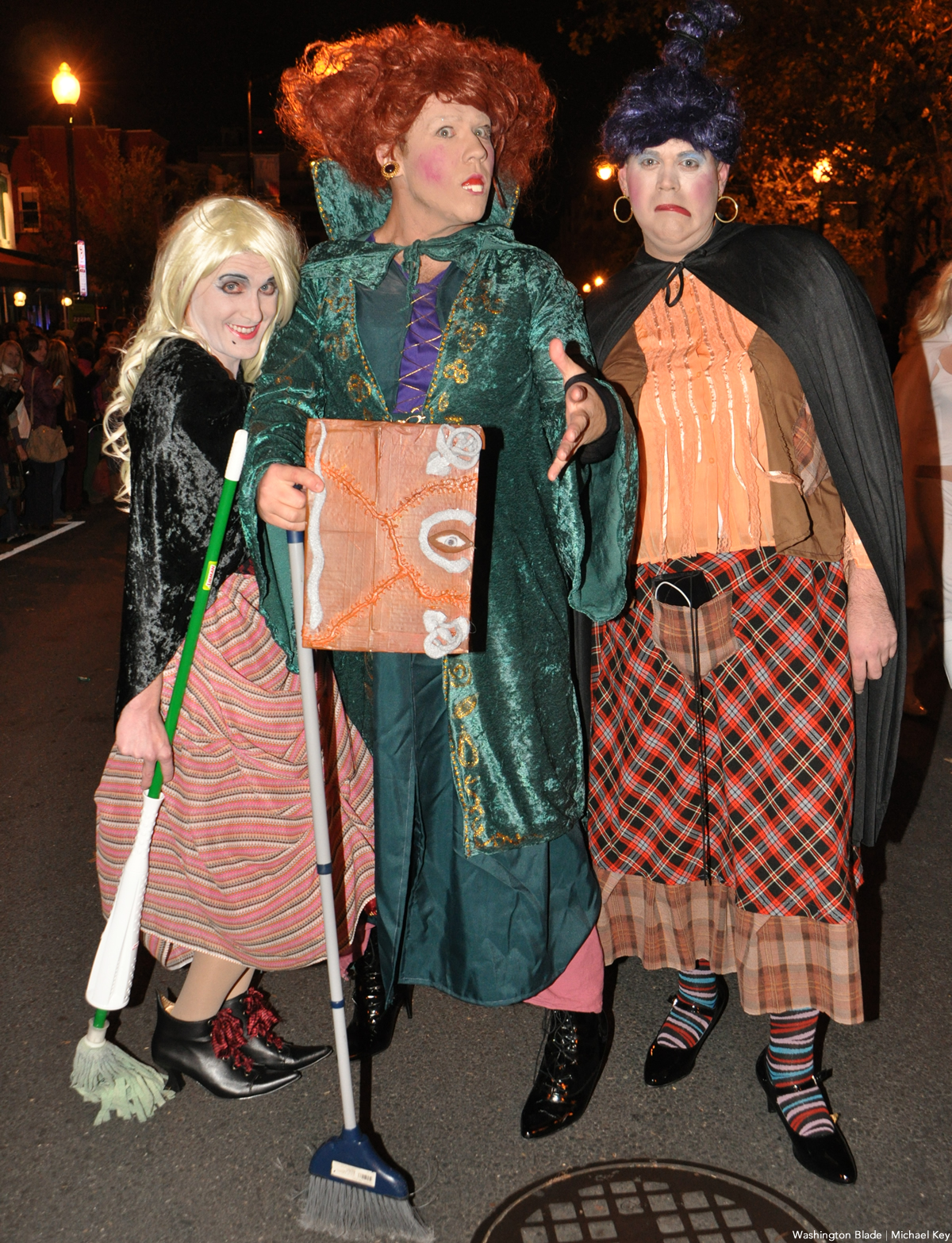 Friday, Sept. 30
9 p.m.
JR.'s Bar
1519 17th Street, N.W.
Facebook
Citrine hosts a watch party for the highly anticipated sequel to Hocus Pocus on Friday.
---
Crab Feast 8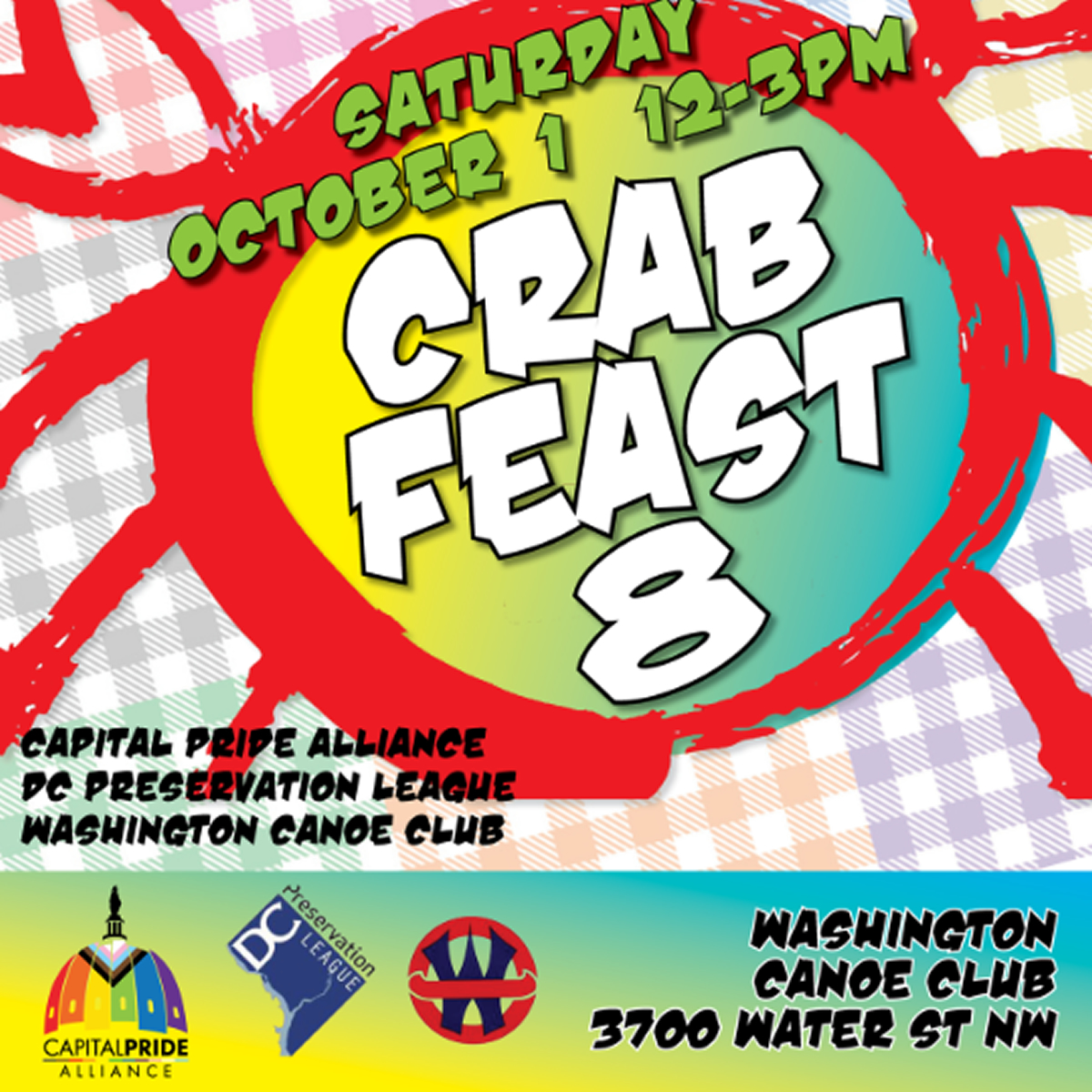 Saturday, Oct. 1
12-3 p.m.
Washington Canoe Club
3700 Water Street, N.W.
$75
Tickets
The Capital Pride Alliance and the DC Preservation League present Crab Feast 8. Tickets include all-you-can-eat crabs, shrimp, corn on the cob, hot dogs and ice cream.
---
Eek! A Leatherman!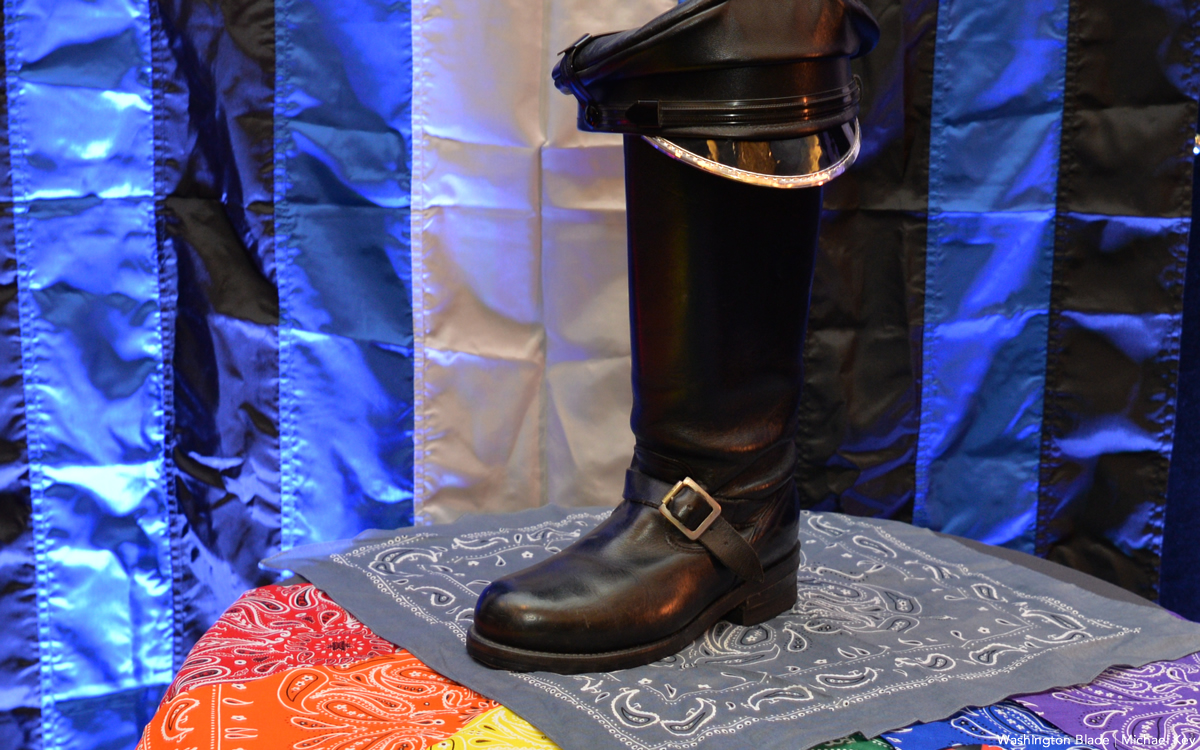 Saturday, Oct. 1
9 p.m.
Uproar Lounge & Restaurant
639 Florida Avenue, N.W.
Facebook
The Highwaymen TNT invite you to a bar night at Uproar with treats and Jello shooters. It is a cash function evening.
---
The B52s at The Anthem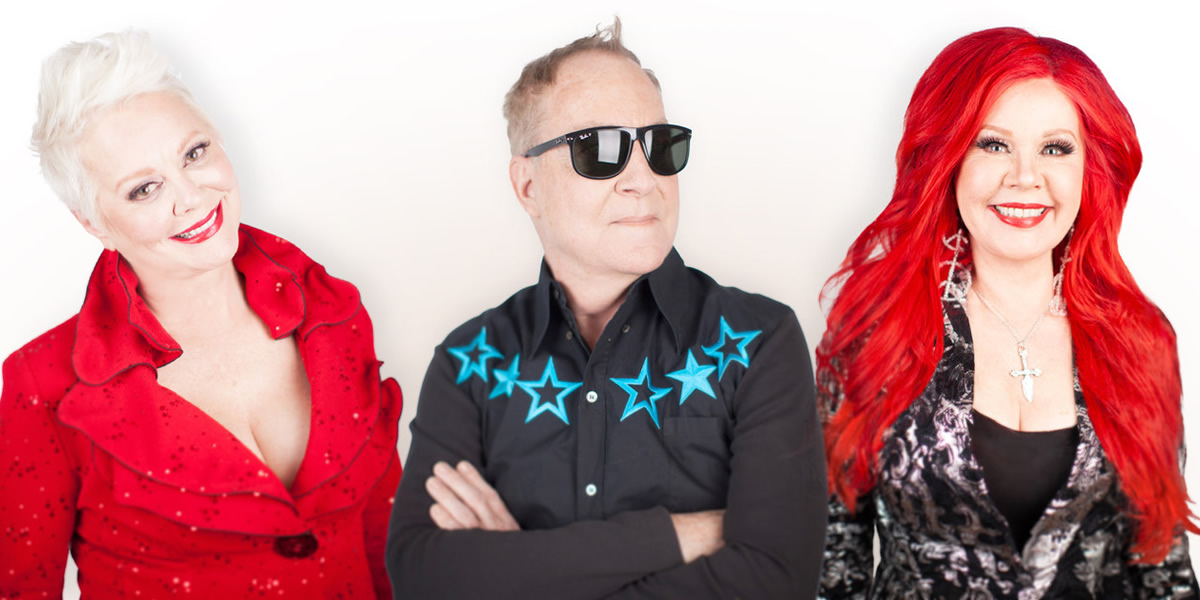 Saturday, Oct. 1
7:30 p.m.
The Anthem
901 Wharf Street, S.W.
$75-$175
Facebook | Tickets
The B52s & KC and the Sunshine Band perform at The Anthem on Saturday. get your tickets while you still can!
---
Domingø's Got Talent Presenta: FABULOSÉ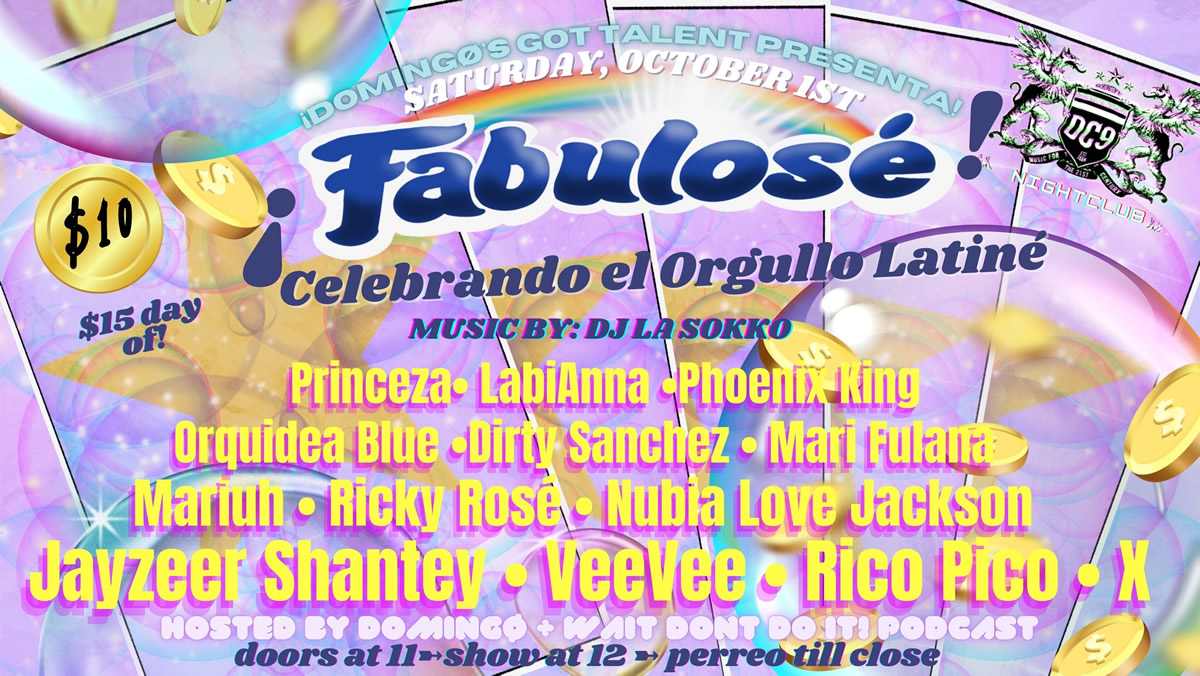 Saturday, Oct. 1
11 p.m.
DC9 Nightclub
1940 9th Street, N.W.
$10 advance / $15 door
Facebook
Domingø hosts a night with music by La Sokko: a "latiné drag show and dance party celebrating the rich and vast diaspora of latinidad."
---
Broadway Brunch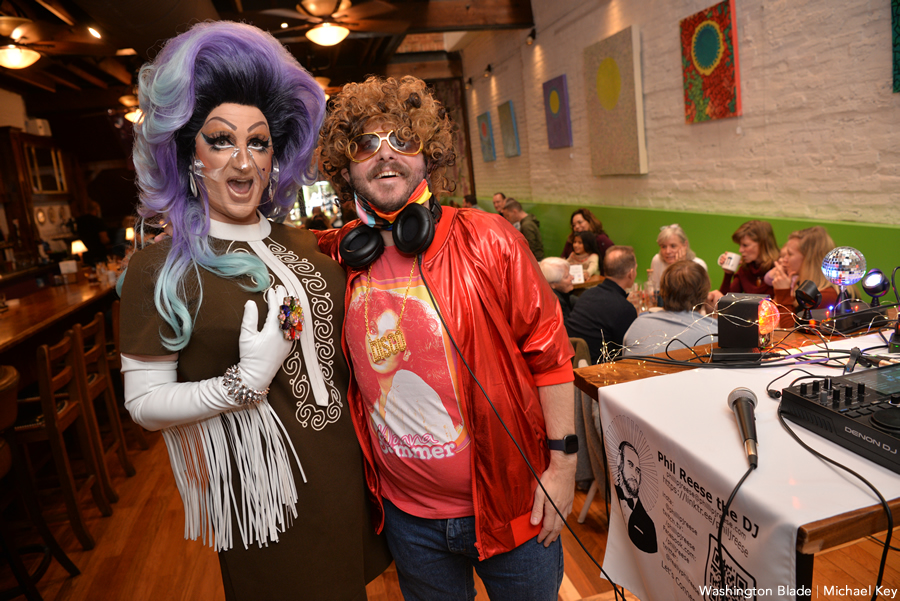 Sunday, Oct. 2
10 a.m. – 3 p.m.
Crazy Aunt Helen's
713 8th Street, S.E.
Website
Join Tara Hoot and DJ Phil Reese for treats, toons and twirls at Crazy Aunt Helen's Broadway Brunch on Sunday.
---
PHOTOS: Virginia Pridefest
Richmond LGBTQ celebration held on Brown's Island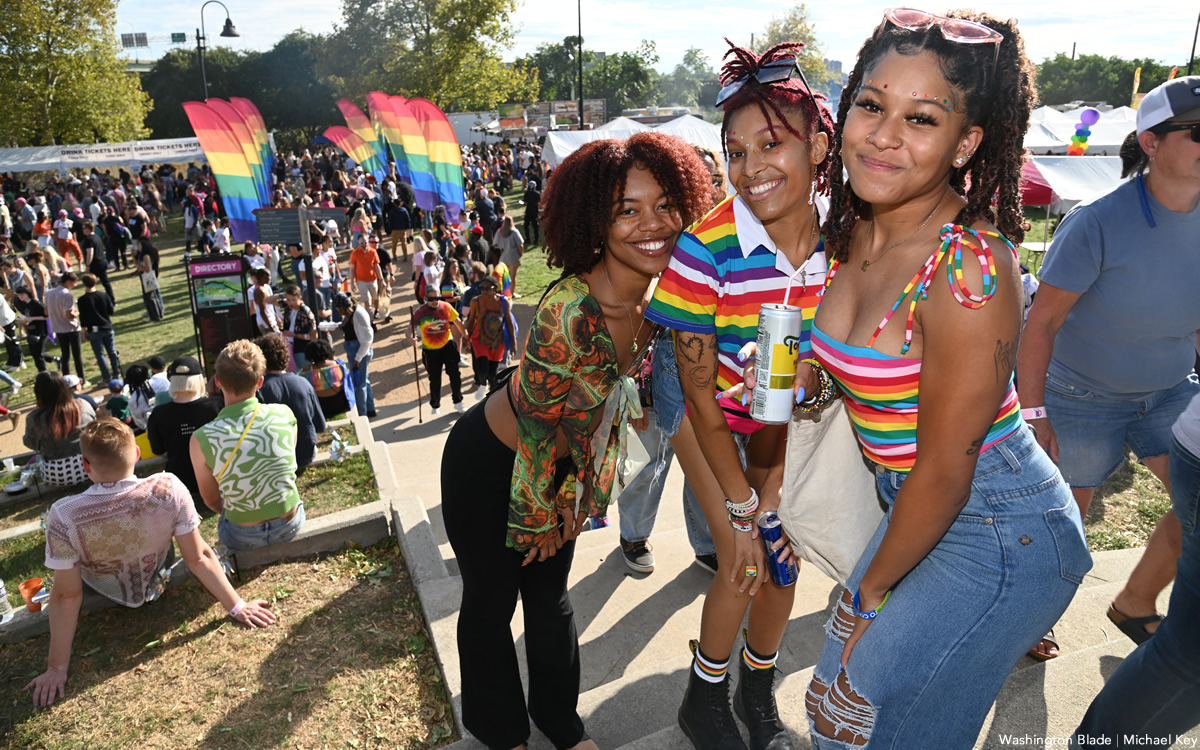 The 2022 Virginia Pridefest was held on Brown's Island in Richmond, Va. on Saturday, Sept. 24.
(Washington Blade photos by Michael Key)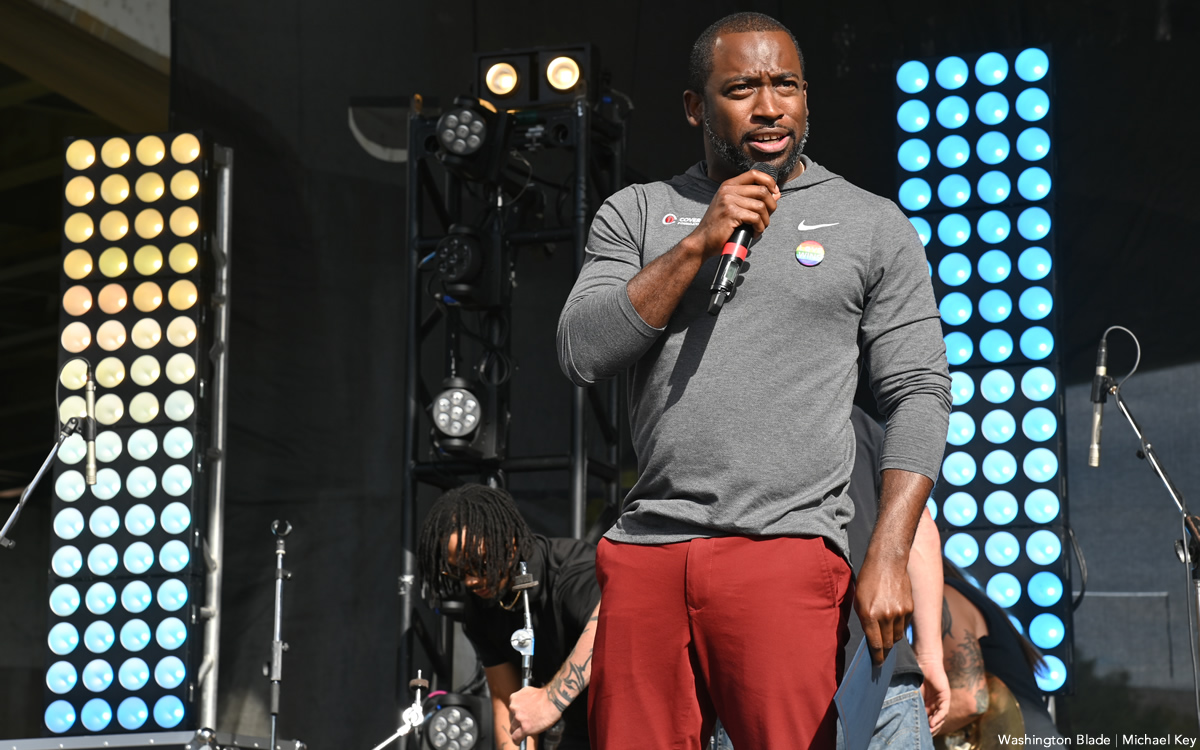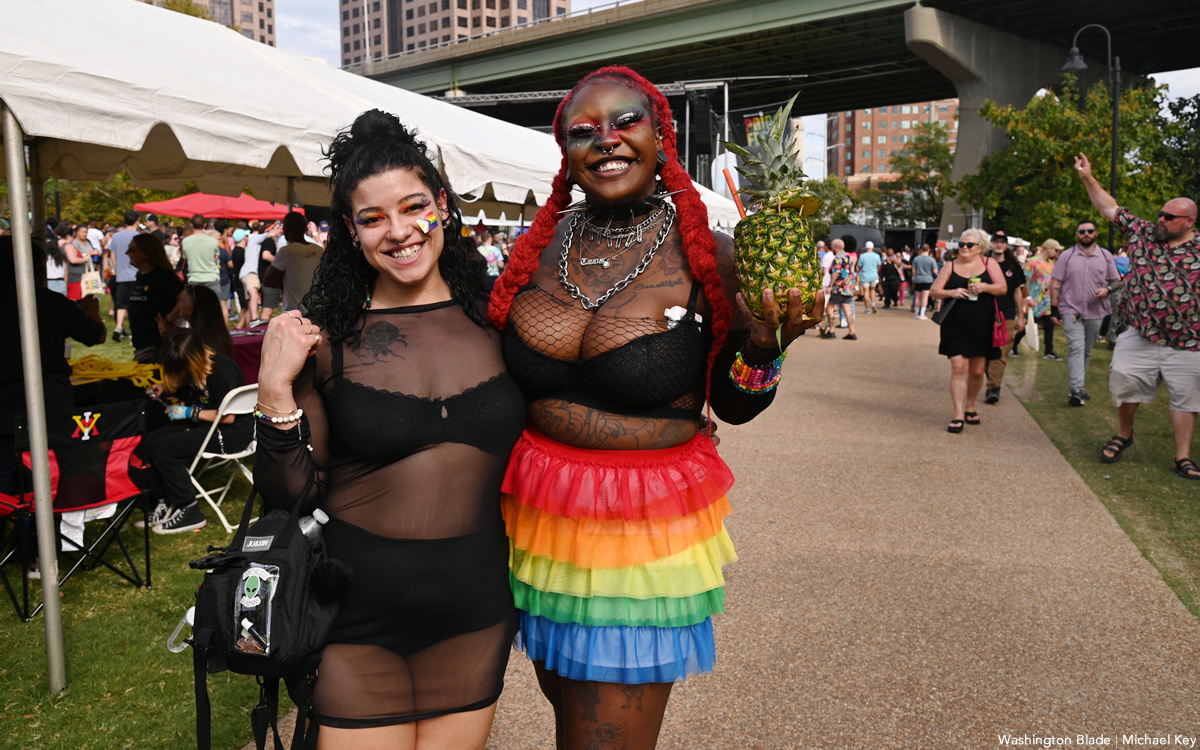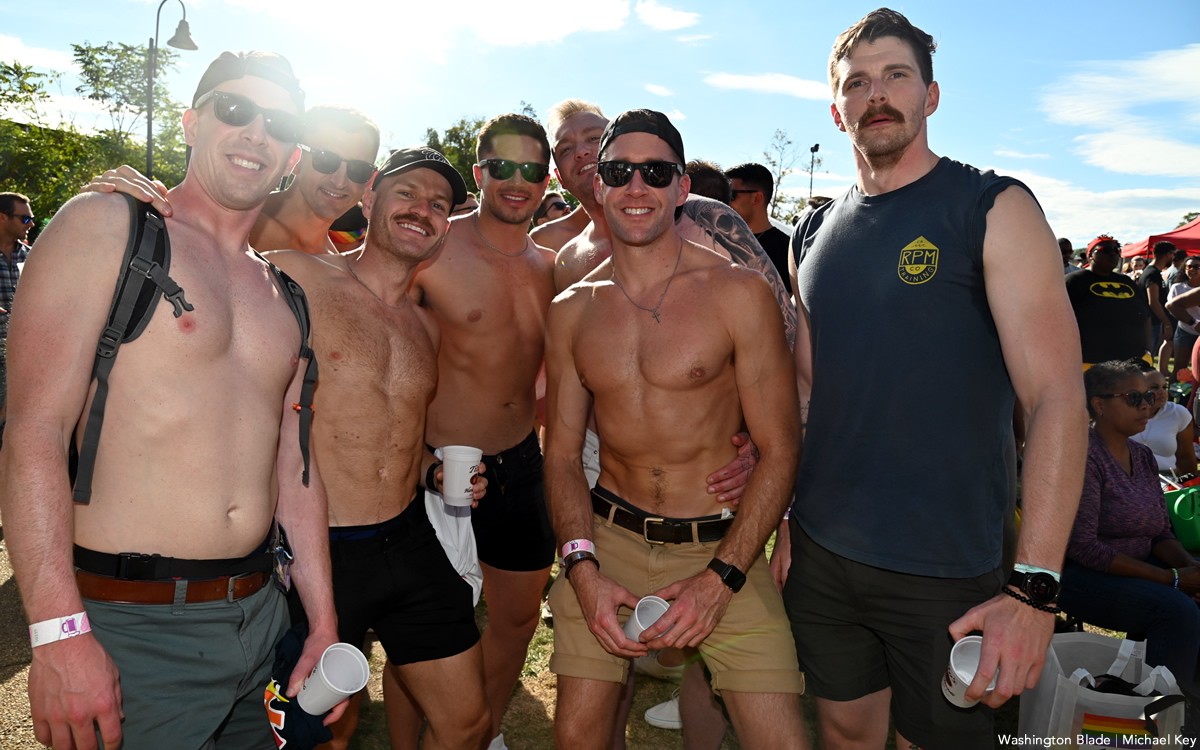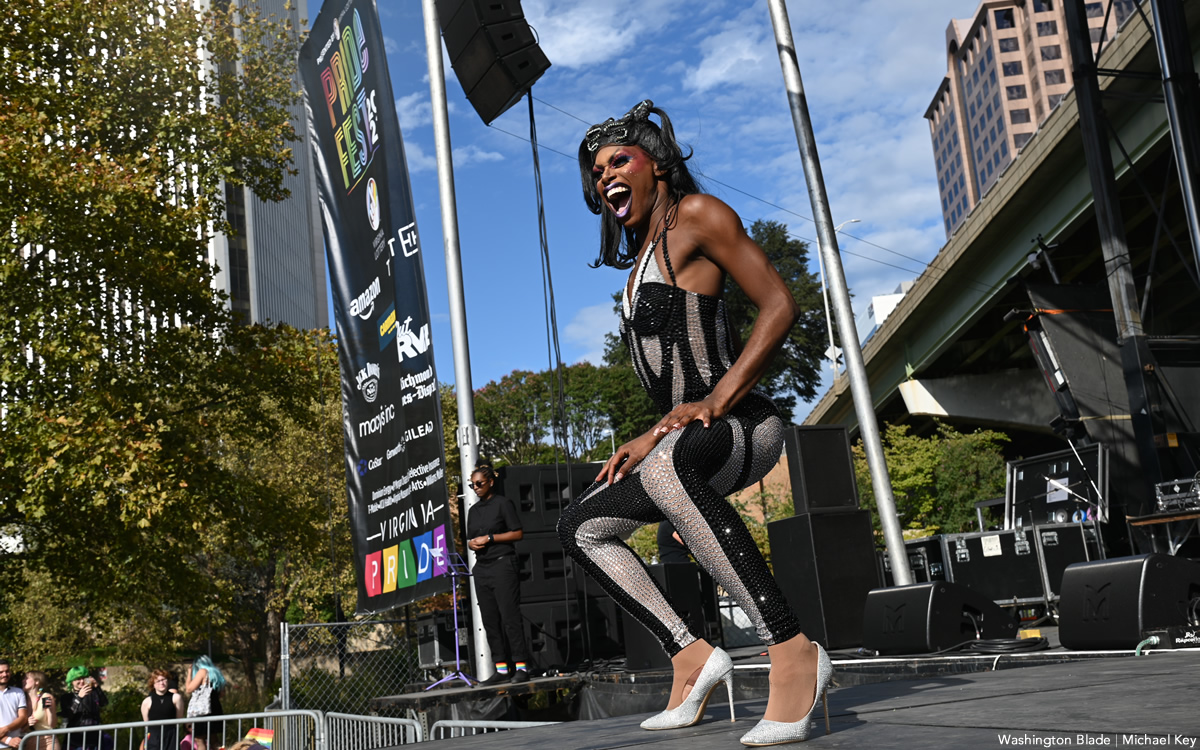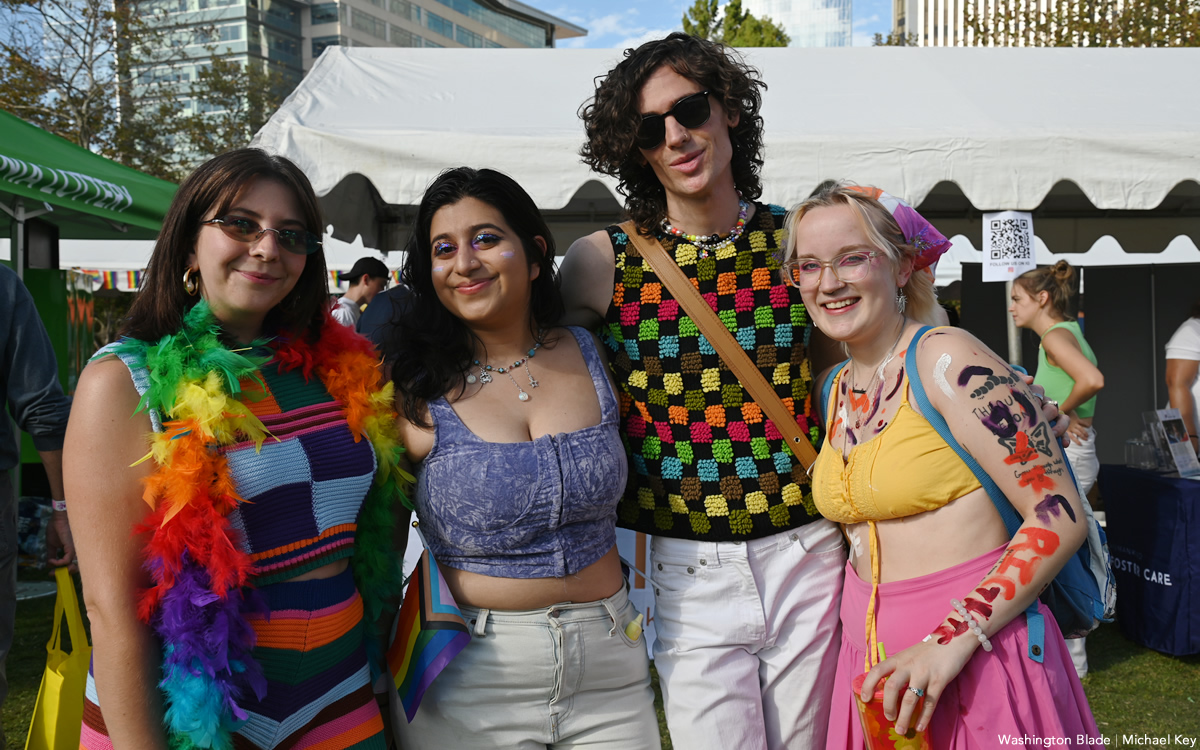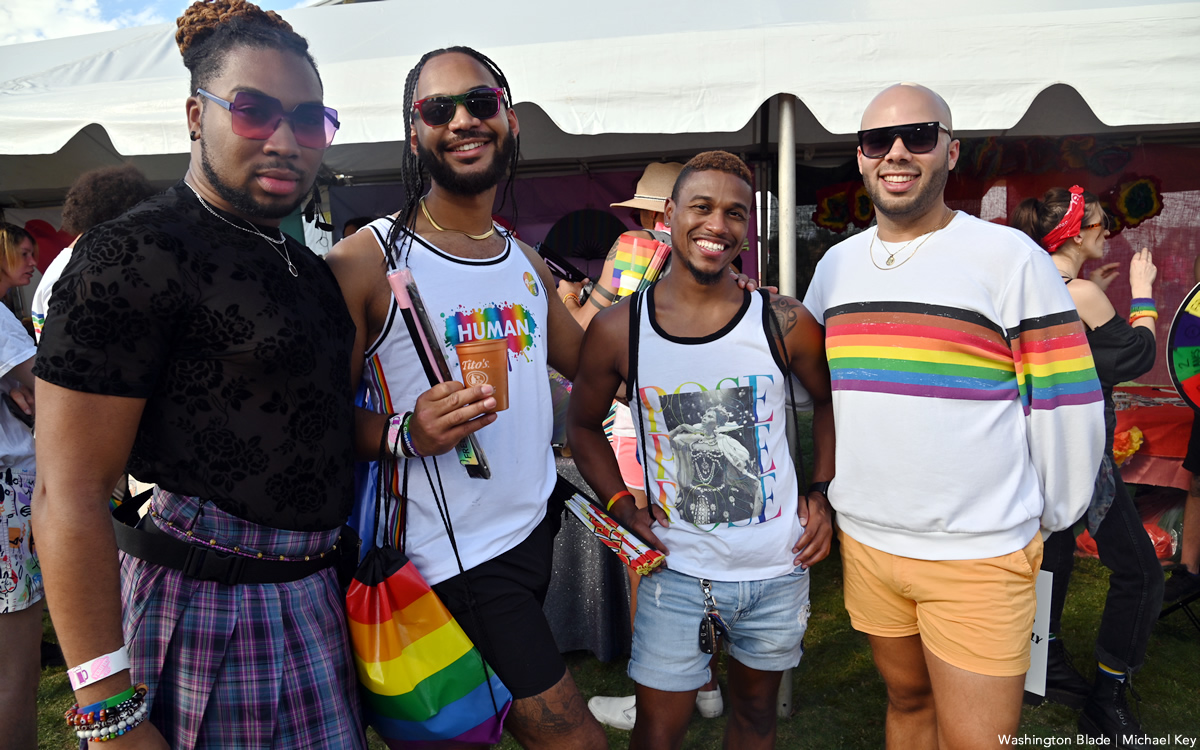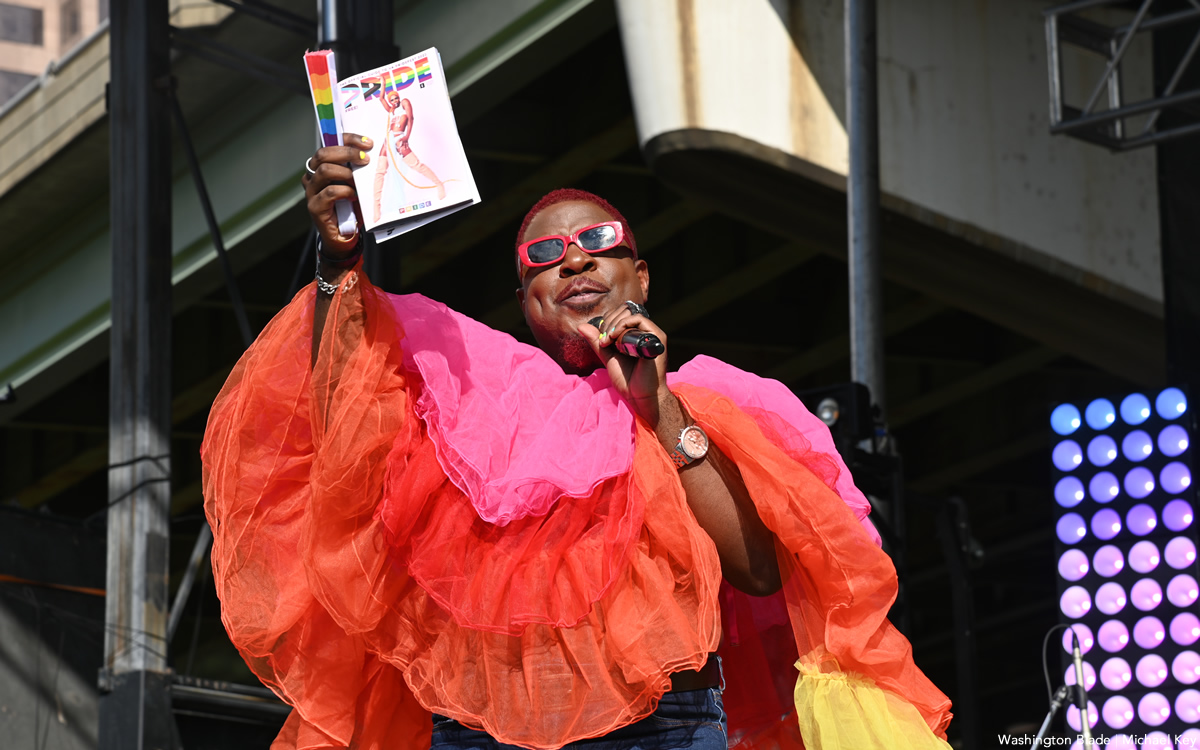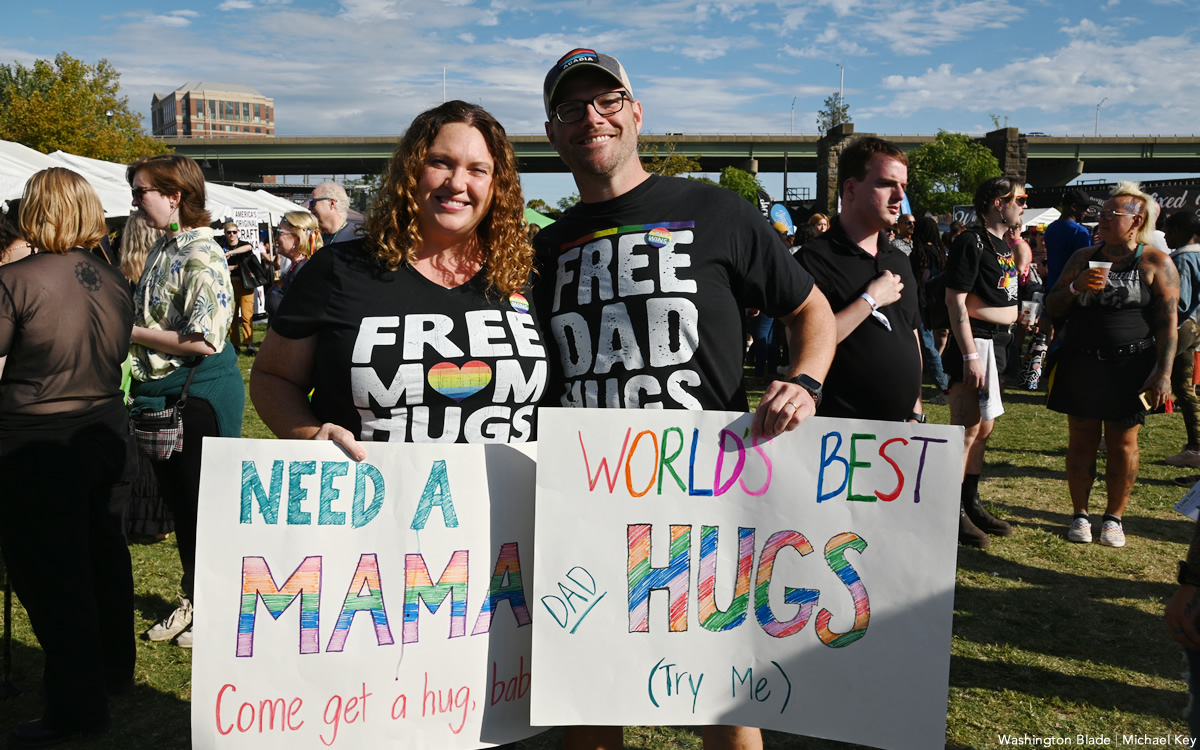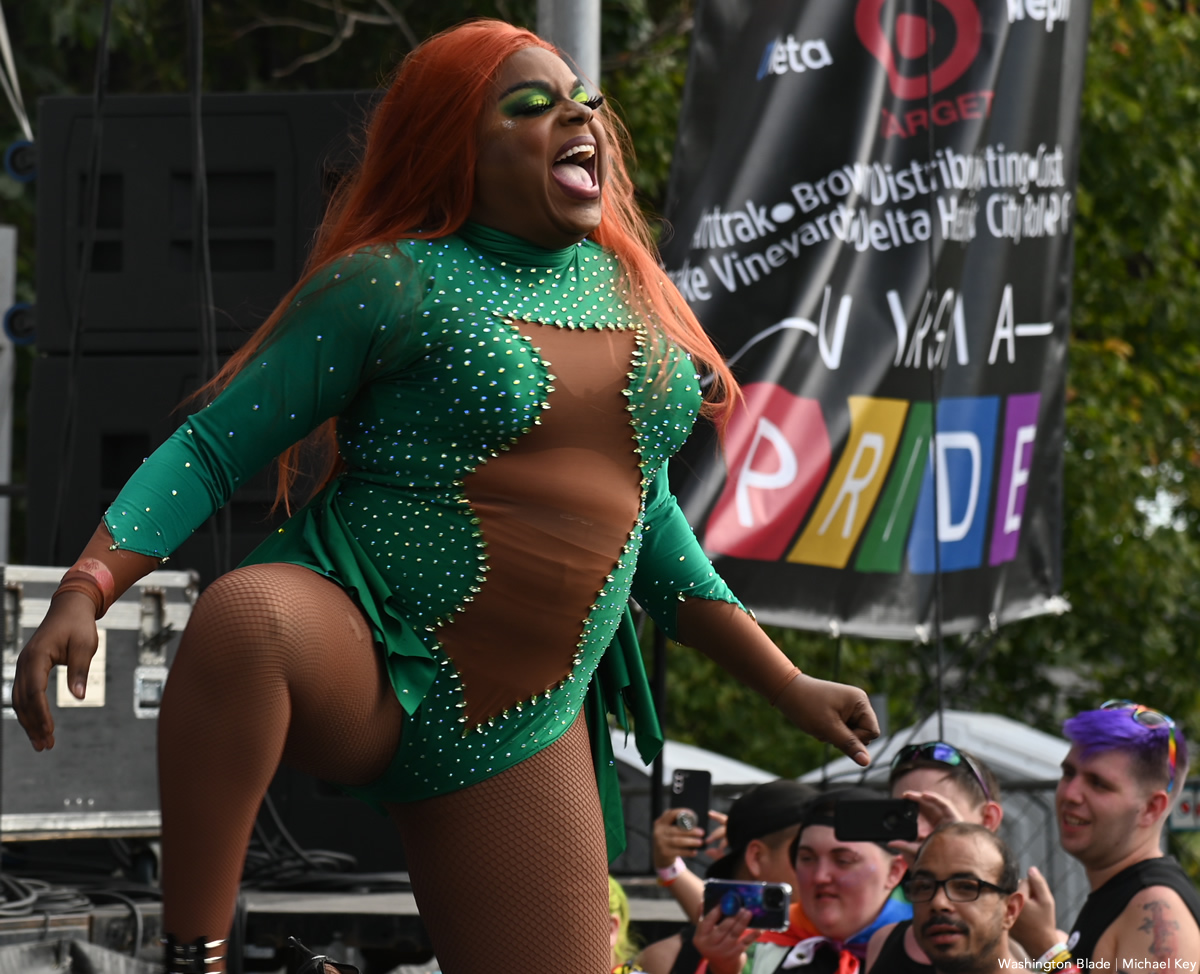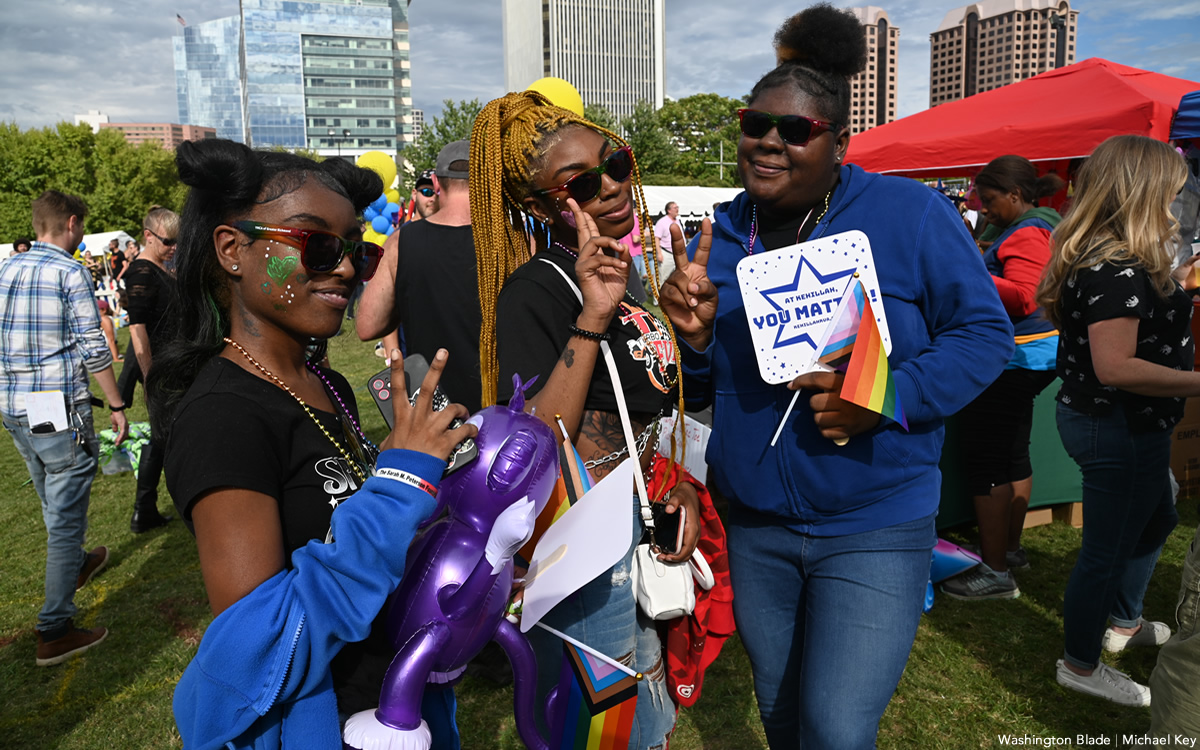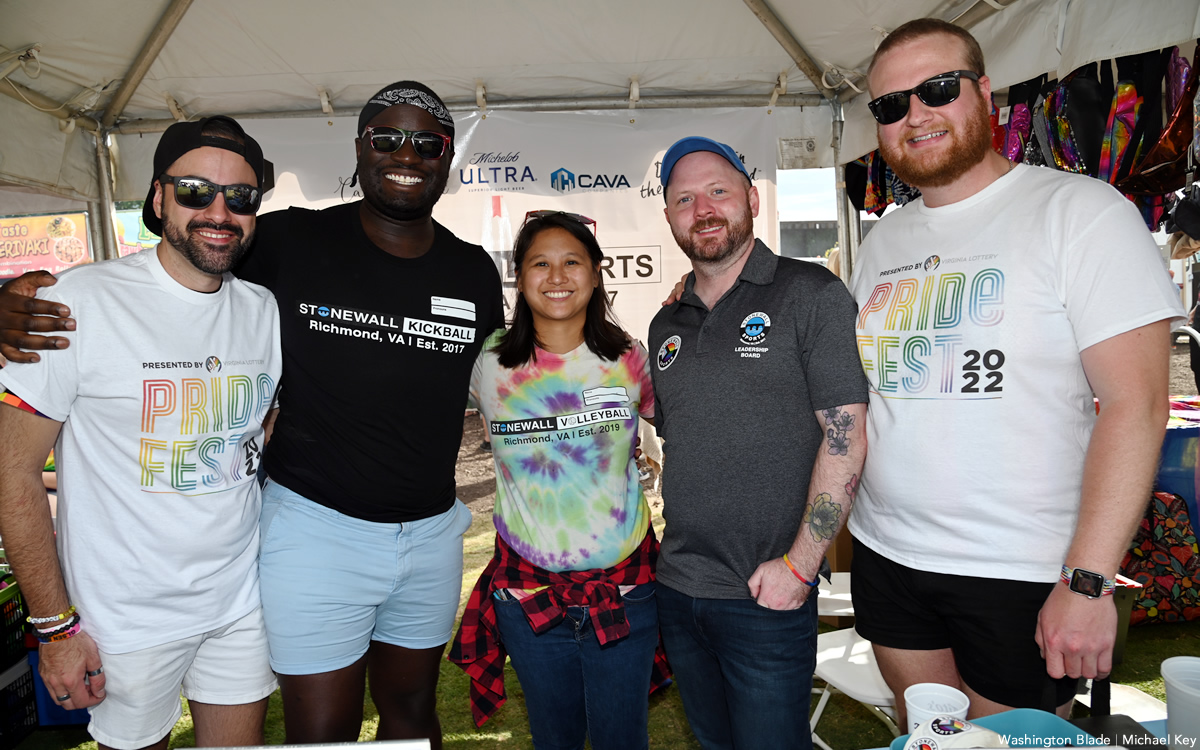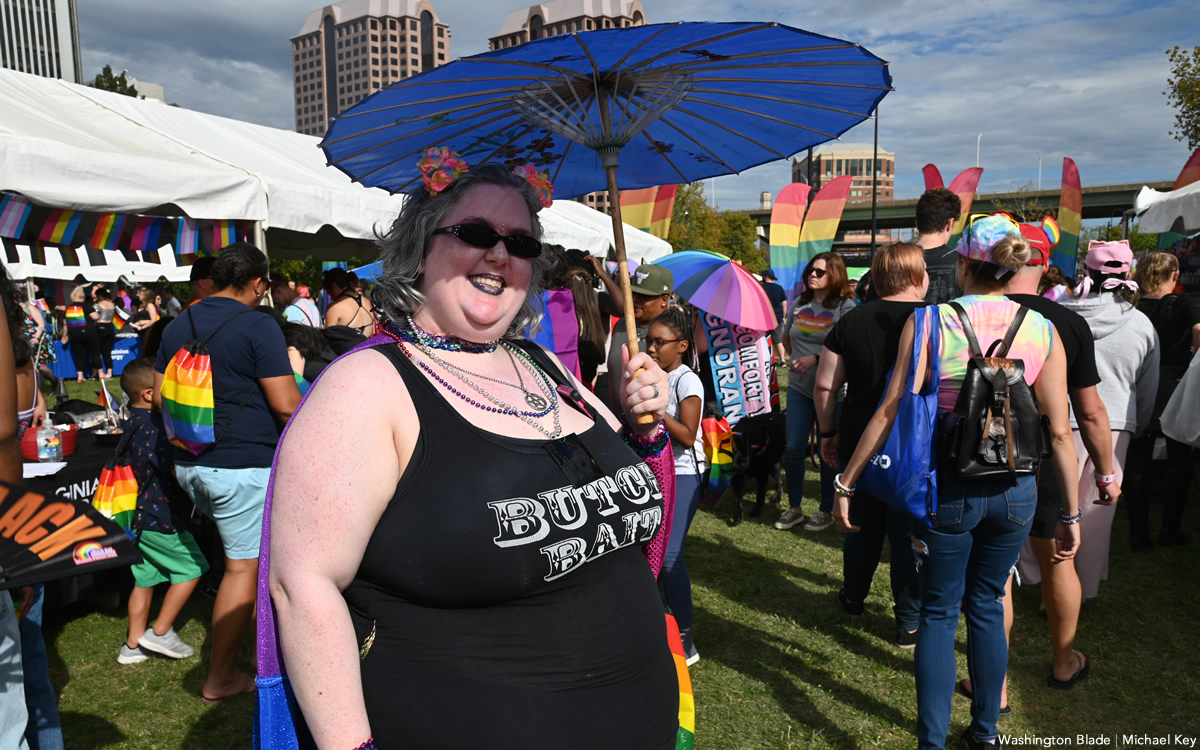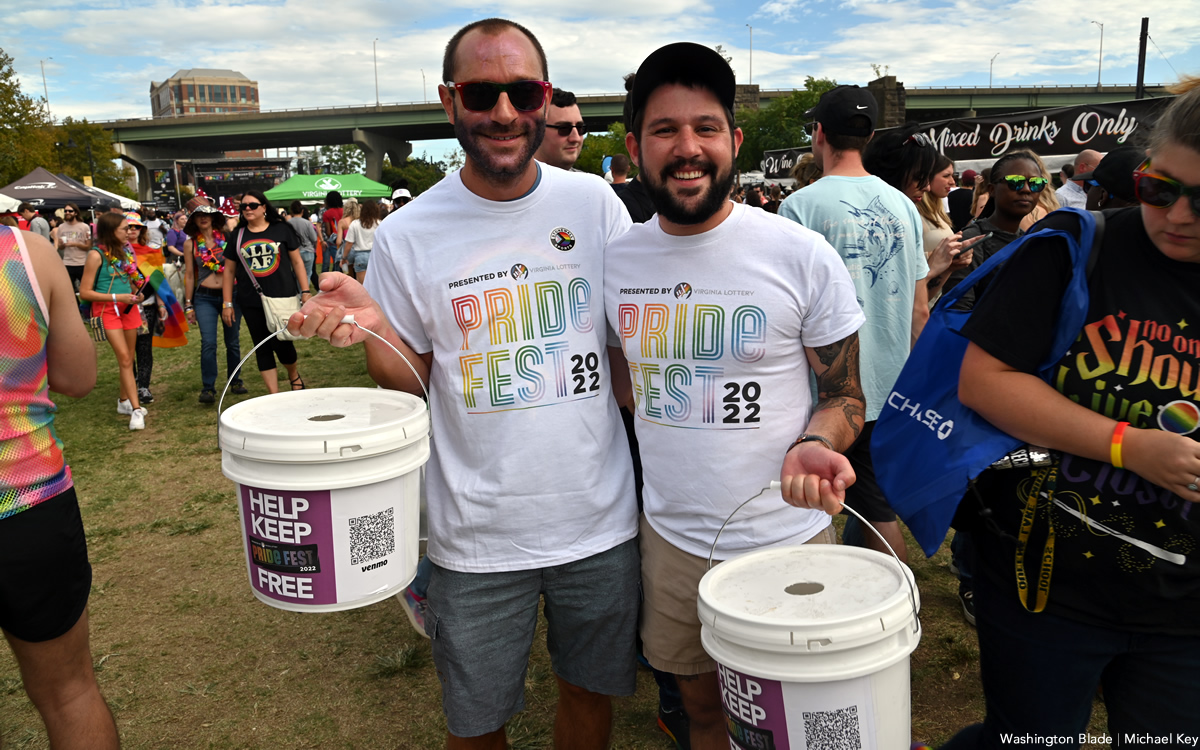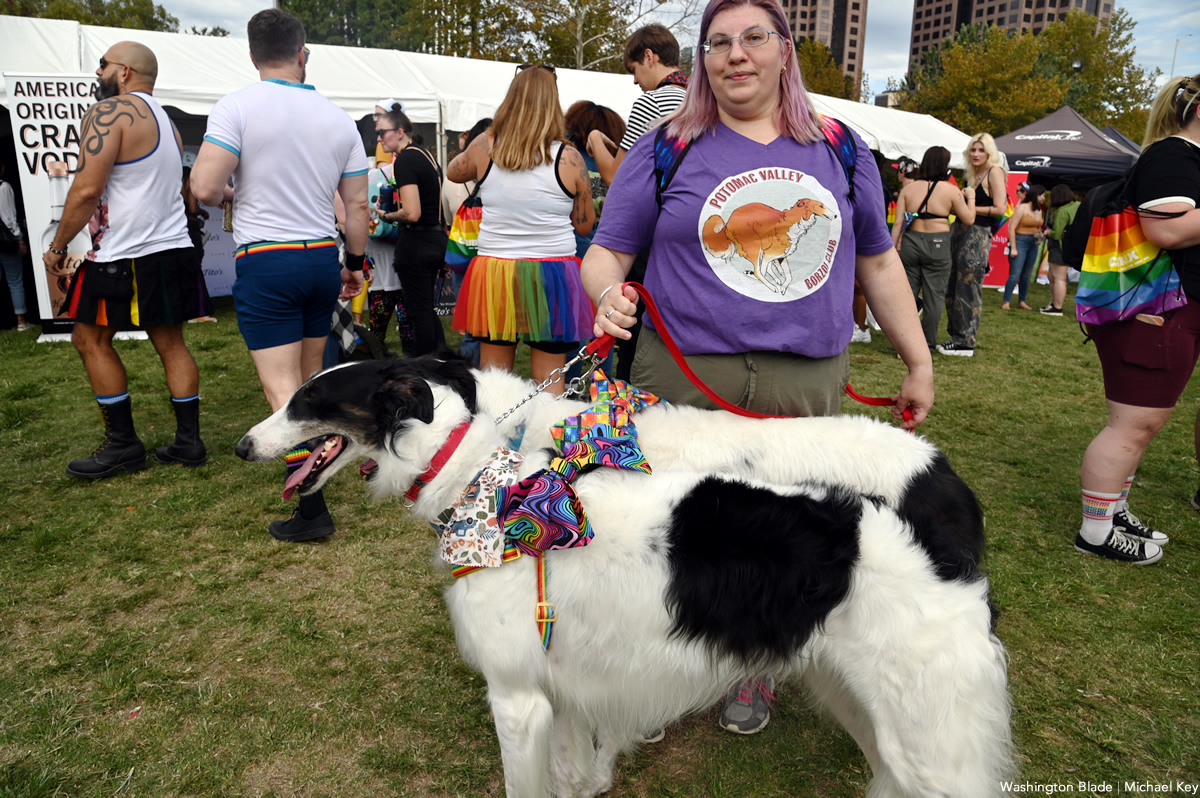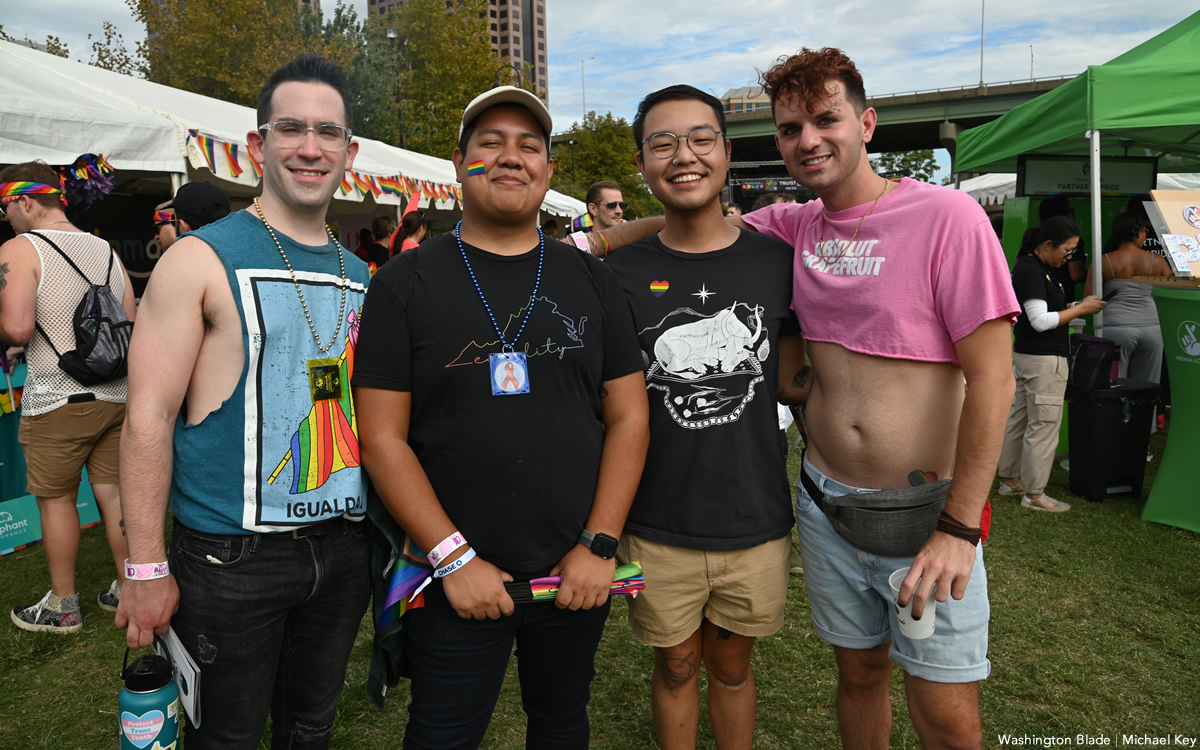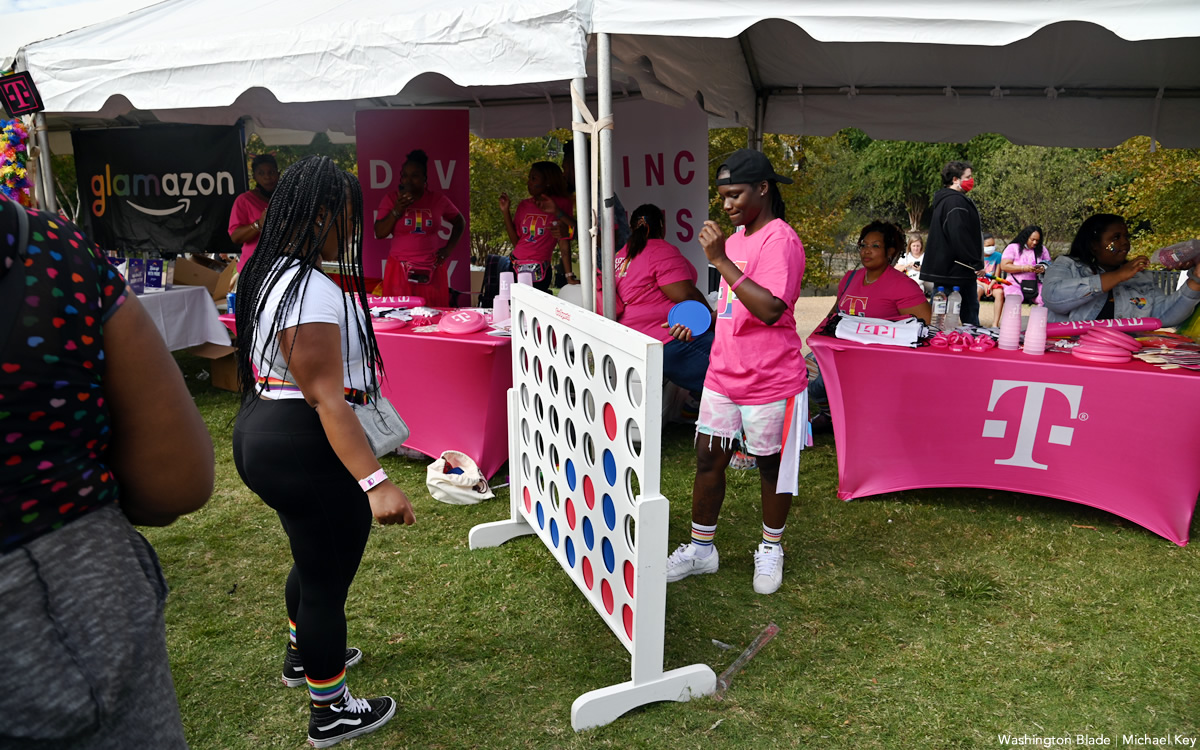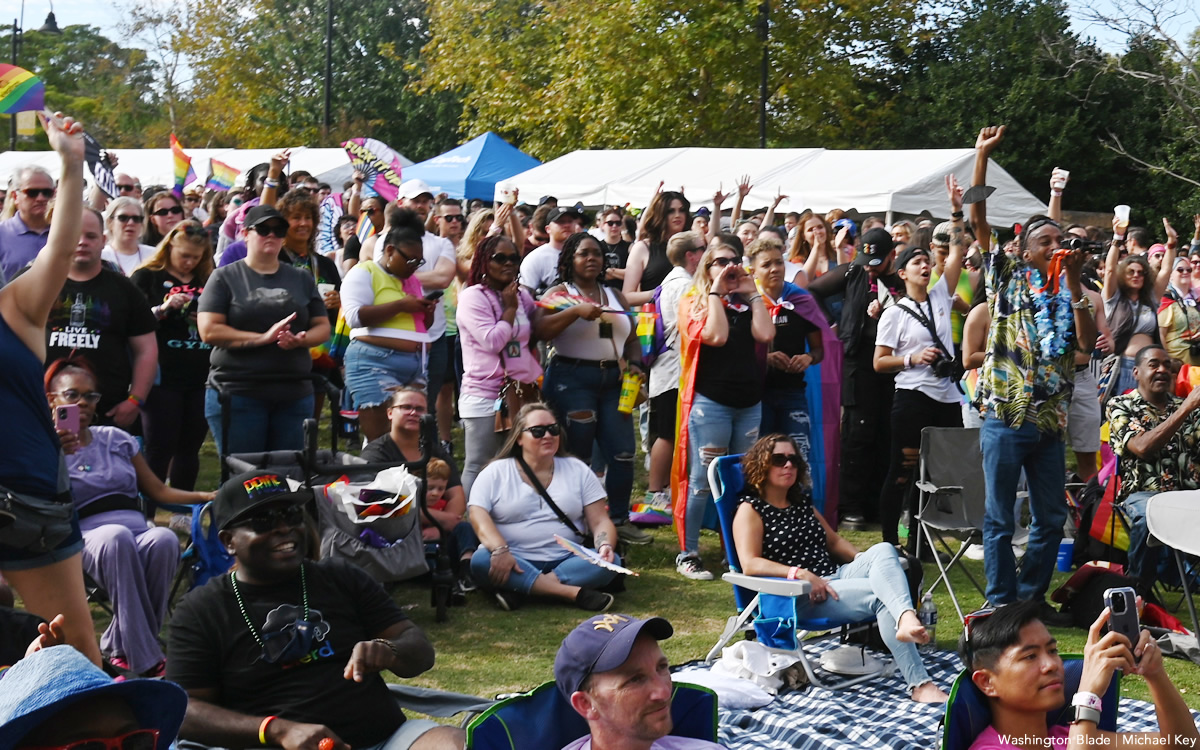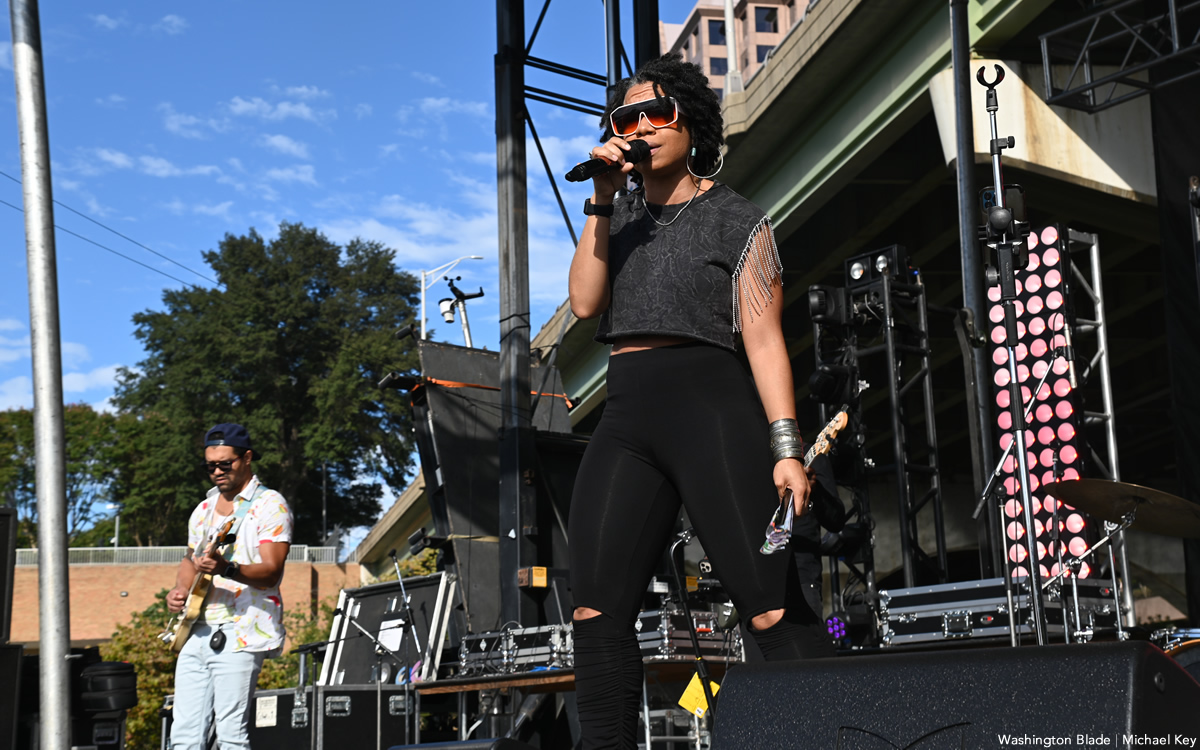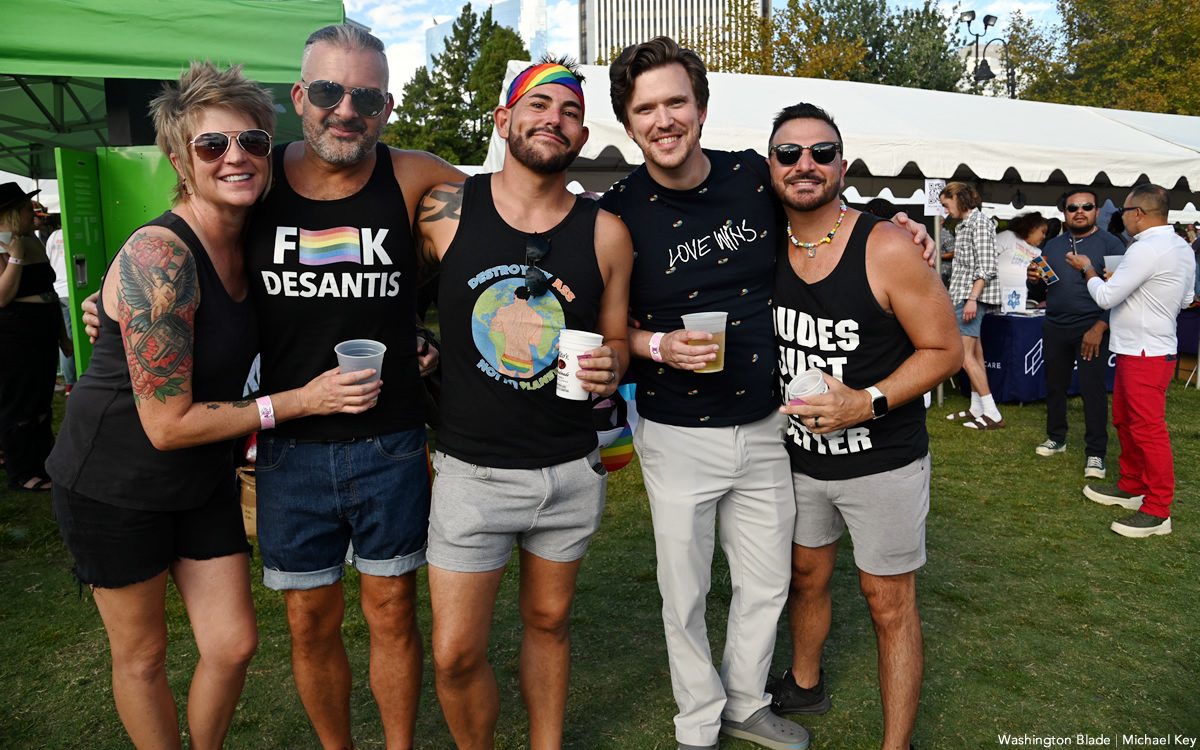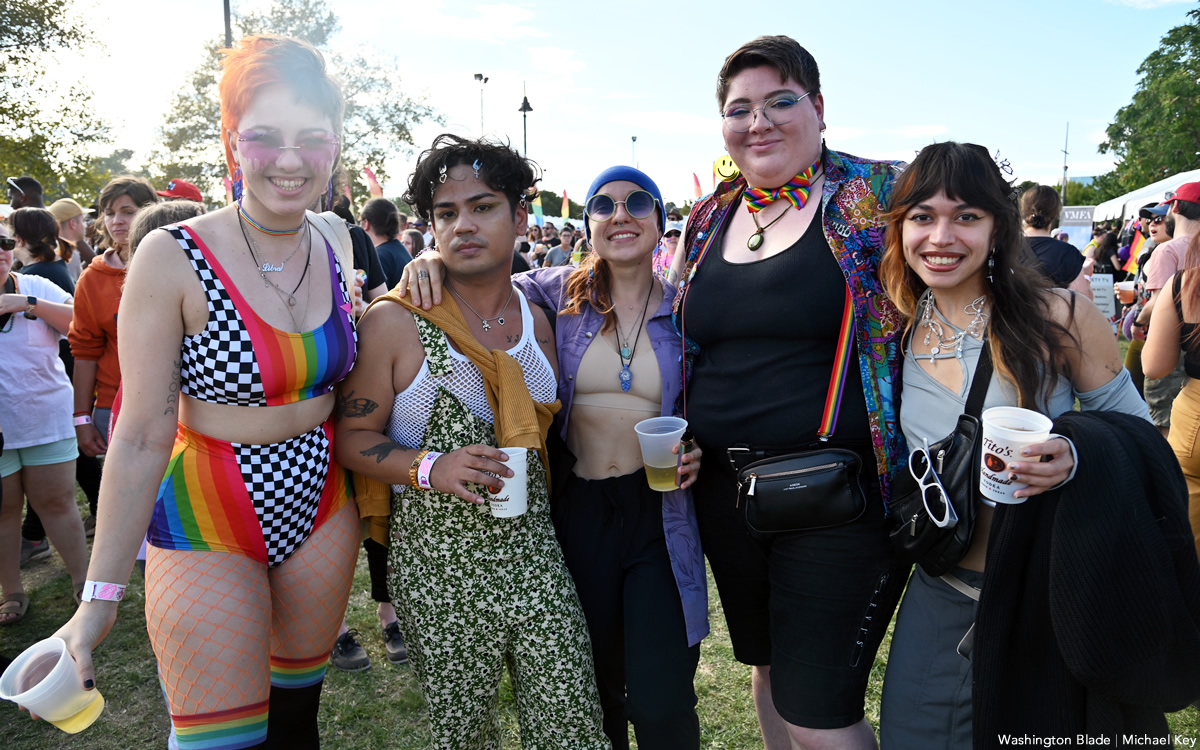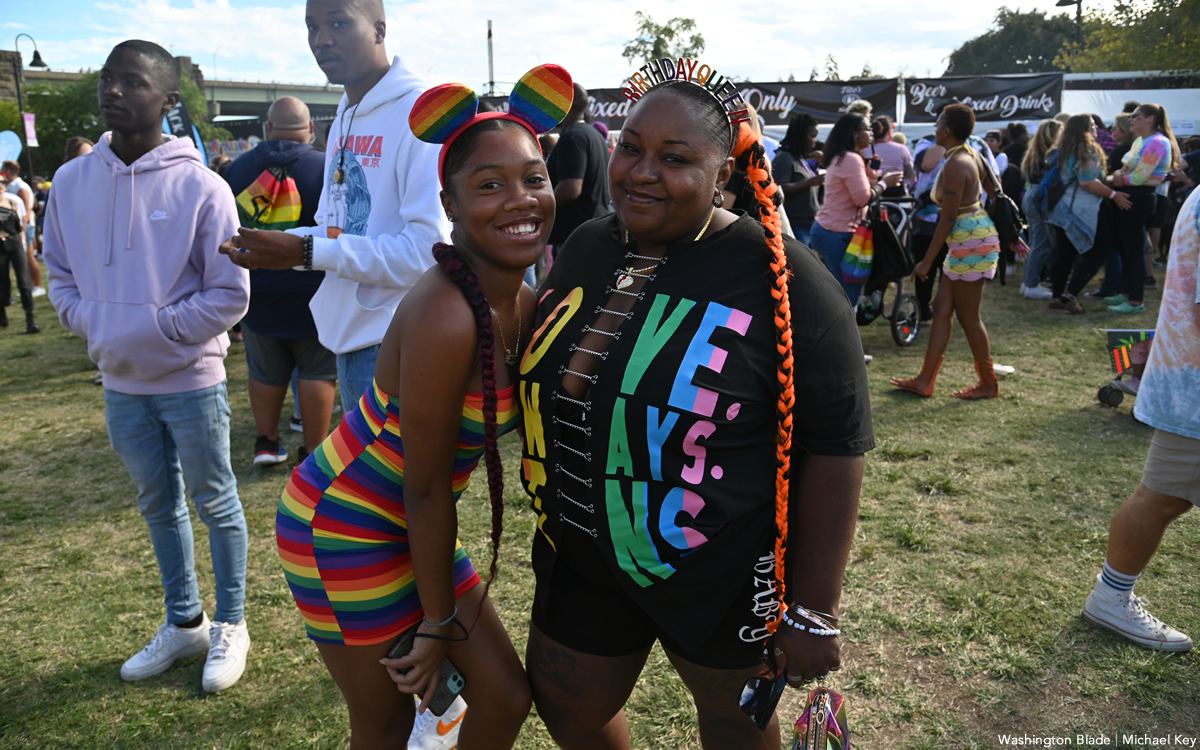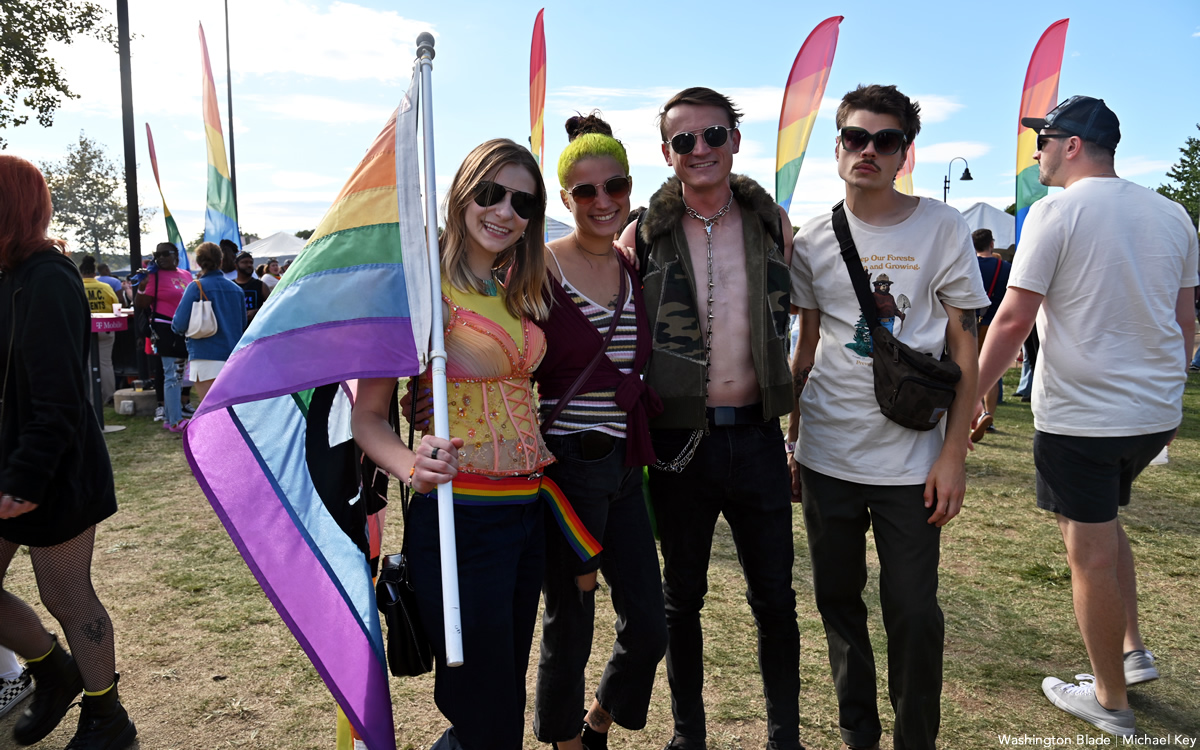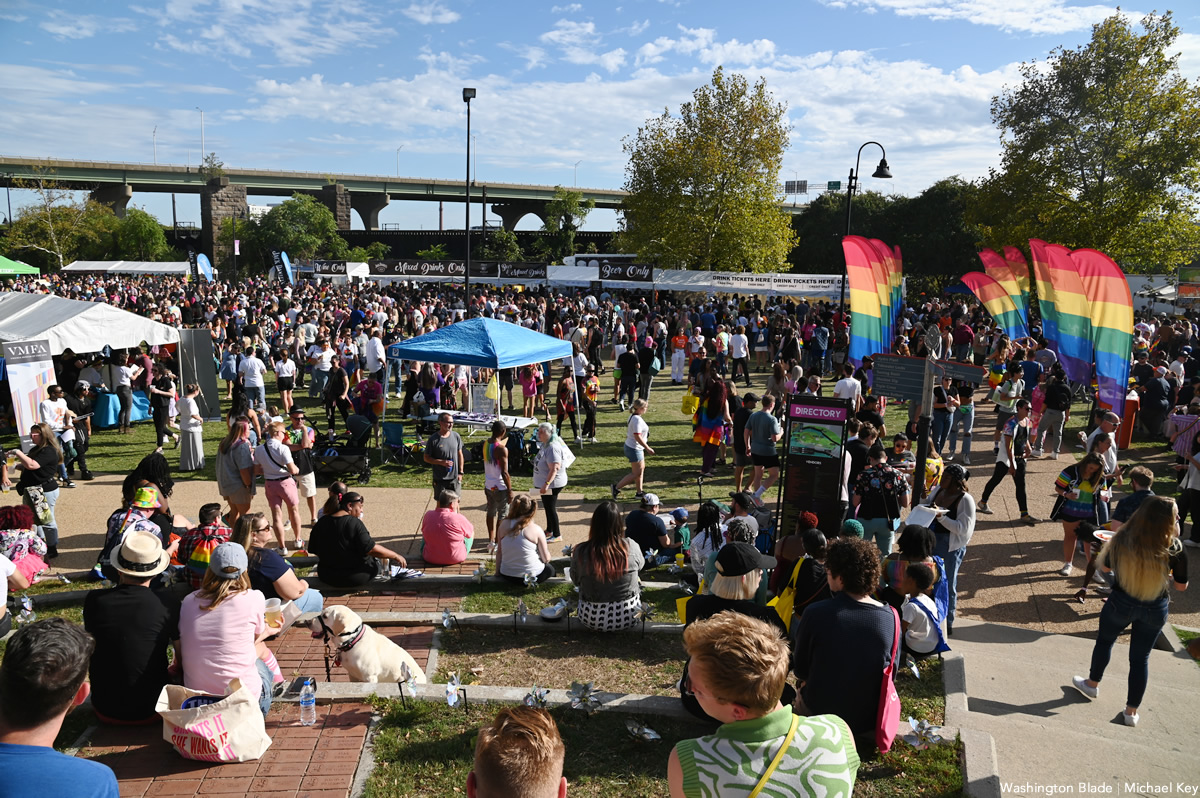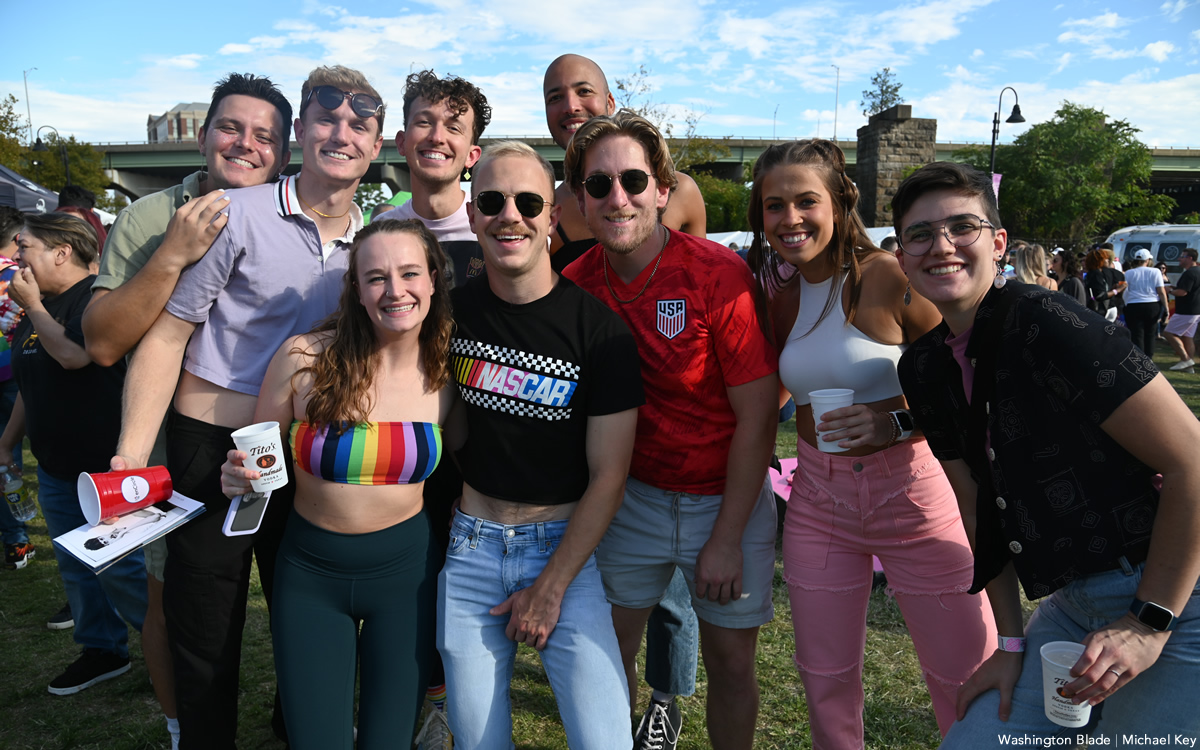 PHOTOS: SMYAL Fall Brunch
25th annual event raises money for LGBTQ youth services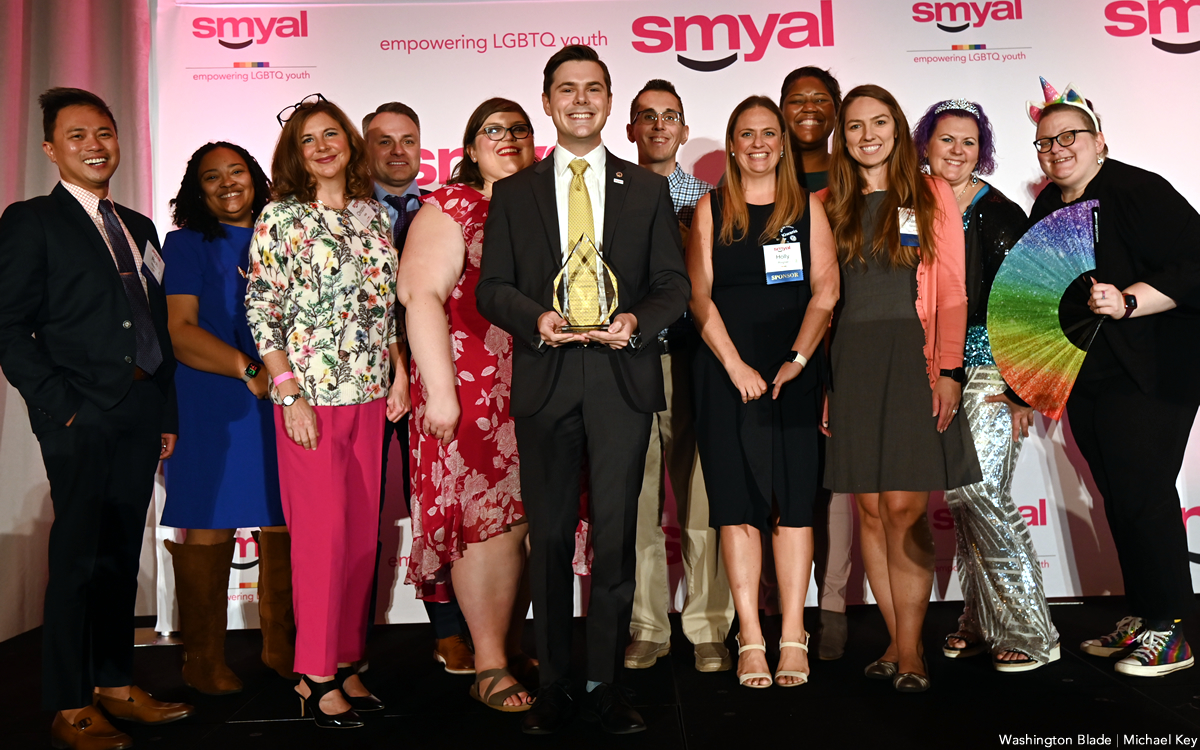 The 25th annual SMYAL Fall Brunch was held at the Marriott Marquis on Saturday, Sept. 24. SMYAL, Supporting and Mentoring Youth Advocates and Leaders, is a D.C.-area LGBTQ youth services organization.
(Washington Blade photos by Michael Key)