Gays galore
LGBT storylines, actors, characters and hosts pepper fall TV season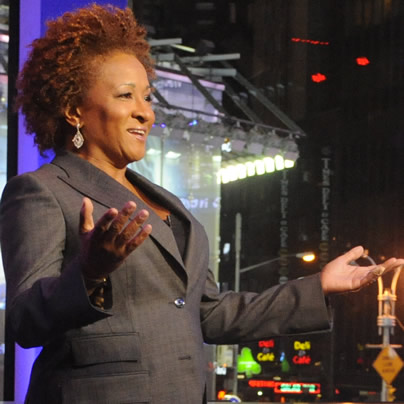 Many summer series are wrapping up just in time for the fall series to premiere.
Perennial favorite "Glee," started its fourth season on a new night, Thursday, with a few new faces and most of the original cast, including Blaine, Kurt, Brittany and Santana, Lima, Ohio's resident gays. This season will include another Britney Spears tribute episode and some big guest stars such as Kate Hudson and Sarah Jessica Parker. The show will air Thursdays at 9 p.m. on Fox.
Ryan Murphy will be pretty busy this season. His new series, "The New Normal" started Tuesday at 9:30 p.m. on NBC. The show revolves around a single mother, her mother and daughter, and the gay couple, played by "The Hangover's" Justin Bartha and Broadway's Andrew Rannells, for whom she is acting as surrogate.
Another returning series is "Grey's Anatomy." When the eighth season ended, Callie Torres was at Seattle Grace, unaware her wife, Arizona Robbins, and others, including the father of her baby, had been in a plane crash on their way to another hospital. The ninth season premieres on ABC Sep. 27 at 9 p.m.
"Dancing with the Stars: All-Stars" premieres Sep. 24 at 8 p.m. featuring 13 returning contestants including boy band members Drew Lachey and Joey Fatone, Bristol Palin, Olympic gold medalist Shawn Johnson, actress Kirstie Alley and Pamela Anderson.
ABC also has the return of "Modern Family," starring Jesse Tyler Ferguson and Eric Stonestreet. It premieres on Sep. 26 at 9 p.m. and a new series, "Last Resort," starring Max Adler, best known as Dave Karofsky on "Glee."
Look for gay actor Jonathan Croff on the second season of STARZ series "Boss" with Kelsey Grammer. It run through Oct. 19.
ABC Family's "Pretty Little Liars" may have already aired its summer finale, but the series will have a special Halloween episode airing Oct. 23.
PBS is premiering "Love Free or Die" on Oct. 29 at 10 p.m. The documentary follows Gene Robinson, the first openly gay person to be elected bishop in the high church traditions of Christianity in 2003. He pushed for greater inclusion within his church and has become a standard bearer in the fight over the rights of LGBT people to receive full acceptance in church and state.
CBS's "The Big Bang Theory," starring out actor Jim Parsons, premieres Sep. 27 at 8 p.m. and "How I Met Your Mother," starring Neil Patrick Harris and Alyson Hannigan, returns Sept. 24.
On the same network, "The Good Wife," featuring Alan Cumming and bisexual character Kalinda, premieres Sept. 30 at 9 p.m.  There will also be some big-name guest stars this season including Nathan Lane and Kristin Chenoweth, who will be returning after suffering a head injury last time she was on set.
Wanda Sykes has a new special, or actually, specials, "NewNowNext Vote with Wanda Sykes" for Logo, which premiered Monday at 10 p.m. The second special is slated to air Nov. 5, at 10:30 p.m. The specials will touch on topics such as gay marriage, Supreme Court appointments, the economy and health care. The first special included guest panelists Barney Frank, Thomas Roberts, Joe Solmonese and more.
The second season of "Be Good Johnny Weir" will return to Logo Sept. 17 at 10 p.m. This season is said to dive more into the gay figure skater's work and personal life as well as show him branching out into various entertainment endeavors including releasing his first single, publishing a book and more.
The cable station will also be starting a new documentary series, "What!? Logo Documentaries" kicking off with the world premiere of "Loving Large" on Oct. 2 at 10 p.m. The series will also feature the Logo premieres of "Pedigree Dogs Exposed" and "The Most Hated Family in American" and the U.S. premieres of "Pink Ribbons, Inc.," and "Super Tiny Animals."
Bravo's "The Real Housewives of Miami" premiere Thursday and will air weekly at 9 p.m. The show will feature returning housewives Lea Black, Adriana de Moura and Marysol Patton and newcomers Lisa Hochstein, Joanna Krupa, Ana Quincoces and Karent Sierra. Alexia Echevarria will also be returning in a recurring role.
Look for "The Girl" on HBO on Oct. 20 at 9 p.m., a dramatization of the sometimes-tense relationship between Tippi Hedren and Alfred Hitchcock.
Several pop divas are slated for upcoming episodes of the rebooted VH1 show "Storytellers." Look for Taylor Swift on Nov. 11, Alicia Keys Nov. 12 and Pink Nov. 13 (all at 11 p.m.).
Don't forget all the talk shows featuring LGBT hosts. Ellen DeGeneres started the new season of her syndicate show on Monday. CBS's "The Talk" features Sara Gilbert as one of its five hosts along with Sharon Osborne. And of course the finally out Anderson Cooper as well.
Washington Spirit host largest halftime drag performance in NWSL history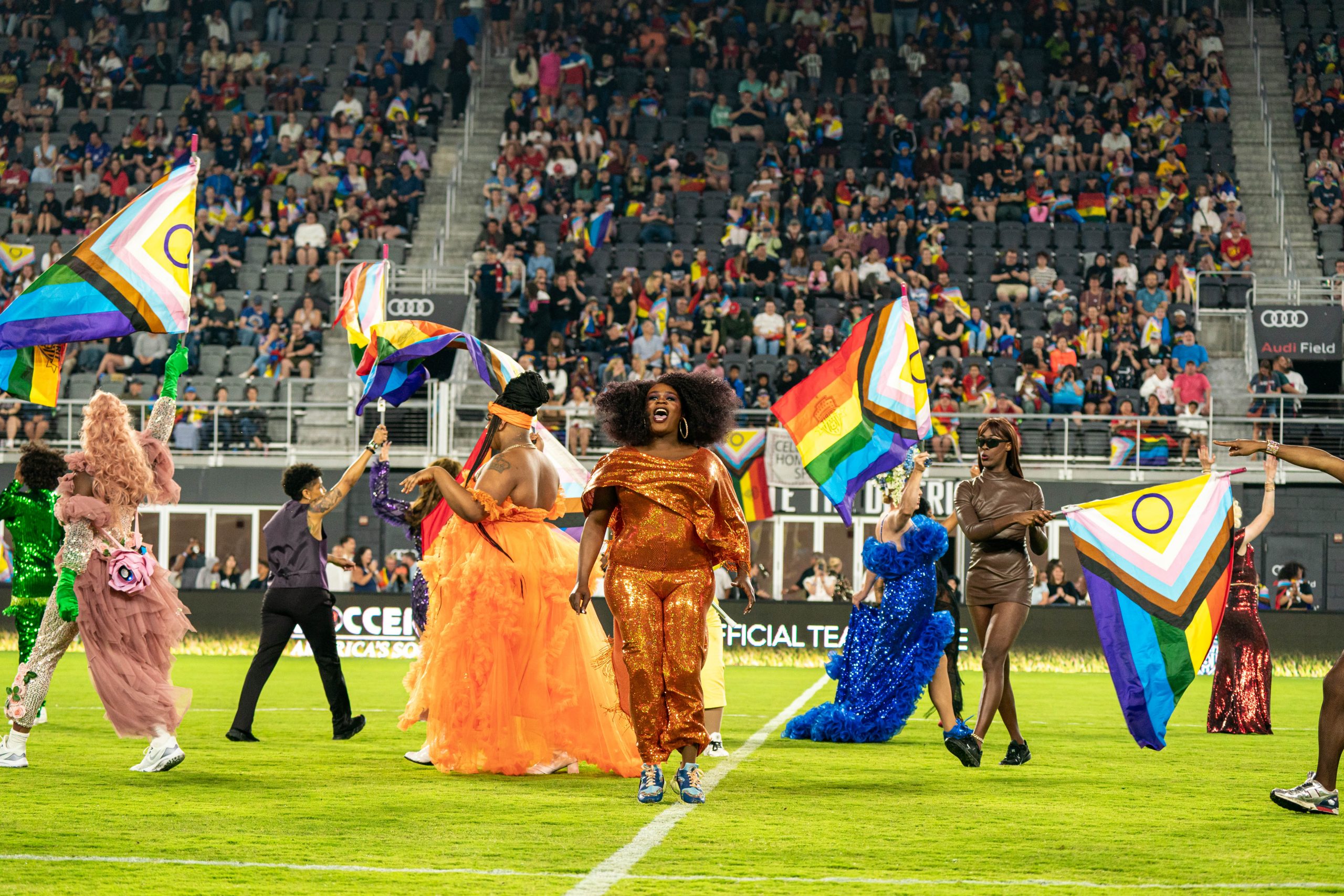 The Washington Spirit celebrated the LGBTQ+ community with the team's annual Pride Night at Audi Field this past Saturday. Highlighting that evening's Pride-themed festivities was a
halftime drag performance, featuring over a dozen drag performers from around the
DMV. It was the largest halftime drag performance in NWSL history.
Performers included: Shiqueeta Lee, KCByonce, Citrine the Queen, Elektra Gee, Kabuki Bukkake, Delila B. Lee, Capri Bloomingdale, Tara Ashleigh Austin, Gigi Couture, Dorsell Phinn, Tula, Twix the Drag Queen, Bootsy Omega, Princeza.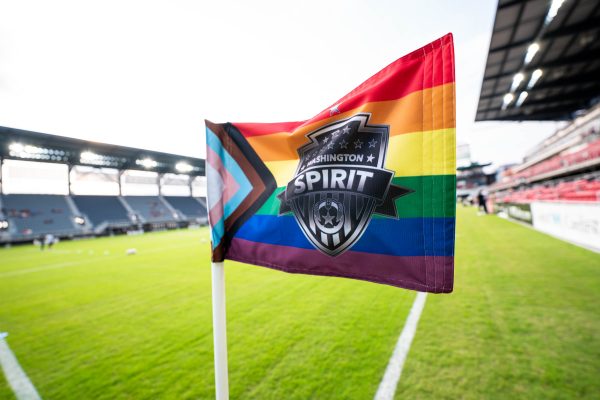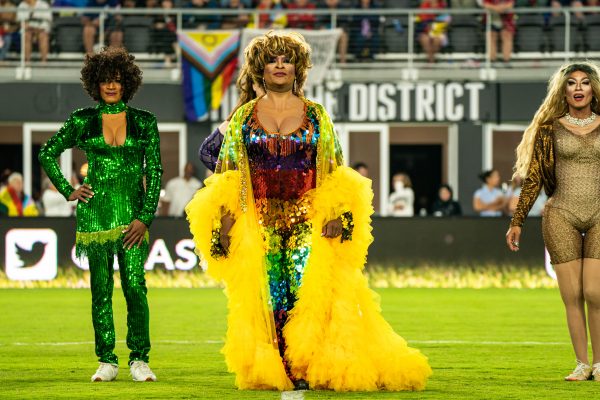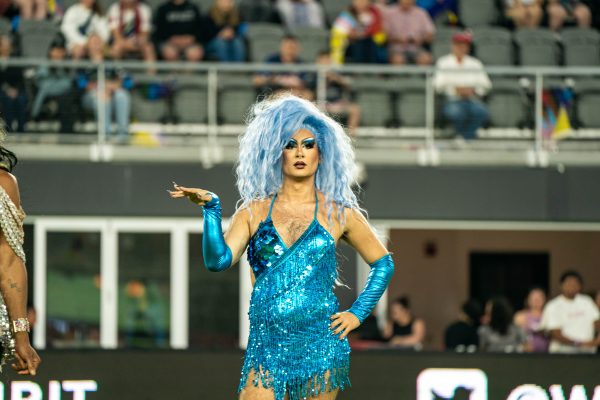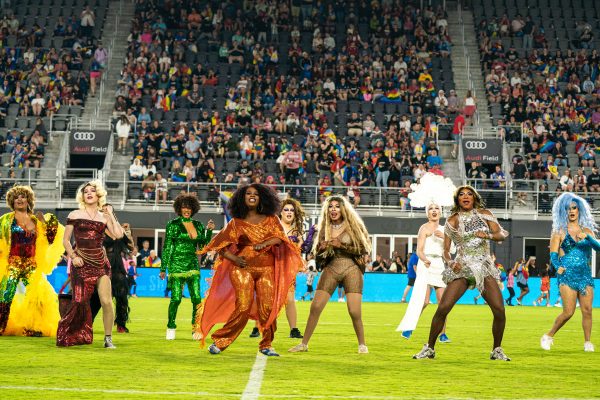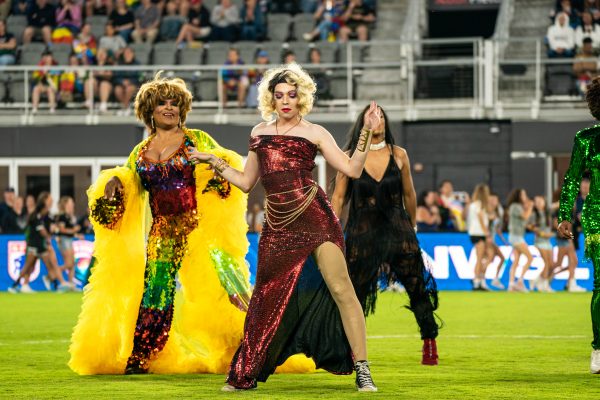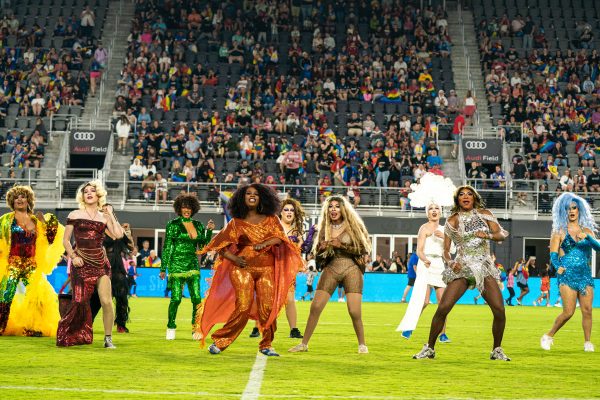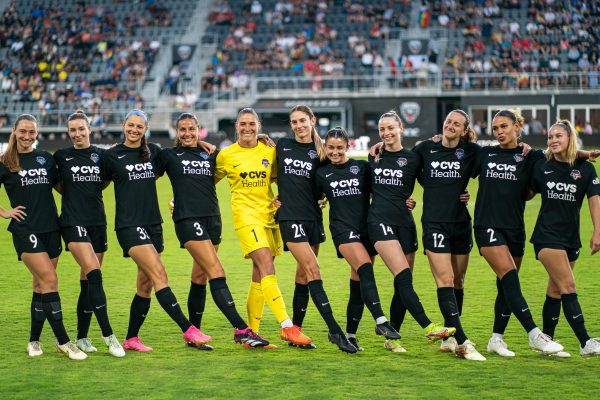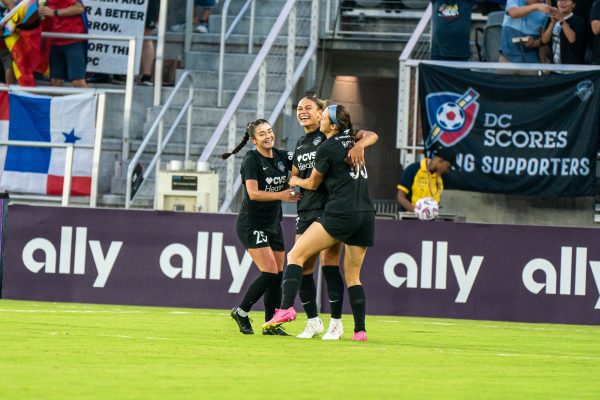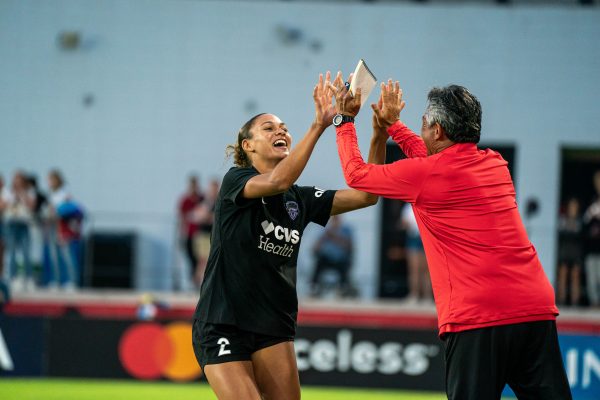 PHOTOS: Reston Pride
Annual LGBTQ celebration held at Lake Anne Plaza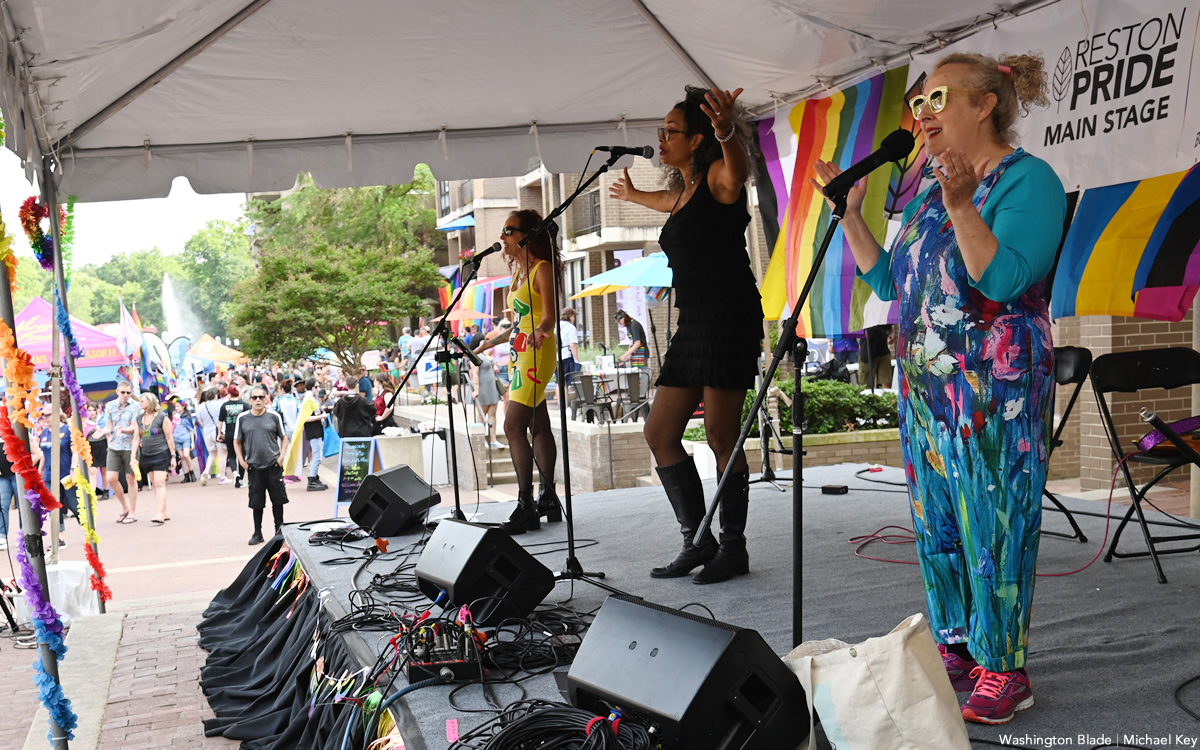 The 2023 Reston Pride Festival was held at Lake Anne Plaza in Reston, Va. on Saturday, June 3. The music group Betty was the headliner of the festival.
(Washington Blade photos by Michael Key)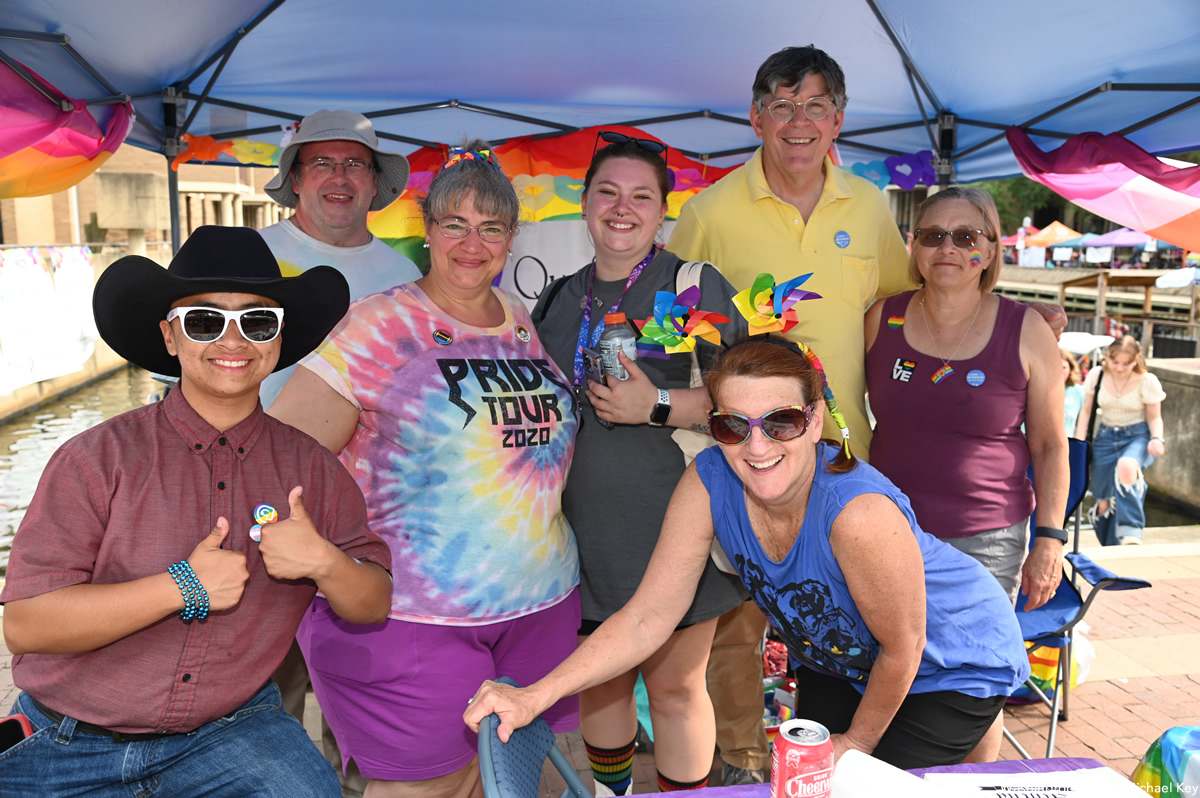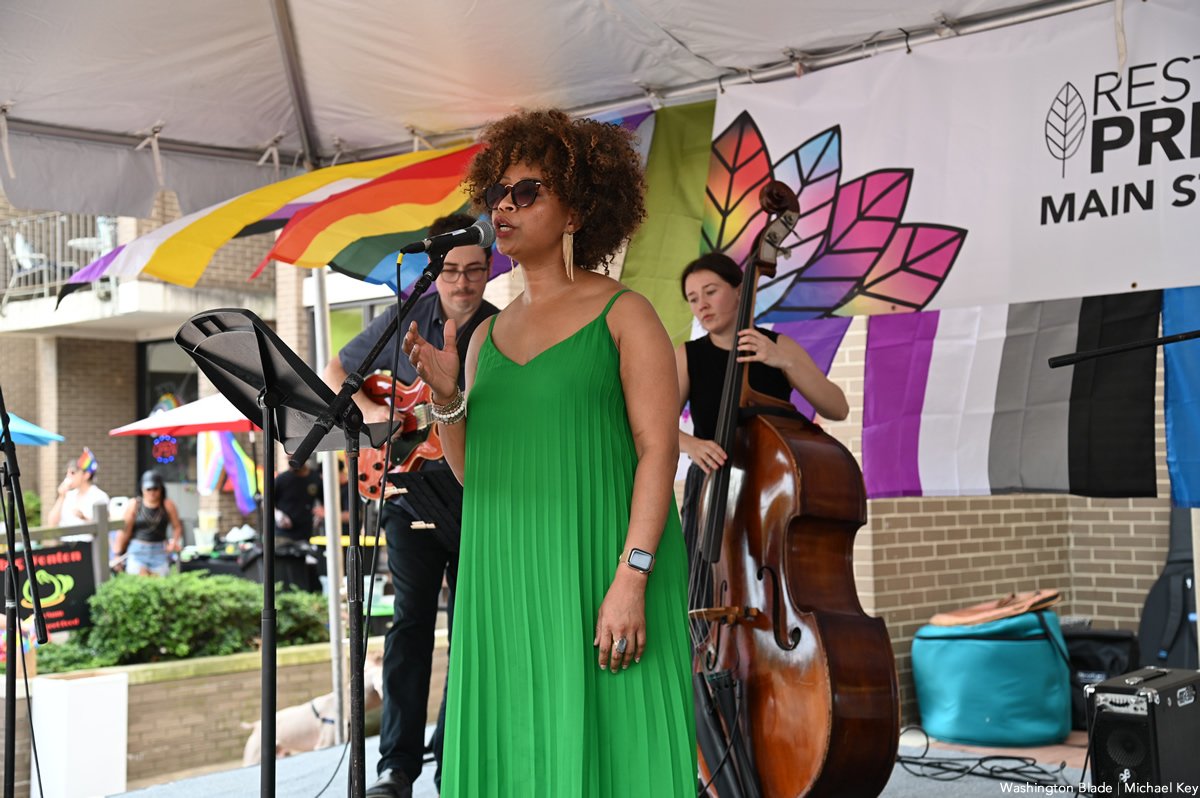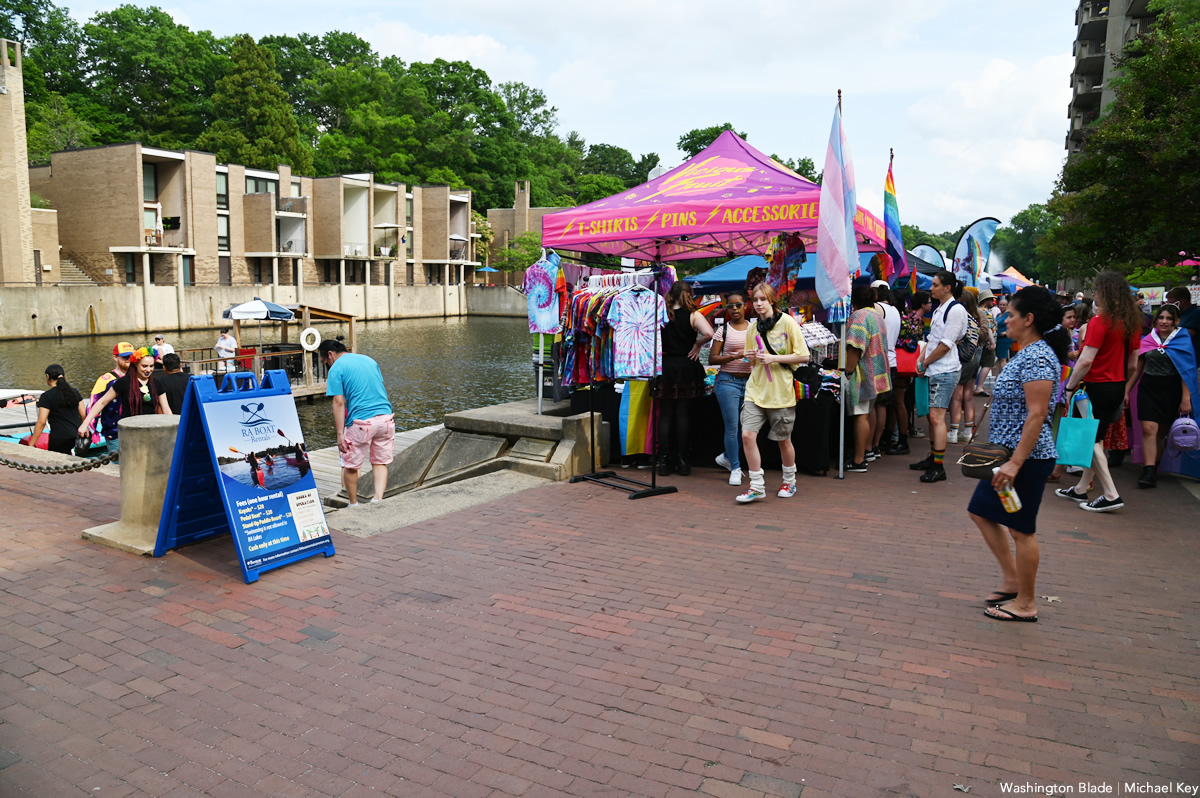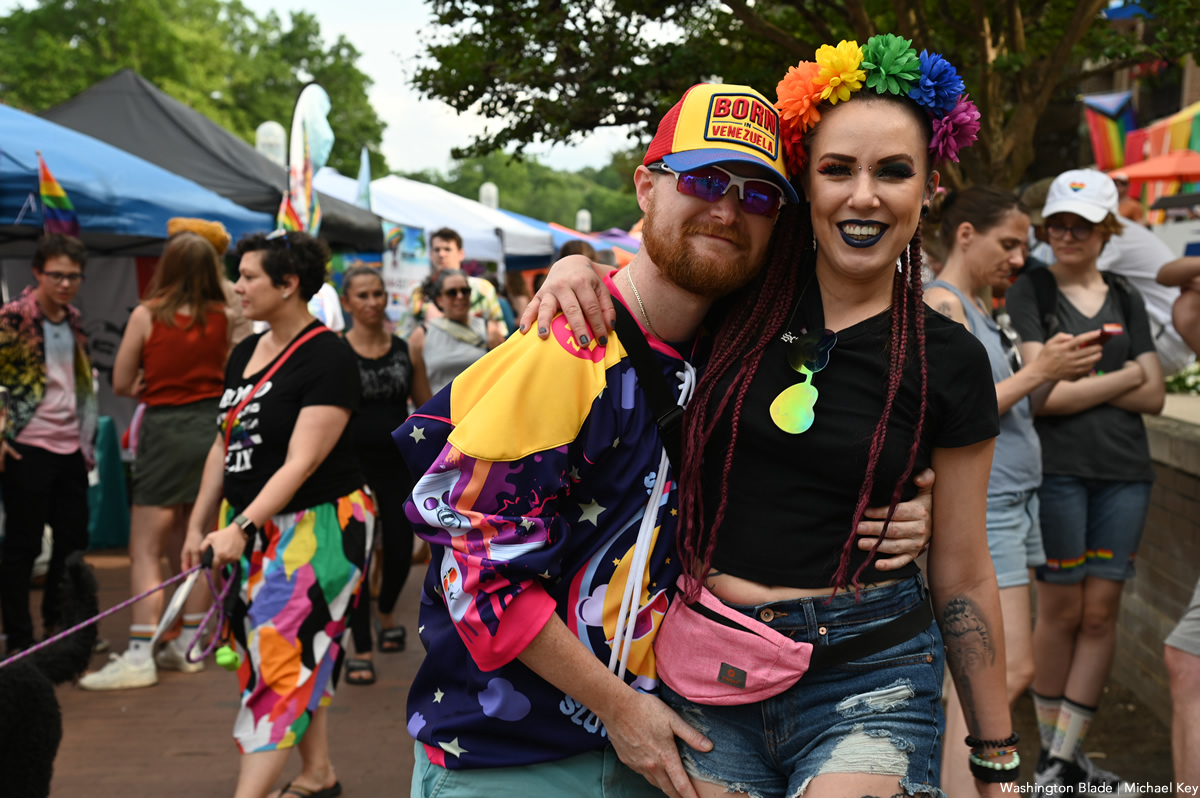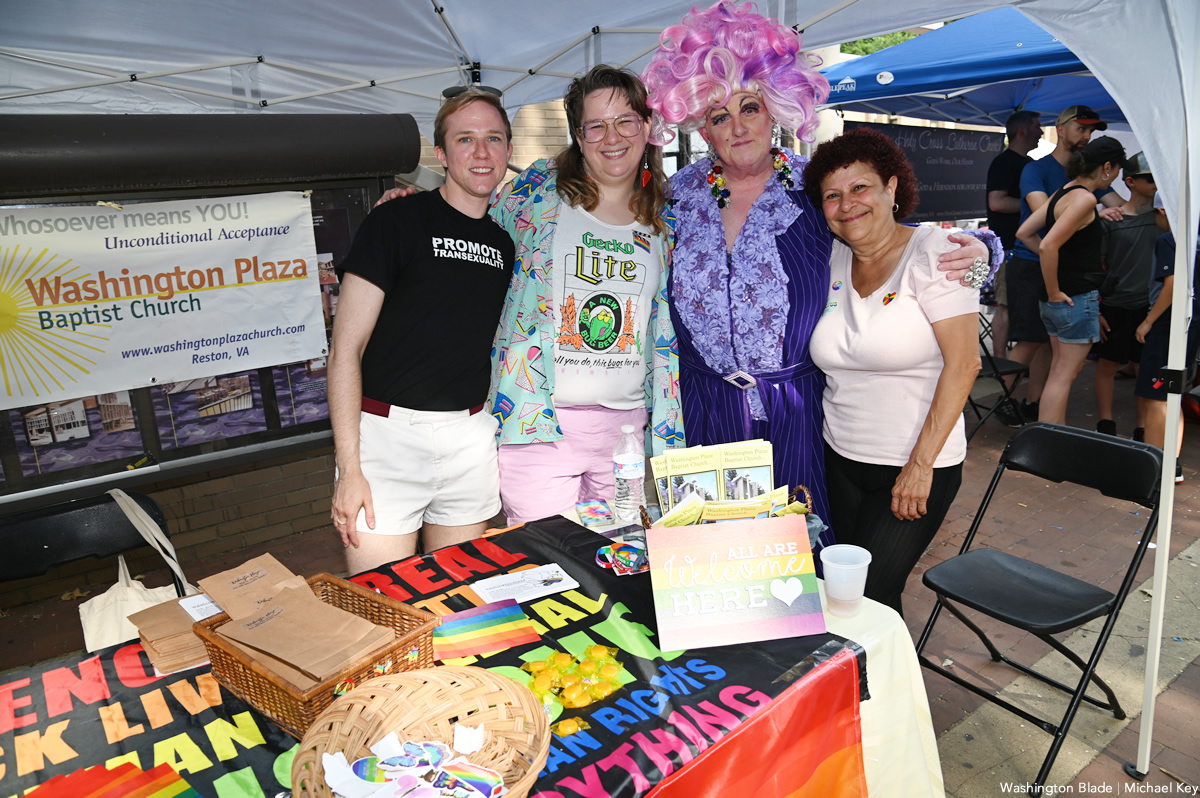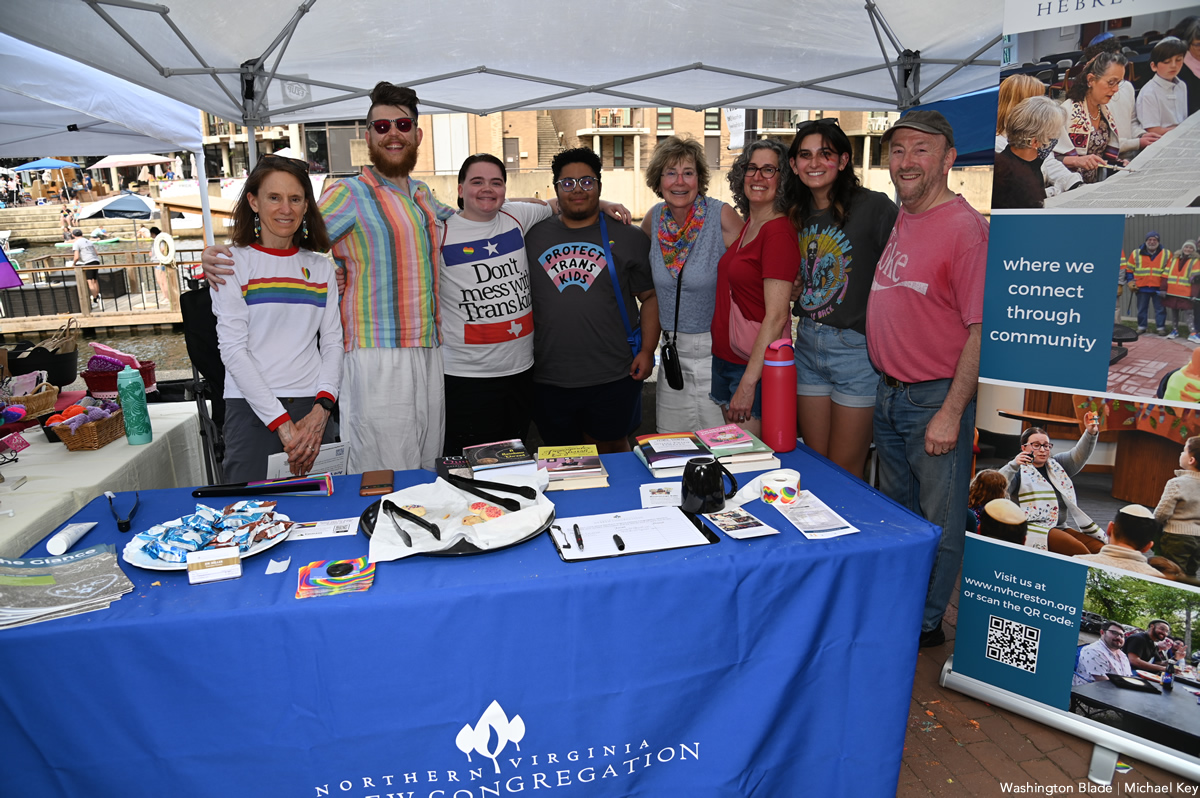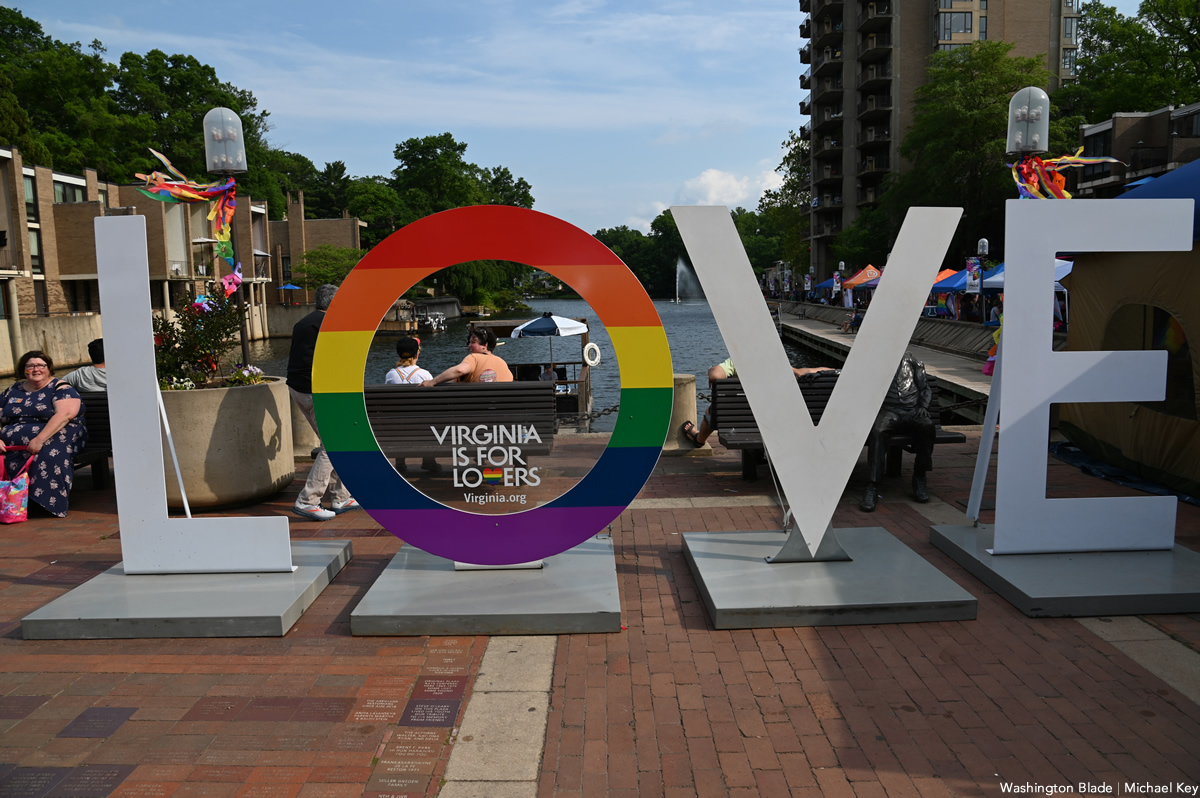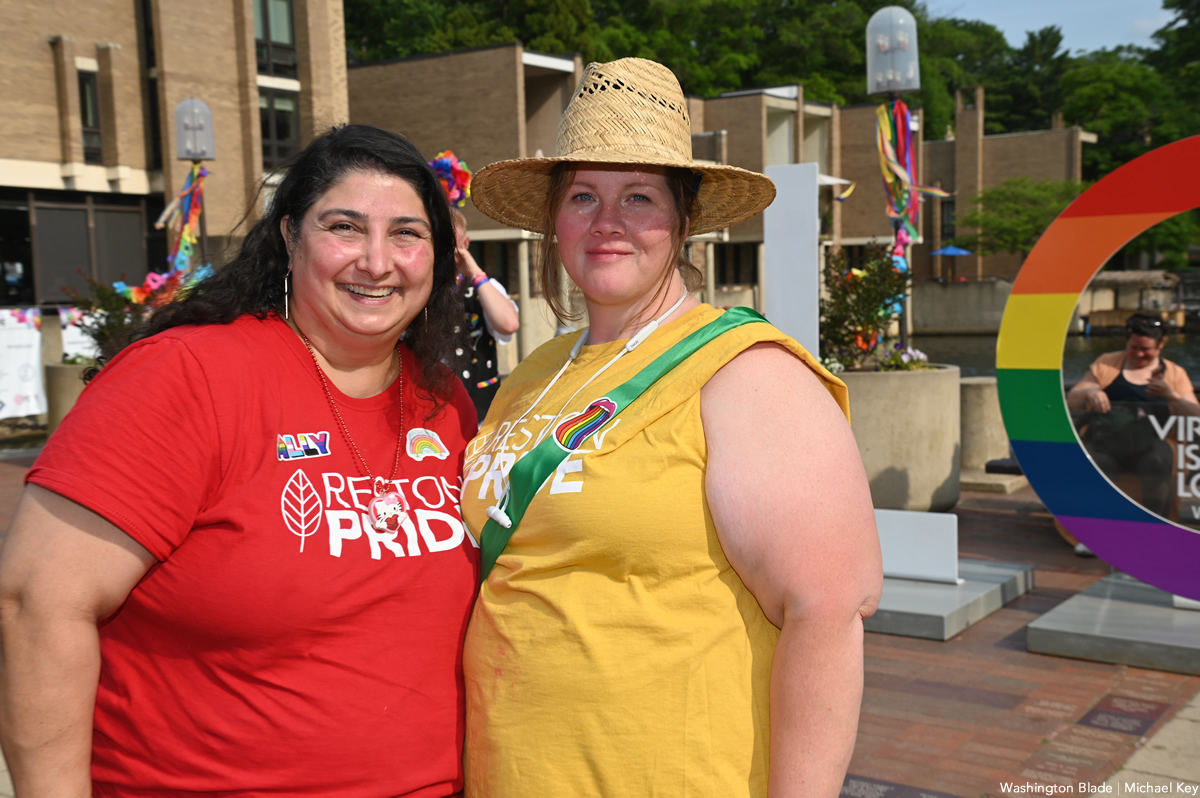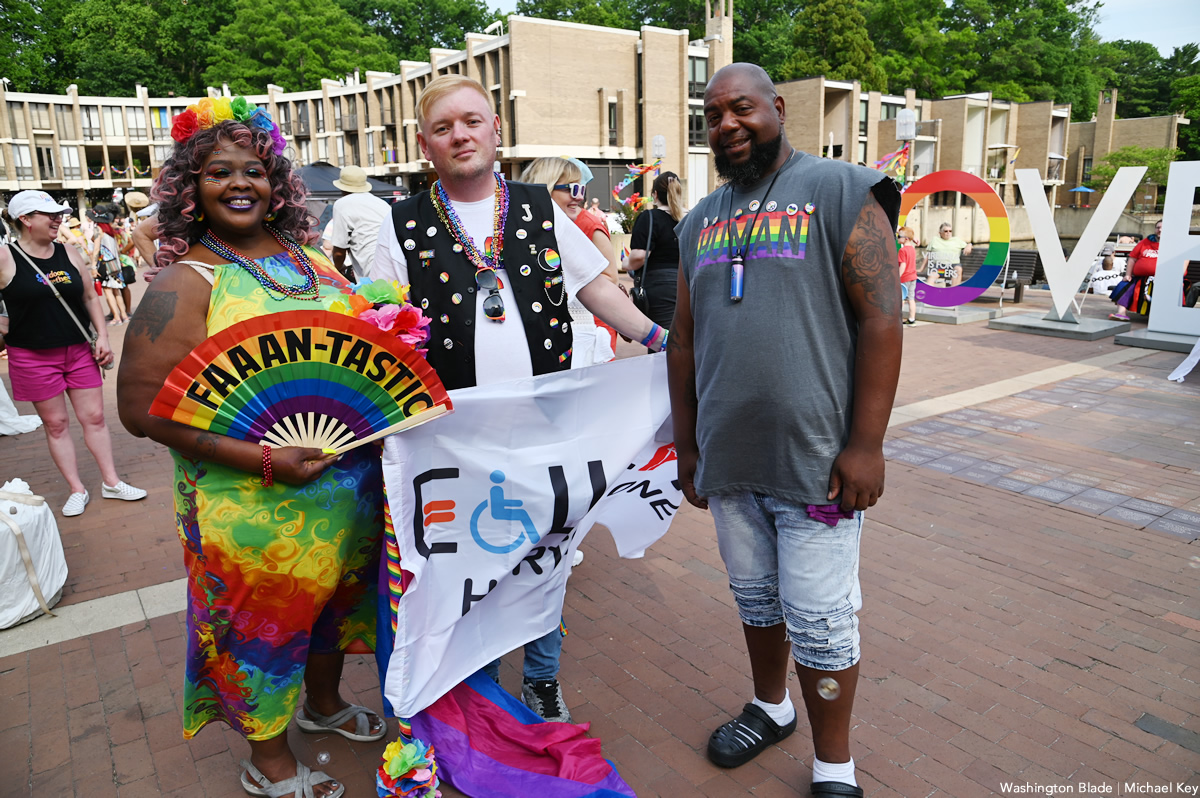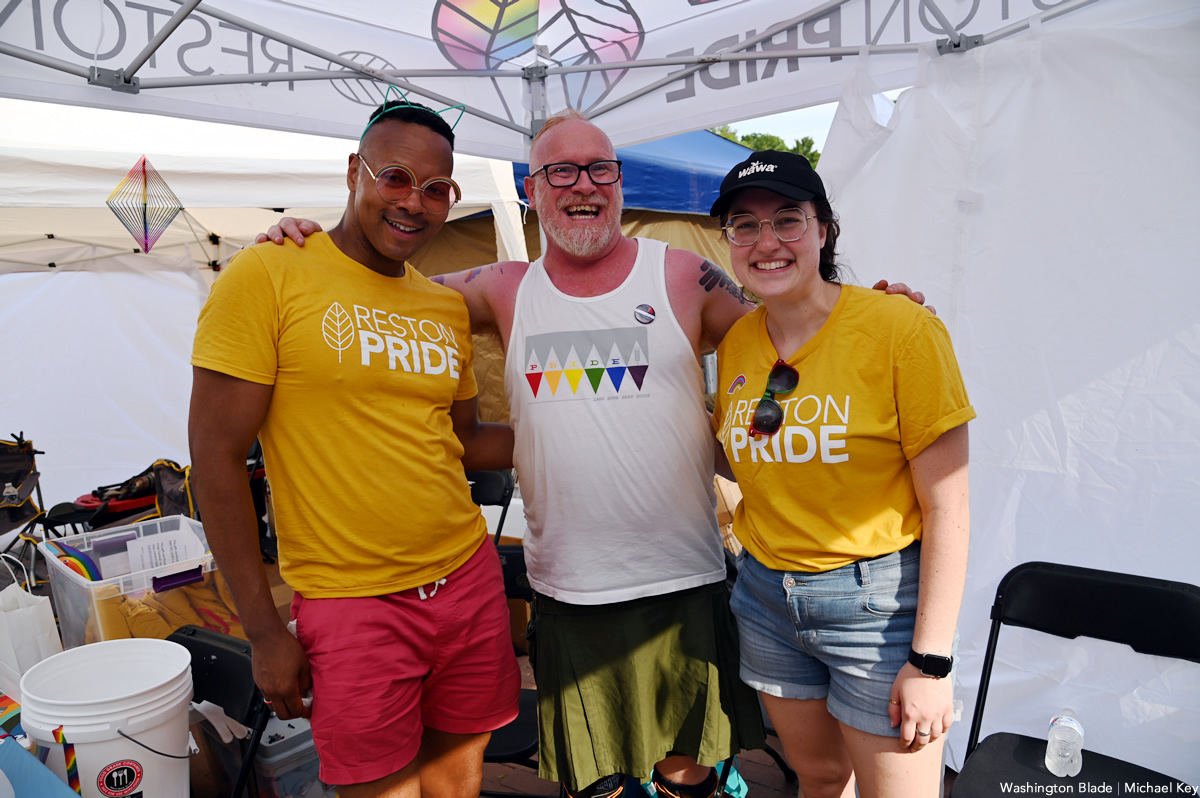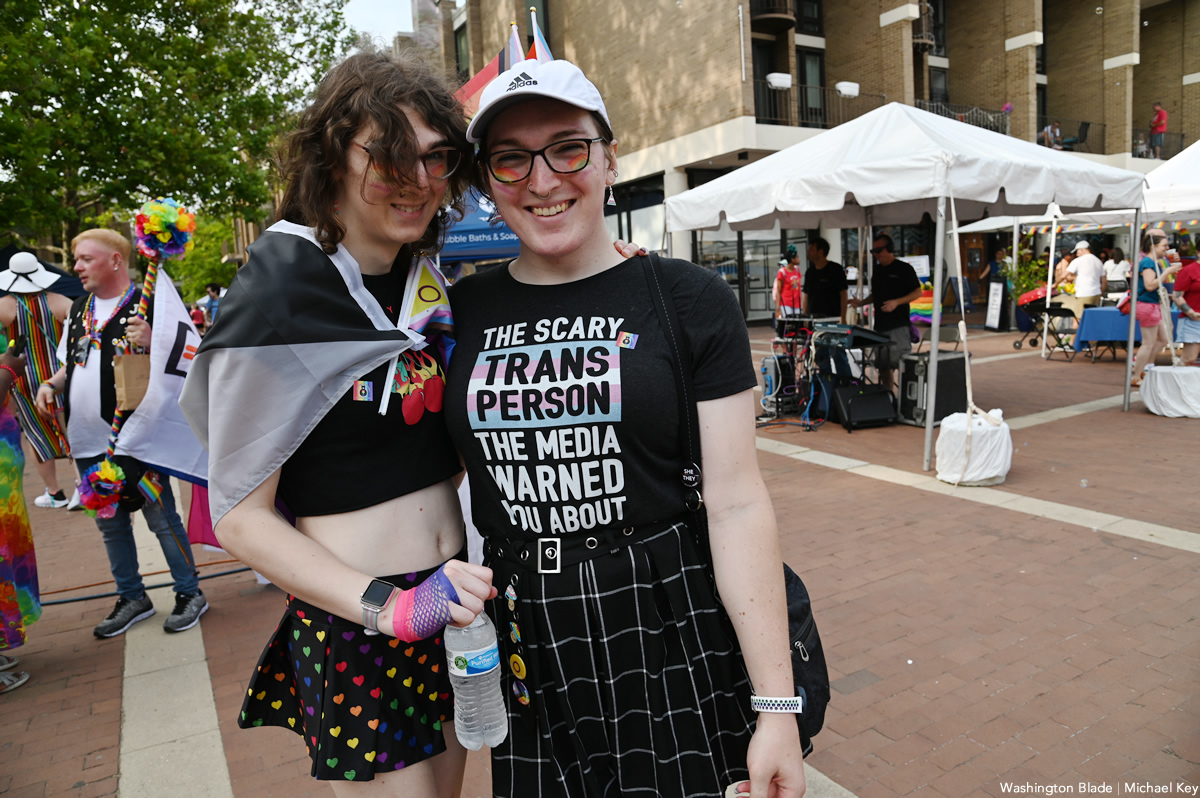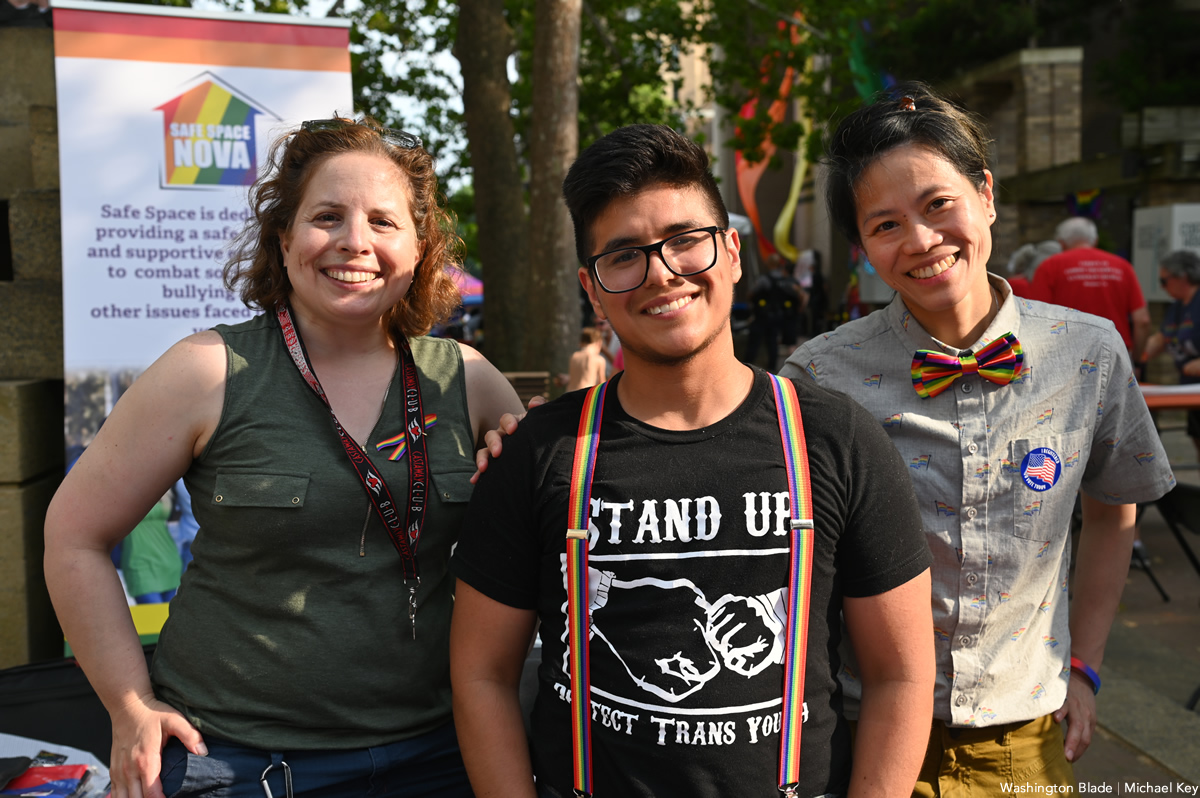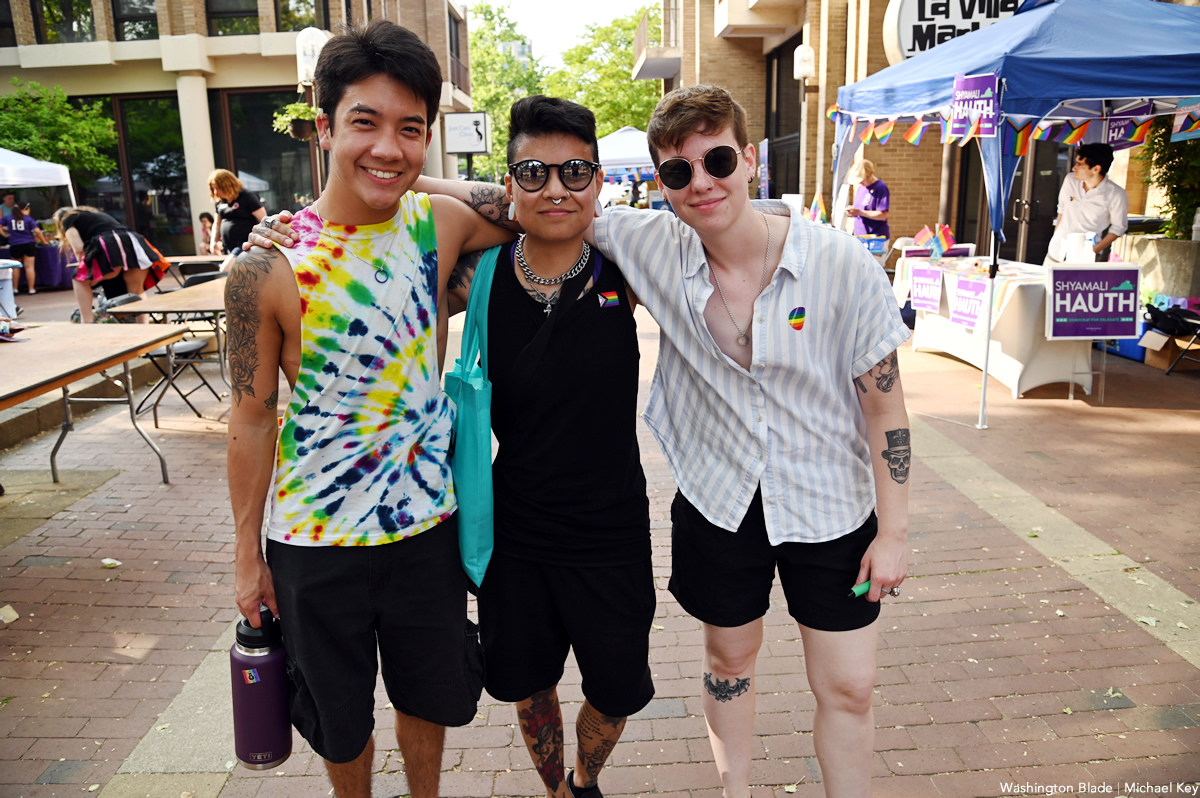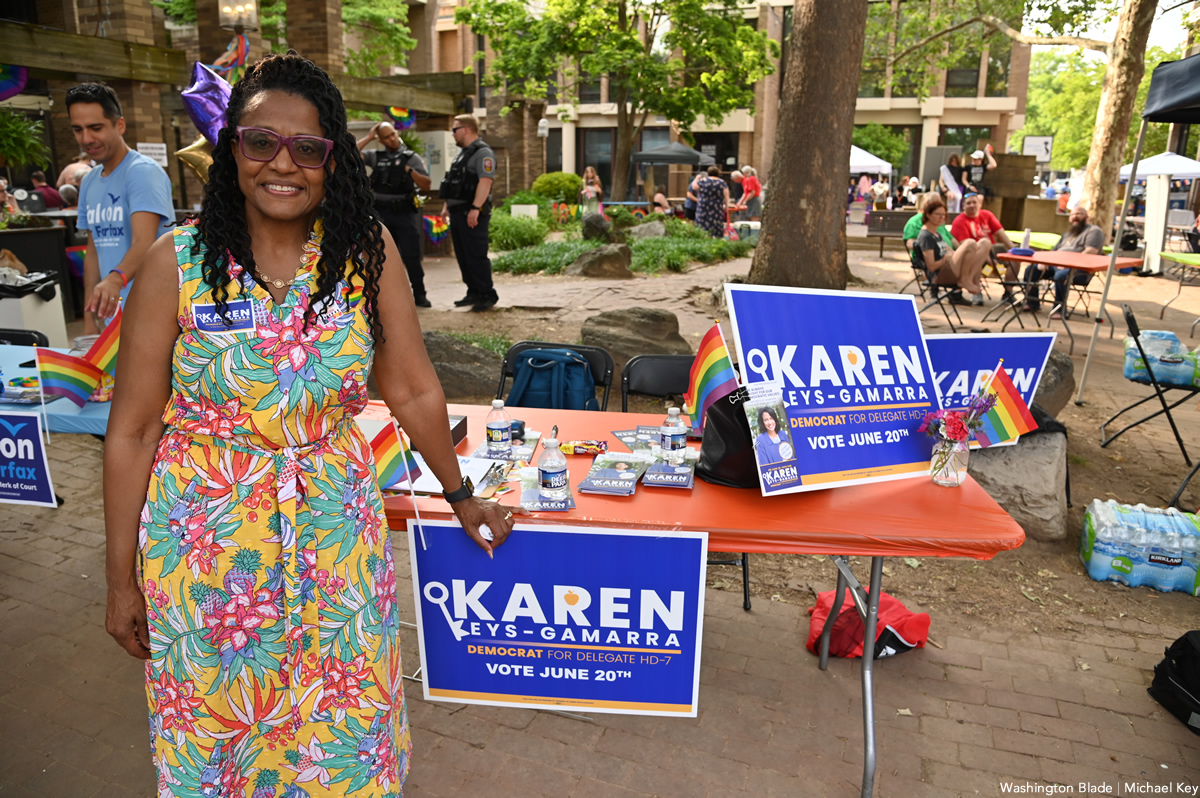 Covering @RestonPride for @WashBlade . @bettymusic performing: pic.twitter.com/sZaIlVANi8

— Michael Patrick Key (@MichaelKeyWB) June 3, 2023
PHOTOS: Alexandria Pride
Virginia city holds LGBTQ celebration at City Hall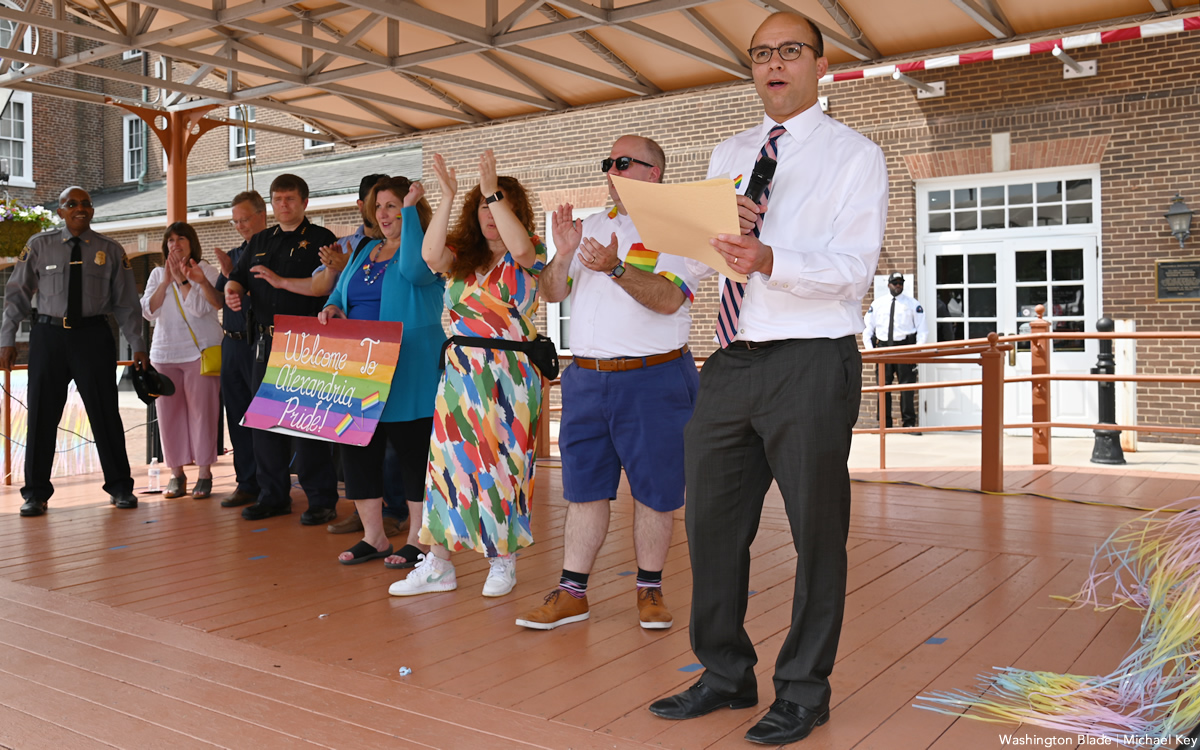 The City of Alexandria, Va. held its sixth annual LGBTQ Pride Festival at Alexandria City Hall on Saturday, June 3.
(Washington Blade photos by Michael Key)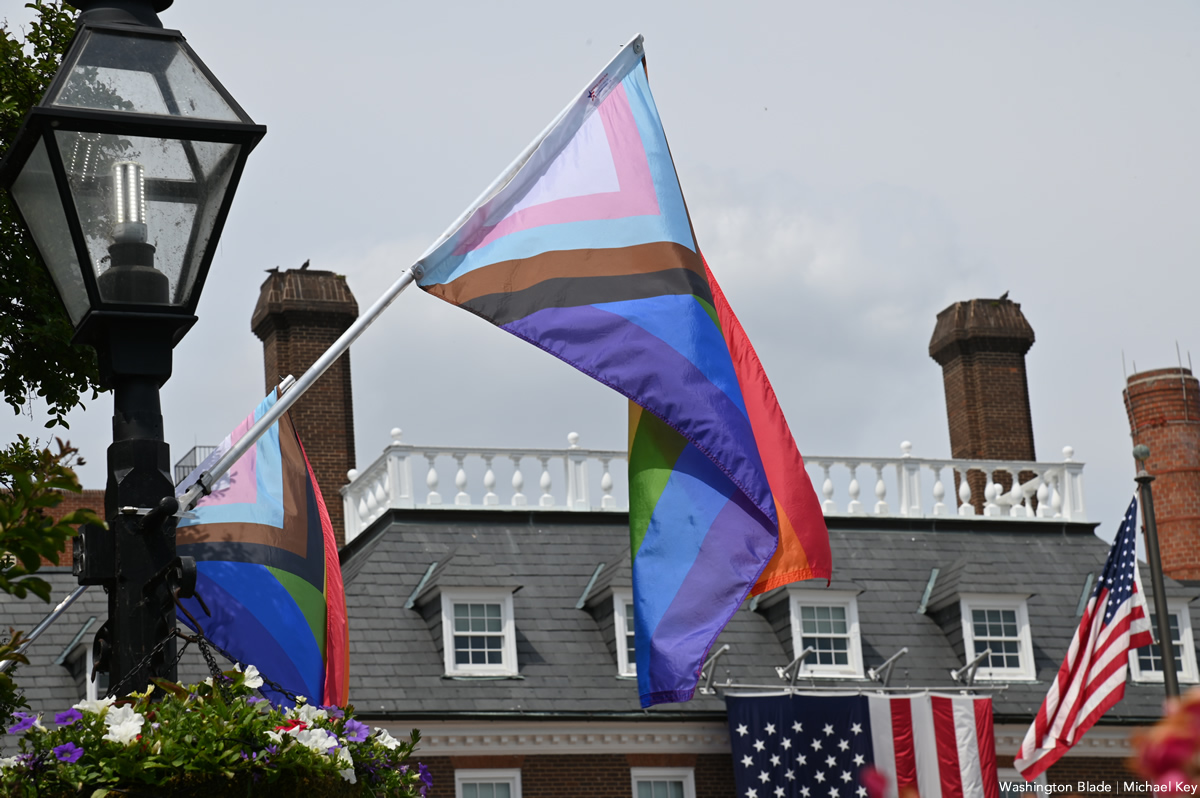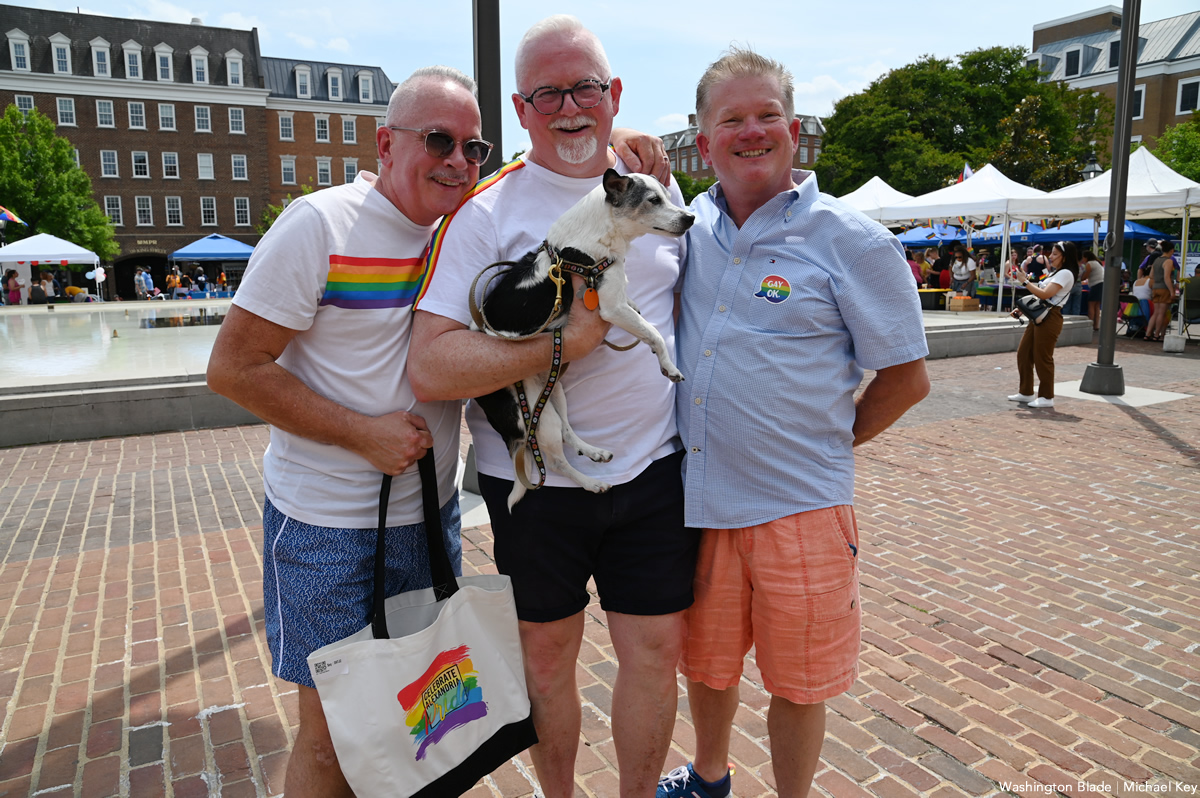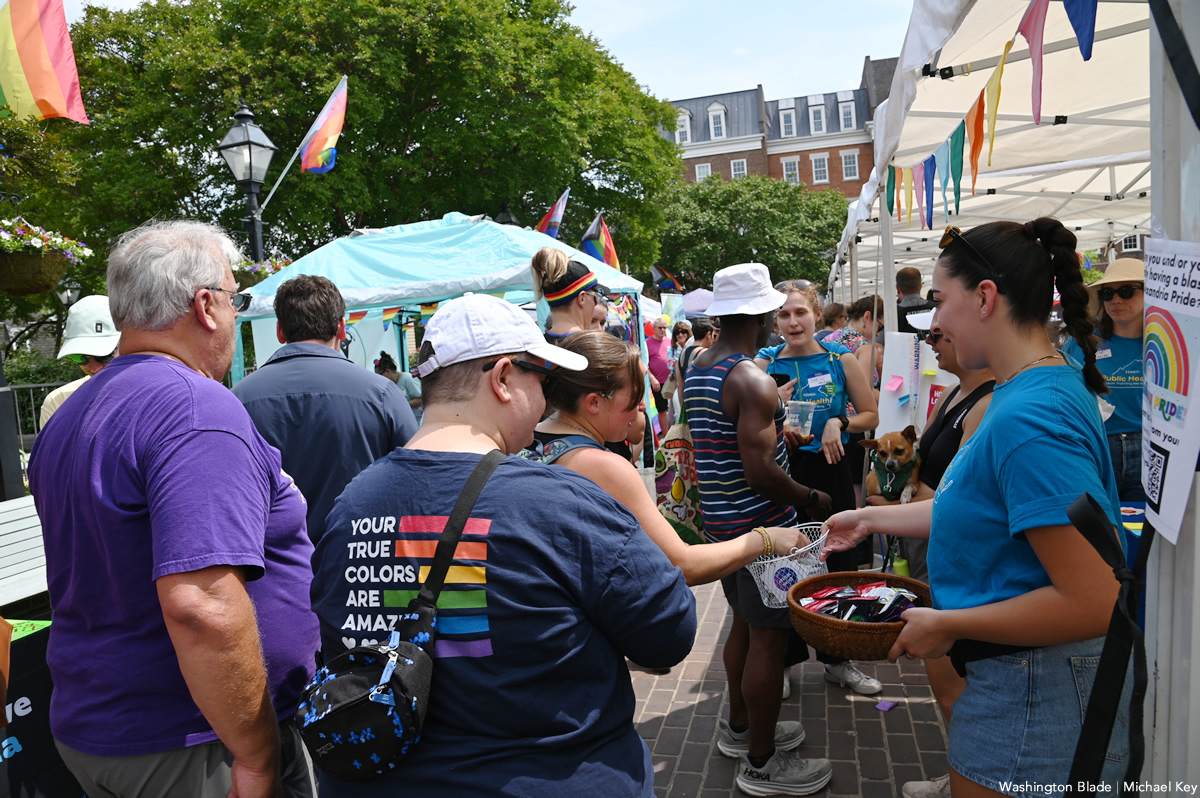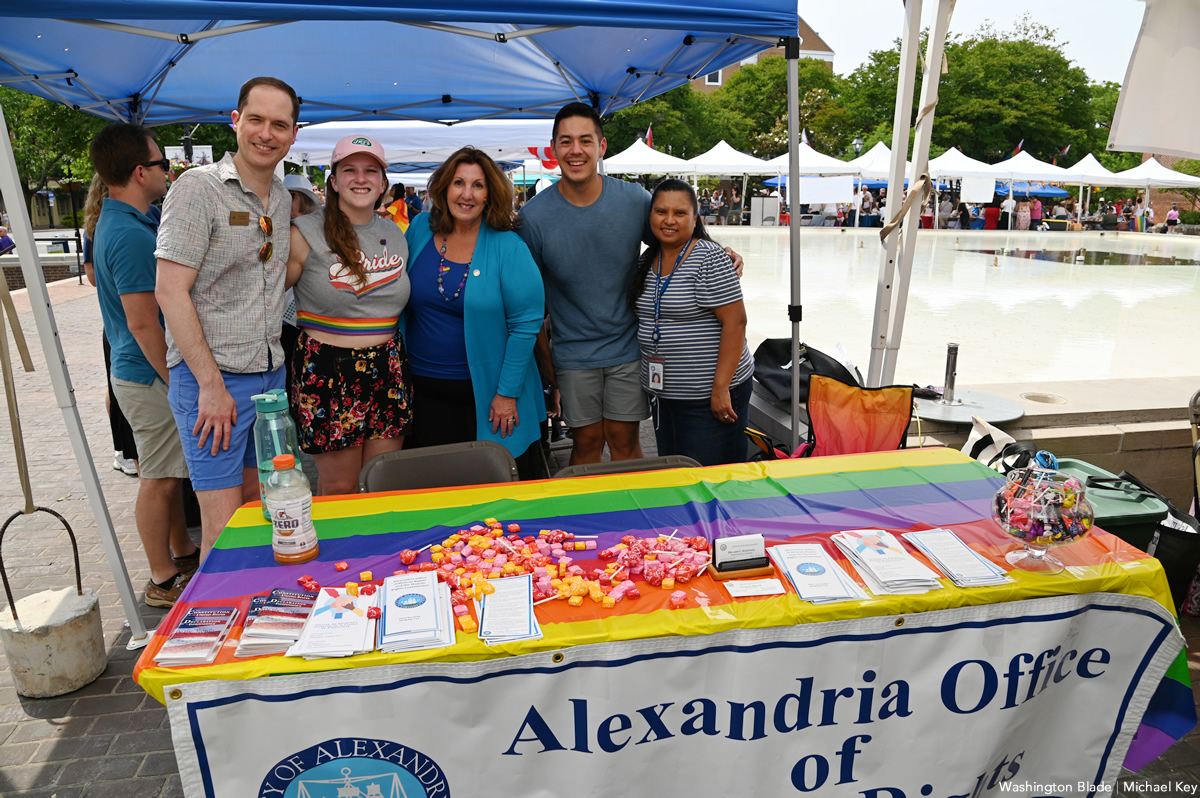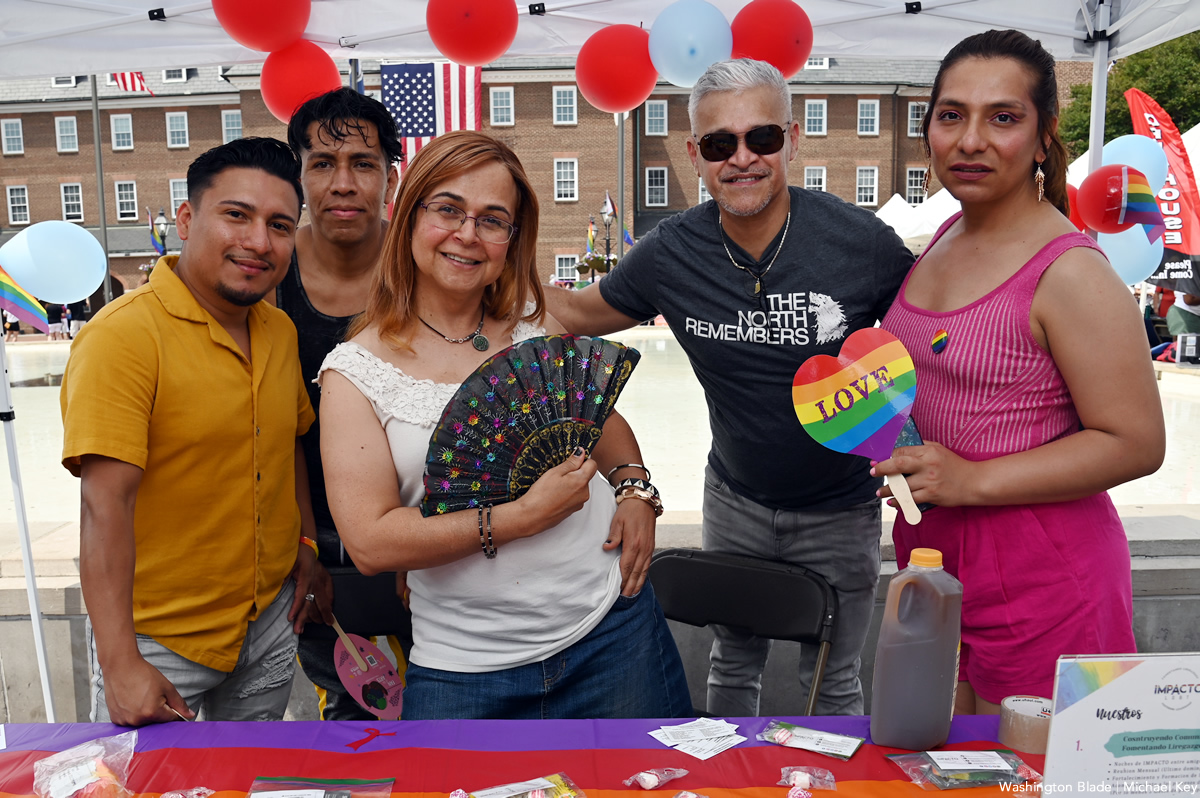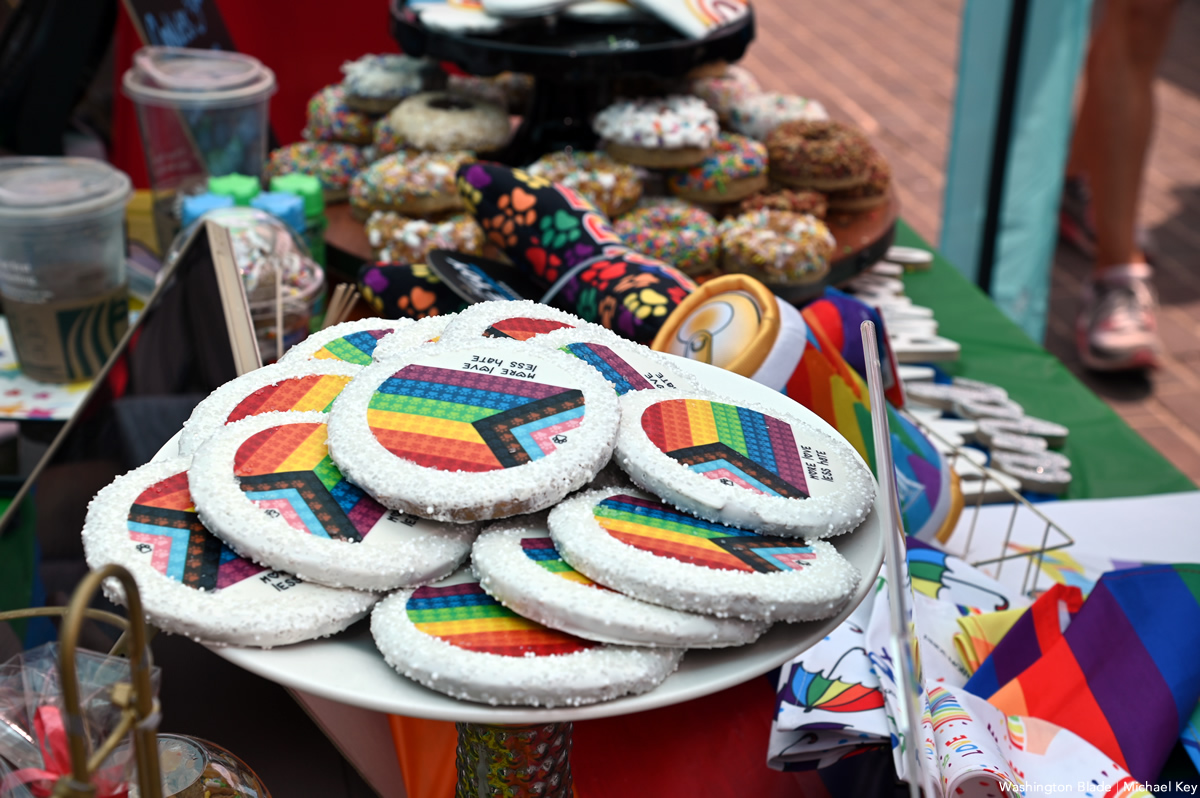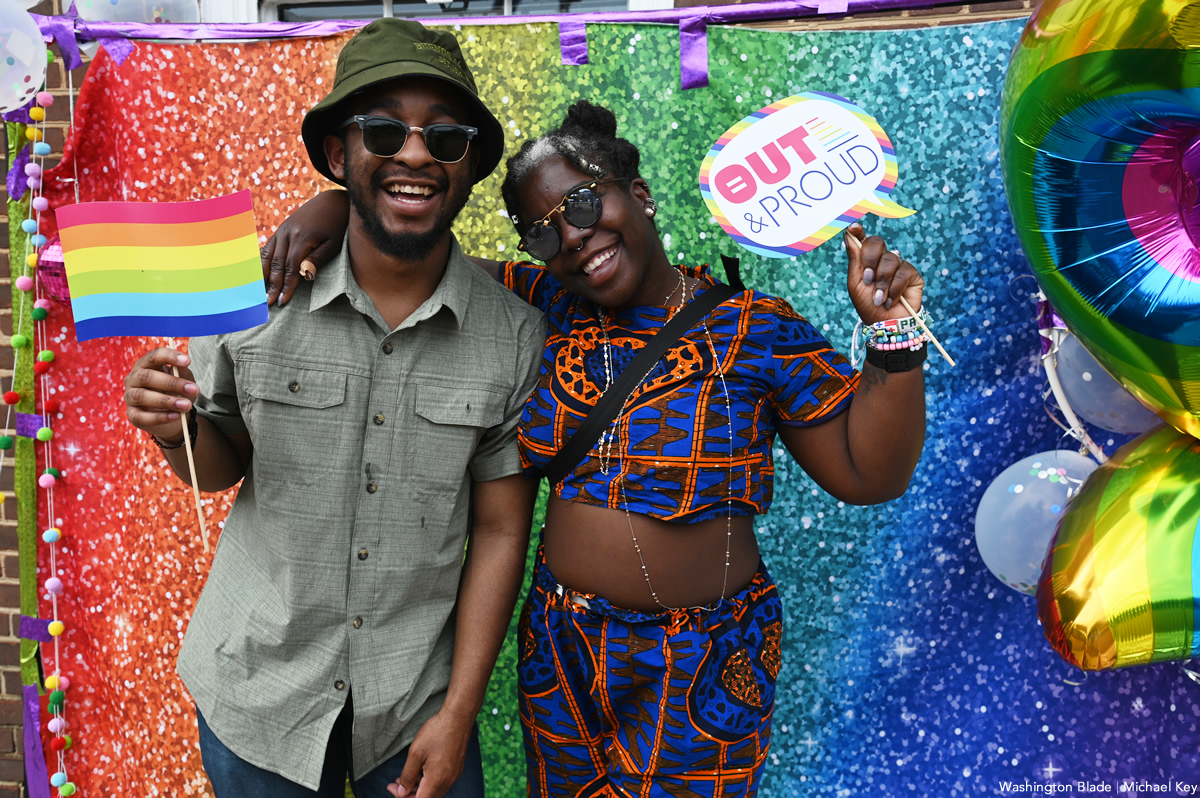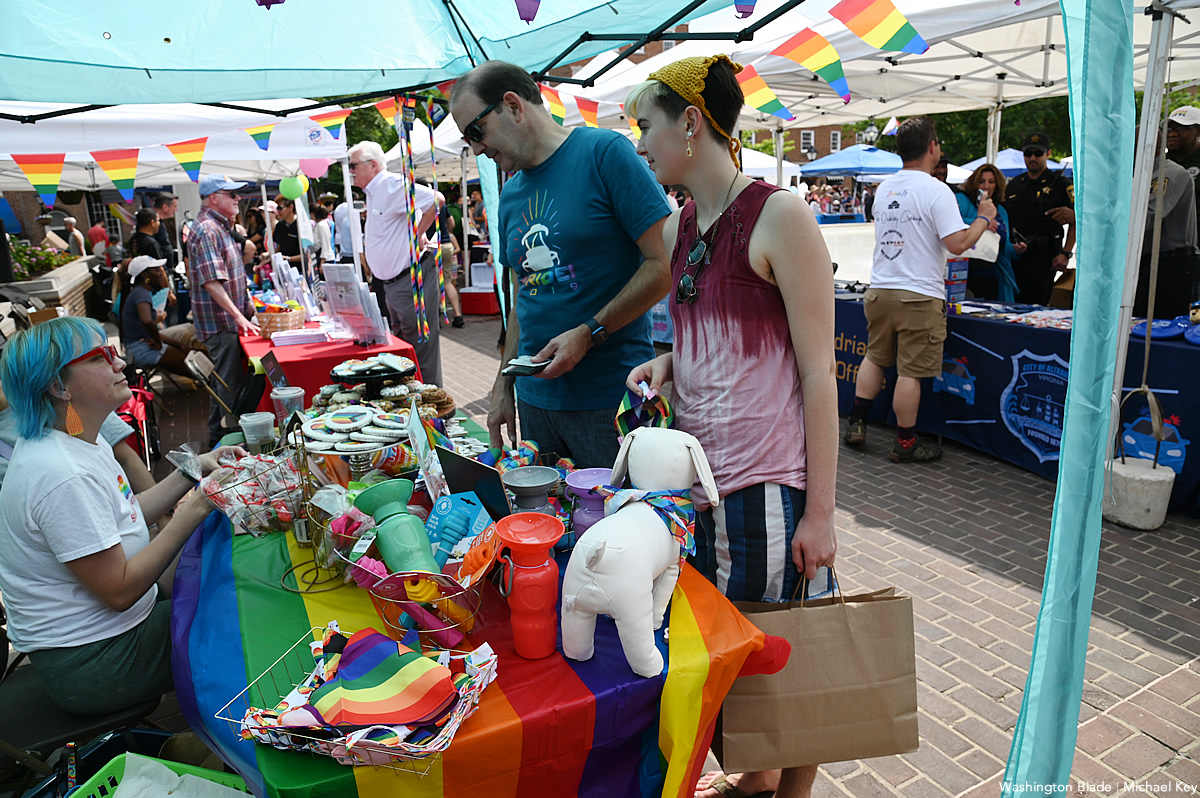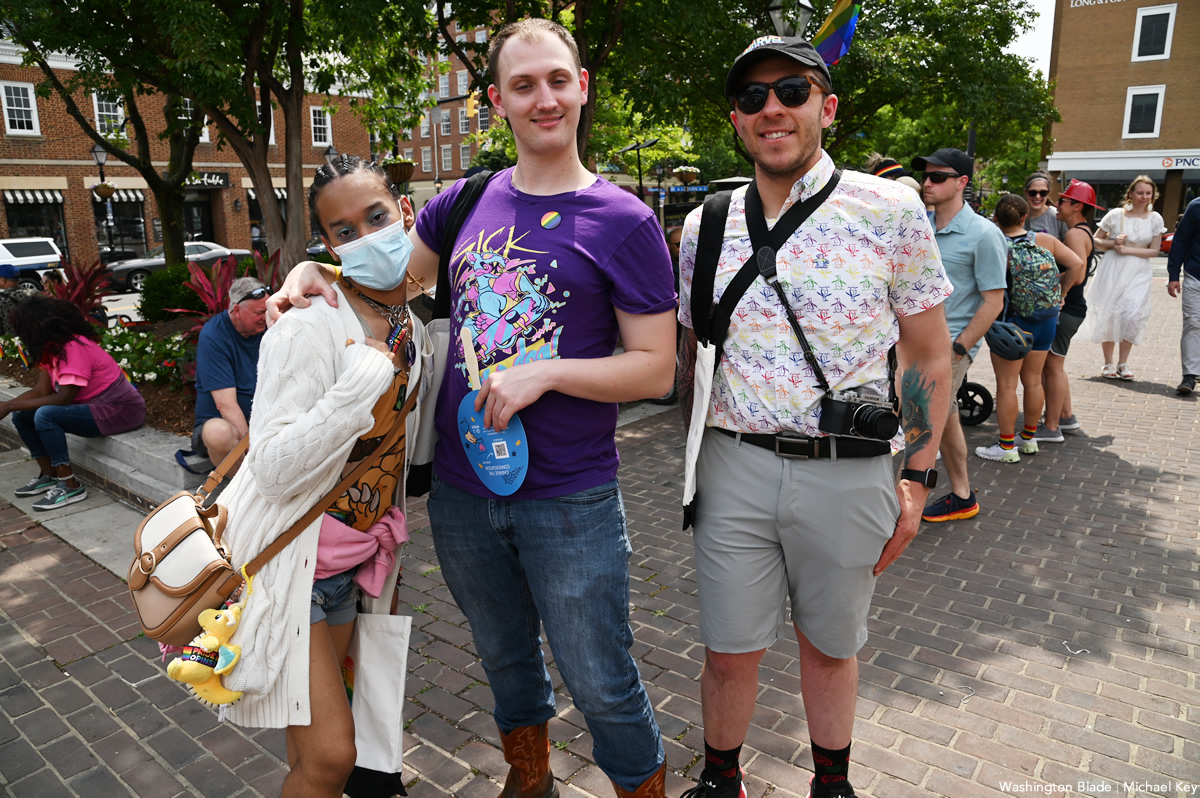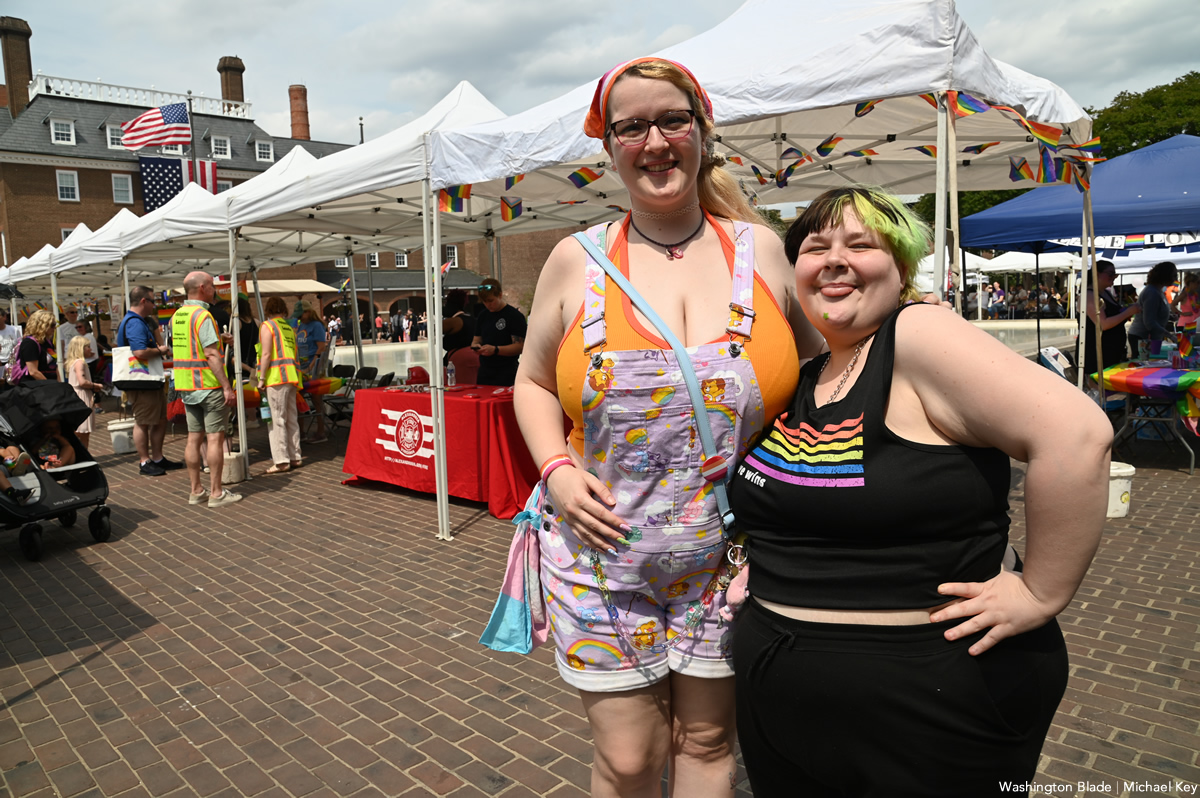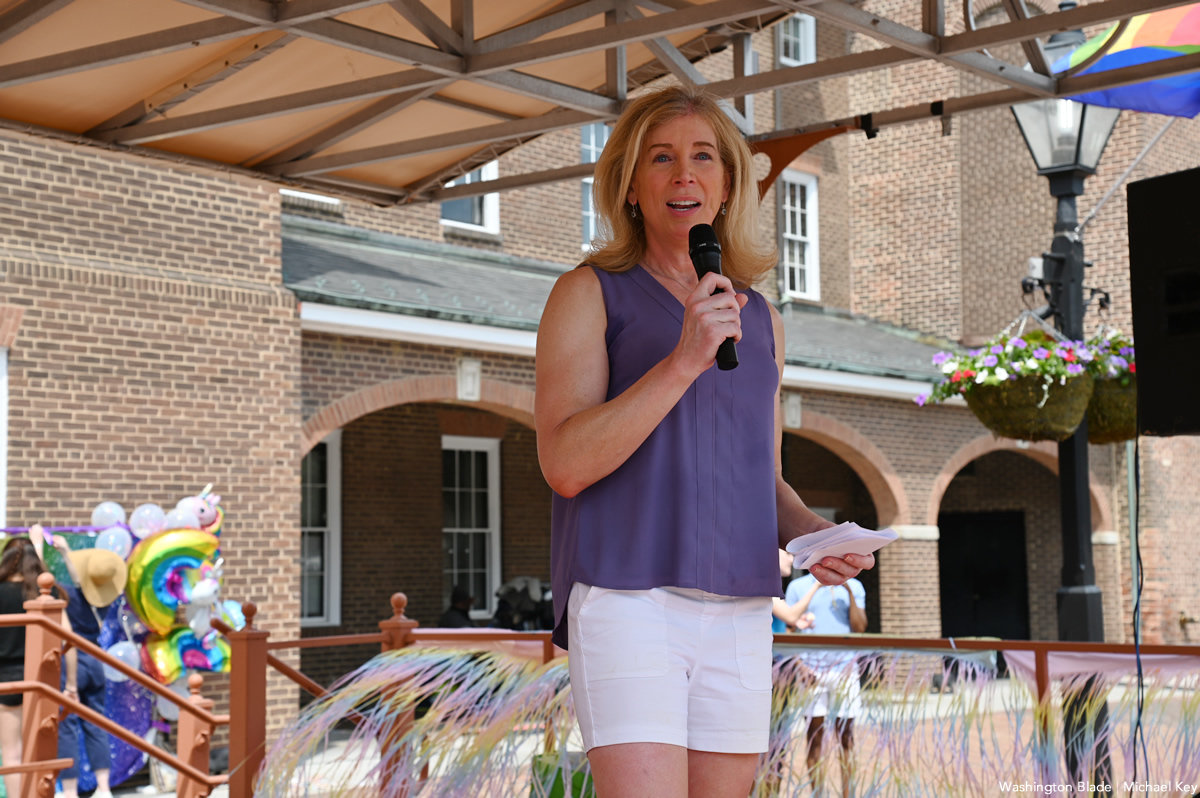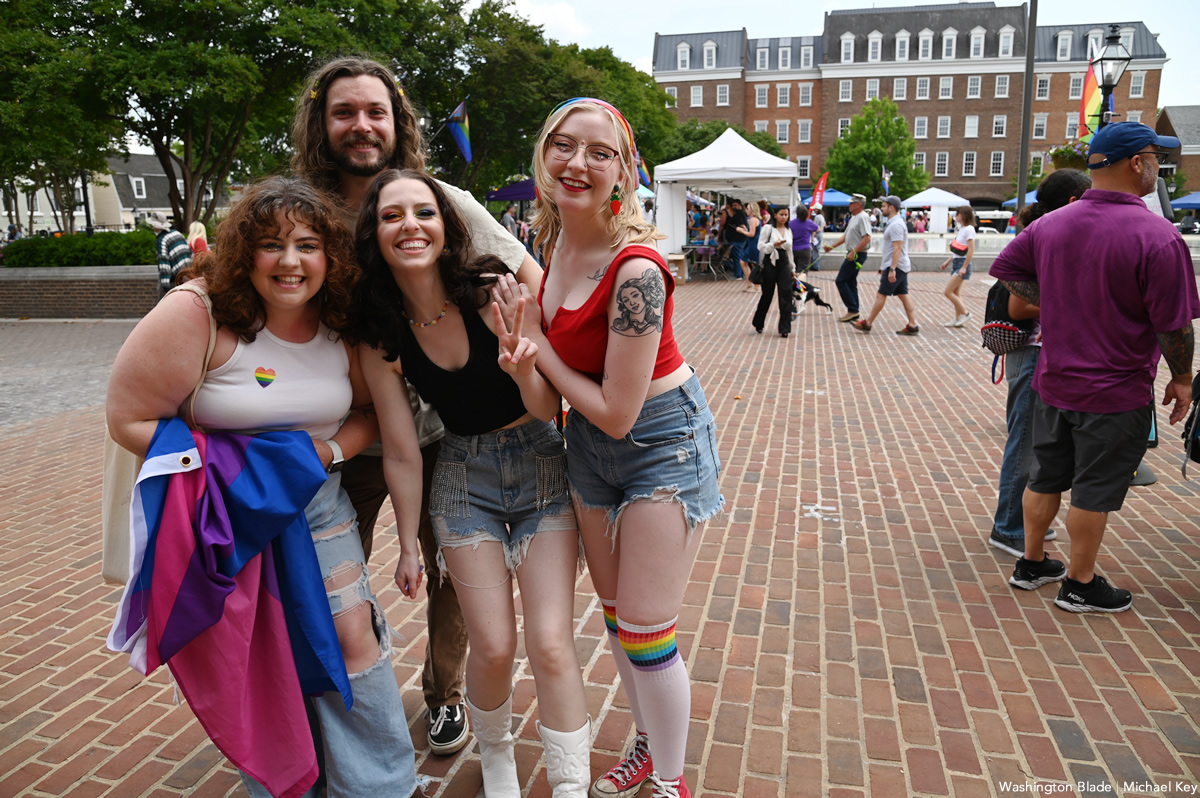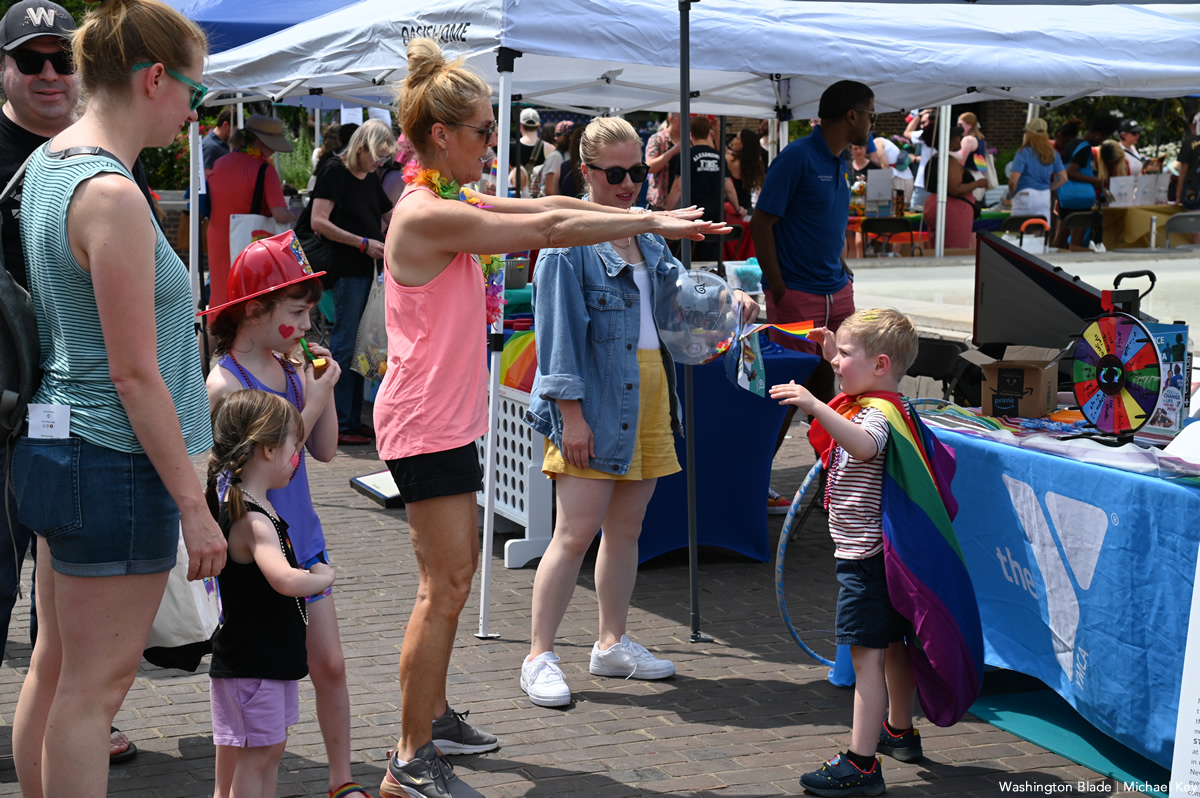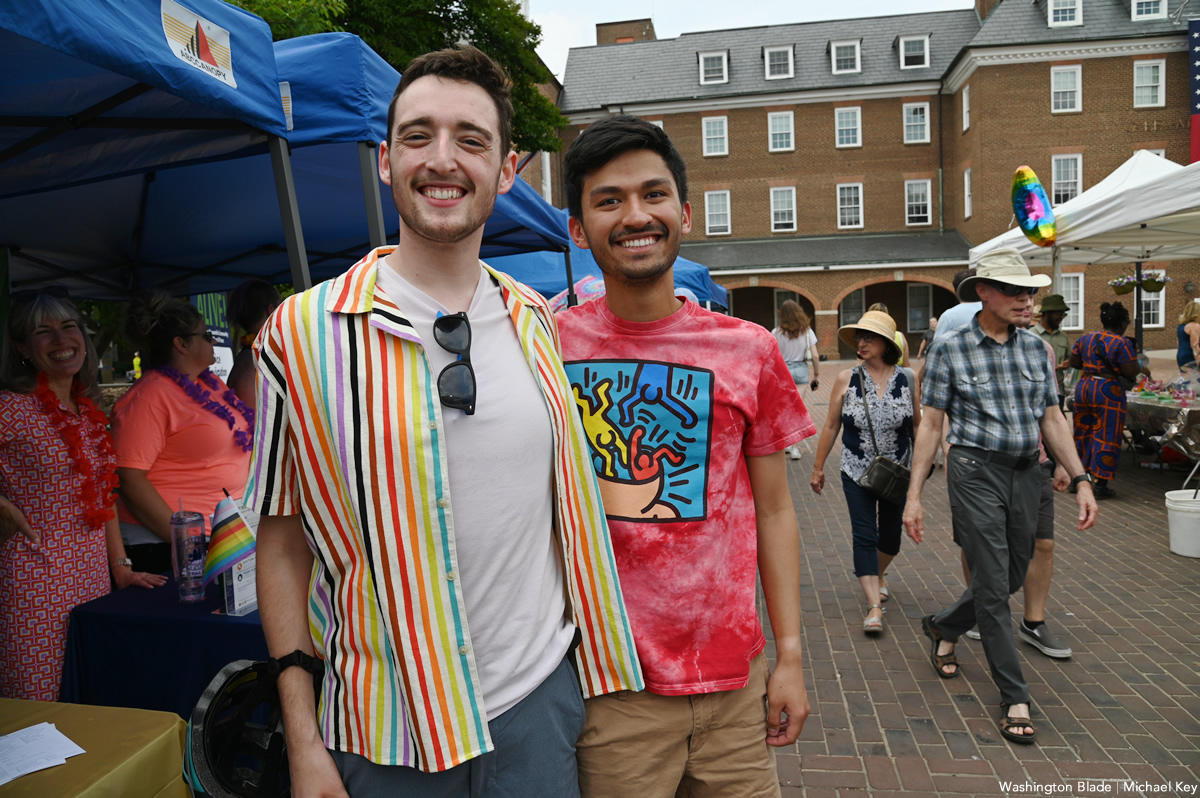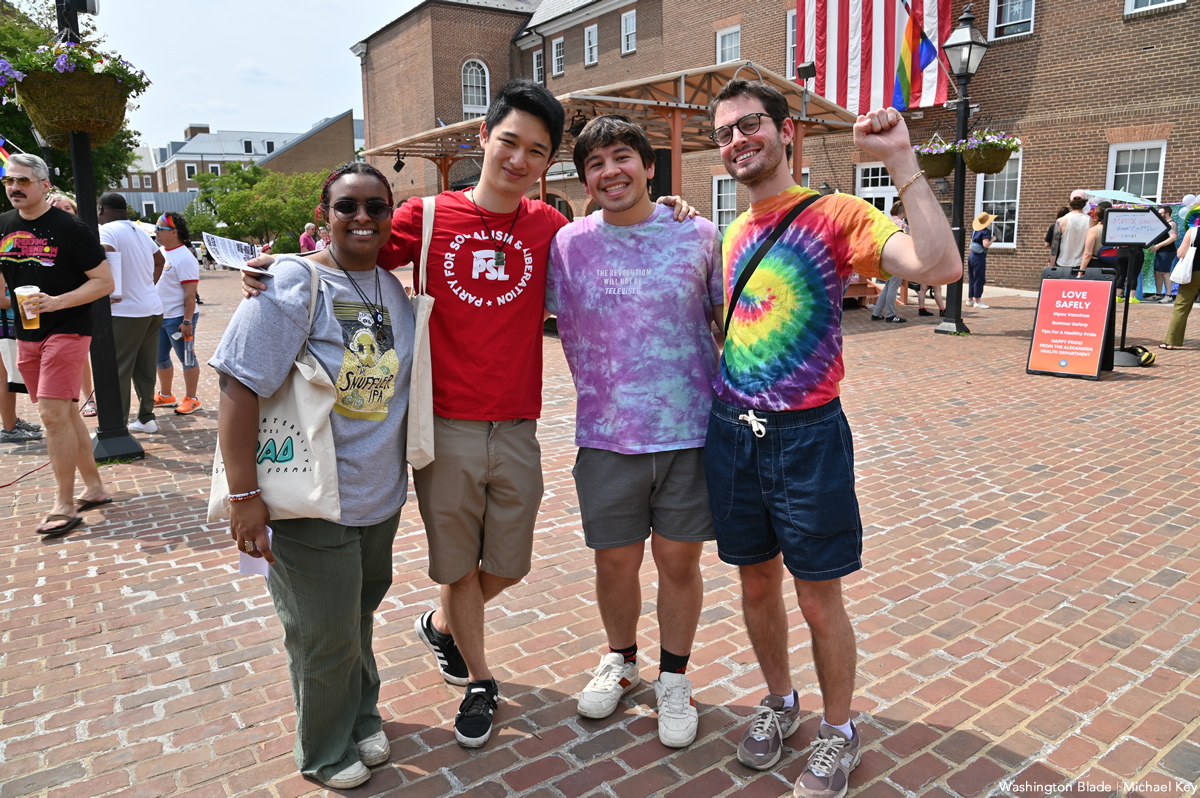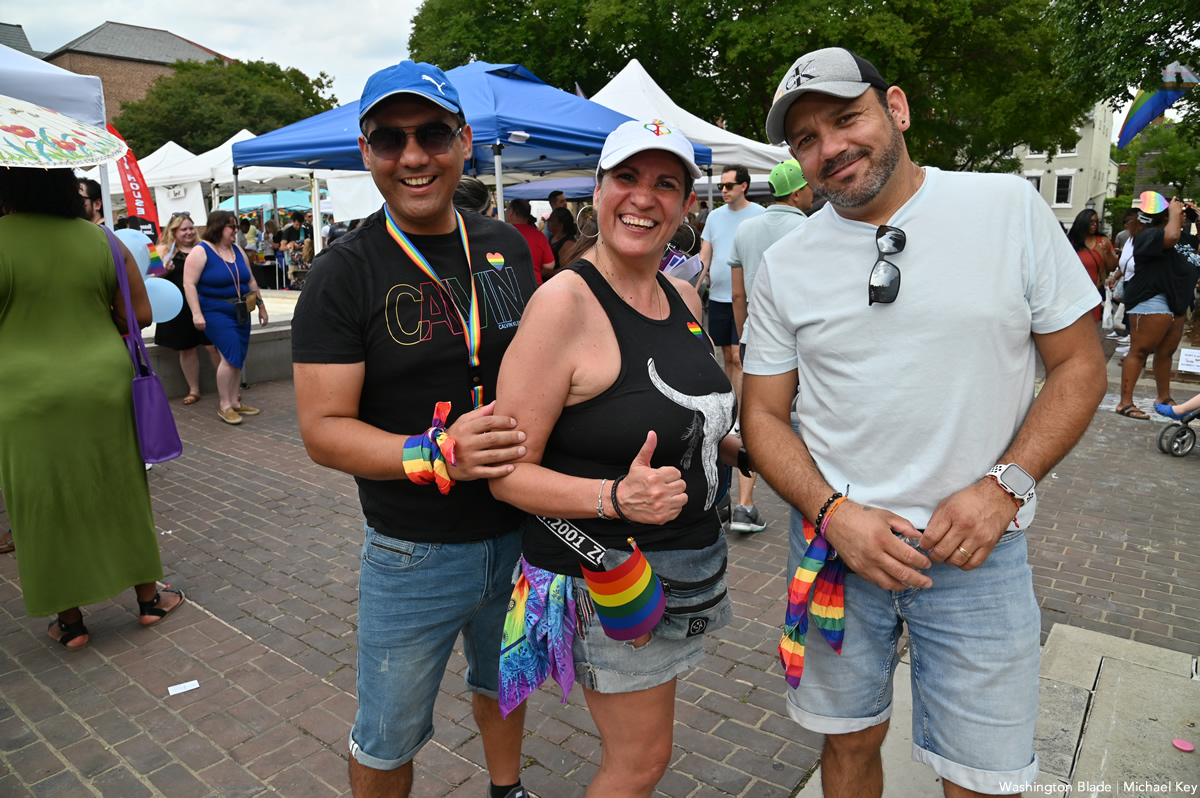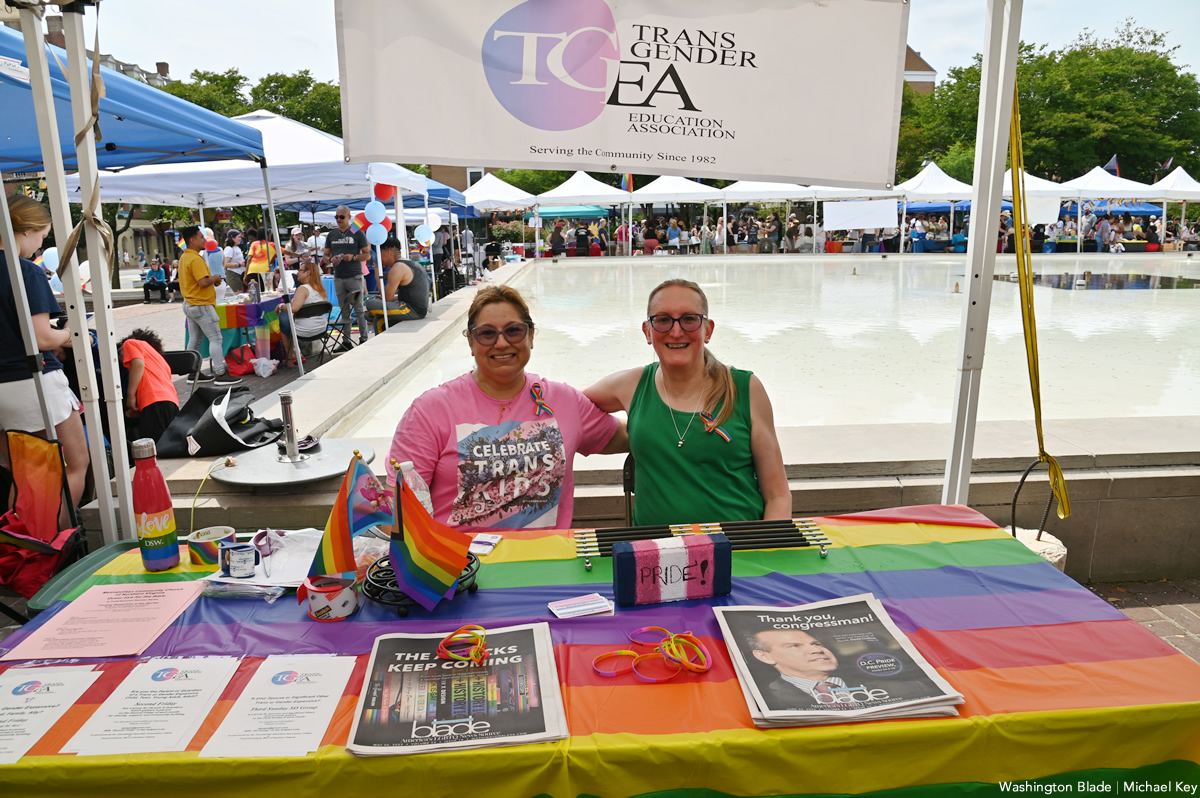 Covering Alexandria Pride for @WashBlade . #Pride #Pride2023 pic.twitter.com/bG0fJk24Lv

— Michael Patrick Key (@MichaelKeyWB) June 3, 2023