Prop 8 attorneys confident court will strike down marriage ban
Olson hopes U.S. gov't will take part in lawsuit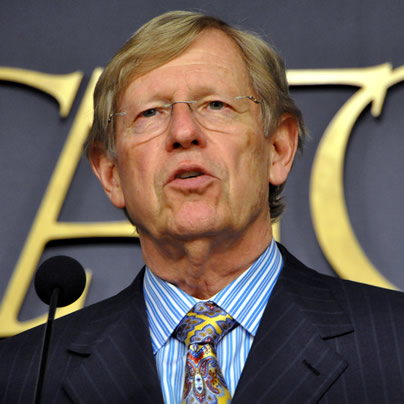 The organizers behind the lawsuit challenging California's Proposition 8 are excited and optimistic about the prospects for a Supreme Court ruling against the anti-gay measure as one attorney on the team said he hopes the Obama administration will assist in the effort.
Ted Olson, a co-counsel in the Prop 8 lawsuit, made the remarks during a conference call on Friday in response to a question from Politico's Josh Gerstein. Olson said a friend-of-the-court brief from the Justice Department would have "great effect" in the effort to overturn Prop 8.
"I would hate to predict what the United States government is doing, but given the stand the president of the United States and the attorney general of the United States made with respect to marriage equality, we would certainly hope that they would participate," Olson said. "And I'm quite confident that if they did participate, they would support our position in this case because the denial of equal rights is subject to close scrutiny by the courts and cannot withstand that scrutiny."
Olson said if the Obama administration were to file a brief before the Supreme Court in the Prop 8 case, it would do so at about the same time it would file a brief in the DOMA case. The Justice Department has already filed briefs against DOMA in lower courts.
The Obama administration has thus far stayed out of the Prop 8 case. Asked in September by the Washington Blade whether the U.S. government would weigh in, White House Press Secretary Jay Carney had no comment and Nanda Chitre, a spokesperson for the Justice Department, said, "We are not a party to this litigation and would decline further comment."
That might change now that the Supreme Court has taken up the case. Like other interested parties, the Justice Department will have an opportunity to file a friend-of-the-court brief in the upcoming days as the court accepts other briefs in the lawsuit.
The organization behind the lawsuit, the American Foundation for Equal Rights, held the conference call in the wake of the Supreme Court's decision to take up the Prop 8 case as well as one of the cases against the Defense of Marriage Act known as Windsor v. United States.
Olson was confident about a positive outcome for same-sex couples, saying the denial of their marriage rights will receive significant attention simply by being before the Supreme Court.
"We have an exhaustive record on which to build this case, and it will be an education for the American people," Olson said. "We are very confident the outcome of this case will be to support the rights of our gay and lesbian brothers and sisters."
David Boies, co-counsel in the lawsuit, said the decision of the Supreme Court to take up the case means only a short time remains before a final resolution is reached in the Prop 8 case.
"We are now literally within months of getting a final resolution of this case that began three-and-a-half years ago," Boies said. "I think we are encouraged and excited about the prospect that we will finally get a decision on the merits with respect to marriage equality. This is a momentous case; I think the attention that it has already received by the Supreme Court indicates their recognition of the importance of this issue."
Human Rights Campaign President Chad Griffin, who co-founded AFER, also expressed excitement about the prospects of a victory at the Supreme Court on the conference call.
"Today is nothing short of a milestone moment, quite frankly, for equality," Griffin said. "We are gratified that the court has taken this challenge to Prop 8. We should also mention the challenge to the ridiculously named Defense of Marriage Act. Millions of loving couples — married and unmarried — have been waiting for their day in court, and now they're finally going to have it."
Also taking part in the conference call were the two plaintiff couples in the case: Kris Perry and Sandy Stier, who tried to obtain a marriage license in Alameda County, as well as Jeff Zarrillo and Paul Katami, who tried to obtain a marriage license in Los Angeles.
Had the Supreme Court decided not to take up Prop 8, a U.S. Ninth Circuit Court of Appeals ruling against the measure would have been allowed to stand and same-sex marriage would have returned to California.
But plaintiffs in the case didn't express disappointment. Asked whether she's unhappy the Supreme Court took up the case, Perry replied, "You may find this a little surprising: the answer is 'no'."
"We've always been very patient and understanding of this process," Perry said. "We always wanted the biggest, boldest outcome possible, and that can only happen if the Supreme Court listens to the case."
Stier echoed those remarks, saying she feels "zero disappointment," but instead hope that areas affected by discrimination other than in California will obtain relief as a result of the case.
Also during the conference call, Olson and Boies answered questions about the the Supreme Court's request for additional briefings on whether opponents of Prop 8 have standing to defend the law in court. California state officials aren't defending the law in court, and anti-gay groups have taken up defense of the anti-gay measure instead.
Olson said that question may present an opportunity for the Supreme Court to strike down Prop 8 on the grounds that anti-gay groups can't defend the law in court as opposed to deciding the case on the merits. Such a ruling would abrogate a ruling against Prop 8 from the Ninth Circuit that allowed anti-gay groups and let stand a district court ruling against the measure.
"If the court were to decide this on standing as far as the Perry case is concerned, that would reinstate the 134-page opinion from District Judge Vaughn Walker, which decided all of the issues comprehensively in favor of the constitutional rights of marriage equality," Olson said.
Asked by Buzzfeed's Chris Geidner whether attorneys would actively argue that proponents of Prop 8 don't have standing in court, Boies said that would indeed be the case.
"We will be making the standing argument," Boies said. "We think the standing argument is strongly supported by existing Supreme Court precedent."
The Prop 8 attorneys had previously filed a brief with the Supreme Court asking justices not to hear the case, but Olson said during the conference call his team has maintained at the same time that the lawsuit would be "the perfect vehicle" for deciding the right to marriage equality throughout the country.
"Gay and lesbians and all citizens have the right to have this issue … before the court with a fully developed record, with evidence on history, the importance of marriage, the damage done by discrimination and the fact that all Americans will benefit by the fact that people will be treated equally throughout this country to marry the person that they love," Olson said.
In response to a question from The Huffington Post's Sam Stein on whether opponents of Prop 8 would be better off if a ruling against DOMA came first, Olson denied sequencing would be a problem, saying, "We have never agreed with those concerns."
"In short, the record is so complete that we have always felt that if the issue of marriage equality was going to be before the Supreme Court, the Proposition 8 Perry case should be a part of it because it has vastly more developed evidentiary record and specific thoughtful findings by a district judge who listened to all the evidence, and there was no evidence of any persuasive effect on the other side," Olson said.
The opportunity for the court to hear the Prop 8 lawsuit means the Supreme Court may make a national ruling on same-sex marriage that affects not just California, but every state in the country with a ban on same-sex marriage.
Asked by The Advocate's Julie Bolcer about scenarios in which a Supreme Court ruling might have an impact outside California, Boies said may justices may issue a ruling with larger reach depending on the way they examine the case.
Boies said if the Supreme Court addresses in its ruling the "fundamental merit" issue of whether discrimination against gays and lesbians is unconstitutional under the U.S. Constitution, that ruling would mean "there would be a fundamental right to marry in every state in the country because obviously the federal Constitution applies to every state in the country."
Still, Boies said the ruling would be limited to California if justices decide the case on same narrow ground as the Ninth Circuit or simply determine that proponents of Prop 8 don't have standing to defend the law in court. Even so, Boies said such rulings would establish precedent that would have an impact on other marriage cases throughout the country.
NOTE: An additional quote from Olson was added to this piece following its initial publication that better reflected his confidence the Supreme Court would strike down Prop 8 on its merits.
Gay journalist murdered inside Philadelphia home
Josh Kruger's death has left city 'shocked and saddened'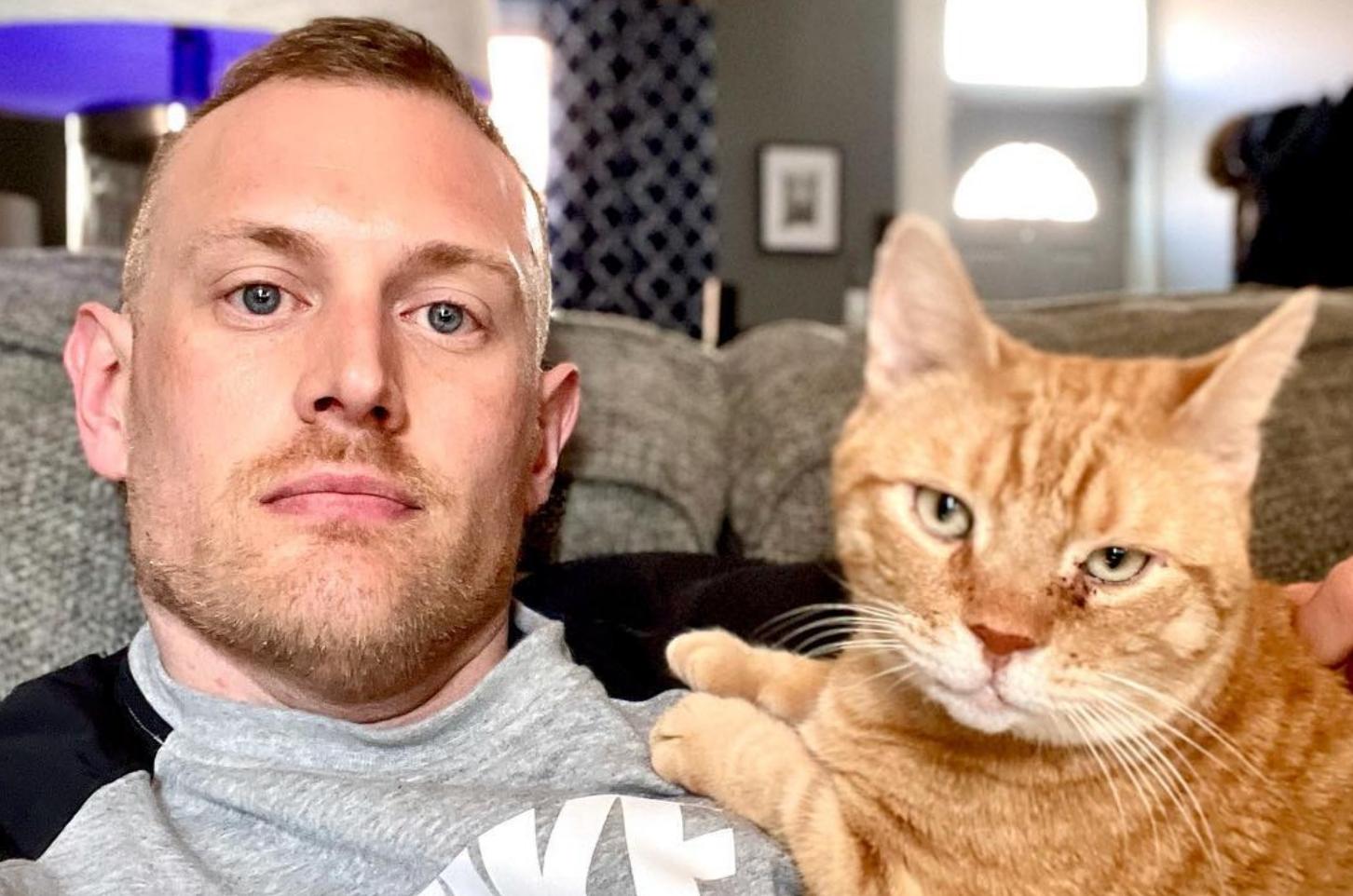 An openly gay journalist was shot to death in his Point Breeze neighborhood home in the 2300 block of Watkins Street in South Philadelphia early Monday morning.
According to Officer Shawn Ritchie, a spokesperson for the Philadelphia Police Department, 39-year-old Josh Kruger was shot at about 1:30 a.m. and collapsed in the street after seeking help. Kruger was transported to Penn Presbyterian Hospital where he was pronounced dead at 2:13 a.m.
Police said that Kruger was shot seven times throughout the chest and abdomen and that no weapons were recovered nor have any arrests been made. Homicides investigators noted that there was no sign of forced entry and the motive remains unclear.
Philadelphia District Attorney Larry Krasner said in a statement:
"Josh Kruger lifted up the most vulnerable and stigmatized people in our communities — particularly unhoused people living with addiction. As an openly queer writer who wrote about his own journey surviving substance use disorder and homelessness, it was encouraging to see Josh join the Kenney administration as a spokesperson for the Office of Homeless Services.
Josh deserved to write the ending of his personal story. As with all homicides, we will be in close contact with the Philadelphia police as they work to identify the person or persons responsible so that they can be held to account in a court of law. I extend my deepest condolences to Josh's loved ones and to all those mourning this loss."
WHYY reported Kruger had written extensively with bylines in multiple publications, including the Philadelphia Inquirer, Philadelphia Magazine, the Philadelphia Citizen, WHYY, and Billy Penn.
CBS News reported that Kruger overcame homelessness and addiction to work for five years in city government, handling Mayor Jim Kenney's social media and serving as the communications director for the city's Office of Homeless Services.
He left city government in 2021 to return to journalism, according to his website.
"He was more than just a journalist," Kendall Stephens, who was a friend and neighbor of Kruger's, told CBS News. "He was more than just a community member. He was somebody that fought that great fight so many of us are not able to fight that fight because we're too busy sheltered in our own homes wondering if someone is going to knock down our doors and kill us the same way they killed him. The same way they tried to kill me. And we're tired of it."
Kenney said in a statement that he is "shocked and saddened" by Kruger's death.
"He cared deeply about our city and its residents, which was evident in his public service and writing. Our administration was fortunate to call him a colleague, and our prayers are with everyone who knew him."
Shocked and saddened by Josh Kruger's death. He cared deeply about our city and its residents, which was evident in his public service and writing.

Our administration was fortunate to call him a colleague, and our prayers are with everyone who knew him. https://t.co/dnRxQ0Ic3W

— Mayor Jim Kenney (@PhillyMayor) October 2, 2023
The District Attorney's LGBTQ+ Advisory Committee issued the following statement:
"Many of us knew Josh Kruger as a comrade who never stopped advocating for queer Philadelphians living on the margins of society. His struggles mirrored so many of ours — from community rejection, to homelessness, to addiction, to living with HIV, to poverty — and his recovery, survival, and successes showed what's possible when politicians and elected leaders reject bigotry and work affirmatively to uplift all people. Even while Josh worked for the mayor, he never stopped speaking out against police violence, politicized attacks on trans and queer people, or the societal discarding of homeless and addicted Philadelphians.
We are devastated that Josh's life was ended so violently. We urge anyone who has information that could lead to an arrest and prosecution for Josh's murder to contact the Philadelphia Police or the DA's Office directly. LGBTQ+ Philadelphians experience violence of all kinds every day; few people used their platforms to remind powerful people in government of that reality as effectively as Josh Kruger did. Josh and the communities he advocated for every day of his life deserve nothing less than justice and accountability for this outrageous crime."
Lesbian mother from El Salvador released from ICE custody
Jessica Barahona-Martinez arrested on June 26, 2017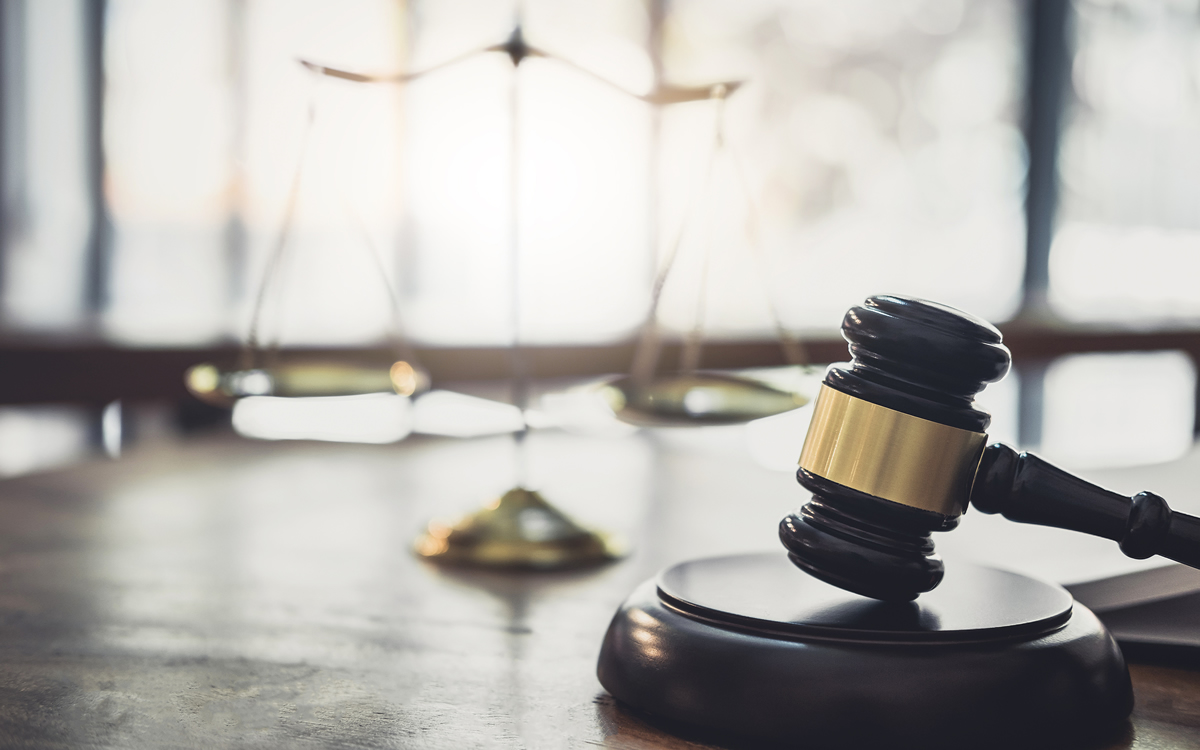 A federal judge last week ordered the release of a lesbian mother from El Salvador who had been in U.S. Immigration and Customs Enforcement custody since June 2017.
Jessica Patricia Barahona-Martinez and her three children entered the U.S. on May 31, 2016. A court filing notes she fled "persecution she faced in El Salvador as a lesbian, and because the government had falsely identified her as a gang member."
Barahona-Martinez lived with her sister and other relatives in Woodbridge, Va., until ICE arrested and detained her on June 26, 2017. She was housed at two ICE detention centers in Virginia until her transfer to the South Louisiana ICE Processing Center, a privately-run facility the GEO Group, a Florida-based company, operates in Basile, La., in October 2020.
An immigration judge in November 2019 granted Barahona-Martinez asylum for the second time. The government appealed the decision and the Board of Immigration Appeals, which the Justice Department oversees, ruled in their favor.
The American Civil Liberties Union and the ACLU of Louisiana last month filed a writ for habeas corpus petition in the U.S. District Court for the Western District of Louisiana's Lafayette Division that asked for Barahona-Martinez's release. U.S. District Judge Terry A. Doughty on Sept. 27 ruled in her favor.
"Petitioner (Barahona-Martinez) ultimately argues that her prolonged detention violates due process; she moves that this court issues a temporary restraining order, requests release, a bond hearing, an expedited hearing and costs and attorney fees," wrote Doughty.
"This court finds that petitioner has plausibly alleged her prolonged detention violates due process," added Doughty.
An ACLU spokesperson on Monday told the Blade that ICE has released Barahona-Martinez and she is once again in Virginia with her children and sister.
State Department hosts intersex activists from around the world
Group met with policy makers, health officials, NGOs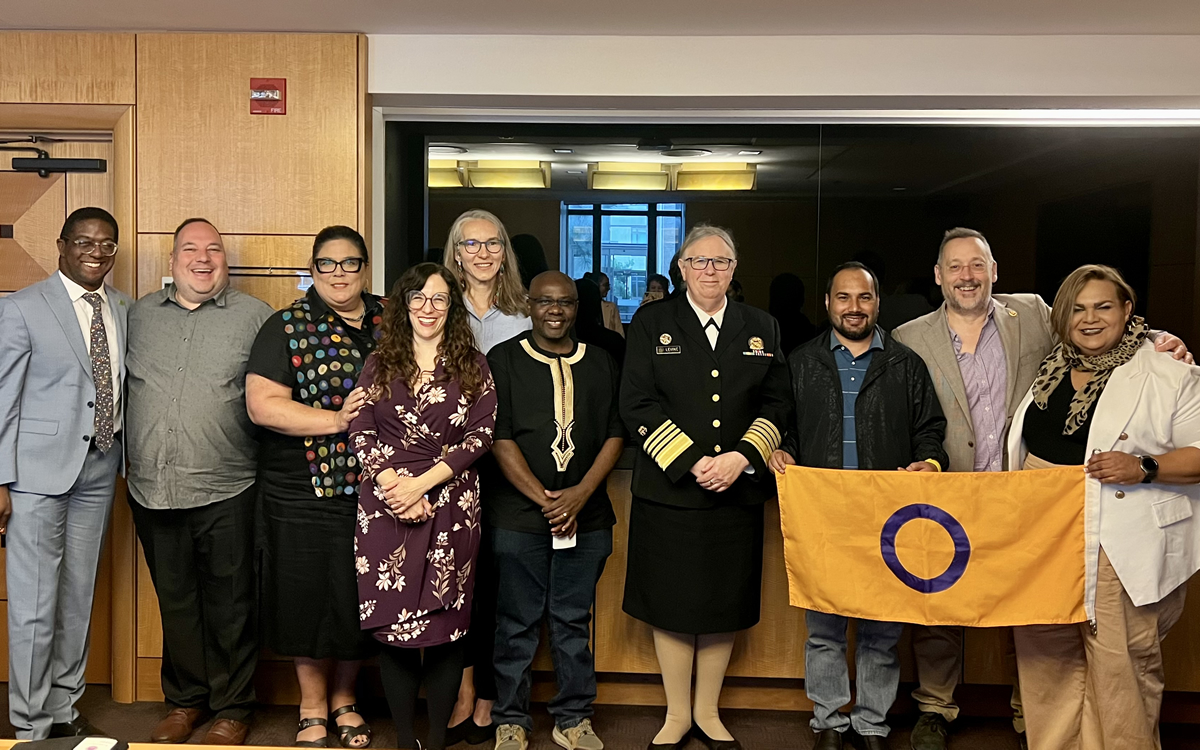 The State Department last week hosted five intersex activists from around the world.
Kimberly Zieselman, a prominent intersex activist who advises Jessica Stern, the special U.S. envoy for the promotion of LGBTQ and intersex rights abroad, brought the activists to D.C.
• Morgan Carpenter, co-founder and executive director of Intersex Human Rights Australia
• Natasha Jiménez, an intersex activist from Costa Rica who is the general coordinator of Mulabi, the Latin American Space for Sexualities and Rights
• Julius Kaggwa, founder of the Support Initiative for People with Atypical Sex Development Uganda
• Magda Rakita, co-founder and executive director of Fujdacja Interakcja in Poland and co-founder of Interconnected UK
• Esan Regmi, co-founder and executive director of the Campaign for Change in Nepal.
Special U.S. Envoy for Global Youth Issues Abby Finkenauer and Assistant Health Secretary Rachel Levine are among the officials with whom the activists met.
Zieselman told the Washington Blade on Sept. 21 the activists offered State Department officials an "intersex 101" overview during a virtual briefing.
More than 60 Save the Children staffers from around the world participated in another virtual briefing. Zieselman noted the activists also met with Stern, U.N. and Organization of American States officials, funders and NGO representatives while in D.C.
"The people we met were genuinely interested," Rakita told the Blade.
Stern in an exclusive statement to the Blade said "the visiting intersex activists clearly had an impact here at State, sharing their expertise and lived experience highlighting the urgency to end human rights abuses, including those involving harmful medical practices against intersex persons globally." Andrew Gleason, senior director for gender equality and social justice at Save the Children US, in a LinkedIn post he wrote after attending his organization's meeting with the activists echoed Stern.
"There are many learnings to recount from today's discussion, but one thing is clear, this is unequivocally a child rights issue, and one that demands attention and action at the intersection of LGBTQI+ rights, reproductive rights and justice, disability justice and more," wrote Gleason. "Gratitude to the panelists for sharing such poignant testimonies and providing insights into what organizations like ours can do to contribute to the broader intersex movement; and thank you to Kimberly for your leadership and bringing this group together."
The activists' trip to D.C. coincided with efforts to end so-called sex "normalization" surgeries on intersex children.
Greek lawmakers in July passed a law that bans such procedures on children under 15 unless they offer their consent or a court allows them to happen. Doctors who violate the statute face fines and prison.
Germany Iceland, Malta, Portugal and Spain have also enacted laws that seek to protect intersex youth.
A law that grants equal rights and legal recognition to intersex people in Kenya took effect in July 2022. Lawmakers in the Australian Capital Territory earlier this year passed the Variation in Sex Characteristics (Restricted Medical Treatment) Bill 2023.
Intersex Human Rights Australia notes the law implements "mechanisms to regulate non-urgent medical care to encourage child participation in medical decisions, establish groundbreaking oversight mechanisms and provide transparency on medical practices and decision making." It further points out the statute "will criminalize some deferrable procedures that permanently alter the sex characteristics of children" and provides "funding for necessary psychosocial supports for families and children."
"It's amazing," Carpenter told the Blade when discussing the law and resistance to it. "It's not perfect. There was some big gaps, but physicians are resisting every step of the way."
The State Department in April 2022 began to issue passports with an "X" gender marker.
Dana Zzyym, an intersex U.S. Navy veteran who identifies as non-binary, in 2015 filed a federal lawsuit against the State Department after it denied their application for a passport with an "X" gender marker. Zzyym in October 2021 received the first gender-neutral American passport.