May 23, 2013 at 3:27 pm EDT | by Staff reports
Help for bullied LGBT students
By DONALD WILSON
Getting through adolescence is hard enough. There's the agony of puberty, the mood swings, the withering self-consciousness and the pressure to conform. Then comes the clumsiness of emerging sexuality. It can be overwhelming.
For some young people, the passage can be even more daunting. For kids coming to terms with their attraction to the same gender or those where their gender identity is questioned – in a society that does not always accept diversity – the challenge can be deadly. A national study of adolescents in grades seven to 12 found that LGBT youth were more than twice as likely to have attempted suicide as their heterosexual peers.
No federal law or policy exists that requires schools to adopt policies to address bullying and harassment. Existing state laws vary greatly in their reach and effectiveness. Anti-Bullying programs are necessary, can be effective and need your support.
The Safe Schools Improvement Act (SSIA) is a House bill (H.R. 1199) introduced by Rep. Linda Sanchez (D-Calif.) with bipartisan support that addresses bullying and harassment for all students, including the categories of actual or perceived sexual orientation or gender identity. Sen. Bob Casey (D-Pa.) introduced a Senate version of the bill (S. 403) with bipartisan support. The SSIA requires that states report data on bullying and harassment to the Department of Education.
The SSIA is a zero-cost bill that would require schools to implement comprehensive anti-bullying policies that address bullying and harassment and ensure the safety and well being of all students. Comprehensive anti-bullying policies are seen as more effective than curriculum interventions. Curriculum interventions are interventions that focus on modifications of the curriculum, which may include videos, classroom discussions, classroom presentations, etc. Whole School Interventions refer to programs that go beyond changes in curriculum to include school-wide efforts, such as teacher training, conflict resolution training, changes in school policies and sanctions, and individual counseling.
Research to date suggests that curriculum-based interventions do not appear to work. Bullying is a systemic problem and trying to solve it with simple modifications of the curriculum without addressing the entire school culture and other systemic issues is likely not effective. However, whole-school interventions can be effective. These interventions are the model that schools should follow when implementing future anti-bullying campaigns.
Lesbian, Gay, Bisexual and Transgender (LGBT) youth experience bullying at school more frequently than their non-LGBT peers. In fact, LGBT youth are twice as likely to experience verbal harassment, exclusion and physical attack at school as their non-LGBT peers. Among LGBT youth, 51 percent have been verbally harassed at school, compared to 25 percent among non-LGBT students; 48 percent say they are often excluded by their peers because they are different, compared to 26 percent among non-LGBT students; and 17 percent report they have been physically attacked at school, compared to 10 percent among non-LGBT students.
LGBT youth identify bullying as a primary problem in their lives. They identified family rejection (26 percent), school/bullying problems (21 percent) and fear of being out or open (18 percent) as the top three problems they face. In comparison, non-LGBT youth identified classes/exams/grades (25 percent), college/career (14 percent) and financial pressures (11 percent) as the top three problems they face. Clearly, LGBT youth spend time worrying about bullying and rejection, while their non-LGBT peers are able to focus on grades, career choices and the future. LGBT youth are also at far greater risk for suicide.
Please contact your local elected officials and ask them to support The Safe Schools Improvement Act.
Donald Wilson is a graduate student studying social work at the University of Southern California.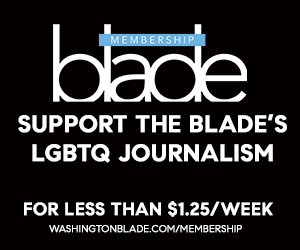 Sign Up for Blade eBlasts