Agema won't attend RNC winter meeting
Embattled Michigan Republican expressed anti-gay, anti-Muslim views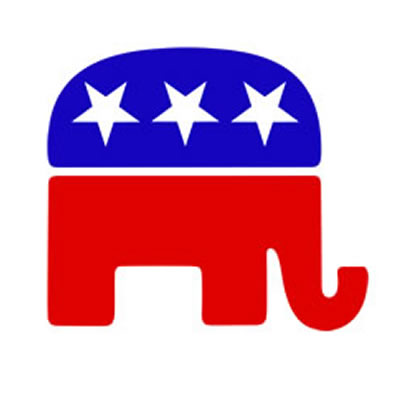 A member of the Republican National Committee who has taken considerable heat from members of his own party for expressing anti-gay views is skipping the upcoming GOP meeting in D.C.
As first reported by the Detroit Free Press, Dave Agema, a former lawmaker in the Michigan House, has opted out of coming to D.C. for the RNC winter meeting, citing concerns over "liberal critics" within his ranks.
"My liberal critics within the Republican Party have chosen to elevate this discussion to the RNC meeting and make it a drawn-out fight between liberals and conservatives within the party," Agema was quoted as saying. "For this reason, I have decided it is best for the party that I not attend the meeting this week and instead, I have sent a proxy who will vote how I want on rules."
Kirsten Kukowski, an RNC spokesperson, confirmed for the Washington Blade that Agema won't attend the meeting — which is set to take place between Thursday and Saturday — and will send in his place Chuck Yob, a former RNC member.
Agema skips the meeting amid calls for him to step down and for the RNC to oust him from his membership. RNC Chair Reince Preibus has said Agema's comments "don't represent the Republican Party."
Dennis Lennox, a Republican precinct delegate in Grand Traverse County in Michigan who's been vocal in calling for Agema's ouster, said the embattled Republican's absence demonstrates he's unfit for his position.
"By avoiding his responsibility to represent Michigan Republicans on the Republican National Committee, Dave Agema has made it clear he does not care about our party," Lennox said. "It's time for Dave Agema to do what's right and abdicate."
Agema's absence at the RNC meeting isn't the same thing as resignation from his post, but it raises questions about whether he can keep his position within the Republican Party. The Detroit Free Press quoted a Republican Party source as saying Agema hadn't submitted his resignation as of Wednesday.
Over the past year, numerous media reports have emerged of Agema expressing anti-gay views, which has riled both gay Republicans and senior members of the party.
In Facebook postings, he's called Russia's controversial anti-gay propaganda law "common sense" and posted an article titled "Everyone Should Know These Statistics on Homosexuals" that depicts gays as sexually promiscuous and rife with sexually transmitted diseases.
At a Republican fundraiser in Michigan, Agema reportedly said he's seen gay people working for American Airlines falsely claim to have HIV-infected partners to obtain spousal health coverage. Agema also sponsored a resolution approved by the RNC in April reaffirming the party's opposition to same-sex marriage.
But Agema's comments aren't limited to anti-gay views. According to Mlive.com, Agema also posted an old online attack piece questioning whether Muslims have contributed anything positive to American society.
After being criticized publicly by former Michigan Republican Party chair Betsy Devos and after Michigan Gov. Rick Snyder made a veiled attack on him during his State of the State address, Agema responded in another Facebook posting, saying he merely intended to "encourage discourse" with his remarks.
But criticism within his own party didn't let up. Reps. Candace Miller (R-Mich.), Justin Amash (R-Mich.) and Fred Upton (R-Mich.) this week each called on Agema to give up his position within the Republican Party.
Gregory Angelo, executive director of the Log Cabin Republicans, has previously called on Agema to resign and said his no-show at the winter meeting demonstrates his views are out-of-sync with his party's.
"Clearly Agema is feeling the heat," Angelo said. "And if Dave Agema thinks Fred Upton, Rick Snyder and Justin Amash and others condemning his remarks are 'liberals,' we should all have reason to suspect what his definition of 'conservative' is."
Meanwhile, the Democratic National Committee is taking pot shots at the Republican Party over the Agema imbroglio, saying the embattled member's views represent the GOP's failure to embrace LGBT equality.
"Dave Agema's rhetoric is hateful and has no place in the public discourse," said DNC spokesperson Ian Sams. "But his position as a Republican National Committee member exemplifies the failure of the GOP to change its opposition to basic equality for all Americans, regardless of who they love. Predictably, Republicans see Dave Agema as a messaging problem. But until the GOP fully embraces LGBT equality, they will continue to be rejected by Americans, just like they were in the last election."
Victory Fund honors gay Guatemalan congressman at D.C. conference
Aldo Dávila a vocal critic of country's government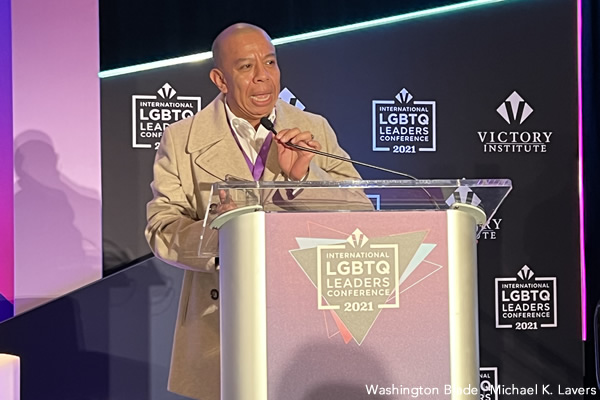 The Victory Fund on Friday honored an openly gay Guatemalan congressman who has faced death threats because of his efforts to fight corruption in his country.
Dávila — a member of the Winaq movement, a leftist party founded by Rigoberta Menchú, an indigenous human rights activist and Nobel Peace Prize winner — in 2019 became the first openly gay man elected to Guatemala's congress. Dávila, who also lives with HIV, had previously been the executive director of Asociación Gente Positiva, a Guatemala City-based HIV/AIDS service organization.
Supporters of President Alejandro Giammattei have lodged several formal complaints against Dávila after he publicly criticized the government over corruption, its response to the pandemic and other issues.
Three men on April 19 approached Dávila's vehicle near Guatemala's National Library and tried to rob him. One of Dávila's bodyguards shot one of the men, but the two other assailants fled the scene before police officers and passersby arrived.
Dávila told the Washington Blade in September during an interview at a Guatemala City hotel that he and his partner installed cameras in their apartment after someone killed their dog.
Two female police officers who arrived at the hotel with Dávila sat in the lobby while he spoke with the Blade. The government a few weeks later reduced his security detail.
"Guatemala is living through the worst democratic crisis in the last 40 years," said Dávila after he accepted the Victory Fund's Global Trailblazer Award at its 2021 International LGBTQ Leaders Conference that is taking place in-person at the JW Marriott in downtown D.C. "Guatemala right now is being paralyzed by corruption and impunity and my voice is uncomfortable because of this."
Dávila became emotional at the end of his remarks.
"I will keep fighting for our rights," he said.
Comings & Goings
Nathanson takes role at Outright Action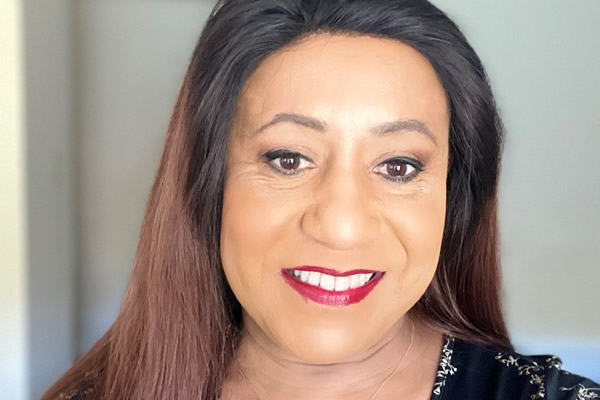 The Comings & Goings column is about sharing the professional successes of our community. We want to recognize those landing new jobs, new clients for their business, joining boards of organizations and other achievements. Please share your successes with us at: [email protected]
The Comings & Goings column also invites LGBTQ+ college students to share their successes with us. If you have been elected to a student government position, gotten an exciting internship, or are graduating and beginning your career with a great job, let us know so we can share your success.
Congratulations to Rikki Nathanson on her new position as Senior Advisor – Global Trans Program with OutRight Action International in New York. Nathanson will be based in D.C.
"I am absolutely thrilled to be taking on this new role as Senior Advisor in OutRight's Global Trans Program," said Nathanson. "I have finally found the perfect fit for me: as a trans woman who has been fighting for equality not only for myself, but for others globally, this position is not only a job, it's intrinsically part of who I am. So, what better way to live, nurture and grow myself."
Nathanson will be working closely with all program staff to ensure a cohesive and intentional approach to gender issues throughout OutRight's programs, including its approach to gender ideology movements. She will lead new initiatives on gender advocacy and policy change, focused but not limited to legal gender recognition and anti-discrimination legislation and policies.
Prior to this Nathanson was director of housing programs at Casa Ruby in D.C. She has also held a number of other positions including: founder/executive director of Trans Research, Education, Advocacy & Training (TREAT), Zimbabwe; chairperson Southern Africa Trans Forum, SATF, Cape Town, South Africa; executive director, Ricochet Modeling Agency, Zimbabwe; and company secretary for Dunlop Zimbabwe Limited, Zimbabwe.
SMYAL Director Shakir to step down Dec. 31
Board to launch Executive Search beginning in January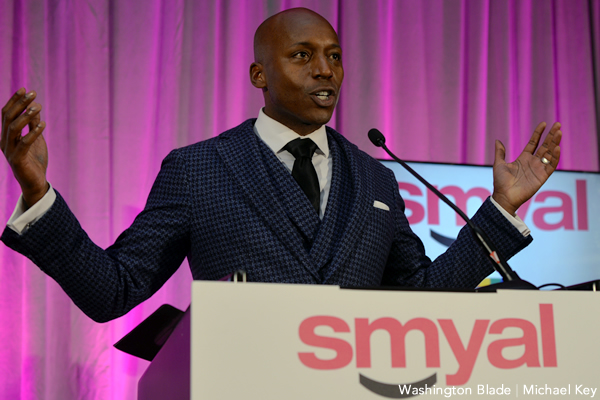 Sultan Shakir, who has served as executive director of D.C.'s LGBTQ youth advocacy organization SMYAL since August 2014, announced on Friday that he will be stepping down from his position effective Dec. 31.
In a Dec. 3 announcement, SMYAL said details of Shakir's future career plans would be announced in the coming weeks.
"While we are sad to see Sultan leave, we wish him nothing but the same success in his new endeavor as he had at SMYAL," said Rob Cogorno, SMYAL's board chair. "His leadership and vision enabled SMYAL to expand greatly needed services to LGBTQ youth in the DC metro area throughout his tenure," Cogorno said.
"I am immensely proud of the work we have been able to accomplish together in my time at SMYAL," Shakir said in a statement released by SMYAL. "SMYAL has been an integral and vital resource in the DMV community for over 37 years, and while we have come a long way in combating homophobia, transphobia, racism, sexual health stigma, homelessness, violence against the LGBTQ community, and oppression, we have a long way to go," he said.
"This work has never been about one person," said Shakir. "SMYAL was founded by our community and we're still around because of our community," he said. "I leave knowing that the commitment and passion of the SMYAL Board, staff, volunteers, and youth leaders have created a solid foundation from which our work will continue to grow until LGBTQ youth no longer need us."
The SMYAL statement says that under Shakir's tenure, SMYAL, which stands for Supporting and Mentoring Youth Advocates and Leaders, expanded its programs and services for LGBTQ youth. Among other things, in 2017 SMYAL opened its first of several housing facilities for homeless LGBTQ youth that include culturally competent case management, education and employment assistance.
"The Youth Housing Program now comprises five programmatic models that serve a combined 61 youth residents," the statement says.
It points out that also under Shakir's leadership, SMYAL expanded the age range of the youth its programs serve under a new Little SMYALs program, which welcomes LGBTQ youth ages 6-12. And earlier in 2021 under Shakir's guidance, SMYAL began a new Clinical Services Department "which provides affirming and accessible mental health counseling," the statement says.
"The SMYAL Board of Directors will officially launch an Executive Search beginning in January 2022 and expects to have named a new Executive Director by summer 2022," the statement says. It says the board will soon name an interim executive director to work with SMYAL's Deputy Executive Director, Jorge Membreno, and the organization's leadership team to oversee the day-to-day activities until a new executive director is named.