EXCLUSIVE: Gay Russian doctor to seek asylum in U.S.
'I have suffered persecution and discrimination in Russia'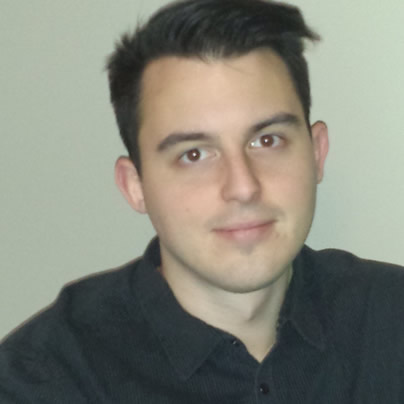 A gay Russian doctor told the Washington Blade during an exclusive interview on Feb. 7 that he plans to seek asylum in the U.S. because of anti-gay persecution he said he faced in his homeland.
"I have suffered persecution and discrimination in Russia due to my political views and sexual orientation," said George Budny. "I am fearful for my safety, the safety of my family and friends and fearful of the fact that I will never be allowed to become a productive and successful member of society in my home country."
Budny, who is from St. Petersburg, spoke with the Blade in Dupont Circle hours after the 2014 Olympic Games officially opened in the Black Sea resort city of Sochi – and police in his hometown and Moscow arrested 14 LGBT rights advocates. Budny and his boyfriend also attended an opening ceremony viewing party at the Human Rights Campaign.
He said he began to experience homophobia after his mother began to inquire about why the Supreme Council of the United Russia Party in Moscow replaced her and other local officials ahead of the country's 2007 parliamentary elections.
Budny, 29, said party bosses told his mother they replaced her with a civil servant who was affiliated with Russia's Federal Security Bureau – which succeeds the former Soviet Union's KGB – because of him.
An employee at the Hermitage Museum in St. Petersburg told Budny's father that she knew his ex-boyfriend with whom he was very close. An official with the Russian Ministry of Foreign Affairs told his father he had seen Budny at a gay bar.
Budny told the Blade his father realized his is gay when he found "Queer As Folk" DVDs in his apartment.
"I had to admit, yes I am, please forgive me," said Budny.
Budny said his mother was "crying for about a year" after she learned about his sexual orientation. She thought he "turned out gay" because she had sinusitis when she was pregnant with him.
Budny told the Blade his father sent him to treatment and to female prostitutes because he said "they will fix you."
He said his father eventually kicked him out of his family's apartment early one morning in late 2007 because "the scandals became intolerable." Parliamentary elections took place around the same time.
Budny told the Blade he had secretly saved $1,000 because he said he expected his parents would force him to leave their home. He said his father took the aforementioned money before he kicked him out.
"I stopped being their son and they regarded me as a cancer in the family, destroying them from within," said Budny, noting his younger brother was only 8 years old when his father forced him to leave the family's apartment. "The reason was to save their younger son because he didn't know what he was dealing with."
Life with boyfriend in St. Petersburg 'amazing'
Budny moved in with his then-boyfriend from Malaysia with whom he studied at a St. Petersburg medical school. The couple worked and traveled to Sweden, Norway, Germany and other European countries during their relationship that lasted five years.
"We would earn money and spent it on trips," said Budny. "It was amazing."
Budny had a post-doctoral fellowship at an Ohio university for three years. He returned to St. Petersburg in the fall of 2011 as protests against Putin and the United Russia Party he heads took place ahead of parliamentary elections.
"I felt like I was gaining hope in Russia when I saw all these people," Budny told the Blade, noting it was the first time he had ever seen LGBT rights advocates protesting openly. "I was impressed at how things changed when I was gone. I felt like there was a lot of freedom in the air.
He supported the opposition Yabloko party ahead of the December 2011 parliamentary elections. Budny became a member of a St. Petersburg election commission where he educated the public about voting rights, counted votes and confirmed the final results before submitting them to the authorities.
The party did not gain any seats in the Russian Duma.
Budny subsequently filed four complaints against those he felt falsified St. Petersburg election results.
"Due to the high-profile nature of my position, I was under immense scrutiny," he told the Blade. "To my distress, I discovered election fraud and publicly exposed it (video footage, etc.) on my blog, on television and in newspapers."
Election officials removed economist Grigory Yavlinsky, whom Yabloko nominated as its presidential candidate, from the ballot less than two months before Russians went to the polls again in March 2012.
Budny said any optimism that had remained "all ended very quickly" when Putin succeeded now Prime Minister Dmitry Medvedev during Russia's presidential election that took place in March 2012.
Being outed at hospital 'terrifying'
A bill St. Petersburg Legislative Assemblyman Vitaly Milonov introduced that sought to ban gay propaganda in the city became law in September 2012. A Russian law that requires non-governmental organizations that receive funding from outside the country to register as "foreign agents" took effect two months later.
Budny had been a resident at St. Petersburg's largest hospital when the city's law that bans gay propaganda to minors took effect in September 2012. He said a university student who worked part-time at a gay bar began working at the facility where people with HIV, Hepatitis C and other infectious diseases receive treatment on the same day the statute came into force.
Budny said other residents and their supervisors began making "derogatory and horrible jokes" against his colleague because he was "very feminine by Russian standards."
"If I come out or if they ever find out I'm gay at my job, this would happen to me," Budny told the Blade. "It was terrifying."
Budny said the residents and the physicians who supervised them soon began to harass his colleague to his face. They also mistreated their patients, including an 18-year-old dancer with HIV who contracted meningitis.
"'You should be working; you're getting all these horrible diseases,'" one of the doctors told the patient, according to Budny. "He was dying from AIDS."
Budny said the hospital fired his colleague in December 2012 after he took sick time. He told the Blade the residents and physicians' response was "the faggot got kicked out."
Budny told the Blade they started "painting me with the same brush" because someone had seen the two men having lunch together and "being friendly."
"That hate campaign started against me," said Budny. "I had to make up a girlfriend story. It was just a really bad story."
Budny told the Blade the St. Petersburg gay propaganda law made it illegal for him and other hospital staff to talk about LGBT topics with any patient who was younger than 18. These include anal sex and other risk factors associated with contracting HIV.
"Do I violate the Hippocratic oath or do I violate the propaganda law," said Budny. "Either way I should be making compromises on my professional level or on my legal level. I can't focus on my professional growth under this condition."
Anti-gay attacks in St. Petersburg
Budny said he has been attacked three times since 2009 because of his sexual orientation.
He told the Blade more than half a dozen men whom he described as "skinheads" tried to choke him with a thick metal chain while he and his then-boyfriend walked through a theater district near St. Petersburg's largest park.
Budny said the second incident took place after he and his then-boyfriend from Malaysia left Central Station, a gay club in St. Petersburg. Its owners also operate a gay bar in Moscow outside of which two men opened fire last November.
Budny told the Blade the third attack took place "just out of nowhere" last year as he walked home from a St. Petersburg Metro station late at night. Budny, who is Jewish, said two skinheads called him a "faggot" and used anti-Semitic slurs during the attack.
He said his assailants punched him in the face and broke his nose before he ran into a nearby restaurant.
Skinheads are among those who frequently joined Milonov at anti-gay rallies in St. Petersburg. Budny filed a complaint with city prosecutors late last year that urges them to investigate the lawmaker for voter fraud.
Budny told the Blade that his supervisor told him after he completed his residency in January 2013 that hospital administrators didn't "want to see me anymore." He noted the 2012 presidential election results showed nearly everyone at the hospital backed Putin, even though Budny said some of his colleagues said they never even voted.
"I found it out too late unfortunately and realized my hospital officials really, really hate me for exposing the election fraud in my own precinct," he told the Blade. "I realized what can I do if this will be happening in every clinic that I go to. I want to be a physician I don't want to quit."
Mother: Stay in U.S. because of propaganda law
He received a student visa and arrived in the U.S. less than three weeks before Putin last June signed a bill that sought to ban gay propaganda to minors into law.
Budny currently lives near Union Station in D.C. as he studies at Kaplan University near Dupont Circle to secure the necessary credentials to apply for a residency program. His roommate introduced him to his boyfriend shortly after he arrived in the nation's capital.
Budny told the Blade he speaks with his mother, although she remains uncomfortable with his sexual orientation. He has not spoken with his father since he kicked him out of the family apartment in 2007.
Budny said his mother has told him to stay in the U.S. because of Russia's gay propaganda law.
"She is afraid for the safety of my younger brother and all of us," said Budny.
He said authorities last month conducted what he described as an emergency inspection on the St. Petersburg children's clinic he and his mother opened more than a decade ago.
Budny told the Blade the officials wanted to investigate the building's electrical and plumbing systems, the windows and whether the first-floor of the apartment building in which the facility is located had been properly zoned. He said local officials in 2009 allowed the clinic to move into the building.
"They are attacking us by basically saying we are starting a clinic in an apartment building," said Budny. "My mother is sure that this happened right after I filed my complaint against [Milonov]."
Budny told the Blade a D.C. lawyer has begun working on his asylum case. He expects she will formally file his petition with the U.S. government in the coming weeks.
"Right now I realize there is no way back," said Budny, discussing Russia's gay propaganda law. "They're not going to repeal it. It's going to be reinforced."
Jim Obergefell announces bid for seat in Ohio state legislature
Marriage plaintiff moves on to new endeavor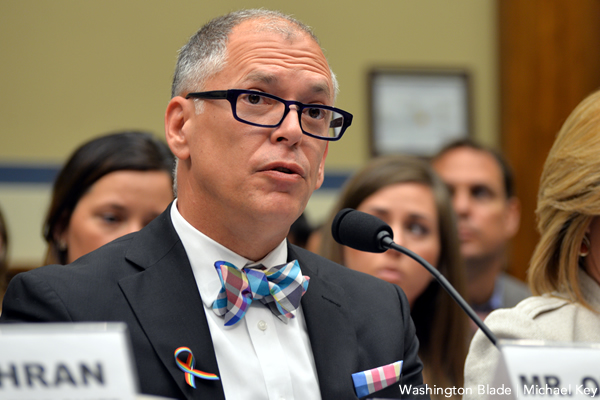 Jim Obergefell, the lead plaintiff in the litigation that ensured same-sex couples have the right to marry nationwide, announced on Tuesday he'd pursue a new endeavor and run for a seat in the state legislature in his home state of Ohio.
"You deserve a representative who does the right thing, no matter what. You deserve a representative who fights to make things better for everyone," Obergefell said. "I've been part of a national civil rights case that made life better for millions of Americans. Simply put, I fight for what's right and just."
Obergefell, who claims residency in Sandusky, Ohio, is seeking a seat to represent 89th Ohio District, which comprises Erie and Ottawa Counties. A key portion of his announcement was devoted to vowing to protect the Great Lakes adjacent to Ohio.
"We need to invest in our Great Lake, protect our Great Lake, and make the nation envious that Ohio has smartly invested in one of the greatest freshwater assets in the world," Obergefell said.
Obergefell was the named plaintiff in the consolidated litigation of plaintiffs seeking marriage rights that led the U.S. Supreme Court to rule in 2015 for same-sex marriage nationwide. Obergefell was widower to John Arthur, who died of amyotrophic lateral sclerosis, and was seeking the right to be recognized as his spouse on his death certificate. The ruling in the consolidated cases ensured same-sex couples would enjoy the full benefits and responsibilities of marriage.
"We should all be able to participate fully in society and the economy, living in strong communities with great public schools, access to quality healthcare, and with well-paying jobs that allow us to stay in the community we love, with the family we care about," Obergefell said in a statement on his candidacy.
FDA-funded blood donation study recruiting gay, bi men
D.C.'s Whitman-Walker, L.A. LGBT Center working on study to ease restrictions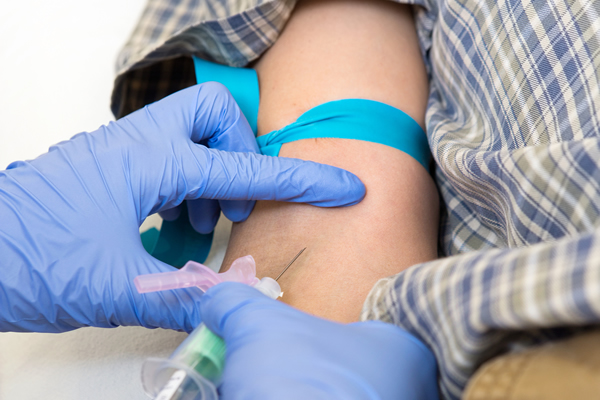 D.C.'s Whitman-Walker Institute and the Los Angeles LGBT Center are among LGBTQ supportive organizations in eight U.S. cities working with the nation's three largest blood donation centers on a study to find a way to significantly ease blood donation eligibility for men who have sex with men or MSM.
The study, which is funded by the U.S. Food and Drug Administration, calls for recruiting a total of 2,000 gay and bisexual men in eight U.S. cities selected for the study to test the reliability of a detailed donor history questionnaire aimed at assessing the individual risk of a gay or bisexual man transmitting HIV if they donate blood.
A statement released by the study organizers says the questionnaire, which could be given to a gay or bisexual person showing up at a blood donation site, could be a replacement for the FDA's current policy of banning men who have had sex with another man within the previous three months from donating blood.
In the early years of the AIDS epidemic in the 1980s, the FDA put in place a permanent ban on blood donations by men who have sex with men. In 2015, with advanced HIV testing and screening techniques readily available, the FDA lifted its permanent ban on MSM blood donations and replaced it with a 12-month restriction for sexual activity between MSM.
The FDA further reduced the time of sexual abstinence for MSM to three months in 2020.
LGBTQ rights organizations and others advocating for a change in the current FDA restriction point out that at a time when the nation is facing a severe shortage of blood donations due to the COVID pandemic, the three-month donation deferral requirement for MSM is preventing a large number of blood donations from men whose risk of HIV infection is low to nonexistent.
Under the FDA-funded and initiated study, the American Red Cross, Vitalant, and OneBlood — the nation's three largest blood donation centers — have been conducting the questionnaire testing since the study was launched in March 2021.
"To gather the necessary data, the blood centers will partner with LGBTQ+ Centers in Washington, D.C., San Francisco, Orlando, New Orleans/Baton Rouge, Miami, Memphis, Los Angeles, and Atlanta," the study organizers say in a statement on a website launched to help recruit volunteers for the study.
"The study will enroll a total of 2,000 gay and bisexual men (250 – 300 from each area) who meet the study eligibility criteria," the statement says.
Among the criteria for being eligible, the statement says, is the person must be between 18 and 39 years old, have expressed an interest in donating blood, must have had sex with at least one other man in the three months before joining the study, and must agree to an HIV test. A negative test result is also required for acceptance into the study.
The study is officially named ADVANCE, which stands for Assessing Donor Variability And New Concepts in Eligibility.
"The ADVANCE study is a first step in providing data that will help the FDA determine if a donor history questionnaire based on individual risk would be as effective as time-based deferral, in reducing the risk of HIV in the blood supply," the study organizers statement says.
"If the scientific evidence supports the use of the different questions, it could mean men who have sex with men who present to donate would be assessed based upon their own individual risk for HIV infection and not according to when their last sexual contact with another man occurred," the statement continues. "The ADVANCE study is groundbreaking because it's the first time a study is being conducted that could result in individual risk assessment for men who have sex with men to donate blood," the statement says.
The Whitman-Walker Institute, which is among the community-based organizations involved in helping organize and conduct the study, is an arm of Whitman-Walker Health, the LGBTQ supportive D.C. health center.
Christopher Cannon, director of Research Operations for Whitman-Walker Institute, said that since the D.C.-based part of the study was launched early last year prior to the official announcement of the study on March 20, D.C. has surpassed the original city goal of recruiting 250 participants for the study.
"We are currently at 276 as of last Friday's report," Cannon told the Blade in a Jan. 13 interview. "And the current goal is now 300," he said. "So, we're hoping to push this over that goal line in the coming days and weeks.
Cannon said that like the community organizations involved in the study in other cities, Whitman-Walker Institute's role has been focused on recruiting gay and bisexual men to participate in the study and to send them to the American Red Cross headquarters building at 430 17th St., N.W. near the White House. That site, which serves as a blood donation center, is also serving as the site where study participants are screened, interviewed, and presented with a detailed questionnaire.
"We promote the study within Whitman-Walker," Cannon said. "We promote it to our networks. We did social media promotions across the city.'
Although Whitman-Walker doesn't have the final draft of the questionnaire being presented to study participants, Cannon said he has seen "bits and pieces" of it.  
"They ask very direct questions about the person's sex life, sexual partners, sex acts, numbers of partners," Cannon said. "There are questions about condom use, PrEP use, drug use. How recently have you had sex? Lots of related questions," he said.
"It's really about trying to figure out effectively which are the best questions," according to Cannon. "The hope is by analyzing the questions and identifying maybe the best 10 to 12 questions that can be universally used…to get the best answers that identify the individuals that may have the highest risk," he said. Doing that, he points, out can help determine which men who have sex with men should be eligible to safely donate blood.
A statement released by Whitman-Walker last March calls the study a "monumental research effort" that has the potential to lift the stigma imposed on gay and bisexual men whose ability to donate blood is currently based on their sexual orientation.
"The ADVANCE study is designed to understand if, by asking carefully crafted and research-informed research questions, blood collectors can screen potential blood donors for their individual HIV risk factors rather than applying a ban against sexually active gay and bisexual men," the statement says.
"The goal is to move away from overly broad questions that exclude potential donors and spread stigmatizing messages about MSM and their HIV risks," it says.
Cannon said that as of last week, study organizers had recruited a total of 879 study participants nationwide out of the goal of 2,000 participants needed to complete the study. He said issues related to the COVID pandemic created delays in the recruitment efforts, but study organizers were hopeful the study could be completed by this summer.
Information about participating in the study or learning more about it can be obtained at advancestudy.org.
Veterans can now identify as transgender, nonbinary on their VA medical records
About 80 percent of trans veterans have encountered a hurtful or rejecting experience in the military because of their gender identity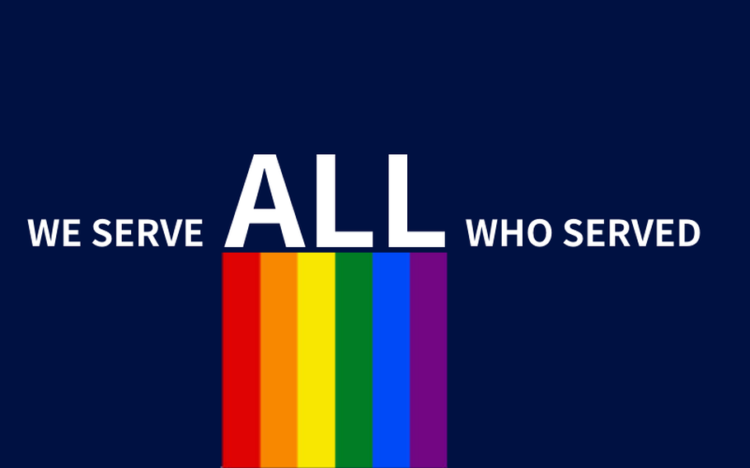 Veterans Affairs Secretary Denis McDonough announced Wednesday that his department added the options of transgender male, transgender female, nonbinary and other, when veterans select their gender, in medical records and healthcare documentation.
"All veterans, all people, have a basic right to be identified as they define themselves," VA Secretary Denis McDonough said in a statement. "This is essential for their general well-being and overall health. Knowing the gender identity of transgender and gender-diverse veterans helps us better serve them."
The statement also noted that the change allows health-care providers to better understand and meet the medical needs of their patients. The information also could help providers identify any stigma or discrimination that a veteran has faced that might be affecting their health.
McDonough speaking at a Pride Month event last June at the Orlando VA Healthcare System, emphasized his support for Trans and LGBQ+ vets.
McDonough said that he pledged to overcome a "dark history" of discrimination and take steps to expand access to care for transgender veterans.
With this commitment McDonough said he seeks to allow "transgender vets to go through the full gender confirmation process with VA by their side," McDonough said. "We're making these changes not only because they are the right thing to do, but because they can save lives," he added.
In a survey of transgender veterans and transgender active-duty service members, transgender veterans reported several mental health diagnoses, including depression (65%), anxiety (41%), PTSD (31%), and substance abuse (16%). In a study examining VHA patient records from 2000 to 2011 (before the 2011 VHA directive), the rate of suicide-related events among veterans with a gender identity disorder (GID) diagnoses was found to be 20 times higher than that of the general VHA patient population.
McDonough acknowledged the VA research pointing out that in addition to psychological distress, trans veterans also may experience prejudice and stigma. About 80 percent of trans veterans have encountered a hurtful or rejecting experience in the military because of their gender identity.
"LGBTQ+ veterans experience mental illness and suicidal thoughts at far higher rates than those outside their community," McDonough said. "But they are significantly less likely to seek routine care, largely because they fear discrimination.
"At VA, we're doing everything in our power to show veterans of all sexual orientations and gender identities that they can talk openly, honestly and comfortably with their health care providers about any issues they may be experiencing," he added.
All VA facilities have had a local LGBTQ Veteran Care Coordinator responsible for helping those veterans connect to available services since 2016.
"We're making these changes not only because they are the right thing to do but because they can save lives," McDonough said. He added that the VA would also change the name of the Veterans Health Administration's LGBT health program to the LGBTQ+ Health Program to reflect greater inclusiveness.
Much of the push for better access to healthcare and for recognition of the trans community is a result of the polices of President Joe Biden, who reversed the ban on Trans military enacted under former President Trump, expanding protections for transgender students and revived anti-bias safeguards in health care for transgender Americans.