Obama urged to raise LGBT issues with Francis
Adviser says president 'inspired' by pontiff
Human Rights First President Elisa Massimino and Kerry Kennedy, president of the Robert F. Kennedy Center for Justice and Human Rights, said in a letter to Obama that the meeting will be "an important opportunity to address critical moral issues confronting the global community."
"We write to urge you to use this meeting — and the joint statement following it — to reinforce Pope Francis' positive statements on the inherent dignity of LGBT people and to amplify the shared opposition of the United States and the Catholic Church to laws criminalizing LGBT people which have sparked violence against this vulnerable minority around the world," said the women.
Massimino and Kennedy specifically cited Nigeria and Russia, which hosted the 2014 Winter Olympics last month against the backdrop of criticism over the Kremlin's LGBT rights record, in their letter to Obama. The women further noted Francis is expected to travel to Uganda this year.
Ugandan President Yoweri Museveni last month signed a bill into law that imposes a life sentence upon anyone found guilty of repeated same-sex sexual acts.
"At a time when members of the LGBT community are being arrested, attacked, and 'outed' in situations that make them vulnerable to violence, there is a real urgency for U.S. leadership," writes Massimino and Kennedy. "There is particular value for Pope Francis to raise this issue publicly in Uganda because his words will reverberate throughout Africa and worldwide at this time, and we hope he would raise these issues consistently."
LGBT Federation of Argentina President Esteban Paulón told the Washington Blade he also hopes Obama will discuss Russia and Uganda's LGBT rights records with Francis.
Paulón noted the pontiff was among the most vocal opponents of his country's same-sex marriage bill before lawmakers approved it in 2010. Argentine President Cristina Fernández de Kirchner criticized then-Buenos Aires Archbishop Jorge Bergoglio over his rhetoric against the measure that included calls for a "holy war" against it.
"We hope that in this meeting President Obama, like he did when he visited Russia (in 2013) and in recent declarations against Uganda's homophobic laws, brings to the table at this meeting the need for the Vatican to change the position it has had on LGBT rights," Paulón told the Blade. "We know that Obama supports marriage equality and the pope was the most active opponent to the Argentina law."
Paulón added he hopes Obama will also urge Francis to change the Vatican's policy towards sexual abuse.
"The Vatican must stop covering up and protecting pedophiles," said Paulón.
LGBT Catholics continue to welcome Francis' more moderate approach to gays in the church since he succeeded Pope Benedict XVI last March.
The Argentine-born pontiff said last summer during an interview with La Civiltà Cattolica, an Italian Jesuit magazine, the church has grown "obsessed" with same-sex marriage, abortion and contraception. Francis less than two months earlier told reporters who asked him about the reported homosexuality of the man whom he appointed to oversee the Vatican bank during a flight back to Rome after attending World Youth Day in Brazil that gay men and lesbians should not be judged or marginalized.
The former archbishop of Buenos Aires in 2001 visited a hospice to kiss and wash the feet of 12 people with AIDS. Dignity USA Executive Director Marianne Duddy-Burke told the Blade during an interview earlier this month that Francis uses the word "gay" as opposed to "homosexual or same-sex attraction disorder or any of the sort of distancing and clinical kind of terms" that Benedict and his predecessor, Pope John Paul II, used.
The LGBT Catholics and advocates with whom the Blade spoke about the first anniversary of Francis' pontificate noted church teaching on homosexuality, marriage and other issues has not changed in spite of his more conciliatory tone.
Francis last July criticized what he described as the "gay lobby" during his press conference with reporters while returning to Rome from World Youth Day. The U.N. Committee on the Rights of the Child last month sharply criticized the Vatican over its continued opposition to homosexuality and anti-gay rhetoric that contributes to the "social stigmatization of and violence against" LGBT adolescents and children raised by same-sex couples.
A White House spokesperson on Wednesday declined to say whether Obama would raise LGBT-specific issues during his meeting with Francis.
"You always welcome the opportunity to meet with the pope," deputy national security adviser Ben Rhodes told reporters on Wednesday while traveling to Rome from Brussels where Obama discussed Russia's continued aggression towards Ukraine with European and NATO allies. "But in particular, the president – I think like many people around the world – has been inspired by the first year that Pope Francis has had, by the way in which he has motivated people around the world by his message of inclusion, of equality, which has deep meaning for people both of the Catholic faith, but people of different faiths all over the world."
"It's an opportunity for them to get to know each other personally, for the president to hear from the pope about what he is trying to do around the world, and really for the president to express his appreciation for the pope's leadership on a range of challenges that he has highlighted in his first year," added Rhodes.
Advocates have urged President Obama to raise LGBT-specific issues with Pope Francis during their meeting at the Vatican on Thursday.
LGBTQ, intersex activists in India prepare for marriage equality ruling
Country's Supreme Court has agreed to hear multiple cases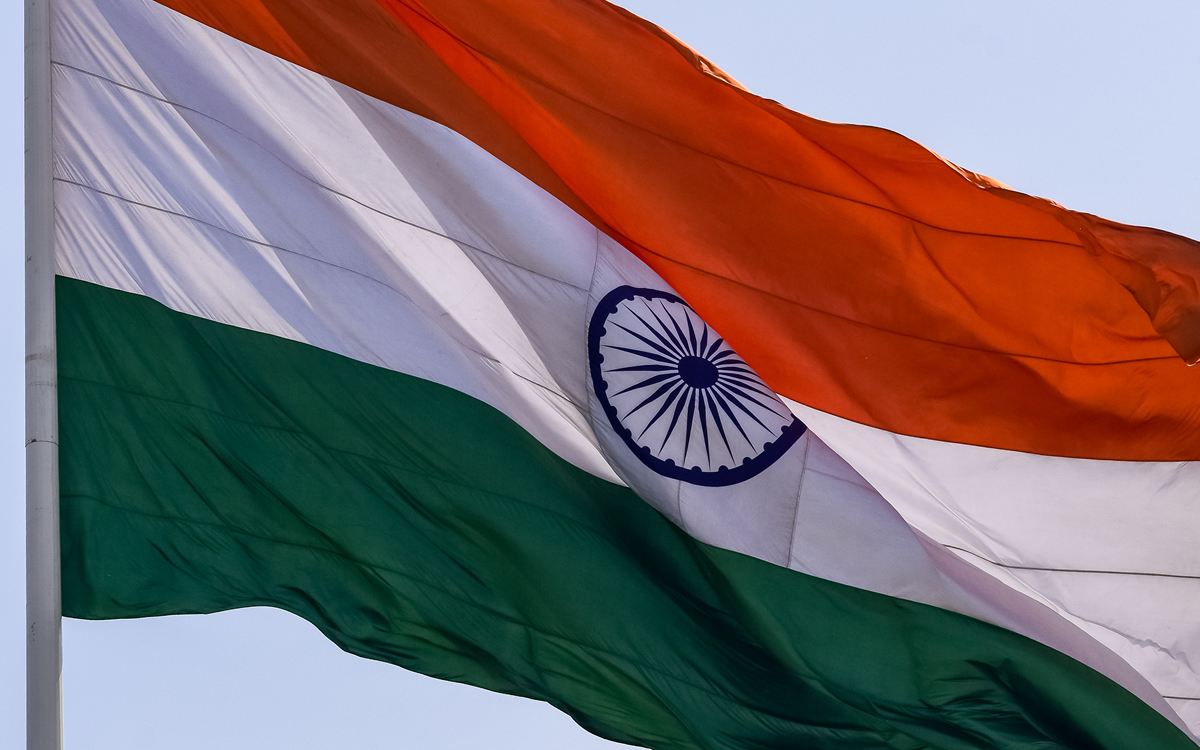 The world's largest democracy is preparing to extend marriage rights to same-sex couples through the Indian Supreme Court.
The highest court of the land on Jan. 6 transferred to itself all marriage equality petitions that had been pending before other courts.
Two same-sex couples on Nov. 14, 2022, filed a petition before the Supreme Court seeking legal recognition of same-sex marriages. The first petitioners are Supriyo Chakraborty and Abhay Dang, while the second couple is Parth Phiroze Merhotra and Uday Raj Anand.
The petitioners argued before the Supreme Court that marriage only between "male" and "female" discriminates against same-sex couples by denying them adoption, employment, retirement and other benefits. The petitioners have requested the law be declared unconstitutional.
Justices D. Y. Chandrachud and Hima Kohli after they heard the petitioners ordered the federal government to respond to their petition. Lawyers on Jan. 3 asked the Supreme Court to transfer two similar cases from the Delhi and Kerala High Courts. The Supreme Court agreed to the request and transferred nine marriage equality cases to its jurisdiction.
The Supreme Court in 2018 struck down the colonial-era law that criminalized homosexuality.
While delivering the judgment in 2018, Chandrachud said that the case is much more than decriminalizing a provision.
"It is about an aspiration to realize constitutional rights and equal existence of LGBT community as other citizens," he said.
Activists and the LGBTQ and intersex community are expecting the Supreme Court to issue a favorable ruling.
Rashtriya Swayamsevak Sangh (RSS), one of the world's largest voluntary organizations and Prime Minister Narendra Modi's Bharatiya Janata Party's parent organization, has come out in support of the LGBTQ and intersex community, even though the organization is considered conservative, RSS Chief Mohan Bhagwat in an interview with "Organizer and Panchjanya," the organization's magazine, said that the LGBTQ community too should have the right to privacy, and the organization will have to promote this view.
"People with such proclivities have always been there; for as long as humans have existed," said Bhagwat. "This is biological, a mode of life. We want them to have their own private space and to feel that they, too, are a part of the society. This is such a simple issue. We will have to promote this view because all other ways of resolving it will be futile."
RSS is an organization that supports Indian culture and values.
It runs 20,000 schools in the country and promotes free education for poor neighborhoods. RSS volunteers carried out relief efforts during last year's flood in Assam state, and ran a rescue operation in Modi's home state of Gujarat when an earthquake killed more than 20,000 people.
Tinesh Chopade, associate director of advocacy for the Humsafar Trust, told the Washington Blade he is positive and hopeful of the upcoming ruling
"Justice Chandrachud is very positive towards protecting the rights of the LGBTQ community," said Chopade. "It's just we should be mindful of the technicality of the judgement as the court has asked government response of the case."
Chopade also talked about Bhagwat's statement.
Chopade said it is a good sign because RSS was against homosexuality when the Supreme Court decriminalized it. Chopade added he strongly believes Sangh's statement could have a positive impact on Indian society.
"RSS has a large following in society, so definitely the chief's statement would help change the attitude of the individuals towards the community," Chopade told the Blade. "If we have a conversation as a community with them (RSS), then we will be more than happy to engage, not only with the chief (justice) but also with other workers to see how we can work together. We definitely see that as positive towards the influencing the larger society."
Chopade further highlighted how the LGBTQ and intersex community is preparing for the Supreme Court's expected ruling. He said that even though it has little control over the decision, the community is hopeful.
"As a community-based organization, our job is to prepare the community on the ground for such legal proceedings. We have so many beautifully written judgments in past by the Supreme Court of India, but when it comes to implementation, that's the challenge," said Chopade. "We can prepare the community for the responses or implementation. For example, if tomorrow we have marriage equality, then as an LGBTQ organization, our job is to disperse the judgment."
A spokesperson of the Sappho for Equality, an LGBTQ and intersex organization based in the Indian state of West Bengal, told the Blade that equality must extend to all the spheres of life, including the home, workplace, and public spaces for the LGBTQ and intersex community.
Decriminalizing homosexuality, according to Sappho for Equality, is not enough.
"We deserve all the rights and privileges that people who are at the center of society receive through legal recognition of their interpersonal relationships such as marriage," said the Sappho for Equality spokesperson. "With the help of various queer-trans* activists and leaders, we are trying to bring to the surface the lived realities of many queer-trans* couples from across the country who've had to fight with their (birth) families as well as the legal institutions at the cost of their mental, physical, social health and wellbeing. Marriage equality is an absolute necessity of the hour as it lies in the fact that many queer-trans individuals who come from multifarious intersectional backgrounds will at least be able to tell their (birth) families about the legal recognition of their relationships which ensures security."
Ankush Kumar is a freelance reporter who has covered many stories for Washington and Los Angeles Blades from Iran, India and Singapore. He recently reported for the Daily Beast. He can be reached at [email protected]. He is on Twitter at @mohitkopinion.
George Santos to step down from committee assignments
Embattled gay Republican under pressure to resign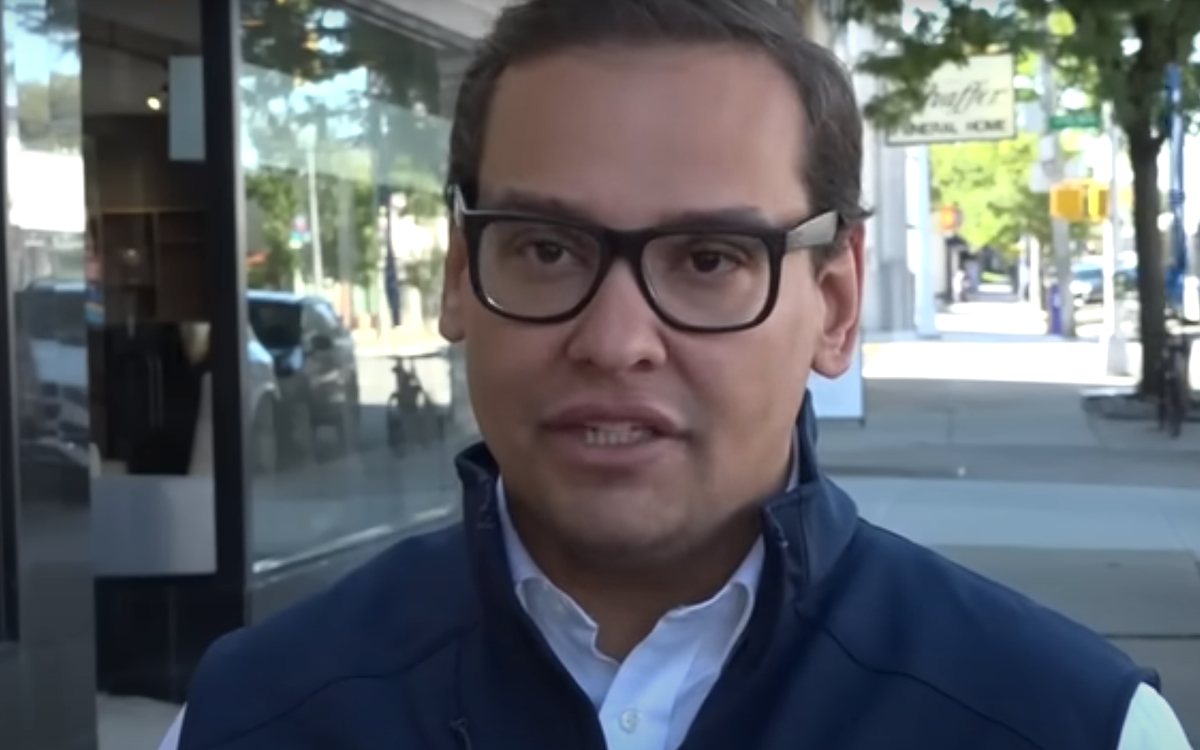 Republican Rep. George Santos (N.Y.) told House GOP colleagues on Tuesday that he will step down from his two committee assignments pending the resolution of investigations and possible law enforcement activity over his alleged financial crimes and violations of campaign finance laws.
Santos, who was appointed to the House Small Business and Science, Space and Technology Committees, neither of which are considered high profile, announced his recusal during a closed-door session following his meeting on Monday with House Speaker Kevin McCarthy (R-Calif.).
Today's news marks the first sign that the many scandals with which Santos has been enveloped since his arrival to Washington may have fractured his relationships with and support from House Republican leadership.
Over the weekend, the Justice Department reportedly asked the Federal Election Commission to yield to the federal prosecutors probing Santos' campaign finance activity, a likely signal that a criminal investigation is underway.
Santos is also the subject of a complaint filed to the House Ethics Committee as well as parallel investigations conducted by the Nassau County District Attorney's Office and the office of New York Attorney General Letitia James.
The congressman has faced calls to resign, including from members of his own party, since it was revealed last month that he had fabricated virtually every part of his identity and biography.
Va. House subcommittees advance two anti-transgender bills
Senate Democrats have pledged to block any anti-LGBTQ measures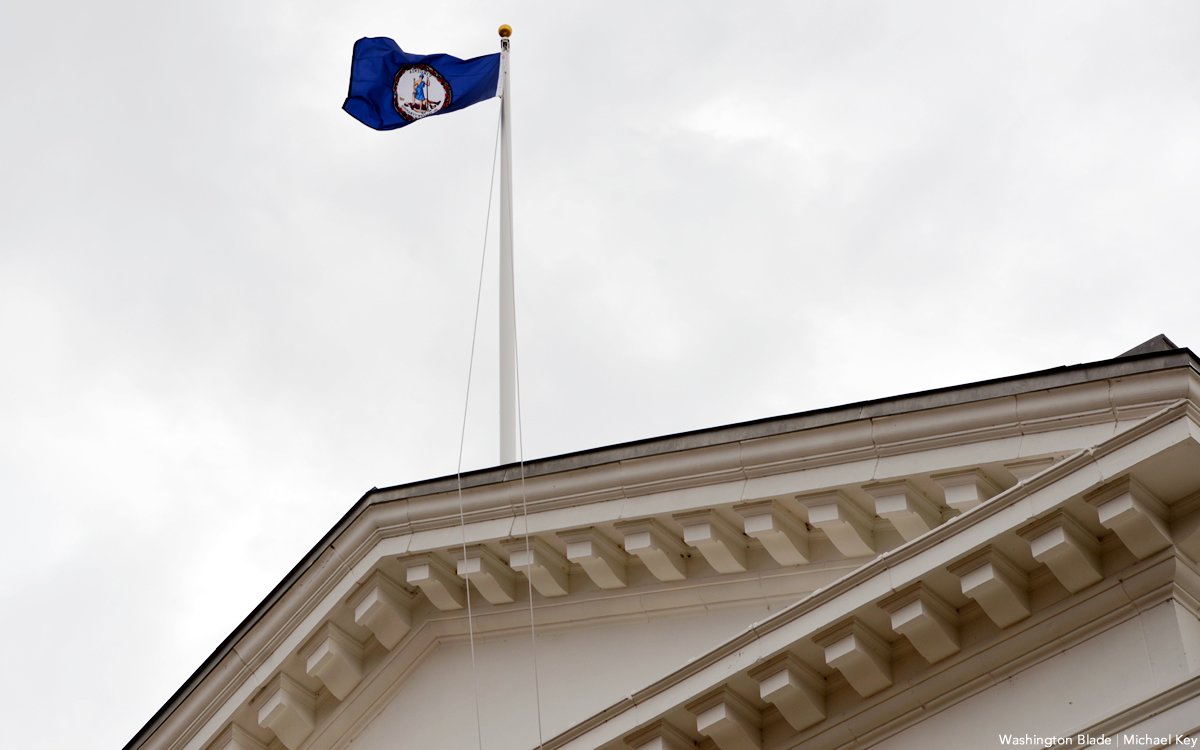 Two anti-transgender bills advanced in the Virginia House of Delegates on Monday.
A House Education Subcommittee by a 5-3 margin voted to advance state Del. Dave LaRock (R-Loudoun County)'s House Bill 2432, which Equality Virginia notes "would require public school personnel to contact a student's parent if they believe that the student's self-identified gender does not align with their 'biological sex.'" The House Higher Education Subcommittee by a 6-4 margin advanced state Del. Karen Greenhalgh (R-Virginia Beach)'s House Bill 1387, which would ban transgender athletes from school sports teams that correspond with their gender identity.
Both bills will now go before the full House Education Committee.
The House Early Childhood/Innovation Subcommittee last week voted unanimously to kill state Del. Jason Ballard (R-Giles County)'s House Bill 1434, which would have required trans students to obtain a court order to update their name in school records. The Senate Public Education Subcommittee on Jan. 26 also tabled three measures that would have banned trans athletes from school teams corresponding with their gender identity.
Republicans currently control the House of Delegates by a 51-47 margin. Democrats, who have a 22-18 majority in the state Senate, have said they will oppose any anti-LGBTQ measure that reaches their chamber.