Vets and rookies: D.C. Aquatics Club
Long-time members say newer swimmers inspire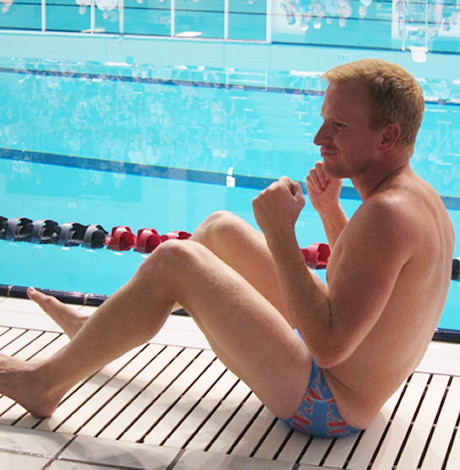 Now that many of the LGBT sports teams in Washington have established solid clubs with strong bases of athletes, an interesting dynamic has emerged between the rookies and veterans on the teams.
This year the Blade will spotlight a rookie and a veteran from the different local teams in a series that will delve into why it is important to have a mix of both types of athletes and how they define each other.
Michael Saxvik joined the District of Columbia Aquatics Club in 2012 after moving to D.C. from St. Louis. A former high school swimmer from Minnesota, he missed the team aspect and being part of a group.
"I wanted to meet people with similar interests, build a new network and have a more structured approach to my workouts," Saxvik says.
He says he wasn't expecting to find so many veterans on the team and that what is great about them is the wealth of experience they bring to the table.
"It is nice to have the context of the experienced swimmers and to hear about the origins of the team," Saxvik says. "I like having that connection to the history."
Saxvik often finds that he is in the same lane with some of the veterans at practices and admires their work ethic.
"When they kick my butt in practice, it is a great wake up call," he says.
This year, Saxvik, who is 33 and works in technology and consulting for higher education, joined the board of D.C. Aquatics as membership chair. He felt that it was the right time to step into a leadership role as the veterans have already given so much of their time.
"Being a part of D.C. Aquatics is one of the best things that have happened to me," Saxvik says. "The veterans prove that there is hope for me to compete in the future."
Dawson Nash grew up in Baltimore and attended St Paul's School where athletics are a key skill set for students. He gave lacrosse and wrestling a try but found that he was unsuccessful at being an athlete even though it was something he wanted to achieve.
After moving to D.C., he joined D.C. Aquatics in 1998 because he wanted to compete and has never looked back.
"I love the camaraderie on the team and the challenging workouts," Nash says. "Being in shape and competing is good for your mind and spirit; it makes you a well-rounded person."
Nash likes seeing younger people gravitating to the sport and making swimming part of their lives.
"Having the newbies there is a constant reminder that you can't rest on your laurels," Nash says.  "You can still improve at any age and the rookies motivate you to continue to better yourself."
Nash, who is 61 and works as a manager of software developers, attended a high school reunion and after sharing stories of traveling the world to compete in swimming, a classmate turned and said, "Wow, you really are an athlete now."
Nash has no plans to wrap up his swimming career anytime soon and finds contentment in the spirit of the team and meeting other swimmers from all over the world.
In an interesting twist as to what actually defines a veteran, Nash points to a 91-year-old swimmer from California who recently starred in a Speedo ad, swims a mile a day and competes in a dozen swim meets a year.
"In 30 years, I want to be that guy," Nash says. "Joining this team is one of the best things I have ever done."
Washington Football Team embraces Pride Night Out
'Football is for everyone'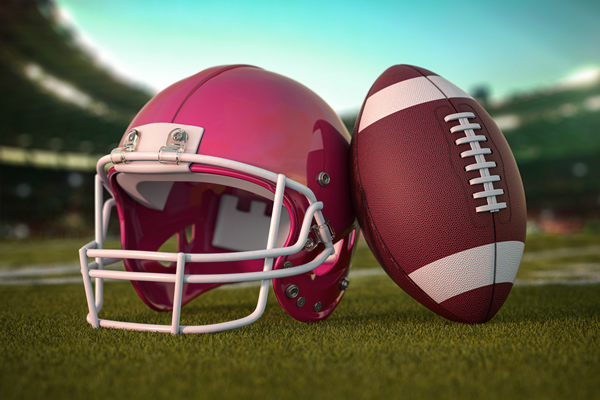 Team DC launched its 'Night OUT' series in 2005 as an LGBTQ community night with the Washington Nationals.
Over the years, they added events with other local professional sports teams – DC United, Washington Mystics, Washington Capitals, Washington Wizards, Washington Kastles, Washington Spirit, Old Glory DC, Washington Prodigy and Citi Open.
On Thursday, Sept. 16, Team DC will host the first annual Pride Night OUT at the Washington Football Team marking their first partnership with the National Football League.
"We had tried reaching out in the past but eventually made the decision that we would not engage until the name was changed," says Brent Minor, founder and executive director of Team DC. "We don't want these community nights to just be a monetary transaction, we want to build bridges and encourage inclusion."
This week's game is the Washington Football Team's Week 2 matchup against the New York Giants and will be televised on Thursday Night Football.
Along with Pride Night OUT, it will also be a celebration of Latinx Heritage Month and Pro Football Hall of Famer Bobby Mitchell, who was a pioneer and trailblazer for equality and civil rights during his years with the team as a player and executive.
Frontline workers from the LGBTQ community including Whitman-Walker Health, Food & Friends and medical providers will be recognized and there will be a performance by the Gay Men's Chorus of Washington's gospel ensemble of 'Lift Every Voice.'
The new relationship with the Washington Football Team began when they reached out to Capital Pride and Team DC with a request for a cultural competency training for WFT staffers.
"We spoke with about 75 members of their staff, and it wasn't just a window dressing exercise — people were engaged," Minor says. "During the training, Night OUT came up, which led to a discussion on corporate perspective regarding the LGBTQ community."
Another cultural competency training is expected to occur in the future and the Washington Football Team has pledged to have a yet to be determined role at Capital Pride in 2022.
In August 2020, former NFL player Jason Wright was hired by the Washington Football Team to become their team president, where he leads their business operations, financing, and marketing strategies.
"We went through a leadership change when Jason Wright was hired and the direction of our outreach will be much broader than it was in the past," says Joey Colby-Begovich, vice president of guest experience, operations for the Washington Football Team. "We want to be intentional in celebrating our communities beyond the traditional football fans and that includes people of color and marginalized communities. Football is for everyone."
The DMV region is comprised of a broad spectrum of people who represent the changing demographics of our country. Establishing connections to communities where people from different backgrounds and sexual orientations can find commonality is important for any organization interested in social responsibility.
"We are hoping that we can cultivate a broader fan base that feels safe and comfortable in our space. That includes stronger and deeper relationships with our communities and opportunities in our employee base — we want to be involved in the discussion," Colby-Begovich says. "The support that we shared for Carl Nassib coming out is an example of our direction. There is change happening."
The excitement is palpable from the D.C. LGBTQ community as more than 100 tickets have already been sold for the inaugural Pride Night OUT at the Washington Football Team.
"I think back to the beginning when we first established a relationship with the Washington Nationals. Years later after the mass shooting at Pulse in Orlando, they reached out and asked, 'What can we do,'" says Minor. "Establishing these relationships is important and who knows where this leads when you are embraced in a positive way? When you can break down a barrier between the LGBTQ community and the NFL, that's rarefied air."
Tickets for Pride Night OUT at the Washington Football Team can be found at teamdc.org.
If a nation? 'Team LGBTQ' ranked 11th in medal tally at Tokyo Olympics
182 publicly out gay, lesbian, bisexual, transgender, queer and nonbinary athletes were in Tokyo for the Summer Olympic Games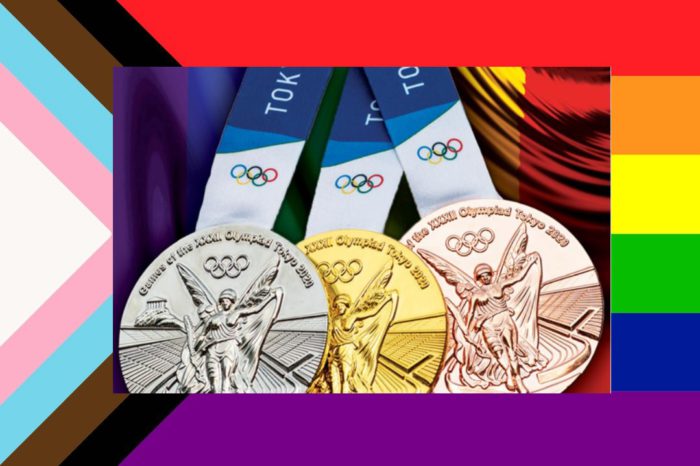 TOKYO – Delayed by the coronavirus pandemic by one year and then held under tight restrictions including no spectators or cheering fans in the stands, the Tokyo Olympics drew to a close Sunday with one group of athletes, LGBTQ+ Olympian competitors, having made historic gains.
Affectionately labeled "Team LGBTQ" by OutSports magazine, at least 182 publicly out gay, lesbian, bisexual, transgender, queer and nonbinary athletes were in Tokyo for the Summer Olympic Games, more than triple the number who participated at the 2016 Rio Summer Olympic Games, the magazine reported.
"In fact, if the LGBTQ Olympians competed as their own country — affectionately labeled "Team LGBTQ" by Outsports — they would rank 11thin the total medal count (right behind France and before Canada), with 32 team and individual medals: 11 gold, 12 silver and nine bronze," reflected NBC Out.
30 different countries were represented by at least one publicly out LGBTQ+ athlete covering 34 sports, including the first trans Olympians, Team New Zealand's weightlifter, Team USA's Reserve BMX racer Chelsea Wolfe, and Team Canada's Quinn, the 25-year-old, soccer player who goes by a single name and uses the pronouns "they" and "their."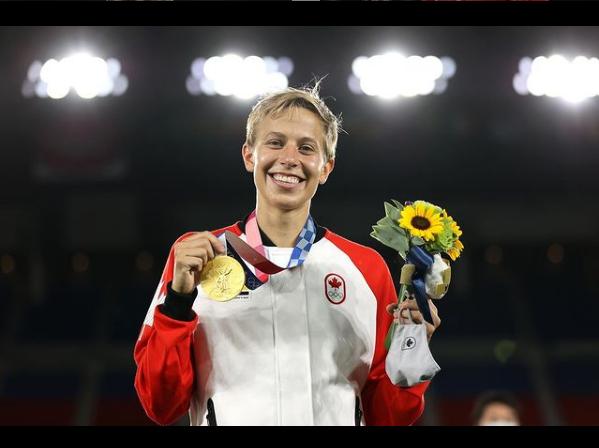 The most notable Olympic medal win was that of Canadian Women's Soccer midfielder Quinn, who became the first openly transgender, non-binary athlete to win an Olympic gold medal in another trailblazing moment at the Tokyo Games for the marginalised LGBTQ+ community.
Photo via Instagram
In another Olympic triumph, 27-year-old British diver Tom Daley secured his first Olympic Gold medal alongside teammate Matty Lee winning the gold with a score of 471.81 in the men's synchronized diving narrowly besting the defending champions, China's Cao Yuan and Chen Aisen by just 1.23 points. For Daley it was his fourth career Olympic medal including a Bronze Medal won in the the Men's 10m platform completion at Tokyo as well.
Outsports and NBC Out published the following list of medalists;
The gold medalists were Brazilian swimmer Ana Marcela Cunha for the 10-kilometer event; French martial artist Amandine Buchard for mixed team judo; Venezuelan track and field athlete Yulimar Rojas for the triple jump; Irish boxer Kellie Harrington; New Zealand rower Emma Twigg; U.S. women's basketball team members Sue Bird, Chelsea Gray, Brittney Griner, Breanna Stewart and Diana Taurasi; American 3-on-3 basketball player Stefanie Dolson; Canadian women's soccer team members Quinn, Kadeisha Buchanan, Erin McLeod, Kailen Sheridan and Stephanie Labbe; French handball players Amandine Leynaud and Alexandra Lacrabère; New Zealand rugby players Gayle Broughton, Ruby Tui, Kelly Brazier and Portia Woodman; and, of course, British diver Tom Daley, who finally took home the gold for synchronized diving at his fourth Games.
NBC Out's Dan Avery noted that after she earned silver for the Philippines, featherweight boxer Nesthy Petecio told reporters, "I am proud to be part of the LGBTQ community," according to the Philippine Daily Inquirer,
"Let's go, fight!" she added. "This fight is also for the LGBTQ community."
"The presence and performance of these out athletes has been a huge story at these Games," Outsports founder Cyd Zeigler told NBC Out in an email. "30% of all the out LGBTQ Olympians in Tokyo won a medal, which means they didn't just show up, they also performed at a very high level."
Out British diver Tom Daley takes Bronze medal in men's 10m platform
"I owe this medal to so many people. I'm standing on the podium but there are so many people behind the medal."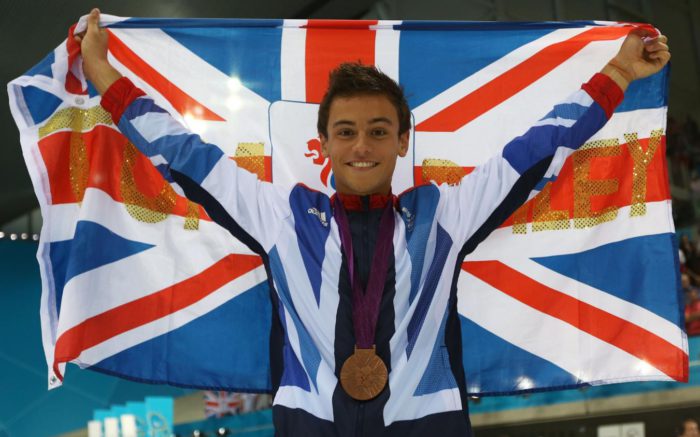 KASAI RINKAI PARK, Tokyo- After tough competition in the Men's 10m platform diving from China's Cao Yuan who picked up the Gold Medal and his teammate Yang Jian cinching the number two spot with a Silver Medal, 27-year-old British diver Tom Daley secured a Bronze Medal win with a score of 548.25
This is the second Olympic Bronze Medal for the Plymouth, England native, in individual diving completion since he won bronze at the London Games in 2012. Daley and his teammate Daniel Goodfellow won a Bronze Medal in the 10m synchronised at the 2016 Olympic Games in Rio De Janeiro, Brazil.
With this Bronze win, it will be his fourth overall career Olympic Games medal win after taking the Gold two weeks ago in the Tokyo games along with his British teammate diving partner Matty Lee. Daley and Lee winning the gold with a score of 471.81 in the men's synchronized diving narrowly besting the defending champions, China's Cao Yuan and Chen Aisen by just 1.23 points.
During a post event press conference Daley said; "I am so happy that this Olympics has gone the way it has. I feel like a different athlete, I feel like I've been through so many different things over the years."
"At the end of May, I didn't even know if I was going to make it to these Games. I tore my meniscus and had knee surgery, I always dreamed I'd be fit enough to come back and dive at these Olympics," he continued adding, "If someone had told me I was going to win a gold and a bronze, I probably would have laughed in their face. I owe this medal to so many people. I'm standing on the podium but there are so many people behind the medal."
Reflecting on his medal win the diver noted, "Once you're in the final, that's what I love. I love competition when it counts, there was great competition with the two Chinese divers, they pulled away when I missed it a little bit on the fourth dive," the apparently thrilled Daley smiled and added, "I'm extremely happy to come away with another Olympic medal."
🥉🥉🥇🥉@TomDaley1994, the first British diver to win four Olympic medals.#TeamGB pic.twitter.com/gNNQGs762i

— Team GB (@TeamGB) August 7, 2021