'Grace & Frankie' gives voice to elder, LGBT issues
Netflix show stars Fonda, Tomlin as frenemies married to gay men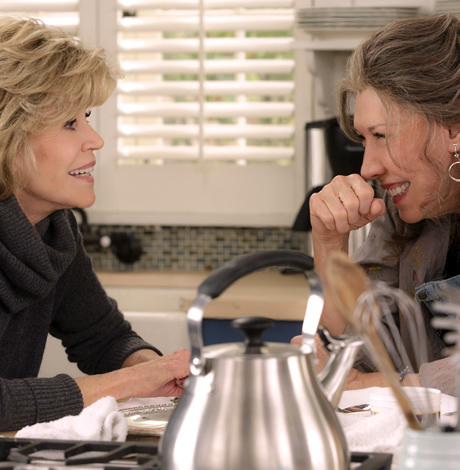 Wow! You've hooked up?" a 25-year-old queer friend recently said to me (a Baby Boomer). "I didn't think you'd know what that meant!"
Watching "Grace and Frankie," a new series streaming on Netflix, set near Los Angeles, starring Lily Tomlin, 75, and Jane Fonda, 77, would make my young bud's head spin.
In the show, Grace (Fonda) and Frankie (Tomlin) talk about sex, discuss vaginal lubricants (as easily as you might discuss how you take your coffee) and have sex (though not with each other). Grace, married for four decades to Robert (Martin Sheen), and Frankie, wed for 40 years to Sol (Sam Waterston), are frenemies. Left to their own devices they'd never hang out. They're forced to socialize, because Robert and Sol are partners in a law firm. One evening over dinner, Robert and Sol deliver a sucker punch: for 20 years they've been lovers, and now that same-sex marriage is legal in California, they'll be leaving them and getting married. Grace and Frankie, gobsmacked, slowly overcome their mutual distaste for each other and become BFFs.
With "Friends" co-creator Marta Kauffman as executive producer, "Grace and Frankie" is a New Age, "California liberal," touching, sometimes grating  "I Love Lucy" — if Ricky and Fred were coming out to Lucy and Ethel. Did I mention it's addictive? Why am I hooked on a show that's no "Transparent" (Amazon's show about a man coming out to his family as transgender) or "House of Cards" (Season 4 can't come fast enough)? Because, Tomlin, Fonda, Sheen and Waterston are such terrific actors that viewing them reciting grocery lists would be spectacular.
Equally eye-catching, "Grace and Frankie" gives visibility to older actors and characters, hetero and queer. People over 65 are just over 14 percent of the population in the United States, according to the U.S. Census Bureau. Yet elders are rarely seen on the silver screen or on TV as anything other than "grumpy old men," psycho grannys or retro "Golden Girls" wannabees.
There are about 1.5 million gay, lesbian and bisexual elders in the U.S. today. The number is likely to increase by 2030, according to Services & Advocacy for Gay, Lesbian, Bisexual & Transgender Elders (SAGE). Yet, there have been few portrayals in films of older LGBT people coming out, having sex, enjoying romance — let alone marrying.
It's a pleasure to watch Tomlin, Fonda, Sheen and Waterston inhabit their characters in "Grace and Frankie." It's hard to believe that anyone, no matter their age, wouldn't find them attractive.
In her superb one-woman show "The Search for Signs of Intelligent Life in the Universe," (written by her wife Jane Wagner), Kate, one of Tomlin's characters, has "affluenza." Watching "Grace and Frankie," I sometimes wondered if the series' characters suffered from this malady.  They're hard-working and altruistic (Grace is a retired cosmetics executive; Frankie, an artist, teaches former prison inmates). On hearing that same-sex marriage is legal, Frankie says, "I know. I hosted the fundraiser." Yet, with their beach house, rants and new agey meditation, they can seem entitled and frivolous.
But it's fun and moving to see Grace and Frankie fight to make themselves visible in a world that often doesn't see people over 50. Grace melts down when a store cashier, obsessed by a young woman buying lottery tickets, won't serve her. "We have a superpower," Frankie, who's stolen cigarettes from the market, says after dragging Grace to the car, "You can't see me, you can't stop me."
I couldn't quite believe (though I know the show's a comedy) that Robert and Sol, in Los Angeles, needed to wait 20 years to come out. Yet their relationship seems believable to me.  When Robert says to Sol, "I'm never not going to be coming out, am I?" or Sol finds himself still loving Frankie — you believe it.
"Grace and Frankie" has been picked up for a second season. Check it out. It ages well.
Kathi Wolfe, a writer and a poet, is a regular contributor to the Blade.
Bearing witness to the unimaginable
Israeli Embassy on Friday showed raw footage of Oct. 7 attack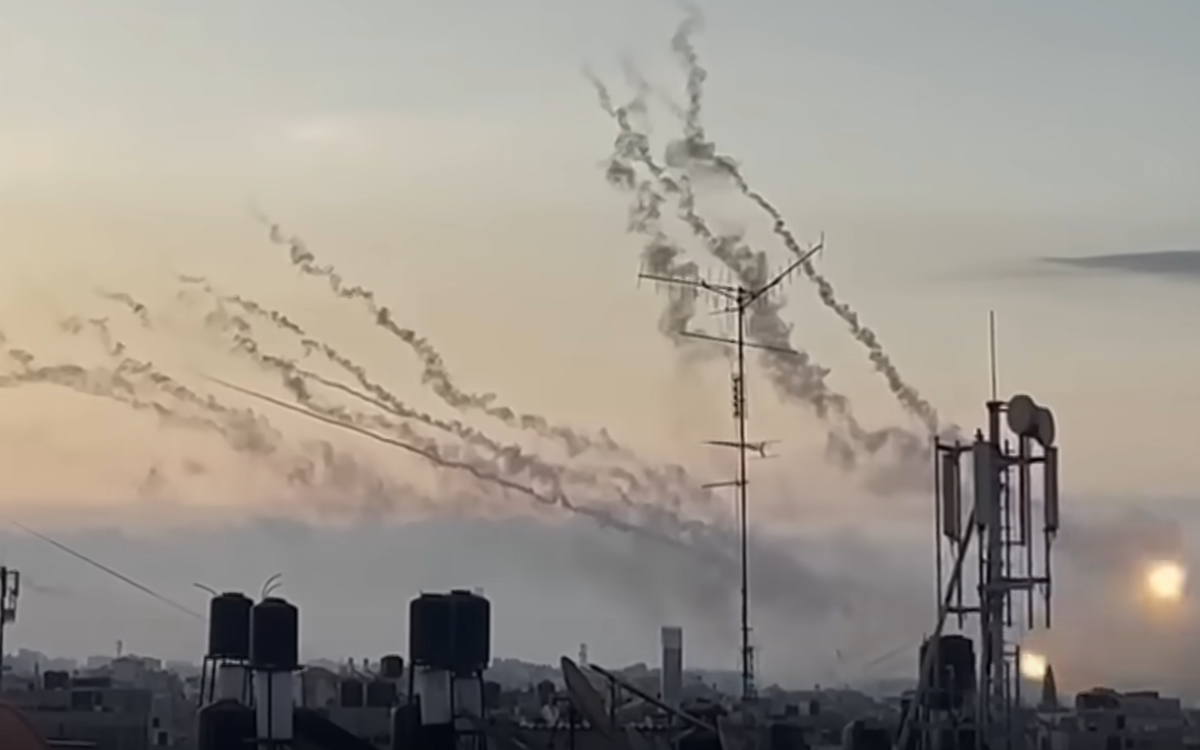 (Editor's note: This oped contains descriptions of graphic violence and depictions of anti-Semitism.)
We journalists all too often find ourselves in a position where it is necessary to bear witness to the unimaginable. One such moment happened on Friday.
The Israeli Embassy in D.C. invited me and five other journalists to watch raw footage of Hamas's surprise attack against Israel on Oct. 7 as it happened. Videos from that awful Saturday had already circulated on social media and appeared in news reports. I had seen many of them, so I did my best to brace myself for what I was about to see. Words cannot begin to describe the horror that we saw.
• Militants tried to decapitate a man with a garden hoe while he was still alive.
• A home security camera system in Netiv HaAsara, a settlement that borders Beit Lahiya, a town in the northern Gaza Strip, shows a man and two of his sons running to a bomb shelter. Militants a few seconds later threw a grenade into it. They brought the two boys back into the house. One militant took what looked like a bottle of water out of the refrigerator and drank from it before he put it back and walked away. One of the boys repeatedly asked his brother "Why am I alive?" before they escaped. Their mother returned with local security personnel and found her husband's body in the bomb shelter's entrance. (Embassy spokesperson Tal Naim told us after we watched the footage that militants killed the older son in Zikim, at a nearby kibbutz. The oldest of the two boys who survived the grenade attack lost vision in one eye.)
• A video showed militants throwing grenades into a bomb shelter in which people had taken shelter. One militant said the "dogs are scared."
• A video shows militants throwing Hersh Goldberg-Polin, a 23-year-old American Israeli who was attending the Nova music festival in Re'im, a kibbutz that is roughly three miles from Gaza, into the back of a pick-up truck. A grenade that militants had thrown into a bomb shelter in which Goldberg-Polin and others had sought refuge severed part of his arm. The injury was clearly visible in the video.
• Body cameras that first responders wore when they arrived at the music festival after the attack recorded burned bodies in the back seat of a car and in nearby bushes.
• Videos that militants recorded show decapitated Israeli soldiers.
• The footage included pictures of charred bodies of babies and young children.
• Militants in Gaza recorded gunmen removing an injured woman from the trunk of a Jeep and forcing her into the backseat of a car.
The Israeli government has said roughly 1,200 people have been killed, including at least 260 people who militants murdered at the Nova music festival. The Israeli government also says more than 5,000 people have been injured in the country since the war began. Goldberg-Polin and Yarden Roman-Gat, whose gay brother, Gili Roman, spoke with the Washington Blade on Oct. 30 in D.C., are among the more than 200 people who are currently being held hostage in Gaza.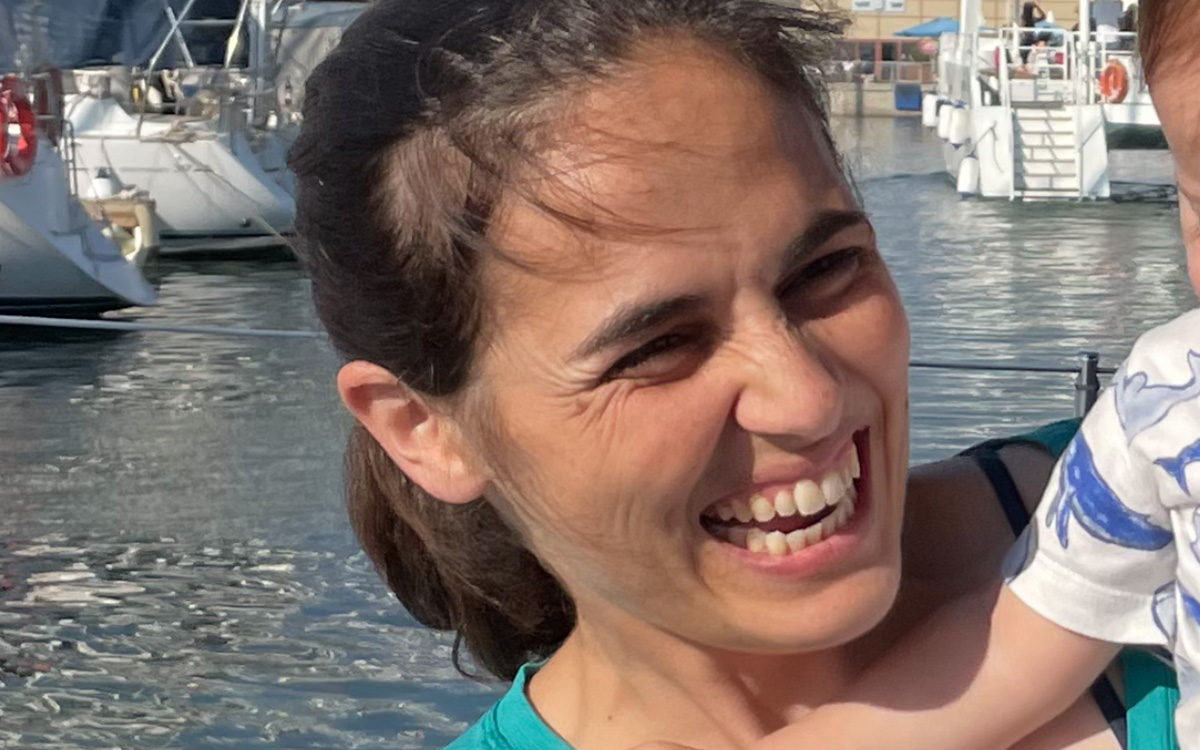 Hamas rockets have reached Tel Aviv, Jerusalem, Ben Gurion Airport, and other locations throughout Israel. Israeli Defense Forces and Hezbollah, another militant group, have exchanged fire across the Israel-Lebanon border.
The Hamas-controlled Gaza Health Ministry says more than 13,000 people have died in the enclave since Oct. 7. The Israeli government has cut electricity and water to Gaza and has stopped nearly all food and fuel shipments.
Calls for a ceasefire growing louder
The footage that we watched was 43 minutes long and included videos that militants and their victims recorded on cell phones and GoPro cameras and clips from traffic cameras in southern Israel and CCTV. We were not allowed to bring cell phones into the room where we saw it.
A group of pro-Palestinian protesters was outside the embassy when we arrived. One woman who was standing a few feet away from us as we waited to go through security said she and her fellow protesters were "not there to make us feel comfortable" about what has happened to Palestinian civilians in Gaza since the war began.
• Dozens of premature newborn babies were inside Shifa Hospital in Gaza City when Israeli soldiers raided it last week. The IDF claims Hamas has an operational headquarters and tunnels underneath the hospital. The New York Times on Monday reported 28 of the babies who had been at the hospital are now receiving medical care in Egypt.
• The Committee to Project Journalists on Tuesday said 45 Palestinian journalists have been killed in Gaza since Oct. 7.
• U.N. High Commissioner for Human Rights Volker Türk on Sunday said "the killing of so many people at schools turned shelters, hundreds fleeing for their lives from Al-Shifa Hospital amid continuing displacement of hundreds of thousands in southern Gaza are actions which fly in the face of the basic protections civilians must be afforded under international law." Türk is among those who have called for a ceasefire.
Meanwhile, incidents of anti-Semitism and Islamophobia in the U.S. and around the world have increased since Oct. 7.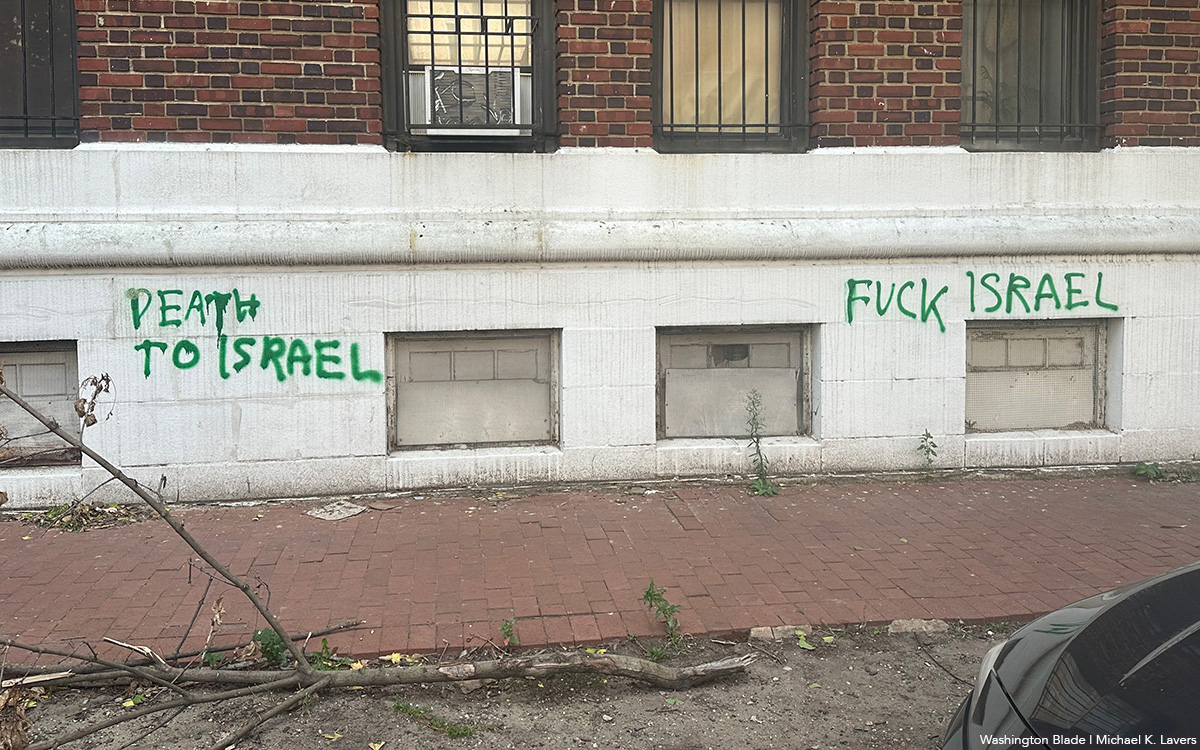 Israeli settlers in the West Bank have also stepped-up attacks against Palestinians.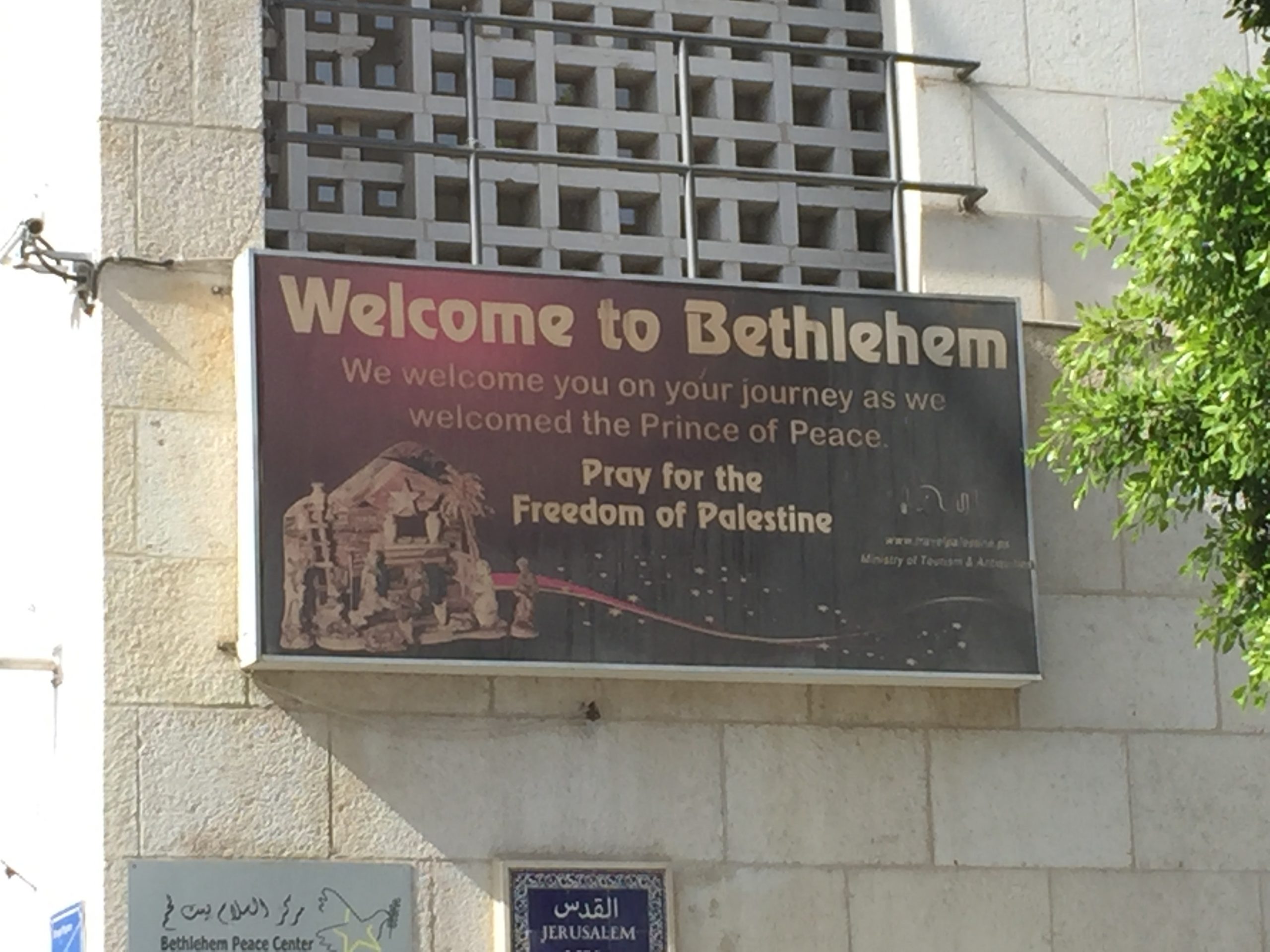 The Israeli government clearly wants the world to understand the barbarity of what happened on Oct. 7, and that is why it has shown footage of that horrific Saturday to journalists and lawmakers. The footage left me deeply shaken, and perhaps that was the point.
LGBTQ refugees and asylum seekers in Kakuma continue to suffer
Refugee camp initially established as a safe haven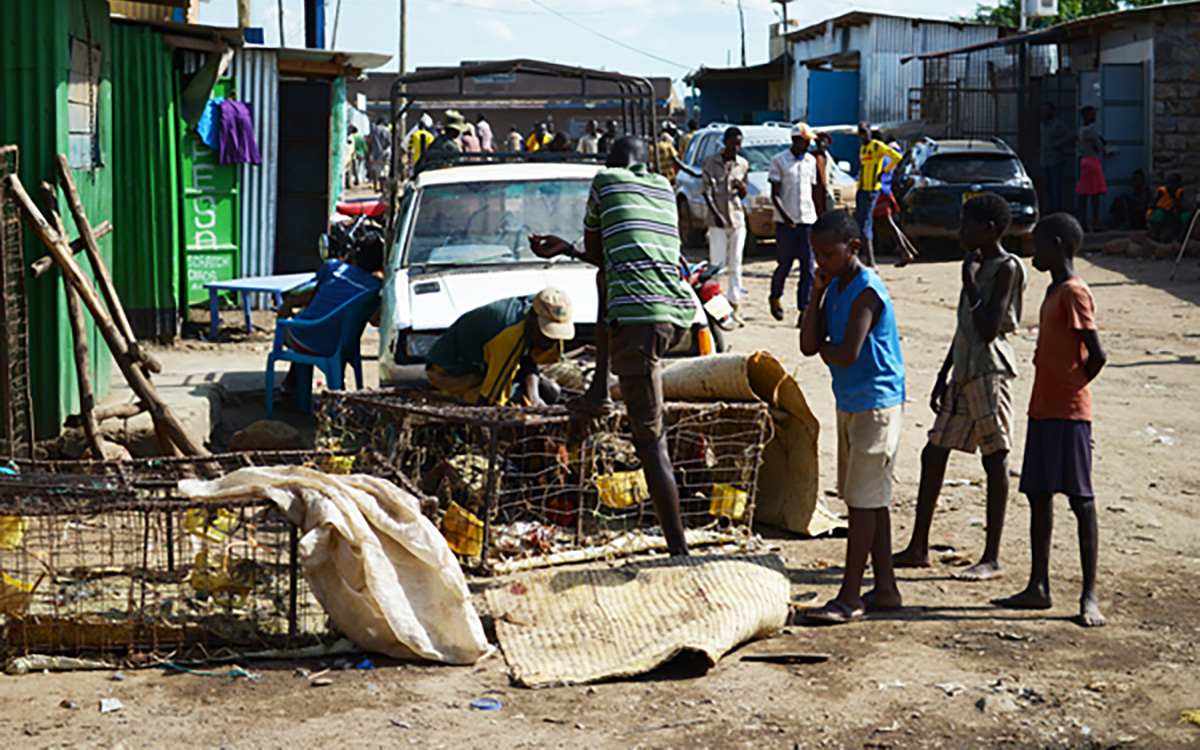 In the midst of the ongoing refugee crisis, it is crucial to shed light on the often overlooked and harrowing experiences of LGBTIQ refugees and asylum seekers.
Kakuma refugee camp, situated in Northwestern Kenya, is one such place where the struggle for survival is compounded by discrimination, fear and a lack of protection for the vulnerable individuals.
Kakuma refugee camp was initially established as a haven of hope for those fleeing persecution and violence. However, for LGBTIQ refugees and asylum seekers, the camp has become a living nightmare. In our countries of origin, we have faced unimaginable horrors including violence, discrimination and even death threats due to our sexual orientation or gender identity. Sadly, these challenges persist even within the camp walls.
We face relentless discrimination and stigmatization from our fellow refugees and the natives. We are often subjected to verbal and physical abuse which significantly impacts our mental health and well-being. The stigma attached to our sexual orientation or gender identity further isolates us from accessing essential services and support, leaving us in a state of vulnerability and despair.
Lack of protection and legal support
One of the most alarming aspects of the situation at the Kakuma refugee camp and Kenya-at-large is the absence of adequate protection and legal support for LGBTIQ refugees and asylum seekers. In many cases, we are denied access to asylum procedures or face prolonged delays due to our sexual orientation or gender identity. This leaves us in a state of limbo, vulnerable to exploitation and at risk of further persecution.
Additionally, governments and international organizations need to allocate more resources to ensure the safety and well-being of LGBTIQ folks in refugee camps. Legal frameworks must be in place to protect our rights and ensure access to asylum procedures without discrimination or prejudice.
The plight of LGBTIQ refugees and asylum seekers in the Kakuma refugee camp and Africa-at-large is a reminder of the urgent need for change and increased support for vulnerable populations. By addressing the discrimination and lack of protection we face, we can work towards creating a more inclusive and compassionate world for all individuals regardless of our sexual orientation or gender identity. It is time to amplify our voices, acknowledge our struggles and work together to improve our lives.
Kieynan Gant is a refugee who lives in Kenya's Kakuma refugee camp.
A new day in Virginia
Democrats on Tuesday regained control of the House of Delegates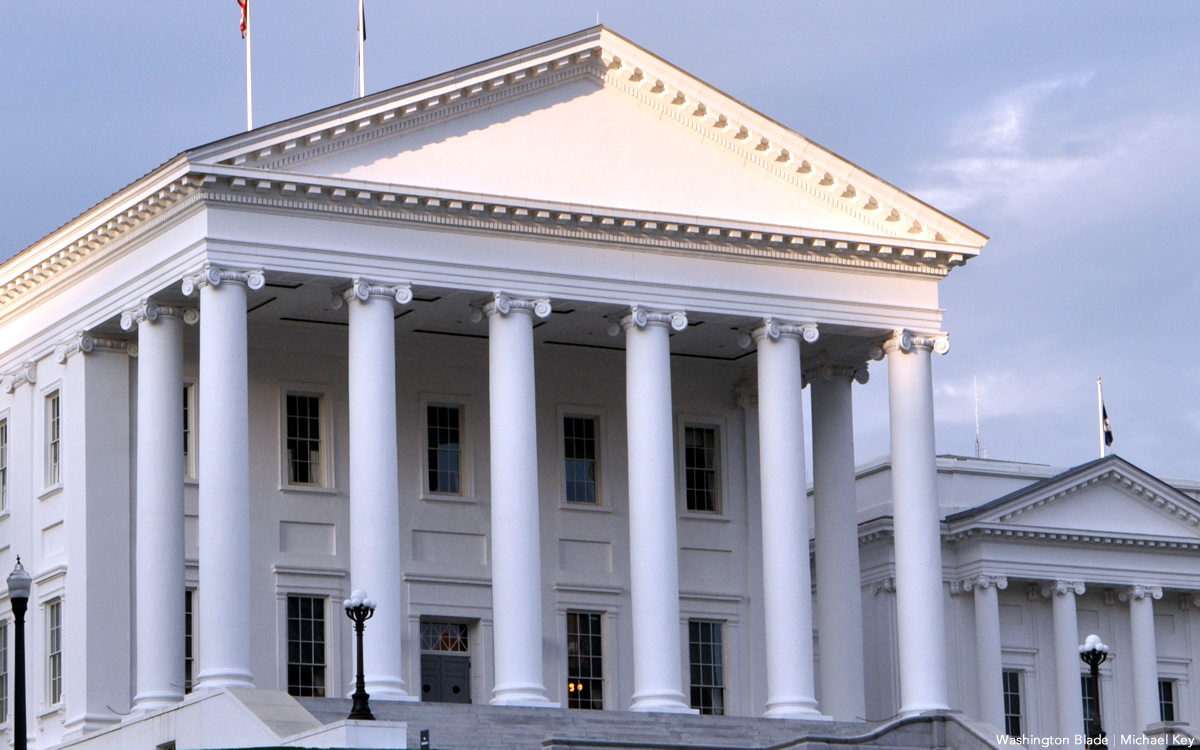 BY NARISSA RAHAMAN | Today is a new day in Virginia.
Across the commonwealth, Virginians came out in droves to vote for pro-equality candidates, gaining back pro-equality majorities in both chambers of the General Assembly, which will serve as a solid, important check on the anti-LGBTQ+ actions of Gov. Glenn Youngkin and his administration.
Virginians also elected the most openly LGBTQ+ officials to the General Assembly in its history, creating the largest, most diverse LGBTQ+ Caucus in the commonwealth. Let's take a moment to welcome to the newest members of our LGBTQ+ Caucus, Dels.-elect Adele McClure, Rozia Henson, Joshua Cole and Laura Jane Cohen, and congratulate Sen.-elect Danica Roem for once again making history. Tuesday's results show that Virginians aren't just pro-equality; Virginians are invested in electing candidates whose identities and values match the broad diversity of our population — whether you are gay, bisexual, transgender, queer, pansexual, Black or Asian. We are so thrilled to be able to protect and expand the rights of LGBTQ+ Virginians with these incoming elected officials, whose steadfast support of their own community will be a welcome and important presence in the General Assembly for many years to come. Thank you for helping create a General Assembly that is more reflective of the beauty of our community and the promise of our commonwealth.
These results show what we already knew: Extremist, anti-equality candidates don't win elections. We are looking forward to working with them in the upcoming session to secure and expand our rights and protect our lives and livelihoods. On the heels of a session in which lawmakers introduced the most anti-LGBTQ+ bills in the legislature's history, it's more important than ever to fill the halls of the General Assembly with pro-equality champions, and we're thrilled that we've done just that.
On the heels of the governor's anti-transgender model policies we are seeing right-wing, anti-LGBTQ+ school board candidates lose their races. The Spotsylvania School Board, which was the first school board to adopt the governor's model policies this year, flipped. Many first-time candidates won their races, after running on the importance of protecting trans students. In Albemarle County, Allison Spillman (a mother of a trans kid in public schools) defeated Meg Bryce (the daughter of the late Supreme Court Justice Antonin Scalia.) Candidates who boldly ran on protecting LGBTQ+ kids won, across the commonwealth, after a year of anti-trans policies and rhetoric from Gov. Glenn Youngkin and his administration. The results of these local races, many yet to be called, will provide us with a roadmap to defeating Gov. Youngkin's anti-trans education policy.
Elections don't solve everything. They are one tool we use in our toolbox to achieve liberation for our community. Anti-equality lawmakers, even in the face of last night's defeat, will be more emboldened to wage baseless attacks against our community in the hopes of grabbing back the power voters rightfully denied them on election night. We'll continue to remain vigilant — during the General Assembly session and school board meetings — while reminding ourselves that we are better positioned to defeat anti-LGBTQ+ attacks.
Let's continue to care for our community by showing up, speaking out, sharing our stories and living our lives openly, authentically and unapologetically.
Today we celebrate, tomorrow we get back to work.
Narissa Rahaman is the executive director of Equality Virginia.