Westin Atlanta Hotel disputes anti-gay bias allegation
Gay guests say they were ejected from area 'reserved for families'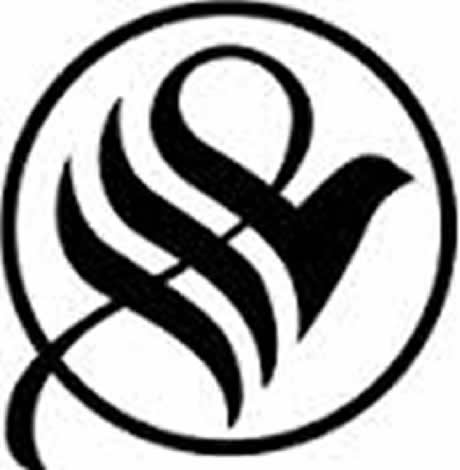 The general manager of the Westin Atlanta Airport Hotel has apologized to a group of five gay and lesbian guests who say a hotel security officer asked them to leave the hotel's cocktail lounge in April because it was "reserved for families and others."
In a May 19 letter responding to a written complaint to the hotel by D.C. resident K. David Weidner, one of the gay guests, hotel manager Bill Henderson said the security officer asked them to leave the lounge because they "brought in food from the outside."
"Because food sales are a core business for us, we reserve our outlet space for guests who want to purchase our food and beverages," Henderson said in his letter.
But Weidner, the co-founder and president of a D.C.-based consulting firm, told the Washington Blade that his two gay male and two lesbian friends who were with him distinctly recall the security officer stressing that the lounge was "reserved" for families and other patrons whom he declined to define.
Weidner said he and his group had just returned from attending a funeral in Montgomery, Ala., for a mutual friend. He said he and the two males with him were dressed in dark suits and ties and the two women wore black dresses.
"We decided that before we changed clothes and refreshed ourselves we wanted to toast our dear friend whom we'd just buried in Montgomery," Weidner told Henderson in a May 19 letter complaining about the security officer's handling of the situation.
Weidner told the Blade he brought in $6 worth of crackers and chips he bought from the hotel's sundry shop located steps away from the cocktail lounge. But he said he has no recollection of the security officer raising the issue of food when he asked his group to leave the lounge and directed them to a nearby dining room that Weidner said had "dirty tables" and no servers.
Before being asked to leave the lounge the group ordered a round of drinks, which a friendly server brought to their table, Weidner told Henderson in his letter. "But she was barely out of sight and we had barely a chance to toast our departed friend when a gentlemen approached our table and identified himself as the director of security," Weidner said in his letter.
"He said in a rather direct and impolite tone that 'we would have to remove ourselves from the table, as this area is reserved for families and others.'"
According to Weidner's account, the security official then said they could enjoy their beverages in a nearby room called the "Revivals" area, which the group later described as a poorly lit space with two dirty tables.
"The five of us looked at each other – we were absolutely stunned," Weidner said in his letter. "I asked the director of security to define 'families and others.' He replied that our party was 'not welcome to sit at this reserved space, but that we would be welcome in the Revivals area," Weidner said in his letter to Henderson. "He never did explain what 'families and others' meant."
In response to an inquiry from the Blade, Katie Roberts, an official with a public relations firm representing the Starwood Westin Hotels chain, said the company has a strict policy of non-discrimination and is especially welcoming to the LGBT community.
"The interaction with Mr. Weidner's group was most unfortunate and poorly handled by the Westin Atlanta Airport associate, but it was in no way discriminatory," Roberts said in a statement.
"The only reason Mr. Weidner's group was asked to move to another area was because they had brought in food from the outside into an area where the hotel serves food," she said. "Starwood has zero tolerance of discrimination of any kind."
Roberts noted that the Starwood hotel chain works closely with and supports "LGBT rights organizations" and is pleased that the Human Rights Campaign Foundation has recognized Starwood for "nine straight years as one of the 'Top Employers' for LGBT equality."
Weidner said he's skeptical about the explanations offered by the Westin Atlanta Airport Hotel and its PR firm, and noted that hotel officials did not respond to his requests for an explanation and an apology until the Blade began making inquiries to the Westin.
Upon learning that the city of Atlanta has a human rights law that bans discrimination against LGBT people, Weidner said he's considering filing a discrimination complaint against the hotel.
"We understand your disappointment and assure you your experience was the exception to our usual guest experience," Henderson told Weidner in his letter dated June 1. "We have reviewed your comments with our Director of Security to insure the officer is retrained and your experience is not repeated."
But PR official Roberts told the Blade in a follow-up email that a female restaurant manager approached Weidner and his group first, informing them that they could not bring their own food into the lounge and would have to move.
"Although they did not verbally refuse to move, they remained in the lounge," Roberts said. "That is when Security was contacted, and the Security officer stated he also mentioned that outside food consumption was not allowed in that area," she said.
According to Roberts, the security officer told hotel officials "he did not tell the guests they had to move because it was being reserved for 'families and others.'"
"My goodness, this is heating up," said Weidner when asked about Roberts's account of what happened. "Curious…curious," he said in an email. "The fact that they are responding in this way leads me to speculate there is more going on here than 'snacks.'"
He disputed the claim by Roberts that the security officer brought up the issue of food being brought in by his group.
"He only told us we were not welcome to stay in the bar because it was reserved for 'families and others,'" said Weidner.
Rep. Sean Patrick Maloney introduces bill to make monkeypox testing free
Health insurers would be required to cover costs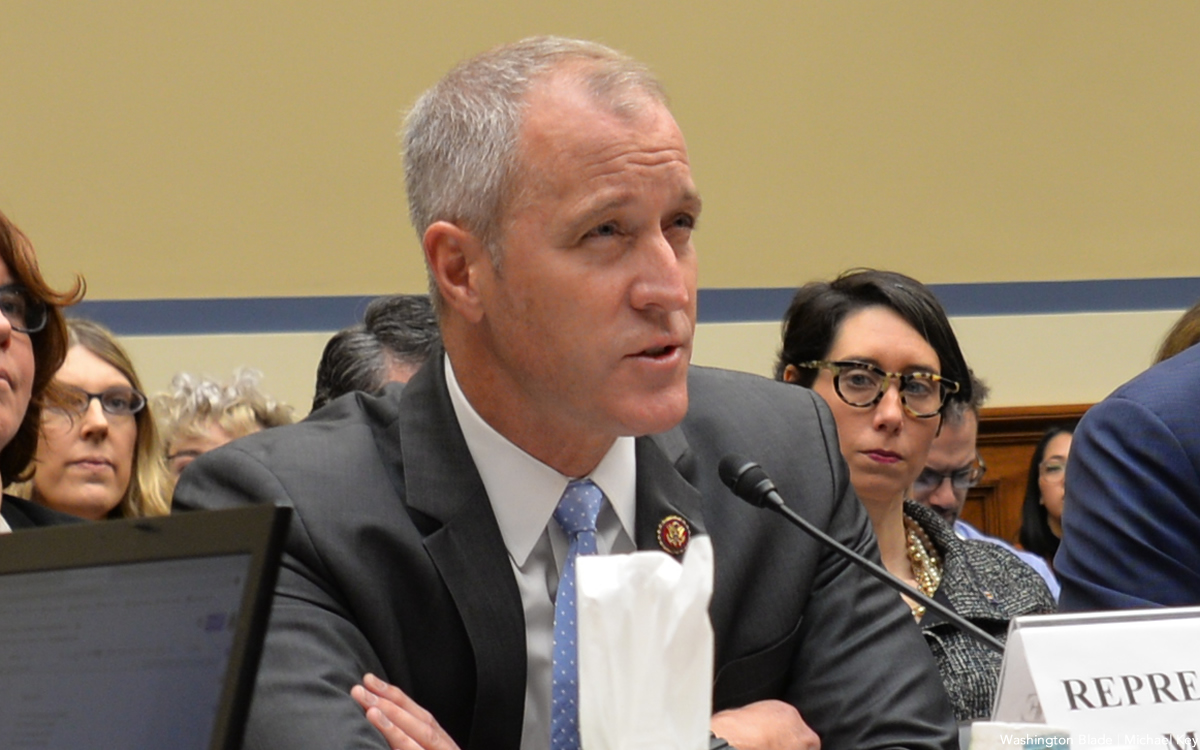 Rep. Sean Patrick Maloney (D-N.Y.), amid the ongoing monkeypox affecting gay and bisexual men, has introduced legislation in the U.S. House seeking to make testing for disease free to the public.
Maloney, one of seven openly gay members of Congress and chair of the Democratic Congressional Campaign Committee, said in a statement the measure, called the No Cost for Monkeypox Testing Act, would testing amid the monkeypox outbreak would be accessible to all.
"It is critical that we eliminate cost as a barrier to testing for monkeypox to ensure we can identify cases and prevent further spread," Maloney said. "This legislation takes the lessons we learned from past public health emergencies and protects those at risk of contracting monkeypox by making tests accessible to everyone."
The legislation would require private health insurers as well as Medicare and Medicaid to cover the costs of monkeypox testing at no expense to the patients, either through deductibles, co-payments, and co-insurance.
The bill introduction comes the week after the Biden administration declared the monkeypox outbreak a public health emergency and the same it has issued new guidance to enhance to the accessing of existing vaccines doses amid criticism federal officials were too slow in distributing shots.
The Washington Blade has placed a request in with the Centers for Disease Control seeking comment on the legislation. Secretary of Health & Human Services Xavier Becerra said Tuesday the federal government has the capacity to conduct an estimated 80,000 tests each week.
Maloney has been representing New York's 18th congressional district, but after redistricting is now seeking re-election in the 17th district. Amid controversy over a potential showdown between Maloney and Rep. Mondaire Jones (D-N.Y.), who's Black, another openly gay member of Congress and the current representative of that district, Jones has since opted to run for re-election in the New York's 10th congressional district. Maloney is now running unopposed in the 17th.
Biden administration shifts monkeypox vaccine approach amid shortage
Health experts sees new guidance as mixed bag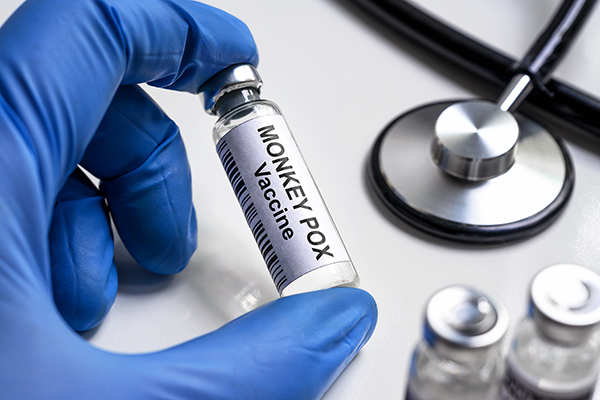 The Biden administration, amid criticism it was slow to act on the monkeypox outbreak and still not meeting the demand for vaccines as the number of cases continues to grow, has announced a shift in guidance for implementation of the shot in an effort to enhance availability.
As the estimated number of monkeypox cases in the United States reaches 8,900, top health officials announced the new move on Tuesday as part of a decision by Secretary of Health & Human Services Xavier Becerra to issue a determination under Section 564 of the Federal Food, Drug and Cosmetic Act to justify emergency use authorization of vaccines. The announcement follows up on the Biden administration's announcement last week declaring the monkeypox outbreak a public health emergency.
Becerra said in a conference call with reporters the 564 determination and change in approach to vaccines would "boost and strengthen" the Biden administration's response to monkeypox, which has overwhelmingly affected gay and bisexual men, and "safely accelerates and multiplies our supply of effective vaccines by up to fivefold."
"Today's action also reaffirms HHS and this administration's commitment to using all available resources and capabilities to end the monkeypox outbreak and provide the best possible care to those suffering from the virus," Becerra added.
The new vaccine approach, which may may be considered minor to non-medical observers, would change injections of the JYNNEOS vaccine from the subcutaneous route (delivery of the vaccine under the fat layer underneath the skin) to the intradermal route (delivery of the vaccine into the layer of skin just underneath the top layer). In theory, that would allow for greater accessibility of monkeypox vaccines as it increases the number of doses from each vial of vaccine.
The change was made amid criticism the Biden administration failed to meet the demand for vaccines during the outbreak and geographic inequity as certain metropolitan areas of the country have more access to vaccines than other places.
As The New York Times reported last week, the Biden administration has faced criticism for not moving quickly enough in acquiring and distributing vaccines, including bulk stocks already owned by the U.S. government manufactured in Denmark by Bavaria Nordic now being given to other clients.
"The government is now distributing about 1.1 million doses, less than a third of the 3.5 million that health officials now estimate are needed to fight the outbreak," the Times reported. "It does not expect the next delivery, of half a million doses, until October. Most of the other 5.5 million doses the United States has ordered are not scheduled to be delivered until next year, according to the federal health agency."
Biden officials, nonetheless, touted the numbers of vaccines and tests in response to monkeypox as a positive, acknowledging the 1.1 million vaccines being made available as well as delivery of more than 620,000 of those doses, deployment more than 15,000 courses of the monkeypox treatment and increasing the country's capacity to administer tests on a weekly basis to around 80,000. Meanwhile, officials also promoted the change in approach in vaccines as means to allow greater accessibility to the shots.
Rochelle Walensky, director of the Centers for Disease Control & Prevention, promoted during the conference call the use of intradermal injections and said they're "often used for TB skin tests and have been used for other types of vaccines."
Although Walensky conceded some health care providers "may not be as familiar with intradermal administration" as they are with subcutaneous injection, she said CDC would make additional guidance materials available, including a clinician alert message to the Association of State & Territorial Health Officials, outreach to key clinician partners and an education resource video. The change in guidance, Walensky said, is for vaccine implementation in adults and children — where single digit monkeypox cases have been reported — would continue to receive vaccination in the traditional subcutaneous approach.
But health experts aren't responding with overwhelming praise to the decision to change the guidance on vaccine implementation from subcutaneous injections to intradermal injections, expressing concerns the new approach may be insufficient.
Jennifer Kates, director of global health & HIV policy at the Kaiser Family Foundation, was among those saying the change in guidance on vaccine approach was a mixed bag and told the Blade more data is needed to emulate the effectiveness.
"As we saw with COVID, using these authorities in the context of public health emergencies is an important strategy," Kates said. "In this case, this step will significantly expand access to vaccines for those most at risk. However, there remain questions about the effectiveness of this approach — real world studies are needed — and challenges to translating vaccines into vaccinations."
Peter Marks, director of the Center for Biologics Evaluation & Research (CBER) at the Food & Drug Administration, was asked during the conference call with reporters to respond to concerns the change in guidance was insufficient and downplayed the novelty of implementing the vaccines through the intradermal route as "not at all new."
"In fact, the reason why the Bavaria part of this equation comes from the fact that in Germany, this vaccine was given intradermally originally, in an effort to replicate the original version of the smallpox vaccine," Marks said. "It's been given to thousands of people intradermally, so this isn't the first time it's been done."
Walkensky said the intradermal vaccine approach has been implemented amid policies among localities to implement a one-dose approach to the JYNNEOS vaccine through the subcutaneous route. (The D.C. government is one of the jurisdictions that had enacted a one-dose approach amid a vaccine shortage.) There is not data, Walkensky said, to support that approach and "in fact, if anything, there are data saying that that is not protective enough."
"So by using this alternative strategy of intradermal dosing, not only do we have more doses, but we actually allow people to get two doses in a way that shows immunologic response that's superimposable from the subcutaneous dosing," Walkensky said. "So we have more doses, and in fact, we have the ability to doubly vaccinate people so that they get the protection that they need."
CDC echoes call for MSM to limit sex partners in monkeypox guidance
Controversial guidance also issued by WHO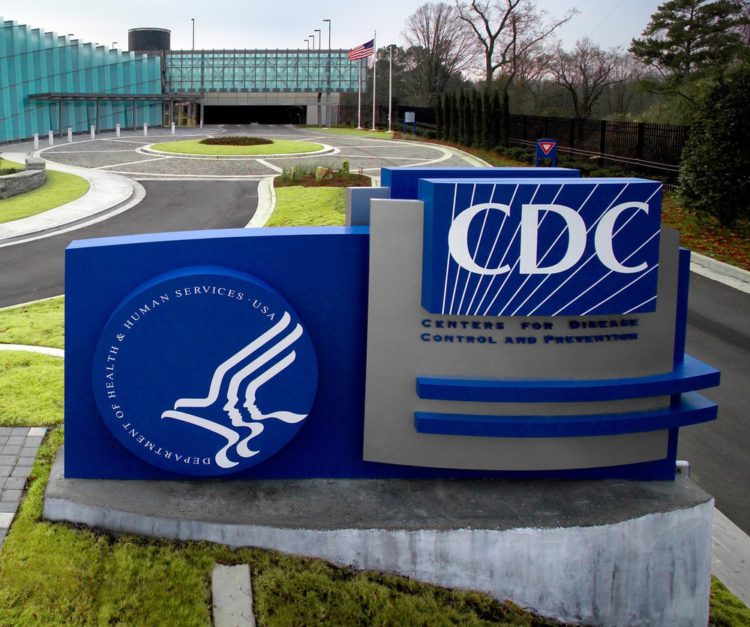 The Centers for Disease Control & Prevention is now echoing the controversial call for men who have sex with men to limit their sexual partners amid the monkeypox outbreak.
The agency made the call as part of new comprehensive monkeypox guidance issued on Friday, which lists "limit your number of sex partners to reduce your likelihood of exposure" as among several ways to reduce risk, with vaccination at the top of the list.
"Vaccination is an important tool in preventing the spread of monkeypox," the guidance says. "But given the current limited supply of vaccine, consider temporarily changing some behaviors that may increase your risk of being exposed. These temporary changes will help slow the spread of monkeypox until vaccine supply is adequate."
The call to limit partners was previously made by the World Health Organization and has been controversial as observers say it may stigmatize sex among gay and bisexual men, who are disproportionately affected by monkeypox.
Demetre Daskalakis, deputy director of the White House task force on monkeypox, outlined the new guidance on Friday in a conference call with reporters.
Asked by the Washington Blade whether the Biden administration agrees with WHO about the need for men who have sex with men to limit their sexual partners, Daskalakis alluded to the multi-faceted aspects of the CDC guidance.
"It mentions that folks should consider reducing multiple partners and anonymous new partners as one strategy to prevent exposure to monkeypox," Daskalakis said. "So I think really, there's a broad range, and I think one of the things that's really important about the CDC guidance is it's designed to really meet people where they are and see what we can do to have individuals to create their own prevention plans, understanding that there's not one answer for preventing monkeypox, that it requires a lot of domains to really achieve the goal of preventing new infections."
Vaccinations for monkeypox are a key component of the CDC guidance, even though the limited availability has not kept up with the growing demand for the shots as the outbreak continues. Daskalakis conceded on the call there is "supply and demand mismatch" for vaccines, but maintained the Department of Health & Human Services announcement declaring monkeypox a public health crisis would be a tool to address the shortage.
A key concern among reporters on the call was the Biden administration not emphasizing the disease is almost exclusively at this point affecting gay and bisexual men, as well as concerns about stigma and misinformation about monkeypox.
Daskalakis, drawing on his experience as a medical expert during the HIV/AIDS crisis, emphasized stigma should play no part in messaging.
"I know from my own experience in public health and personally that stigma is actually what drives so much of infection and really creates false starts and false information that really gets people to go down paths that end up really vilifying people's lives and behavior," Daskalakis said. "And so, coming from the experience, both professionally and personally, it is my mission, to not allow stigma to be a part of this or any response that I work on."