Under Bowser, state of the District is good
Looking forward to more progress after strong start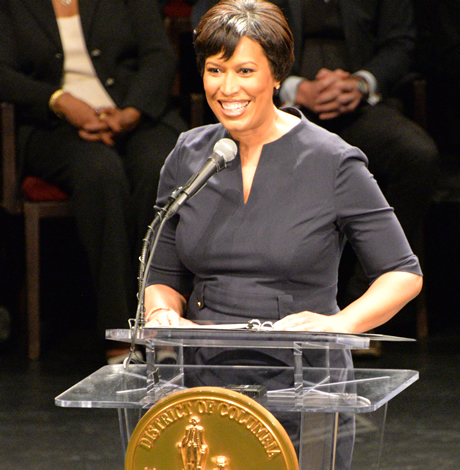 Muriel Bowser delivered her State of the District speech last week at the beautiful Arena Stage Theater in Southwest, D.C. Having lived in Southwest after moving to the District in 1978, seeing the changes that have taken place — and those still coming — is incredible.
There will always be those unhappy with government. Bowser began her speech saying, "The thing about being mayor is that on any given day, you don't always set your agenda. You don't get to pick the issue, the call, or the emergency that requires your attention, or requires you to make a decision, one that could affect hundreds of thousands of people."
It is clear after 14 months in office that Mayor Bowser has dealt with a lot of issues she didn't choose but has done so with compassion, intelligence and aplomb, always putting the interests of the people of the District first.
The mayor has begun to make progress on her campaign promises. One of the biggest was committing to close the homeless shelter at D.C. General. Others included adding additional funds to build affordable housing; getting a handle on crime and improving public safety; and continuing to reform and improve the District's education system. These are all areas difficult to impact but we are seeing positive changes and progress is being made on all of them.
The mayor's recently released plan to close the D.C. General homeless shelter is a case in point. It is a comprehensive plan she submitted to the public and the Council for review and while it isn't perfect it deals with the issue in a smart way.
In her speech, the mayor spoke of elected officials having three choices when building the city. "One is to reject growth and accept decline; two is growing without regard to our roots, and risk losing what makes D.C. great; and the third is to balance change with preservation and growth." She has chosen the third and most difficult and is making progress in all eight wards of the city.
The mayor gave credit to members of the Council and her predecessors Williams, Fenty and Gray when she spoke about changes that have occurred in the past 10 years, including school reform and school modernization. She touted existing successful programs, like having 500 mentors for boys who need it most; the money saved by families when Kids Ride Free on public transportation; 8,200 families reading to their children benefiting from the "Books from Birth" program; and various Cornerstone, Common Core and Career Academies.
Bowser highlighted statistics showing today there are 15,000 more students in public schools than in 2007 and student achievement rising. What wasn't discussed is despite all this we have a growing achievement gap. In D.C., the achievement gap is between white children and African-American and Latino children. Changing this must be our primary focus but we have to recognize that the schools alone can't fix this. It will only change when we do something about every factor that impacts a child's life, including economics, housing, nutrition, community and parenting,
The mayor has been out in the community hosting budget engagement forums and giving residents a chance to speak out on what they see as priorities. Bowser has always prized community input and she isn't only talking the talk but walking the walk in this regard. Based on community input, the mayor added $75 million to the school budget.
With regard to public safety, she rightfully took credit for keeping Chief of Police Cathy Lanier in the District and luring the District's new Fire Chief Gregory Dean from Seattle. She has budgeted $500,000 for security camera rebates for businesses and implemented the Body Worn Camera program for MPD officers with a commitment that by the end of the year every MPD officer will be wearing one.
The mayor touted the city's continued economic development from St. Elizabeth's in Ward 8 to Columbia Heights, City Center and progress on the Walter Reed campus redevelopment. She made news when calling on the Council to increase the District's minimum wage to $15 an hour by 2020. She touted her support for budget autonomy and then reminded everyone that based on the court decision this will be the first budget in which the city will control the funds it raises on its own.
In all, this has been a great start for the Bowser administration and we can look forward to more progress under this mayor.
Peter Rosenstein is a longtime LGBT rights and Democratic Party activist. He writes regularly for the Blade.
Mother of slain gay youth speaks out
Promoting power of kindness to heal our broken world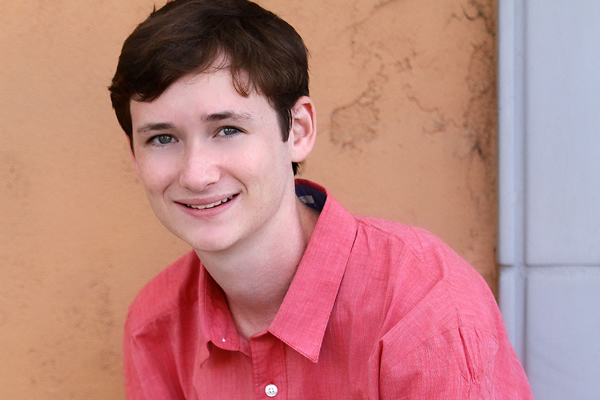 I told myself I would not do it again: explain who I am and who my son was as an introduction to my story. I love writing, but how many times can I talk about the horrific things that happened? What you need to know: he was gay, Jewish, and the victim of a hate crime. This tragedy propelled me into the public eye and gave me a chance to be an outspoken advocate for the LGBTQIA+ community, and it also ended the beautiful life of my son Blaze Bernstein. He should be enjoying gay pride month this June, but instead his body lies in an Orange County cemetery since January 2018. He died at just 19 years of age.
I don't want to be a captive storyteller, forced to regurgitate our sad truth and the story of how we endured Blaze's disappearance and violent death. I want to talk about the great things we have accomplished since then and the miraculous things people around the country did and continue to do to show their support for those who identify as queer and for the kindness movement we wholeheartedly embraced when we started #BlazeitForward in honor of Blaze. The story of my brilliant and kind son who was going to change the world, should not start with the horrific ending of his life. The story should start with hope because his life started with and even in death continues to give hope to all of us.
The night he disappeared many of my dreams for my family ended and a radical new timeline began. I came out of the closet as a supporter of LGBTQIA+ and a parent of a gay teen. While Blaze was alive and living in the closet, he was not comfortable with us participating in any activities that would draw attention to his sexual orientation. While we encouraged him to live openly, he was young and we respected his right to "out" himself. We will never know how our failure to educate ourselves and our family on how best to support a gay child impacted the tragedy that came to us.
Our family lived in the shadow of the normative Orange County world that we raised him in that did not understand the needs of gay teenagers or the dangers they face both from alienation that can lead to teen suicide nor did we understand the dangers posed by malevolent outsiders and ignorant peers, teachers and strangers. It was this revelation after his death that spurred our entry into the public eye when the opportunity arose.
My husband Gideon and I made the quick decision that Blaze's death should herald a new age of sex positivity. We also wanted to do something about the stereotypes and hateful tropes we heard about Jewish people and that inundated the media. While Blaze would not live to see a world where his uniqueness and kindness became an ideal, we live to promote it. We exposed the haters and hate groups as we did the unthinkable: put our mourning on hold and immediately used his death to educate the public about the danger hate groups such as Atomwaffen pose to all of us. We also began promoting the power of kindness to heal our broken world and to promote and support LGBTQIA+ community and ethnic diversity.
As the years after his death progressed, a pattern began to develop. The polarization in political, religious and sexual beliefs became unmanageable in our country. We could not come together to fight the pandemic when it began. Civil unrest ensued. Corruption and racism exposed throughout the United States caused rioting and more polarization. Reforms were proposed. People began to see the need for learning how to have respectful discourse. Some became more sensitive and either apologetic for wrongs against the marginalized or outraged by the way the system has kept us marginalized. No one was left untouched by the violence, inequity, and unhappiness that was left in the wake of the events of the last few years.
We coined the term #BlazeitForward and use it to encourage people to do intentional kind acts in honor of Blaze and his legacy. My husband and I spent the last few years powering the Facebook public group #BlazeitForward where we encourage our members to post stories of kindness, community philanthropy and everyday miracles. We also oversee endowments created in Blaze's name that fuel college scholarships, the Blaze Bernstein school of Culinary Arts at the Merage Jewish Community Center, annual Orange County School of the Arts conservatory funding, an annual Real Arts internship for the University of Pennsylvania, and annual donations to various foundations such as homeless shelters, Orangewood Foundation, the Human Relations Council, Second Harvest Food Bank, Children's Hospital of Orange County, Tilly's Life Center, the Anti-Defamation League, The LGBTQ Center of Orange County, and The City of Hope, to name a few.
In addition to our advocacy for marginalized people and Holocaust education, we speak out against homophobia and hate groups, conversion therapy, bullying and hate speech. We do all of this to give life to Blaze's legacy of kindness while we await the commencement of the criminal trial set to begin by the fall of this year.
In June we stand proud with good people around the country and celebrate Gay Pride. I cringe at the absurdity that I could not do this with Blaze. We "came out" and support the LGBTQIA+ community because there are parents out there who do not know what to do or say to help their LGBTQIA+ children. Hearing me speak out could be the first time, they learn the importance of giving these kids acceptance and love.
If you want to repair the world, you need to start at home with your own family. Do it right now. Call your younger siblings and tell them you are a proud supporter of this community. Give your teen a hug and tell them that their sexual orientation is not something they need to hide – you love them and support them unconditionally. Tell your kids that hate in any form and for any reason is something you will not support. Educate your kids on hate groups, the Holocaust, the dangers of ethnocentrism and the beauty of diversity. Go to a Pride parade. Show your support for and be curious about people who aredifferent. Listen non-judgmentally to the stories of others. Join the #BlazeitForward group on Facebook. Create a legacy of kindness in your family.
Jeanne Pepper is a writer and the mother of Blaze Bernstein, who was killed in an anti-LGBTQ hate crime.
Pride centers this father-daughter relationship
Love, acceptance, and open communication are key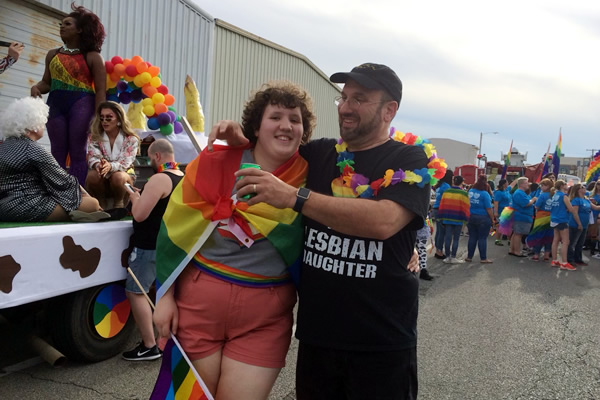 Eden Ungar, now 19 and a student at University of Kentucky, vividly recalls the day she came out to her father, Stuart.
She was a freshman in high school and the two were driving to the gym. She told him she'd be going to the upcoming Louisville Pride parade with her friends.
Stuart Ungar, 55, said "It's okay if…" and then trailed off.
Eden's response: "Yeah, I don't like guys."
Her dad accepted it immediately. "Yeah, ok… cool, that's fine," he said.
Stuart's recollection of the conversation isn't nearly as clear as his daughter's because it didn't change anything for him.
"It's great if she is. It's great if she isn't," he had once said when his son asked if Stuart thought Eden was gay.
Her father's laid-back reaction to her revelation was unsurprising but also a relief to Eden.
"Usually people make such a big deal out of it, but I knew I didn't want that," she said in a recent interview with her father. "Obviously I wanted some reaction, but I didn't want anything over the top. I wanted to know I was supported but not anything too crazy. This was really the best-case scenario."
For a long time Eden "didn't say anything about anything," Stuart said.
But when she talked about joining the Pride Parade for the second time in 2018, he saw an opportunity to further cement his support for his daughter: Stuart had started an organization called Evolve Kentucky to increase awareness about the benefits of electric cars. The group had participated in parades before so he thought, 'Why not Pride?'
The positive reaction surprised and touched him. An organization member who worked for Tesla and had a brand new Model 3 had the 'T' logo on the hood in rainbow colors and put "LOVE" across the front grill also in rainbow.
For Eden, it was the "I [HEART] my lesbian daughter," shirt Stuart wore as they marched together that meant so much to her. Eden said that especially among the adults in the crowd, "you could see how much they cared that he is such a good dad because they might not have had that in their own lives."
Stuart picked up on the crowd's response.
"Actually it was just really emotional for me," Stuart said, pausing as he choked up. "I guess it's still emotional."
His daughter, watching him closely, laughed good-naturedly.
"I really felt like people were really smiling at me and giving me the thumbs up, and it really dawned on me that not everybody is having a great time with their parents being supportive," Stuart said. "That is really sad."
Sad, and potentially dangerous. A 2009 study by researchers at San Francisco State University on the health impacts of LGBTQ adolescents who were rejected by their families found that these young adults were more than eight times as likely to have attempted suicide and almost six times more likely to report high levels of depression.
The Trevor Project's survey of nearly 35,000 LGBTQ youth in 2020 found that only one in three reported their home to be affirming of their sexual orientation and gender identity.
"LGBTQ youth face unique mental health challenges and continue to experience disparities in access to affirming care, family rejection, and discrimination," Trevor Project Executive Director Amit Paley wrote.
Eden knows she is lucky to be able to speak about her sexuality with ease and self-confidence in front of her father.

"I've heard slurs," Eden said. "The f- slur, guys yelling in the hallways. I knew people in the GSA who had parents who weren't supportive. I have friends … who cannot come out to their parents because they don't accept it or they even deny their child's sexuality."
She said that both her father and her mother, Laura Ungar, have made her life so much easier with their love and acceptance, and also by keeping things normal. They maintain open lines of communication.
"There are some parents who are supportive, but they don't want to talk about it. They're like 'I know this about you and I don't hate you for it, but we're not going to talk about it.' But it still is a big part of my identity," Eden said, smiling. "I can talk about LGBTQ issues that I'm thinking about, or like – just make a joke."
Vanessa Falcon is a rising college freshman who lives in the Miami area and is an intern with the Urban Health Media Project. Mary Stapp teaches journalism in D.C.-area high schools and for UHMP and is the D.C. state director for the Journalism Education Association.
LGBTQ myths debunked with science and facts
Stereotypes harm LGBTQ community despite no evidence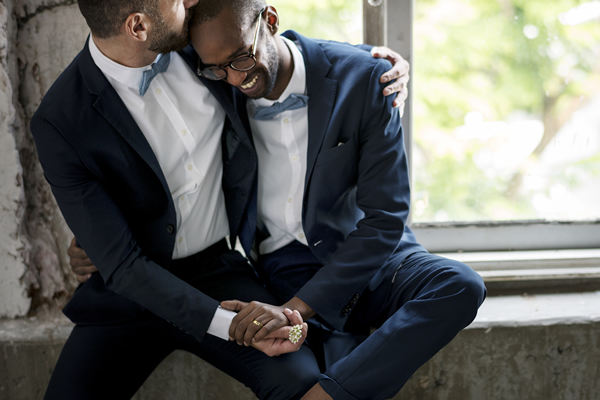 MYTH: Being gay is a "choice"
Americans are evenly split on whether sexual orientation is a choice, or is determined by nature, according to a 2015 Pew Research Center survey, with roughly 40 percent of respondents on either side. But, the percentage of people who believe that sexual orientation is not a choice has nearly doubled over the past few decades, up from about 20 percent when the Los Angeles Times conducted a similar poll in 1985.
The myth has powerful legal ramifications: the strongest argument anti-gay activists can make to remove accommodations for discrimination against the LGBTQ community is the claim that LGBTQ people were not born into their sexuality, "choosing" instead to be a part of marginalized groups.
FACTS: A 2019 study by Andrea Ganna, et al published in Science looked at the genes of 492,664 people and concluded that "same-sex sexual behavior is influenced by not one or a few genes but many."
Based on this and other evidence, most researchers have concluded that sexuality is determined by a combination of environmental, emotional, hormonal, and biological components, making sexual orientation not a choice but instead controlled by a variety of uncontrollable factors.
While there is no consensus about what combination of factors produces sexual orientation at the individual level, The American Psychological Association notes that "most people experience little or no sense of choice about their sexual orientation."
MYTH: Gay relationships don't last
This idea of homosexual couples not taking their relationships/partners as seriously as heterosexual couples derives, in part, from the history of gay couples not being able to affirm their commitment to each other legally.
FACTS: Several studies have been published refuting this myth, which included tens of thousands of gay, lesbian, and straight participants and their partners who provided feedback about the stability of their relationships.
A 2017 study of homosexual and heterosexual couples by researchers at Bowling Green State University found that different-sex and female same-sex couples had more stability in their relationships than male same-sex couples. BGSU concluded that this is because gay and bisexual men are exposed to more stressors that lead to problems in their relationships.
Research by UCLA psychologist Ilan Meyer has found that female same-sex couples prioritize emotional intimacy more than male same-sex couples, which resulted in their ability to support the partnership longer.
A pair of studies published in the journal Developmental Psychology in 2008 showed that same-sex couples are just as committed as heterosexual couples in their romantic relationships. One, by researchers at the University of Illinois at Urbana-Champaign, found that there was no difference in the level of commitment or relationship satisfaction between homosexual and heterosexual couples, and even found that lesbian couples were "especially effective at resolving conflict."
MYTH: Bisexuality and pansexuality are the same thing.
For many people, bisexual is used as a catch-all term for anyone who is not heterosexual or homosexual. But in reality, there are many different forms of sexuality.
FACTS: Though both involve someone being attracted to more than one gender, bisexual and pansexual are not synonyms.
Bisexual people define their sexuality on the basis of romantic attraction to two sexes; hence the prefix "bi." However, bisexuality has different conditions for each person. One bisexual male may be 30% attracted to men and 70% attracted to women. Or a bisexual female may be attracted evenly to both genders.
But gender categories are not limited to "male" and "female," which allows for people to identify as nonbinary, or genderqueer, which means they do not identify as either male or female gender.
Bisexuals may or may not be romantically attracted to nonbinary people but even if they are, they are still considered bisexual. Nonbinary people also can identify as bisexual if they are attracted to male, female or nonbinary people as well.
Pansexuality relates to being attracted to all people regardless of their sexual orientation. This also includes agender people; those who do not identify with any gender. Though pansexual people are attracted to all genders, they are not attracted to every person. Personality, physique, morals, etc. also matter to pansexual people too.
MYTH: Same-sex parenting is harmful to children
The belief that heterosexual couples — and preferably married ones — make better parents, is deeply embedded in the belief systems of many Americans, for both political and religious reasons. Some advocates of this viewpoint, including many with a political or religious agenda, have opposed changing state policies to allow same-sex parenting and adoption.
FACTS: Statistics show that limiting parenting to heterosexual couples leaves many children out altogether rather than being adopted and fostered by gay couples who could give them the opportunity to thrive.
"Same-sex couples are seven times more likely than different-sex couples to be raising an adopted or foster child," a UCLA Williams Institute brief concluded in July, 2018. It showed that between 2014 and 2016, among couples raising children, 2.9 percent of same-sex couples were raising foster children, compared to .4 percent of same-sex couples.
Adoption and fostering laws vary by state, but every year thousands of children age out before getting adopted or fostered, having long-term effects on their mental health. Only three percent of those who age out will earn a college degree. Seven out of 10 females who age out will become pregnant before the age of 21, according to the National Foster Youth Institute.
Divorce can have harmful effects on children. A 2020 HealthLine article lists depression, substance abuse, future issues in the child's own relationships, and more. Rather than bash the parents for splitting up, however, the article offers ways to help children adjust. The same counsel can be given to children of gay parents when and if they experience bullying or anxiety.
MYTH: People who transition will regret it later in life
Arguments against gender confirming procedures, such as surgery and hormones, include the idea that there could be negative effects on the person receiving the treatment and that they may change their mind.
FACTS: Studies show that hormone therapy and surgery often help people who identify as transgender learn to love their bodies and greatly improve their mental well-being.
A 2017 study led by a team of Dutch researchers showed that gender dysphoria and body dissatisfaction plummeted after these procedures. The depression and "lower psychological functioning" that patients experienced before the procedure were all caused by the discomfort they felt in their own bodies, the researchers concluded. Hormone-based and surgical interventions improved body satisfaction among these patients.
A 2016 systematic review published in Neuropsychiatric Disease and Treatment found that estrogen hormone therapy positively affects the emotional and mental health of male-to-female transgender individuals. Patients reported a decrease in depression, feeling happier and more confident in their bodies, and fewer symptoms of dissociative issues.
A 2021 analysis of a 2015 survey published in JAMA Surgery found that transgender and gender-diverse people (TGD) who had gender-affirming surgeries "had significantly lower odds of past-month psychological distress, past-year tobacco smoking, and past-year suicidal ideation compared to TGD people with no history of gender-affirming surgery."
"Deciding to transition was one of the most important and difficult decisions I have ever made," Arin Jayes, 30, a non-binary trans man wrote in an email.
"I didn't truly know it was right until after I did it. This statement may seem radical and scary. It's a bit existential, even, because it took a leap of faith," he said. "One may ask, "Why on earth would you do something so permanent if you weren't sure?" As someone who has been there, I can say that if it doesn't feel right, you know. It is important to trust yourself and your bodily autonomy."