Why Brexit vote matters to LGBT people
We must resist scapegoating of minorities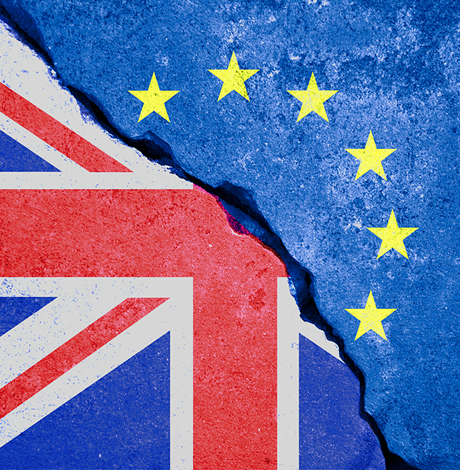 "They say immigrants steal the hubcaps


Of respected gentlemen


They say it would be wine an' roses


If England were for Englishmen again"


(The Clash, "Something About England")
The United Kingdom consistently ranks as one the most inclusive member states of the European Union when it comes to LGBTI rights (with a whopping 81 point score on the ILGA-Europe index). Despite the local discrepancies (Northern Ireland still lags significantly behind), the UK undeniably remains a force for progress on these issues inside the European spectrum.
Living in Paris, where I co-chair Centre LGBT Paris Ile-de-France, I know for instance we yearn to have the same degree of respect from public institutions and policymakers as LGBTI groups receive in the UK.
But I am also a British citizen, and fairly involved in the British community in France. As such, I've seen the referendum campaign unfurl, and the subsequent debacle. And I am worried.
The in-or-out debate does not appear, at first glance, to have much to do with LGBTI rights: The EU does not directly intervene in family matters, for instance. And there have been LGBTI groups on both sides of the debate, be it through organizations such as LGBT Labour or Out and Proud, or through the interventions of various LGBT MPs in the media.
But the referendum on membership of the EU ceased to be about rights and progress some time ago, devolving instead into a heated argument about immigration and the reinforcement of national borders: Grassroots Out, one of the pro-Brexit campaigns, even came up with a poster showing huddled masses of refugees lining at the border within days of the vote (and not lining properly like only the British can).
The general context in Europe explains to a certain extent why the anti-immigration, law-and-order agenda became so prominent: refugees and dead bodies have been washing on the shores of Fortress Europe in an unprecedented way since early 2015. News reports are full of heartbreaking images of children and families trying to make their way to our shores, and of the accompanying talks and summits at European level to try to find a solution. At the same time, terrorist attacks in France and Belgium have triggered apocalyptic visions of the future.
Fear of the future, worry over the UK's economy and place on the world stage, are key elements to explain the Leave vote. And this vote was predominantly cast by those who feel left aside by recent social and economic evolutions: white, middle-aged, English voters with secondary-level formal education or lower, unemployed or retired, and with little to no interest in politics.
EU member states are currently plagued by the explosive consequences of the unequal social and political progress of the past 30 years. Overlooked areas where public services and equipments have become swamped or obsolete, and whose jobs have left with local shops and services, are prime breeding grounds for resentment. All it takes for the mix to become explosive is for a number of political entrepreneurs to designate scapegoats.
In the space of a few weeks, Sadiq Khan got elected mayor of London, and the United Kingdom chose to leave the EU, in spite of overwhelming expert consensus that this would be a catastrophe, and just a few days after the brutal murder of Jo Cox.
As of June 27, more than 100 incidents of racial abuse and hate crime have been reported since the June 23 vote in the UK. Not only should this level of xenophobia be worrying to us all as LGBTI persons (since we frequently face the same hatred), but there is reason to think LGBTI rights, like the EU that has consistently promoted them for many years — even when Clause 28 was still in place in the UK — could very well end up next on the list of scapegoats. Not only have Nigel Farage and Boris Johnson held anti-equality positions, but Leave voters have almost equal contempt for social liberalism as they do for multiculturalism. And the hate speech may have already begun.
The beauty of scapegoating is that the game never ends. Targeting one population as a cure-all for social ills is never good; and we should bear that in mind when European populists, in France, in Netherlands, in the UK, try to push forward the argument that we LGBTI persons would be better off without migrants (seen as rabid fanatics). Many similar arguments were put forth during this nightmare of a campaign, not least when the Defence minister came to an Out and Proud rally to explain how controlling immigration would defend our way of life.
Europe today is a complex political entity, with many misgivings, but one that has defended and promoted our rights and for human rights overall. More generally, the populist drive across Europe to do away with political complexity and to target populations as scapegoats, has become an imminent danger that we must counter.
Flora Bolter is co-chair of the Centre LGBT Paris Ile-de-France.
Leave no one behind: Building an LGBTQ+ movement for all
A just society is only achievable by investing in dignity of the marginalized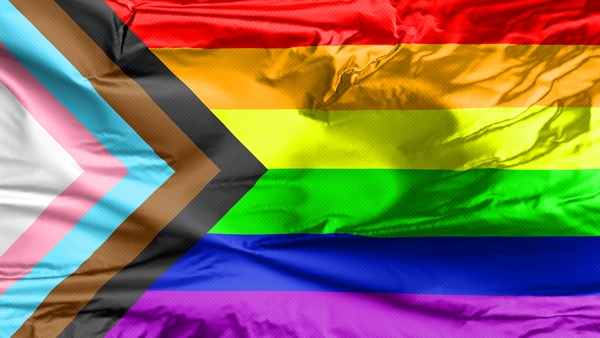 Despite the expansion of LGBTQ+ civil rights and liberties in D.C., some of which we proudly attribute to GLAA's stalwart activism for the past 51 years, the most vulnerable members of our community continue to suffer from poverty, homelessness, criminalization, discrimination, social isolation, and preventable death. A jaw-dropping 40% of homeless youth in the U.S. identify as LGBTQ+, LGBTQ+ people experience hunger at twice the rate of straight people, and right here in D.C., the Office of Human Rights reports that employers are more likely to interview a less-qualified cisgender job applicant than a more-qualified transgender applicant.
So for our 2022 candidate ratings, GLAA decided to emphasize that racial and economic justice are LGBTQ+ justice issues. While we recognize the importance of openly LGBTQ+ candidates, we know one's identity does not indicate where they stand on critical issues. Something many of us have learned the hard way, and something GLAA leadership recognizes not championing sooner as a mistake. What matters most is a candidate's demonstrated record and vision to support the LGBTQ+ community in its entirety.
It is not enough for candidates to respond only to the needs of those who historically have held the most power in the LGBTQ+ community, particularly white cisgender gay men, in order to tout support of the entire community. The LGBTQ+ community is so many different people, and it is time we push candidates to consider and address us in our entirety. For too long, many LGBTQ+ people have felt rejected and betrayed by our community's movement priorities, narratives about what our community stands for, and decisions on who is valued and who is selected to represent or lead us. And, while GLAA understands no one politician or organization can erase these community divides, we aim to be intentional in our approach to dismantle that which stands in our entire community's way toward liberation. That is why, in 2022 we decided to rate candidates on their responses and records of support on issues that impact the most marginalized members of the LGBTQ+ community. None of us is free until all of us are free.
Throughout GLAA's history we have focused on securing LGBTQ+ rights, which have mostly strengthened the legal protections of people privileged enough to take advantage of them. GLAA decided to focus the Leave No One Behind: 2022 Election Guide and questionnaire on racial and economic justice with an LGBTQ+ lens. We did this to build on our victories, such as successfully advocating for the defunding of the Metropolitan Police Department's vice squad in the 1970s, and to learn from our mistakes.
It is our belief that a just, peaceful, and vibrant society is only achievable by actively investing in the security and dignity of the poor and marginalized members of all our communities. Our questionnaire intentionally acts in solidarity with D.C. anti-poverty, anti-stigma, and anti-overdose campaigns, which are largely led by trans and queer people of color.
Ratings are on a scale of +/-10 points: yes/no responses on questionnaire (+/-2); substance of response (+/-4); and candidate's public record (+/-4). Candidates earned partial credit for the yes/no category if they partially agreed with the question. Four issues received more than 91% agreement: increasing the affordable housing stock for the poorest residents, housing people using government funded vouchers, fully funding the Office of Human Rights, and better oversight to improve conditions in the DC Jail.
Three issues received 70-79% candidates' support, and over 90% when including candidates who issued partial support: Repealing the sub-minimum wage, decriminalization of drug use, and reducing the population of D.C. jail by 30%.
Finally, the least supported policies were decriminalization of consensual sex work and divesting from the Metropolitan Police Department and investing in violence prevention and recidivism prevention programs. Even still, there was remarkable consensus: over 2/3 or 66% of candidates who issued total or partial support.
We are encouraged by the remarkable level of consensus on all of our issues, signaling that D.C. is ready for transformative change that at its core addresses the District's current poverty, unaffordable housing, community and police-based violence, and overdose crises.
GLAA is excited to see more LGBTQ+ people on ballots. More exciting, however, is the number of politicians with fully realized and integrated LGBTQ+ policies in their platforms. Policies that extend across race and class lines. GLAA firmly believes all people, regardless of sexual orientation or gender identity, can be stewards of LGBTQ+ liberation. It is our hope that readers find these ratings not as endorsements, but as a starting point to imagine what is possible if local officials are guided by D.C. residents to use their elected power to create new possibilities that leave no one behind.
This opinion piece was signed by the 2022 Gay and Lesbian Activists Alliance board of directors.
GLAA has lost its way and should close
Their ratings no longer make an iota of difference in an election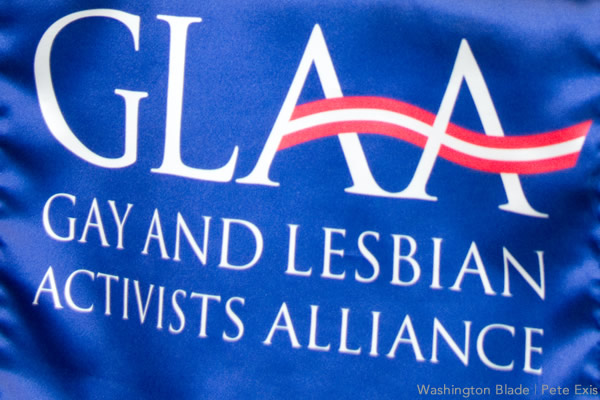 The Gay and Lesbian Activists Alliance (GLAA), once a respected organization, has now lost its way. It once represented all the members of the LGBTQ+ community, clearly no longer the case, as one can tell based on their questionnaire and ratings. They now represent only the far left in the community and are seeking to represent more than LGBTQ+ people as the statement from their current president suggests. That is not the role of GLAA.
One of the questions in this year's questionnaire that candidates were asked to respond to is: "Do you support divesting from the Metropolitan Police Department (MPD) to further invest in vital programs, including anti-poverty, violence prevention, crisis intervention, and reentry?" If you didn't say yes, you lost points. This shows how out of touch they are as the DC Council just voted unanimously, on a first vote, to raise the budget of the MPD. The approved budget also includes increased funding for other vital programs. There's no indication GLAA ever spoke to Council members on this issue.
Its website lists five officers, all men, with a blurb on each. The one for the president, in addition to listing past and current employment, says, "When he is not organizing, he loves asking people about their Myers Briggs Type (he is ENFP, for the record), doing gay crimes (the basics like drugs and public sex), having Spicy Vanilla sex, dancing to hot beats on the dance floor, practicing vulnerability, plotting revolution against capitalism and other forms of oppression." He is entitled to his views. But I question how his leading the GLAA represents the broader LGBTQ+ community.
Over the years I've had issues with some of what GLAA has done and some of the issues they focused on. But the organization always represented the entire spectrum of the LGBTQ+ community in their questionnaire. Candidates getting a rating from the organization could feel it represented a wide range of opinion in the community. I would hope no candidate tries to pawn the current ratings off as any kind of support from the broader LGBTQ + community.
In the past you always knew their officers, including Rick Rosendall, Bob Summersgill and Jeff Coudriet among others, were involved with D.C. government and knew the issues in-depth. They knew the candidates. Responding to their questionnaire over the years was always interesting. Rick often was the one who spent hours drafting the questions. I always wondered why it was never enough to say yes you agree with their premise. Instead, you had to say it in hundreds, even thousands, of words to earn points. I know as I have filled out questionnaires for many candidates.
Today their website lists nine project areas, none with anything accomplished since 2016. The blog has nothing on any recent budget issues or legislation pertaining to the LGBTQ+ community, only information about the questionnaire. They claim to lobby the Council and monitor government agencies, but there is no indication of any meetings or testimony since 2017.
We can thank GLAA for the fact that today no politician can win office in D.C. without being supportive of the LGBTQ community. However, today their ratings no longer make an iota of difference in an election. Since this is now the only thing they do it's time to close up shop. We have moved past the time in D.C. when a small number of people can sit in a room rating candidates they don't know, on issues that don't represent the community they are supposed to be representing.
So personally, I say thank you to all the people who worked hard over many years for GLAA to help move the LGBTQ community forward. I recognize there is much work still to be done but GLAA is not the organization to do it. We must work to ensure economic and civil justice for all members of our community; health equity for transgender persons; senior housing for our community; and employment opportunities for all, among other issues. But there are other LGBTQ organizations, and community organizations, doing these things better and the few members GLAA might still have should be directed to those other organizations.
If as their website claims they are planning an anniversary celebration, it should be one to honor all the people who in the past 50 years of the organization, worked hard and were successful in making my life and the lives of so many LGBTQ people in the District of Columbia and around the nation better. That would be an exciting way to say goodbye and celebrate the organization whose time it is to close.
Peter Rosenstein is a longtime LGBTQ rights and Democratic Party activist. He writes regularly for the Blade.
An unlikely revolution is happening at Christian universities
More than half have enacted LGBTQ non-discrimination policies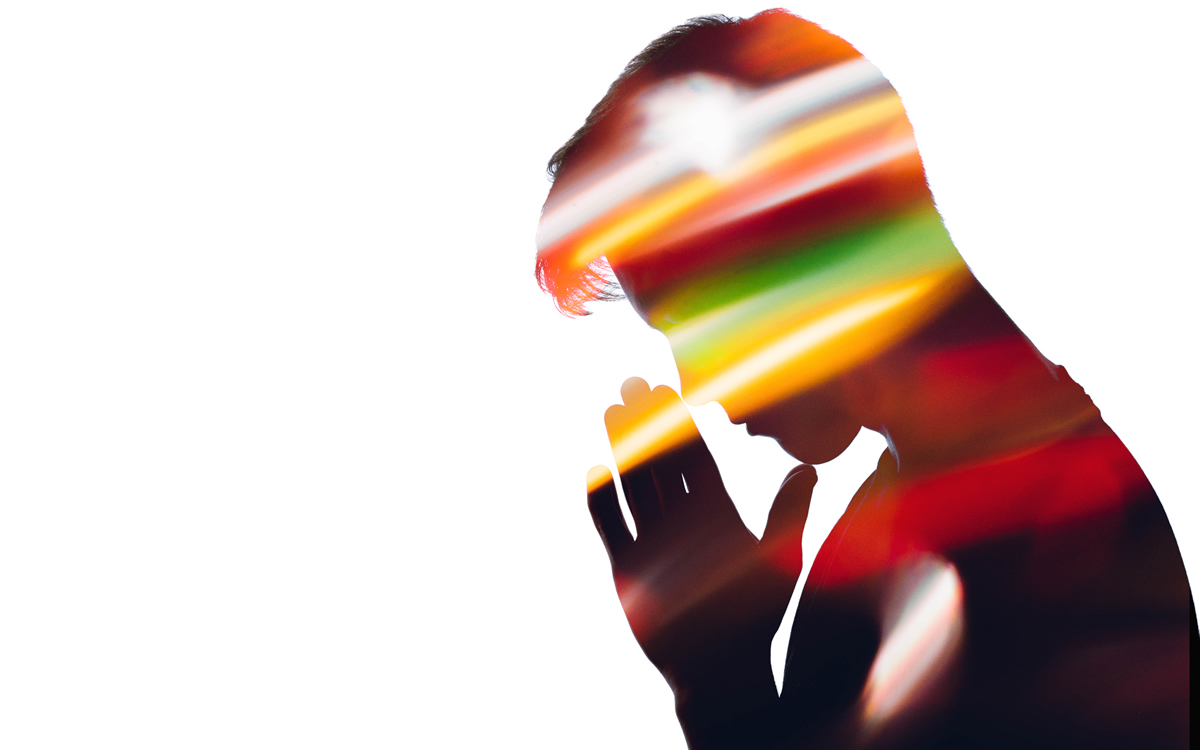 Recent headlines have been filled with messages of doom and gloom for LGBTQ people. From bans on transgender women competing in sports to "don't say gay" laws, it seems evident that conservative Republicans are freshly committed to rolling back the rights of LGBTQ people across the United States.
Yet, despite such recent setbacks, a student-led movement for LGBTQ inclusion is gaining ground in what would seem to be one of the unlikeliest settings — Christian colleges and universities.
Over the past few years, I've collected extensive data on U.S. Christian colleges and universities' policies toward LGBTQ students. In one study, I found that 55% of all Christian colleges and universities in the United States have nondiscrimination policies inclusive of sexual orientation. In another recent study, I found that nearly half of all Christian colleges and universities are home to officially recognized LGBTQ student groups. 
Even some of the most conservative Christian colleges and universities have changed their approach to LGBTQ students. When analyzing data collected in 2013, I found that nearly one-third of all Christian colleges and universities had adopted bans on so-called "homosexual acts" or "homosexual behavior" in their student handbooks. Yet, when reviewing Christian colleges and universities' handbooks again over the past year, I found that under one-fourth of Christian colleges and universities had such discriminatory bans. 
Why are some Christian colleges and universities becoming more accommodating—and even welcoming—to LGBTQ students?
There are several major reasons, but one of the most important is that several Christian denominations already embrace their LGBTQ members. Denominations such as the Episcopal Church, United Church of Christ, Evangelical Lutheran Church in America, Disciples of Christ, and Presbyterian Church USA, for example, allow ministers to officiate same-sex weddings. An increasing number of nondenominational churches also affirm LGBTQ people. Those Christian colleges and universities that are already associated with affirming denominations are certainly among the most likely to affirm their LGBTQ students.
Another reason that many Christian colleges and universities are becoming welcoming toward LGBTQ students is that they do not necessarily believe their primary mission is to hold all students to the specific religious tenets of their associated denomination. Rather, they see their primary mission as providing an important service (education) to the broader society. Just as Christian hospitals do not refuse to provide medical treatment to people who are not members of their associated denominations, many Christian colleges and universities have chosen not to deny people an education simply because certain people are not members of their associated denominations.
A rising number of Christian colleges and universities also recognize the harms that occur when people are discriminated against on the basis of sexual orientation or gender identity. A recent survey by Religious Exemption Accountability Project shows that 12% of all Christian college and university students self-identify as LGBTQ. Because studies show that LGBTQ people in non-affirming Christian colleges and universities report greater rates of depression, anxiety, and suicidal ideation, many Christian schools understand they would be harming a significant number of their students if they continued to discriminate against LGBTQ people.
And still other schools are simply concerned with their bottom lines. The United States is projected to go over a "demographic cliff" in 2025, at which time the number of 18-year-olds nationwide will drop dramatically. Some reports say that one-third of all private colleges and universities nationwide will face major financial crises over the next decade, causing them to close or pursue mergers. Many Christian colleges and universities recognize that adopting discriminatory policies toward LGBTQ students would alienate significant portions of their potential student body.
Certainly, despite these encouraging trends, those who are committed to LGBTQ rights should not be complacent. Many schools have still been slow to extend nondiscrimination protections and housing accommodations to trans students. And the Religious Exemption Accountability Project estimates that as many as 100,000 LGBTQ students are currently enrolled at Christian colleges and universities that still refuse to affirm the dignity and rights of LGBTQ people. That organization recently filed a class-action lawsuit against the U.S. Department of Education, challenging the federal government's policy of providing loans even to Christian colleges and universities that otherwise violate Title IX protections for LGBTQ students.
It is likely the case that some Christian colleges and universities will not change their policies toward LGBTQ rights unless they are legally required to do so. Still, at Christian colleges and universities across the United States, LGBTQ students are not waiting around. LGBTQ students are actively mobilizing to bring about inclusive policies at their schools, and at a surprising number of schools, they are succeeding.
Jonathan S. Coley is Assistant Professor of Sociology at Oklahoma State University and a Public Fellow at the Public Religion Research Institute.