New McCrory ad calls anti-LGBT law 'common sense'
Video blames outside forces for seeking to instate LGBT protections in North Carolina
In the 30-second ad, made public on Wednesday and titled "Common Sense," McCrory blames outside forces for seeking to instate non-discrimination measures for transgender people in North Carolina, which he said amounts to "pushing to make our schools allow boys to use the girls' locker rooms and showers."
"Are we really talking about this?" McCrory says. "Does the desire to be politically correct outweigh our children's privacy and safety. Not on my watch. Our kids and teachers are my priority. This is North Carolina. Let's do what's right."
Signed by McCrory in March after a single day of consideration by the state legislature, HB2 nullified all pro-LGBT city ordinances in the state, including one recently enacted in Charlotte, and now bars transgender people from using the public restroom in schools and government buildings consistent with their gender identity.
HB2 has inspired a massive outcry in business community, which has cancelled plans for expansion in North Carolina as a result of the law. North Carolina Attorney Roy Cooper, who's challenging McCrory in the gubernatorial race, has made repeal of the law a campaign promise.
Jamal Little, a Cooper campaign spokesperson, said the campaign ad disregards the financial impact the anti-LGBT law has had on North Carolina.
"How can we fix this problem if we have a governor who won't even acknowledge it exists?" Little said. "While the governor continues to deny the economic impact of House Bill 2, by running this ad it's clear he recognizes the impact it is having on his poll numbers. It's time for a leader who will work to repeal House Bill 2 and put the interests of North Carolinians first."
According to a Monmouth University poll published earlier this month, Cooper holds a lead over McCrory of 52 percent to 43 percent in the gubernatorial race. The same poll found that 7-in-10 voters believe HB2 has been bad for North Carolina's national reputation. Compared to the 36 percent of state residents who support the law, 55 percent oppose it, the poll found.
Dan Rafter, a spokesperson for Freedom for All Americans, said McCrory's effort to campaign on the anti-LGBT law ignores reality.
"The truth is, Pat McCrory and his allies in the North Carolina general assembly convened a special session – at great cost to taxpayers – to push through a blatantly discriminatory law that has thrashed the state's economy and imperiled the governor's political future," Rafter said. "Gov. McCrory continues to live in an alternate universe where he's choosing to remain blind to the damage he's done to his state, and instead doubles-down on discrimination. The voters will have the final say on McCrory and his policies in November."
Flouting polls indicating most people in North Carolina oppose the state's anti-LGBT law and believe it has harmed the economy, Gov. Pat McCrory has unveiled a new campaign ad touting House Bill 2 as "common sense."
D.C. officials vow to fight any GOP effort to ban abortion in nation's capital
Without statehood, District vulnerable to congressional interference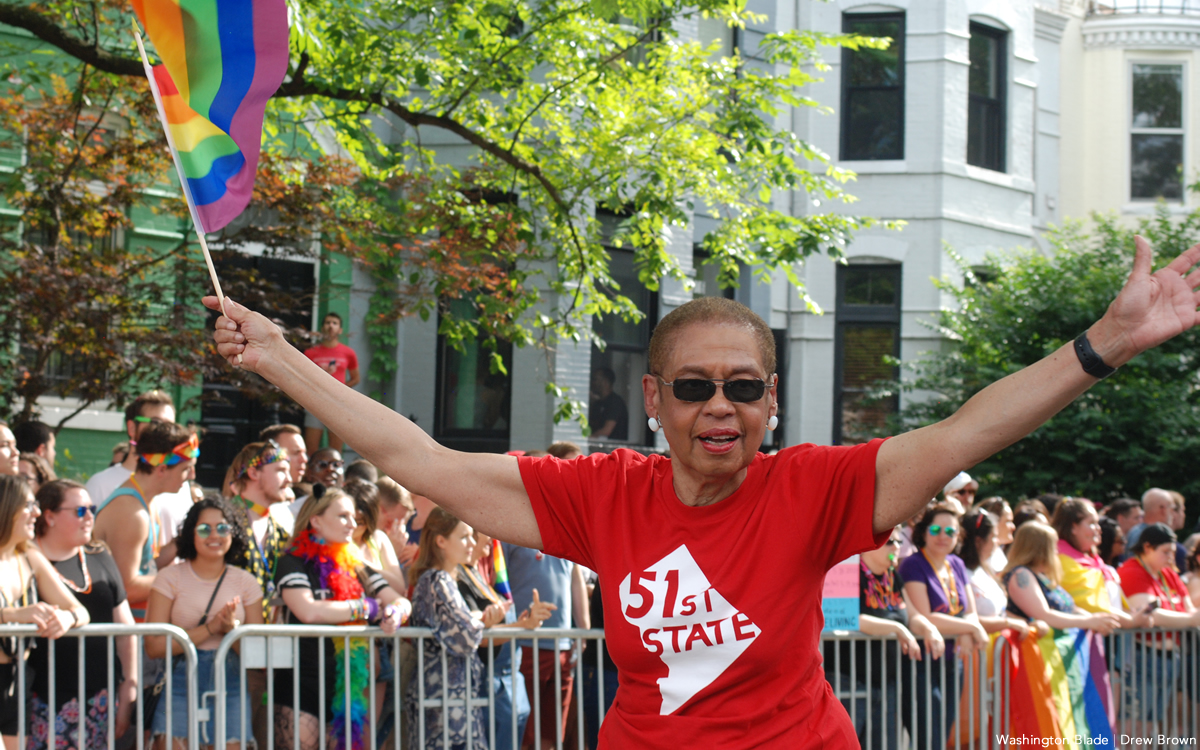 D.C. Mayor Muriel Bowser, D.C. Congressional Del. Eleanor Holmes Norton, and six members of the D.C. Council said they were united in fighting an attempt by Congress to ban abortions in the nation's capital following the Supreme Court's decision to overturn Roe v. Wade.
At a press conference on the day the Supreme Court handed down its controversial decision, the D.C. officials pointed out that unlike any of the states, D.C. is vulnerable to the authority Congress has over the city under its limited Home Rule Charter, including the authority by Congress to pass a law to ban abortions in the city.
The press conference was held at the headquarters in Northeast D.C. of Planned Parenthood of Metropolitan Washington, D.C., whose leaders said they would continue to provide abortion services in the District at the present time.
At this time, "Nothing has changed in Washington, D.C.," Bowser said at the press conference. "Abortion remains legal, and women and girls we know, however, are worried," the mayor said. "We are worried because we know we are vulnerable as a jurisdiction because of our lack of statehood."
Norton told news media representatives and others attending the press conference that she expects at least some congressional Republicans to introduce legislation to ban abortions in D.C. now that the Supreme Court has given them the authority to do that.
"We are subservient still to the House and Senate," she said. "I'm calling on the Congress to immediately codify the right to an abortion in federal law," Norton said. "That is the very least the District needs to save this city from what will surely be an attempt by Republicans in Congress to move first on the District of Columbia to make sure that abortions are not available for women in our city."
Norton added, "We always have more work cut out for us than other jurisdictions. But I assure you I am up to the task. There is a lot to fight for here, and I'm ready for that fight."
Norton and Bowser also pointed out that Congress over a decade ago added a permanent provision to D.C.'s annual budget that prohibits the city from using any of its funds to pay for abortions either directly or through the funding of private organizations like Planned Parenthood that provide abortion related services.
With the prospect that Republicans might regain control of the House or Senate or both in the November congressional elections, D.C. officials said they were especially concerned about an attempt to ban or greatly restrict abortions in the city.
D.C. Council Chair Phil Mendelson said he was hopeful that such an attempt would be blocked by a Democratic-led filibuster in the Senate as well as by a presidential veto if President Biden or another Democrat continues to occupy the White House.
Bowser, Mendelson, and D.C. Councilmember Mary Cheh (D-Ward 3) also pointed out that the legal reasoning used by the justices to overturn Roe v. Wade, especially the rationale given by Justice Clarence Thomas, could be used in future cases to overturn previous court rulings establishing a constitutional right to same-sex marriage and the right to intimate sexual acts between same-sex couples.
"We are about to enter into decades of darkness with this court that we have," Cheh said at the press conference. "And don't be fooled. We're told, OK, it's just abortion," she said. "Don't you believe it. The very reasoning of the case – and I spend a lot of time teaching constitutional law – means that many other liberties will be in jeopardy."
LGBTQ rights advocates have pointed to the concurring opinion handed down by Justice Thomas on the day the court overturned Roe v. Wade that specifically calls on the high court to "reconsider" the 2003 ruling of Lawrence v. Texas, which overturned state laws banning sodomy between consenting adults, both gay and straight. Thomas's concurring opinion also called for reconsidering the high court's 2015 Obergefell ruling, which legalized same-sex marriage nationwide.
Others speaking at the June 24 press conference included Laura Meyers, president of Planned Parenthood of the D.C. area, and D.C. Council members Elissa Silverman (I-At-Large), Christina Henderson (I-At-Large), and Brooke Pinto (D-Ward 2).
Va. delegate comes out as bisexual
Del. Kelly Convirs-Fowler spoke at Hampton Roads Pride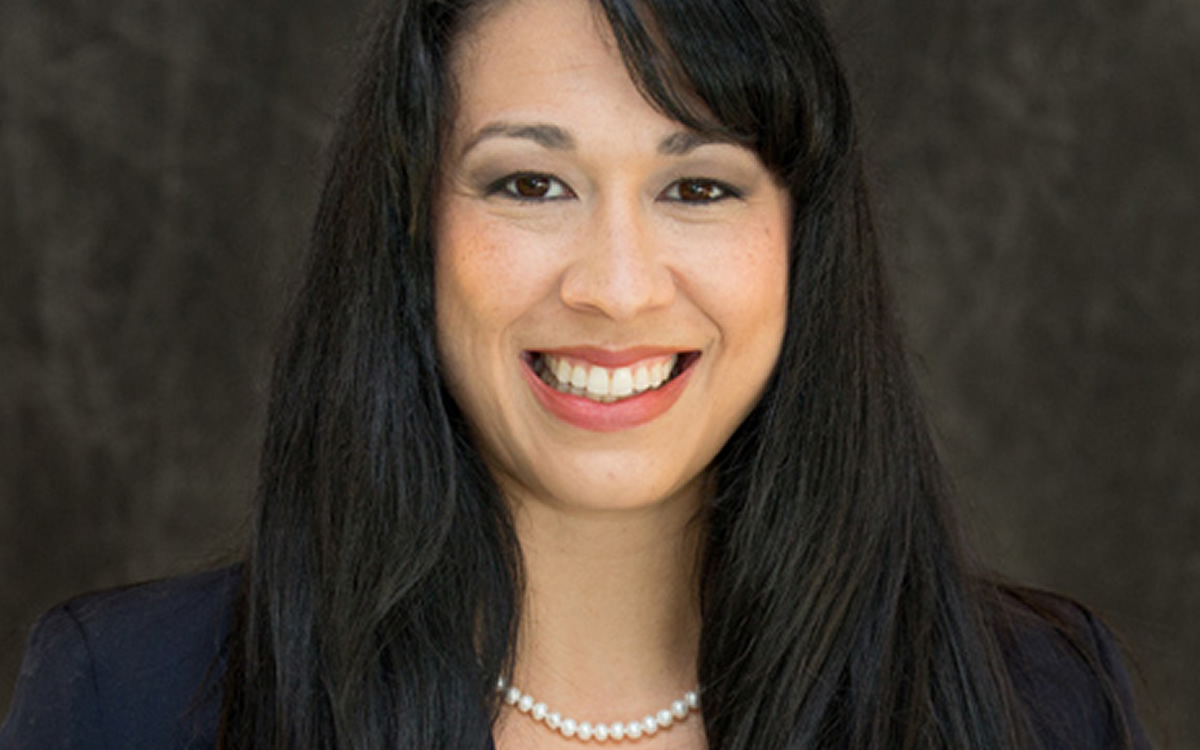 Virginia state Del. Kelly Convirs-Fowler (D-Virginia Beach) came out as bisexual on June 25 during an appearance at Hampton Roads Pride in Norfolk.
"I'm bisexual," the Virginia Beach Democrat told Pride attendees. "I just never felt like I could say that out loud."
I said what I said. I'm Proud. #HappyPrideMonth #loveislove #LGBTQ pic.twitter.com/urAalkWZM1

— Del. Kelly Convirs-Fowler (@FowlerforVA) June 28, 2022
Convirs-Fowler has represented Virginia's 21st House District since 2018.
State Del. Mark Sickles (D-Fairfax County) is gay and state Del. Dawn Adams (D-Richmond) is a lesbian. State Del. Danica Roem (D-Manassas) in 2018 became the first openly transgender person seated in any state legislature in the U.S.
"For those who don't know, Del. @FowlerforVA and I are both part of the Class of 2017 #RedToBlue legislators who flipped seats that Nov. 7," tweeted Roem on Monday. "We've both earned re-election twice since then and I couldn't be more proudof her declaration of Pride =)."
House passes resolution that calls for Brittney Griner's immediate release
Detained WNBA star's trial to begin on July 1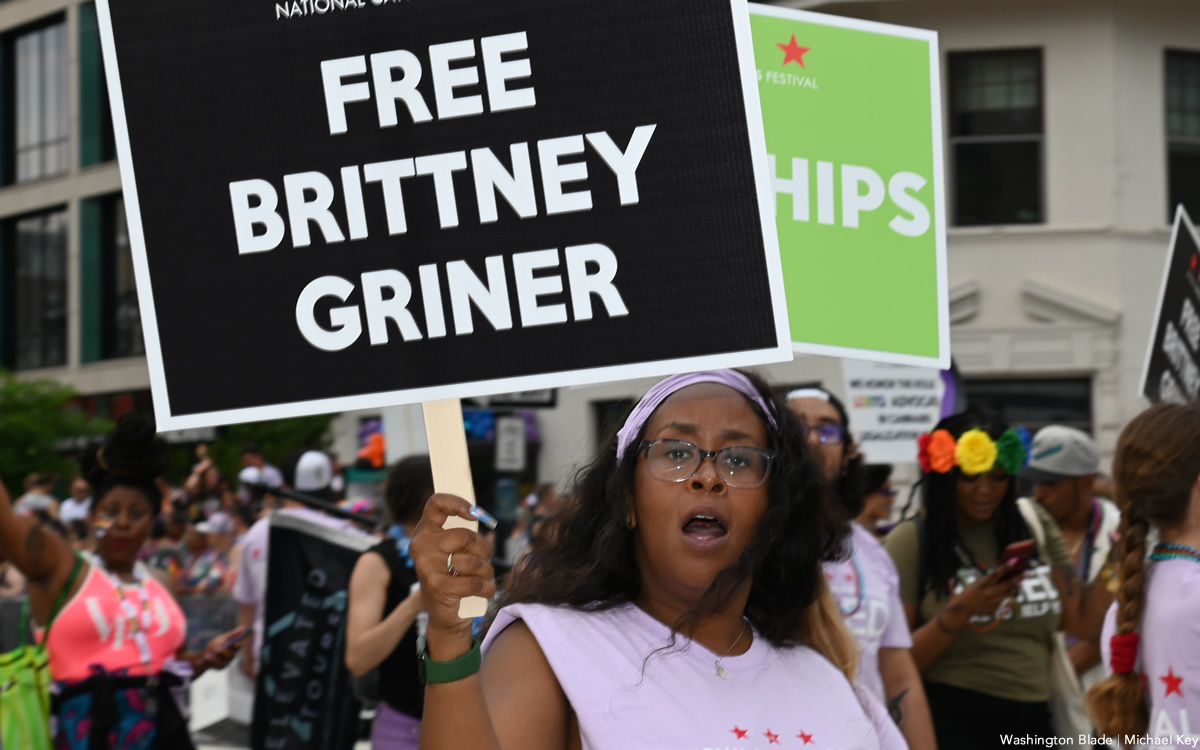 In a resolution passed on June 24 by the U.S. House of Representatives, lawmakers called on Russia to immediately release detained WNBA star Brittney Griner. 
Griner was first arrested in Russia in the days leading up to its invasion in Ukraine. Authorities have charged her with drug trafficking after claiming that she attempted to pass through Moscow's Sheremetyevo Airport while in possession of cannabis oil.
The House's resolution, introduced in May by U.S. Reps. Greg Stanton (D-Ariz.), Sheila Jackson Lee (D-Tex.) and Colin Allred (D-Texas), made multiple demands of Russia, including that the country "immediately release Brittney Griner," provide her with consular access and humane treatment and that the U.S. "raise the case of Brittney Griner and to press for her release" in all its dealings with the Russian government.
"This legislation insists on our embassy personnel having access to Ms. Griner and restates our commitment to freeing her now," Lee said in a statement after introducing the resolution. "We continue to pray for her family and we will continue to work together as three members of Congress, along with others, to spread the message that she is held wrongfully and must be freed now."
The resolution also expressed support for both Griner's family and for "all prisoners unjustly imprisoned in the Russian Federation."
Allred, a member of the House Foreign Affairs Committee, took to Twitter following the passage of the resolution.
"I'm proud the House has spoken in passing our resolution and calling for Brittney Griner's swift release," Allred wrote. "Every day an American is held abroad is a lifetime, and I will keep working with @POTUS to do all we can to bring home every American detained abroad."
Griner's WNBA team, the Phoenix Mercury, welcomed the House's passage of the resolution this past weekend.
"[Rep.] Stanton and many others are continuing to work with the White House, State Department and Brittney's family to secure her safe return home," the team wrote on Twitter.
The resolution comes after reporting revealed missteps on the part of the U.S. government in handling communication related to Griner's detention.
According to past reporting, the U.S. Embassy in Moscow failed to connect Griner with outside phone calls permitted by the Russian government when Griner's wife, Cherelle Griner, attempted to call her. Cherelle Griner reportedly called 11 times on June 18 on the couple's fourth anniversary but was unable to reach her wife due to what the State Department claimed to be a "logistical error."
While the resolution is being heralded by its supporters, it contains no provisions intended to enforce the House's demands for the release and humane treatment of Griner and others held by Russia. With less than one percent of criminal defendants in Russia being acquitted, it is unclear whether the resolution will do anything to persuade the country's courts to permit Griner's release.
Griner appeared in Russian court on Monday for a preliminary hearing prior to her trial that has now been scheduled to begin on July 1. It was also confirmed by Griner's attorney on Monday that her detention had been extended for six months pending her trial. 
If convicted, she could face up to 10 years in prison.
"We must keep Brittney's case on the forefront and make clear to the White House that her release should be one of the highest priorities for our government," Cherelle Griner said in May.