February 23, 2017 at 7:32 pm EDT | by Michael K. Lavers
Capitol Hill panel criticizes Trump travel, refugee ban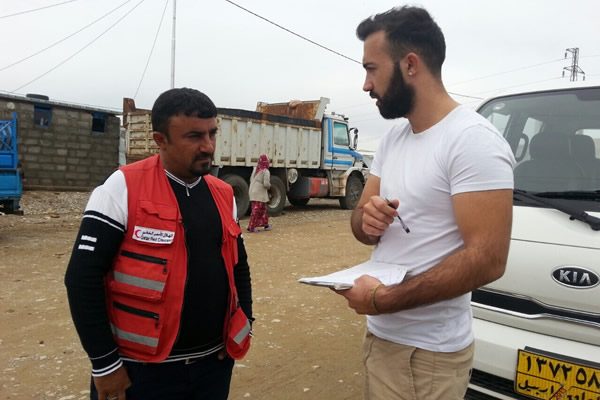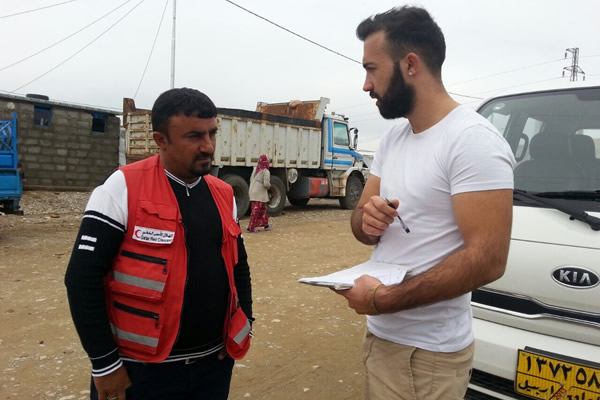 A human rights activist from Kurdistan on Wednesday once again criticized President Trump's immigration executive orders.
Ayaz Shalal, who is the deputy director of programs for the Rasan Organization, was among the panelists who spoke at an event the Congressional LGBT Equality Caucus and gay U.S. Rep. Jared Polis (D-Colo.)'s office co-hosted at the Rayburn House Office Building.
Shalal said he has visited the U.S. seven times. He told the audience via Skype from the city of Sulaymaniyah in the semi-autonomous Kurdish region of northern Iraq that he will not be able to attend HRC's Global Innovative Advocacy Summit in April in D.C. because Trump has banned citizens of Iraq and six other predominantly Muslim countries — Iran, Syria, Yemen, Somalia, Sudan and Libya — from entering the U.S. for 90 days.
"This has made me very, very sad," said Shalal.
The executive order that Trump signed on Jan. 27 not only imposed the travel ban, but suspended the U.S. Refugee Admissions Program for 120 days and indefinitely bans Syrian refugees from entering the country. The executive order also reduces the number of refugees who will be allowed to resettle in the U.S. during fiscal year 2017 from 110,000 to 50,000.
A three-judge panel on the 9th Circuit Court of Appeals earlier this month upheld a federal judge's ruling that blocked the travel ban. The Trump administration in the coming days is expected to issue a revised executive order.
Jennifer Quigley of Human Rights First noted during the panel that Human Rights Campaign Global Director Ty Cobb moderated that Trump's executive order prioritizes resettlement of refugees who have fled a "well-founded fear of persecution" based on their religion.
Homosexuality remains punishable by death in Iran and Sudan and in portions of Somalia. The so-called Islamic State has publicly executed dozens of men who were accused of committing sodomy in Iraq, Syria and Libya.
The executive order also requires countries to provide information about their citizens who want to resettle in the U.S. Quigley said this requirement could put LGBT refugees in danger.
"Can you imagine asking (Sudanese President Omar) al-Bashir or (Syrian President Bashar) for information on LGBT refugees and then the U.S. would make a determination as to whether to allow them to enter based on information from the people who are trying to kill them," said Quigley.
Gay Iranian refugees unable to resettle in U.S.
Trump on Jan. 25 signed another executive order that spurs construction of a wall along the U.S.-Mexico border. Immigrant rights advocates and their supporters have dismissed the White House claims that it will stop the flow of drugs and Central American migrants into the country.
Freddy Funez, an activist in San Pedro Sula, Honduras, told the Blade earlier this month that people in the violence-plagued city "don't understand" why Trump wants to build the wall. Funez said the majority of LGBT Hondurans who have migrated to the U.S. have found "dignified work."
"They are feeling productive in the United States," he said.
The travel ban and the suspension of the U.S. Refugee Admissions Program has already impacted LGBT refugees who are hoping to resettle in the U.S.
Pedram, a gay refugee from Iran who currently lives in the Turkish city of Yalova, told the Blade late last month he expected to travel to the U.S. in the spring. Pedram said the International Catholic Migration Commission, an organization with which the U.N. Refugee Agency works, cancelled his final interview that had been scheduled to take place on Wednesday.
"After Trump issued his order, they called me and said the appointment was cancelled," Pedram told the Blade last week during a Skype interview.
Arsham Parsi, founder of the Toronto-based Iranian Railroad for Queer Refugees, which helps Iranians who have fled their homeland because of anti-LGBT persecution seek asylum in Canada and the U.S., said during Wednesday's panel that some of the refugees with whom his organization works in Turkey have considered taking their own lives since Trump suspended the U.S. Refugee Admissions Program and imposed the travel ban. Parsi, a gay man from the Iranian city of Shiraz who received refugee status from UNHCR in 2006, also noted the executive order will have an adverse economic impact on those who had hoped to resettle in the U.S.
"Suddenly the president of where you were hoping to go and call your second home and your safe home says you are not welcome here," said Parsi. "It's 120 extra lunches. It's 120 extra dinners. It's 120 days of extra rent, medications for someone who doesn't have any money."
Mona Siam is a lesbian refugee advocate who fled Jordan because of persecution based on her sexual orientation.
Both she and Quigley noted refugees who resettle in the U.S. undergo a screening process that can take more than two years to complete. Siam said LGBT refugees who live in refugee camps are also targeted from "people from your society who probably persecuted you."
"The United States sets a very good example to the world," she said, speaking about the travel ban and the suspension of the U.S. Refugee Admissions Program. "So when the U.S., which is the only superpower, like this sets that example it's giving other countries that can actually host these refugees . . . on the same bar."
"Nobody chooses to be a refugee," added Siam.
Martina, a native of Pakistan who asked the Blade not to publish her real name, agreed.
A Pakistani court granted Martina permission to undergo sex-reassignment surgery. She nevertheless fled the country because of persecution she said she experienced because of her gender identity.
"Nobody leaves their home country without any reason," said Martina.
Martina also pointed out that former Secretary of State Madeleine Albright, who was born in what is now the Czech Republic, was a refugee when she and her family resettled in the U.S. in 1948.
"Refugees are making the U.S. a better place," said Martina.