Spicer hints at coming action on anti-LGBT 'religious freedom' order
Trump transition official says directive being redrafted and coming soon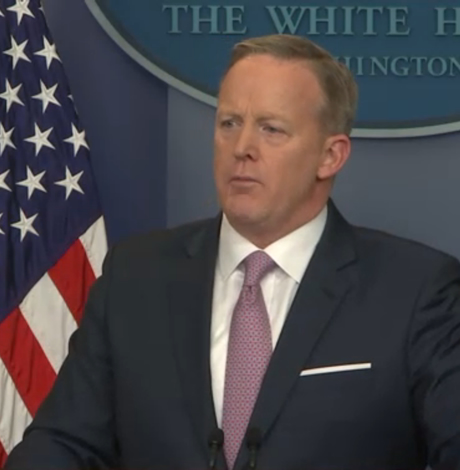 Amid renewed concerns President Trump would sign a "religious order" undermining LGBT rights, White House Press Secretary Sean Spicer said Monday he expects the administration would soon "have something."
Spicer made the remarks in response to a question from the Daily Signal, an arm of the anti-LGBT Heritage Foundation, on whether the order is still coming and whether it would extend beyond the Johnson Amendment, a law Trump has pledged to repeal barring churches from making political endorsements.
"I think we've discussed executive orders in the past, and for the most part, we're not going to get into discussing what may or may not come until we're ready to announce it," Spicer replied. "So, I'm sure as we move forward we'll have something."
It wasn't immediately clear whether the "something" to which Spicer was referring was an actual executive order or a statement on a policy position for the way forward.
Although Trump initially passed up the opportunity to sign a proposed anti-LGBT "religious freedom" executive order at the time of the National Prayer Breakfast during the start of the administration, a recent report in The Huffington Post raised concerns a different order will come soon.
The report quotes Ken Blackwell, a senior fellow at the anti-LGBT Family Research Council who oversaw domestic policy for the Trump transition team, from an interview he had with Sirius XM's Michelangelo Signorile in which Blackwell says the order is being redrafted and on the way.
"In the final analysis, what we want is an executive order that will meet the scrutiny of the judicial process," Blackwell is quoted as saying. "If there is no executive order, that will disappoint [social conservatives]. But a good executive order will not. So we're still in the process."
Blackwell reportedly said the former director of Family Research Council's Center for Religious Liberty, Ken Klukowski, had "actually structured" the initial draft order as a legal adviser to Trump's transition team and is now one of the lawyers "in the process of redrafting it." Klukowski is now a senior attorney at the Liberty First Institute and a contributor to Breitbart, a conservative website.
The "anchor concept" of the order, Blackwell is quoted as saying, is a directive allowing people in the course of business to refuse services to LGBT people out of religious objections.
"I think small business owners who hold a religious belief that traditional marriage is between one man and one woman should not have their religious liberty trampled upon," he explained. "I would imagine that that will be, strongly and clearly, the anchor concept [of the order]."
No federal law prohibits discrimination in public accommodations on the basis of gender, sexual orientation or gender identity and an executive order like this would send a signal to individuals they should feel free to discriminate. A federal "religious freedom" executive order wouldn't preempt state laws barring anti-LGBT discrimination.
Klukowski is also quoted in the Huffington Post article as saying he's "not at liberty to speak about" the order specifically, but nonetheless expressed confidence Trump would act to protect religious freedom both through judicial appointments and possibly administrative actions.
"And I'm confident," Klukowski reportedly said, "that the president is showing ― much to the shock of many establishment people who said, 'There's no way this'll happen' ― that he keeps his promises, even when they're things that an establishment player would never do. And I'm confident that he's going to keep his promise when it comes to protection of religious liberty as well."
Last month, a draft executive order began circulating among federal advocacy groups that would allow persons and religious organizations — broadly defined to include for-profit companies — to discriminate on the basis of religious objections to same-sex marriage, premarital sex, abortion and transgender identity.
At the time, the White House downplayed the draft executive order and said Trump wouldn't sign it — at least for the time being. Media reports circulated that Ivanka Trump and Jared Kuskner convinced Trump not to sign the "religious freedom" order and the president wasn't ever seriously considering doing so.
The White House issued a statement saying Trump would preserve the Obama-era order against workplace discrimination among federal contractors and is "respectful and supportive of LGBTQ rights." That pledge of support was undermined after the administration later rescinded guidance protecting transgender students from discrimination at schools.
Olivia Dalton, the Human Rights Campaign's senior vice president for communications and marketing, said renewed plans for an anti-LGBT "religious freedom" order shouldn't come as a surprise.
"Donald Trump and Mike Pence have repeatedly threatened the LGBTQ community, and by their own admission this 'license to discriminate' order has been circulating for weeks," Dalton said. "No one should be surprised — their despicable attack on transgender kids last week showed just how low they're willing to go."
Shutdown averted with bipartisan bill over objections of far-right House caucus
45-day continuing resolution passed 335-91.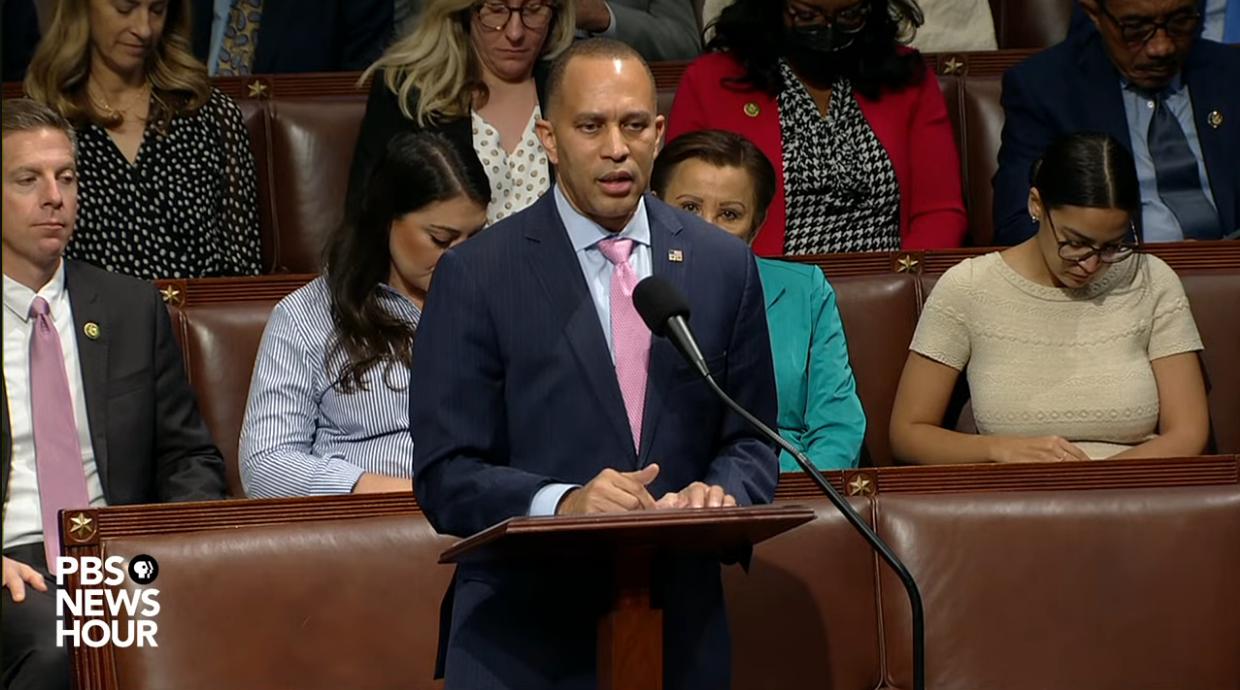 The U.S. House on Saturday approved a 45-day continuing resolution that, should the Senate approve the stopgap measure, as expected, will avert a government shutdown.
In a stunning turn of events, a coalition of Republicans and Democrats backed the proposal, H.R. 5860 advanced by House Speaker Kevin McCarthy (R-Calif.), which was passed with a vote of 335-91.
Ninety Republicans and one Democrat voted against the continuing resolution which, in addition to funding U.S. government agencies through mid-November, will provide billions in disaster relief .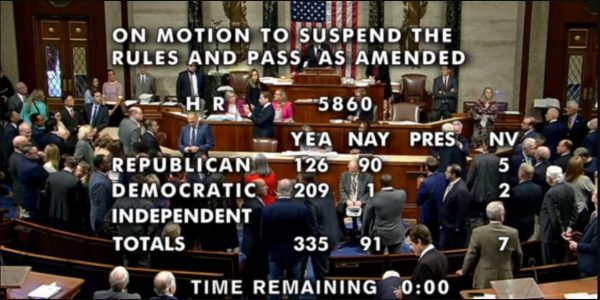 Democrats agreed to the bill even though it did not contain U.S. aid to Ukraine. Still, the most conservative members of McCarthy's caucus have warned they would replace their speaker if he cooperated with Democrats on a deal to avoid a shutdown.
In recent weeks, these members advanced far-right anti-LGBTQ amendments to spending packages that stood no chance of becoming law.
The Senate voted 88-9 to pass a "clean" continuing resolution (CR) that funds the government at current levels through Nov. 17 and gives the Biden administration $16 billion it requested to assist victims of natural disasters.
"Bipartisanship, which has been the trademark of the Senate, has prevailed. And the American people can breathe a sigh of relief," Senate Majority Leader Chuck Schumer (D-N.Y.) told reporters.
After the Senate voted late Saturday evening to pass the House stop-gap continuing resolution, the White House released the following statement from President Biden:
"Tonight, bipartisan majorities in the House and Senate voted to keep the government open, preventing an unnecessary crisis that would have inflicted needless pain on millions of hardworking Americans. This bill ensures that active-duty troops will continue to get paid, travelers will be spared airport delays, millions of women and children will continue to have access to vital nutrition assistance, and so much more. This is good news for the American people.
But I want to be clear: we should never have been in this position in the first place. Just a few months ago, Speaker McCarthy and I reached a budget agreement to avoid precisely this type of manufactured crisis. For weeks, extreme House Republicans tried to walk away from that deal by demanding drastic cuts that would have been devastating for millions of Americans. They failed.
While the Speaker and the overwhelming majority of Congress have been steadfast in their support for Ukraine, there is no new funding in this agreement to continue that support. We cannot under any circumstances allow American support for Ukraine to be interrupted. I fully expect the Speaker will keep his commitment to the people of Ukraine and secure passage of the support needed to help Ukraine at this critical moment."
Biden is expected to sign the measure once it is delivered to the White House before the midnight deadline.
UPDATED:
On Saturday, September 30, 2023, the President signed into law:

H.R. 5860, which provides fiscal year appropriations to Federal agencies through November 17, 2023, for continuing projects of the Federal Government and extends several expiring authorities.
Eswatini government refuses to allow LGBTQ rights group to legally register
Supreme Court previously ruled in favor of Eswatini Sexual and Gender Minorities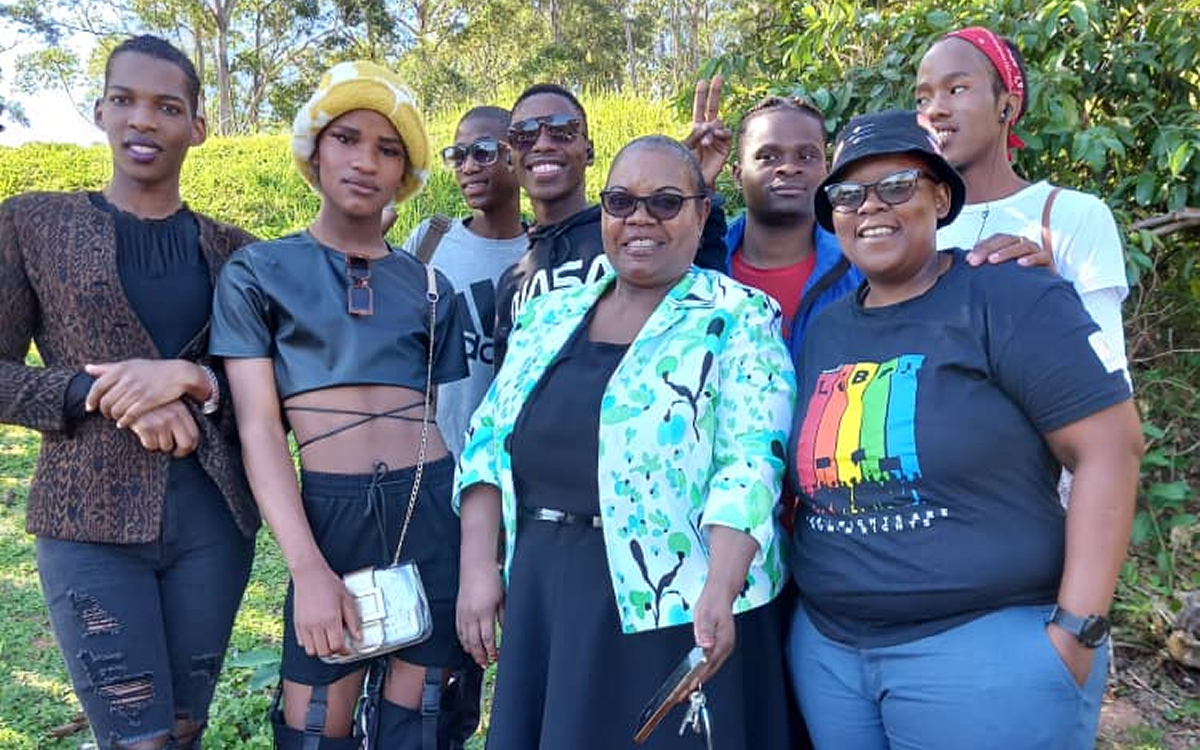 The Eswatini Commerce, Industry and Trade Ministry this week said it will not allow an LGBTQ rights group to register.
The country's Supreme Court in June ruled the government must allow Eswatini Sexual and Gender Minorities to register.
The Registrar of Companies in 2019 denied the group's request. Eswatini Sexual and Gender Minorities the following year petitioned the Supreme Court to hear their case. The Supreme Court initially ruled against the group, but it appealed the decision.
"[The] Minister of Commerce and Trade refuses to register ESGM citing the 'Roman Dutch Law,'" said Eswatini Sexual and Gender Minorities on Thursday in a tweet to its X account. "This was after the Supreme Court ruled unanimously that the refusal to register ESGM by the registrar was unconstitutional."
Virginia Beach high school students stage walkouts to support transgender rights
City's school board approved policy to out trans students to parents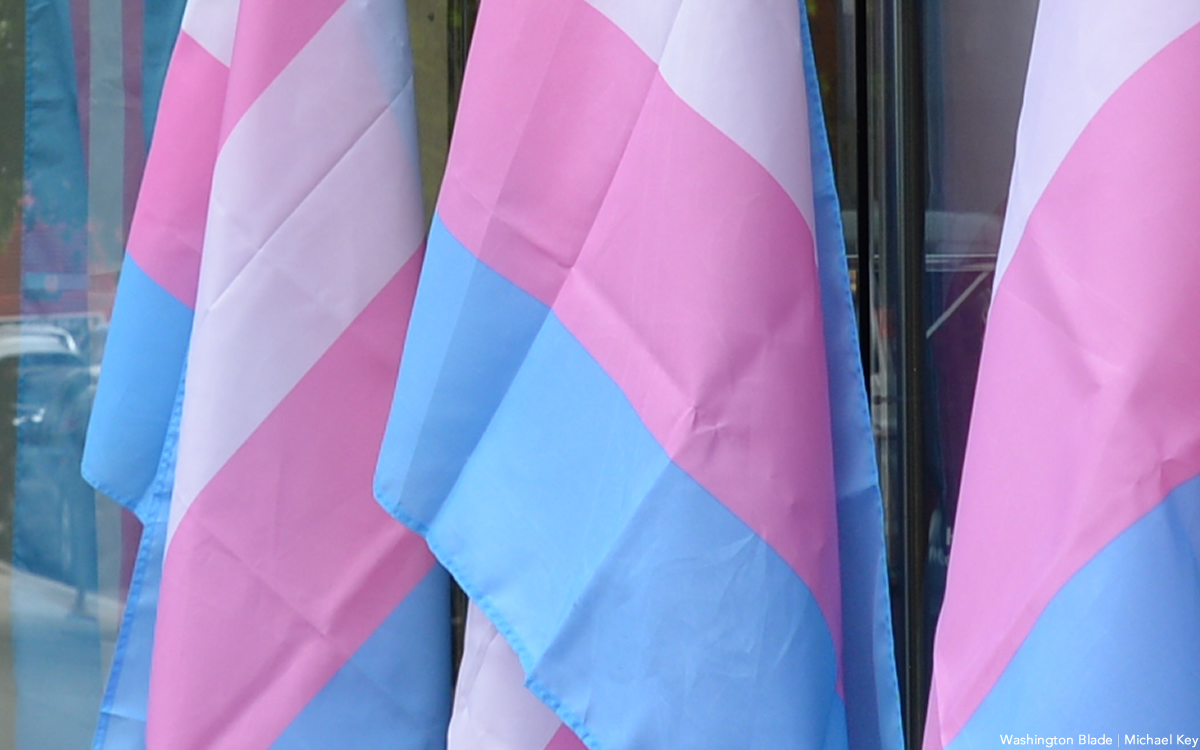 Students at five Virginia Beach high schools on Friday staged walkouts in support of transgender rights.
The walkout is in response to the Virginia Beach School Board potentially approving policy 5-31, which the Pride Liberation Project says will require schools to out trans students to their parents.
Students have been organizing walkouts across the state since Republican Gov. Glenn Youngkin earlier this year announced new guidelines for trans and nonbinary students.
"Students like me aren't going to be able to talk to our teachers if we're constantly worried about our school officials calling home to forcibly out us," AJ, a trans Kellam High School Student, told the Pride Liberation Project.