March 11, 2017 at 12:06 pm EST | by Kathi Wolfe
Trump's dictatorial assault on press freedom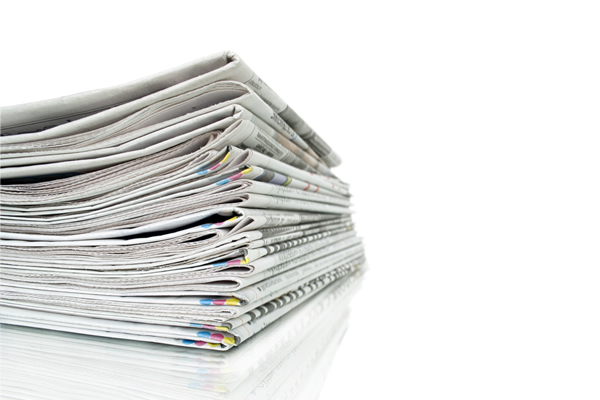 In 1973, my Dad and I watched as the late journalist Daniel Schorr read the names on Richard Nixon's enemies list on the CBS Evening News. We gasped in horror as we (along with Schorr who later was an NPR news analyst) learned that his name was on the list. "Nixon's gone over the edge," my Dad said, "only dictators go after the press like that!"
Schorr joked that being on the enemies list was more of a tribute than being on the "Emmy's list."  Yet, as Schorr, journalists and many in the general public then knew, Nixon's assault on press freedom was serious. Nearly 45 years later, long after Nixon resigned in disgrace, many of us forgot what it's like when the president of our country considers the press to be an enemy. Until Donald J. Trump became  president. Trump is as serious (maybe even more serious) as Nixon in his zeal to quash press freedom.
During the presidential election, the Trump campaign blacklisted news organizations whose coverage it didn't like from its campaign events and encouraged its supporters to verbally (and sometimes physically) go after reporters. Less than two months into his presidency, the Trump administration has said that the news media are "the enemy of the American people" and barred outlets that they deemed too critical from press briefings. More ominously, Trump appointed Steve Bannon, former head of the alt-right, white nationalist website Breitbart News as his chief strategist.
Trump hasn't stopped there. All politicians have an adversarial relationship with the press. It's built into the fabric of our democracy. As a journalist you're out, as the old saying proclaims, to afflict the comfortable and comfort the afflicted. You're there to hold those in power accountable. If you're a president, or any politician, you're out to protect your policies, your interests – your power.
Trump goes well beyond this. He not only brands stories from legitimate media outlets that report on problems or conflicts within his administration or its policies as "fake news."  Trump tweets "news" gleaned from Breitbart and other sites that traffic in conspiracy theories.  Such is the case with Trump's false claim that the Obama administration tapped his phone during the presidential election. Trump's administration has been a champion of "alternative facts."
As a queer journalist and citizen, the Trump administration's stance toward free expression sends shivers up my spine. My fears weren't relieved by reports that anti-LGBT Vice President Mike Pence at the recent annual Gridiron dinner affirmed that he and Trump "support the freedom of the press enshrined in the First Amendment."
Don't get me wrong. I'm not saying that Trump is Hitler or that I expect that journalism will be stopped by the 45th president's tactics toward the press. Subscriptions to big newspapers like the New York Times are up. But the resources of smaller news outlets could be severely limited by Trump's assault on press freedom.
My neighbor Grace came to America from Guatemala in the late 1950s when she was in her 20s. She hasn't been worried about the First Amendment being suppressed until now.  "A dictator ruled my country until I was 8," she told me, "my father was a writer.  He wrote for the opposition, the underground paper. You had to hide it. You didn't want to be seen reading it. Or you'd go to jail."
"We hid all of our books," Grace added, "the dictator's people thought reading them made us too smart – that we'd think too much. Trump isn't a dictator yet. But he's a lot like that dictator."
You might think: this won't impact me. But you'd be wrong. The Trump administration's policies and ideology are anti-LGBT. If we want news of Trump's stance toward our community to be accurately reported, we should stand up for press freedom.
Hetero or queer, Democrat or Republican, let's support the First Amendment.
Kathi Wolfe, a writer and a poet, is a regular contributor to the Blade.