Gay Obama fundraiser, ambassador launches congressional bid
Rufus Gifford seeks Massachusetts seat vacated by Rep. Niki Tsongas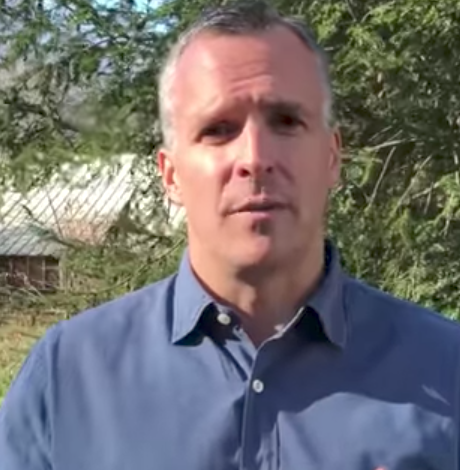 A gay Democrat who served President Obama as a fundraiser for his presidential campaigns and as U.S. ambassador to Denmark has a launched a campaign to run for Congress.
In a video message Monday, Rufus Gifford declared his bid to represent Massachusetts' 3rd congressional district in the U.S. House.
"Like so many of you, I woke up a year ago shocked and heartbroken by the election of Donald Trump," Gifford says. "As someone who worked for President Obama for 10 years, helping elect him twice and implement his policies, the idea that that profound legacy was at risk on health care, on climate, on equality, that was devastating for me."
During the second term of the Obama administration, Gifford was appointed and confirmed as U.S. ambassador to Denmark, making him one of seven openly gay ambassadors during the Obama years.
"During my time as ambassador it was my desire to get out from behind my desk, humanize our work, tear down the walls, listen, ask questions and encourage people to engage," Gifford says. "The groups of people that started to show up, people who had never thought about public service before, that was amazing to me."
Prior to his role as U.S. ambassador, Gifford worked in Los Angeles in finance for the entertainment industry. In 2008, Gifford was a California fundraiser for Obama's presidential campaign, then became finance director for the Democratic National Committee. In 2012, Gifford was finance director for Obama's second presidential campaign.
Massachusetts' 3rd congressional district is heavily Democratic. The seat will be open because six-term Rep. Niki Tsongas (D-Mass.) declared she won't seek another term next year.
But Gifford faces a crowded field in obtaining the Democratic nomination to run in the general election. Among his seven competitors in the race is State Rep. Juana Matias, Westford School committee member Terry Ryan and Troca Hotels Management CEO Abhijit Das.
Gifford is not the only out candidate in the race: Also running is 2014 candidate for Massachusetts lieutenant governor Steve Kerrigan, who's gay.
Gifford also isn't the only gay U.S. ambassador during the Obama administration who declared a bid for a congressional seat in the 2018 election. Former U.S. ambassador to the Organization for Security & Co-operation in Europe Daniel Baer launched a campaign to run for Congress in Colorado, but suspended his bid after the incumbent in the seat changed his mind and sought to run for another term.
Rooftop Pool Party postponed
Capital Pride Alliance moves official event to June 22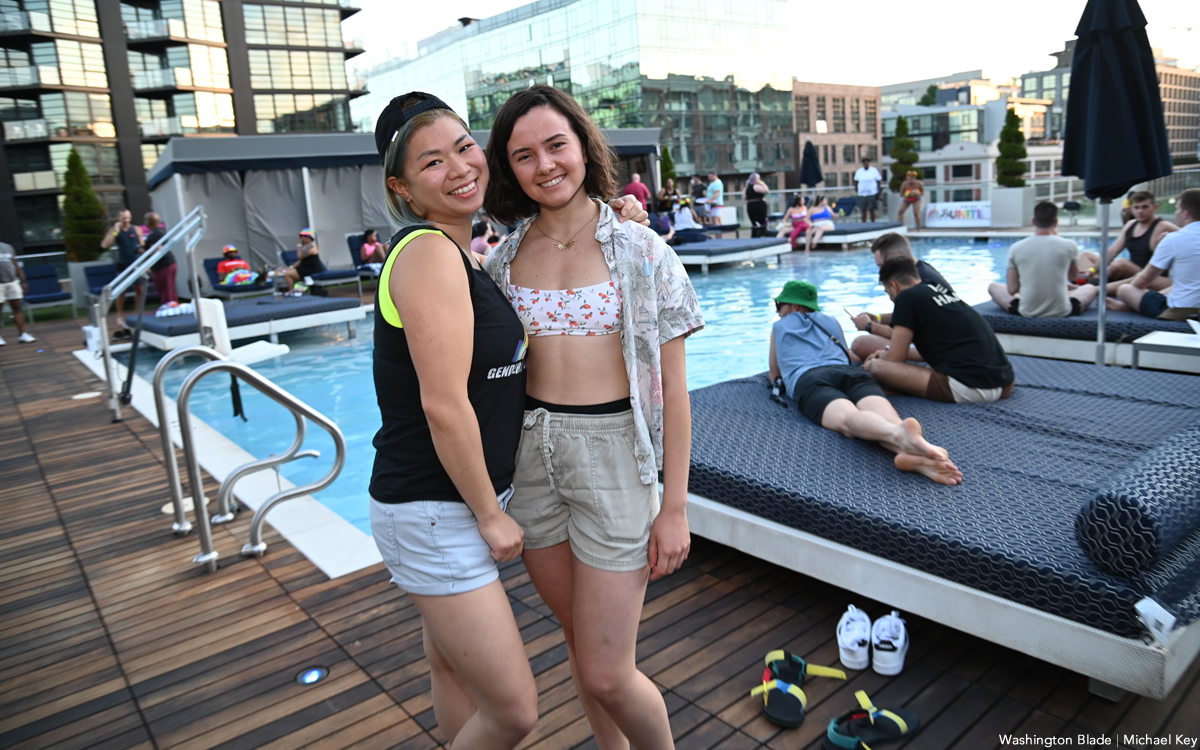 The Capital Pride Rooftop Pool Party, originally scheduled to begin at 8 p.m. tonight, has been postponed until Thursday, June 22, according to a statement released by the Capital Pride Alliance on Instagram. This action comes amid an international climate event created by the Canadian wildfire that has resulted locally in poor air quality and a haze around the region.
The Capital Pride Alliance Instagram account posted, "As with all concerns regarding health and safety issues, the Capital Pride Alliance will closely monitor the air quality situation resulting from Canadian wildfire smoke and take necessary precautions in consultation with our partners in the DC government."
"What does this mean for the pool party?" a question one private Instagram account user posed in the comment section.
"Important Update:" A representative of the Capital Pride Alliance responded through the group's official Instagram account. "Tonight's Capital Pride RoofTop Pool Party at VIDA The Yards is being postponed until Thursday, June 22 at 8:00 pm, due to the current air-quality situation resulting from the Canadian wildfires smoke. Please note that this postponement only applies to today's event."
The Capital Pride Alliance has yet to cancel or postpone any further events.
The White House earlier today rescheduled a large outdoor Pride reception planned for this evening to Saturday.
White House postpones Pride event due to wildfire smoke
Thousands expected for celebration bumped to Saturday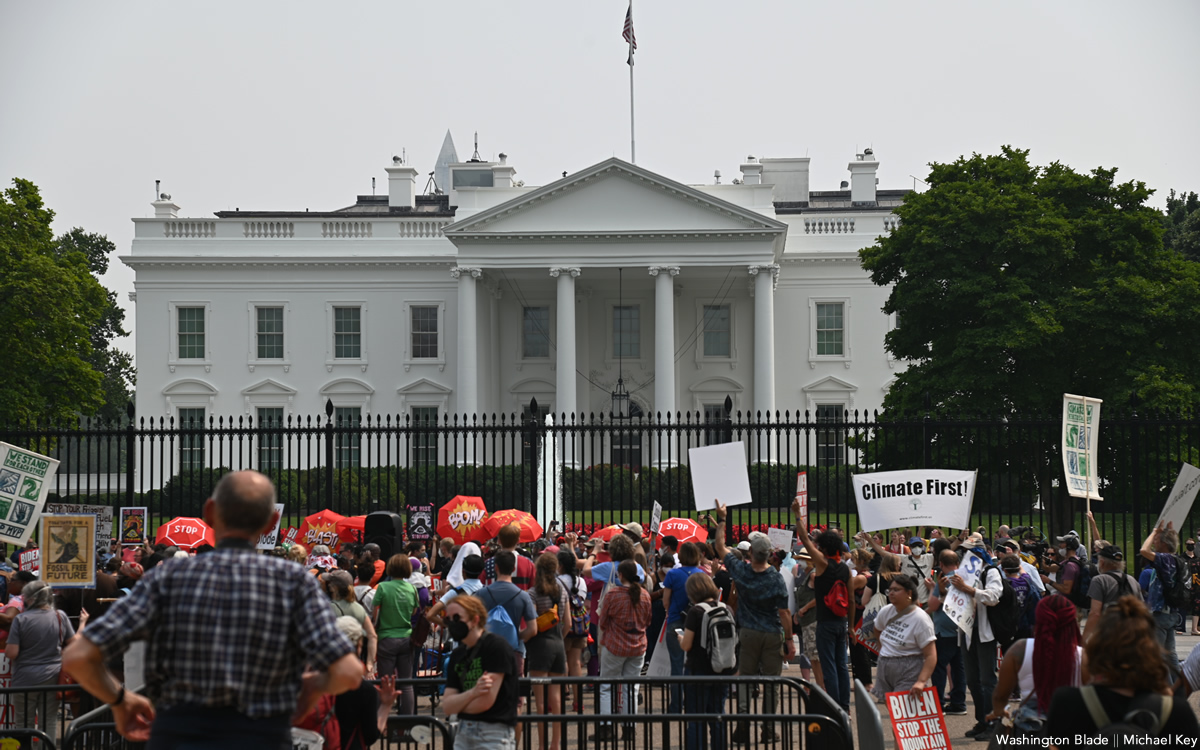 The White House announced Thursday that a Pride event scheduled for this evening has been postponed to Saturday due to the lingering Canadian wildfire smoke.
The smoke has enveloped D.C. in a dangerous haze that triggered a "purple alert" on Thursday, considered worse than a "red alert."
The event, expected to draw thousands of invited LGBTQ advocates and supporters to D.C., has been rescheduled for 1 p.m. on Saturday on the South Lawn of the White House, the same day as D.C.'s Capital Pride Parade, which kicks off at 3 p.m., and Pride on the Pier celebration, which starts at 2 p.m.
Dina Titus introduces bill to require U.S. to promote LGBTQ, intersex rights abroad
White House reconsidering aid to Uganda over Anti-Homosexuality Act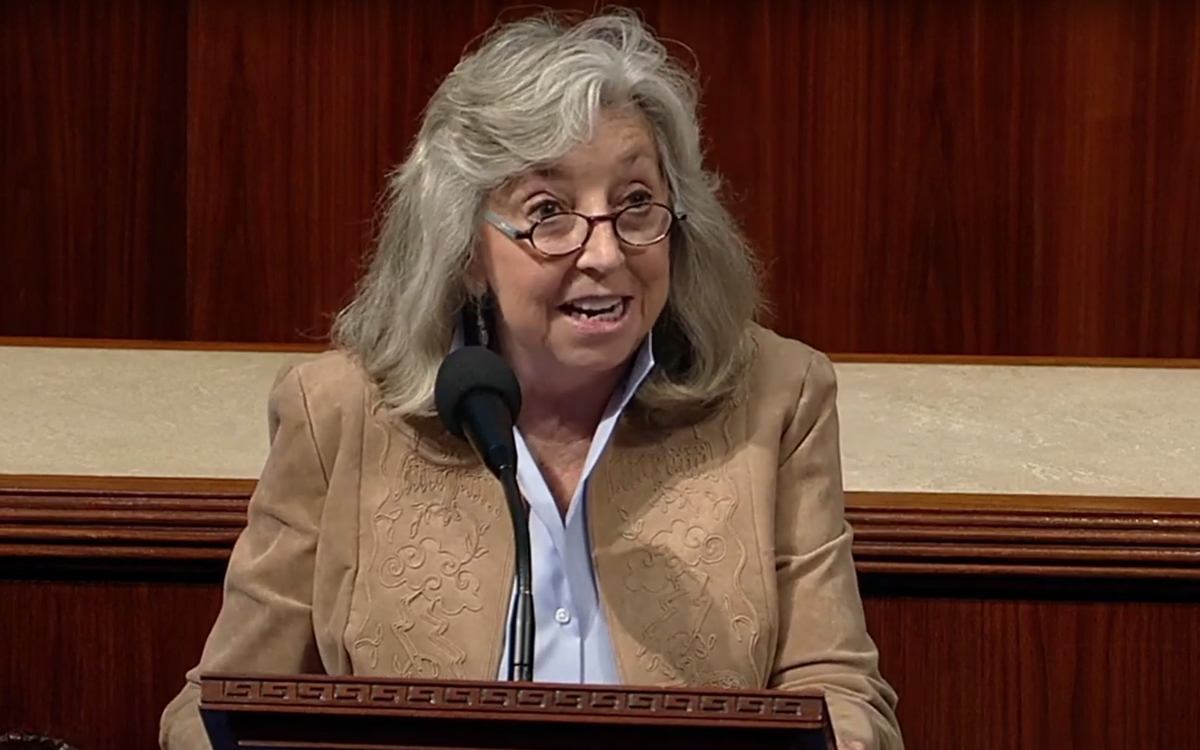 U.S. Rep. Dina Titus (D-Nev.) on Thursday introduced a bill that would require the U.S. to promote LGBTQ and intersex rights abroad through its foreign policy.
The Human Rights Campaign, the Council for Global Equality, the National Center for Transgender Equality, ORAM (Organization for Refuge, Asylum and Migration), Outright International, Rainbow Railroad and the Trevor Project are among the organizations that support the Greater Leadership Overseas for the Benefit of Equality (GLOBE) Act. U.S. Sen. Edward Markey (D-Mass.) will introduce the bill in the U.S. Senate.
Titus on Tuesday told the Washington Blade during an exclusive interview the bill, among other things, would endorse the selective use of existing sanctions to punish those responsible for murders and other human rights abuses against LGBTQ and intersex people. She also said the measure would require the State Department to allow LGBTQ and intersex people to choose their gender marker on passports and other travel documents.
"It's a way of putting into action our attempts to be a leader in the area of LGBTQ+ rights and to be a leader, not just at home, but around the world," said Titus.
President Joe Biden in 2021 signed a memorandum that committed the U.S. to promoting LGBTQ and intersex rights abroad as part of the Biden-Harris administration's overall foreign policy.
Jessica Stern has been the special U.S. envoy for the promotion of LGBTQ and intersex rights since 2021. She told the Blade in a previous interview the White House's continued support of LGBTQ and intersex rights includes marriage equality in countries where activists say such a thing is possible through legislation or the judicial process.
The State Department last year began to offer passports with an "X" gender marker. The U.S. Agency for International Development and the President's Emergency Plan for AIDS Relief has delivered millions of doses of antiretroviral drugs for Ukrainians with HIV/AIDS.
U.S. Ambassador to the U.N. Linda Thomas-Greenfield in March chaired a U.N. meeting that focused on the integration of LGBTQ and intersex rights into the U.N. Security Council's work.
Biden, along with U.S. Sen. Ted Cruz (R-Texas) others, have condemned the signing of Uganda's Anti-Homosexuality Act that contains a death penalty provision for "aggravated homosexuality." The National Security Council has said it will "evaluate" the law's implications in terms of U.S. aid to the country.
Titus is among the lawmakers who have previously introduced bills that are similar to the GLOBE Act.
She noted the Anti-Homosexuality Act when she spoke with the Blade. Titus also discussed Republican-led efforts to curtail LGBTQ rights in Florida and other states.
"It's harder, certainly, to get Republicans on board, but I'm optimistic," she said when asked if she expects any Republicans will co-sponsor his bill. "The more they hear from their constituents and the more they see the backlash to what some state legislatures are doing and the more they hear from members of their own families, I think that we may get some to join us in this."