January 30, 2019 at 3:28 pm EST | by Mariah Cooper
Kevin Hart blasted for telling Jussie Smollett to 'stand strong'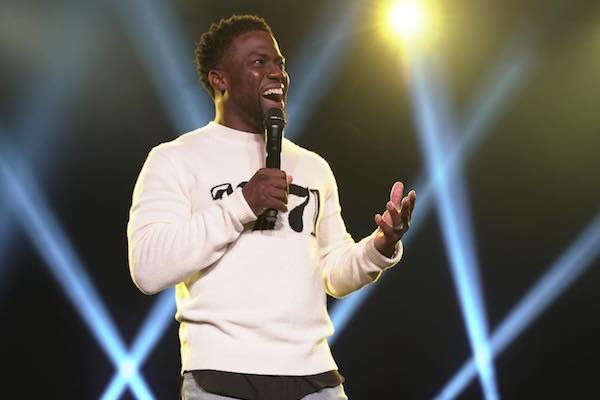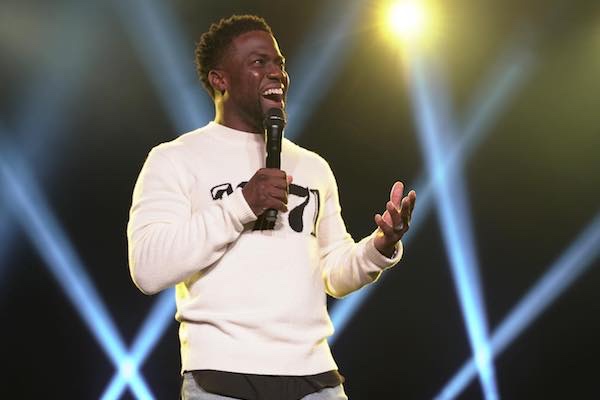 Comedian Kevin Hart sent a supportive message to "Empire" star Jussie Smollett, who was verbally and physically attacked on Tuesday in a suspected hate crime, but some people thought the message was hypocritical.
"This is unbelievably sad," Hart posted on Instagram "Why are we going backward… this is disgusting. WTF is going on [in] the world??? Why are we falling in love with hate??? God damn it people. Choose love. I repeat. Choose love. I will forever choose love and I will continue to teach my kids how to do the same. Stand strong brother."
Hart's well wishes came across as ironic for some people as Hart recently stepped down from his Oscars hosting gig after facing backlash for past homophobic jokes. In a couple of the jokes, the punchline was that he would beat his son if he was gay.
Kevin Hart not understanding why it's WRONG to say you'll beat your child for being gay but then offering condolences and confusion at Jussie's attack is our entire point about people like Kevin Hart

— . (@tinnkky) January 30, 2019
Kevin Hart yesterday: "I'm over it. I'm over it. I'm not giving no more explanation of who I am. It's not my dream to be an ally to the LGBTQ community."

Kevin Hart today: "We as people have to do better. WTF is going on in the world? Why are we falling in love with hate?" pic.twitter.com/ln9COlmIH7

— hellresidentNY (@hellresidentNY) January 30, 2019
Kevin Hart: " Yooooo what happened to Jussie is disgusting.. it makes me sad…. we need to do better"

Black Lbgtqia: pic.twitter.com/pGa0aUzr9l

— Prince Nabsico (@MatchmyfreeQ) January 30, 2019
Ellen DeGeneres also offered words of support to Smollett but her past support of Hart overshadowed her message for some people. Smollett publicly came out as gay on her show in 2015.
Four years ago, @JussieSmollett came out on my show. I'm sending him and his family so much love today. ❤️

— Ellen DeGeneres (@TheEllenShow) January 29, 2019
Given what we've seen so far, I fully expect the men who attacked Jussie Smollett to score a sit-down interview with Ellen at some point in the next few weeks. Maybe it will be a roundtable discussion with Kevin Hart.

— Saeed Jones (@theferocity) January 29, 2019
The hate crime that happened today is an attack on us all. Queer people of color need allies, queer people need allies. Kevin Hart so quiet right now. Where are the allies Ellen? Maga hat wearing people need to be checked – we gotta WAKE UP people, it's going down.

— Jonathan Van Ness (@jvn) January 30, 2019