April 14, 2019 at 6:20 pm EDT | by Alex Graham
Tips for simplifying the home buying process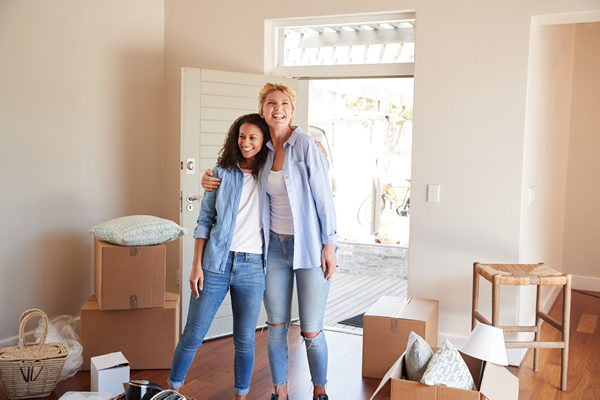 Homeownership looks different depending on the person or couple, but for most it's a way to build wealth. The New York Times Magazine ran a survey in 2017 that found that homeowners are on average 36 times wealthier than renters. It isn't hard to imagine why when you shift rent payments into a fixed mortgage payment instead. But, you don't have to immediately call your nearest Realtor or even feel guilty for not being ready to buy a home.
Before reviewing your financial situation, ask yourself — what is your three- to five-year plan and do you plan to stay where you are? Millennials, especially those of us living in Washington, D.C., tend to be more transient and willing to relocate across the country, and even the world, for better job opportunities. The home buying process involves financial investment, including closing costs, down payments, and general home maintenance, so it may not be worth going through it if you see yourself relocating.
If you decide to settle wherever you are, then it's time to get serious about how to finance a purchase. The first step is to determine how much you can afford. I recommend using an online home affordability calculator. In general, housing shouldn't be greater than 30 percent of your pretax income, but living in D.C., that isn't always possible. Once you determine an amount, you can figure out your down payment. While lenders have historically preferred 20 percent of purchase price as a down payment, this is rarely the case today, as there are many programs that can lower that figure.
As a first time homeowner, you are eligible to pull $10,000 from your IRA, penalty free. This would be taxed like regular income, so the overall cost would be more than $10,000, but if homeownership is a goal all funds should be considered.
Fannie Mae and Freddie Mac have programs that can lower down payments to three percent, as long as proper income qualifications are met. A location of a property, like one in a transitioning neighborhood, may also yield special loan programs, even at a higher income. As those Census tracts change on a regular basis it is hard to plan to use these programs until you are closer to buying a home.
Once comfortable with your finances, engaging a mortgage broker is the next step. (I work with Austin Auger of Caliber Home Loans.) This involves two key activities – pre-qualification and pre-approval. The first estimates what you qualify for based on the data you provide. This is a quick process with little commitment. If you live in a competitive market like D.C., pre-approval is a better option. While it requires a hard credit check and more intensive financial scrutiny, this may be an advantage when competing against other bidders. It also gives you the comfort of knowing a firm budget figure.
Finally, once you've purchased your property, make sure you monitor your local tax authority to ensure key tax breaks. The homestead deduction is a tax break for primary homes that may take time to process. If you live in D.C., be wary that if you purchase a home in the fourth quarter, you have little recourse to challenging the proposed value of your home for the next year. That means if D.C. deems your house worth more than you paid, then you have to pay total property tax on that higher value.
The home buying process may seem daunting, but having the right team and plan in place will make it easier and a more exciting time in your life.
Information contained herein is for informational purposes only and should not be considered investment advice or recommendations. Advice may only be provided after entering into an advisory agreement with an advisor.
Alex Graham is a principal at Graham Capital Wealth Management, a registered Investment Advisor located on K Street. Reach him at 202-780-7726 Alex.Graham@grahamcapitalwealth.com.