March 2, 2020 at 9:24 am EST | by Peter Rosenstein
Biden wins South Carolina and lives another day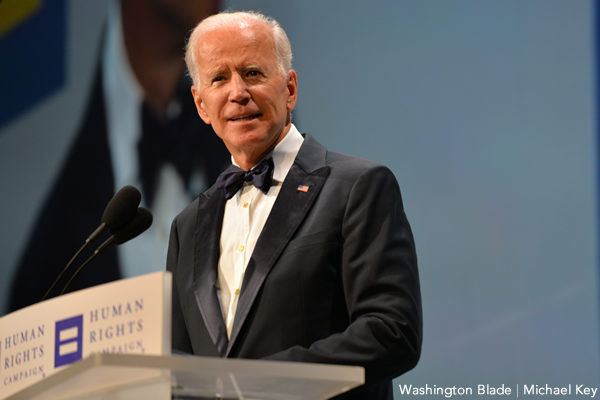 With his huge win in South Carolina Joe Biden has resuscitated his campaign and gets to live another day, or at least for Super Tuesday. After Super Tuesday there will be only two white old men with a realistic shot at the Democratic nomination. The only question is whether it will be Biden or Bloomberg who joins Bernie Sanders as the second one. Accuse me of ageism if you like but I am their age and I am old. One of them has a hard time remembering facts, one has work to do apologizing to the African-American community and women, and the other had a recent heart attack, won't release his medical records and has little to show for 30 years in Congress. They will fight for the chance to oppose the old white man now in the White House. What exactly this says about the state of politics in our country I am not sure, but it's not great.
So whoever is the eventual nominee the debate will move to who should be the vice presidential candidate. We know who Trump's vice president is; another white guy who is ultra-conservative and a homophobe. Mike Pence often stands next to the president with the adoring eyes usually only associated with a wife. In this case Pence's eyes are more adoring than Trump's actual wife. Melania only got that adoring look in her eyes in a recent picture of her meeting Prime Minister Justin Trudeau of Canada.
So what must Democrats do to move us forward? We must convince ourselves one of these old men will be able to beat Trump if they can excite at least some part of the Democratic base. In my opinion doing that will require choosing a woman of color as the Vice Presidential candidate. Because of their advanced age it is even more important than usual for the candidate they choose to be ready to step into the presidency at any moment. It is especially true if Sanders is the nominee. According to a recent column in Slate "his remaining expected life span dropped from around 10 to five years after his heart attack. But his one-year risk is low, meaning his chance of surviving the campaign is good." There is a joke going around we will know who his choice is if we find any potential VP candidates attending a CPR refresher course.
The question we as Democrats must ask ourselves is who will be the most help for our down-ballot candidates. From school board to United States Senate these candidates will be tagged with our nominee in 2020. Despite what the Bernie bros think and what so many other Sanders supporters like to claim the nation is not moving left. The Democratic Party has moved left in recent years, particularly Democratic primary voters, but the reality is the country has remained center-right according to a 2019 Gallup poll. Then there is the question of the people the eventual nominee will populate their government with. We know that Trump has the biggest collection in history of unqualified people in his administration. We can't afford four more years of that.
It is time for Biden, Bloomberg and Sanders to give people some idea of the kind of people they will ask to serve in their cabinet. Let's hear some names for who they think would make a great Secretary of State, Secretary of Defense, and the Director of National Intelligence. Clearly the Trump choice of Richard Grenell for DNI is like a sick joke and puts the nation in danger. How about hearing from them some names they would consider for the Supreme Court? Then they should let us know who they will appoint as head of the Democratic National Committee. My fear is Bernie would appoint someone like Nina Turner, current head of his group 'Our Revolution' who would like to abolish it.
To stop Sanders we can only hope Warren comes close or wins Massachusetts and Klobuchar does the same in Minnesota on Super Tuesday. Now that Tom Steyer has dropped out hopefully either Biden or Bloomberg or both will get at least 15% in California to hold down the delegates Sanders will get from that state. The rest of the candidates who have no chance of winning a state should be dropping out now, as Pete Buttigieg did on Sunday night. Then after Super Tuesday when it will be clear neither Warren nor Klobuchar has a chance they should drop out. We will be left with determining whether it is Bloomberg, who will have appeared on his first ballots, or Biden who stays in to fight Sanders for the nomination.
Peter Rosenstein is longtime LGBTQ rights and Democratic Party activist.