March 27, 2020 at 2:14 pm EDT | by Joseph Hudson
Housing in the time of COVID-19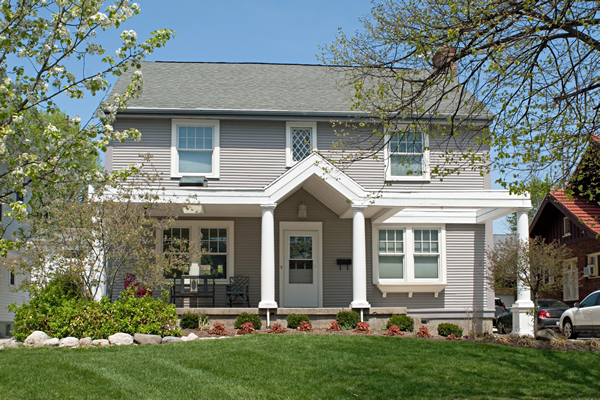 There are lots of questions out there now for buyers AND sellers or people who were thinking about getting into the market and are now wondering if that's a good idea. There are also lots of buyers wondering what happened to a good chunk of their investments in the last month, and lots of sellers wondering "Is anyone going to buy my house this year?" Simultaneously we have the following happening:
Low interest rates. Some of the lowest we have seen.
A huge stock market crash. One of the largest in the shortest amount of time in our lifetimes. Then a large rally.
Reduced ability to leave our homes, go to open houses, look at houses, fear of looking at a house that is inhabited, and fear of the unknown.
The spring market – traditionally the busiest time of year for real estate as the days grow longer, and the weather gets better – more buyers AND more sellers.
Basically, to paraphrase FDR who helped us through another tough time in our nation's history, is "The only thing we have to fear, is fear itself." Not to minimize the real risks of the economy crashing, not following the advice of the epidemiologists and public health professionals around us, and all the domino effects that are potentially going to happen. Our mental health is also at stake here too. Isolating ourselves to prevent spread of the coronavirus is hard! Many of my friends and colleagues are in some ways relishing some of the down time, but also missing their friends, missing being able to sit on patios and rooftops and go out for dinners. This week I watched an Instagram post by Ellen DeGeneres where she calls Michelle Obama, and they mention that one of the (few) positives going on is that people are getting back in touch with themselves and their loved ones. We all aren't rushing from one event to another.
What can we do in these times? Well, if you are a buyer, you are positioned like at no other time in history to have a virtual tour, a Facetime or video sent to you of the property you are considering. We have the technology now that makes showings easily and quickly coordinated. Most of the documents can be e-signed. If you are a seller, the same applies; we can take videos of your home, the yard, the views, the walk-in closets, the countertops, the two-car garage, the HOA amenities, the new carpet. We can transmit SO MUCH information about your home. "A picture is worth a thousand words."
We also have new language provided to the Realtors and the title companies and lenders involved from the various Realtor associations in the area that state there are protections for both the buyer and seller if one party gets the coronavirus or can't leave their house to perform settlement. Delays can be agreed upon or voiding the contract is possible. There is now language that basically states that the contracts being written today address the possibility that a transaction could be affected by the coronavirus at no fault to either party involved in the transaction.
Title companies are also exploring their options to e-notarize documents as legally allowed, and to have minimal crowds gathering for settlement. They are pledging to sanitize meeting spaces and let people keep the pen they used. As always, industries adapt to the environments they are in, and we are once again in an adaptation moment. Best of luck to you all, and please stay healthy and well.
Joseph Hudson is a Realtor with The Rutstein Group of Compass. Reach him at 703-587-0597 or Joseph@dcrealestate.com