In memoriam
A look back at the LGBTQ voices we lost in 2020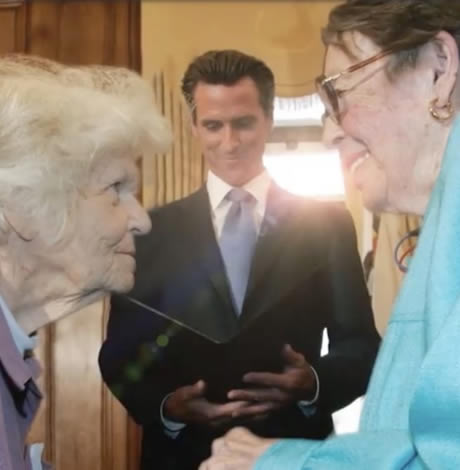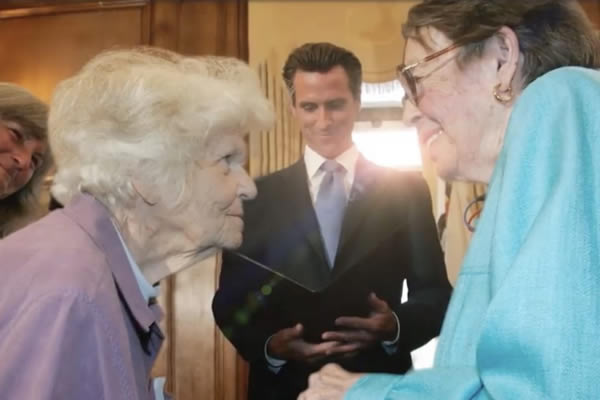 Ed Flipowski, a public relations executive whose work with Gucci and other companies influenced the fashion industry, died on Jan. 10 at 58 from complications from surgery at his Manhattan home.
Michel Georges Alfred Catty, known as Michou, who ran a celebrated drag cabaret for decades died at 88 from a pulmonary embolism on Jan. 26 in a hospital in Saint-Mandé, a suburb of Paris.
Deborah A. Batts, the first openly LGBTQ federal court judge, died on Feb. 3 at her New York City home at 72 from knee replacement surgery complications.
Terry DeCarlo, an LGBTQ activist who was director of the Center, an LGBTQ advocacy group, died at age 57 from face and neck cancer in a Hollywood, Fla. hospital. He became nationally known as a Florida LGBTQ community spokesperson after the 2016 massacre at the Pulse nightclub in Orlando, Fla.
Johni Cerny, the chief genealogist for the PBS series "Finding Your Roots," died on Feb. 19 in Lehi, Utah at age 76 from coronary heart disease and congestive heart failure.
Gerald S. Krone, a founder of the Negro Ensemble Company, died on Feb. 20 at age 86 at his Philadelphia home from Parkinson's disease.
Mart Crowley, whose groundbreaking 1968 play "The Boys in the Band" told the story of gay characters who talked honestly about their lives, died on Feb. 7 at age 84 in Manhattan from heart surgery complications.
Charles Wuorinen, a Pulitzer Prize-winning composer who wrote the groundbreaking opera "Brokeback Mountain," died on March 11 at age 81 from complications from a fall in Manhattan.
Terrence McNally, the four-time Tony Award-winning playwright died on March 24 at 81 at Sarasota Memorial Hospital in Sarasota, Fla. From complications of the coronavirus. His half century of work includes "Master Class" and "Love! Valour! Compassion!."
Tomie dePaola, children's book author and illustrator died on March 30 at 85 in Lebanon, N.H. from complications from surgery that he had after a fall. "Strega Nona" is his best-known work.
Tarlach MacNiallais, a New York City LGBTQ and disability rights advocate, died on April 1 at 57 from coronavirus complications.
Thomas L. Miller, producer of "Happy Days," "Full House" and other popular TV shows died on April 5 in Salisbury, Conn. at 79 from heart disease.
Phyllis Lyon, pioneering lesbian activist and marriage equality advocate, died at age 95 on April 9 at her San Francisco home. Lyon and her partner of many decades Del Martin, along with three other lesbian couples founded the Daughters of Bilitis, one of the first United States lesbian political groups. In 2008, Lyon and Matin were the first California couple to legally marry.
Robert (Robby) Browne, real estate mogul and philanthropist died at age 72 on April 11 at his New York City apartment from multiple myeloma and the coronavirus. He socialized with Hillary Clinton, Martina Navratilova, and other celebs.
James Weaver, a Smithsonian curator, died on April 16 from the coronavirus in Rochester, N.Y. at age 82. He helped to bring American musical theater, jazz, hip-hop, folk music and early electric guitars to the Museum of American History, the Washington Post reported.
Iris Love, an archaeologist, art historian, champion dog breeder and gossip columnist Liz Smith's partner, died at age 86 on April 17 from the coronavirus at New York/Presbyterian/Weill Cornell Medical Center in Manhattan.
Kenneth Lewes, the psychologist whose groundbreaking book "Psychoanalysis and Male Homosexuality" challenged the view that being gay was a mental illness, died on April 17 at age 76 at a Manhattan hospital from the coronavirus.
David Carter, Stonewall historian and author, died on May 1 at age 67 from a heart attack at his New York City apartment.
Thomas Sokolowski, an early organizer of the art world's response to the AIDS crisis died on May 6 at age 70 from cardiac arrest following emergency surgery for a subdural hematoma in New Brunswick, N.J.
Roy Horn of the legendary illusionist team Siegfried & Roy died on May 8 at age 75 from complications from COVID-19 in Las Vegas. The famed act entertained millions from Japan to New York City.
Little Richard, the flamboyantly queer, groundbreaking, early rock 'n roll star, known for such hits as "Slippin' and Slidin'" and "Lucille," died on May 9 at age 87 in Tullahoma, Tenn. from bone cancer.
Aimee Stephens, the plaintiff in the landmark R.G &G.R. Harris Funeral Homes Inc. V. Equal Employment Opportunity Commission Supreme Court case, died on May 12 at age 59 at her Redford, Mich. home from kidney failure. The Court ruled that LGBTQ people are protected from employment discrimination based on sexual orientation and gender identity.
Stacey Milbern, a queer disability rights activist, died on May 19 at age 33 from complications from surgery at a Stanford, Calif. hospital. "Oftentimes, disabled people have the solutions that society needs," she told public radio station KQED.
The iconic Larry Kramer, playwright, author, film producer, and a founder of Gay Men's Health Crisis and ACT UP died of pneumonia at age 84 on May 27.
Ron Simmons, executive director of Us Helping Us People Into Living, a Washington, D.C. AIDS service group died on May 28 at George Washington University Hospital from prostate cancer at age 79. Before serving with the AIDS organization, he was an assistant professor at Howard University's School of Communications.
Roberto Faraone Mennella, renowned jewelry designer and inventor of the "Stella," the iconic earring, died on June 4 in Torre del Greco near Naples, Italy from cancer at age 48.
Paul Fortune, the interior designer known as "the designer to the stars," died on June 15 from cardiac arrest in Ojai, Calif. at age 69. Sofia Coppola and Marc Jacobs were among his clients.
Angela Madsen, a gold-medal-winning Paralympian Rower died on July 21 at age 40 while trying to row on the Pacific Ocean by herself from California to Hawaii. She wanted to be the first openly queer athlete with paraplegia to make this journey, The New York Times reported.
Kansai Yamanoto, the flamboyant designer who designed the look of David Bowie's alter ego Ziggy Stardust, as well as looks for Elton John and Stevie Wonder, died on July 21 in a Tokyo hospital at age 76 from leukemia.
Lady Red Couture, a comedian singer and co-host of the LGBTQ talk show "Hey, Qween!," died on July 25 at age 43 from complications of cyclic vomiting syndrome in Los Angeles.
Eric Bentley, the renowned theater critic, scholar, author and playwright died at age 103 on at his Manhattan home on Aug. 5.
Chi Chi DeVayne, the beloved "RuPaul's Drag Race' contestant died on Aug. 20 at a Shreveport, La. hospital from scleroderma.
Randall Kenan, an award-winning gay Southern, Black writer of fiction infused with magical realism, died on Aug. 28 at age 57 at his Hillsborough, N.C. home.
Tony Tanner, who directed "Joseph and the Amazing Technicolor Dreamcoat" on Broadway died on Sept. 8 at age 88 at his Los Angeles home.
Henry van Ameringen, a philanthropist and early, openly gay, donor to LGBTQ and AIDS organizations, died on Sept. 9 at age 88 at his Manhattan home.
Soraya Santiago Solla, trailblazing trans activist, died on Sept. 22 at her home in Carolina, Puerto Rico at age 72 from cancer and respiratory failure.
Virginia Ramey Mollenkott, lesbian theologian died on Sept. 25 at her Pompton Plains, N.J. home at 88 from respiratory failure and pneumonia.
Monica Roberts, trans advocate, journalist who wrote the blog TransGrief, died on Oct. 5 at age 58 at her Houston home.
Frederick Weston, an "outsider" artist acclaimed for his collages of male bodies and Black queerness, died on Oct. 21 at 73 in his Manhattan apartment.
David Easton, architect and interior designer for aristocrats died on Oct. 29 at 83 at his Tulsa, Okla. home from complications of dementia.
Leonard Kamsler, an award-winning golf photographer died on Nov. 18 from organ failure at 85 in Bethel, N.Y.
Jan Morris, the acclaimed British travel writer and historian who wrote about her life as a transwoman, died on Nov. 20 died at 94 in a hospital near where she lived in Wales.
Deb Price, the first nationally syndicated columnist on gay life, died at 62 of an autoimmune lung disease on Nov. 20 at a hospital in Hong Kong.
Pat Patterson, an out gay wrestling star, at 79 on Dec. 2 from liver failure at a Miami Beach hospital.
Anthony Veasna So, an acclaimed writer died from unknown causes at 28 on Dec. 8 at his San Francisco home. "Afterparties," his debut book will be published by Ecco in August.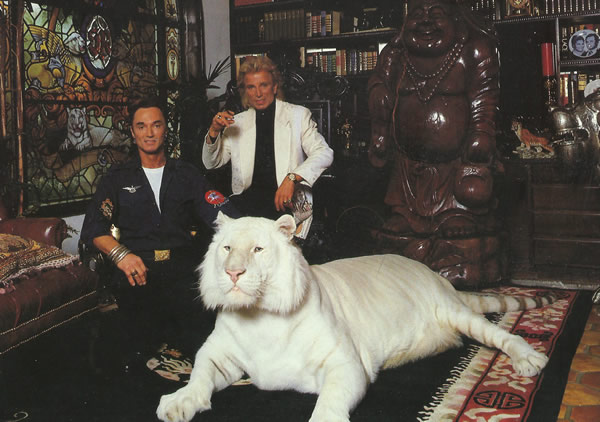 Final season of 'Pose' is must-see TV that matters
Groundbreaking FX drama has left its mark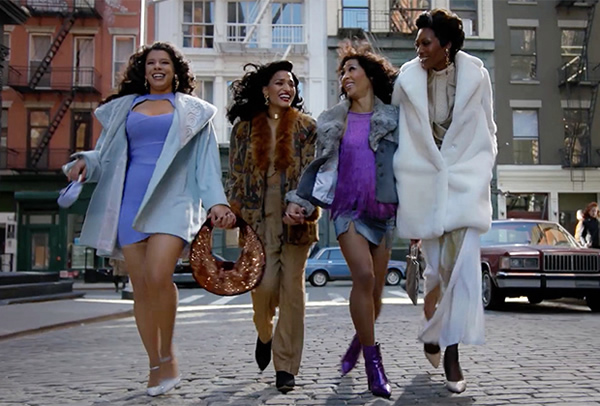 When the COVID pandemic hit in the early months of 2020, there were certainly more pressing and essential worries for us to grapple with than how it would impact the next season of a TV show. Yet it's a testament to the power of "Pose" that many among its legion of fans were at least as concerned about the show's disruption as they were about the possibility of running out of toilet paper.
The powerhouse FX drama — which spotlights the legends, icons and ferocious house mothers of New York's underground ball culture in the late 1980s — had already made history. Not only did it feature the largest cast of transgender actors in regular roles, it boasted the largest recurring cast of LGBTQ actors ever included in a scripted series. In its first two seasons, the show racked up accolades and honors (including a Primetime Emmy for Billy Porter as Outstanding Lead Actor in a Drama Series) while breaking new ground for the inclusion and representation of queer people — and especially transgender people of color — in television, both in front of the camera, and behind it. With the end of its second season in August 2019, fans were hungry for a third — but thanks to COVID, its future was suddenly in question.
So, when word came that the show's third season would have its debut on May 2, it was the best news since finding out the vaccines were finally going to start rolling out. But it was bittersweet: Along with confirmation of the series' imminent return came the sad revelation that the new season would also be the last. "Pose" would be coming to an end with a final, seven-episode arc.
As any viewer of show can attest, there were a lot of threads left hanging when last we saw its characters. That means there's a lot of ground to cover in these last chapters in order to give everyone — characters and audience alike — the closure they deserve.
The show's official synopsis goes like this: It's now 1994 and ballroom feels like a distant memory for Blanca, who struggles to balance being a mother with being a present partner to her new love, as well as her latest role as a nurse's aide. Meanwhile, as AIDS becomes the leading cause of death for Americans ages 25 to 44, Pray Tell contends with unexpected health burdens. Meanwhile, a vicious new upstart house is emerging in the ballroom world, and the members of the House of Evangelista are forced to contend their legacy.
Obviously, there are a lot of details left hidden in that broad overview, and fans are undoubtedly full of questions about what they can expect to see.
Fortunately, the bulk of the show's main cast convened on Zoom last week (along with show co-creator and Executive Producer Steven Canals and Executive Producer Janet Mock) for a press conference to discuss their "Pose" experience, and while they didn't exactly give away any spoilers, they definitely dropped some tantalizing hints about what's in store for audiences in the farewell season.
In truth, most of the discussion was dominated by reminiscences and expressions of mutual appreciation, sure signs that the feeling of family we see onscreen is something that has taken hold off screen, as well. But in between the affectionate banter, the cast and creatives addressed several questions that might be most on viewers' minds.
Perhaps the most pressing of these — why, after only three seasons, is the critic-and-audience-acclaimed show calling it quits? — was taken on by Canals, who explained:
"I always knew what the beginning and what the end of the narrative would be. And when Ryan Murphy and I first met in September of 2016, we felt really strongly that that particular narrative made sense. And so, while we certainly could have continued to create narrative around these characters and in this world, and we certainly had a conversation in the writers' room about it … I think we all agreed that it just made sense for us to 'land the plane,' if you will, comfortably — as opposed to continuing to give an audience story that just simply didn't have any real core intention or a real thrust towards specificity."
Also of interest was the obvious subject of how the parallels between the current pandemic and the AIDS crisis that looms over the show's narrative might be reflected in the new episodes. While he didn't hint at any direct connections in "Pose," Porter used the subject to underscore a theme that has always been one of the show's most important elements:
"I think the parallels are quite profound. I know that as a Black gay man who lived through the AIDS crisis, I have been dealing with a lot of PTSD during this COVID time. It's very reminiscent of what it was like then. The best news about that is that I survived. We got through it, and there is another side to it. We can get to the other side.
"I feel like that's what 'Pose' really accomplishes this season, reminding the public that it's when we come together and when we lead with love [that] we get to the other side."
Mock elaborated on the theme of resilience by discussing the importance of showing the strength of House mothers like Blanca and Electra (Dominique Jackson), who hold together — and lift up — their entire community:
"It's that matriarchal power and lineage that I think the ballroom is, and what trans women are to one another, that then feeds everyone else and enables them to shine and have all the things that they want in the world. For me, it is [about] that celebration […] of Black trans women — that they've created this space, that they brought everyone else in with them, and that, at the end of the day, they are often the ones most often forgotten.
"I think with this season, I want everyone across the industry, the audience, to realize that. I think it's essential, and it's important."
Mock also talked about the way "Pose" focuses on the small, day-to-day lives of its characters as much as it does the larger-than-life splendor of the ballroom culture in which they participate:
"We wanted to ensure that we show the everyday, mundane moments, as well as the great, grand celebrations. The ballroom is are presentation of what it means to congregate and share testimony and to love on each other, and our show is a celebration of the everyday intimacies. So, for us, while we were plotting these big, grand moments […] we wanted to bring in traditions — weddings, matrimony, all this stuff — that our characters get to engage in. We wanted to be a part of the tradition of that, and all the moments that a family shares together. We wanted to make sure that all of those things were celebrated in this."
When discussion turned to the unprecedented level of support and collaborative inclusion with which the show's queer cast were bestowed by Ryan Murphy and the rest of the creative staff — from the presence of trans women like Mock and Co-producer Our Lady J in the writers' room to the extensive reliance on the insights and talents of real-life members of the ballroom community — Jackson was quick to add that besides giving the show its ferocious authenticity, it gave her an increased recognition of her own worth:
"I will never, ever, ever walk into a space thinking that I need to impress them […] I will never walk into a space being fearful of my identity stopping me from anything. Because of this journey, when I walk into spaces now, my identity is not because I'm an abomination. My identity is a plus. My identity is my value. So, when I walk into spaces now,they need to impress me. You can be the biggest Hollywood director, producer, whatever, but you're not going to take my story or relay stories that are reflective of my life or my existence and make them into anything you want, because of 'Pose,' because of Ryan, because of Steven, because of Janet and Brad [co-creator/executive producer Falchuk), because of Our Lady J, because of my cast members.
"I will never walk into spaces or live a life or an existence thinking that I need to impress anyone."
Porter concurred, adding:
"There was never, ever a space in my brain to dream what'Pose' is, what Pray Tell is. I spent the first 25-plusyears of my career trying to fit into a masculinity construct that society placed on us so I could eat.'Pose,' and Pray Tell in particular, really taught me to dream the impossible […] the idea that the little, Black church sissy from Pittsburgh is now in a position of power in Hollywood in a way that never existed before. You can damn sure believe that I will be wielding that power and there will be a difference and a change in how things go from here on out."
If the cast members themselves have found themselves feeling more empowered thanks to "Pose," so too have the millions of LGBTQ people — and allies — who have tuned into it since its premiere in 2018. The show is one of those rare entries into the cultural lexicon that simply allows its queer and trans people to live authentic lives, giving long-withheld representation to countless viewers who were able to see themselves reflected back from the screen for perhaps the very first time. It's that powerful sense of validation provided by "Pose" that keeps it standing tall in an entertainment market now providing so much LGBTQ inclusion that it's becoming dangerously easy to take it for granted.
Whatever moments of heartbreak, joy, and celebration "Pose" brings us as it plays out its final act — and there are sure to be many — we can all be sure it will leave us with a message expressed through an oft-heard line of dialogue that Mock says she found herself writing "over and over again" during the series' run:
"You are everything, and you deserve everything this world has to offer." It's that nurturing sentiment the "Pose" has been instilling in us from the beginning, like a mother to us all.
And that's why so many of us can't wait until the first two episodes of its final season air at 10 p.m. (both Eastern and Pacific), Sunday, May 2, on FX.
At 75, John Waters has no plans to retire
'I'd go nuts if I didn't work'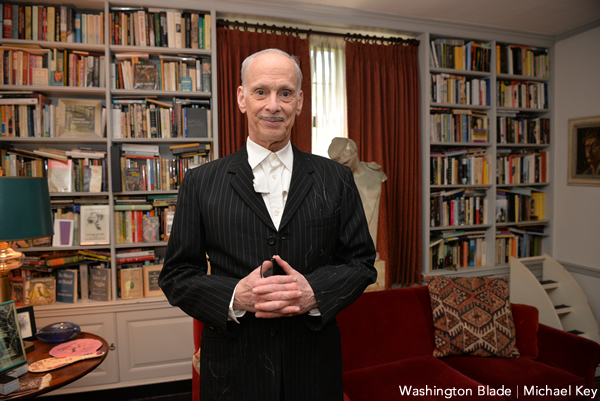 When writer and filmmaker John Waters turned 70 five years ago, he said he took six friends on a first-class trip to Paris for his birthday and "we had the best time."
This year, for his 75th birthday on April 22, he was going to take his friends to Rome but the COVID-19 pandemic got in the way and they couldn't all travel.
Instead, a friend is having a small dinner party for him in New York City, and he's going with a friend. "Everybody has had their shots, and that's what I'm going to do…It will be low-key this year."
The older he gets, he said, the less he cares about making a big fuss out of every birthday anyway.
"What difference does it make? Old means old. It doesn't matter which one."
Though he's taking some time to celebrate his 75th birthday, Waters has no plans to retire.
"No, God no," he said last weekend while on a Zoom call with fans from London. "I jump out of bed every morning. It hurts to jump out of bed. I have aches and pains. But no, I'd go nuts if I didn't work."
That's probably just as well because he has a lot going on. Between shooting episodes of "Law and Order: Special Victims Unit" and "The Marvelous Mrs. Maisel," getting ready for film festivals in several cities, planning a guided tour in Provincetown, and preparing for an exhibit of his private art collection at the Baltimore Museum of Art, he's staying busy.
The ultimate multitasker, he didn't even stop working when he went for a COVID vaccination recently.
"I signed an autograph when I was getting the shot," he said. "Well, not at the moment, but right before."
In a Zoom session organized by London's Viktor Wynd Museum of Curiosities — an early birthday present of sorts because it drew fans from at least three continents — Waters announced that he just last week finished the book he's been writing for the past three years, "LIARMOUTH," a novel about a woman who steals luggage at the airport. It's due out next year from Farrar, Straus and Giroux.
He also expressed optimism that some events that had to be cancelled in 2020 because of the pandemic will be back in 2021, including his Camp John Waters "sleepaway" weekend for superfans in Kent, Conn., and a new, renamed iteration of the Burger Boogaloo punk rock music festival that he hosts in Oakland, Calif.
There's even a chance he'll make another movie. Waters told his fans there's still interest in "Fruitcake," the children's Christmas film that he's been trying for years to make. "There is new possibility," he teased. "That's all I'll say. I'm not going to jinx it."
He's waiting to hear about the several dozen spoken-word shows he performs around the country every year between Thanksgiving and Christmas. "I think a lot of those decisions are going to happen in September."
Most of all, he said, he's just eager to make in-person appearances after a year in lockdown. Some of his engagements that were cancelled due to COVID have been rescheduled for the coming year, including appearances in New York, California, and Pennsylvania, and he's adding others.
"I'm dying to get back on the road," he said last weekend. "I'm still amazed that 20-something-year-old kids know who I am. I want to see what they look like."
He's wondering whether Meet-N-Greets – the sessions where he signs autographs and poses for photos with fans after a performance – will be possible in a post-pandemic world.
"Even before this, when I did the Christmas tour, I had Meet-N-Greets for usually 50 people" after a show, he said. "I'd always get sick because you have to hug everybody and then get on an airplane the next day. So I think Meet-N-Greets might never come back. I don't know how they're ever going to do that safely."
On a personal basis, too, he's yearning to get out and travel more.
"I want to go to a movie theater. I want to go to a concert," he said. "I want to be able to have even a dull day out with other people."
This year's Oscars might be historic — but does anyone care?
Diverse nominees lacking LGBTQ representation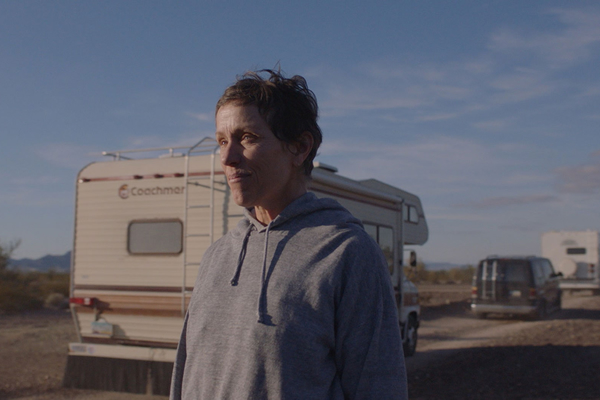 It's Oscar weekend. Are you excited?
Unless you're actually one of the nominees, odds are pretty good that you're not – but the Academy of Motion Picture Arts and Sciences, which is geared up to present its prestigious annual film awards for the 93rd time on Sunday night, really, really wants you to be. Why else, a week ahead of the Big Night, would they roll out the show's producers for a press conference to drop hints that the upcoming broadcast would "look like a movie" and incorporate satellite hookups from "multiple locations?" It was a clear bid to drum up excitement.
More details came Monday, when a letter from that same trio – producer Steven Soderbergh (himself an Oscar winner for directing "Traffic" in 2000) and co-producers Jesse Collins and Stacey Sher – went out to the nominees. As it turns out, the ceremony will be held at LA's historic Union Station (site of Saturday's press conference), which will be treated "as an active movie set" in terms of COVID-related safety protocols, with "additional elements" of the show being incorporated live from Hollywood's Dolby Theatre via satellite hook-up.
More interestingly, the letter revealed, "The first—and most obvious—point we want to get across with this year's show is STORIES MATTER." In keeping with that theme, nominees are requested to submit to a brief interview to "tell the story of your path to April 25," as part of an effort to "highlight the connections between all of us who work in the movies and show that the process is uniquely intimate, collaborative, and fun." The emphasis on "story" was further reflected by instructions about messaging in the speeches ("If you're thanking someone, say their name, not their title… make it PERSONAL") and a dress code described as "a fusion of Inspirational and Aspirational." Whatever Soderbergh and crew have planned for the show, their letter leaves little doubt they intend to tightly manage the narrative it presents.
That's not surprising, of course; Hollywood is in the business of creating narratives, and the one it takes most seriously is the one it creates about itself. Nevertheless, it's particularly telling that the story it is working so hard to tell seems designed to brush its problem with inclusion comfortably into the background.
This year, the organization might well feel that when it comes to diversity, the nominations speak for themselves. For a year in which tremendous social upheaval has brought Black experience in America to the forefront of the public conversation, the Oscars have chosen an impressive number of Black-led films and Black artists among an overall slate that offers the most diverse lineup of nominees in its history. Women are also represented, thanks to the inclusion of Emerald Fennell's "Promising Young Woman" among the Best Picture contenders and the first-ever two nominations for women – Fennell and Chloé Zhao ("Nomadland") – as Best Director. Additionally, Zhao, who is Chinese, is the first woman of color ever nominated in that category, Steven Yuen ("Minari") became the first Asian-American to receive a Best Actor nod, and in the same category, Riz Ahmed ("The Sound of Metal") became the first person of Pakistani descent to be nominated in any acting category.
In the midst of all this inclusion, however, the LGBTQ community – traditionally a stronghold for some of Oscar's most ardent fans – has this year been largely left empty-handed, once again. Besides two Best Actress nods for women playing bisexual characters (Viola Davis and Andra Day, for "Ma Rainey's Black Bottom" and "The United States vs. Billie Holiday," respectively), there are no major nominations for films with significant LGBTQ content – though it's worth noting that the aforementioned "Young Woman" features trans actress Laverne Cox in a prominent supporting role. While it's not a problem for us to stand on the sidelines and cheer for the victories achieved by representatives of other marginalized communities, it's becoming harder to ignore the nagging feeling that our willingness to forgive an institution that continues to disappoint and diminish us is really something akin to Stockholm Syndrome.
In any case, this year's Academy Awards have the potential for making history. Nine of the 20 acting nominees are people of color, and at least two of them are considered frontrunners in their categories. Zhao could become the first woman of Asian descent to win the Best Director prize. And while the potential for those wins lends a kind of excitement to the proceedings, an inescapable feeling of "too little, too late" – coupled with a pandemic-induced awareness of the relative unimportance of awards like these in the greater scheme of things – makes it more difficult than ever, perhaps, to care.
With that in mind, here are the currently leading "official" predictions for the winners in the top six categories, based on a combination of Oscar history, industry buzz, review consensus, and plain old-fashioned gut instinct:
BEST PICTURE: "Nomadland" and "The Trial of the Chicago 7" are considered the front-runners, thanks to previous wins in the equivalent category at the Golden Globes and the Screen Actors' Guild Awards, respectively. "Nomadland" is favored to win.
BEST DIRECTOR: Chloé Zhao, who has taken the directing prize at both the Globes and the BAFTAs, seems a sure bet for "Nomadland."
BEST ACTOR: Chadwick Boseman, whose death in 2020 after a secret battle with colon cancer devastated fans and co-workers alike, would seem the inevitable winner for his performance in "Ma Rainey's Black Bottom" even without his already-racked-up wins at the Globes, Critics' Choice, and SAG Awards. If he takes it – and it's almost certain he will – it would make him only the second Best Actor winner to be awarded the prize posthumously (the first was Peter Finch, for 1976's "Network").
BEST ACTRESS: There are no clear front-runners here. With one high-profile win each under their belt Davis (SAGs), Day (Globes), Frances McDormand (BAFTAs for "Nomadland") and Carey Mulligan (Critics' Choice for "Promising Young Woman") are all positioned as possible winners. However, with Davis already making history with this performance as Oscar's most-nominated Black actress, the appeal of also making her the first to win in both Actress categories (her performance in 2016's "Fences" earned her the Best Supporting prize) might just give her the edge.
BEST SUPPORTING ACTOR: Having won for his performance as slain Black Panther leader Fred Hampton in "Judas and the Black Messiah" at all the other major film awards, Daniel Kaluuya is the definition of a "shoo-in."
BEST SUPPORTING ACTRESS: As is often the case, this category might be the most wide-open. Buzz has favored both Yuh-Jung Youn ("Minari") and Maria Bakalova ("Borat Subsequent Moviefilm"), but her win at the BAFTA Awards puts Youn in place as the probable frontrunner. If she wins, she will be only the second Asian actress to win an Oscar, after Miyoshi Umeki (1957's "Sayonara").
You can find out the winners when the Oscars air on ABC, Sunday April 25 at 5 p.m. PT/8 p.m. ET. But don't worry – if you don't care enough to watch, you can always Google it afterward.